This post may contain affiliate links. Please see my disclosure policy for more details.
If you're wondering what living in Sydney vs Melbourne is like, this comparison from an expat will run through differences such as the weather in Melbourne compared to Sydney, nightlife, rental costs, house prices, culture and population.
I've lived in Sydney since 2016, but I've spent some time in Melbourne too, and there are some big differences between the two cities.
If you're thinking of moving to Sydney from Melbourne or vice versa (or moving to Australia from another country!) read on to decide which city is better, Melbourne or Sydney? Alternatively, watch my YouTube video below.
---
1. Melbourne vs Sydney Population
While Canberra is Australia's capital city, Sydney and Melbourne are the two most-populated cities in Australia. Sydney has a population of 5.5 million inhabitants, while Melbourne has a slightly smaller population, with 5.2 million inhabitants.
According to this projection by the Australian government, Melbourne's population is set to overtake Sydney's by 2030! Numbers aside, both Sydney and Melbourne are vast, sprawling cities with skyscrapers and diverse cultures, suburbs and landscapes.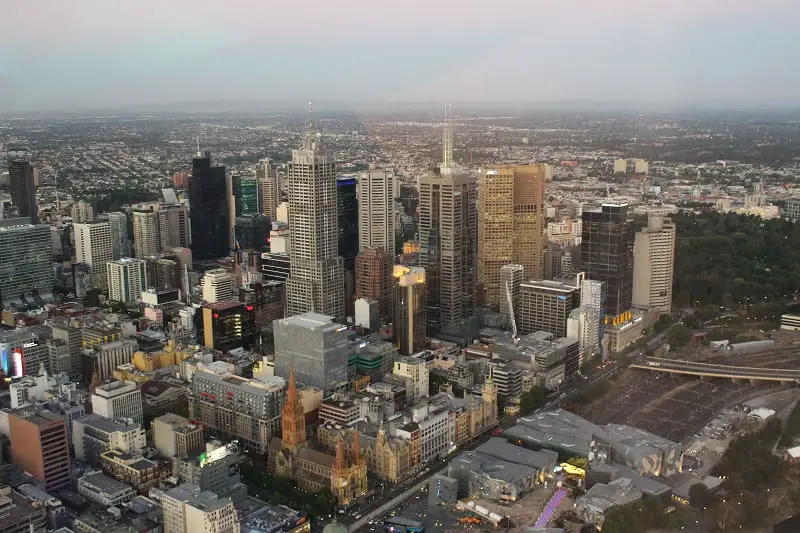 ---
2. Where are Sydney and Melbourne?
Both Sydney and Melbourne lie on the south-eastern corner of Australia's coastline. Sydney sits on the southern end of the east coast of Australia, and Melbourne sits on the eastern end of the south coast of Australia.
It takes around 10 hours to drive from Sydney to Melbourne, or 12 hours if you drive along the coastline. In Australian terms, that's actually quite close! They're practically neighbours in terms of the big cities!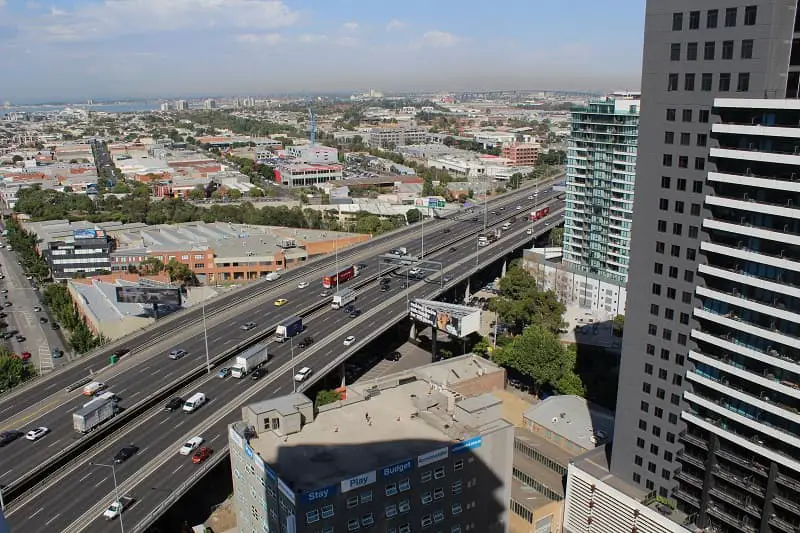 The east coast of Australia and the south-eastern corner of Australia are well developed and populated, so you've got decent roads and good transport links to other cities. You're not isolated like you would be somewhere like Perth.
Sydney and Melbourne both have international airports too, so you can easily reach other destinations in Australia and overseas.
---
3. Melbourne vs Sydney Weather
Sydney and Melbourne do have different climates, even though they're not drastically far away from each other.
Sydney is generally a little bit warmer than Melbourne. People tend to say that Melbourne has more of a British climate, but it definitely reaches some much hotter temperatures than the UK! It can hit above 40 degrees sometimes!
Both Sydney and Melbourne have average temperatures of around 26 degrees in the daytime during the summer. At night, Sydney falls to around 17 degrees, whereas Melbourne drops to about 14.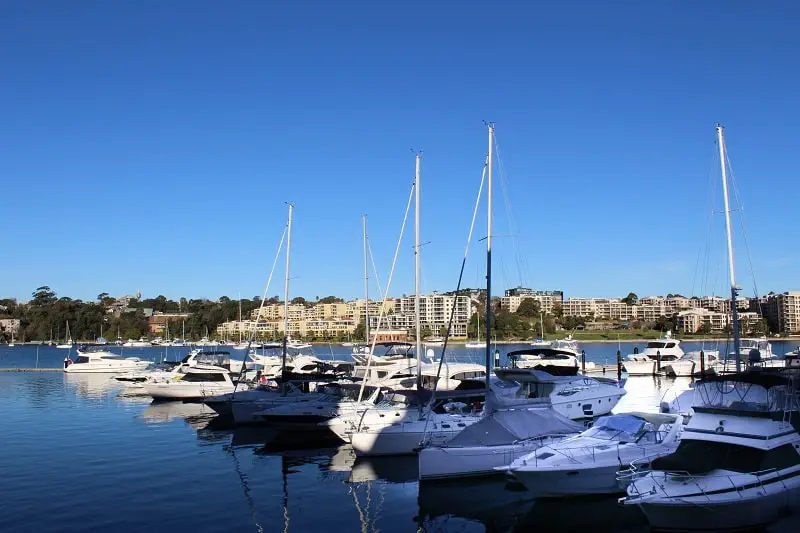 In the winter, Sydney averages around 17 degrees in the daytime, and Melbourne drops down to around 13 or 14 degrees. At night time in the winter, Sydney drops to around 7 or 8 degrees, and Melbourne drops to around 6 degrees.
Sydney and Melbourne both have an average of approximately 100 days of rain per year, but the average rainfall in Sydney per year is double the volume in Melbourne! So, when it rains in Sydney, it tends to be torrential!
Sydney has around 100 days of sunshine a year on average, whereas Melbourne only has about 48 days of sunshine a year. So, Sydney is significantly more sunny than Melbourne, despite the heavy rainfall.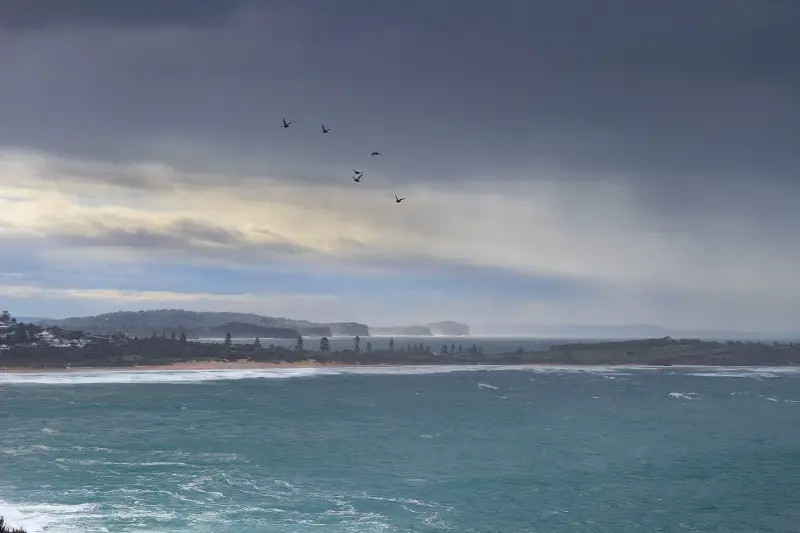 Melbourne is well known for having very erratic weather, which can change dramatically in a day. The last time I was in Melbourne, it was about 42 degrees one day, and then suddenly dropped to 15 overnight!
There was also this huge sandstorm or something, with the strongest wind I've ever known! I thought we were having a tornado! Another day we were on the beach, and suddenly an enormous wind came out of nowhere, and everyone grabbed their stuff and ran!
While Melbourne has very unpredictable weather, Sydney has some extreme weather too, such as thunder storms, large hail and sometimes flooding.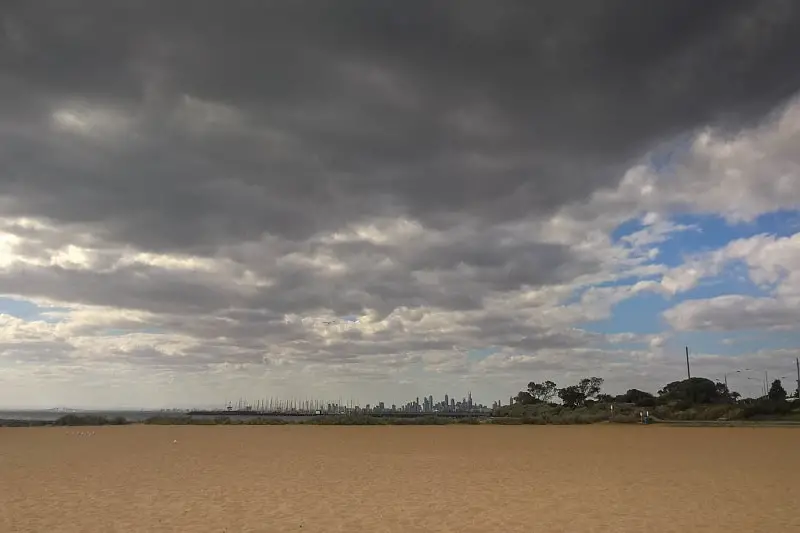 ---
4. Sydney vs Melbourne House Prices
If you're moving to Australia permanently and will want to buy a home, you'd better have a big budget if you're hoping to live in Sydney or Melbourne!
Sydney is the most expensive city in Australia in terms of buying property, and one of the most expensive cities in the world. Melbourne is usually the second most expensive city for property, but Canberra has recently overtaken it.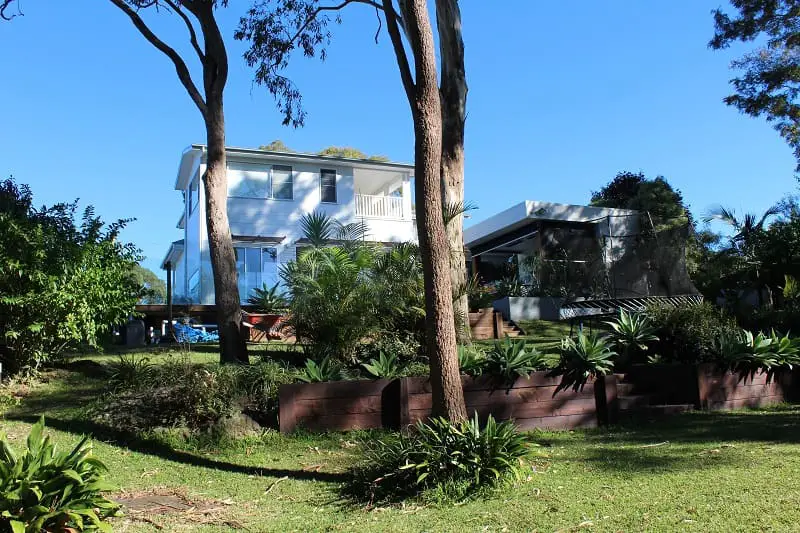 It's worth noting that during the pandemic, property prices shot up across much of Australia in an unprecedented way. Regional areas in Australia have become more popular to live in, because of people working from home, so property prices have gone up in many areas just outside of the big cities.
We're now thought to be at the peak of this current housing boom, and the average price of property in both Sydney and Melbourne started to come down in early 2022. Many other Australian cities are still going up in price though.
According to the monthly property report from Corelogic at the start of May 2022, the median house price in Sydney at that time was $1.4 million, whereas the median house price in Melbourne was $1.0 million.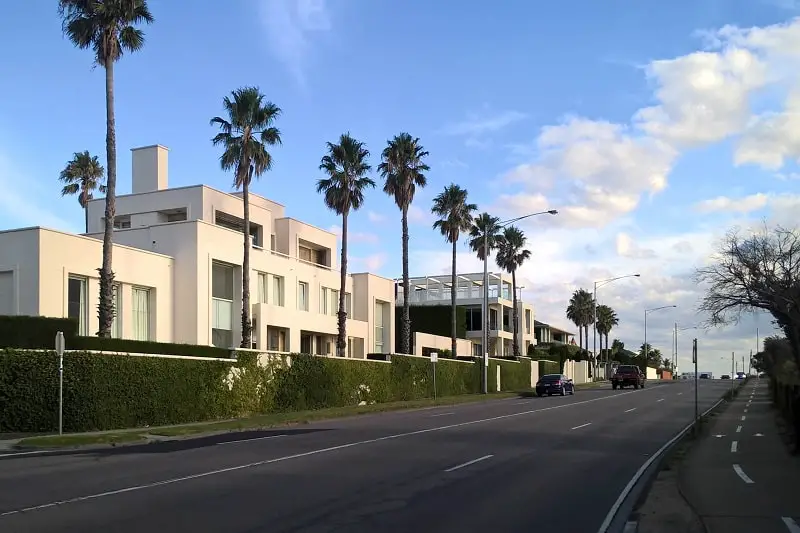 The median unit (flat) price in Sydney at that time was $831k, and the median unit price in Melbourne was $631k.
Note that interest rates in Australia have just been raised for the first time since 2010, so property prices are predicted to start coming down across the next year or two, since owners' mortgage payments will be higher, lowering their borrowing capacity.
---
5. Rental Prices in Sydney Compared to Melbourne
While Melbourne is still one of the most expensive cities in Australia to buy property in, it has become one of the cheapest cities to rent in due to the pandemic.
Melbourne had a very tough time with regards to lockdowns, and approximately 74k Victorians moved away to other states or abroad during the year to June 2021, lowering the demand for rentals. As a comparison, only 22k people moved away from New South Wales during that time period.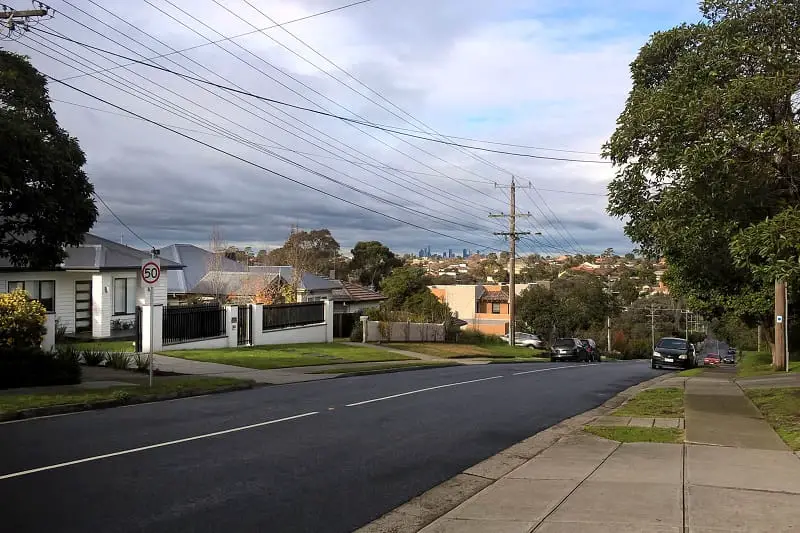 From the May 2022 Corelogic property report referenced above, the median weekly rent for a house in Sydney at that time was $630, and in Melbourne, only $460, which is 37% lower than in Sydney.
The median weekly rent on a unit (flat) in Sydney was $510 whereas in Melbourne it was $420, which is 20% lower than in Sydney.
With both rent and property prices being significantly cheaper in Melbourne, your cost of living is likely to be higher in Sydney vs Melbourne.
---
5. Melbourne Beaches vs Sydney Beaches
Both Sydney and Melbourne are coastal cities with a choice of beaches to visit. While everyone's heard of Bondi Beach, people often don't realise that Sydney is actually lined with over 100 beaches!
Sydney has over 20 beaches in the Eastern Suburbs, a huge run of beaches in the Northern Beaches region and even more beaches along Sydney Harbour, Cronulla and Botany Bay.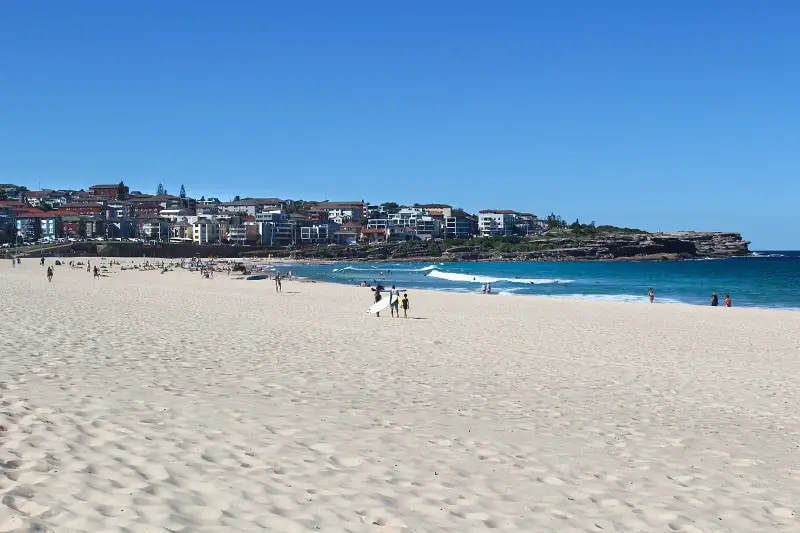 While Melbourne does have beaches, it's better known for its fantastic culture and city attractions, which I'll cover next.
Much of Melbourne's coastline runs around Port Phillip Bay. A few examples of Melbourne beaches are Brighton Beach, with the colourful painted huts, St. Kilda beach, probably the most well-known, and Black Rock. There's also the Mornington Peninsula, if you travel a little bit further.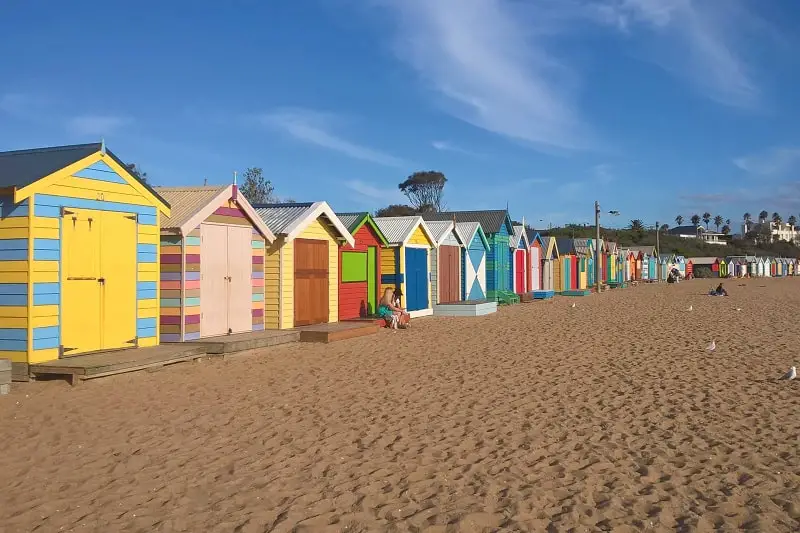 I personally think Sydney beats Melbourne in terms of how nice its beaches are, but that's just my opinion, and I have explored much more of Sydney!
---
6. Melbourne vs Sydney Nightlife and Culture
As much as I love Sydney, I personally think that Melbourne has better nightlife, culture and entertainment than Sydney! Melbourne is probably best known for its amazing city attractions and arts scene (and apparently sporting events, but that's not my thing).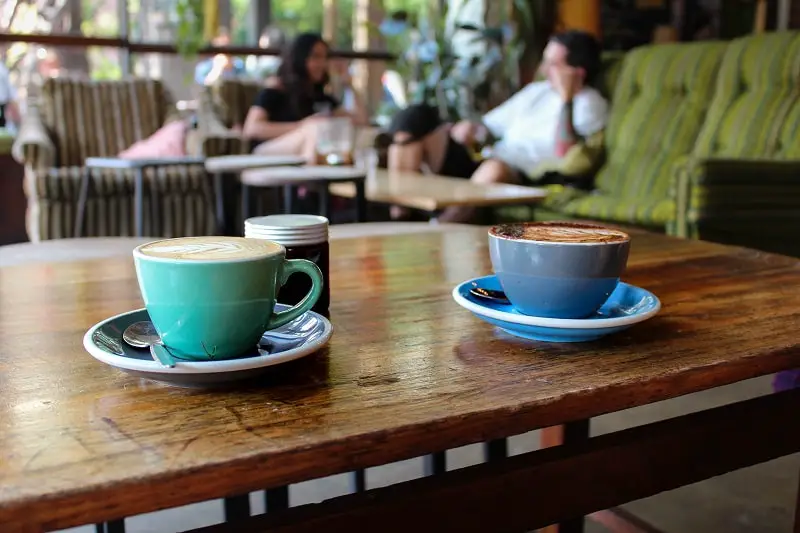 Melbourne has lots of funky cafes, great street art, and it's a very fashion-focused city. It's definitely more fashion conscious than Sydney, I would say. I remember arriving in Melbourne, last time I visited, in my backpacker shorts and t-shirts, and feeling immediately boring and uncool in what I was wearing!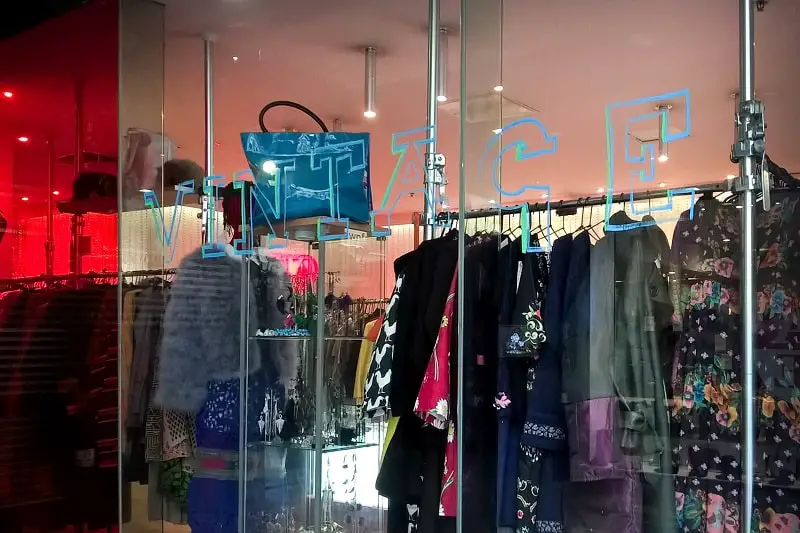 Sydney also has plenty of nightlife, theatres and arts, but the city is better known for its scenery, beautiful harbour and beaches.
Remember, this is just based on my personal observations and experiences, and somebody else might have a totally different opinion to me.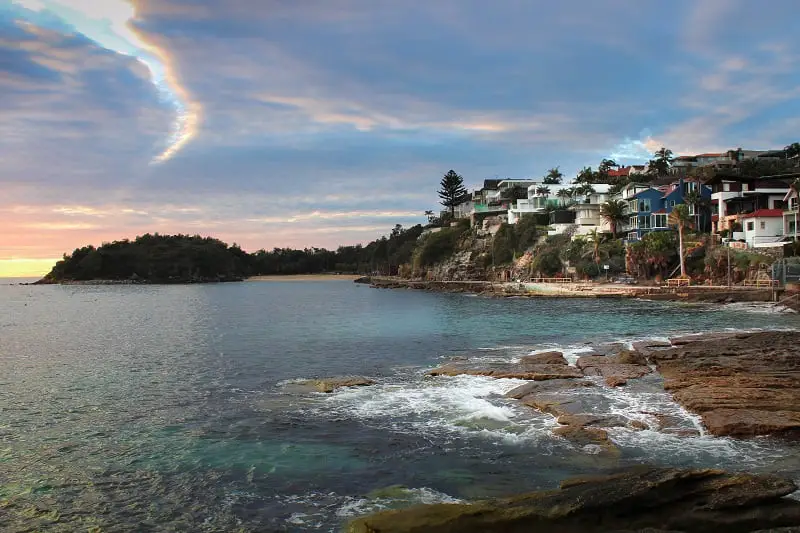 Also, remember that both of these cities are huge and span inland for miles and miles. If you come to Australia as a visitor, or you're young and want to spend a year or two living in the city enjoying the nightlife, then things like city attractions might be important.
But to those of you moving to Australia with a family, you're more likely to live in an ordinary family suburb outside of the city. In which case there may not be that much difference between Sydney and Melbourne lifestyle for you.
If you will want to buy a home in Australia, it's worth looking into Perth, Brisbane and Adelaide too, as the property there is significantly cheaper to buy than in Sydney and Melbourne.
---
7. Travel Destinations Near Sydney and Melbourne
Both Sydney and Melbourne lie on beautiful parts of the Australian coastline and are surrounded with amazing places to visit, both inland and by the beach. Both cities also have international airports, so you can easily travel overseas or fly to other parts of Australia.
Being situated on the eastern, more populated, side of Australia, there are plenty of destinations you can drive to from Sydney and Melbourne. Also, it's only a short flight up to Queensland for a winter getaway in the sun. Here are some ideas of trips you can take from Sydney and Melbourne.
From Sydney, it's a couple of hours' drive inland to the Blue Mountains, which is an absolutely beautiful region of NSW. You've also got the Southern Highlands to the southwest. From Melbourne, you can drive to the Grampians mountains in three hours, or to the nearby Dandenong Ranges.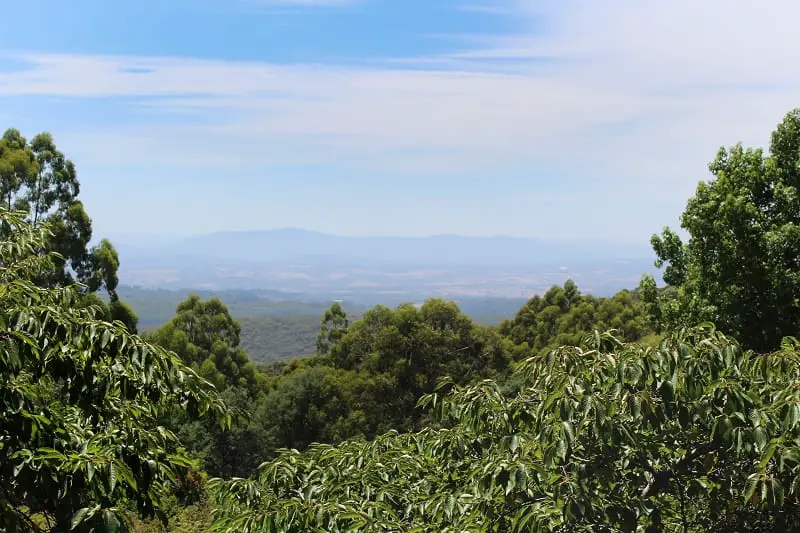 In terms of beach destinations from Sydney, you can nip up to the Central Coast within an hour and a half, where there are lots of great beaches and national parks. From Melbourne, you can go to Torquay or Lorne, which are pretty surf towns in Victoria.
For scenic drives, Melbourne is close to the Great Ocean Road, which has to be the most famous scenic drive in Australia. It has all these amazing rock formations, such as the 12 Apostles.
Sydney has the Grand Pacific Drive, which snakes down from the Royal National Park to Wollongong across the iconic Sea Cliff Bridge.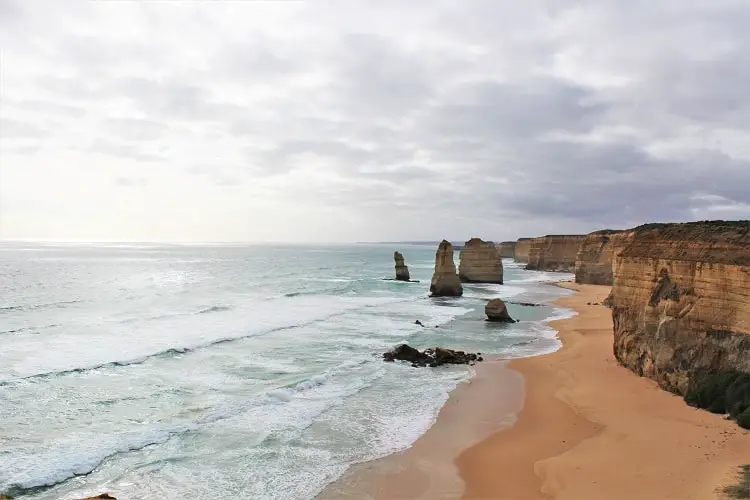 If you're into skiing, you can visit Kosciusko National Park, which lies between the two cities and gets snow in the winter. Canberra sits between the two cities too, (a bit closer to Sydney) which is great for a cultural weekend away.
You can also do a beautiful, long road trip between Sydney and Melbourne if you have the time. Check out my Sydney to Melbourne road trip itinerary for ideas.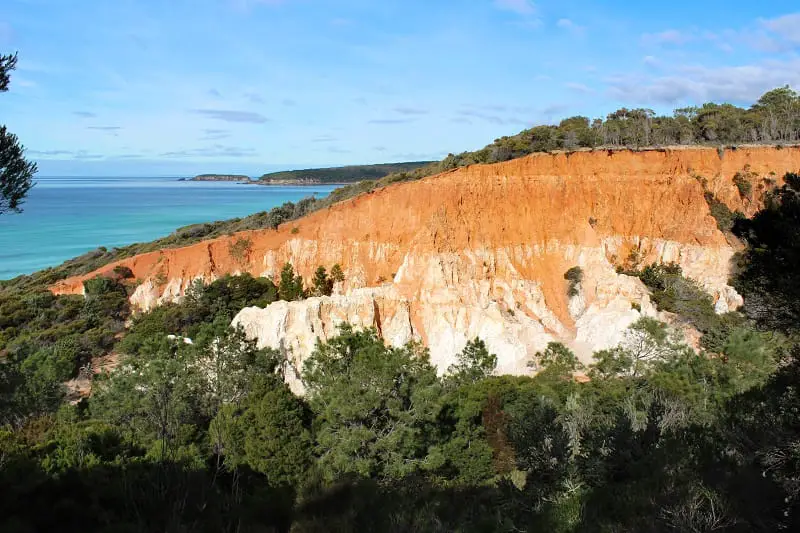 ---
So, which is better Melbourne or Sydney? Both cities offer a fantastic lifestyle, if you can afford to live in them. I personally prefer Sydney, because of the sunnier weather and beaches. I can see how some people would think Melbourne is better than Sydney though, particularly with the cool cafes, nightlife and arty vibes.
In summary, I would describe Melbourne as a cool, edgy, fashionable city with more city attractions, and Sydney as a pretty, glam, outdoorsy city with more natural attractions.
For more help on deciding where to live in Australia, have a look at my page on where to live in Australia. You'll find links to other city comparisons and city lifestyle overviews.