This post may contain affiliate links. Please see my disclosure policy for more details.
With fresh air, rushing waterfalls and sandstone cliffs jutting out of an undulating carpet of eucalyptus trees, the stunning Blue Mountains should be on any Sydney visitor's must-see list. This Blue Mountains day trip itinerary by train includes all the main highlights of the region.
Just a two-hour train journey from Sydney, the Blue Mountains is easy to reach and features historic mountain villages, lush forests and breath-taking views from high above the clouds.
All you need is an adventurous spirit and an Opal Card to use on the trains and buses. This blog post will outline an easy-to-follow Blue Mountains day trip itinerary, taking in three historic villages, the famous Three Sisters rock formation and a choice of bush walks to admire beautiful forests and waterfalls. Let's go!
---
1. Katoomba & Echo Point
The first stop on this Blue Mountains day trip itinerary is Katoomba, probably the most well-known town in the Blue Mountains. The train journey to Katoomba from Central Station in Sydney takes two hours, so try to set off early to make the most of the day and avoid the crowds.
On arrival, head south down Katoomba Street and marvel at the little art galleries and olde worlde shops playing music from a bygone era.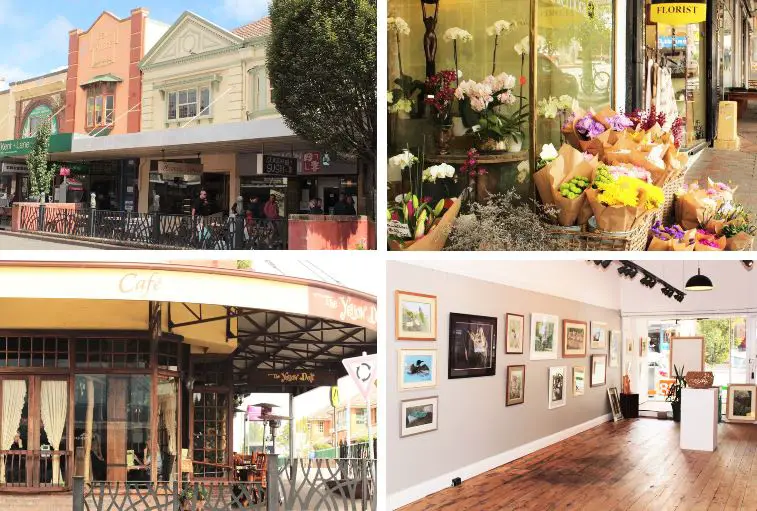 If you need a quick pick-me-up, stop for a coffee at the cosy Yellow Deli Café, and be sure to swing a left down Waratah St to check out the colourful street art along Beverly Place.
Save time and hop on the 686 bus on Waratah Street to Echo Point, where you'll find a visitors' centre, toilets and a lookout to the very famous Three Sisters rock formation, which according to Aboriginal legend represents three sisters turned to stone.
Note that it gets very busy at Echo Point and tourist buses flock here. So you may find yourself getting jabbed in the eye by selfie sticks and visors! Don't expect to enjoy this view in solitude!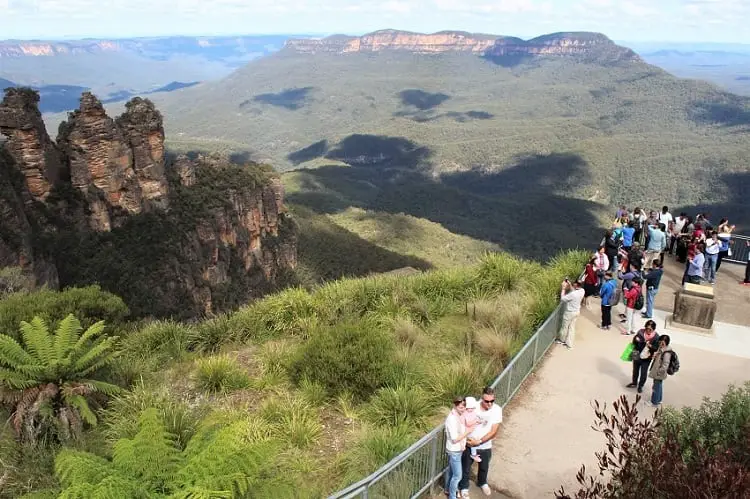 If it's lunchtime already, consider enjoying a in nearby Lilianfels Park off Echo Point Road and Panorama Drive. You can also take the short walk down to the Three Sisters and stand inside one of them!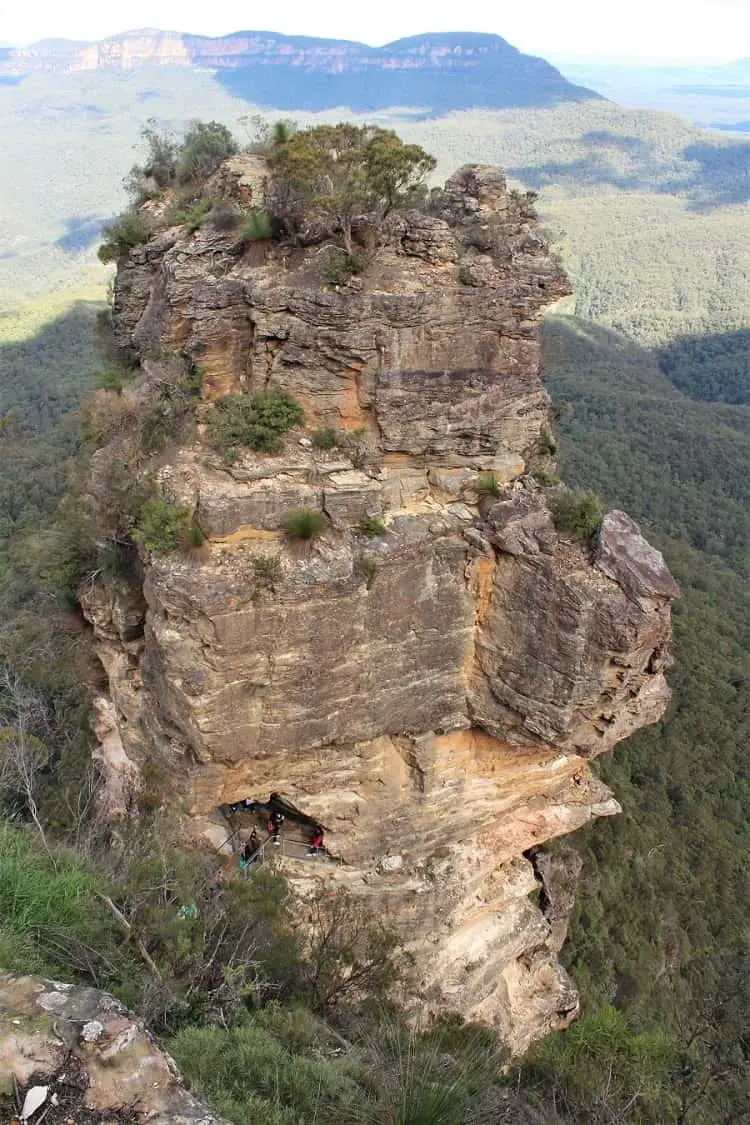 ---
2. Leura
Hop on the 686 bus at Echo Point back up to Katoomba Station. From there it's a three-minute train ride to Leura, a gorgeous, quaint little village that I fell instantly in love with, and the second stop on your itinerary.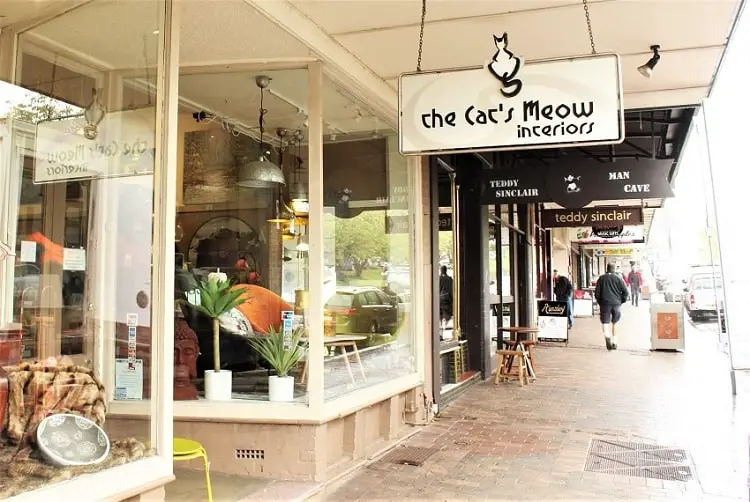 Take some time to explore the cute, independent boutiques and arty homeware stores along Leura Mall, a refreshing change from the chain stores of Sydney CBD. My favourite was the colourful and quirky Maharani Boutique on Strand Arcade, where the décor alone is worth having a peek at. If you do want to pick up a cheap lunch try  the famous Bakehouse on Wentworth, which has pies and pasties starting from about $4.50.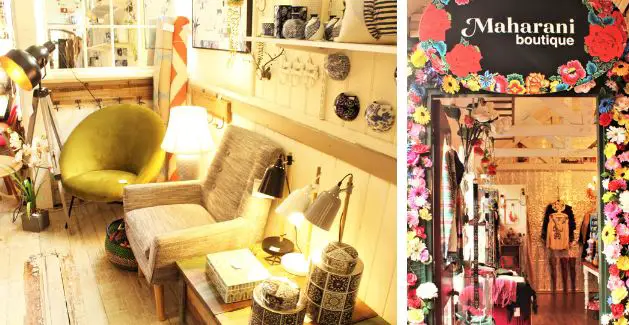 ---
3. Wentworth Falls
From Megalong Street in Leura you can jump on the 685 bus for the 12-minute journey to the corner of Fletcher Street and Falls Road in Wentworth Falls. Walk a few minutes south down Falls Road and you'll come to Wentworth Falls Picnic Area on Sir H Burrell Drive, another pleasant picnic spot if you haven't eaten already.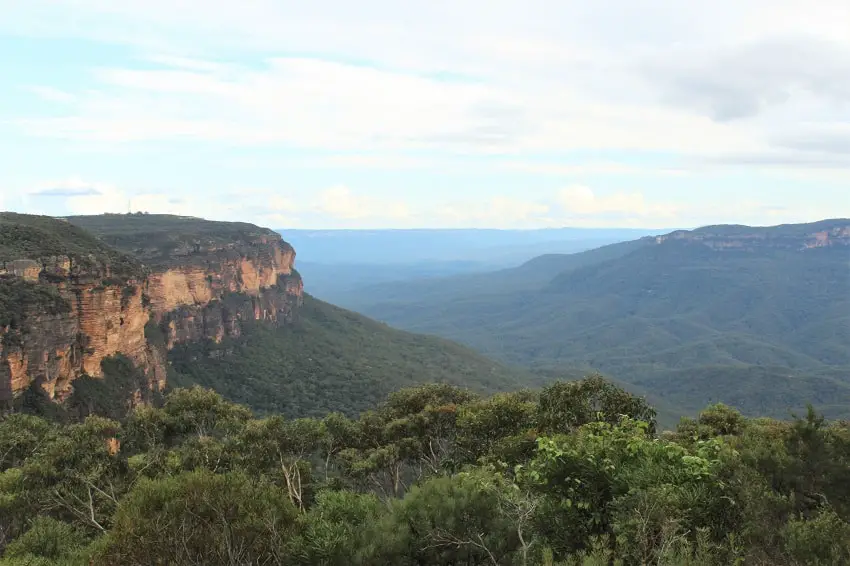 Wentworth Falls is a very popular area with multiple walking tracks. Choose a walk of your desired distance from the map on the large information board near Jamison Lookout.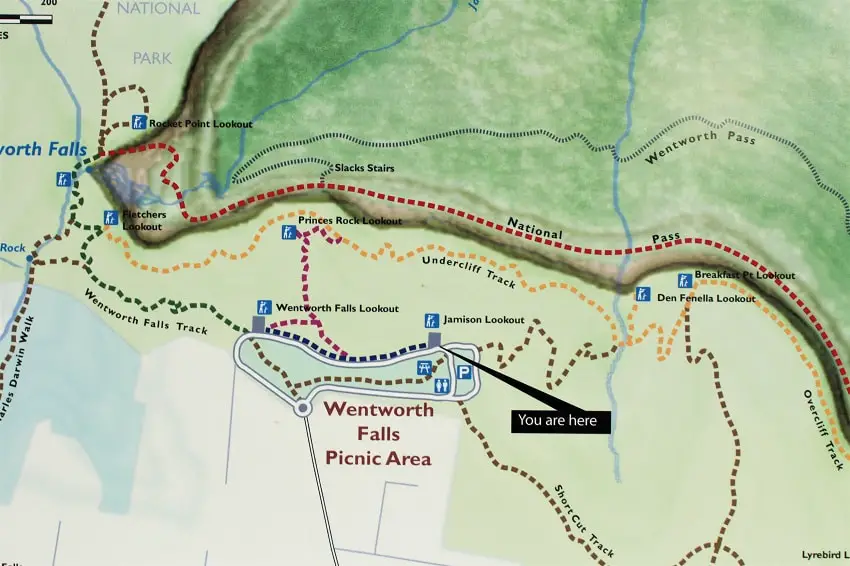 I headed down to the Den Fenella Lookout and had the whole track to myself!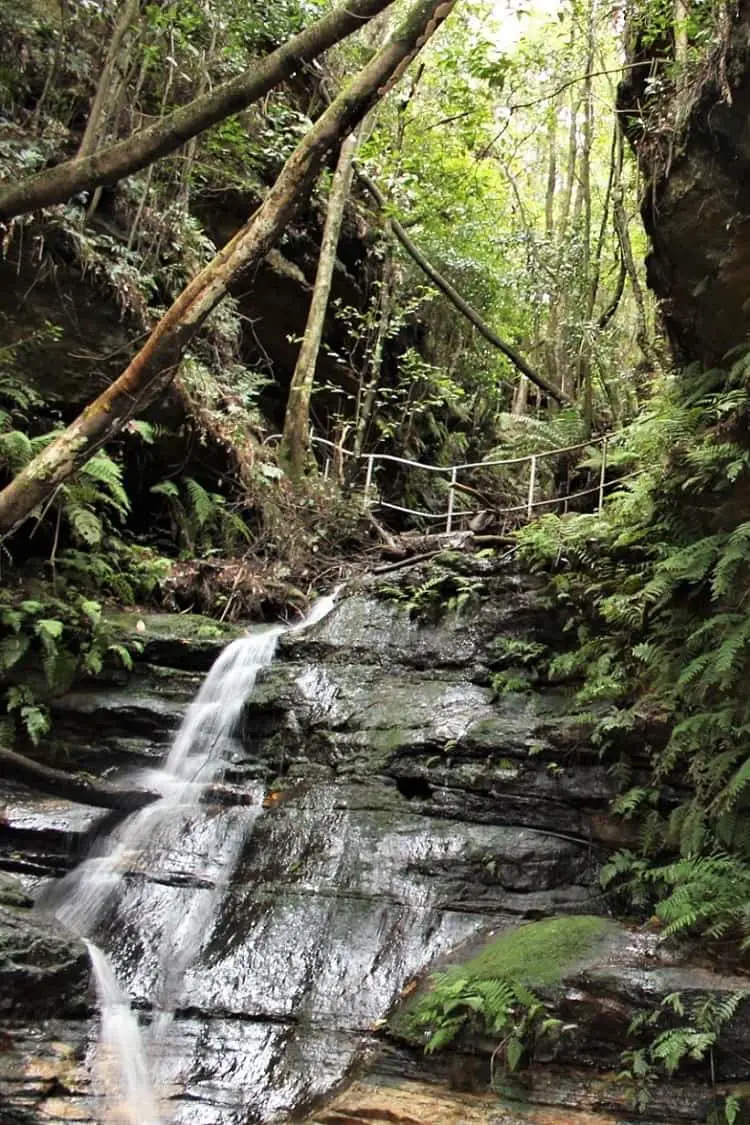 Once you're all walked out just hop back on the 685 bus on Fletcher Street to Wentworth Falls station, where you'll find another little village centre along Station St. From here you can catch the train directly back to Sydney and rest your weary feet!
---
Blue Mountains Accommodation
If you want to stay longer than one day in the Blue Mountains, use the search box below to browse through accommodation options. I usually stay in Katoomba, as it's the main centre with lots of shops and cafes. Leura is also lovely, but a bit smaller.
I stayed in a hostel called Katoomba Mountain Lodge, which was a quiet, budget hostel right in the centre of Katoomba.
---
For more things to do in the Blue Mountains, check out my recommendations in this blog post:
9 Short Blue Mountains Walks with Stunning Scenery
12 Beautiful Lookouts in the Blue Mountains
If you're looking for more fun day trips from Sydney, or weekend getaways, here are my top suggestions:
---
10 Best Weekend Getaways from Sydney
---
---