Hi! I'm Lisa, a British expat living in Sydney, Australia. I founded Dreaming of Down Under to help people like you achieve your dream of travelling Australia, moving to Australia or saving thousands of dollars by house sitting.
I've lived in Brisbane as a student, Perth as a backpacker and Sydney as a permanent resident. I've also travelled nearly the whole coastline of Australia on various road trips and been to every state and territory, including all the state capital cities!
In 2017, I decided to start this blog to help others who shared my dream of exploring or living in the beautiful country of Australia.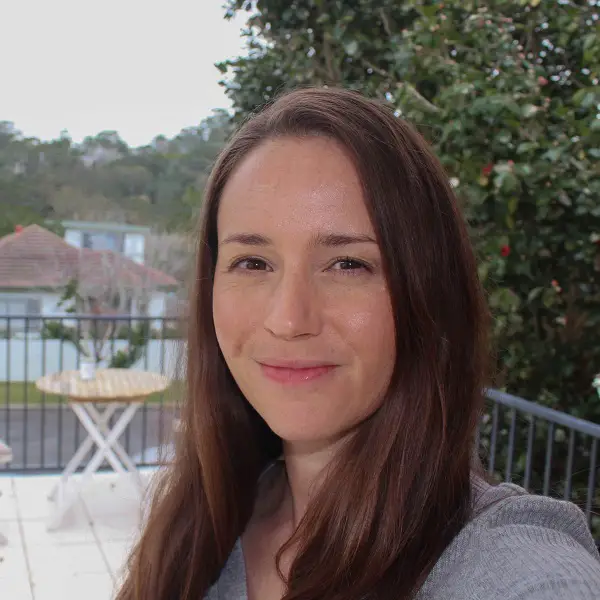 Dreaming of Down Under has been visited by over 700k people and helped thousands of you plan road trips, working holidays or your Australian migration journey.

 

Some readers have even used my house-sitting guides to set up an affordable, rent-free new life as digital nomad! Others have taken the plunge and set off on a solo trip that they were previously too scared to make a reality.

 

Whatever your Australian dream entails, read on to find out how my blog can help you.
How My Australian Experience Can Help You
With three long Australian road trips under my belt, covering over 17,000 km, I've worked out firsthand the best ways to travel Australia cheaply and the most amazing places to visit.
I've travelled by train, plane, tour bus and coach and been both the passenger and driver on self-driven road trips in a station wagon (and somehow never broken down)!
My accommodation has included budget hotels, cheap motels and dodgy hostel dorms. I've camped in leaky tents at fancy holiday parks, basic bush camps and on the top of towering cliffs along the long and barren Nullarbor.
From simple Airbnbs to hundreds of luxury house sits, I've tried and tested it all!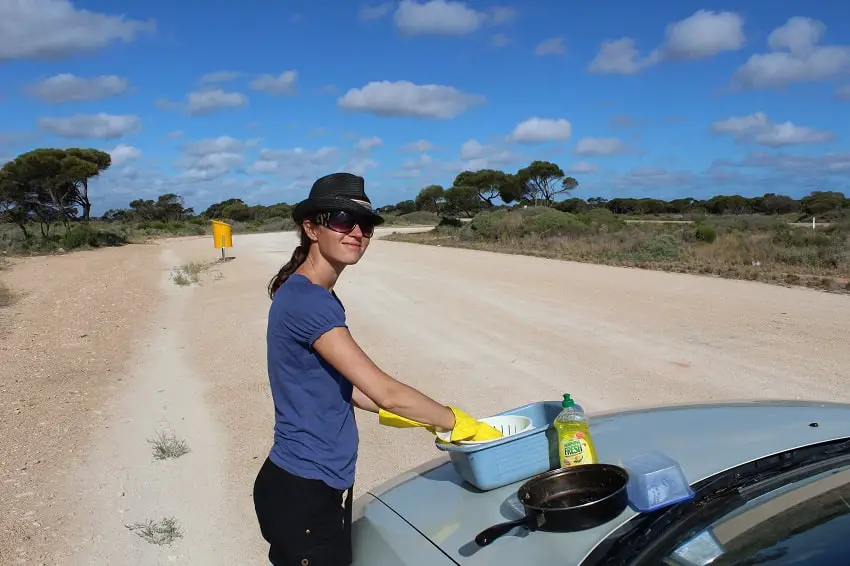 I've used my eight years of experience travelling and living in Australia to help you in the following ways.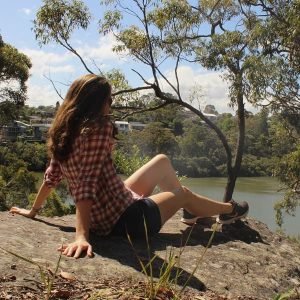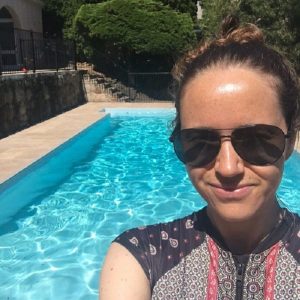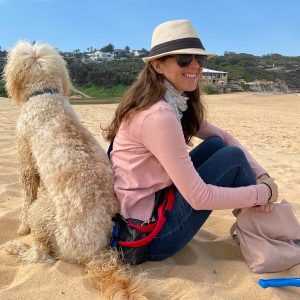 1. Getting Permanent Residency in Australia
Back in 2014, I started the process of applying for Australian permanent residency (visa subclass 189). This included taking an English test that I had to get remarked, a medical where I was falsely diagnosed with a heart murmur, a police check and lots of paperwork! But some months later, I was granted the golden ticket of Australian permanent residency!
Since the 189 visa has no conditions and isn't reliant on sponsorship from a state or company, I could now freely live, work and play in any part of Australia for the rest of my life.
After saving up for a few months longer, I handed in my notice at work, and with the help of my family, finished renovating my "do-er upper" house and put it up for rent. You can read more about this in my Australian emigration story.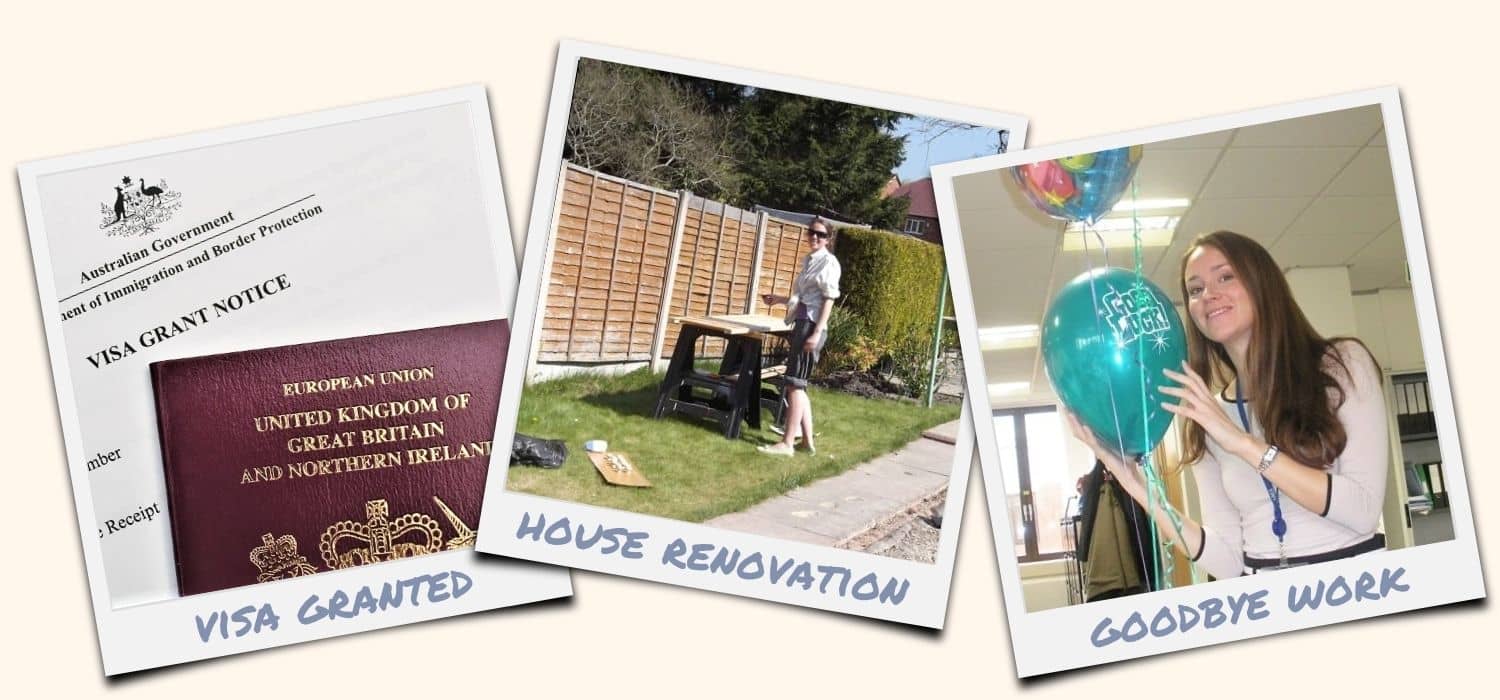 I landed in Perth in the midst of winter in June 2015 and enjoyed five months in Australia's sunniest city, spending my days writing in the library, exploring beautiful beaches and hanging out with travellers from all around the world.
I should probably also mention my silver-haired landlord who liked to walk around in his underwear, the bedbugs that shared my room for two months and the time I got locked inside a hostel with a large group of French people while a potentially dangerous lunatic tried to break in! Got to keep it real!
Read more about my shennanigans in my Perth stories.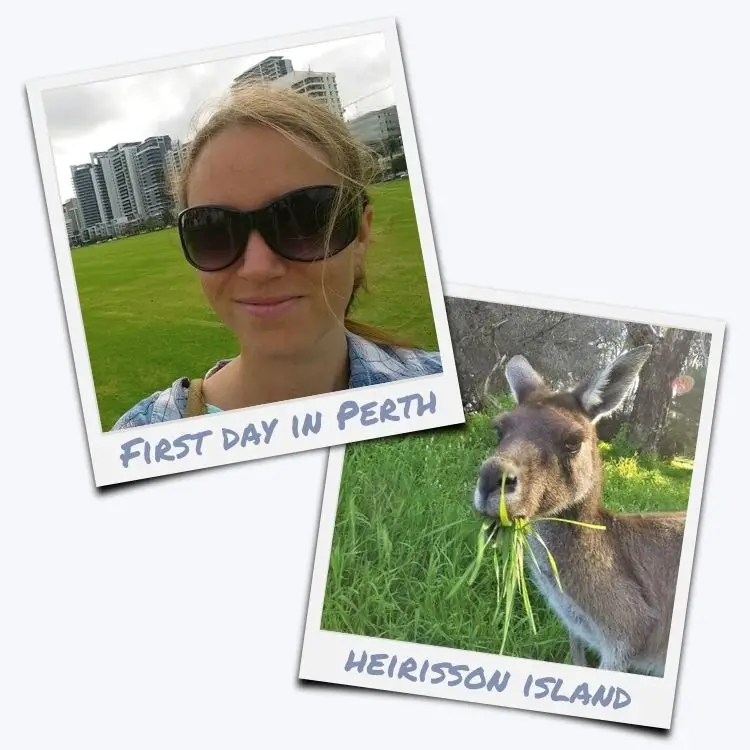 3. Australian Road Trip
Once the summer heat finally kicked in, I set off on a mammoth, self-driven road trip across half the coastline of Australia with a tent, a station wagon and a German backpacker I met in a hostel.
With a vague plan to at least reach Melbourne, we ended up driving all the way from Perth to Brisbane over the next nine months, stopping for a while halfway while I visited the UK and my travel mate completed his farm work for his second-year visa. You can read about his working holiday experience in his backpacker interview.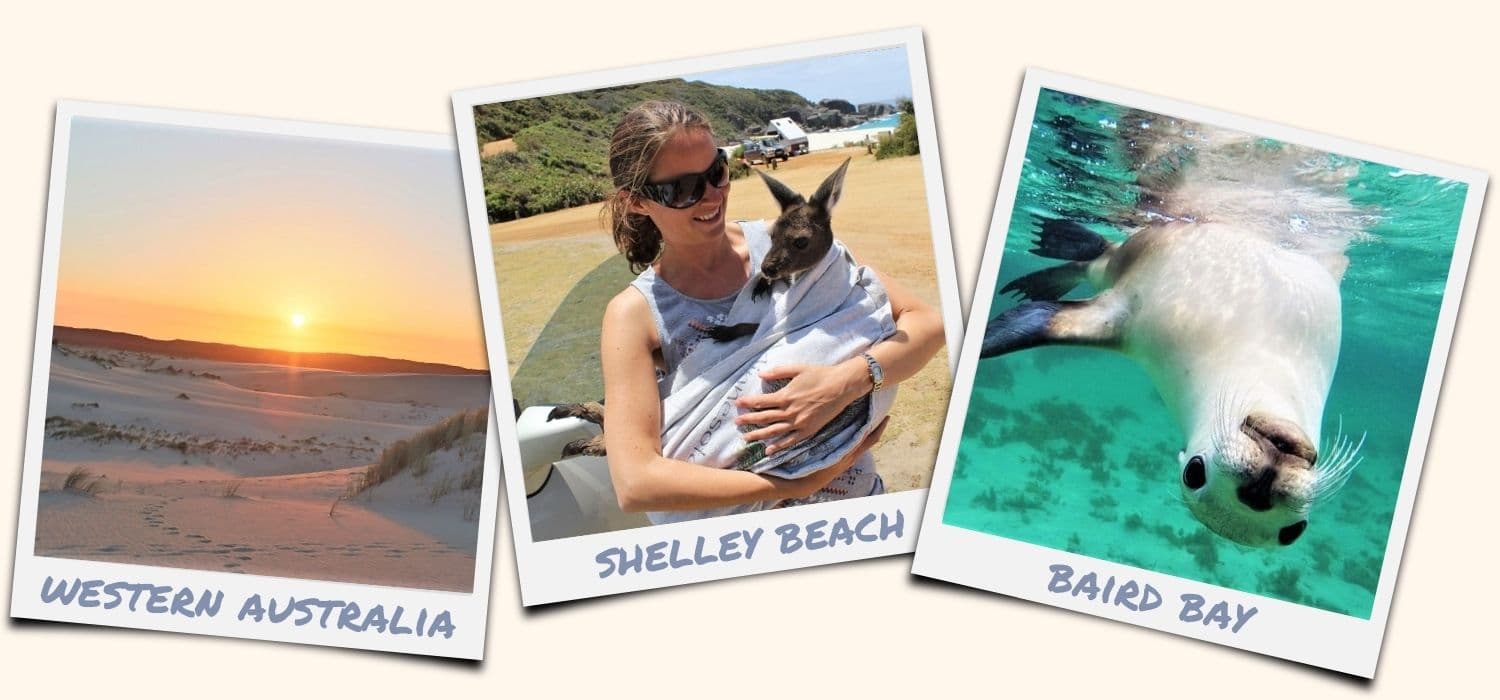 During our adventure, we swam with wild sea lions in South Australia, watched an amazing sunset at the vast Yeagarup Sand Dunes and visited more isolated beaches than I could ever put a number on.

But it wasn't all sand between the toes and starry night skies! Stories include our tent getting obliterated during an overnight storm in Esperance, an incredibly painful sting from a bull ant on the dusty, barren Nullarbor, almost being sick from heat exhaustion at a nativity play in the Adelaide Hills, the Great Ocean Road being closed due to bushfires, rain flooding our (new) tent in Tasmania and a very dirty house sit in Melbourne!
4. House Sitting in Sydney
In 2016 I finally reached Sydney, which had always been my end destination and dream place to live in. I decided to live a semi-nomadic lifestyle and thoroughly explore my beautiful new city by house sitting! Read more in my post on how I saved over $70k in rent by house sitting.
Over the next three and a half years, I lived in more than 100 homes in over 50 Sydney suburbs, including harbourside mansions, city apartments and some amazing homes by the beach.
During that time I created Dreaming of Down Under to share the diverse beauty of Australia with you and inspire you to take the plunge to travel or move to Australia.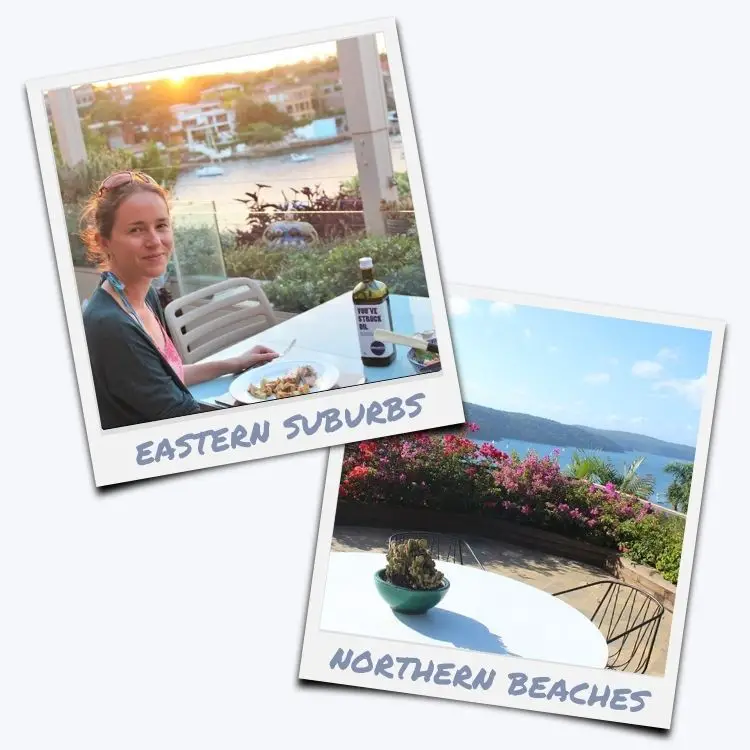 5. Settling in Sydney

After five years of living out of a suitcase, in 2020 I finally moved to my favourite area of Sydney, the beautiful Northern Beaches, and converted to a new life with coat hangers, furniture and a fully stocked pantry.
I now split my time between running this blog and my pet-care business, and still take on regular local house sits. Hopefully, post-Covid, I'll be heading out on more Australian adventures that you can follow along with!
Thank you so much for visiting Dreaming of Down Under. I hope you find it useful or at least entertaining! Read through the FAQs below to learn more about me, or follow my Aussie life on Instagram (@dreamingofdownunder), Facebook and my Dreaming of Down Under YouTube channel. Happy travels!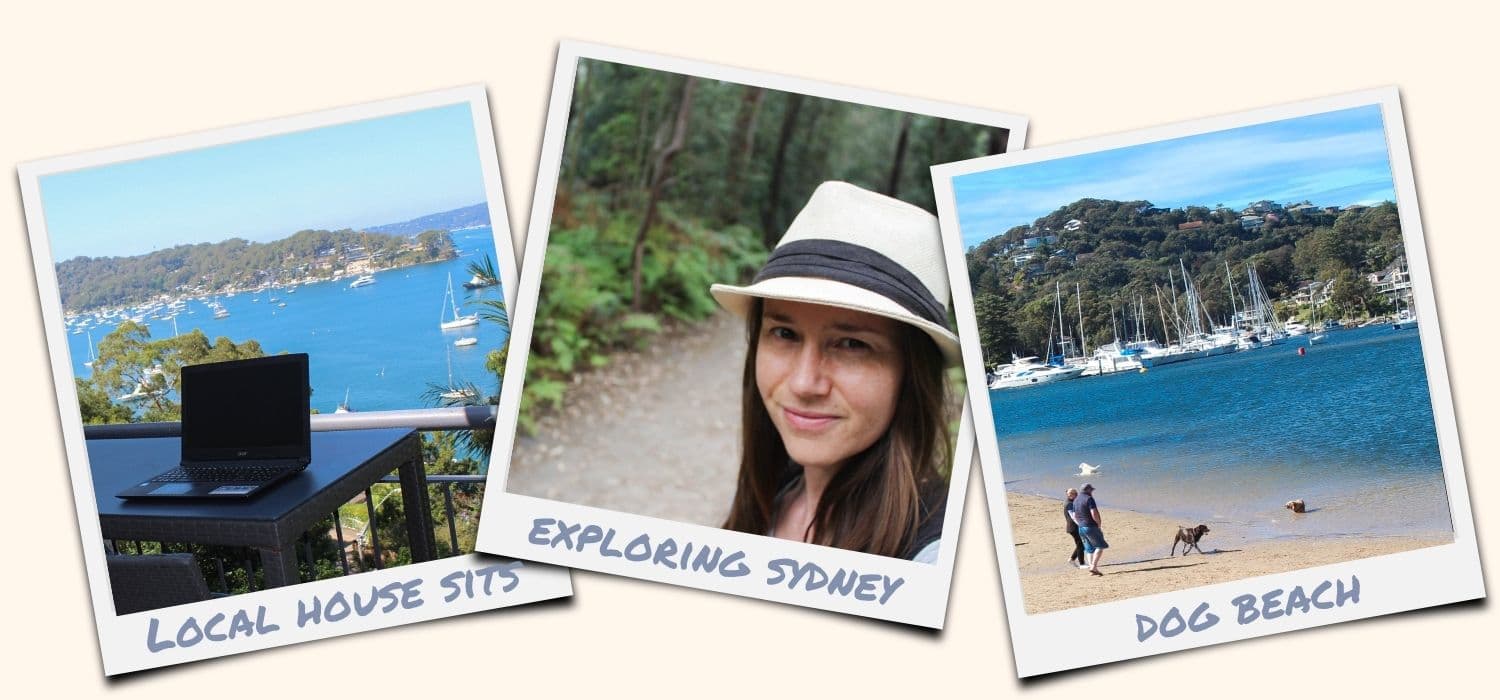 Frequently Asked Questions
To find out more about my life in Australia, just click on the questions below.
What visa are you on?
I moved to Australia on a Skilled Independent visa (subclass 189), which means I can live in Australia permanently with no requirements to live in a certain state or work in a certain job. I hope to apply for citizenship soon.
How did you get permanent residency in Australia?
I qualified with CIMA (management accountancy) back when I worked as a business analyst for a mortgage lender in the UK. I had no idea when I took the exams that they would allow me to move to Australia!
The course was offered to graduates in my department as a way to learn about how businesses work, and initially I turned it down, as I'd taken so many exams at uni. I ended up going on a taster day which swayed me, and as I had so little work to do during the global financial crisis, I took the course to keep me occupied!
Since management accountancy was on the skilled occupations list, and I had enough points on the visa test, I was eligible for the 189 visa. Read my post on how I got PR in Australia to see the process.
How many points did you get for your visa application?
I got 65 points, and at the time (2014), you only needed 60 points to apply, and there were enough places for everyone eligible to submit an application. Here's a breakdown of what I scored:
30 points: age (25-32 years);
20 points: superior English (at least 8 out of 9 in all 4 components of the IELTS test);
15 points: educational qualifications (at least a Bachelor degree).
I didn't get any points for skilled employment experience, as they only count the time after you became fully qualified, and I had less than three years.
The following year, the points needed to apply through accountancy increased to 70, since applications increased so much in that sector. If I hadn't applied when I did, I would never have got my visa! So, go for it if you're eligible now!
Don't you need to be living in Australia already to apply for permanent residency?
No, not with skilled migration. I applied in the UK, and the visa was granted while I was living there. With some visas you do have to live in Australia for a certain length of time before you can apply for permanent residency though.
What is your favourite part of Australia?
It's very hard to choose, as Australia is huge and so diverse, and I travelled some parts about 20 years ago! Here are some highlights:
Whitsunday Islands: tropical paradise in the Great Barrier Reef – snorkelling there is unreal.
Jervis Bay: a huge bay in NSW lined with stunning beaches and said to have the whitest sand in the world.
Bruny Island: an unspoilt island off Tasmania. The scenery here is so beautiful, with fantastic beaches and walks.
Yeagarup Dunes: this enormous sand dune system in WA looks like endless fields of snow.
How many states have you travelled to in Australia?
I've been to every state and territory in Australia and every capital city! I travelled the east coast and red centre as an exchange student in 2001-2002, the west coast and east coast again on a working holiday in 2004-2005, then the south coast and Tasmania in 2015-2016 when I moved here as a permanent resident.
Did you do your road trips in a four-wheel drive?
No! I bought a station wagon (normal two-wheel drive car with an extra long boot) and drove all the way from Perth to Brisbane via the south and east coasts in that. 
There were some places we couldn't access, and we couldn't drive across sand dunes, but there was still more than enough to see.
Why did you move to Australia?
After living in Australia for a year as an exchange student, and returning on a working holiday, I knew I wanted to return one day and maybe work in Sydney for a year or so. The weather and scenery is so amazing.
Once I'd spent a few years in a corporate job in the UK, I began to enjoy life less and less and thought of Australia daily. When I realised I could get permanent residency, I finally made the move for good.
What made you choose to live in Sydney?
I visited a couple of times when I was younger and loved it more than any other city in Australia. After that, I had an overwhelming feeling that I was meant to be there and constantly looked at pictures of it online!
All I'd really seen of Sydney before I arrived was Bondi Beach and the city, but I followed my gut instinct and it absolutely paid off.
The weather and seasons here are ideal for me; the vast amount of beaches and national parks are amazing; and there are so many fascinating areas to live in and visit.
The fact that I could house sit in over 50 random suburbs here and not end up anywhere that felt remotely rough is a real testament to the city.