Hi, I'm Lisa Bull, a British expat living in Sydney and creator of Dreaming of Down Under, a blog to help you travel and move to Australia. Thanks for stopping by; I hope my blog can help you! Here's a bit about me…
In 2015, after being granted the golden ticket of permanent residency in Australia, I traded the grey British skies for the endless blue horizons of the land Down Under and set off alone for a new life in the sun.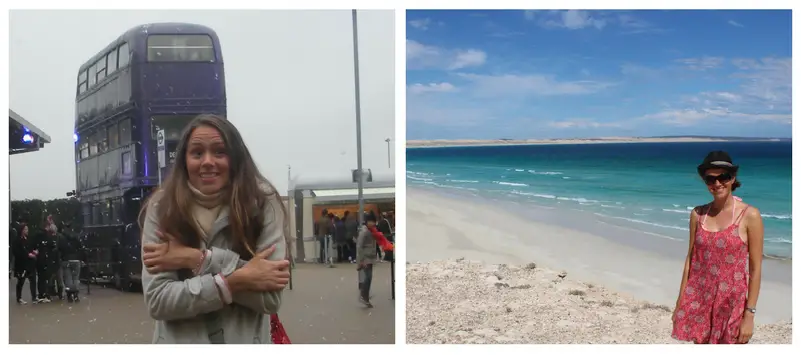 After ten years of working in finance, on a seemingly endless cycle between the bricks, mortar and flat screens of my home and the office, I wanted to reconnect with nature and rekindle my adventurous side.
So rather than jump straight back onto the hamster wheel when I migrated to Australia, I bought a station wagon, a tent and enough sunscreen to cover the Sydney Opera House and set off on a mammoth road trip from Perth to Brisbane to discover the country I'd yearned to live in for so long.
---
Sydney Lifestyle
800 mosquito bites, at least 50 beaches and 95 new freckles later, I'm finally living my decade-long dream of living in Sydney, and I'm on a mission to explore as much of it as I can. As a house sitter in Sydney, I'm experiencing life in a variety of suburbs, and I'm always on the lookout for interesting places to visit.
From the best sunrise spots to the coolest coffee shops, vibrant street art to pretty harbour views, and those peaceful, tucked-away havens away from the tourists and traffic – I'll be exploring, photographing and sharing it all.
---
Migrating to Australia
I spent a decade dreaming about living in Australia before I finally took the plunge and became one of the 190,000 migrants who move to Australia each year. I've been through all the guilt of leaving family and friends, the hesitations of quitting a secure job and every hurdle of paperwork involved in getting your skilled migration visa for permanent residency (which wasn't as slow or complicated as people seem to think).
I know how hard the decision is and the difficulty of getting on that plane. Migrating is a huge decision so I plan to share all my findings on life in Australia and the visa process I went through.
---
Road Trip Australia – Travelling Tips and Advice
I've seen so much of Australia now; I guess you could say I'm a fanatic. I've experienced university life in Brisbane; the east coast party hostels and the dusty red centre as a twenty-year-old exchange student; the unspoilt national parks of the west coast and farm life in Far North Queensland on an early-twenties gap year; and more recently, now in my thirties, rural Tasmania and the stunning natural beauty of the isolated Australian south coast.
I've been to every state and territory in Australia and travelled almost the entire coastline: bush camping on the Whitsunday Islands, crossing the Nullarbor along one of the world's longest straight roads, sipping coffee in the bustling backstreets of Melbourne and sleeping under the stars at Ayers Rock.
I've travelled by tour bus, coaches and domestic flights, as well as joining backpacker ride-shares and driving my own car; and I've slept everywhere from leaky tents and 12-bed hostel dorms to motels, Airbnbs and luxury house-sit mansions.
Some trips were with old friends, others with new acquaintances, but much of it was as a solo female traveller, so I know only too well the nerves of getting on that plane alone and landing in an alien country.
With around 8m international visitors a year and a tourist board with an Instagram following of over 2 million, Australia is a deeply sought after destination. I want to share everything I've learnt, the mistakes I've made and the amazing places I've discovered to help you plan your great Australian road trip.
---
Travel Diaries – An Honest Account
To inspire you to travel Australia or to simply keep you entertained, I'm writing up my travel diaries from my most recent road trip across the coast from Perth to Brisbane via Adelaide, Melbourne, Tasmania and Sydney. But it won't be all soft, rolling sand dunes and glittering sunsets.
In a world of airbrushed Instagram accounts and online portrayals of the perfect life, it's easy to believe that modern travel involves little more than waking to the bluest of skies, skipping up the steepest of mountains, and sipping on flawlessly frothed cappuccinos in the trendiest of backstreet cafes. I want you to have an honest idea of what travelling in Australia involves, so I plan to share the good, the bad and the utterly unglamorous.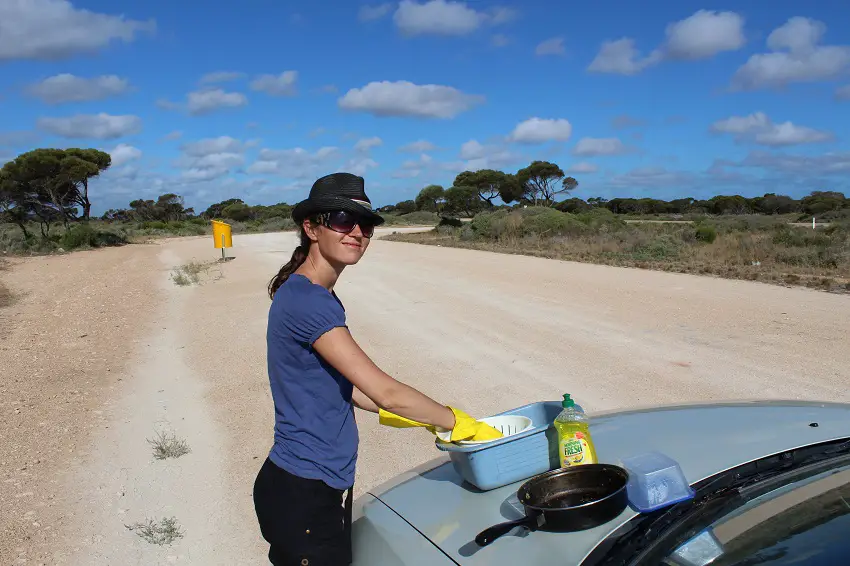 Although my Australian road trip was brilliant, it certainly wasn't all fun and games. Along with swimming with playful sea lions in Baird Bay and falling asleep night after night to the crashing waves of the Indian Ocean (which actually sounded more like a hurricane than a gentle lull), I've felt the lava-like sting of a bull ant, spent two hours with my arm down a compost toilet, slept on a rain-soaked pillow and had my tent ripped apart by a storm – while I was in it.
Australia is a stunning country, but it is also a country of contrasts: scorching red deserts and snowy mountain peaks, indigenous tribes and city-slicker migrants. I will share stories of not just lazy afternoons on the south-west's talcum powder beaches, but endless monotonous drives and relentless eye-watering winds.
I've almost vomited from the heat at a nativity play in the Adelaide Hills, been circled by hungry horseflies and suffered more than one bout of exhaustion-induced cold sores. I've also had more mosquito bites than the Minogue sisters have had male-model boyfriends.
A road trip through Australia is beautiful, challenging and totally unforgettable. It will dazzle and inspire you. It will also wear you out and at times induce heat- or insect-related madness.
Dreaming of Down Under shares the reality of life in Australia and the pleasures and hardships of life on the road. I hope you enjoy reading.
To navigate your way around the blog, have a look at the Start Here page.
---