This post may contain affiliate links. Please see my disclosure policy for more details.
If you're thinking of moving Down Under, you've probably wondered what the average rent per month in Australia is. Even if you're planning to buy a home in Australia at some point, most of you will need to rent a home when you first arrive.
Rental prices vary enormously across the different regions and cities of Australia. For example, in June 2022, the average rent in Sydney for a house was 38% higher than in Melbourne, which has dropped in price significantly during the pandemic.
This blog post will run through the median rent in each of the state capitals across Australia, so you can work out if you think it's expensive or cheap to rent in Australia!
I will also give you the best real estate websites to find houses to rent, or to find a room in a share house. I'll also touch on the current rental crisis in Australia, to make sure you're informed.
Keep reading to learn more about the cost of rental properties in Australia, or watch my YouTube video below!
---
The Best Real Estate Websites for Rental Homes in Australia
The best real estate websites for rental homes in Australia are domain.com.au and realestate.com.au. I personally use the latter, but they're both very similar.
You just choose if you want to buy or rent, type in a city, suburb or even entire region, enter your criteria to narrow down the search, and the sites will bring up results.
Another option is flatmates.com.au. It's mainly for those who want to find a room in a share house, but you can also rent entire properties on there.
I've lived in a couple of share houses in Sydney, and I found rooms straight away on that site. You just set up a profile and either look for a room to rent or a whole property.
The website does not get involved in the rent payments; it just connects tenants and landlords, or those looking to sublet.
You can also find other flat mates who are looking to live in the same area as you, if you want to team up and rent a house together.
---
How is Rent Paid in Australia?
Something to note is that you normally pay rent weekly in Australia, rather than monthly. You may be paid weekly too! It's very different to in the UK where everything is monthly.
When I lived in share houses, I paid rent directly to the landlord or tenant who I was subletting a room from. My bills were all included.
If you're renting a property to yourself, you will usually take on a lease for a specific amount of time. It may be that you pay the landlord directly or pay via a property agent.
You will probably need to pay a bond (deposit) of 2-4 weeks rent before moving in and agree to the amount of notice you have to give when you want to move out.
---
Australia's Rental Crisis
While this isn't the best news, it's important to be aware that Australia is currently in a rental crisis. If you do move to Australia in 2022, you'll probably see this all over the news.
Unfortunately, the supply of rental properties in not meeting the level of demand, which has led to many people not having anywhere to live, even if they have a good salary. There are reports on the news of caravan parks being booked out by long-term renters and families living in cars and tents.
This article by macrobusiness.com.au explains some of the reasons for this.
 One reason behind Australia's rental crisis is that vacancy rates in Australia are the lowest they've been in 16 years.
While the population of Australia hasn't really risen during the pandemic, (due to international borders being closed for almost two years) many people don't want to live in big multi-person households anymore.
This means that the average number of people living in each household has decreased, so we basically need more homes now to house everybody.
Another theory is that a lot of landlords have sold their properties, either due to legislation changes or to cash in on Australia's big housing boom. Obviously, this means that less rental properties are available.
Also, rental costs have increased significantly in many areas of Australia during the pandemic. In the 12 months to March 2022, rents increased nationally by 8.7%. In regional areas (which have become more popular to live in during the pandemic because people don't need to commute to the city anymore), rental prices have increased by 10.7%.
In addition, the government has plans for 235,000 migrants per year to enter Australia, which is going to obviously push up the demand for rental properties even more.
---
House Sitting in Australia (Rent-Free Living)
Just a quick note, in case this helps anyone out: I'm a house sitter, so I get paid to live in properties and look after people's pets while they're on holiday. There has never been a bigger demand for house sitting in Australia than in 2022!
Lots of people bought pets during the pandemic, and now that Australians are allowed to travel, everyone has gone absolutely nuts for booking holidays! I'm so booked out that I moved out of my rental property at the start of 2022 to house sit full-time!
If you're interested in house and pet sitting in Australia, I can recommend Aussie House Sitters, Trusted House Sitters and MadPaws.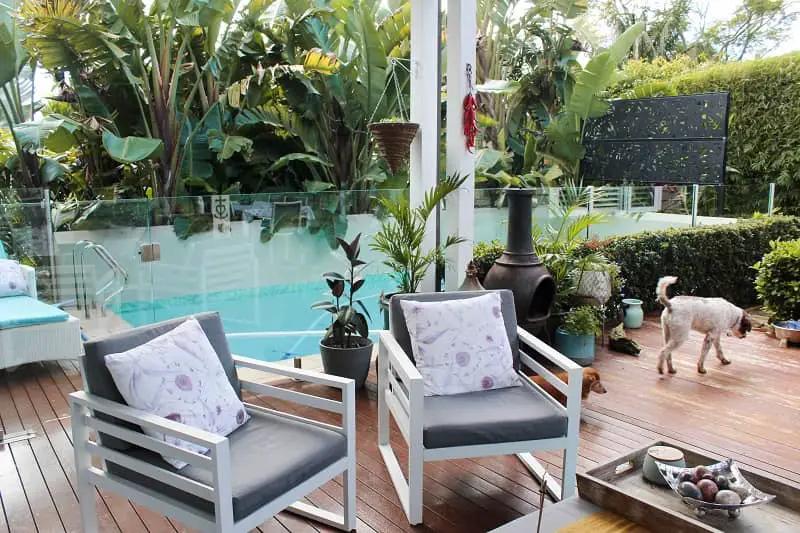 ---
Average Rent in Australia for a House
If you want to find out how much it costs to rent a house or apartment in Australia's major cities, the best resource is Corelogic Australia. They are the main property data provider in Australia and where most media outlets get their real estate figures from.
I'm going to run through median rent prices for a house in each of Australia's state capitals, using CoreLogic's June 2022 rental report on YouTube.
Check my table below for weekly figures, but I'll convert them to monthly rent amounts below, as I know that's what people from many other countries will be used to working with.
The most expensive state capital city in Australia to rent a house in is currently Canberra, with a median monthly rent of $3,120.
The median rent per month in Sydney is $2,817, making it the second-most expensive city in Australia for rental houses.
Third is Darwin, with median rent of $2,687 per month. Note that Darwin is actually the cheapest Australian capital to buy a home in. So, it's the quite the opposite in terms of renting!
Tying for the 4th and 5th most expensive cities to rent a house in are Hobart and Brisbane, with median monthly rents of $2,383.
The third-cheapest place to rent in Australia, for a house, is Perth, with median monthly rent of $2,167.
Second cheapest is Adelaide, with median rent of $2,080.
Out of all the state capitals, the cheapest place to rent a house in Australia is currently Melbourne, with median monthly rent of $2,037!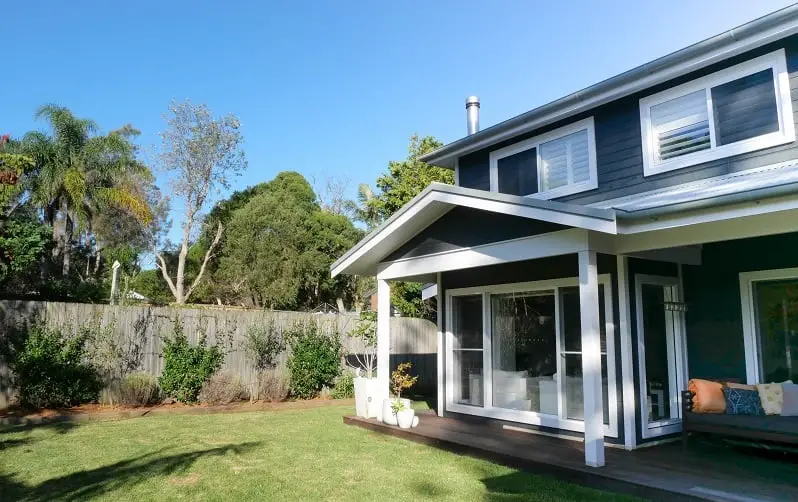 Note that Melbourne is actually one of the most expensive Australian cities in terms of buying a property. But with so many residents leaving Melbourne because of the strict lockdowns during the pandemic, the lower demand for rentals had made Melbourne one of the cheapest places in Australia to rent a property in 2022.
I don't know how long Melbourne rent will remain cheap for though! Particularly once migrants and international students return in large numbers.
---
Average Rent in Australia for a Unit (Apartment)
Next, I'll run through the median monthly rents for apartments in Australia (see the table below for weekly rents). Note that Australians call apartments or flats units!
The most expensive Australian state capital to rent an apartment in is Canberra, with a median monthly rent of at $2,427.
The median monthly rent for an apartment in Sydney is $2,297, making it the second-most expensive city after Canberra.
Third is Darwin, with median monthly rent of $2,167.
Hobart is next, with median rent of $2,015 per month.
Brisbane and Perth tie for fifth and sixth place in terms of renting an apartment, with median monthly rent of $1,950.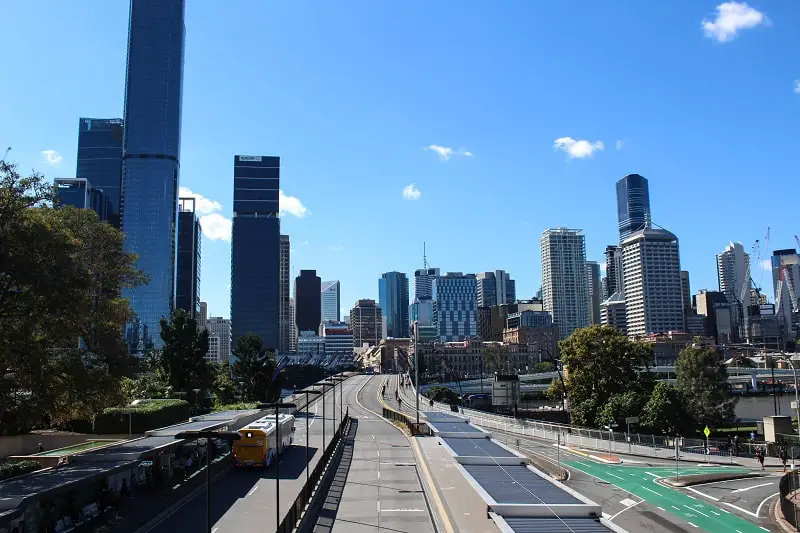 Melbourne is the second-cheapest city in Australia to rent a unit in, with median rent of $1,842 per month.
The cheapest state capital in Australia to rent an apartment in is Adelaide, with median monthly rent of $1,733.
Another thing to note is that the variation in rents across Australia isn't quite as big as the variation in property prices to buy.
Sydney is the most expensive city in Australia to buy a property in, and the median cost for a house is currently around 2.5 times more than Darwin, which is the cheapest city.
Whereas the rent for a house in Canberra, the most expensive city, is only 1.5 times more than in Melbourne, the cheapest city.
---
Average Cost to Rent a Room in a Share House in Australia
If you don't want to spend too much on rent, or you just want to meet new people when you first move to Australia or to a new city, a room in a share house can be a good idea.
In the more expensive cities like Sydney, it's actually quite common to live in share houses, even for older people. I've lived in a couple of share houses in Sydney, and they had people right up to their fifties living in them.
I can't find any recent figures on the average prices to rent a room in Australia, but I had a look at prices on flatmates.com.au to give you an idea.
The cheapest room I saw in Sydney was $100 per week, which is bizarrely cheap! I would be very suspicious of that in Sydney! The most expensive rooms in Sydney were $700 per week, but they were very fancy homes overlooking beaches.
I would say that the average cost for a room in a share house in Sydney is around $300 to $350 per week.
I paid $250 at the end of 2020 to live in a really lovely, modern share house near a beach. I then paid $300 a week to live in a slightly dated flat that was 300 metres from the beach. They were both in Sydney's Northern Beaches, which is a pretty sought-after area.
I also looked at share houses in Melbourne, the cheapest city in Australia for rentals at the moment. The cheapest room was $50 per week, but that was pretty grotty. The most expensive room in a share house in Melbourne was $935 per week. The houses at the upper end were actually not that nice!
There seemed to be a huge amount of rooms for rent in Melbourne at around $350 per week, and most of those were pretty nice. Perhaps Melbourne is currently cheap to rent a whole property but not a room!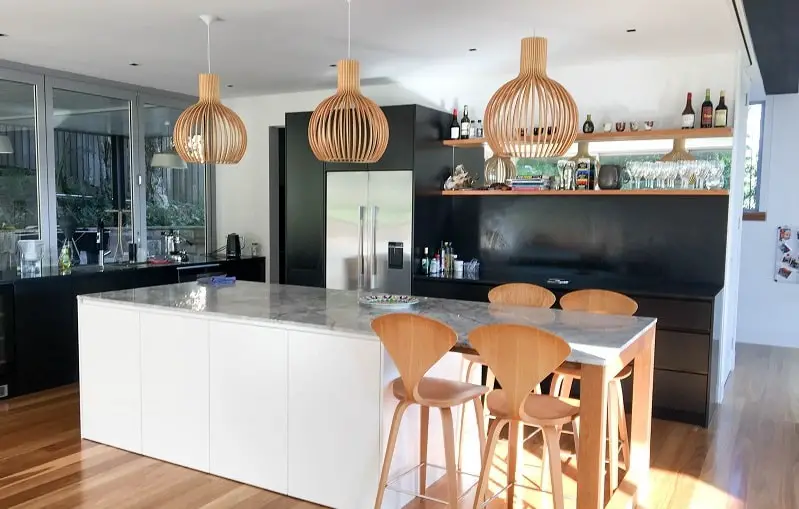 I also had a quick look at Darwin, and the majority of rooms in share houses seemed to be around $250 per week.
I would say, depending on which city want to live in, for an average sized room in a share house in Australia, you can expect to pay between $250 to $350 per week. Obviously, there may be cheaper areas outside of the cities, although regional areas have become more popular to live in because of the pandemic.
I found that a lot of the share houses included bills in the rent, so that figure would probably include your bills.
---
How Much Does Electricity Cost in Australia?
In terms of household bills in Australia, if you're renting a whole property to yourself, note that it's usual for your landlord to pay the council tax. This is very different from in the UK, where the tenant has to pay it!
I've also found that in a lot of properties, the landlord pays the water bill as well. That may just be in apartments though.
Also note that Australia doesn't have gas central heating inside homes like many colder countries do, so if you've got an electric oven, you may not have a gas supply at all.
Here are some average figures for electricity bills across Australia, from a report by the Australian Energy Market Commission as at December 2021. Note that energy prices are currently rising and may be more than this now.
The average electricity bill in Australia for a two-person household was $1,645 per year. This works out as $137 per month or $32 per week.
Electricity prices do vary quite dramatically across the different states in Australia though.
The average electricity bill per year for a two-person household in the ACT and Tasmania was $2,004.
In Western Australia, the average bill was $1,992 a year, and in South Australia, residents paid $1,742 per year.
Victorians had average electricity bills of $1,290 a year, and people in NSW paid $1,253.
Queensland had the lowest electricity cost for a two-person household, paying $1,226 a year on average.
As you can see, the cost of electricity in the different states of Australia is not aligned with the cost of renting property in those regions.
---
How Much is the Average Gas Bill in Australia?
Here are some figures for average household gas bills across Australia, from a report from Canstar Blue in January 2022. This is based on households of all sizes, and it's the quarterly gas bill.
The average quarterly gas bill in WA was $141, and in Queensland it was $178.
In New South Wales, the average quarterly gas bill was $186, and in South Australia, $212.
People in Victoria paid $230 per quarter for gas, and people in the ACT paid $314 on average.
---
I hope this post on the average cost of rent in Australia has been useful! To learn more about living in Australia, browse through my other articles on moving to Australia! Or read my blog post on how Australian homes are different than homes in the UK!