Hi, I'm Lisa! I created Dreaming of Down Under to inspire those with a sense of adventure to explore the diverse beauty of Australia or follow their dream to move here from another country.
Read on to learn more about how we can work together, or check out my media kit below to head straight to the stats. You can contact me via my contact page.

Dreaming of Down Under Overview
After immigrating to Australia from the UK, I travelled half the Australian coastline on a self-driven road trip and decided to build a blog to showcase this beautiful land through evocative photography, well-researched destination guides and detailed travel itineraries.
My advice, tips and personal stories help keen travellers and holidaymakers discover new places, plan the details of their trip and decide what to see and where to stay on their next adventure.
The migration section of Dreaming of Down Under offers readers an honest insight into life in Australia from my own expat experiences and helps readers decide where to live in their vast new country.
I also make weekly videos on my YouTube channel, which received 22k views in July 2023. Content includes expat advice, travel vlogs and vlogs on my life in Sydney.
Who Reads Dreaming of Down Under?
Dreaming of Down Under has a heavy focus on natural attractions and outdoor adventures, such as hiking and camping. My readership is 47% female and 53% male, with 29% of readers falling into the 25-34 age group, 20% falling into the 18-24 age group and 19% falling into the 35-44 age group.
Geographically, 53% of my audience is based in Australia, 11% in the US, 9% in the UK, and 8% is split between Singapore, New Zealand and India. Here are my main segments of readers.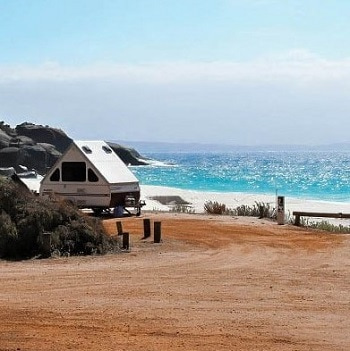 1. Long-Term Travellers
Many of my readers are travelling Australia long term, either backpacking or touring as a local. This group loves using my comprehensive drive itineraries and destination guides to plan their extended trips.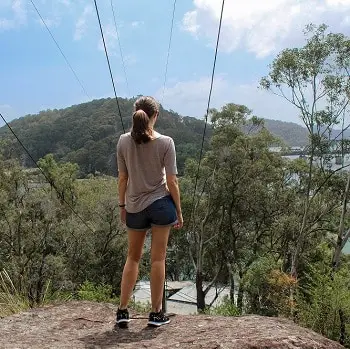 2. Weekend Adventurers
Readers also use my blog as inspiration for their next holiday or weekend adventure. Since I'm based in Sydney, I love finding special new places in the surrounding area to share with locals.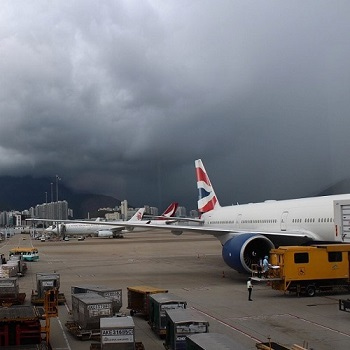 3. New & Prospective Migrants
As an expat myself, I understand the questions and concerns that new and would-be migrants have. These readers want to learn about life in Australia as well as know more about the visa process and whether they're eligible to move here.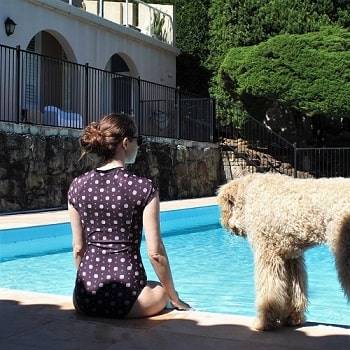 4. House Sitters & Pet Owners
Since I've been a professional house and pet sitter since 2016, my guides for both house owners and house sitters are extremely popular. Multiple readers have told me that they've started house sitting since finding my blog.
"Since my boyfriend and I started our work and travel year here, we wanted to travel through Australia and were looking for places to go. We came along your blog and ever since, we are following your itineraries. We started in Perth, already drove through the Nullarbor to Adelaide, Melbourne and Sydney and soon, we are heading to Brisbane and later on Cairns – again following your blog! We really love it, thanks so much for sharing your experiences with traveler like us." ~ Ronja
"Just wanted to write and thank you for your Melbourne to Sydney road trip guide. Travelling with my son the week after next, and found your info invaluable. I constantly referenced the page when deciding on accommodation etc.. It was much better than the official guides because you gave the reader a "feel" for the places mentioned." ~ Tony
"Hey, just thought I would let you know – your blogs are amazing!! My girlfriend and I have been road tripping around Aus for the last three months and your blogs have been the best and most helpful by far! So thank you! :)" ~ Keeran
"Hello Lisa! I would like to let you know that you're doing a great job! I stumbled upon your blog 1 day and got hooked. Me and my husband are planning to move to Australia, a place I have no idea other than life is so much better there. Your blog is helping a lot of people for your information." ~ Aiz Zee
" I am 23 from the US and just booked my first solo international trip (Australia bound!). It was a bit intimidating and has some life changes to make it happen, but I just read your post about traveling alone and it has given me a lot more peace about it. Anyways, just a quick note to say thank you for your blog and helping me make an 11 year dream come true!" ~ Aaron
Why Work With Dreaming of Down Under?
Dreaming of Down Under received 23k monthly page views during August 2023, and reached 16k unique readers. The site also has multiple first-page rankings in Google. Here are a few reasons for us to work together.
Reason 1: Expert on Australia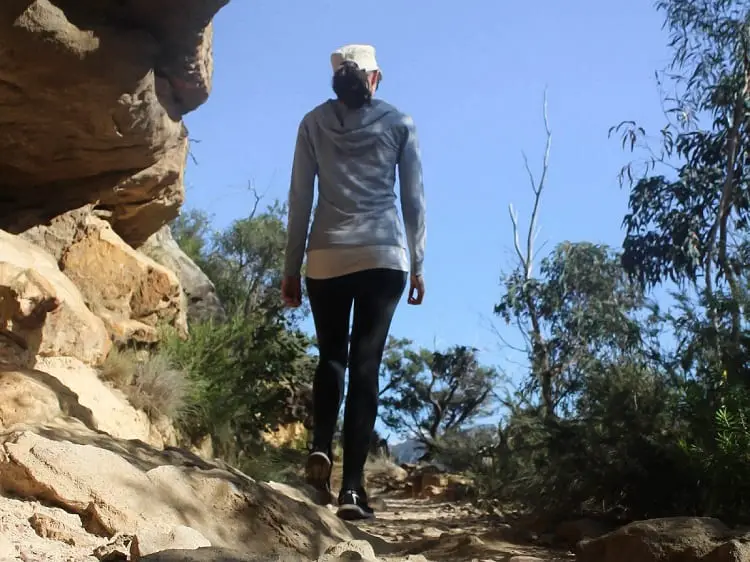 Since Dreaming of Down Under focuses solely on Australia, my entire audience has a specific interest in travelling or moving to Australia.
As an expat who's lived in Australia as an exchange student, travelled Australia as a Working Holiday maker and moved to Australia as a permanent resident, my expert knowledge has enabled Dreaming of Down Under to become a high-authority site in the Australian travel and migration niche.
Reason 2: High Google Rankings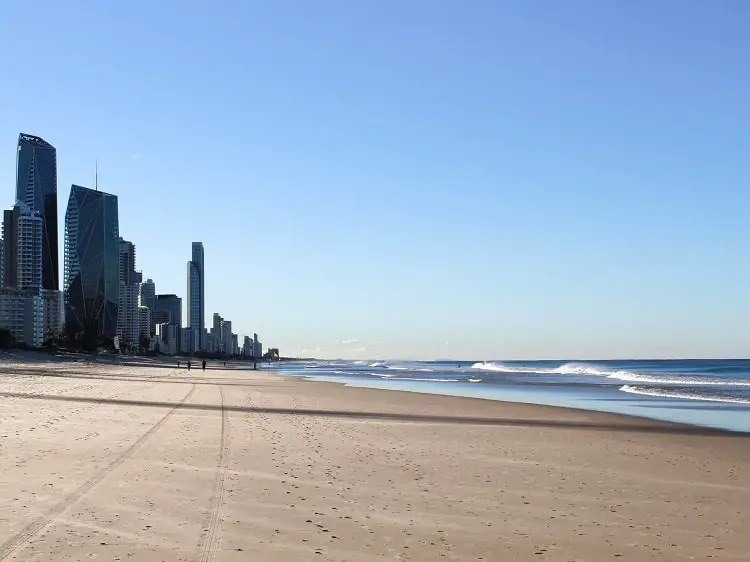 I have dedicated a lot of time to learning search-engine optimisation techniques, and I stay updated on current best practises.
Each blog post is optimised for SEO, with thorough keyword research carried out as a starting point. This ensures my articles are evergreen and continue to receive a steady amount of traffic for years after they've been published. Organic search brings in 82% of my traffic, and I have never placed paid ads.
Reason 3: High-Quality Writing & Photography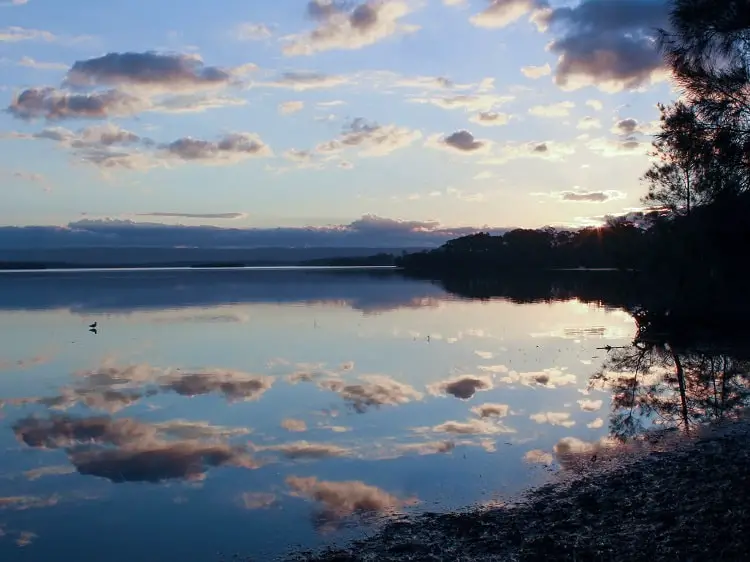 My focus has always been on creating high-quality, well-written content that readers will find inspiring yet practical. In addition to weaving in SEO, I go the extra mile to add in tips and well-researched information to keep readers on the page and encourage them to return to Dreaming in Down Under in the future.
I also include beautiful DSLR photography in every blog post to promote destinations and accommodation as best as possible.
How Can We Work Together?
Here are some of the ways you can work with Dreaming of Down Under. I am based in Sydney, but love exploring new places in Australia and sharing them with my audience!
Sponsored Posts
Blog posts on Dreaming of Down Under, written by myself, that promote brands that fit in with the site's niche and demographic.
Press Trips
Promoting Australian destinations and tour companies by creating inspiring and useful content.
Freelance Writing
Written content for your own media outlet or website.
Brand Ambassadorships
Long-term partnerships with brands that are relevant to Dreaming of Down Under's niche.