This post may contain affiliate links. Please see my disclosure policy for more details.
Situated on the east coast of Australia with around 5 million inhabitants and over 600 suburbs, Sydney is the most populated city in Australia and the state capital of New South Wales. I've been living in Sydney since 2016 and absolutely love it!
Sydney is a sprawling city built around the world's largest natural harbour, and has more than 100 beaches and numerous parks and green spaces. If you're thinking of moving to Australia, you may well be wondering what living in Sydney is like.
Even though Sydney is huge, bear in mind that it's known as the city of villages, and many suburbs have their own strip of shops and cafes and a small community feel. So don't discount it immediately if you think it's too big a city for you.
I fell in love with Sydney the first time I visited back in 2001, and now I can finally call it my home. So if you're thinking of migrating and wondering where to live in Australia, here's the lowdown on Sydney life from a British expat and all round fan of the city.
To find out what Sydney is like compared to Melbourne, check out my YouTube video below!
---
Living in Sydney: Table of Contents
To head straight to a topic on Sydney lifestyle, click on the links below.
6. Property in Sydney & Where to Live
11. Is Living in Sydney for You?
---
1. Sydney's Diversity
Sydney is a very multicultural city, with over 250 languages spoken and over a third of its residents being born overseas.
Sydney is also very diverse in terms of landscape, with mountains, hills, beaches, national parks, forests, lakes, rivers and of course, the urban city centre and suburbia. It's a place where you can work in a thriving city centre during the daytime but retreat back to a  beach resort in the evening.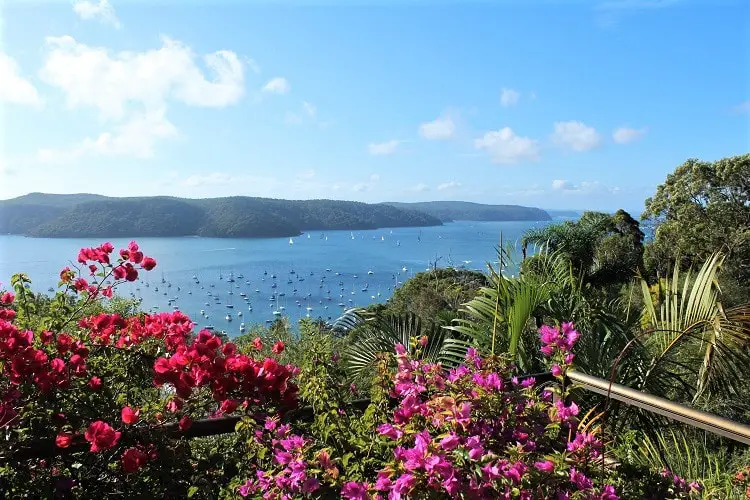 Indigenous Australians have lived in Sydney for at least 30,000 years, but the first British settlers arrived in 1788 and turned it into a penal colony. Being Australia's earliest European settlement, Sydney has plenty of interesting old buildings mixed in with the new.
You can read about how Australia has many more beautiful, older buildings than I was expecting in this blog post on Australian historical architecture.
---
2. Sydney Lifestyle
While Melbourne has the reputation for coolness and culture, Sydney gives it a pretty good run for its money and definitely has looks on its side.
I would say Melbourne's city centre is more café orientated than Sydney's, with its cute little laneways such as Degraves, but once you get out into the Sydney suburbs you'll find a plethora of stylish, individual coffee shops and restaurants to choose from.
If you're moving to Sydney from the UK, you'll definitely notice a much bigger emphasis on coffee culture; in particular the amount of independent, arty cafes compared to the big chains like Starbucks that dominate the UK high streets. Even the most industrial areas in Sydney have funky cafes dotted around.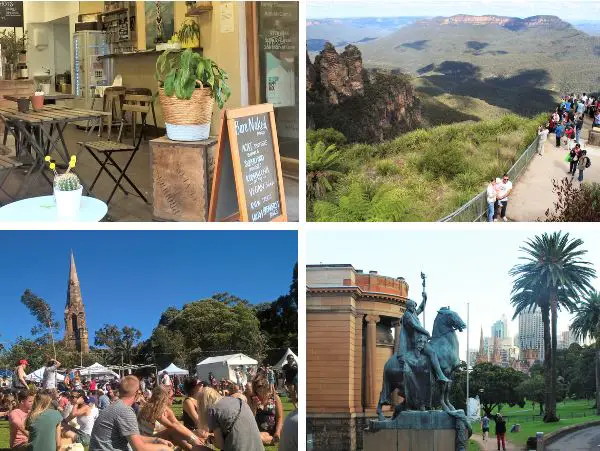 Sydney also has plenty of art galleries, museums, theatres and historical areas to visit, and there are festivals to enjoy all year round, from the world-famous Gay and Lesbian Mardi Gras at the end of summer, to the winter Sydney Writers' Festival.
Check out this Sydney Events' Calendar on Time Out to see what's on throughout the year. There are also plenty of weekend markets, pubs, rooftop bars, live music and shopping centres. You'll never be short of things to do in Sydney.
With its subtropical climate and extensive coastline, a day at the beach is a standard summer activity for many people living in Sydney. There are also some stunning national parks nearby, such as Ku-ring-gai Chase, the Blue Mountains and the Royal National Park, so camping and hiking are extremely popular hobbies for Sydneysiders too.
Water sports such as surfing and kitesurfing are common, and it's a very fitness-orientated city in general – hit an Eastern Suburbs beach at sunrise and you'll be surrounded by joggers, swimmers, surfers and people sweating away at bootcamp classes on the sand.
---
3. Sydney Beaches
If there is one thing that shines in Sydney, apart from the skyscrapers, Opera House and Sydney Harbour Bridge at night, it is the abundance of beautiful beaches.
While everyone and their dog has heard of Bondi Beach – there's even a TV programme, Bondi Rescue, set there – and most people are familiar with Manly and Coogee, Sydney has much more to offer along its stunning coastline than these three beautiful but busy Sydney beaches. 
With over 100 beaches to choose from, any beach bum will be utterly spoilt living in Sydney.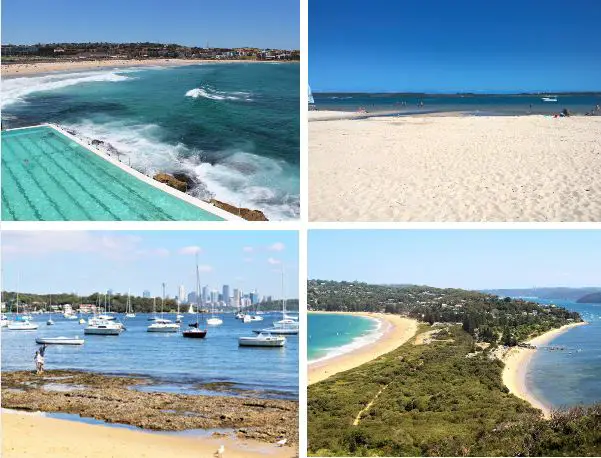 It's not just the Pacific Ocean coastline that's sandy either; there are also gorgeous beaches around Sydney Harbour, Botany Bay, Pittwater and along various rivers. So, whether you prefer calm waves to float in or surf-worthy whoppers,, Sydney is bound to have a beach for you.
Check out my blog post, 23 Beautiful Beaches in the Eastern Suburbs to learn more about the long stretch of beaches surrounding Bondi.
---
4. Sydney Weather
Sydney is blessed with a humid subtropical climate, meaning that the winters are mild, but cool at night, and the summers are hot with balmy evenings.
The average maximum temperature in the height of summer is 26 degrees, and in the winter, 17. Overnight the average minimum is 19 degrees in the summer and 8 mid-winter.
The further west (i.e. inland) you go, the more extreme the contrasts in temperature. The Blue Mountains, for example, even gets snowfall, and offers Christmas dinner by log fires in July at some restaurants!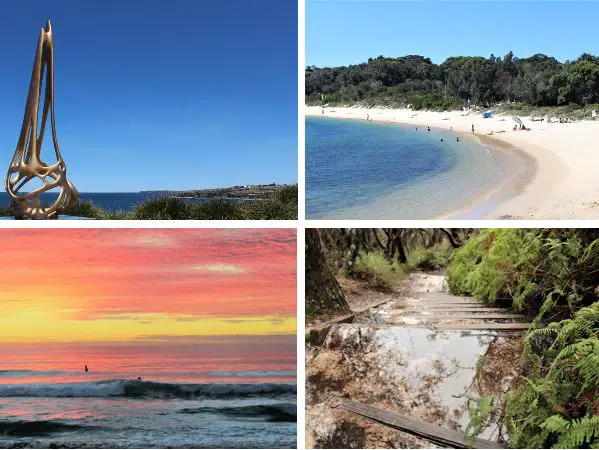 On the sunnier side, Sydney has, on average, 104 clear days a year; and when I say clear, I mean a full-on, flawlessly blue sky. Glimpses of sun between passing clouds is a much less common occurrence in Sydney than in the UK; it tends to be completely clear or completely overcast.
However, on those 261 non-sunny days, it can often rain. Sydney usually has between 8 and 12 rainy days per month; a lot more than people seem to expect. And the rain can sometimes be torrential.
This does mean that Sydney is quite green, and doesn't have the frazzled look of South Australia, for example. To summarise all that, it's sunny almost a third of the time, rainy about a third of the time, and overcast in between.
This all sounds very balanced, but is there any extreme weather in Sydney? Sydney has around 20 thunderstorms a year, and they can be pretty intense, with huge forks of lightening zipping across the the sky. The rain can be very heavy, and the summer highs can be stifling.
The summer of 2016/17 was a record breaker, regularly reaching the high 30s. Since the summer in Sydney is usually a lot cooler than this, most homes don't have air conditioning. You can imagine what that felt like!
Sydney has also encountered bush fires, particularly out in the Blue Mountains, and in 2009 experienced a freak dust storm that turned the air an eerie shade of red.
For more information on Sydney weather season by season, and a guide on what to pack, check out my Sydney weather guide!
---
5. Daylight Hours in Sydney
The variation of daylight hours between summer and winter is less extreme in Australia than in the UK, meaning you don't get those long summer nights, but you also don't get those horribly short winter days when the sun goes down before 4pm.
Being located in New South Wales, Sydney has daylight saving, giving you an extra hour of daylight in the summer evenings. It gets light around 5:30am and dark around 8:30pm in the peak of Sydney's summertime, and light by 7am and dark by 5pm mid-winter.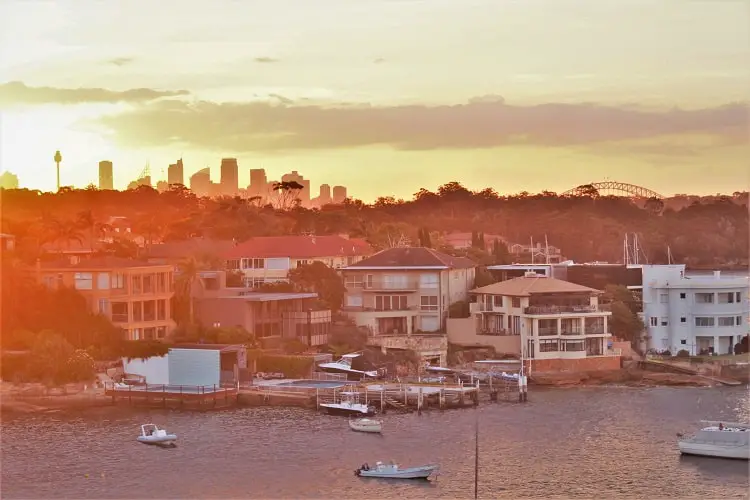 Note that Western Australia, Northern Territory and Queensland do not have daylight saving. This is something that probably wouldn't cross most people's minds when choosing where to live in Australia, but may come as a shock if you've moved from a country with long summer nights like England!
In Perth, for example, the sun sets before 7:30pm on its longest summer day, a good hour earlier than in Sydney. Brisbane gets dark even earlier during the summer, with the sun setting before 7pm. Check out the Time and Date website to find sunrise and sunset times for whichever Australian city you're interested in.
---
6. Property in Sydney & Where to Live
Sydney has been ranked the second-most expensive city in the world, in terms of housing, in the 2022 Demographia International Housing Affordability report, with a median multiple of 15.3. (Which means the median house price in Sydney is 15.3 times more than the median household income.)
When you consider that many mortgage lenders will only let you borrow up to four or five times your annual salary (in the UK at least), that makes buying a home in Sydney out of the question for many low- or middle-income earners.
According to data from the June 2022 CoreLogic Hedonic Home Value Index report, the median house price in Sydney during the previous month was $1,403,964, and the median unit (flat) value was $829,598.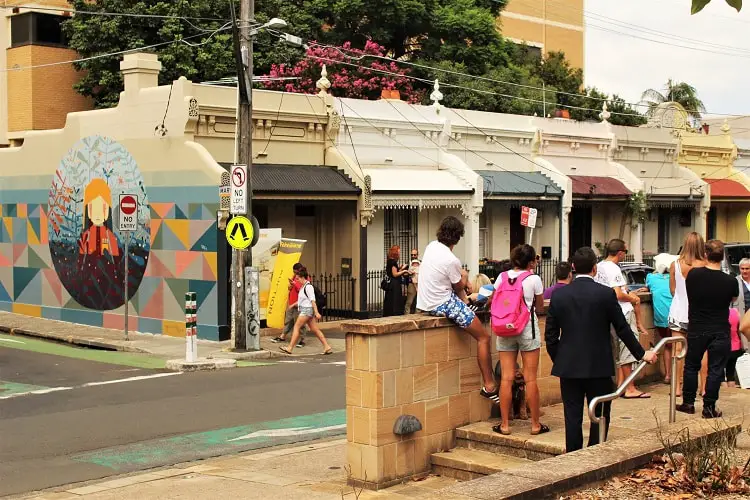 In terms of what types of property Sydney offers, there is a huge variety available, including modern and older apartments, terraced houses with balconies, large period homes from the Federation era and enormous new-build homes. Swimming pools aren't obligatory but quite a few homes have them, particularly in the wealthier suburbs.
If you're thinking of moving to Sydney, you'll find my comprehensive blog post on where to live in Sydney, useful, as well as my list of best 15 suburbs in Sydney, based on my house sitting experience.
---
7. Renting in Sydney
Rental prices across Australia do not vary as much as property prices, and Sydney is the second-most expensive city in Australia to rent in (Canberra is first). The June 2022 CoreLogic report states that the median weekly rent for a house in Sydney at that time was $650, and for a flat, $530.
As a comparison, the cheapest state capital in Australia to rent a home in was Adelaide, with median weekly rent of $480 for a house and $400 for a flat/unit.
---
8. Driving & Public Transport in Sydney
Sydney has a large transport network of trains, buses and ferries, and passengers pay with a pre-paid Opal Card (like an Oyster Card in London), which you scan at the start and end of your journey.
I've found public transport prices in Sydney to be fairly reasonable, with most short journeys costing under $4. Hopping on a train for an extra couple of stops within the city centre after a bus ride in only adds on about $0.30 extra, and there's a weekly fare cap too.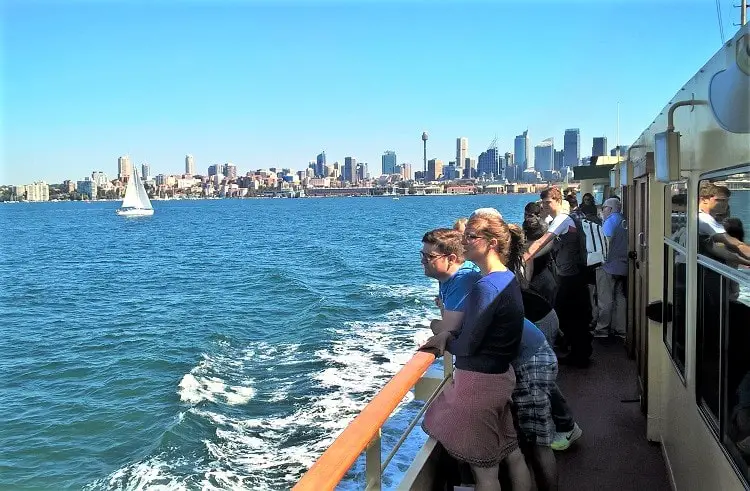 The bad side of public transport in Sydney is the sparseness of the train line compared to the huge size of the city. Journeys often require a combination of trains and buses, which can be very slow. Ferries are more expensive but reward you with some very pretty views of the harbour. Not a bad commute at all!
As you can imagine, the roads in Sydney get pretty busy, and journeys usually take longer than expected. There are a lot of traffic lights too, so even if the roads are clear you spend a lot of time sitting at red lights.
Parking is generally free in residential areas once you're out of the inner city, and free for three hours in shopping centres. In busy areas you often have time restrictions during the daytime and/or meters to buy a ticket.
---
9. Snakes & Spiders in Sydney
I know that poisonous snakes and spiders are a big worry to some people who are thinking of moving to Australia, but you really don't need to worry about these if you're moving to Sydney.
You don't get snakes slithering around the city streets, and the most I've spotted in terms of spiders are the large but harmless golden silk orb-weavers, and only ever outdoors. I know people who've lived in Sydney for decades and have seen just one funnel-web spider, and that was in deep undergrowth.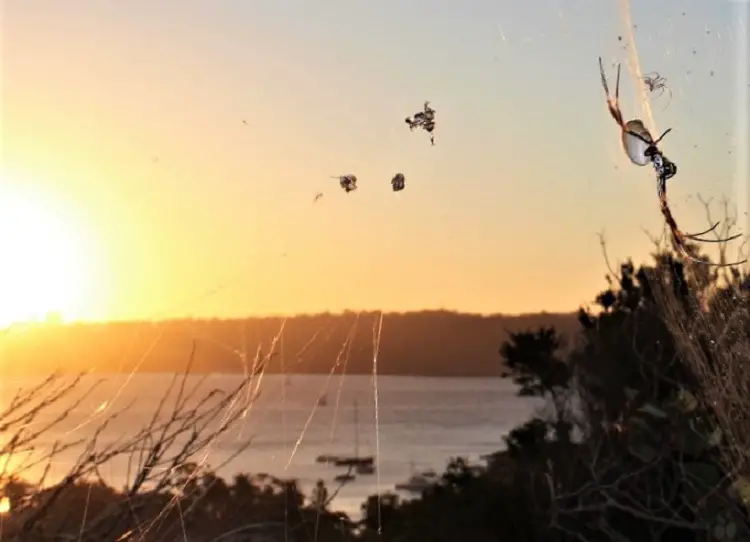 As for snakes, I've travelled almost the entire coast of Australia and the only ones I've seen were on hikes in national parks. What Sydney does have in the summer though is mosquitoes, particularly around sunset time. They can be pretty annoying. Oh, and cockroaches too; you will definitely spot those in summer!
---
10. Trips from Sydney
So, where do you go on holiday if you're living in Sydney? For my top recommendations, have a read of my 20 best weekend getaways from Sydney blog post.
There's a big international airport in Sydney, so anywhere is possible, but remember that living in Australia is nothing like living in Europe, where you can hop on a plane and be in a wide choice of countries within two hours; Australia is very isolated!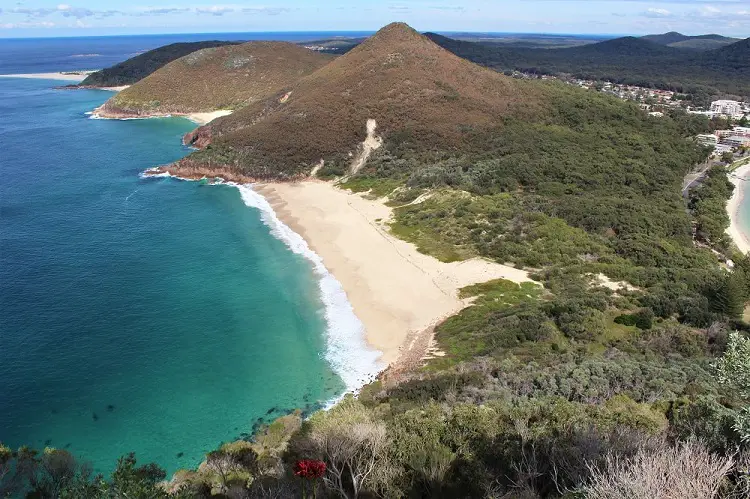 Thankfully, the NSW coastline is packed with beautiful beach resorts; from Sydney you can be in Jervis Bay to the south or Nelson Bay to the north within a few hours' drive, and there's plenty in between. My New South Wales travel guides page links to all my holiday guides for NSW destinations.
Further afield, you can fly up to Byron Bay or the Great Barrier Reef for a more tropical vacation, or even head inland to the Snowy Mountains during the winter to stay in a ski resort – yes, really!
---
11. Is Living in Sydney for You?
Whether Sydney life is for you will really depend on your personal taste. You can learn more about the pros and cons of living in Sydney in my list of things that surprised me about Sydney.
I know many people find the city too big and hectic; some want the eternal summer of north Australia; others prefer the culture of Melbourne or the laid-back, family vibe of Brisbane; and some will find Sydney's property prices too outrageous to contemplate.
Either way, hopefully this blog post has broadened your knowledge of Sydney to help you make the big decision of where to live in Australia! If you're still undecided, have a read of my page on where to live in Australia.
---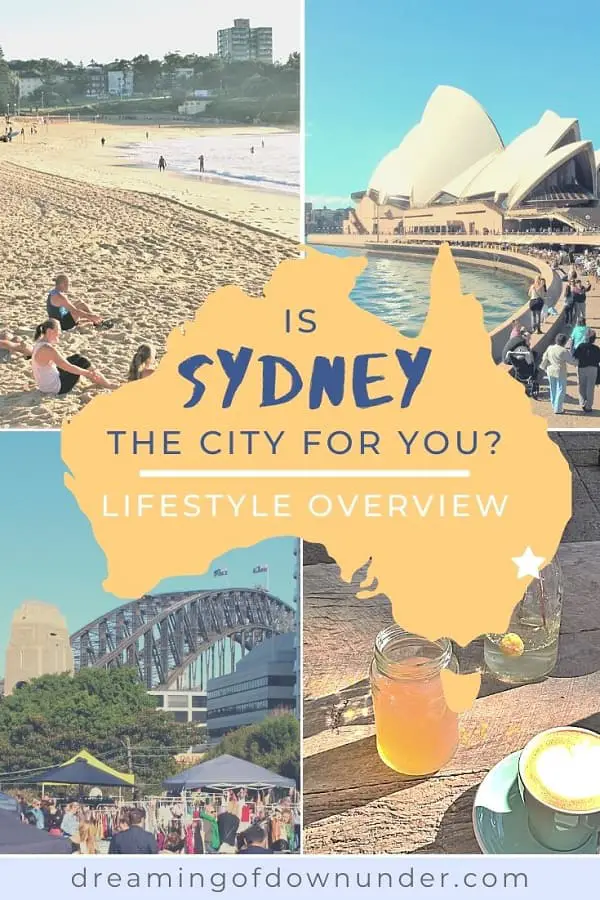 Written by Lisa Bull
Lisa Bull, founder of Dreaming of Down Under, has been living in Australia as a British expat since 2015. After travelling to every state and territory in Australia and living in Perth, Brisbane and Sydney, Lisa knows from first-hand experience the best destinations to visit in Australia and the best budget travel tips. Her guides on this blog have been read by over 700k readers and helped thousands of people achieve their dream of living in or travelling Australia.