This post may contain affiliate links. Please see my disclosure policy for more details.
Just 90 minutes south of Sydney, nestled on a narrow strip of land between the Pacific Ocean and the leafy Illawarra escarpment, Wollongong not only has the infrastructure you'd expect from the third-largest city in New South Wales, but stunning scenery in every direction.
While I thoroughly explored the northern seaside suburbs of Wollongong on my trip along the Grand Pacific Drive via Seacliff Bridge earlier this year, I'd only ever passed fleetingly through the city centre.
Following my recent short trip to Canberra, I decided to take a detour on the way back to Sydney, and spend a couple of days exploring the centre of Wollongong to see exactly what it had to offer.
I discovered a beautiful city, with impressive beaches on one side and a mountainous backdrop on the other. Whilst much smaller than Sydney, the laid back vibe and abundance of nature in Wollongong make it the perfect destination for a relaxing weekend away.
Here are my recommended things to do in Wollongong on a two-day trip.
---
Day 1: Wollongong Beach Walk & City Exploration
One of the main Wollongong attractions has to be its amazing coastline. From the city right up to the Royal national Park lies a string of unspoilt beaches, all backed by the lush, mountainous scenery of the beautiful Illawarra escarpment.
A coastal walk in Wollongong is the perfect way to appreciate all that stunning scenery. If you head north, you can walk as little or as much as you like, as there's a walking/cycle path all the way up the coastline through the northern suburbs.
In the afternoon you'll be free to explore the city centre, and maybe choose a restaurant to eat at later that evening.
Morning: Wollongong Beach Walk to Puckeys Beach via Flagstaff Hill
Distance: approximately 3km each way
Time: 1-1.5 hours walking plus café breaks
Start your walk off at City Beach, which is amazingly huge and white considering it's right on the doorstep of Wollongong CBD. It does have the industrial view of Port Kembla to the south, but that disappears out of sight once you head north past the lighthouse.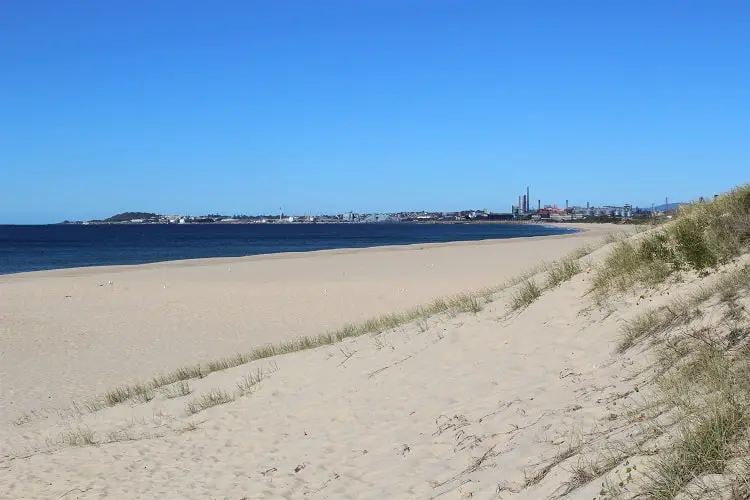 Walk north along the beach and up Flagstaff Hill to Wollongong Lighthouse, where you'll be rewarded with views stretching for miles across the coastline.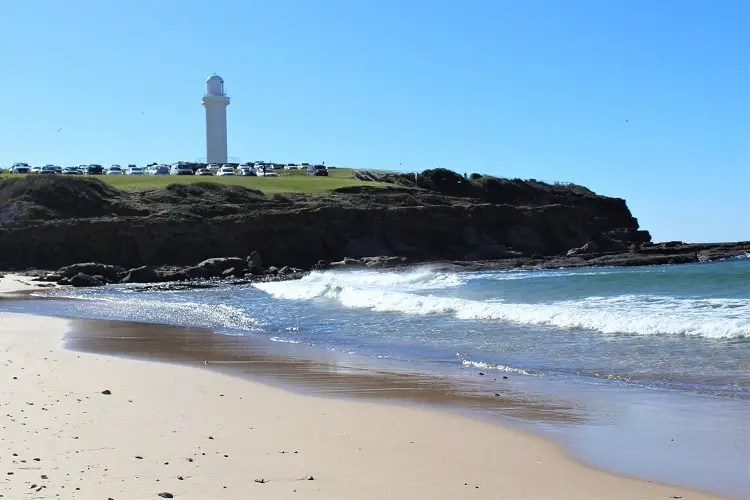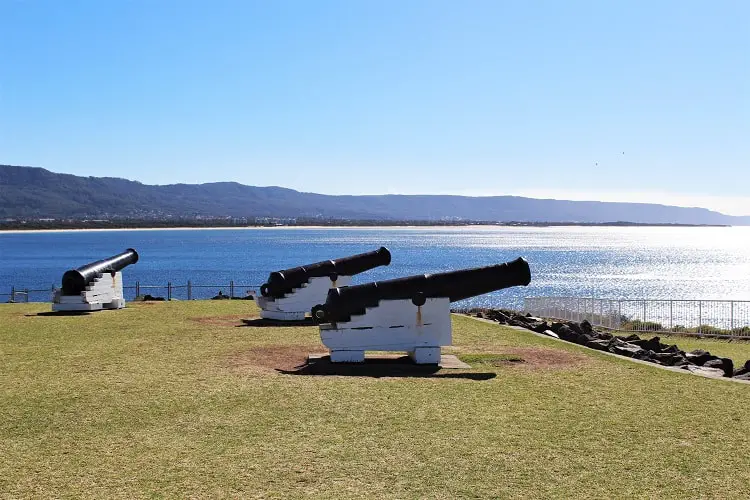 Continue around Wollongong Harbour, passing a second, smaller lighthouse before reaching beautiful Brighton Beach.
Cute little Brighton Beach has a children's playground, Levendi Café and, as you can see, very clear water!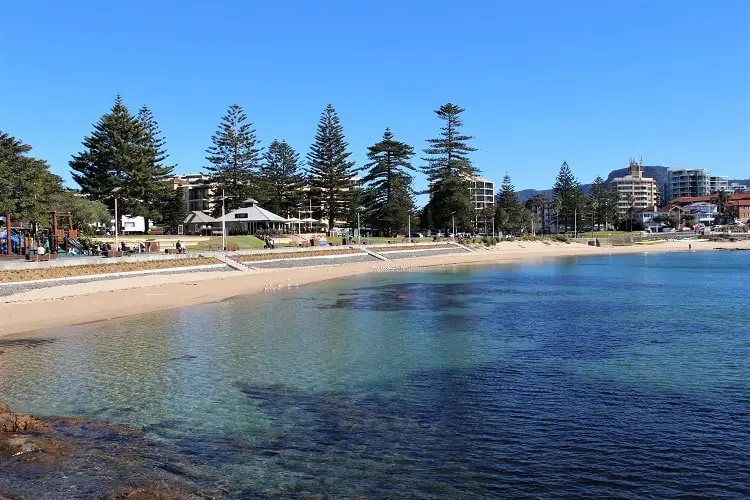 Continue north and admire the rocky Wollongong coastline and shimmering ocean. You'll pass lots of information boards explaining Wollongong's history along the way.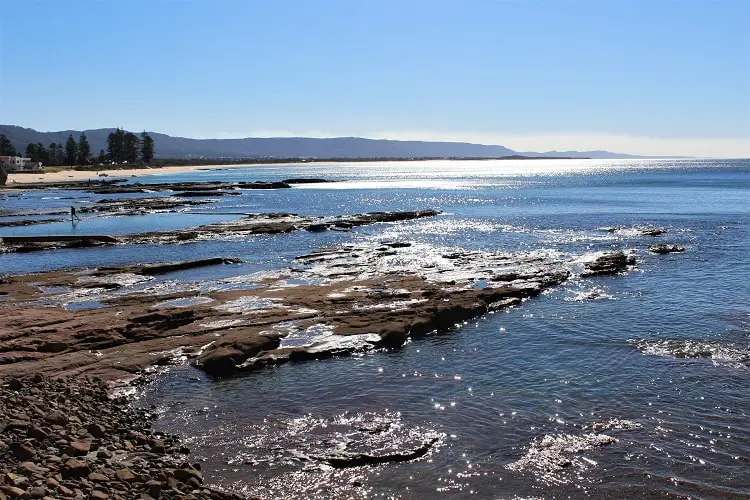 You'll pass through the tramway cutting between the rocks before reaching stunning North Wollongong Beach. The view here is absolutely amazing. It's hard to believe this is part of a city!
If you want to grab brunch or lunch, beachside Diggies Café is a great place to stop. There's also a kiosk if you just want a coffee or snack to enjoy outside.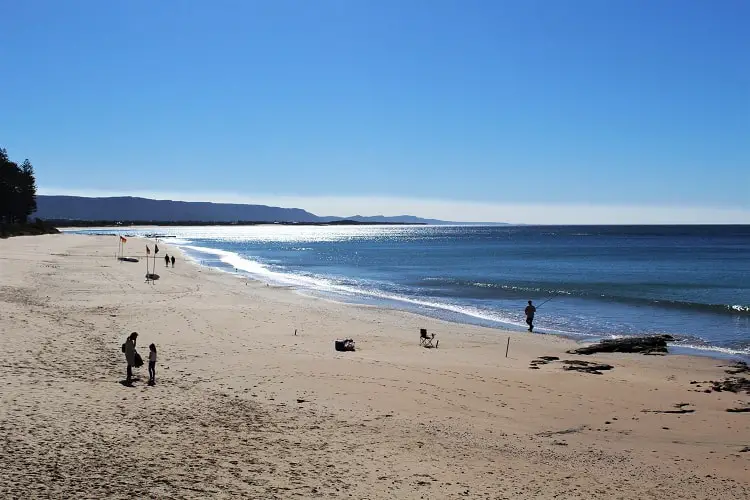 Continuing north takes you to Puckeys Lagoon. There are lots of sheltered picnic tables here as well as barbecues, if you want somewhere to enjoy a packed lunch.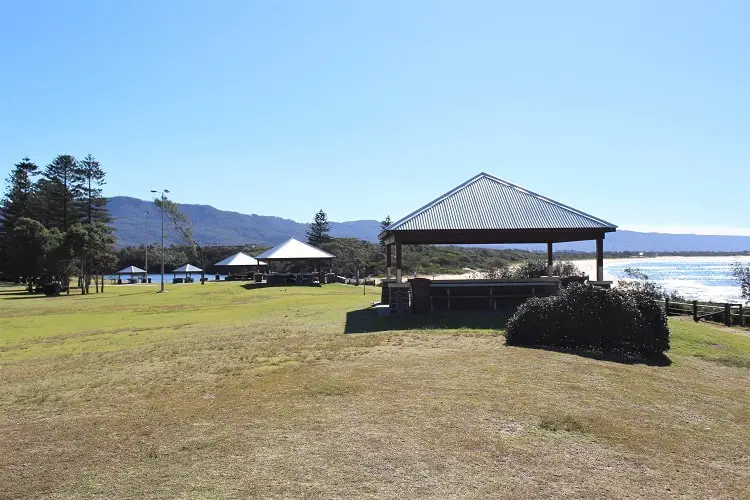 Follow the grass and you'll pass the large Lagoon Restaurant and children's playground. Turn right onto Squires Way, cross over Fairy Creek Bridge, and you'll see the boardwalk leading into Puckeys Estate Nature Reserve.
The reserve is actually an annex of Wollongong Botanic Garden due to its rare coastal dune system and endangered plant communities.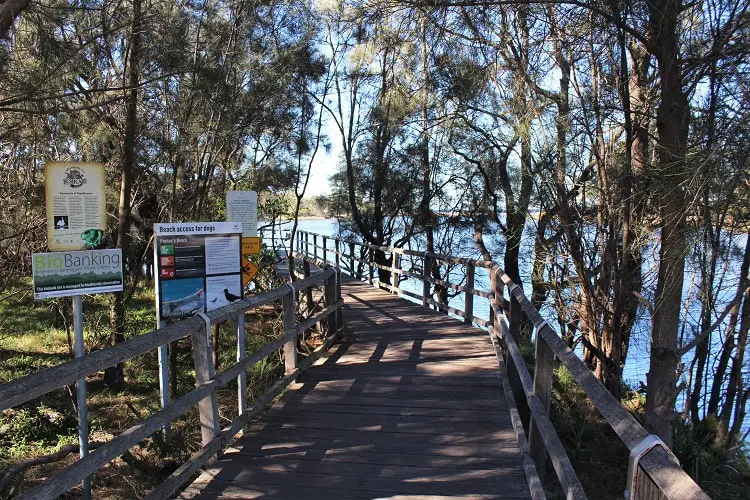 You can either spend some time exploring the reserve, or follow the boardwalk to Puckeys Beach.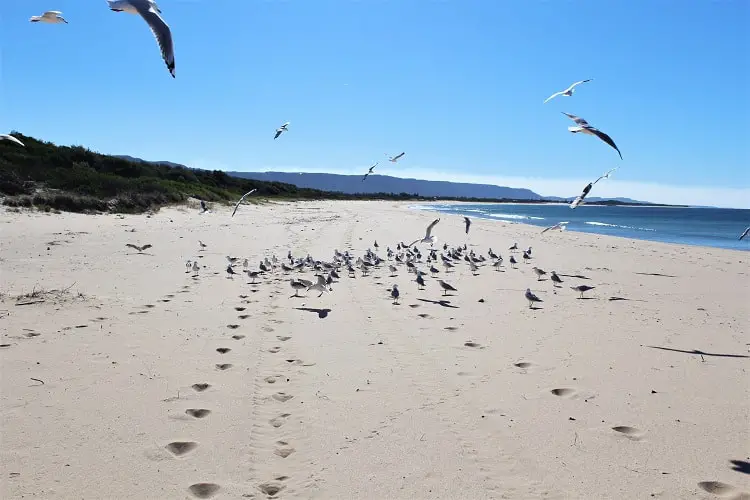 From here you can return via the sand to Diggies Café at North Wollongong Beach and head back to the city.
---
Afternoon: Explore Wollongong City & Art Gallery
The main shopping street in Wollongong city centre is Crown St, where you'll find a pedestrianised mall between Kembla St and Keira St.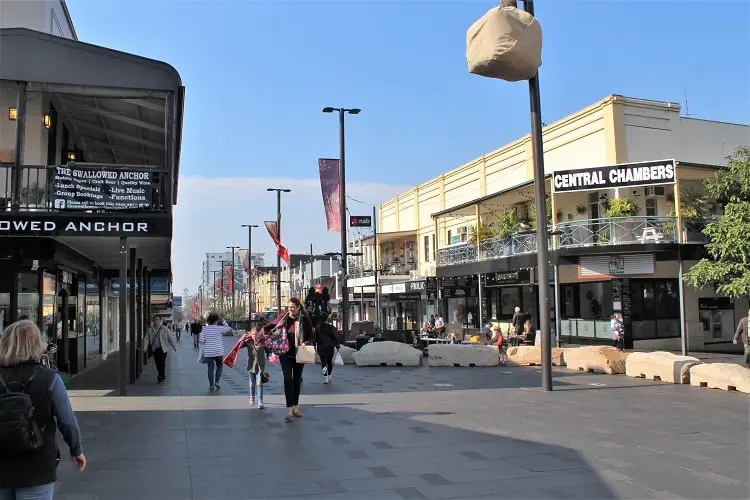 There's also an indoor mall, Wollongong Central, on the corner of Crown St and Keira St.
For a choice of restaurants, head to Keira St near the corner of Crown St. I had a great meal at Kinn Thai, which has outdoor seating with heaters (if you're there during winter!).
If you're looking for cultural things to do in Wollongong, Wollongong Art Gallery is a small space on the corner of Burelli St and Kembla St, next to the Illawarra Performing Arts Centre.
When I visited there was a really interesting exhibition on called The Gift, which is all about a Lithuanian migrant and steel worker who lived in Wollongong called Bronius (Bob) Sredersas. Bob actually instigated the opening of the gallery when he donated all of the artwork he'd collected over his lifetime!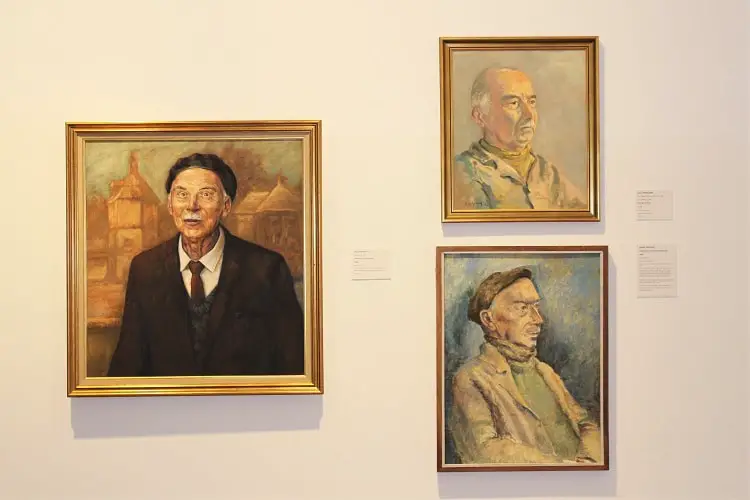 ---
Day 2: Nan Tien Temple and Wollongong Botanic Garden
One of the most famous Wollongong attractions is the Nan Tien Temple, the largest Buddhist temple in the southern hemisphere!
If you visit Wollongong I'd recommend stopping by, as well as heading up to Wollongong Botanic Gardens. They're one of the best I've seen in Australia.
Morning: Nan Tien Temple
Out in the leafy southern Wollongong suburb of Berkeley, Nan Tien Temple offers one-day and weekend meditation retreats, as well as an onsite restaurant and accommodation.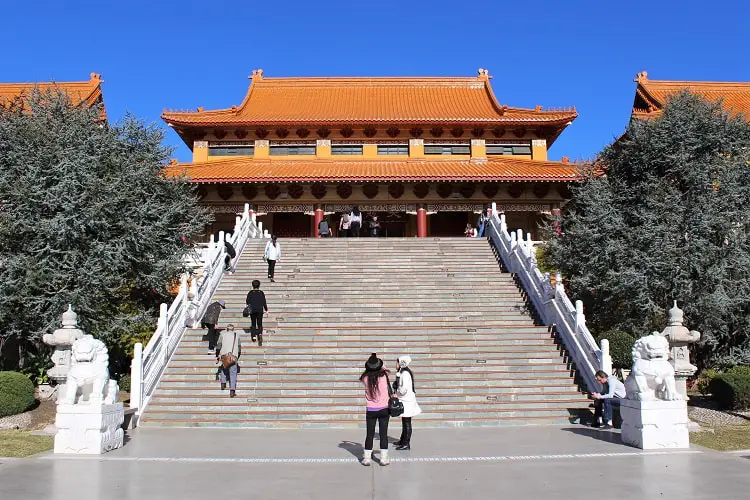 It's also free to enter if you just want to have a look around like I did, and takes about 30-60 minutes to explore.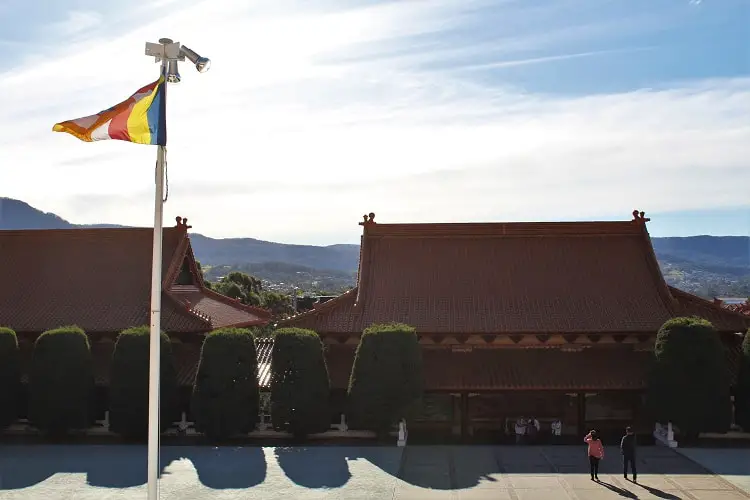 The view of the hills behind the temple is beautiful, and you can also relax beside the Lotus Pond that you'll pass on the way in.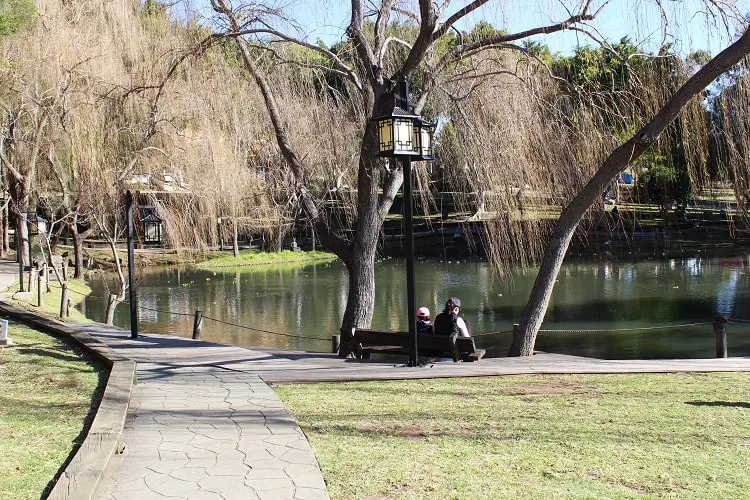 If you're not driving, you can catch the number 34 bus from the city, which takes about 20 minutes and stops right outside the temple. Take a look on the Transport NSW trip planner for details.
---
Afternoon: Wollongong Botanic Garden
In the afternoon, hop on the free Wollongong shuttle bus from the city up to stop number 1 at the University of Wollongong. From here you can spend a good hour or two wandering around the lush green Wollongong Botanic Garden.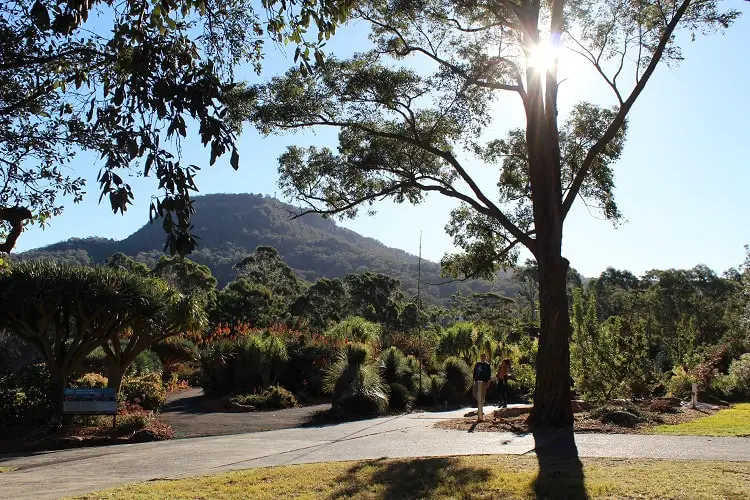 There are many different sections to the gardens; my favourite was the Succulent Collection above. Which looked really vibrant and unusual!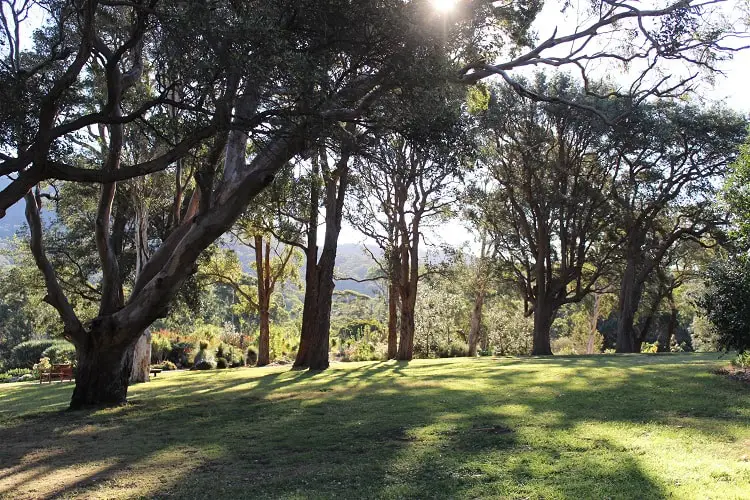 Wollongong Botanic Garden is right at the foot of the Illawarra escarpment, so you really feel like you're miles away from the city!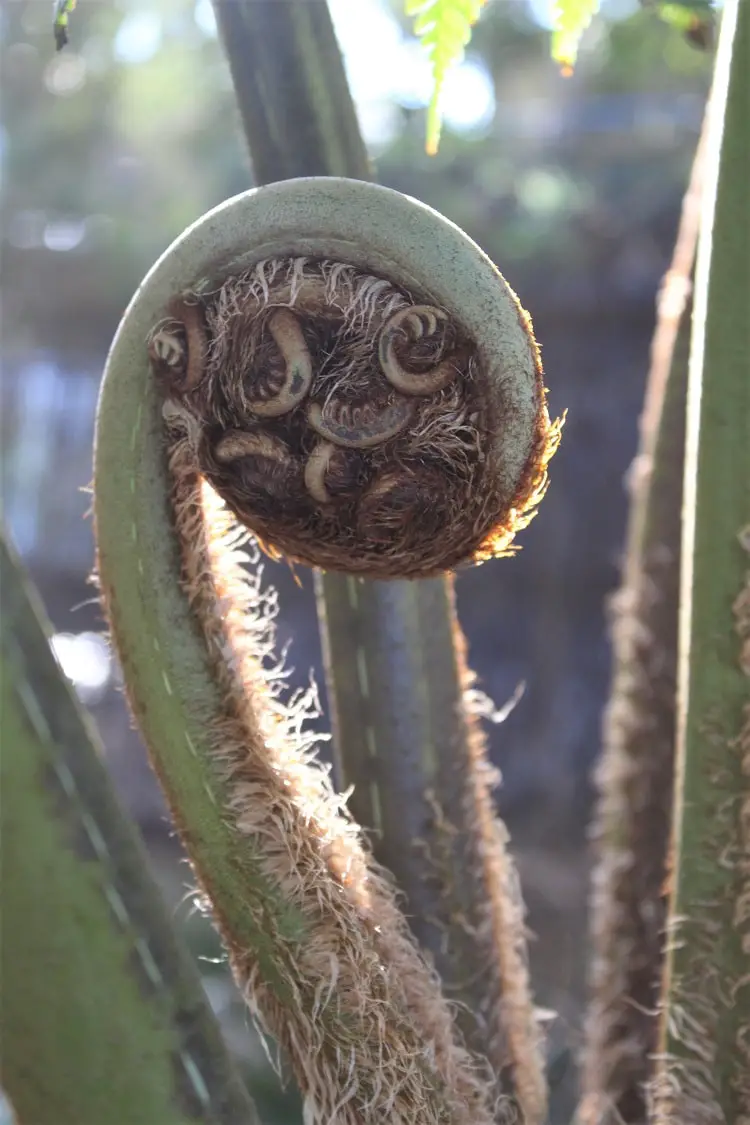 ---
How to Get to from Sydney to Wollongong
Sydney to Wollongong is an easy 1.5 hour drive or train journey. The train is only about $6 each way (or $2.60 on a Sunday), but only ran once an hour when I travelled.
---
Wollongong Accommodation
Hostel in Wollongong
If you're looking for backpacker accommodation, I stayed at Keiraleagh House, which is the only backpacker hostel in Wollongong as far as I'm aware (the YHA closed down).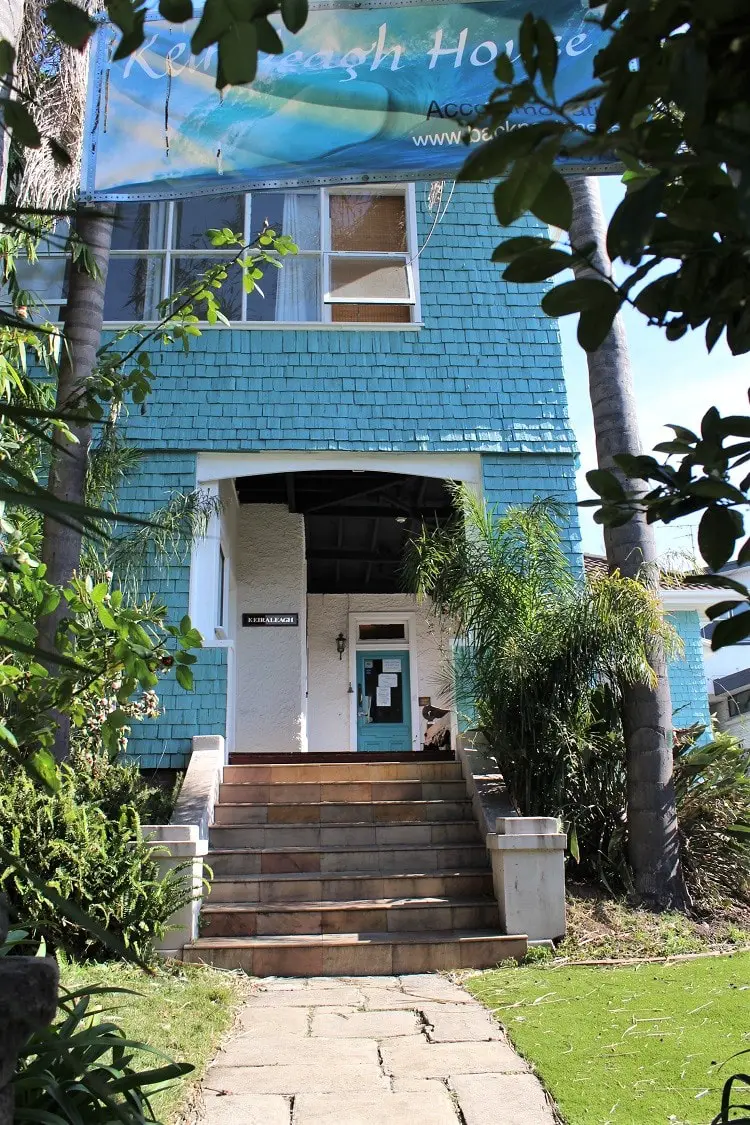 It's a relatively small hostel in a charming old mansion with a bohemian, Balinese style. It does need renovating in parts, but the bathrooms were all quite new and the garden is beautiful.
It's an easy walk to the city and the beach from here, so the location is excellent. Note that you'll need to pay in cash on arrival.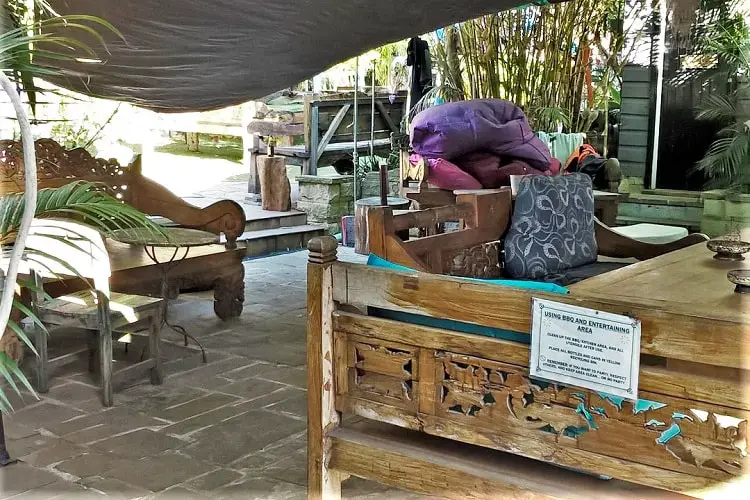 Hotels in Wollongong
To find hotels in Wollongong, you'll find plenty of choice on Booking.com.
---
There are so many things to do in Wollongong; it really is a fantastic city for a short getaway from Sydney. For more ideas, check out the following blog posts:
---
10 Best Weekend Getaways from Sydney
Enjoy exploring New South Wales!
---