This post may contain affiliate links. Please see my disclosure policy for more details.
With beautiful lakes, unspoilt national parks and miles of beautiful coastline, the Central Coast of New South Wales is an ideal Australian holiday destination for those who enjoy nature.
While I'd passed through the Central Coast before, on my Sydney to Brisbane road trip, I didn't have much time to look around, and after over a year of living in Sydney, I thought it was high time I returned to see what Sydney's northern neighbour has to offer.
Choosing the coastal suburb of Umina Beach as my base, just an hour and a half's drive from Sydney, I set off on a three-day adventure to explore the Woy Woy Peninsula and Bouddi National Park at the southern end of the Central Coast. Read on to find out what I discovered to see and do there!
---
Umina Beach: Shops & Cafes
With Woolworths, Coles and Aldi supermarkets and a range of shops and cafes along West St, Umina Beach is a convenient suburb to stay in if you want to explore the Woy Woy Peninsula. The backdrop of hills and palm trees lining the street give it a very different feel from Sydney. It definitely feels like a holiday destination.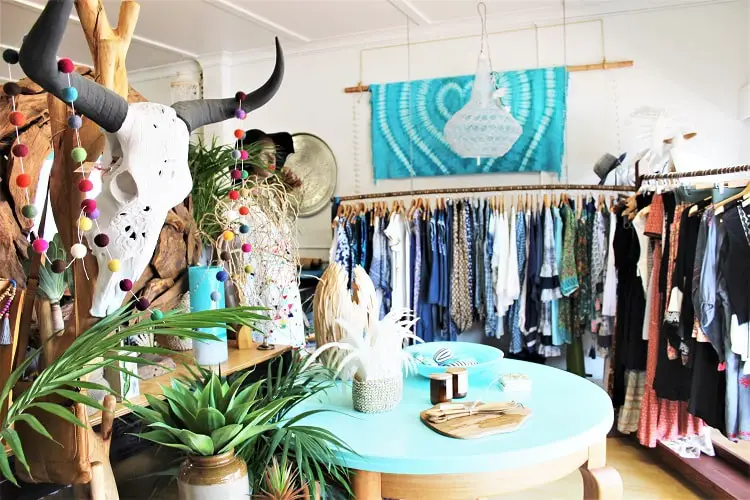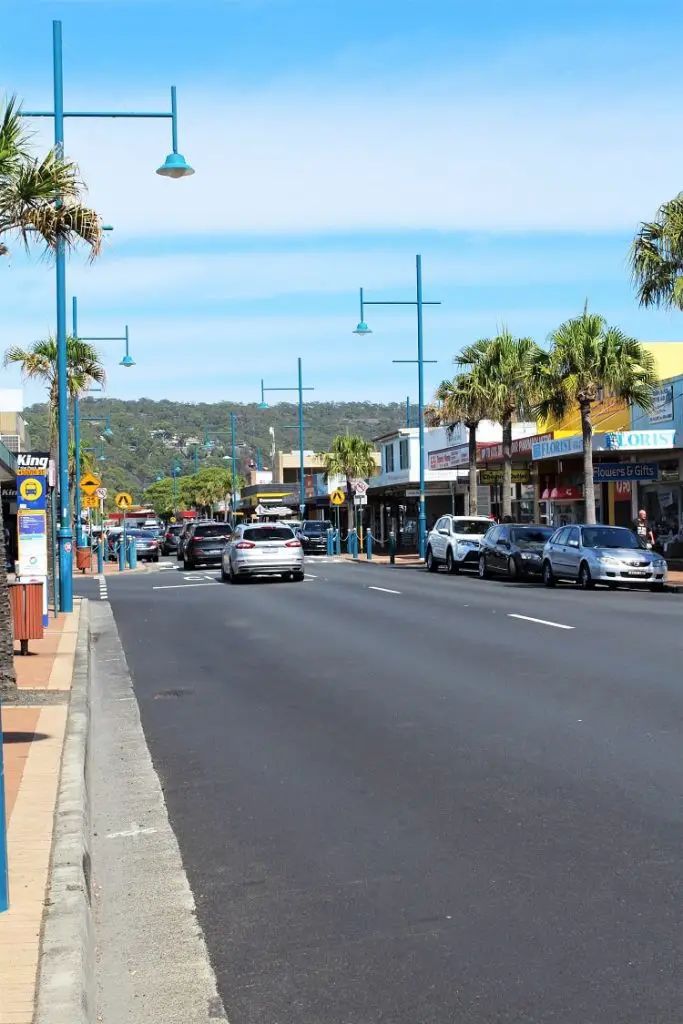 ---
Umina Beach
Just a five-minute walk from the shops is a beautiful long beach with a café, skate park, toilets and recreation area. The views across the water to Barrenjoey Lighthouse in Palm Beach and Lion Island are spectacular too. It was weird to feel so far away from Sydney yet still see its northern tip such a short distance away!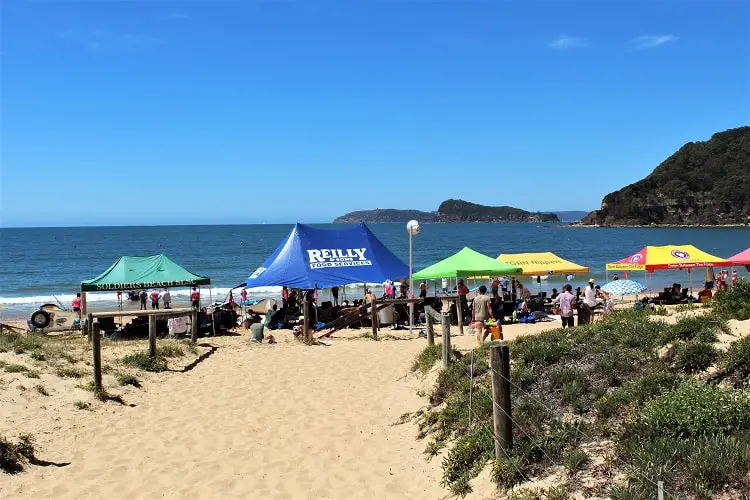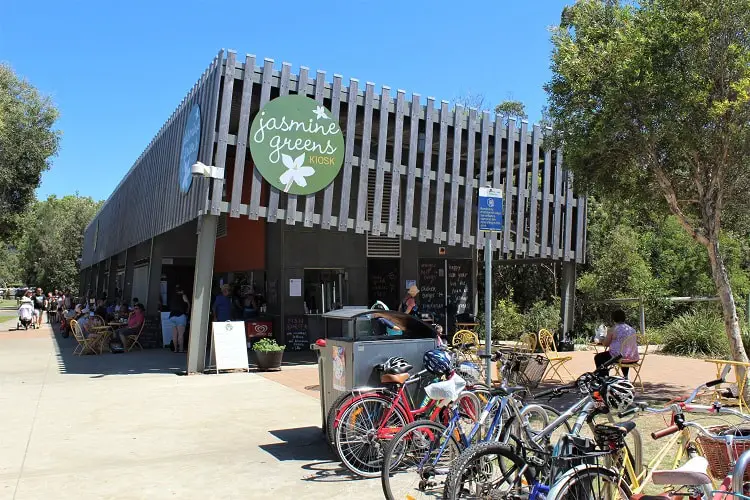 ---
Umina Beach Markets
Held on the third Sunday of every month from 9am until 2pm, the Umina Beach Markets sell a variety of unique clothing, jewellery and arts and crafts. You can find the markets on the Peninsula Recreational Precinct directly behind Umina Beach. If you visit the Central Coast on the right weekend like I did (purely by chance!), I'd highly recommend a dropping by.
As well as clothing, the market prides itself on having a wide range of plant-based food options available.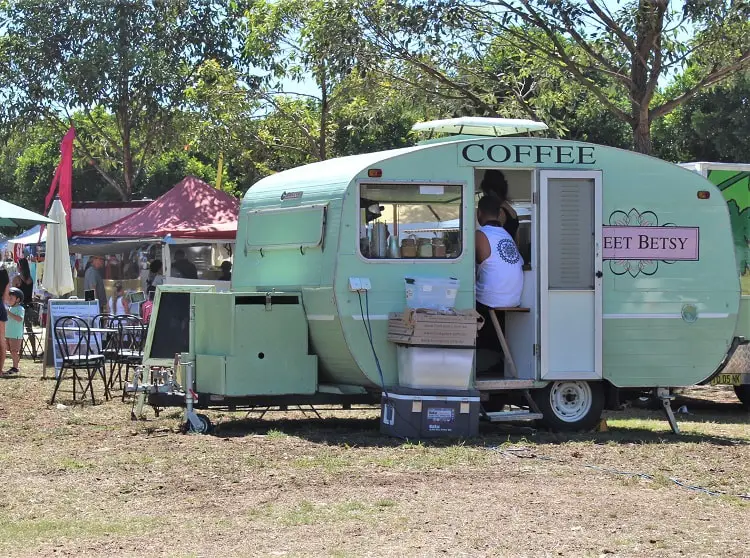 They also have live music to keep you entertained!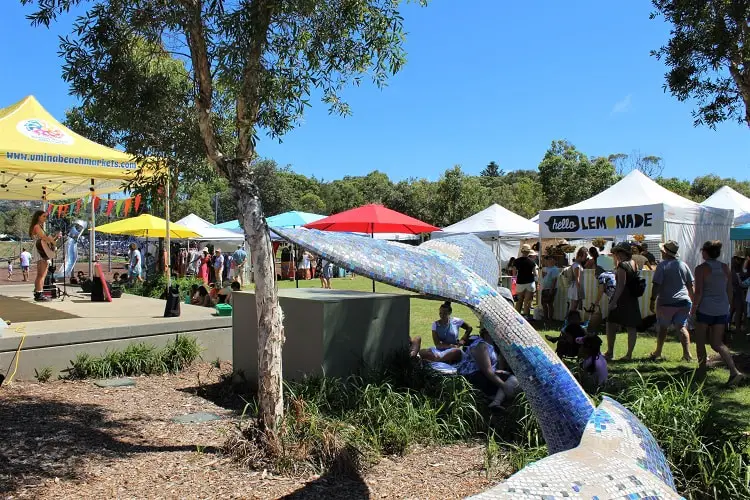 ---
Ettalong Beach
North-east of Umina Beach is Ettalong Beach, which also has a real holiday vibe. With a long, narrow strip of sand, very calm water and a children's playground, it's perfect for families. The view across to Hardy's Bay is beautiful too. This was the first place I stopped at when I arrived at the Central Coast and I was really taken aback by how pretty it was.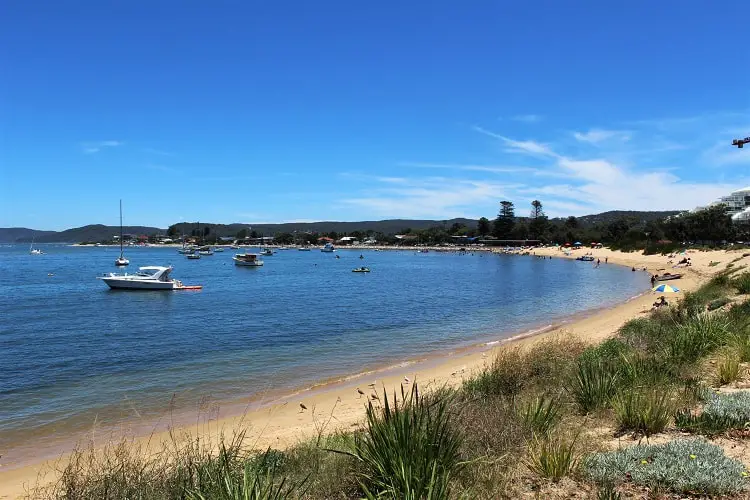 Ettalong Beach also has a lovely foreshore with picnic tables, barbecues, toilets and beachfront Box on the Water restaurant, bar and kiosk.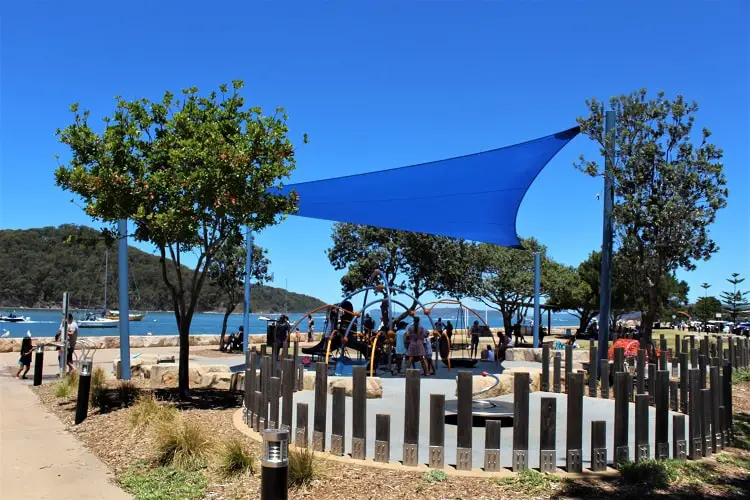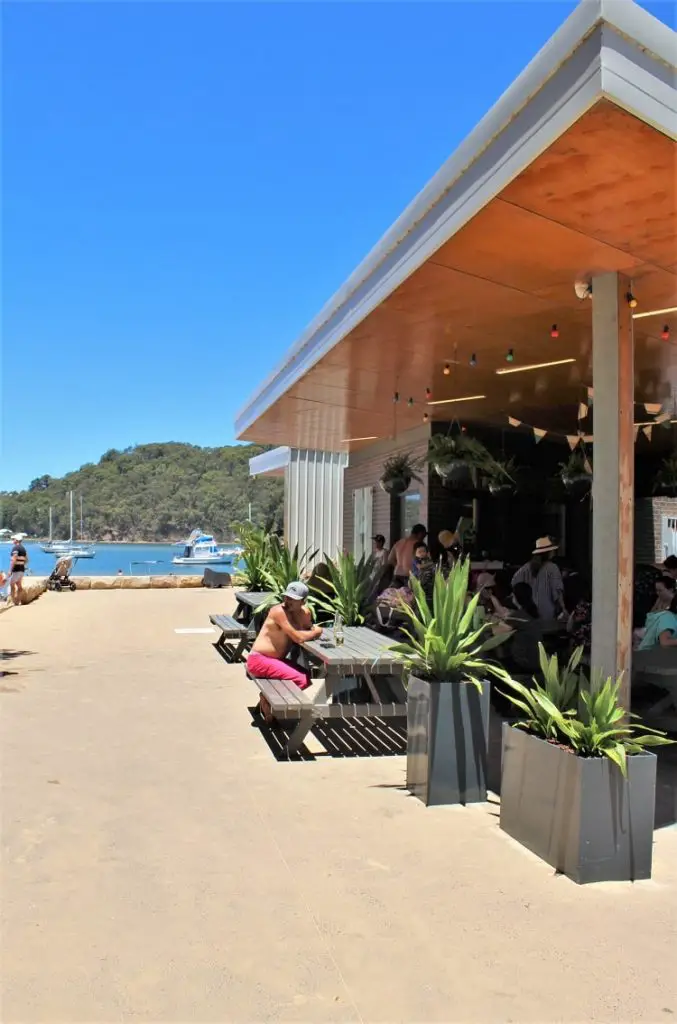 The beach is only a few minutes' walk from the main street, Ocean View Road, where you'll find shops, cafes and an IGA supermarket. It's a slightly smaller area than at Umina Beach, but still has all you'll need if you stay there.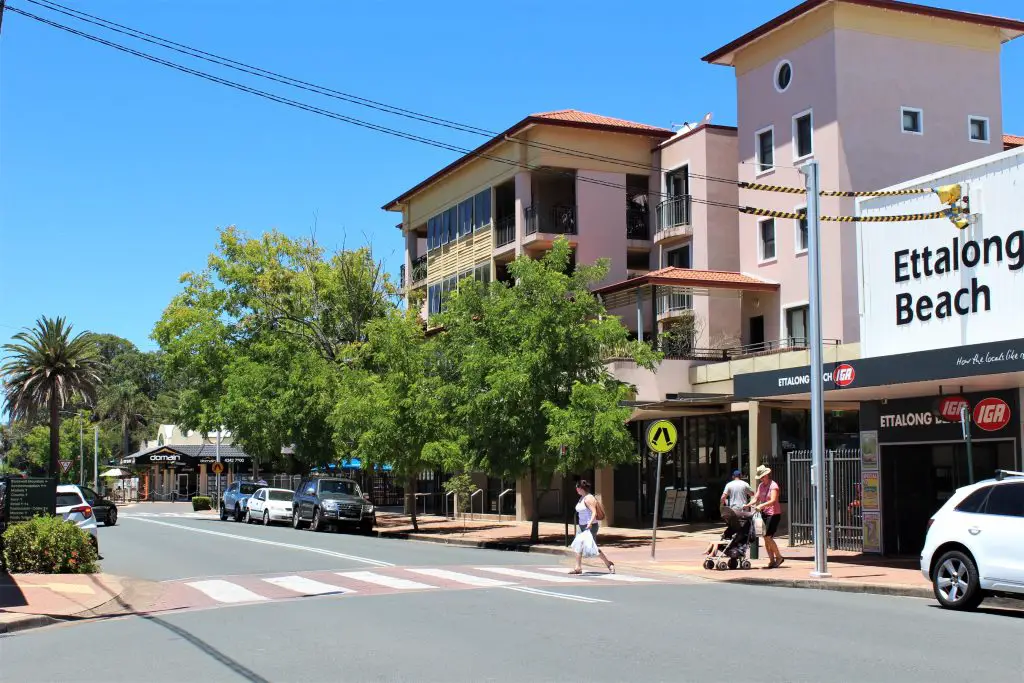 ---
Ettalong Markets & Cinema Paradiso
If you visit Ettalong Beach on the weekend, be sure to check out the lovely Ettalong Markets on the corner of Ocean View Road and Schnapper Road. These indoor markets are open from 9am until 4pm on Saturdays, Sundays and Monday public holidays, and house a variety of quirky boutiques, cafes and stores.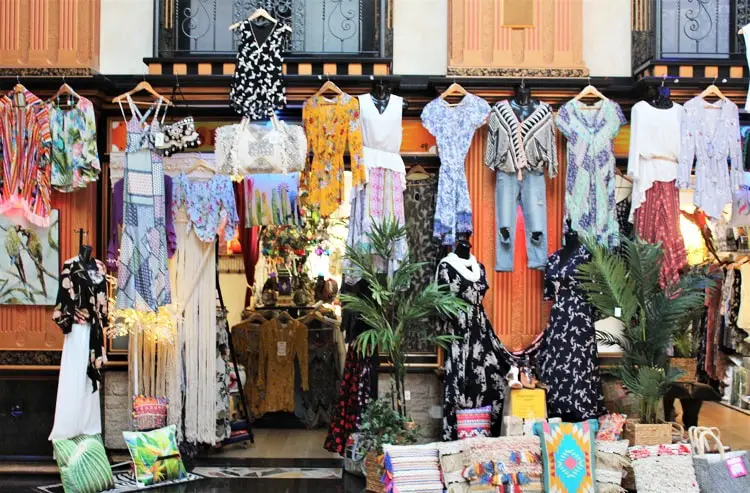 Cinema Paradiso is also inside the same complex if you fancy watching a film, and even has a screen outdoors.
---
Pearl Beach
On the opposite side of Umina Beach is the much quieter Pearl Beach, my personal favourite. Less developed than Umina Beach and Ettalong, Pearl Beach has more of a natural, rugged beauty, with houses nestled into the surrounding green hills and plenty of space to stretch out on. There's even shade from the overhanging trees, particularly in the afternoon.
The drive from Umina Beach is beautiful too, winding up over the hill through the trees. If you have time, pull over at the sign for Ettalong Lookout (just after the hairpin bend) and walk to the viewpoint.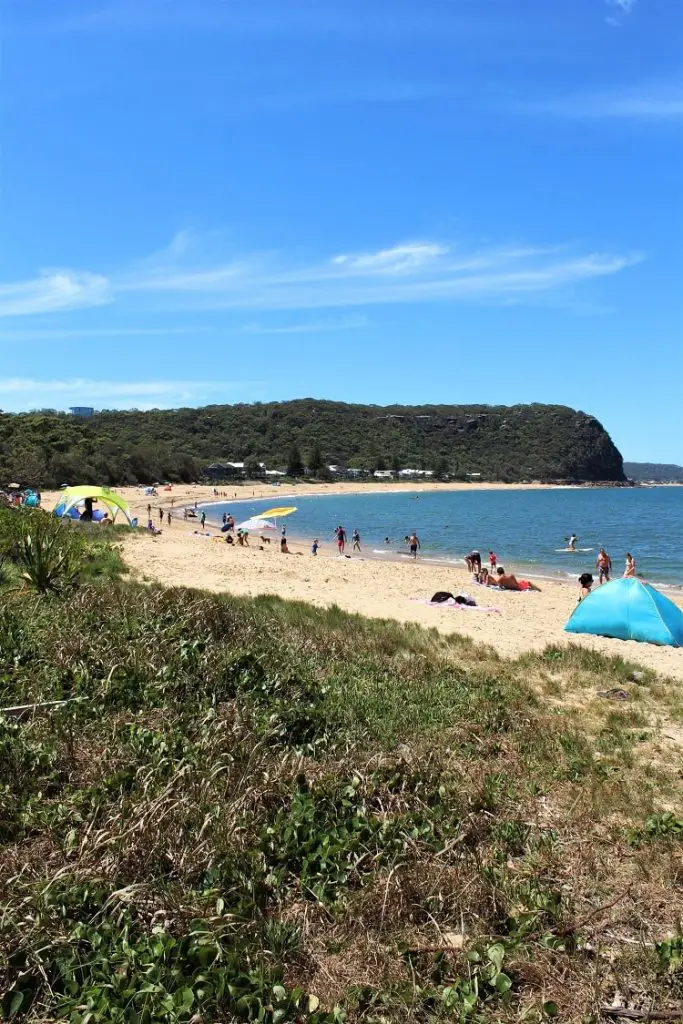 If you fancy a dip, there's a rock pool at the southern end of the beach. The sea itself is much deeper than at Ettalong and has much calmer waves than Umina, so it's the perfect beach to swim at.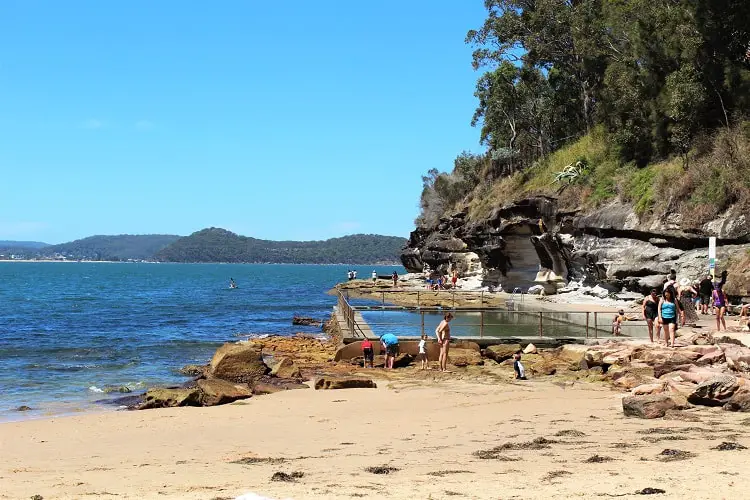 While it's a very quiet area, you've still got toilets, barbecues, Pearl Beach Café & General Store and Pearls on the Beach restaurant close by.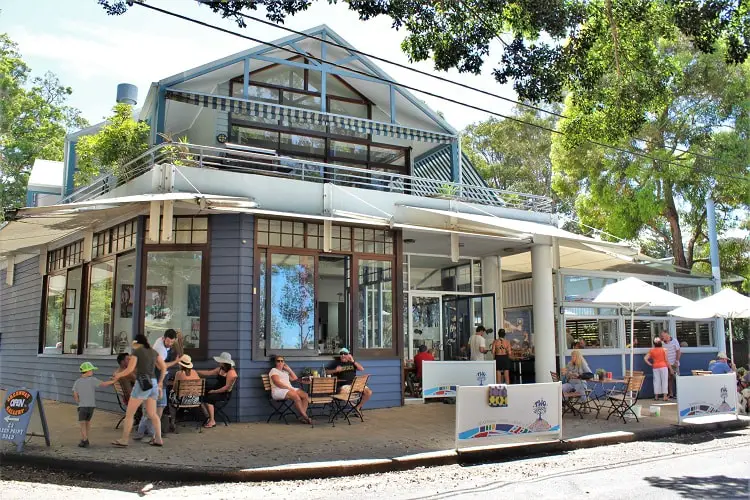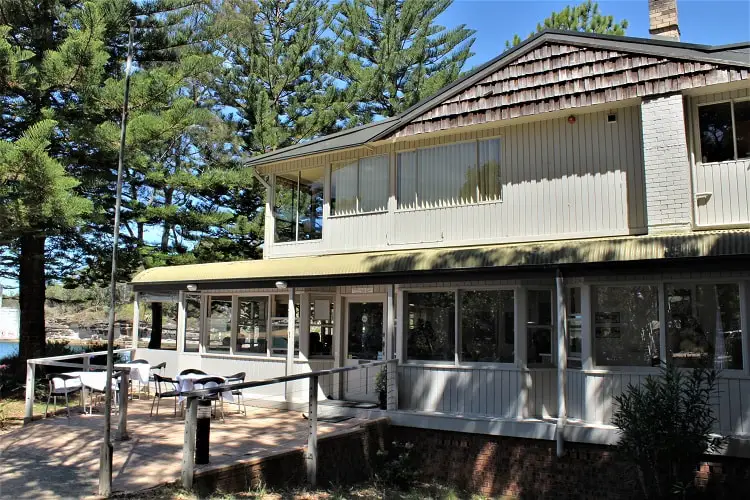 Head up towards the end of Crystal Avenue and you'll find Crommelin Arboretum, a beautiful location for a stroll or a picnic.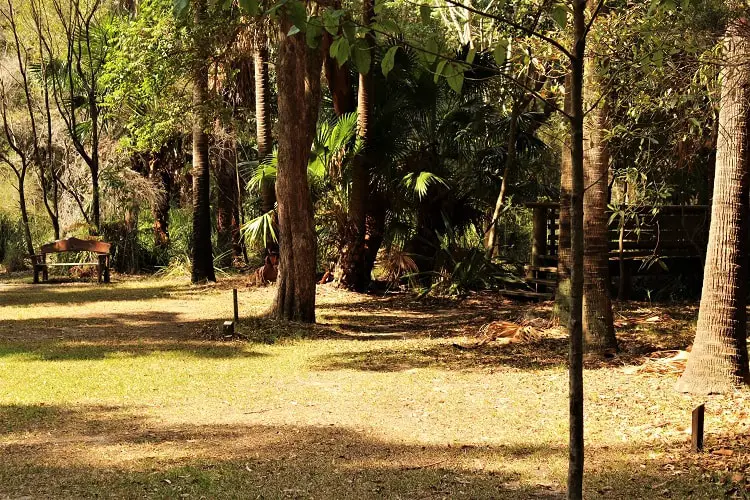 ---
Patonga Beach
Less than ten minutes from Pearl Beach is the even quieter Patonga Beach. Consisting of only a few streets, the suburb is very small, but with the lovely Patonga Beach Hotel overlooking the beach, it's a great place to come to eat. I had a lovely dinner there after an afternoon at Pearl Beach!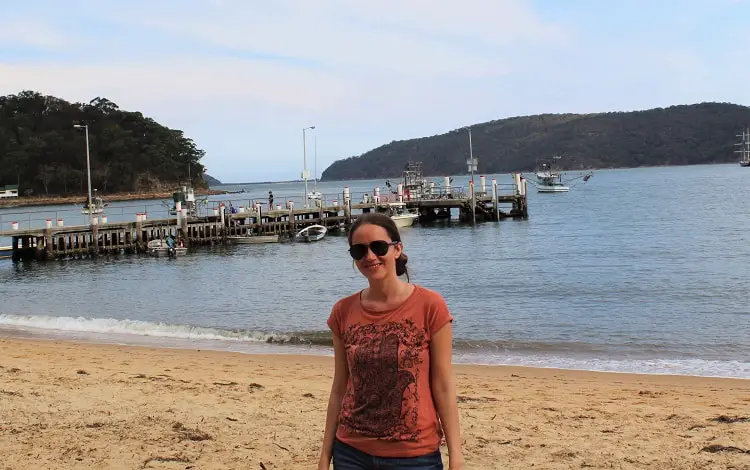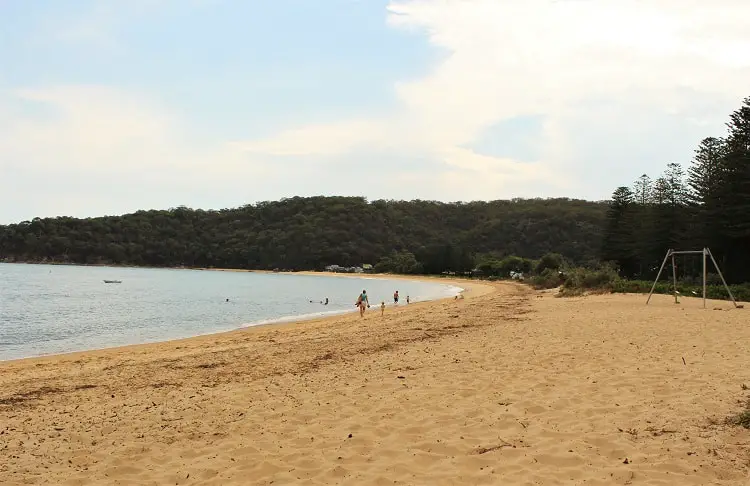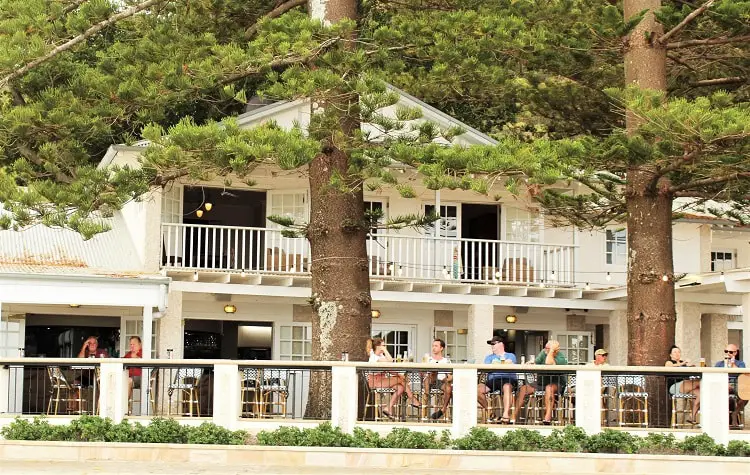 ---
Bouddi Coastal Walk: Putty Beach to Maitland Bay
If hiking is your thing, make your way to Bouddi National Park and head to the steps at the eastern end of Putty Beach, where you'll find the start of the Bouddi Coastal Walk. The full walk to MacMasters Beach is 8km each way, but if you want a shorter walk you can go as far as Maitland Bay and back which is only 3km each way.
Passing stunning rock formations, including a tessellated pavement, beautiful beaches and lush forest, this is a beautiful coastal hike with the added bonus of a swim at the end to cool off!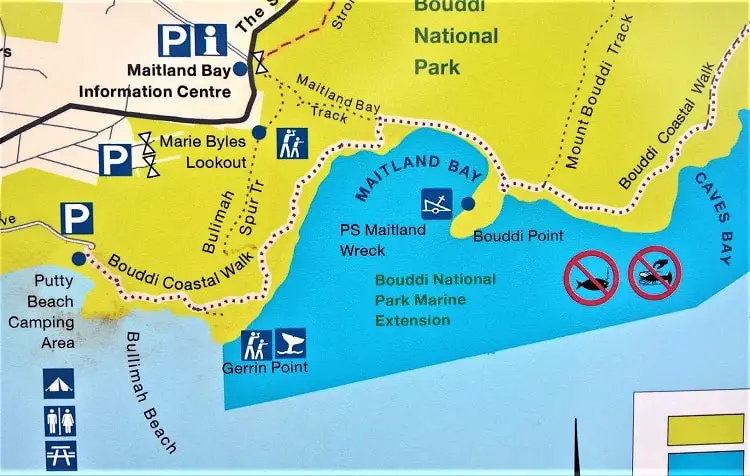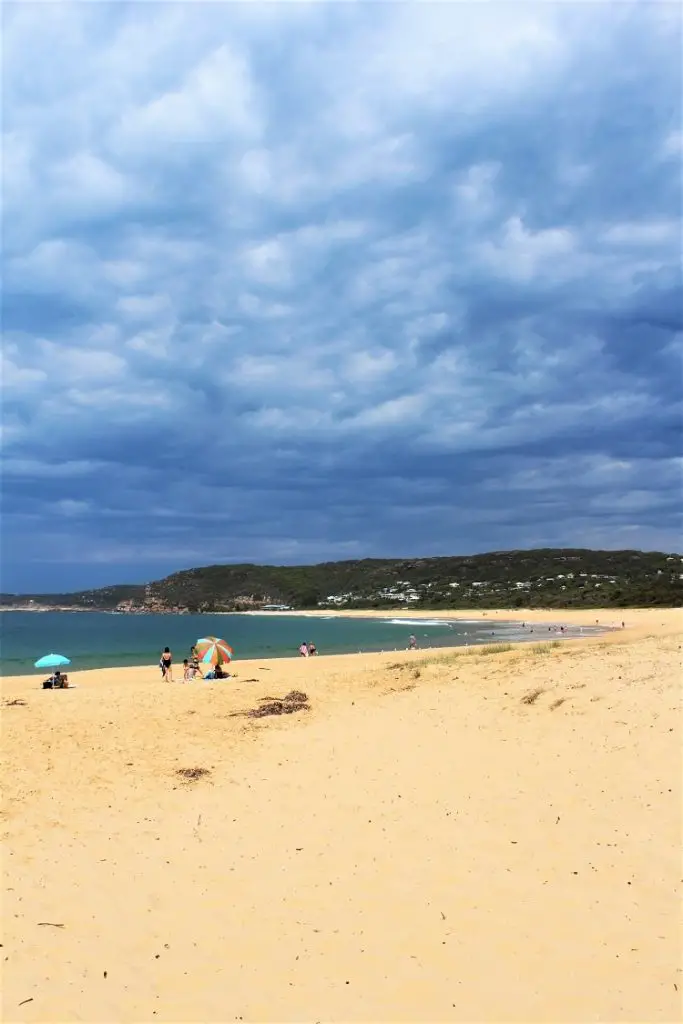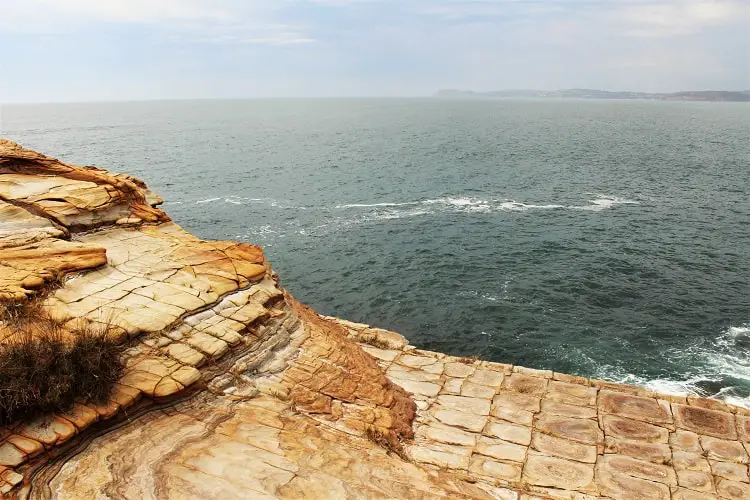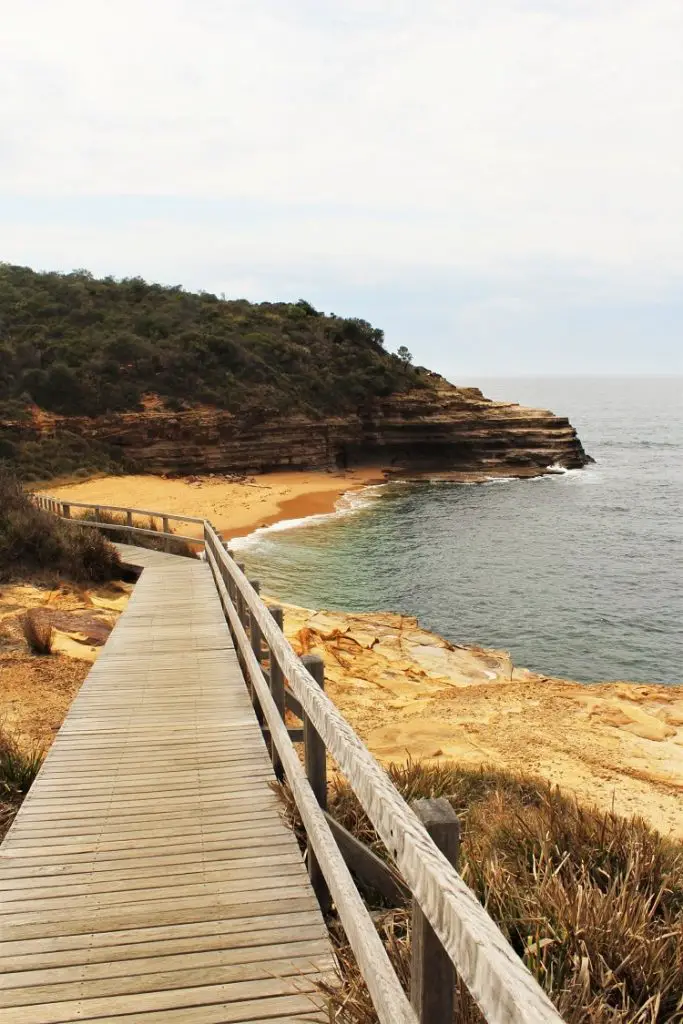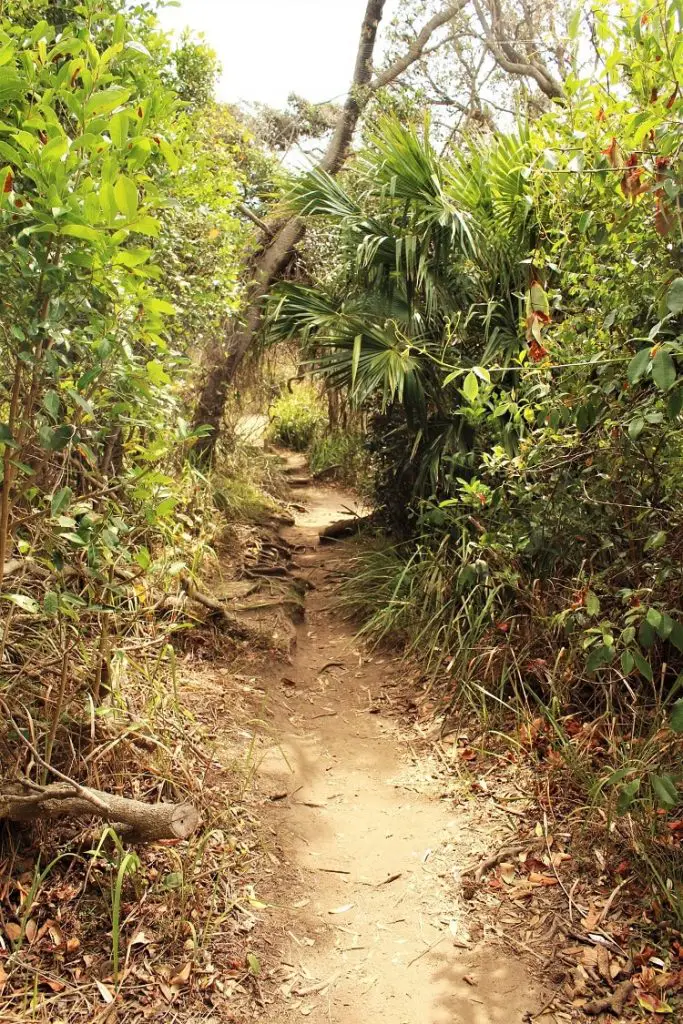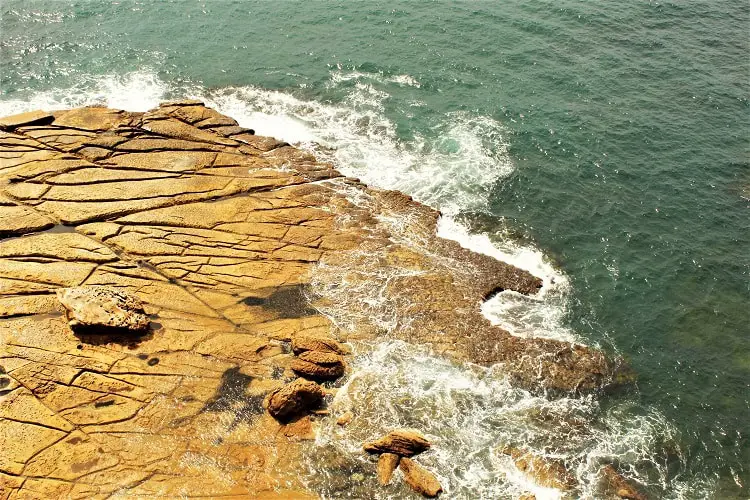 ---
Hardys Bay
If you're visiting Bouddi National Park and fancy a coffee or a bite to eat, Hardys Bistro is the perfect place to stop by, overlooking the water at peaceful Hardys Bay.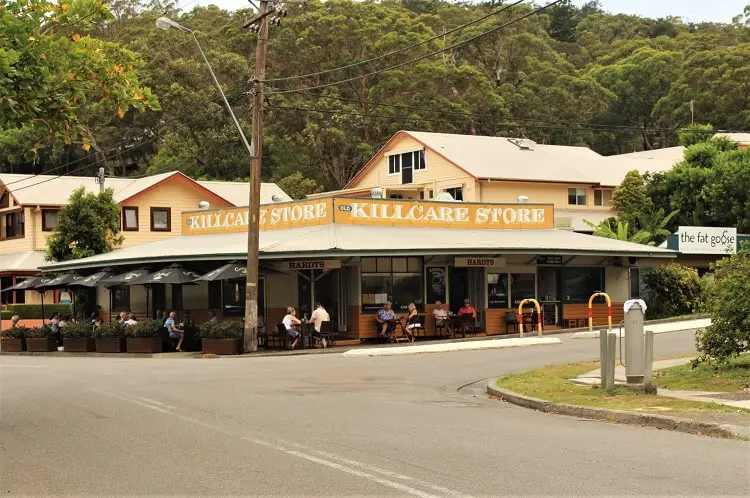 ---
Camping in Bouddi National Park
If you're looking for a camping spot on the Central Coast, there are three campgrounds in Bouddi National Park. Putty Beach is the largest, with toilets, showers, drinking water and barbecues, and you can park right by your tent, as you can see below. Click here to book.
There are also campgrounds at Little Beach and Tallow Beach, but you will need to walk a bit further from the carparks.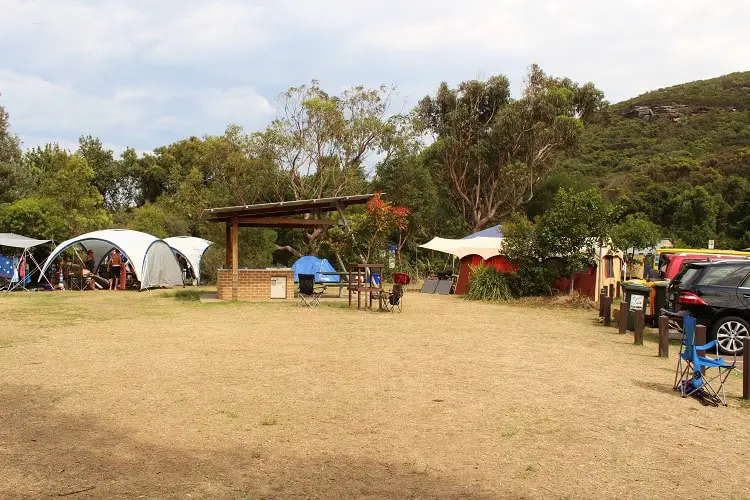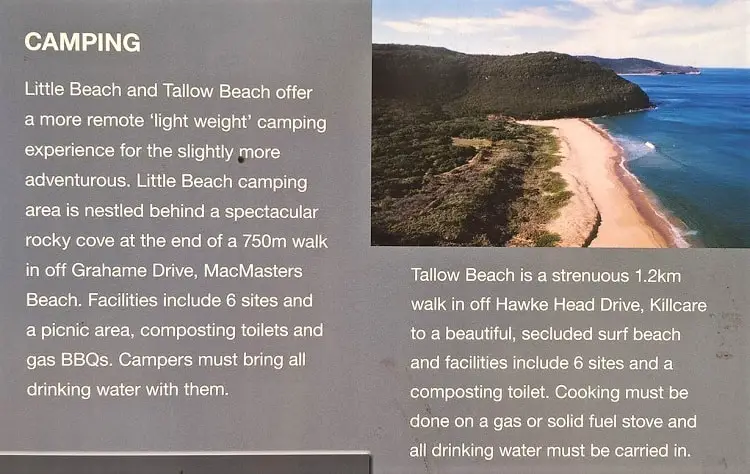 ---
The Central Coast is a fantastic holiday destination, and somewhere I'll be sure to visit again. To read about the more northern section around The Entrance, check out this post:
How to Spend a Weekend at The Entrance
For more great ideas for trips from Sydney, find out my top recommendations in these blog posts:
---
10 Best Weekend Getaways from Sydney
Enjoy your break!
Written by Lisa Bull
Lisa Bull, founder of Dreaming of Down Under, has been living in Australia as a British expat since 2015. After travelling to every state and territory in Australia and living in Perth, Brisbane and Sydney, Lisa knows from first-hand experience the best destinations to visit in Australia and the best budget travel tips. Her guides on this blog have been read by over 700k readers and helped thousands of people achieve their dream of living in or travelling Australia.