This post may contain affiliate links. Please see my disclosure policy for more details.
If you're thinking of moving to Australia and trying to decide whether Sydney or Brisbane is better to live in, this city comparison by a British expat will help you out.
I've lived in Sydney since 2016 and absolutely love it. I also spent a year living in Brisbane on a study abroad programme and thought it was a fantastic city with lots to offer.
I've compiled all my knowledge and observations into this comparison of living in Sydney vs Brisbane, along with some stats on weather, property and cost of living.
So, whether you're moving to Australia or just thinking of relocating to Brisbane from Sydney or vice versa, keep reading this blog post to learn more! Alternatively, check out my YouTube video below.
---
1. Where are Brisbane and Sydney in Australia?
Brisbane and Sydney lie 916 km apart. Driving from Sydney to Brisbane directly would take 11.5 hours.
Both Sydney and Brisbane are situated on the east coast of Australia, which is much more developed and populated than the west coast.
Brisbane is north of Sydney, in southeast Queensland. The city is well located in terms of reaching many tropical holiday destinations that have lovely mild winters.
Sydney sits down the southern end of the east coast of Australia, in New South Wales. It's closer to Melbourne and Adelaide than Brisbane is, but it's a quick flight up to Queensland.
---
2. Size of Brisbane Compared to Sydney
Sydney is the largest and most-populated city in Australia, with around 5.5 million inhabitants. Conversely, Brisbane is Australia's third-largest city, with around 2.5 million inhabitants.
I think Sydney definitely feels like a much bigger, more sprawling city than Brisbane, with a lot of variation in terms of landscape and a big, busy city centre.
It does take a long time to get around Sydney, particularly if you don't live near a trainline or you need to visit somewhere on the other side of the Harbour Bridge.
For a more in-depth overview of each city, check out my blog posts on Sydney lifestyle and Brisbane lifestyle.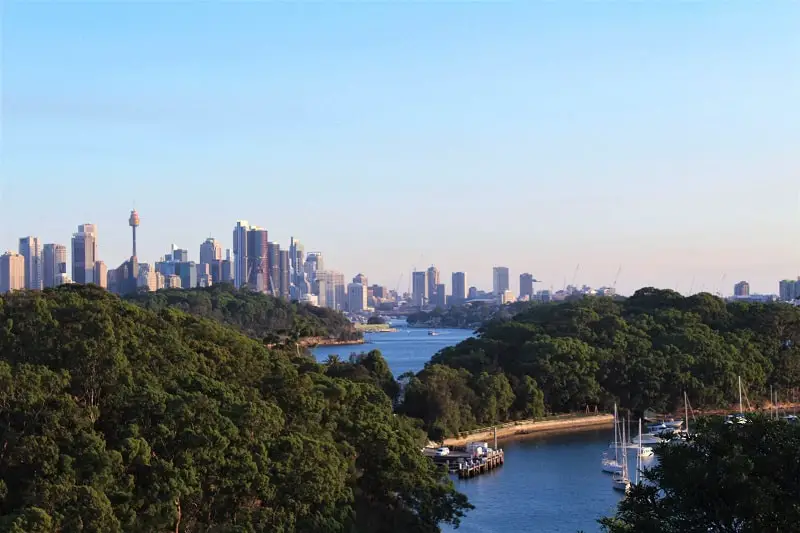 Having said that, I actually found Brisbane the least enjoyable to drive around of all the Australian cities I passed through on my road trips.
While Brisbane is quite compact, I found the inner city roads to be very clogged up with traffic and hard to navigate.
A friend of mine, who I studied with in Brisbane years ago, made the same comment after he revisited a few years ago. He thought that Brisbane had grown significantly, but the infrastructure hadn't really kept up.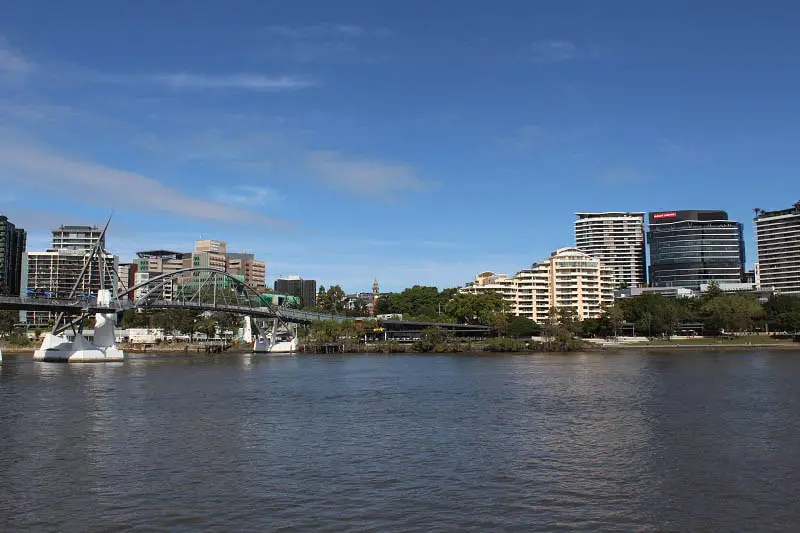 ---
3. Weather in Sydney Compared to Brisbane
Brisbane and Sydney are both on the east coast of Australia, but lie a good ten-hour drive apart. This means that their climates are quite different.
Brisbane is further north than Sydney, therefore closer to the equator and generally hotter.
The average maximum temperature in Sydney in January (mid-summer) is 26.0 degrees, compared to 29.1 degrees in Brisbane. Both cities drop by about eight degrees overnight in summertime.
While Brisbane is warmer than Sydney overall, during the summer months the city gets heavier rainfall, and a few less days of sunshine. Think hot, tropical downpours and electric storms! Sydney does get a little more rain in summer than winter too though.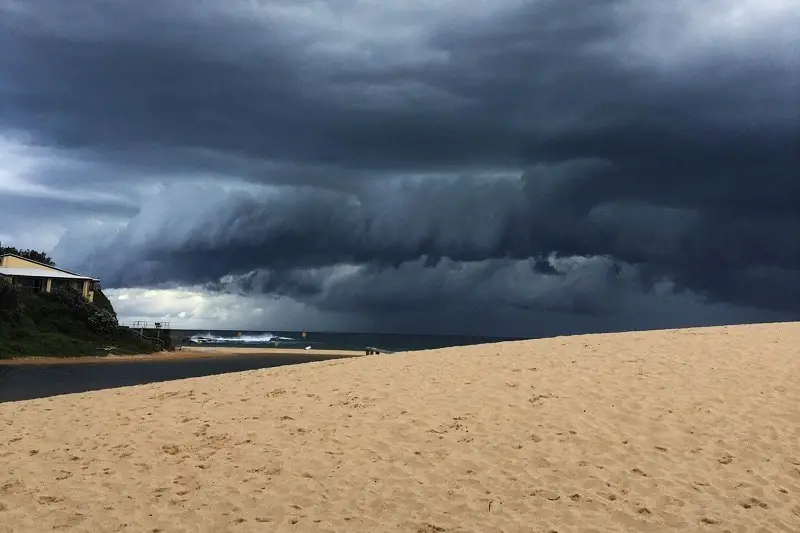 Both cities have humid summers, particularly compared to drier places like Perth. The heavy rainfall in Sydney and Brisbane does mean that they have quite lush, green surroundings though, which I think is beautiful!
In the winter, Brisbane has a mild average maximum of 20.4 degrees in July, compared to a chillier 16.4 degrees in Sydney.
Both cities enjoy more clear days during the winter months than in summertime, but Brisbane has slightly more than Sydney.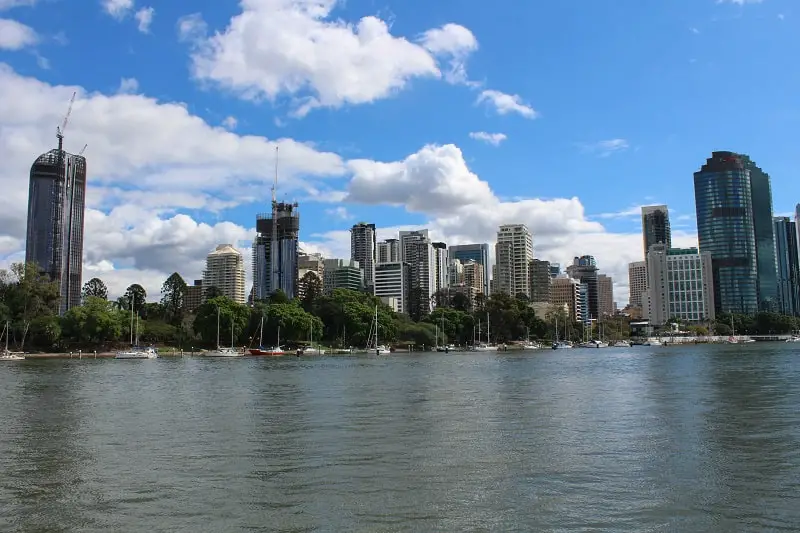 In summary, if you want year-round summer and can handle high temperatures and some heavy rain, you'll enjoy Brisbane. If you want a more distinct, cooler winter with cosy nights, fresher air and less extreme summer temperatures, you'll probably prefer Sydney.
---
4. Sydney Beaches vs Brisbane's Lack of Beaches
If it's beaches you're after, Sydney is the place to be. Sydney has a very long, craggy, meandering coastline absolutely packed with over 100 beautiful beaches. It even has beaches along the harbour and tucked inside bays.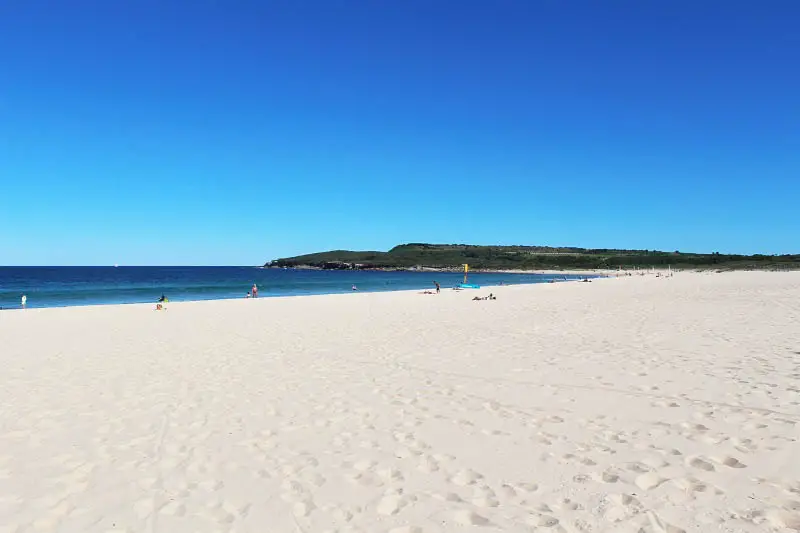 Brisbane, on the other hand, is located on Moreton Bay and has mostly mudflats along its coastline. Brisbane does have beaches further out from the city, such as Redcliffe, and a manmade beach and lagoon at South Bank. But in general, the river is the main attraction in Brisbane.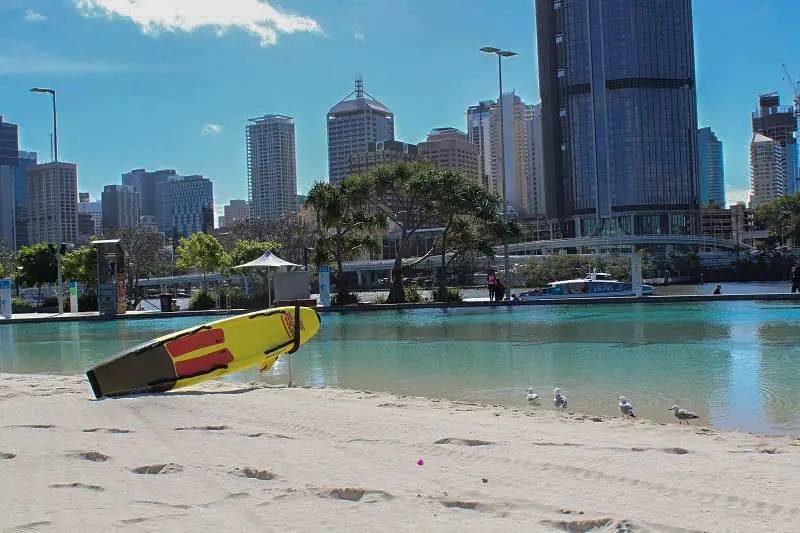 However, you can easily reach the Gold Coast or Sunshine Coast from Brisbane within an hour, both of which have stunning beaches. Brisbane also has a few lovely islands with beaches not far from the city, such as Moreton Island and North Stradbroke Island.
Since Sydney is so large and busy, if you end up living in the west, in may actually take longer to reach the beach than it would take to get to the Gold Coast from Brisbane!
So, you really need to weigh up whether you want to live in a beach community or live somewhere more suburban and travel to the beach on weekends.
---
5. Daylight Saving in Queensland and NSW
This is something most people wouldn't think about, but Queensland does not have daylight saving! This means that in the height of summer, the sun sets about 6:45pm in Brisbane. If you're moving from the UK, this will come as a bit of a shock!
Sydney, on the other hand, doesn't have sunset until about 8:10pm in the summer, so you get a lot more opportunity to enjoy the warm evenings.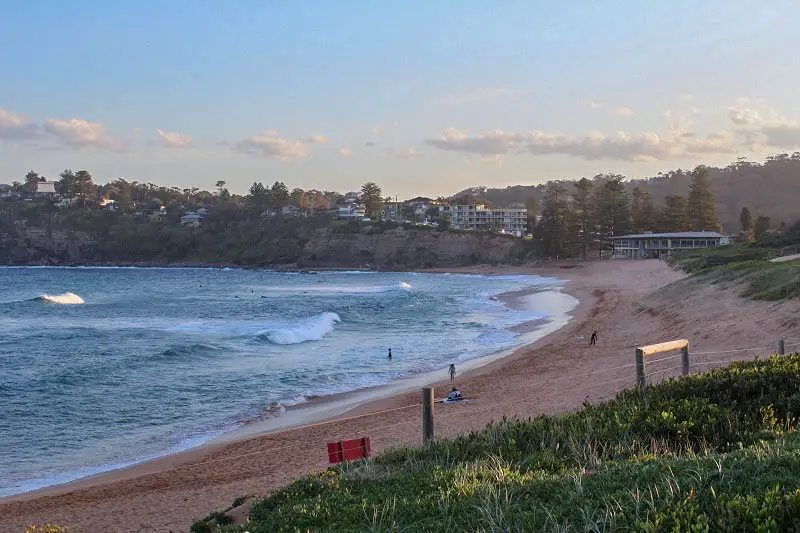 ---
6. Property and Rent Prices in Brisbane vs Sydney
The vast difference in property prices between Brisbane and Sydney will likely be the deciding factor for those of you moving to Australia permanently and wanting to buy a home.
The higher property and rent prices in Sydney make the cost of living in Brisbane quite a lot cheaper.
Brisbane property is, on average, about half the price of Sydney to buy. Obviously, prices vary dramatically across each city, and you will pay more for water views or trendier suburbs. There's also a big difference between the price of houses and flats/units.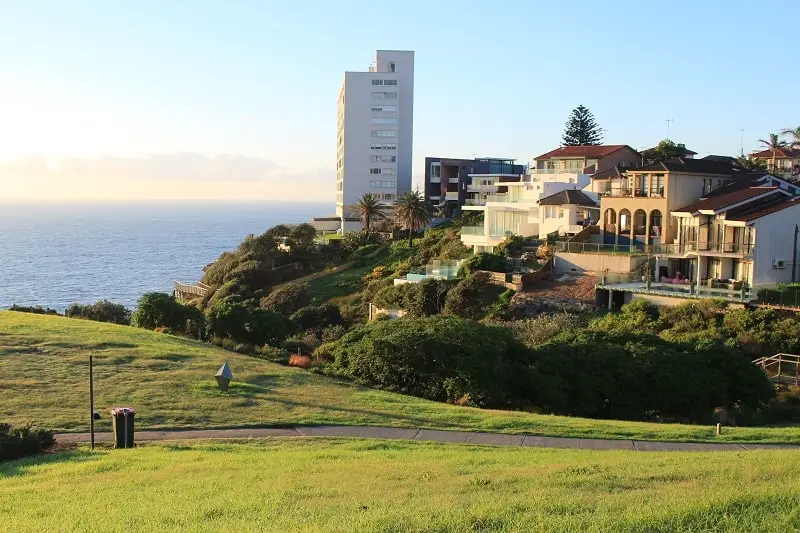 According to this CoreLogic property report from 1 July 2023, the median house value in Sydney was $1,324,396 in June 2023, compared to $806,781 in Brisbane. That's 64% higher in Sydney!
The median value of a unit (flat) in June 2023 was $808,407 in Sydney and $512,262 in Brisbane. This makes Sydney units 58% more expensive, on average, than units in Brisbane.
The cost of renting in Brisbane vs Sydney doesn't vary quite as much as the cost of buying property.
The average weekly rent for a house in Sydney across the December 2021 quarter was $600 in Sydney and $480 in Brisbane. The average weekly rent for a unit or apartment in that period was $490 in Sydney and $420 in Brisbane.
---
7. Pace and Vibe of the Cities
Brisbane is known as being a slower-paced city than Sydney, and is often described as being like a big country town. While it used to have a bit of a reputation for being behind the times, I think Brisbane has become noticeably more cosmopolitan since I was a student there.
Brisbane has lots more big apartment blocks and nice cafes now, but still has a lovely family feel and relaxed vibe. Places like South Bank, with its restaurants, lagoon and events, would be a great, fun place to take children.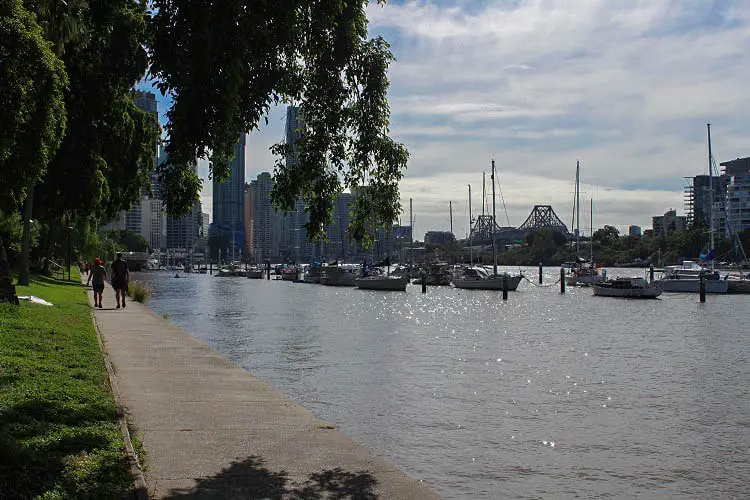 Conversely, Sydney is a big, exciting city with absolutely heaps to see and do and lots of iconic landmarks. The harbour is beautiful, there's a diverse range of suburbs and scenery, and there's always a buzz about the city.
If you prefer the quieter life, Sydney also has more chilled and low density areas with beautiful beaches and forests, mainly north of the river. Read my guide on where to live in Sydney to learn more.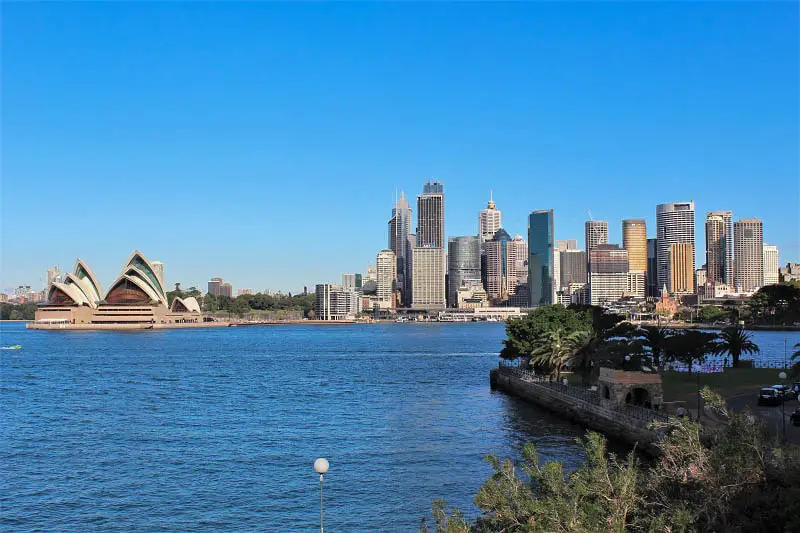 Whether you're looking for a fast- or slow-paced life in Australia, you can probably set this up in either city.
If you work a corporate job, live in the city and go out all the time, your life will feel fast paced. I live in bustling Sydney, but work for myself, live in a low-density beach area with great scenery and rarely feel like I'm in a rat race.
Also, remember that fast paced in Australia is very different to somewhere like the UK. I've met a number of British people who have corporate jobs in Sydney and feel it is frustratingly laid back, to the point that being there almost means sacrificing their careers.
---
8. Is Brisbane or Sydney Friendlier?
On a similar note to the last point, Brisbane is known for its friendliness as well as its relaxed vibe. But again, this is on an Australian scale.
Even though Sydney is the biggest, and you would assume, unfriendliest city in Australia, it is still very normal and expected there to say hello to strangers and stop for a chat. People speak to you at the bus stop, at the dog park, and sometimes even wave from their front lawns as you walk by.
I come from a medium-sized town in the Midlands in England and feel like Sydney is an infinitely more friendly place.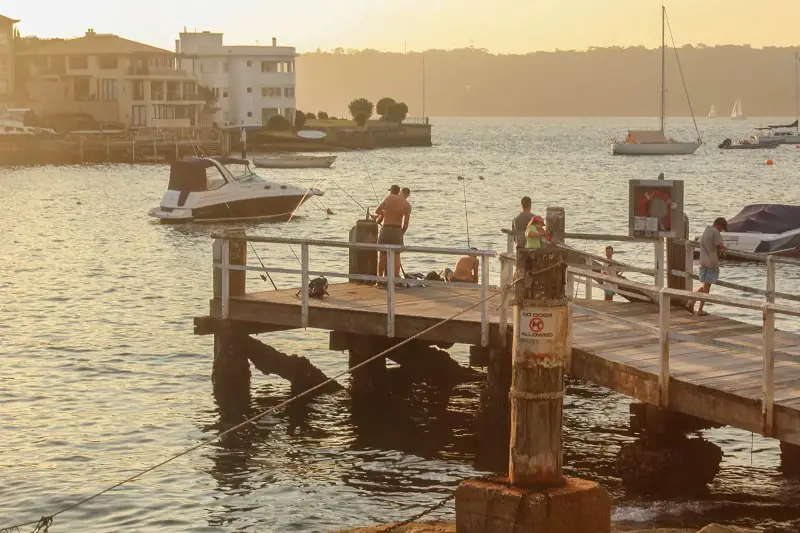 Comparing Sydney to London, where people barely look you in the eye, it is vastly different. One of my friends once got food poisoning in London and ended up vomiting on her hands and knees in Kings Cross station, and absolutely no one stopped to help! That would never happen in Sydney.
Obviously there are much more friendly places than London in the UK, particularly more rural areas, but I don't think you could call anywhere in Australia unfriendly.
---
9. Nature and Beauty of Sydney Compared to Brisbane
Brisbane has an impressive skyline and some lovely green areas, such as botanic gardens, South Bank and Mount Coot-tha. It also has lots of surrounding beauty just outside of the city, such as national parks, hinterland and islands.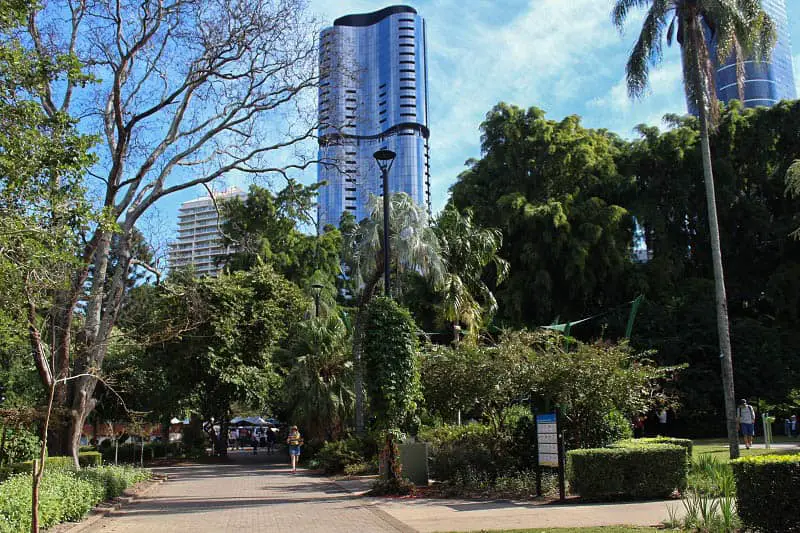 Sydney also has great botanic gardens and parks, but contains a huge amount of natural beauty within the city as well. There are multiple national parks and forests, areas of bushland and rainforest, and, of course, a vast number of beaches, all within metropolitan Sydney.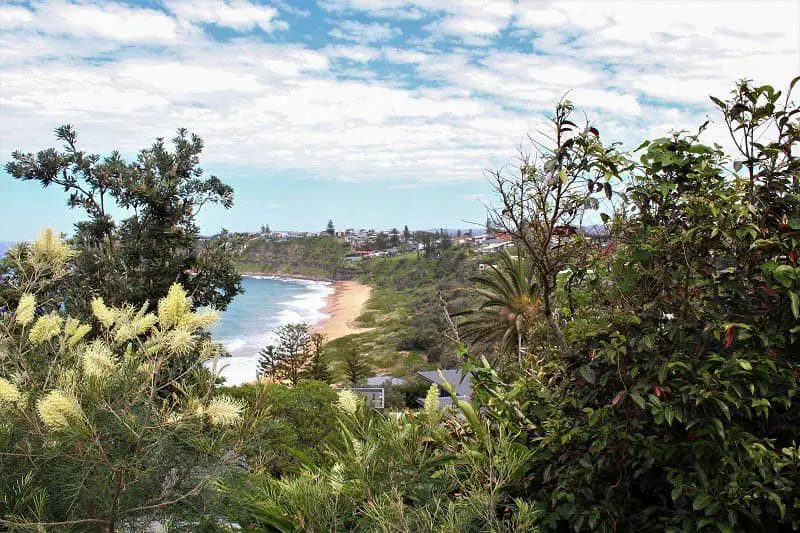 The greenery and nature in Sydney has been the thing that surprised and impressed me the most since moving here.
I think that in Sydney, you've got more opportunity to live in a stunning forest or beach area than in Brisbane, and see that kind of beauty on a daily basis. In Brisbane, you are more likely to live in a suburban area and travel to lovely places on the weekends. (Correct me if I'm wrong!)
Of course, much of Sydney is urban too, and your budget and work location will affect what sort of area you can live in. In either city, you'll need to do your research and be prepared to look around on arrival and relocate if you find a suburb that suits you better.
---
10. Surrounding Holiday Destinations Near Sydney and Brisbane
In terms of nearby holiday destinations in Queensland and New South Wales, you will be spoilt for choice in both Sydney and Brisbane.
Holiday towns stretch along much of the east coast of Australia, and the coastal scenery is absolutely stunning.
Inland, both cities have mountain ranges, national parks and quaint country towns. To learn more, check out my Brisbane to Sydney road trip blog post.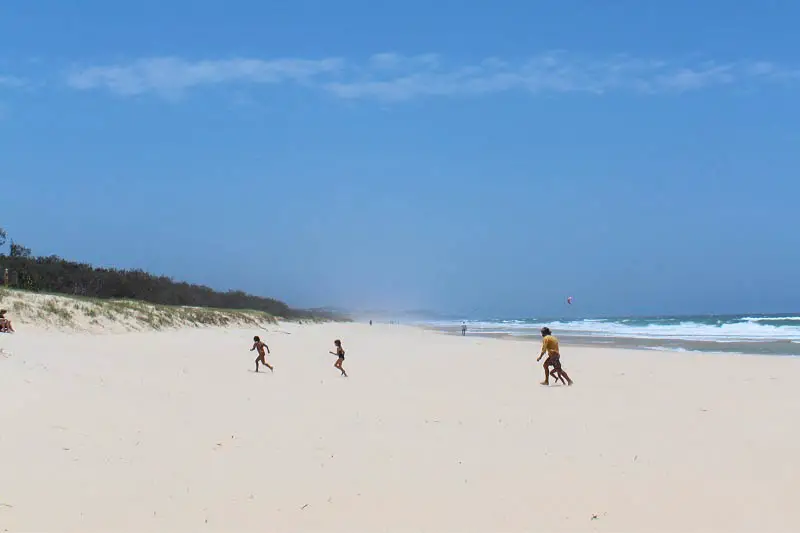 Because of the milder temperatures, Queensland is certainly the more tropical state and the towns have a bit more of a typical holiday feel than in New South Wales.
I think Noosa in the Sunshine Coast is fantastic! You could easily drive north of Brisbane in the winter and enjoy a warm beach holiday.
While New South Wales is colder, it still has plenty of stunning scenery, such as the beaches at the Central Coast or in Jervis Bay.
The sunny winter weather in NSW is perfect for hiking, and if you want a warmer holiday at that time of year, it's only an hour by plane up to Queensland!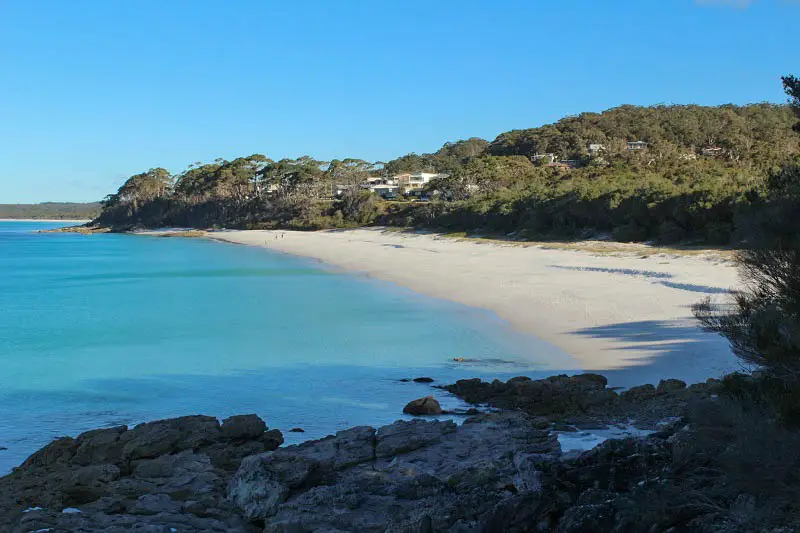 ---
That's it for my city comparison! I hope it's helped those of you trying to decide if it's better to live in Brisbane or Sydney. I absolutely love living in Sydney, but I also had a fantastic time in Brisbane as a student.
Thanks for reading! Don't forget to hit the share buttons below if you found this article useful!
Written by Lisa Bull
Lisa Bull, founder of Dreaming of Down Under, has been living in Australia as a British expat since 2015. After travelling to every state and territory in Australia and living in Perth, Brisbane and Sydney, Lisa knows from first-hand experience the best destinations to visit in Australia and the best budget travel tips. Her guides on this blog have been read by over 700k readers and helped thousands of people achieve their dream of living in or travelling Australia.