1. Guides for House Sitters
If you're interested in learning the basics about house sitting, including what it involves, how to get started and the pros and cons, my guides below have got you covered.
 2. Join a Top House-Sitting Website
If you're keen to start living rent free or want free travel accommodation as soon as possible, the two best house-sitting websites that I recommend joining are Aussie House Sitters (Australia only) and Trusted Housesitters (wordwide sitting).
These sites are great for travellers or digital nomads, as you can specify a wide range of areas that you're interested in staying in.
Please note that if you join through my links, I may receive a small commission, at no extra cost to you. You can read a bit more about these sites below.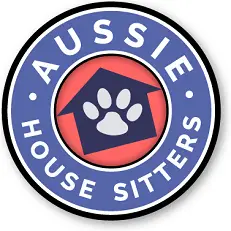 For house sits within Australia only, I'd highly recommend joining Aussie House Sitters, one of the largest sites in the country. I began with them and got my first job almost immediately, plus plenty more during my Australian road trips. There's no insurance included, but the membership is reasonably priced.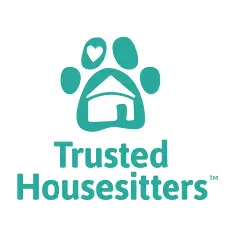 For worldwide house sitting, I'd recommend joining Trusted Housesitters. They have three tiers of membership, which can include sit cancellation insurance as well as accident and third party liability insurance, in case a pet causes damage or injury to another person or property due to your negligence.
3. Paid House Sitting Jobs
If you're thinking of house sitting in your local area, rather than for travel purposes, I'd thoroughly recommend charging for your services. This is standard in Australia and expected by most home owners.
There are plenty of websites you can join to find paid pet-sitting jobs in Australia. You set your own rates, but the sites handle the money between you and the owner and also provide insurance. I have completed over 200 paid house sits through MadPaws since 2016, and also get paid to feed cats, walk dogs and look after puppies in their homes.
My blog posts below explain how much you should charge and why, as well as some misconceptions about paid house sitting.
4. Guides for Home Owners
If you're a pet owner and want to know how to find a house sitter or how to prepare for one, I've listed everything you need to know in my guides below. Scroll down to the next section for links to my recommended websites for finding a house and pet sitter.