This post may contain affiliate links. Please see my disclosure policy for more details.
Snaking 140km along the beautiful South Coast NSW coastline, the Grand Pacific Drive via Sea Cliff Bridge is a stunning scenic drive from Sydney to Wollongong that continues all the way down to Kiama.
If you're looking for a Sydney coastal drive that includes a number of South Coast NSW attractions, the Grand Pacific Drive should be top of your list. Drive stops include iconic Sea Cliff Bridge (the Wollongong ocean bridge elevated over the water), breathtaking Bald Hill lookout and a plenty of beachside villages, such as Austinmer and Thirroul.
I spent about five days camping at beachside Bulli Beach Tourist Park on my trip and thoroughly explored the Illawarra region to put together this Grand Pacific Drive itinerary. Enjoy!
---
Hiring a Car in Sydney or Wollongong
If you want to hire a car in Sydney or Wollongong, make sure you find the best price by using Kayak as a starting point. They compare hundreds of car hire sites to save you hours of research.
>> Click here to compare car hire prices and book your rental car <<
---
1. Helensburgh – Hindu Temple & Glow Worm Tunnel
If you're travelling south from Sydney to Wollongong along the Grand Pacific Drive, the first point of interest (apart from the Royal National Park itself) is Helensburgh, a small town just east of the Princes Highway and Motorway.
Helensburgh has a few cute cafes in the town centre as well as a Coles supermarket, swimming pool and park. But a more unique attraction is the Helensburgh Sri Venkateswara Temple.
This Hindu temple on Temple Rd is worth stopping at regardless of your religion; the architecture is beautiful, and I've heard good things about the food served in the canteen (only open on weekends and public holidays).
Other things to do in Helensburgh include a visit to Symbio Wildlife Park and the glow worm tunnel on the old railway line.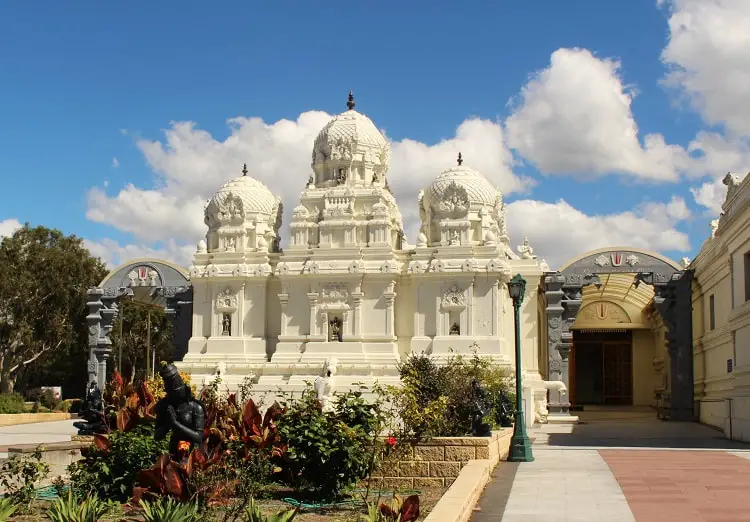 ---
2. Otford Lookout & Royal National Park
If you head down the Otford Rd from Helensburgh and onto Domville Rd, you'll come to the Otford Pantry Café on Lady Wakehurst Drive. It's right opposite the ocean, so you'll be treated to fantastic views.
Slightly north along Lady Wakehurst Drive is the official Otford Lookout and the entrance to the Coast Track in the Royal National Park. From here it's about 1.5km to Werrong Beach if you're in the mood for a hike. (Oh, and it's a nudist beach by the way!)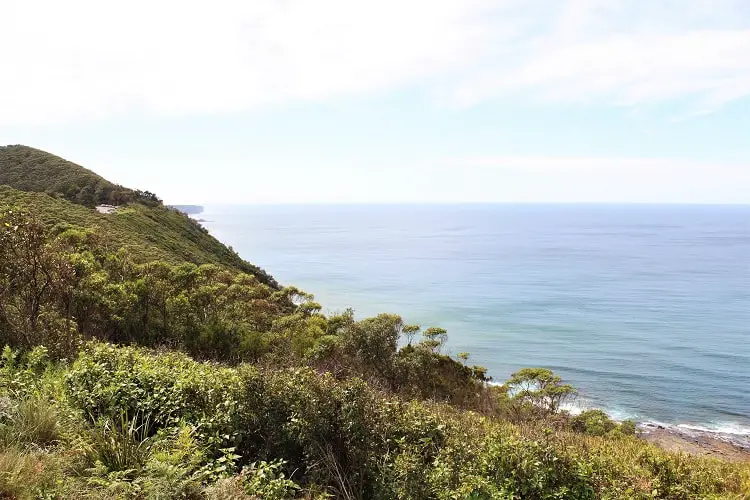 ---
3. Bald Hill Lookout at Stanwell Tops
Bald Hill Lookout at Stanwell Tops is my number one recommendation of things to see on the Grand Pacific Drive; the view from here is absolutely stunning and stretches on for miles. You'll find the lookout by the roundabout where the Otford Rd joins Lady Wakehurst Drive and Lawrence Hargrave Drive.
Directly below the Bald Hill Lookout is Stanwell Beach and park. Further on you can see the Sea Cliff Bridge snaking around the headland between Coalcliff and Clifton. The Illawarra coastline then winds its way towards the city of Wollongong and beyond.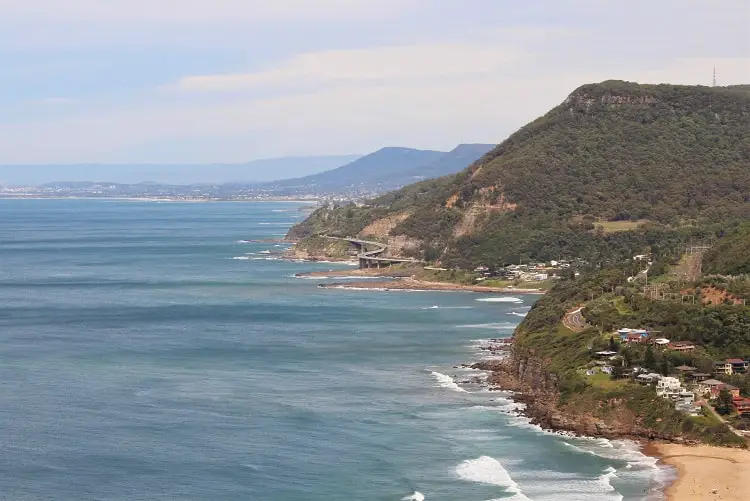 It's free to park at Bald Hill, and there are plenty of spaces. It does get pretty busy on weekends and public holidays though. There was some kind of bikers' convention going on when I visited!
Bald Hill has been upgraded in the last couple of years, and also has toilets, an ice cream van and a little café if you want to stay a while.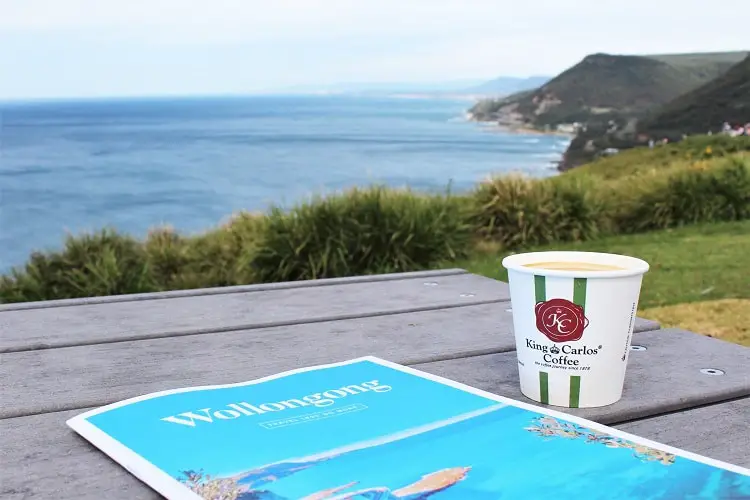 ---
4. Stanwell Park Beach & Reserve
Just south of Bald Hill is the large and lovely Stanwell Park Beach and reserve. This is a lovely place to stop for a while as the pretty park has plenty of space and facilities, as well as being surrounded by green hills. If you're exploring the Grand Pacific Drive on a day trip from Sydney, it's within easy reach.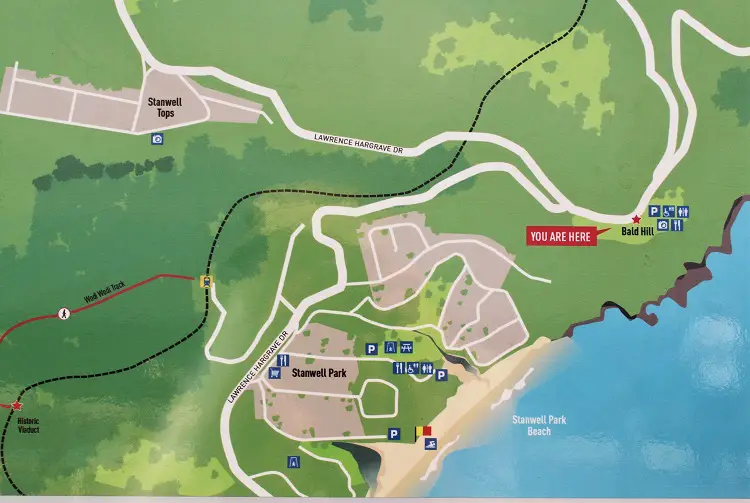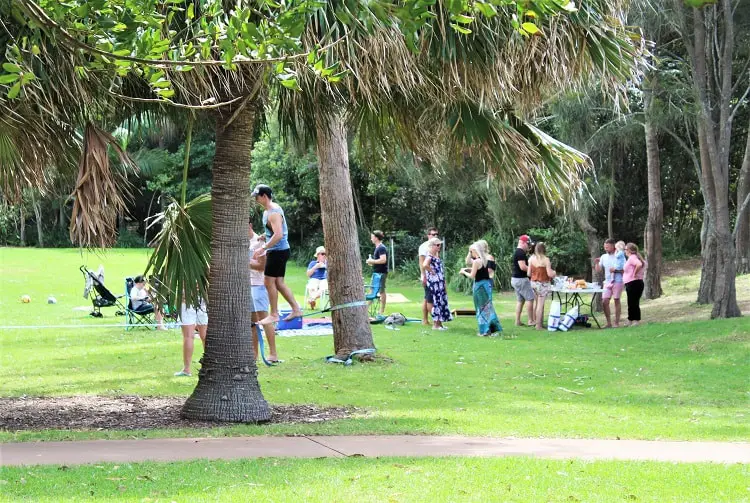 There's plenty of free parking at Stanwell Park, as well as toilets, picnic tables and barbecues. There were lots of families having a fun day out here when I passed through on a Sunday.
---
5. Coalcliff to Clifton via the Sea Cliff Bridge
Ahh, the Sea Cliff Bridge, one of the most recognisable landmarks along the Grand Pacific Drive. And yes, if you watch The Bachelor Australia, this is where Matty J and Laura cruised along in a convertible!
The 665m bridge, opened in 2005, juts right out above the ocean and snakes its way parallel to the coast from Coalcliff to Clifton.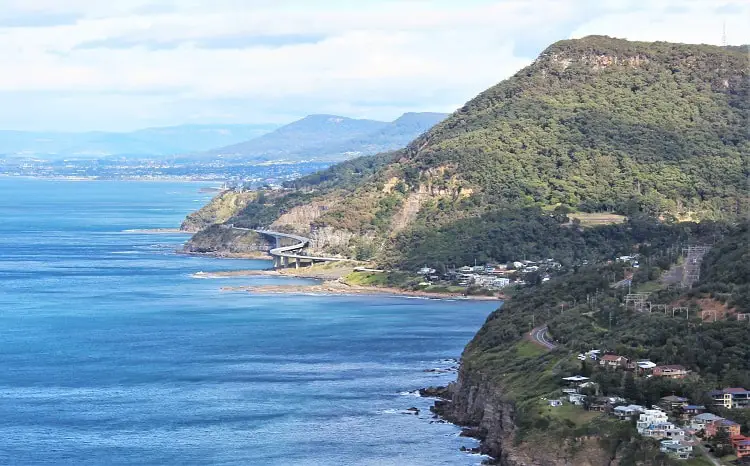 If you want to get out of the car for a better look at the Sea Cliff Bridge (or even walk over it), there are limited parking spaces on the main road at either end. You'll also see a sign for a car park on the road north of Paterson Drive in Coalcliff, where you can follow a walkway south to get to Leeder Park, Coalcliff Rock Pool and beach, and then on to the Sea Cliff Bridge.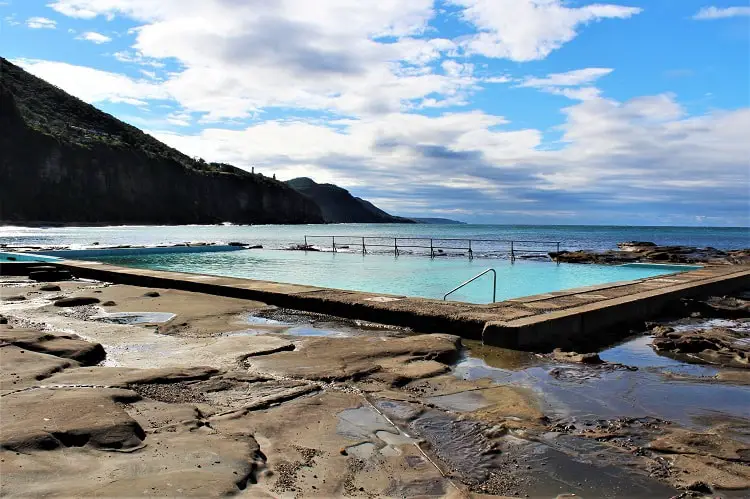 Note that you'll see a few signs for lookouts south of the Sea Cliff Bridge, but the views were quite badly blocked by trees when I stopped!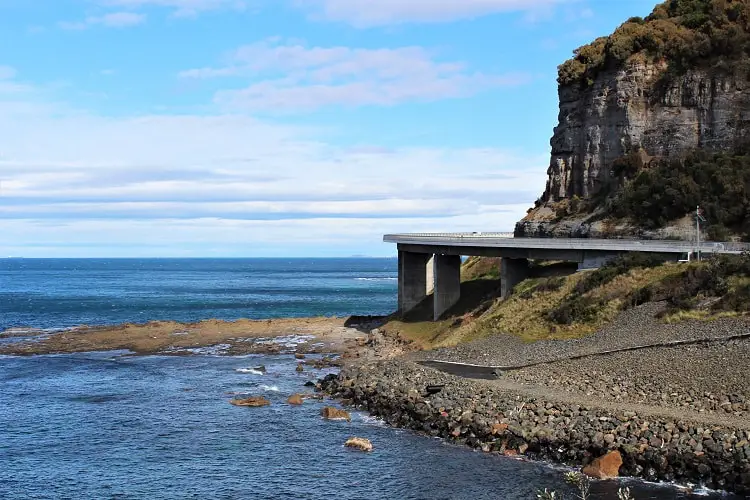 ---
6. Scarborough Wombarra Beach
Continuing south along the Grand Pacific Drive will take you to Scarborough and Wombarra. If you're not fond of crowds, head down Monash St to Scarborough Wombarra Beach; I visited on a Sunday, and it was almost empty. The waterside Scarborough Hotel looks like a decent place to stop for a bite to eat too.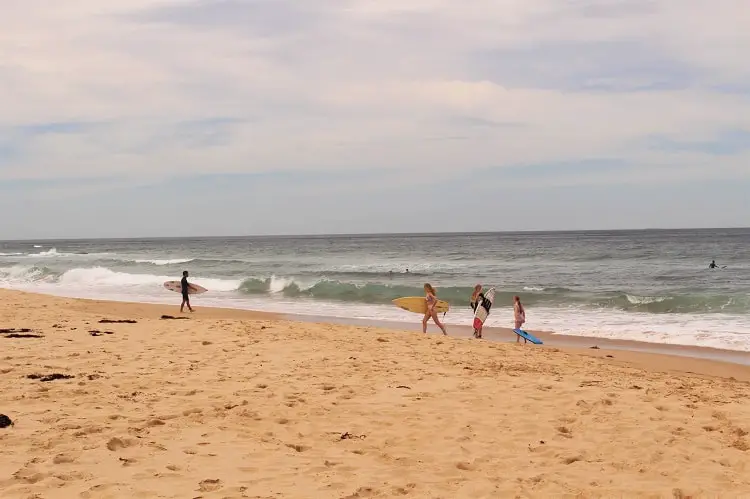 ---
7. Coledale Beach & Camping Reserve
Next stop is Coledale, home to yet another lovely beach and rock pool! You'll also find the absolute beachfront Coledale Camping Reserve, managed by the Coledale Surf Life Saving Club.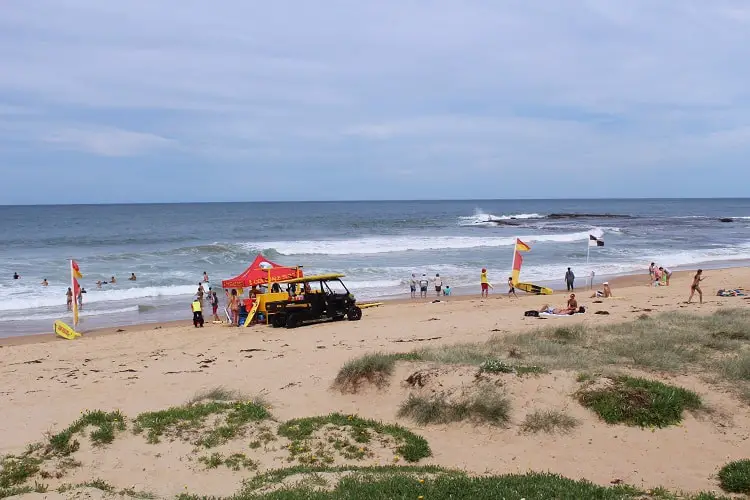 Since I almost booked into this campground, but ended up booking into Bulli Beach Tourist Park instead, I pulled in on my way past for a quick nosey around.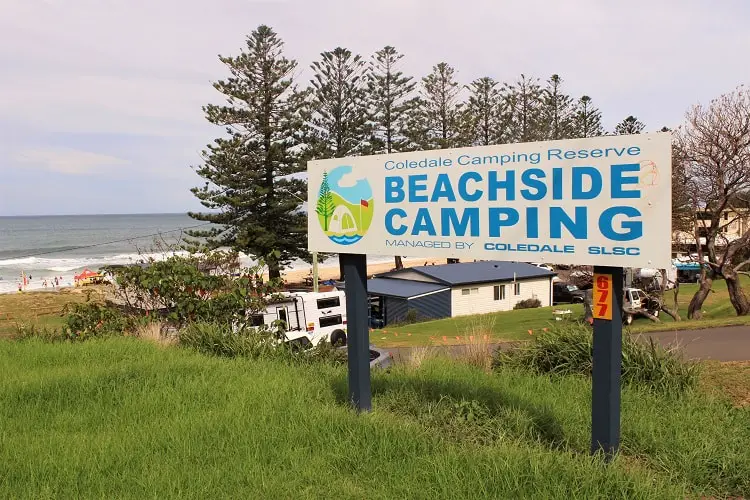 Coledale is a very small campground with bathrooms and a kitchen, and sites literally a few metres behind the beach. The road runs right behind it though, as you can see in my picture, so it's quite exposed. But it would suit those looking for a basic campground who want to open their tent doors and see the ocean in the morning!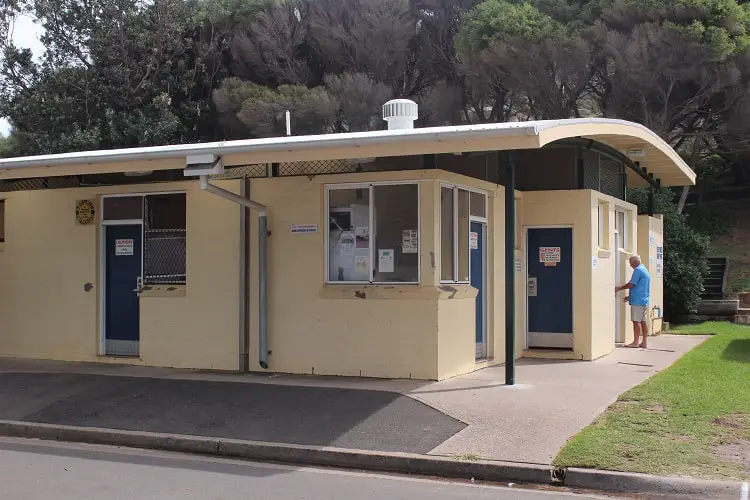 ---
8. Austinmer Beach, Shops & Sublime Point Walk
Austinmer Beach seems to be the most popular and well-known beach along this stretch of the Grand Pacific Drive between Sydney and Wollongong. There is a large parking area behind the beach, but it was so packed when I passed on a Sunday I just drove on through and returned on a weekday when it was quieter!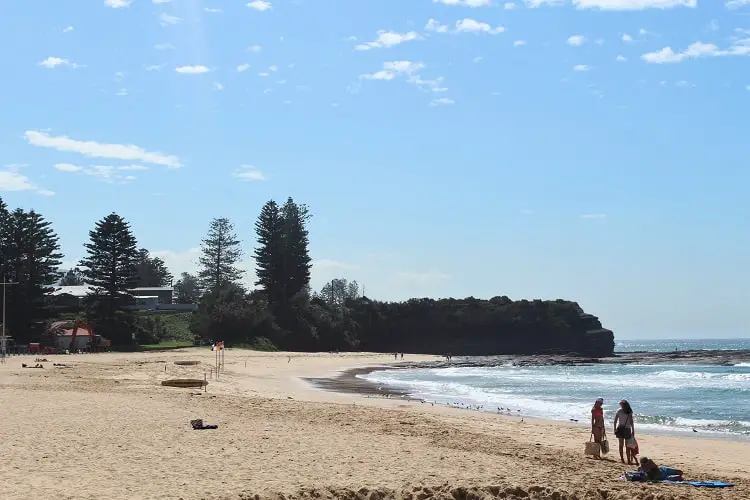 With two rock pools, a surf club, cafes and a pleasant grassy area to the rear, it's clear why Austinmer Beach is a family favourite.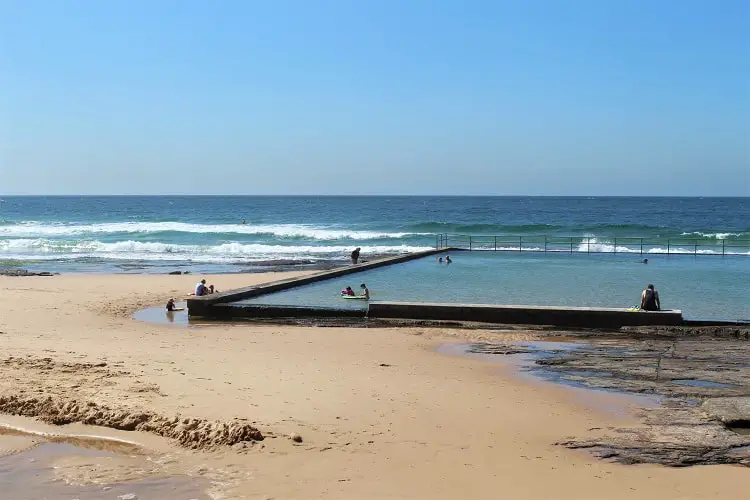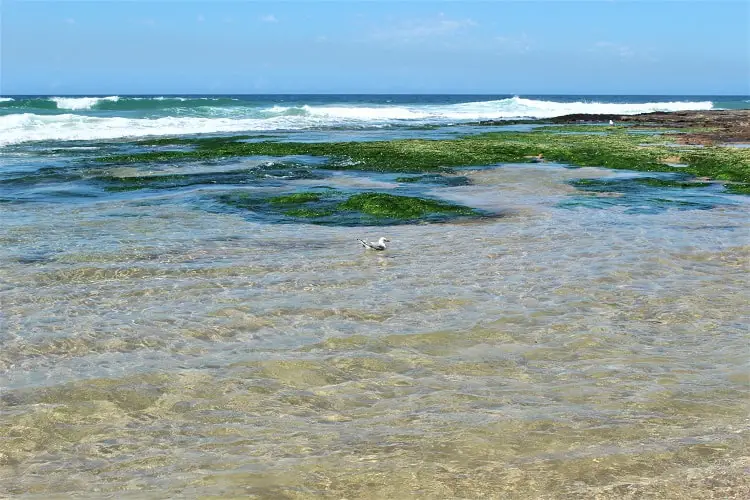 If you head to Moore Lane you'll find a few more cute cafes and small boutiques with a gorgeous green backdrop.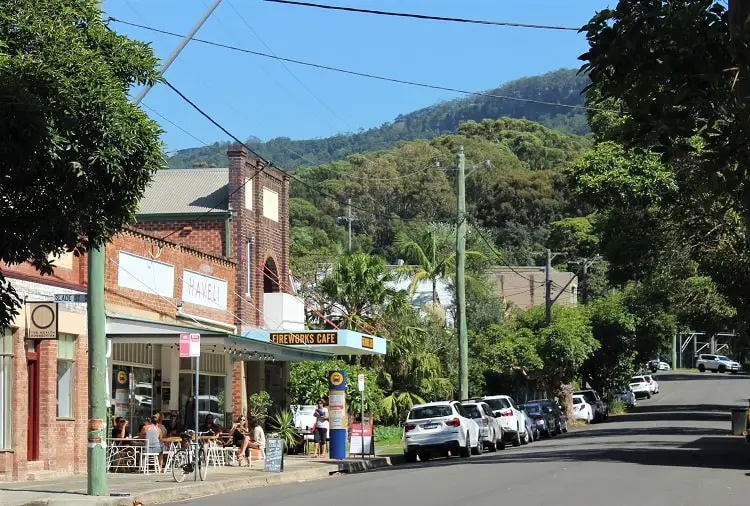 Walk to Sublime Point Lookout, Austinmer
One of the most picturesque elements of this region of the Grand Pacific Drive is the Illawarra escarpment, a mountain range that provides the beautiful green backdrop to all these quaint little Wollongong suburbs.
I'd read the views from Sublime Point Lookout in Austinmer were amazing, and since the hike was only just over 1km each way, I decided to give it a go rather than drive.
Erm, to say I underestimated this walk would be a vast understatement.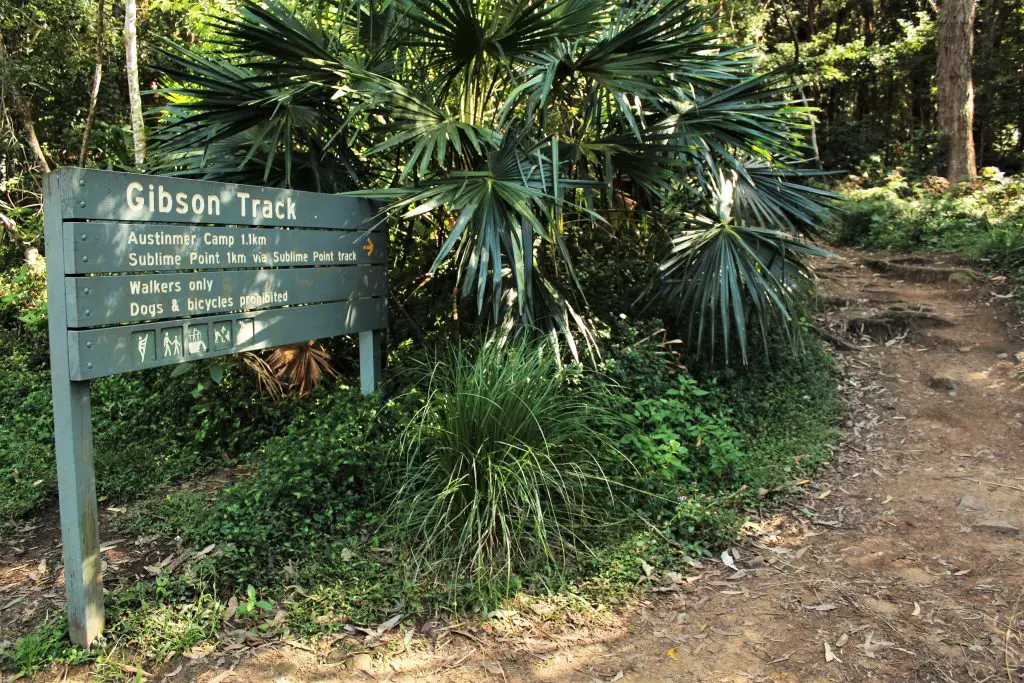 Even though it's a very short walk, it was clear when I set off from Foothills Rd that it was also extremely steep!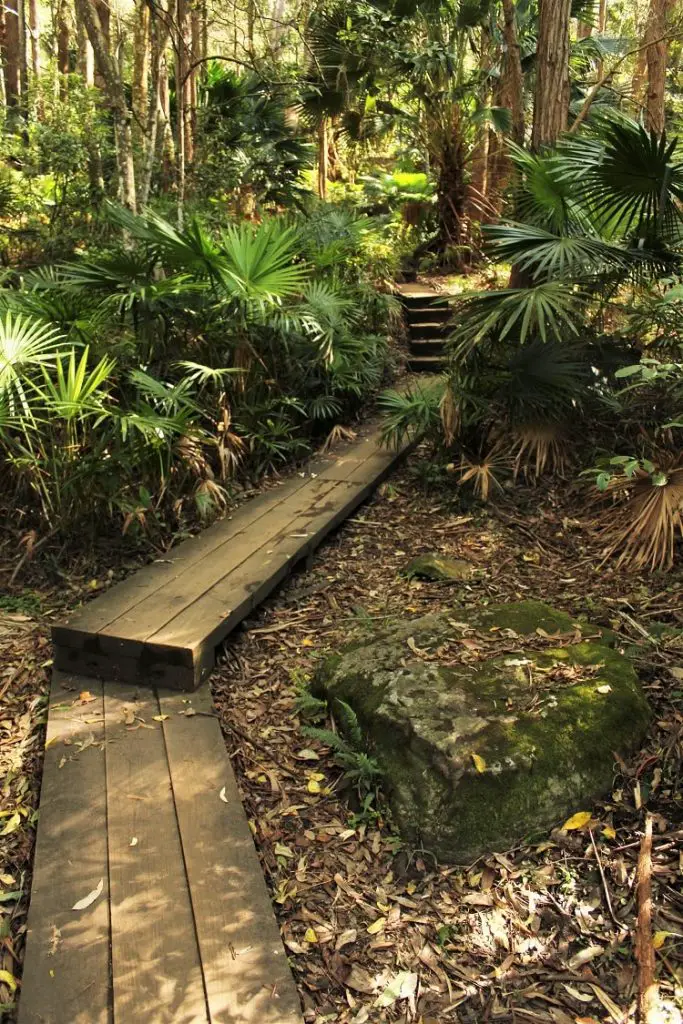 The scenery was absolutely beautiful, but the track was nearly all steps, and it took me almost an hour to get to the top! I must have stopped for about 20 breathers too!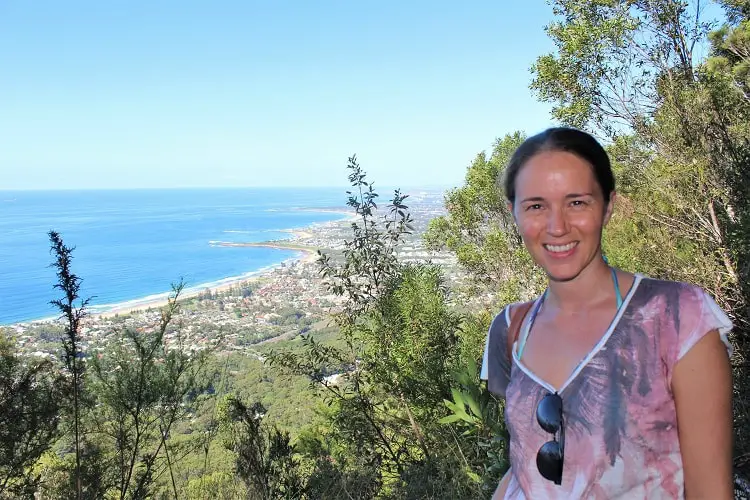 Once you get near the top, you have to climb a series of ladders to reach Sublime Point Lookout. There is a café and a bit of a park at the top though, so you can have a rest before heading back down.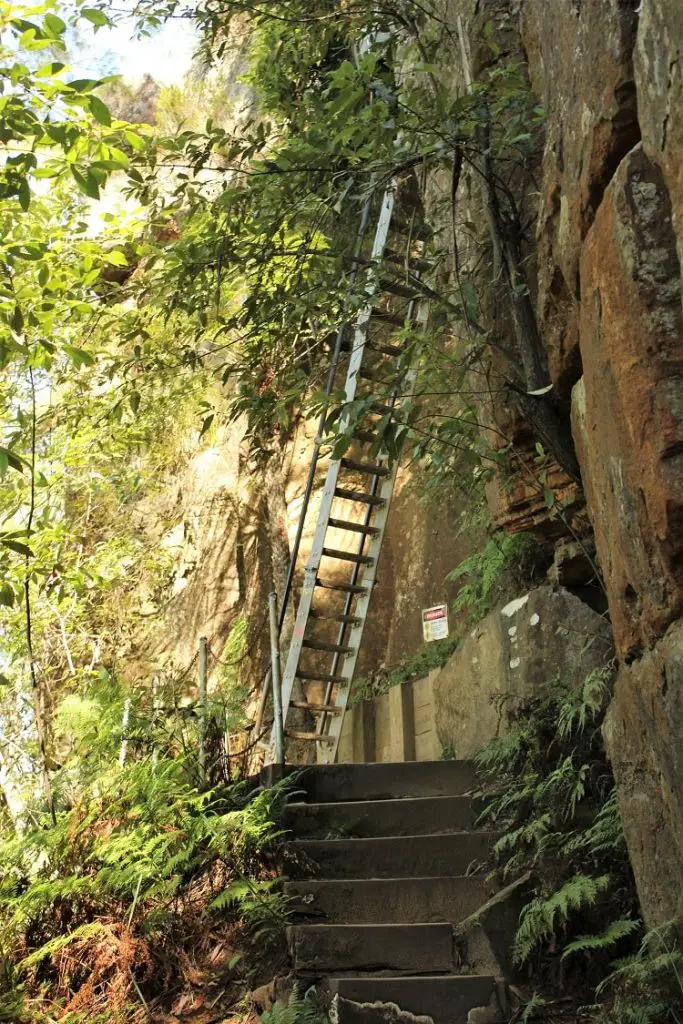 I very handily befriended an American family on the way up, and since they had someone picking them up at the top, I caught a lift back down!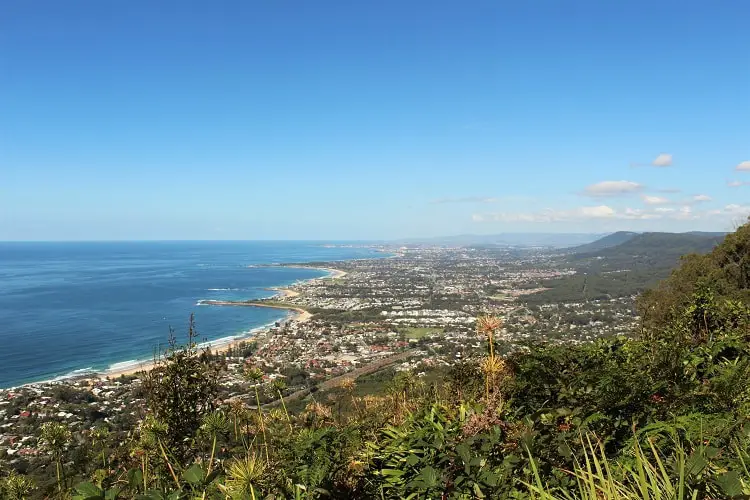 ---
9. Thirroul
Thirroul is a great place to visit on the Grand Pacific Drive if you're looking for shops and cafes. Thirroul Beach is big and beautiful, with a beachside café. There's a saltwater pool directly behind the beach, as well as a park and playground.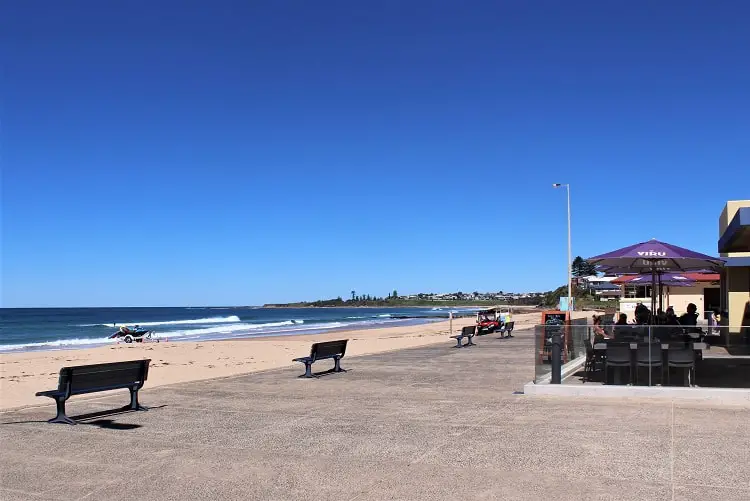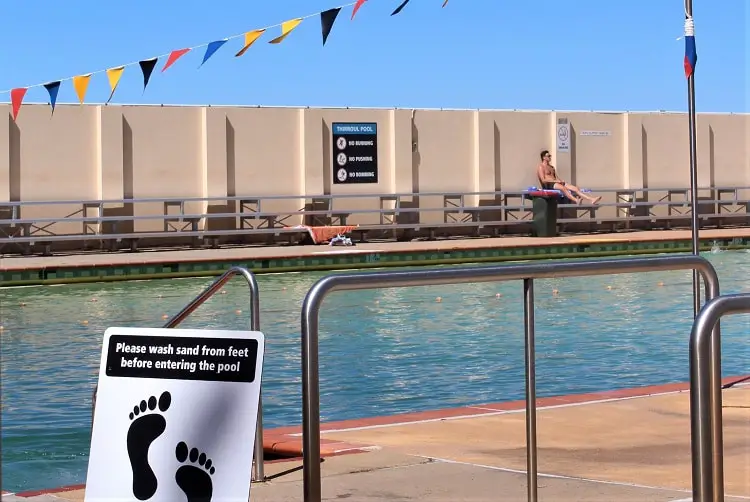 Head onto Lawrence Hargrave Drive and you'll find a selection of shops,  cafes and a Coles supermarket, as well as the noticeable Anita's Theatre!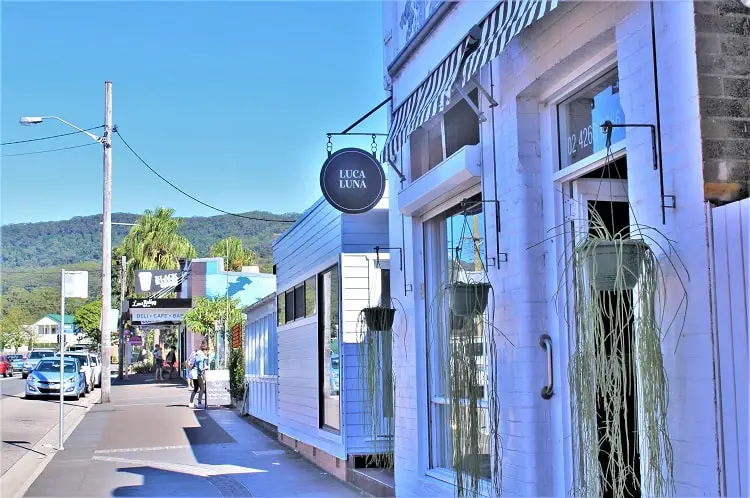 ---
10. Bulli
Bulli is where I based myself on my trip along the Grand Pacific Drive, so I got to have a really good look around. You'll find shops, petrol stations and a large Coles set back on the Pacific Highway, as well as stunning scenery along the coastline. Here are some of the highlights in Bulli!
Sandon Point
I hadn't heard of Sandon Point until I randomly pulled in there on my way to Bulli Beach Tourist Park. I was really glad I stopped for a look!
From the car park at the end of Point St (Australia really likes literal road names) there's a lovely reserve on the headland, with amazing views north across McCauley's Beach and south across Sandon Point Beach. This was one of my favourite finds.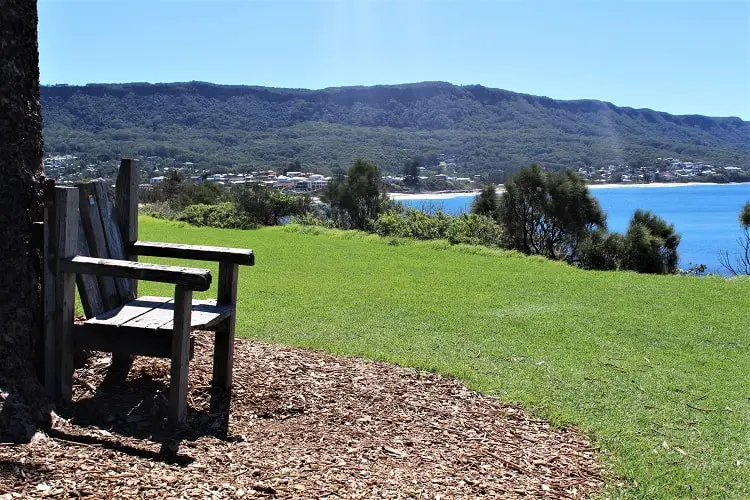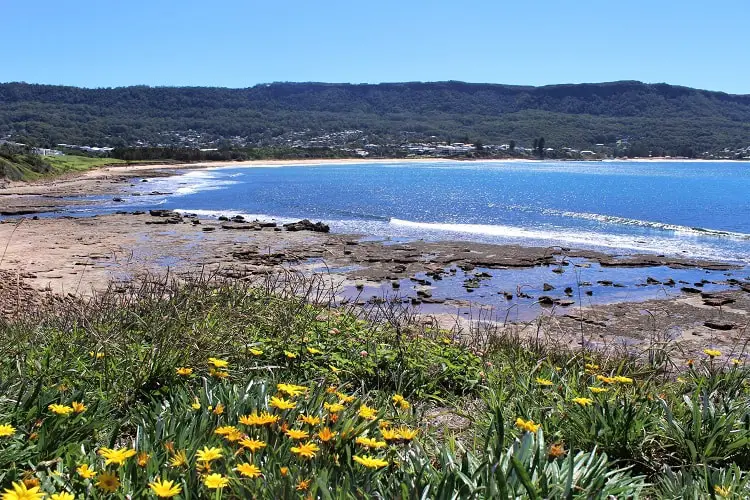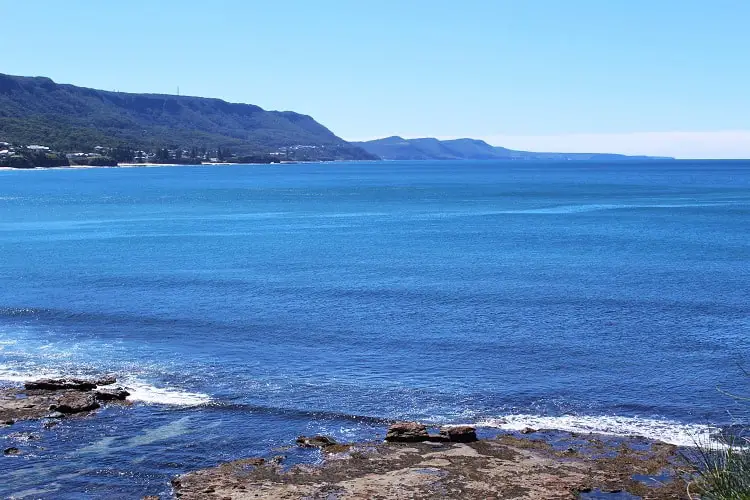 Following Sandon Beach south takes you to Waniora Point, where you'll find a big car park, reserve and playground, and Bulli Beach Café.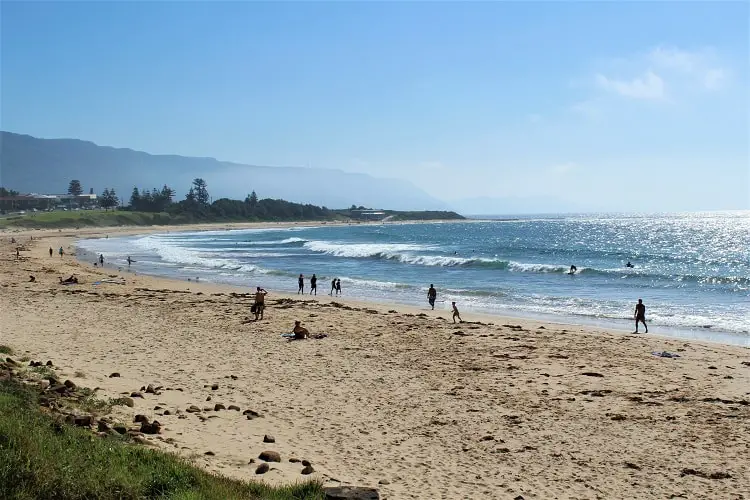 Bulli Beach Cafe
Elevated on the headland at Waniora Point, overlooking Bulli Rock Pool, Bulli Beach Café is in a really lovely spot. There's also a great walk/cycle path running behind it parallel to the coastline.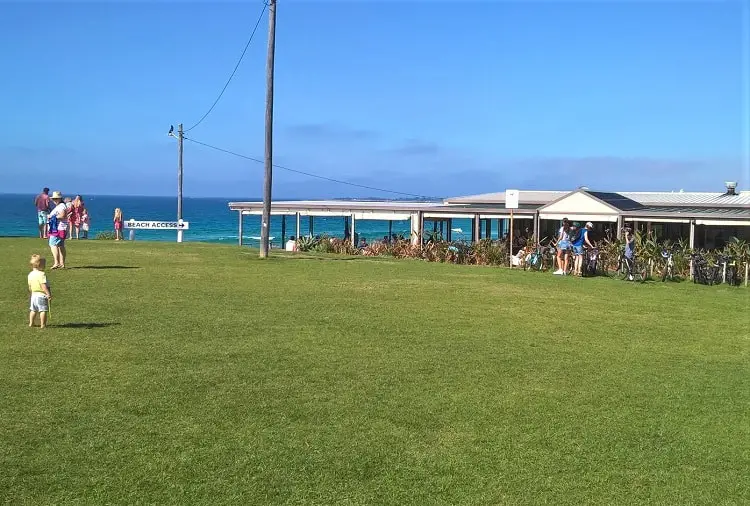 Bulli Rock Pool
Sitting below Bulli Beach Café, at the northern end of Bulli Beach, is the huge, free-to-use Bulli Rock Pool. Here are some of my favourite pictures of the pool at sunrise and sunset.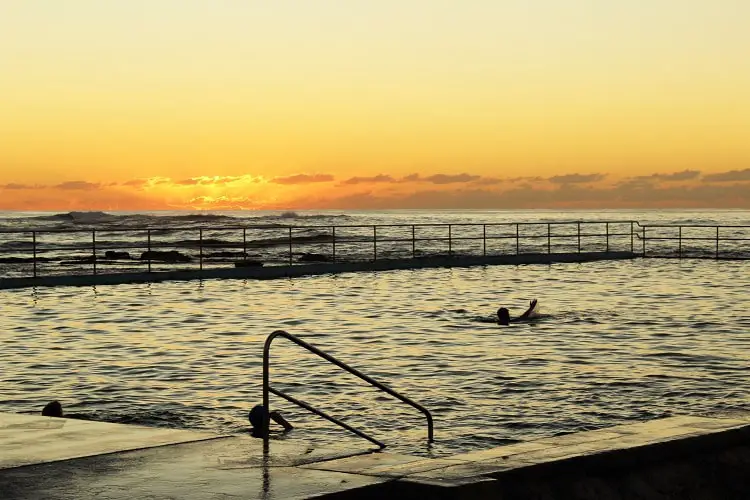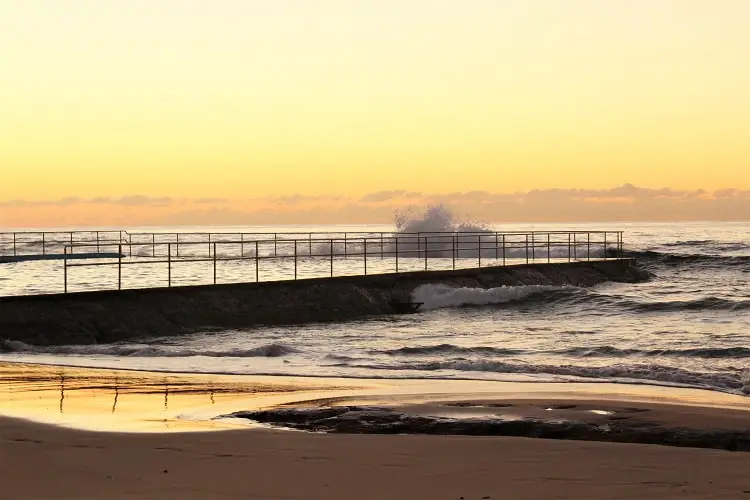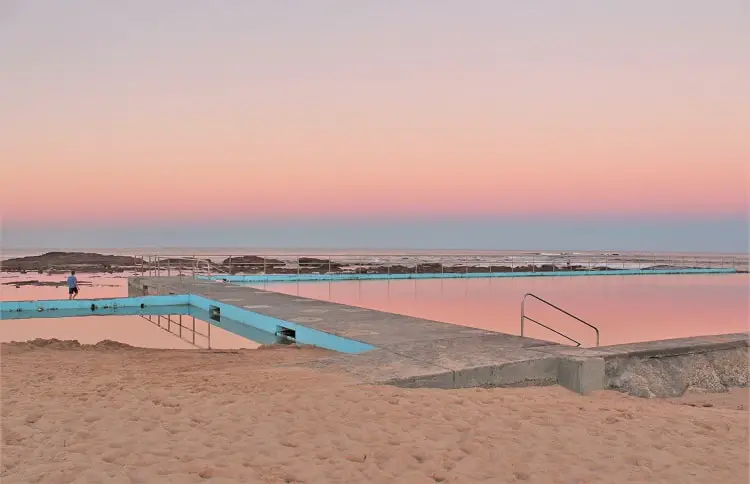 Bulli Beach
Big white Bulli Beach not only has a rock pool and café, but lovely low dunes behind it, giving it a really natural feel.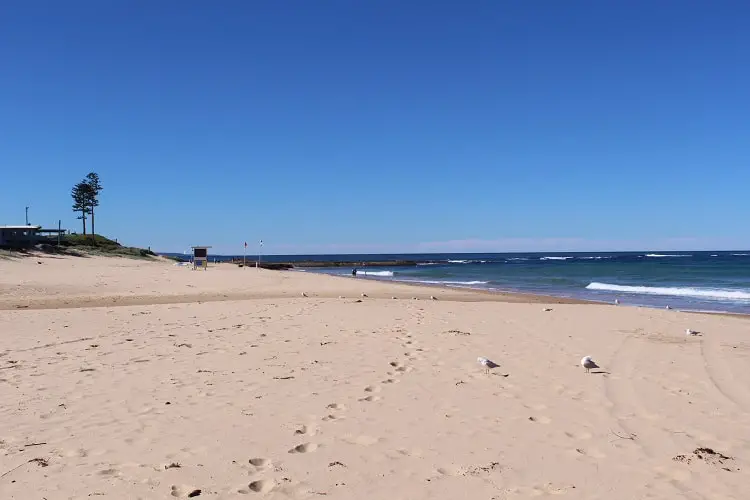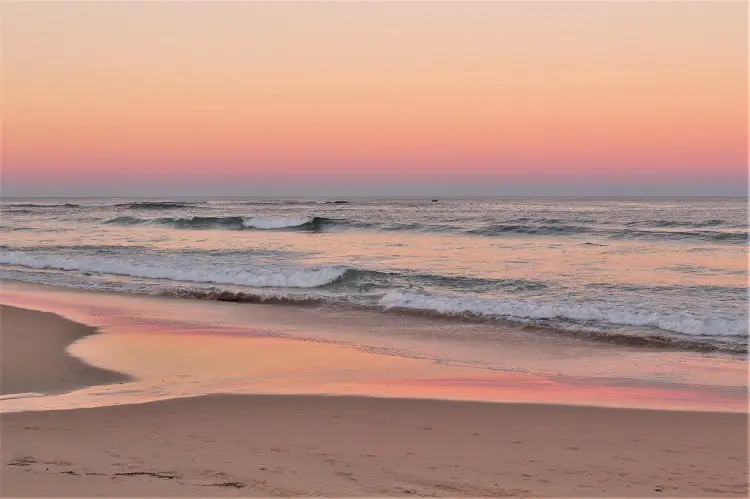 Bulli Beach Tourist Park
I was so glad I stayed at Bulli Beach Tourist Park, as it was perfectly located and had great facilities. Bulli Beach is literally the other side of the cycle path and dunes, so it was so easy to pop to the beach or go off for a stroll along the coastline.
There's also the lovely Ruby's Café on the beachfront. Note that the holiday park is located right in front of a cemetery, which might be a bit spooky for some. You do get used to it after a while though!
Click here to check availability at Bulli Beach Tourist Park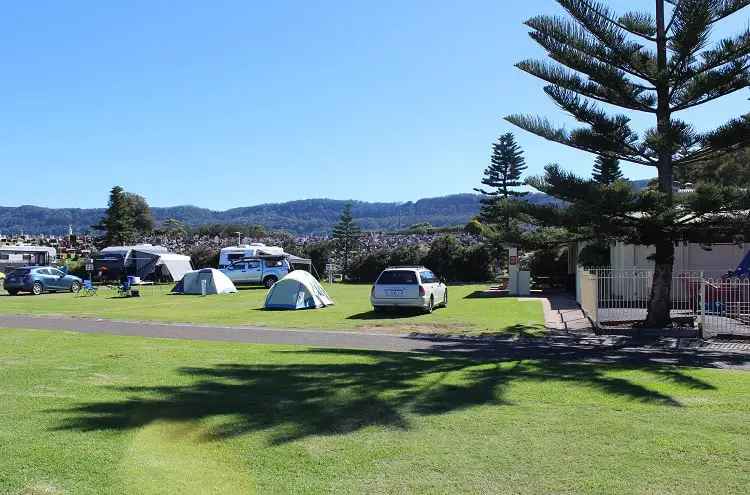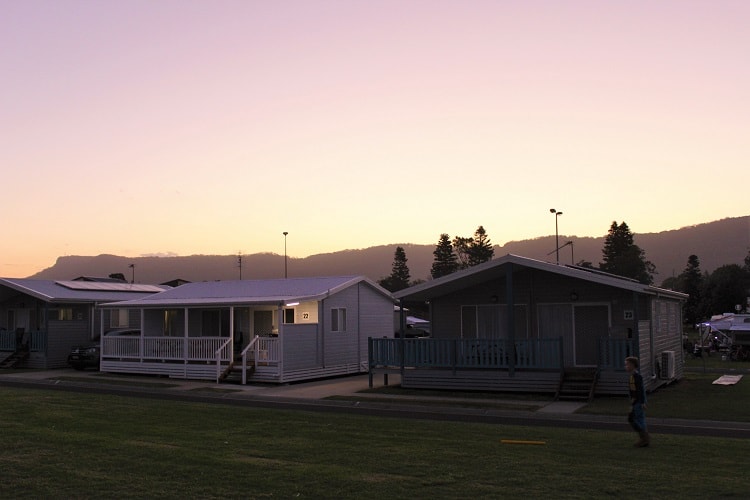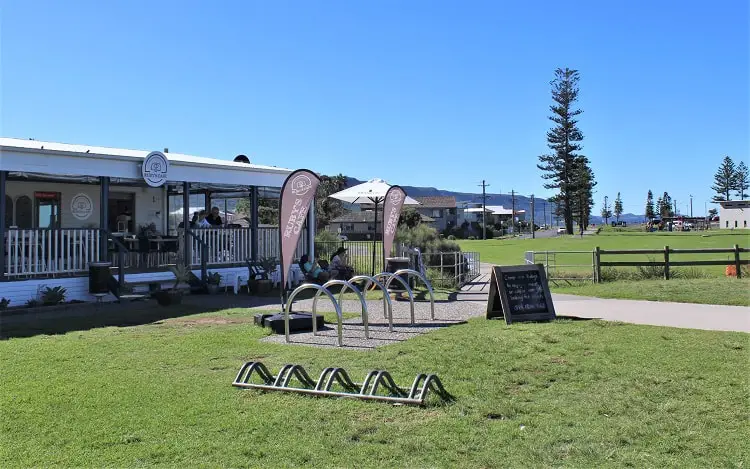 ---
11. Bellambi
The American family I met on the walk to Sublime Point Lookout live in Bellambi, so I thought I'd stop by for a look. They love how they can live in a quiet suburb walking distance from the beach, yet get to Wollongong so easily for work! (It's only 9km away from the city.)
There's a lovely park area with picnic tables and barbecues on the waterfront in Bellambi, as well as a beautiful beach and yet another giant rock pool!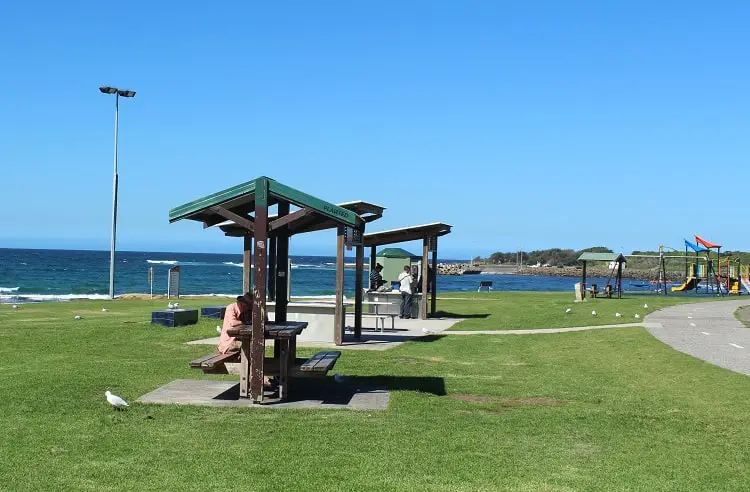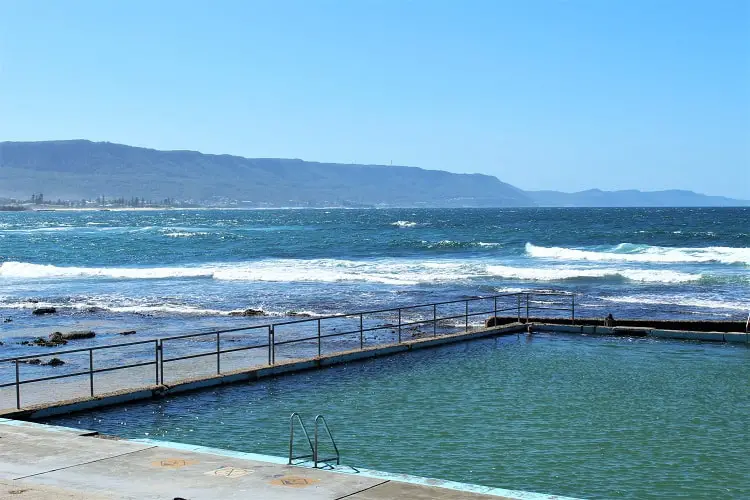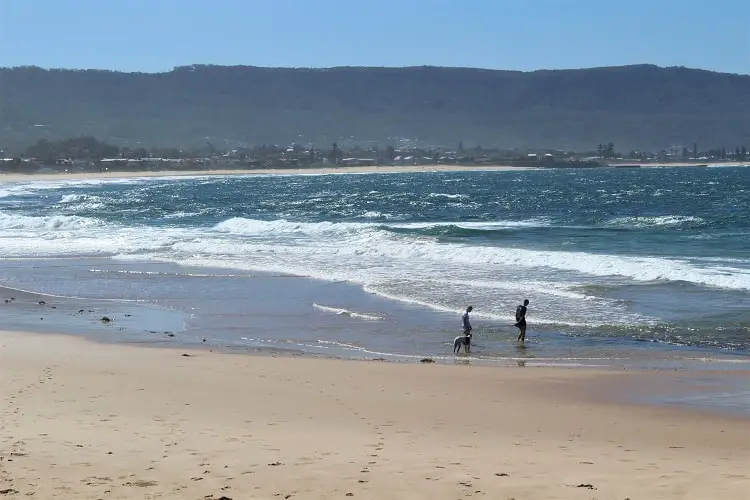 ---
12. East Corrimal & Towradgi Beach
As you can see, the view from East Corrimal Beach, south of Bellambi, is totally different to those at the other beaches along the Grand Pacific Drive, as you can now see Wollongong CBD. It feels much more like a city beach, and you can really appreciate how beachside Wollongong actually is!
There's also East Corrimal Tourist Park, a more convenient option if you want to be a bit closer to Wollongong city on your trip.
Continuing south, you've got Towradgi Beach (which looks exactly the same as East Corrimal, but closer to the city) and Fairy Meadow, before hitting the city of Wollongong.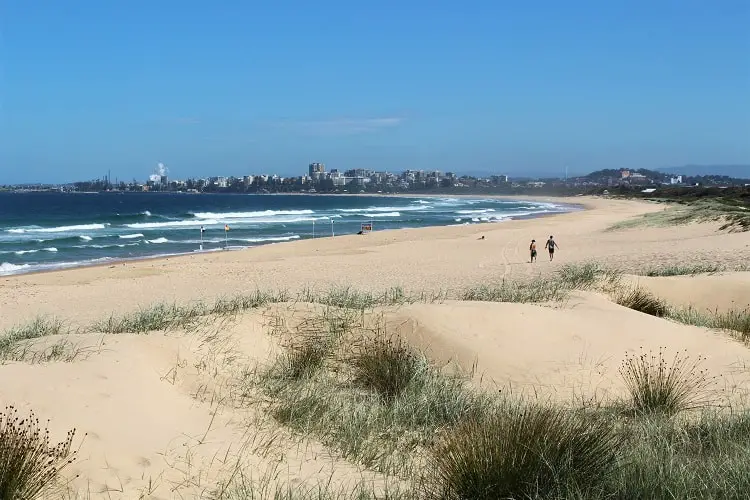 ---
That's it for my Grand Pacific Drive itinerary. If you'll be continuing further, make sure you read my top things to do in Wollongong.
If you're looking for more ideas for fun short trips from Sydney, check out my list of top weekend getaways from Sydney.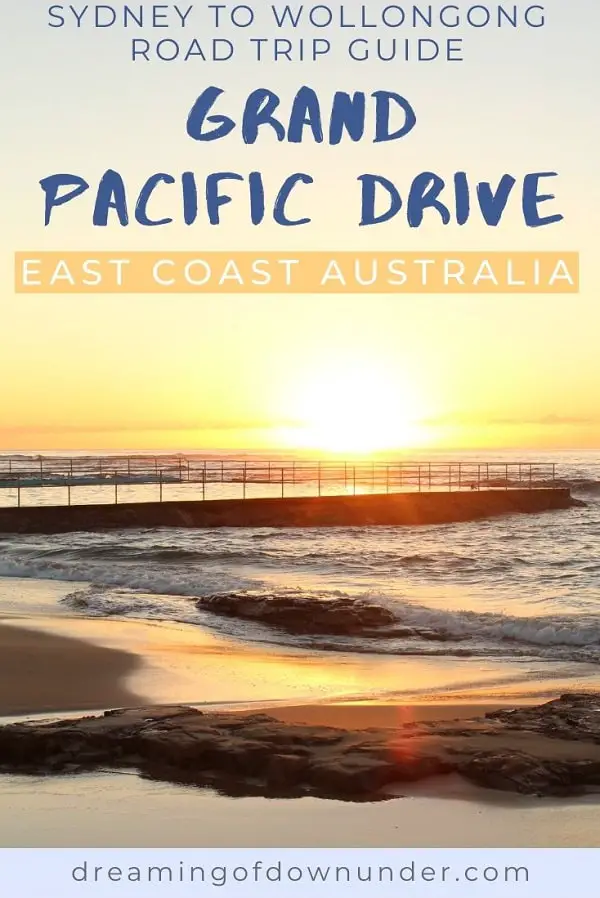 Written by Lisa Bull
Lisa Bull, founder of Dreaming of Down Under, has been living in Australia as a British expat since 2015. After travelling to every state and territory in Australia and living in Perth, Brisbane and Sydney, Lisa knows from first-hand experience the best destinations to visit in Australia and the best budget travel tips. Her guides on this blog have been read by over 700k readers and helped thousands of people achieve their dream of living in or travelling Australia.