This post may contain affiliate links. Please see my disclosure policy for more details.
Just over 200 kilometres south-east of Melbourne lies the stunning coastal region of Wilsons Promontory National Park, otherwise known as 'The Prom'.
Covering 50,000 hectares, Wilsons Prom is Victoria's largest coastal wilderness and home to stunning beaches, mirror-like rivers and a backdrop of granite mountaintops. A day trip to Wilsons Promontory is definitely one of the best things to do in Melbourne.
I spent a full day exploring the area during my Melbourne to Sydney road trip. Read on to find out the best things to do in Wilsons Promontory, as well as information on camping at Tidal River, and of course, some fabulous pictures!
---
Wilsons Promontory Guided Tours
If you prefer the comfort and safety of a guided tour over self-driving, check out these fun day trips!
---
Tidal River Campground & Settlement
About a 30-minute drive from the entrance to Wilsons Promontory National Park in Yanakie lies Tidal River. This is the main settlement, and you'll find parking, a visitor centre, general store and a choice of walking tracks.
You'll also find Tidal River camping ground, which has 484 camping and caravan sites as well as showers, toilets and picnic tables.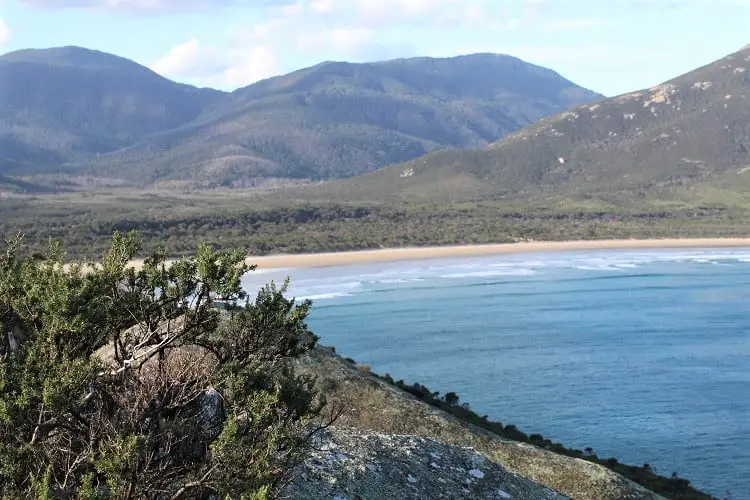 I didn't camp here myself (it cost more than a hostel!), but it's extremely popular, so you need to book in advance on the Parks Victoria website. Between Christmas and late January the campsite is so in demand that a ballot system is used.
---
Tidal River Walks
You'll find lots of walks around Tidal River, of various lengths and difficulties. Take a look at the Visit Prom Country website for routes, or pop into the visitor centre on arrival.
I chose the Pillar Point walk which is 1.8 kilometres in each direction. This picturesque hike begins at Tidal River bridge, where the stunning views begin immediately!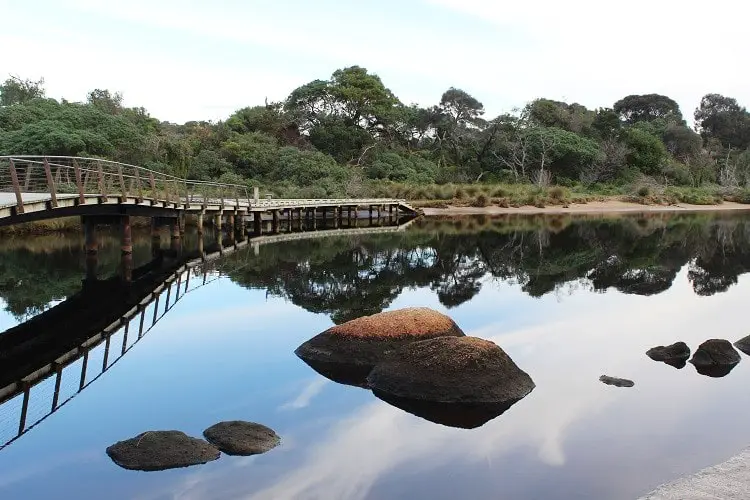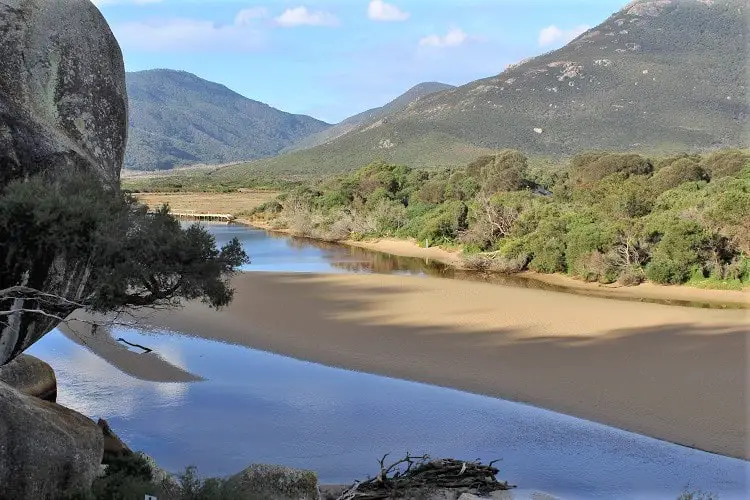 The track then climbs up the headland, giving you a birdseye view of Norman Bay, with its mountainous backdrop.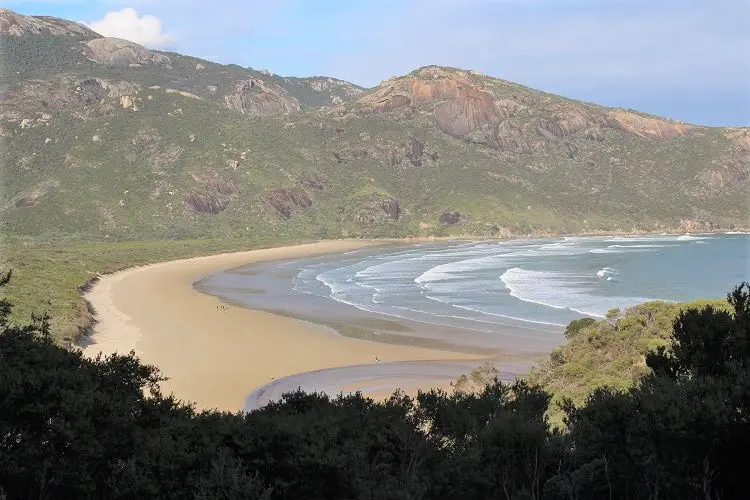 At the end of the track is Pillar Point, and looking in the opposite direction from Norman Bay you'll see famous Squeaky Beach. Directly ahead there are also lots of offshore islands.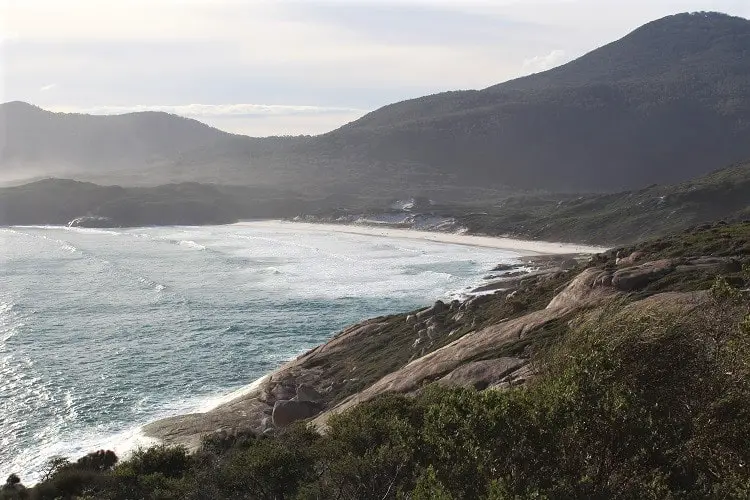 ---
Squeaky Beach: Iconic Destination in Wilsons Promontory National Park
You can either take the fork off the Pillar Point track and hike to well-known Squeaky Beach or drive there and walk 300 metres. Either way, you'll walk across white, rounded grains of quartz that, you guessed it, squeak!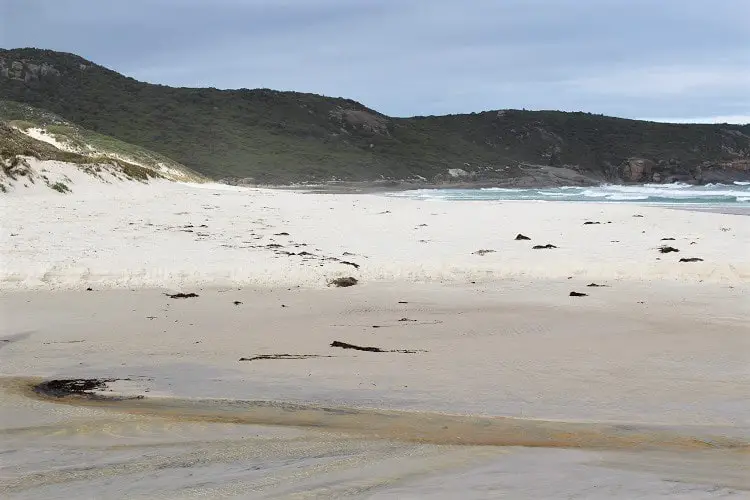 You'll also see the big, beautiful granite boulders clustered along the shoreline.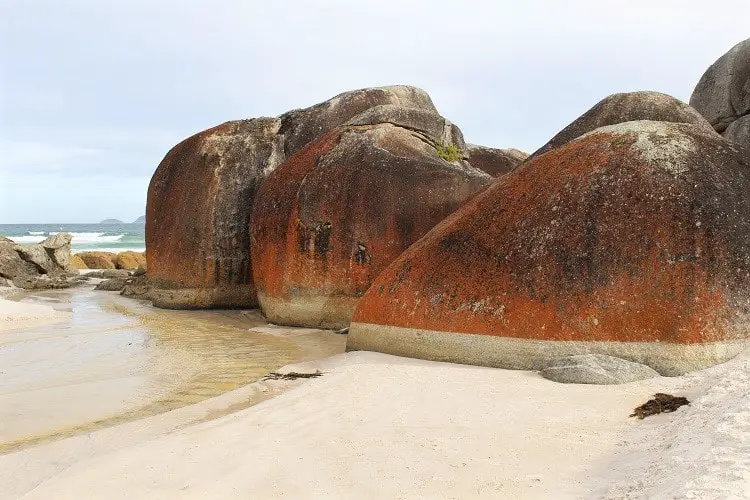 ---
Whisky Bay & Picnic Bay
Slightly north of Tidal River, you can pull off Wilsons Promontory Road and head to Picnic Bay carpark. From here it's only 306 metres to walk to Picnic Bay and Whisky Bay lookout.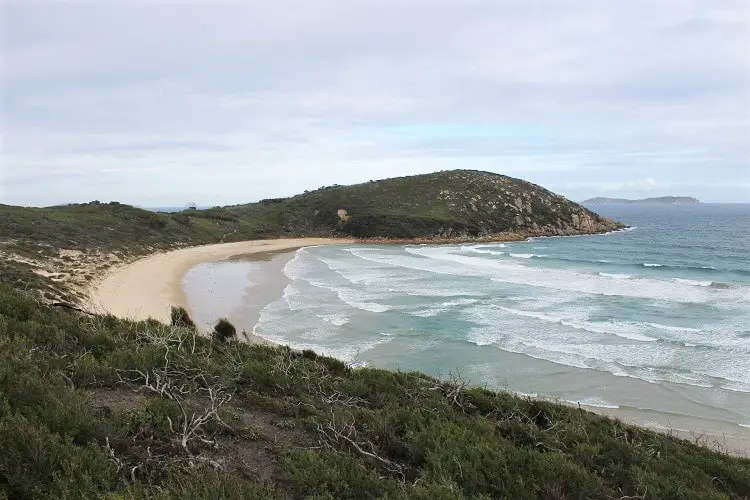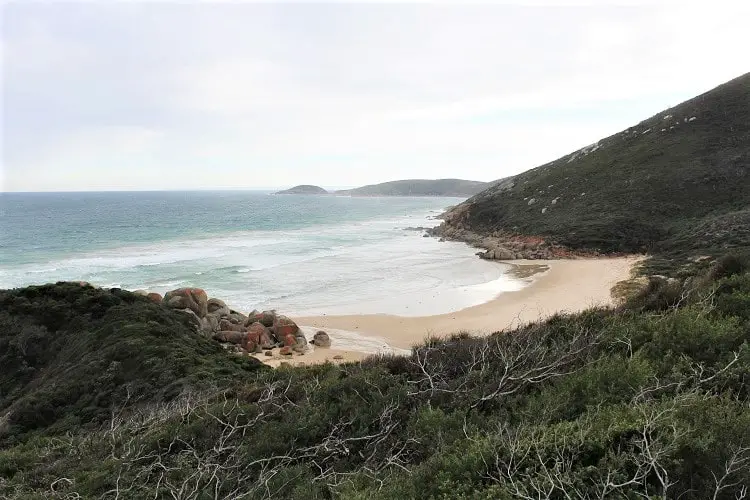 ---
Wilsons Promontory National Park Wildlife
Make sure you keep your eyes peeled for wildlife such as kangaroos, emus, wombats and lizards in Wilsons Prom, as well as colourful birds!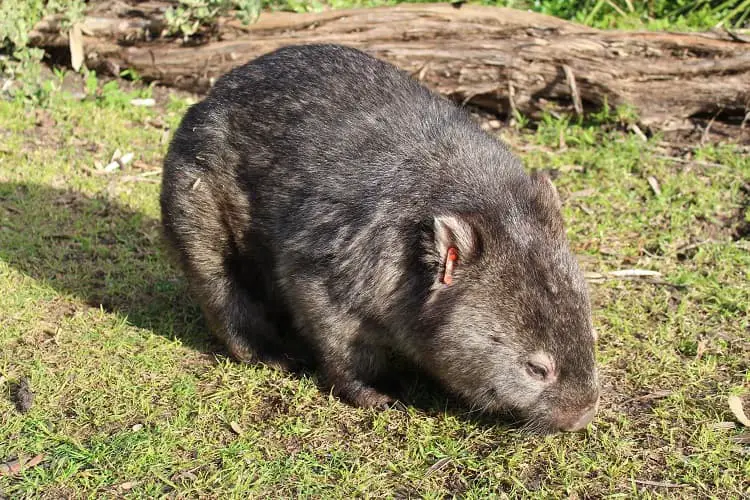 This is the only time I've seen a wombat outside of a zoo! He was just snuffling around Tidal River camping ground, looking for a snack I'd imagine! (Don't feed the wild animals though.) Rosellas are also a common sighting at Wilsons Prom.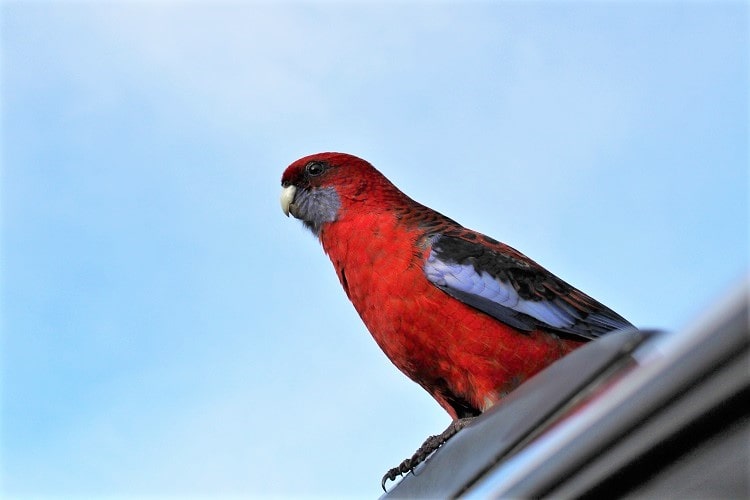 ---
Wilsons Prom Accommodation
As well as the camping ground at Tidal River, there's a choice of accommodation around Foster, just outside of Wilsons Promontory National Park. The YHA I stayed in has closed, unfortunately.
Browse through Wilsons Promontory accommodation options on Hotels Combined to find the best deal. They compare prices for each hotel across all the major booking agents.: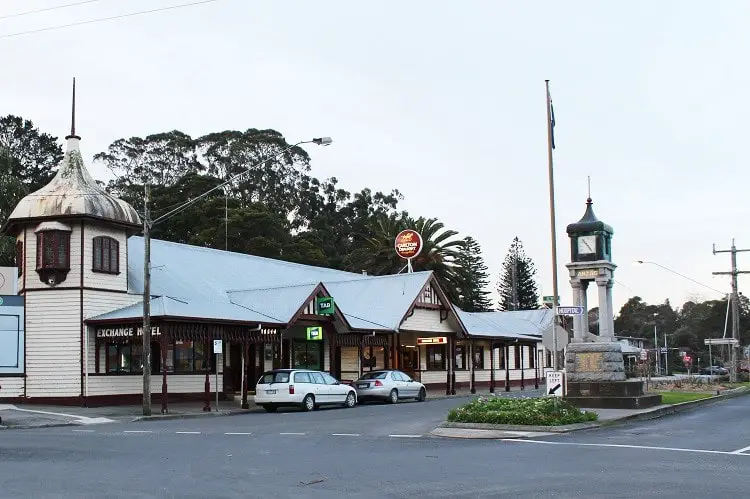 ---
I hope you have a fabulous time in Wilsons Promontory National Park. If you're continuing your road trip towards Sydney, check out my guide to Gippsland Lakes next!
---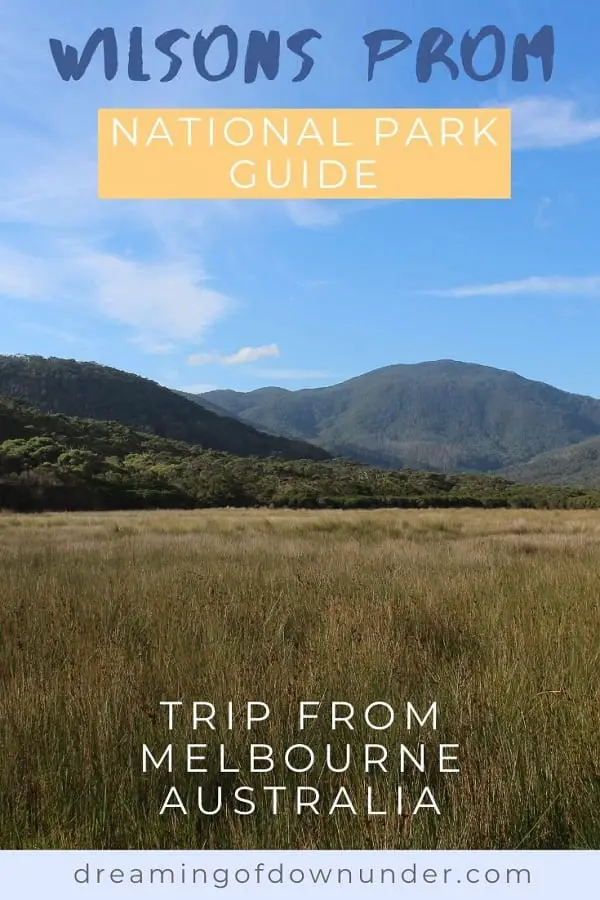 Written by Lisa Bull
Lisa Bull, founder of Dreaming of Down Under, has been living in Australia as a British expat since 2015. After travelling to every state and territory in Australia and living in Perth, Brisbane and Sydney, Lisa knows from first-hand experience the best destinations to visit in Australia and the best budget travel tips. Her guides on this blog have been read by over 700k readers and helped thousands of people achieve their dream of living in or travelling Australia.