This post may contain affiliate links. Please see my disclosure policy for more details.
If you're trying to decide where to live in Australia, this Perth vs Brisbane living comparison will cover many important differences between these two major cities.
When deciding which city is better, Perth or Brisbane, it's crucial to compare their cost of living, climate and lifestyle. Remember, everyone has different preferences, budgets and criteria!
So, if you're thinking of moving to Brisbane or Perth, read on to find out more, or watch my YouTube video below!
---
1. Where are Brisbane and Perth in Australia?
Brisbane and Perth lie on opposite coastlines of Australia, a whopping 4,293 km apart. Driving from Perth to Brisbane directly would take 46 hours!
Brisbane sits around halfway up the east coast of Australia, in southeast Queensland. The city is well located in terms of reaching the many popular holiday destinations in this tropical part of Australia.
Perth lies along the Indian Ocean, in southwest Western Australia, making it one of the most isolated cities in the world! Flying to Brisbane from Perth takes over four hours.
For a more in-depth overview of each city, check out my blog posts on Perth lifestyle and Brisbane lifestyle.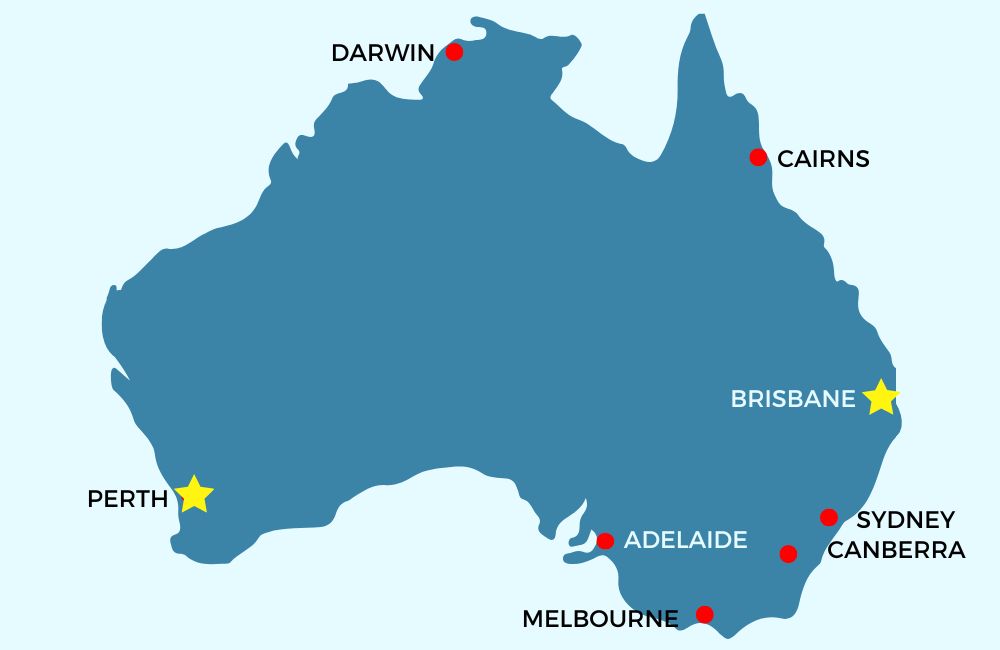 ---
2. Perth vs Brisbane Population
With 2.1 million inhabitants, Perth is the fourth most-populated city in Australia. Perth is also the longest city in the world, with suburbs stretching for 150 km along the Western Australia coastline!
Brisbane is more populated than Perth, with 2.5 million inhabitants, making it Australia's third-largest city in terms of population. I would certainly say that Brisbane feels bigger and busier than Perth, although still much smaller than Sydney and Melbourne.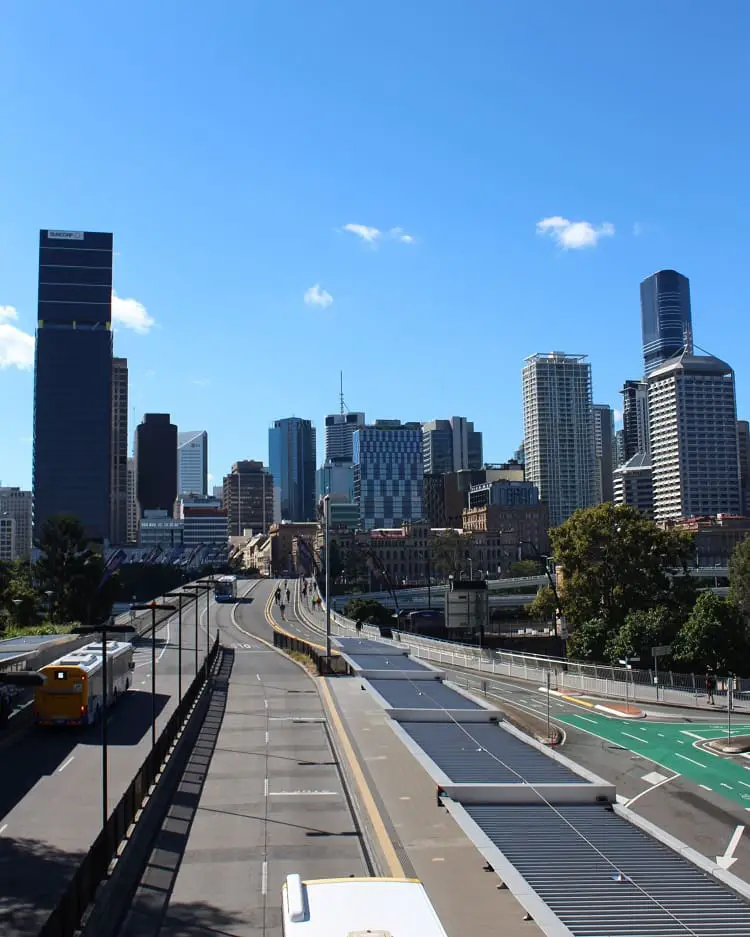 ---
3. Brisbane vs Perth Weather
While both Perth and Brisbane enjoy mild to hot temperatures year-round, the cities do have very different climates. This could be a deciding factor when choosing which city to live in!
Perth has a temperate Mediterranean climate with hot, dry summers and mild, wet winters. Brisbane, on the other hand, has a humid subtropical climate. This means hot, rainy summers with frequent storms and mild, dry winters.
Read on for a more detailed comparison of the climate in Perth and Brisbane from the Australian Bureau of Meteorology.
Summer Temperatures
Perth's hottest month is February, when it has an average maximum temperature of 31.6 degrees. The average maximum temperature in Brisbane's hottest month, January, is slightly cooler, at 29.4 degrees.
While Perth is warmer than Brisbane in the summer during the daytime, Brisbane is much more humid. Brisbane's 3pm relative humidity in February is 60%, compared to only 38% in Perth.
Both cities can experience summer temperatures much hotter than average too. I've experienced days over 40 degrees in both Brisbane and Perth.
The overnight temperature in February is 18.4 degrees in Perth and 20.6 degrees in Brisbane. You won't need your hot water bottle!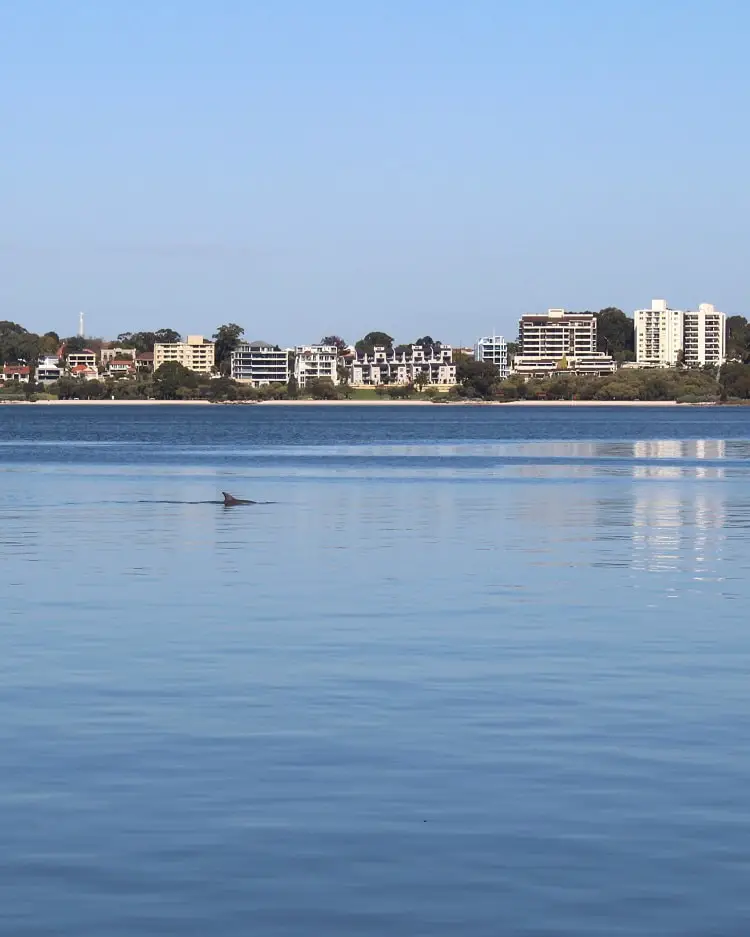 Winter Temperatures
In July, the coldest month, the average maximum temperature is 18.5 degrees in Perth, compared to a mild 20.4 degrees in Brisbane.
The average minimum temperature overnight in July is 8.0 degrees in Perth and 9.5 degrees in Brisbane. While the winter temperatures are not vastly different in the two cities, the rainfall varies greatly, which I'll cover further down.
Sunshine & Wind
One of the major advantages of living in Perth is the amount of sunny weather. Perth has an average of 139 clear days per year, making it the sunniest capital city in Australia! Unfortunately, Perth is also the windiest city in Australia, with the strongest winds felt between November and March.
Brisbane is only slightly less sunny than Perth, with an average of 113 sunny days per year. To put it into perspective, Melbourne only gets an average of 45 clear days per year. So, whether you choose to live in Perth or Brisbane, you're going to experience a lot of sunny weather!
Rainfall
Perth has an average of 81 rainy days per year (>1mm), compared to 76 rainy days in Brisbane. While this sounds fairly similar, there are a couple of differences between the rainfall in the two cities.
In terms of volume, the average rainfall per year is 1,149mm in Brisbane and 737mm in Perth. That's 56% more rain in Brisbane, falling across less days. In other words, Brisbane's rain showers are very heavy!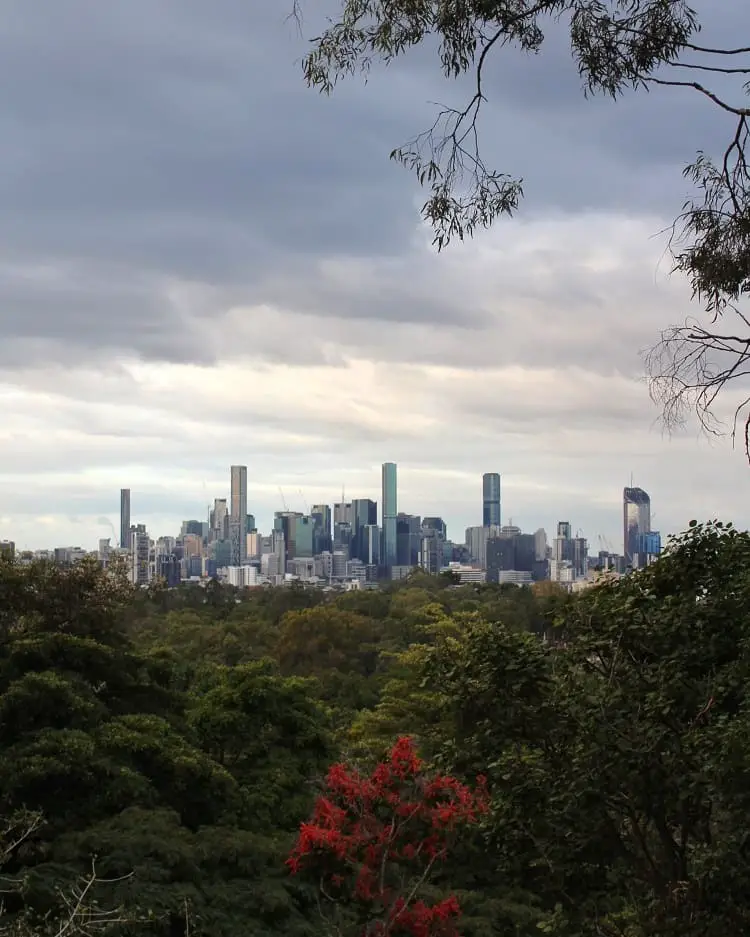 The other major difference between Perth and Brisbane is how the rain falls throughout the seasons. Brisbane gets an average of 8.8 days of rain in February, compared to only 1.2 days in Perth. Brisbane's wettest month is March, when it gets an average of 9.4 days of rain.
Perth's wettest month is July, when it gets an average of 14.7 days of rain. Brisbane only gets 4.2 days of rain at this time. So, summers are rainier in Brisbane, and winters are rainier in Perth.
Weather Summary
In summary, Perth has hotter, drier summers than Brisbane with less humidity but more wind. Conversely, Brisbane has warmer, drier winters than Perth. Both cities get plenty of sunshine across the year, and Brisbane gets heavier downpours of rain.
---
4. Beaches in Perth vs Brisbane
One of the biggest differences between Perth and Brisbane is their beaches. Perth is blessed with an abundance of beautiful white beaches that stretch up and down its never-ending coastline, making it a top choice for beach lovers.
My favourite beach in Perth was Scarborough Beach, which has a great choice of places to eat and drink along the esplanade. There are plenty of other options though, such as Cottesloe beach and City Beach.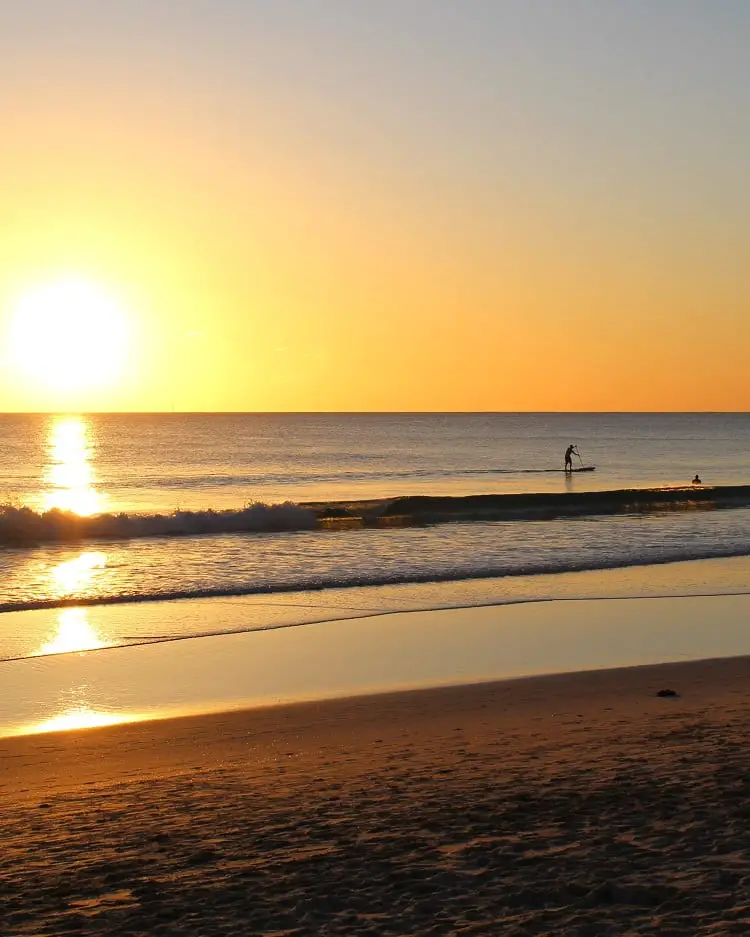 Brisbane's coastline, conversely, is mostly mudflats. The city does have a manmade beach and lagoon at South Bank, and there are beaches such as Redcliffe further out.
If you are specifically looking for the beach lifestyle, Perth is definitely a better city to move to than Brisbane.
If you're happy just visiting the beach on weekends, you can easily reach a choice of stunning beaches at the Gold Coast or Sunshine Coast from Brisbane, as well as gorgeous Moreton Island and North Stradbroke Island.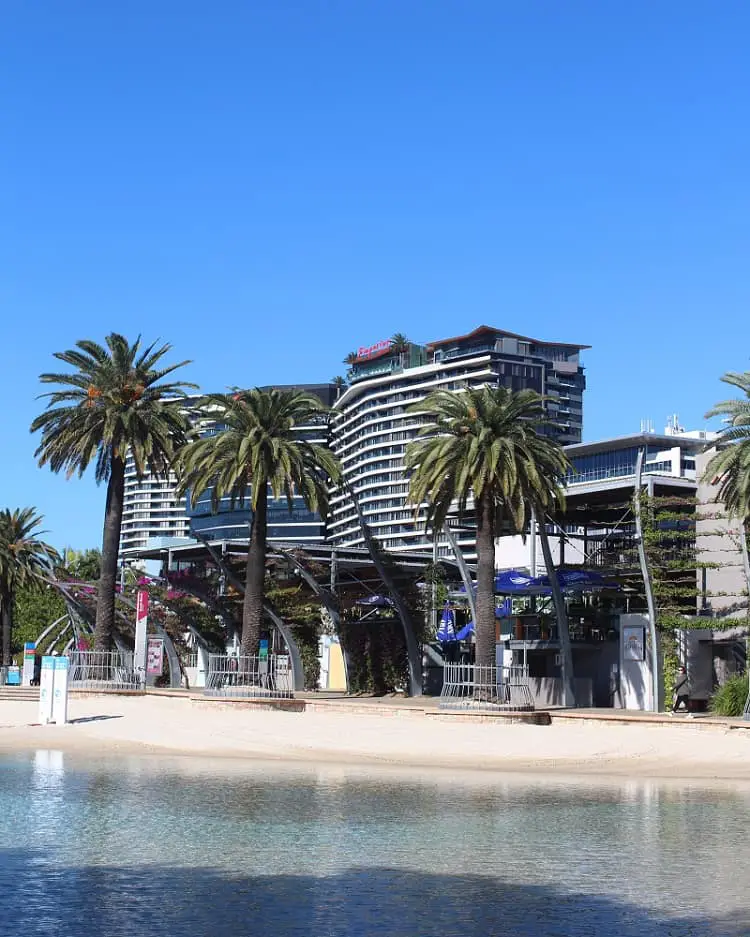 ---
5. Perth vs Brisbane Time and Daylight Savings
One of the similarities between Perth and Brisbane is that neither Western Australia or Queensland has daylight saving. This means the cities get darker a little earlier in the warmer half of the year than cities in most of the other states.
In the height of summer, the sun sets around 7:30pm in Perth and 6:45pm in Brisbane.
---
6. Brisbane vs Perth Cost of Living
The burning question! Is it cheaper to live in Perth or Brisbane? Here are some differences in the cost of living between the two cities.
Property Prices in Perth vs Brisbane
If you're planning on buying a property in Australia, it's crucial to research prices across the country, as they vary hugely. Brisbane homes, for example, have increased in price enormously during the pandemic, making it a substantially more expensive city than Perth in terms of property now.
Learn more in my blog post on Australian property prices and trends.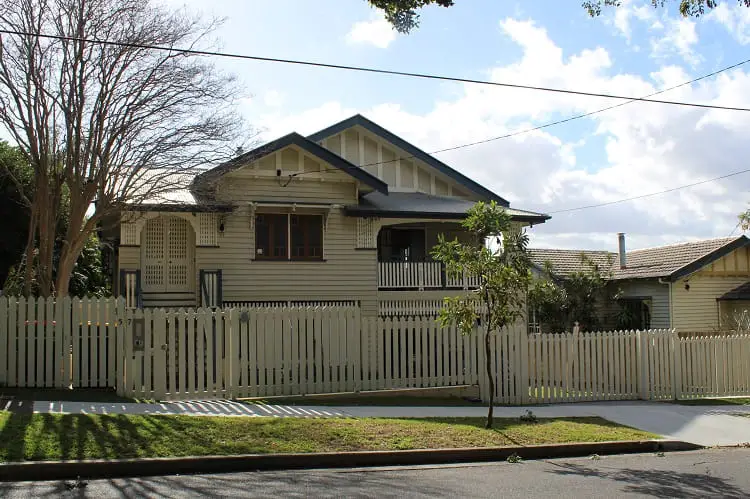 According to this CoreLogic property report from 1 July 2023, the median house value in Perth was $615,793 in June 2023, compared to $806,781 in Brisbane. That's 31% higher in Brisbane!
The median value of a unit (flat) in June 2023 was $417,643 in Perth and $512,262 in Brisbane. This makes Brisbane units 23% more expensive, on average, than units in Perth.
Rental Prices
The difference in rental prices between Perth and Brisbane is not quite as large as the difference in purchase prices.
From this June 2023 report on rent.com.au, the median weekly rent in Perth for a house was $590, compared to $620 in Brisbane. The median weekly rent for a unit (flat) was also slightly cheaper in Perth, at $500, compared to $550 in Brisbane.
Read my blog post on rent in Australia to learn how rent compares across the Australian cities and how to find a rental property.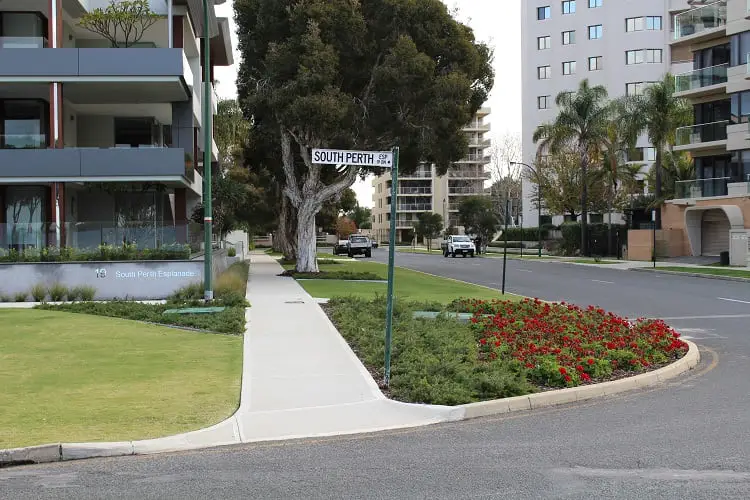 Cost of Utilities
According to this article on the Budget Direct website, the average cost of electricity, heating, water and garbage for an 85 metre-squared apartment in Brisbane is $170.12 per month, compared to $194.82 in Perth.
Public Transport and Fuel
The same article on Budget Direct calculated the average cost of a monthly public transport pass in Perth to be $139, compared to a much higher $198 in Brisbane. Fuel prices are the same in both cities.
Food Prices
The article also found that groceries are 3.13% cheaper in Perth than in Brisbane, and restaurant prices are 5.33% lower in Perth.
---
7. Perth and Brisbane Lifestyle
If living in a huge city like Sydney or Melbourne doesn't appeal to you, moving to Perth or Brisbane may be a better option. While both cities have plenty of attractions and nightlife, they do have relaxed feel and fairly slow pace of life.
I personally think Perth is a very scenic city with a lot of natural beauty, such as the beautiful blue Swan River and gorgeous beaches. You can really enjoy a relaxed, outdoor lifestyle there.
A small sample of things to do in Perth that I enjoyed are admiring the city views from Kings Park, enjoying live music in Fremantle or enjoying a night out in Northbridge.
Head over to my Perth page to browse all my Perth articles and learn more about what the city has to offer.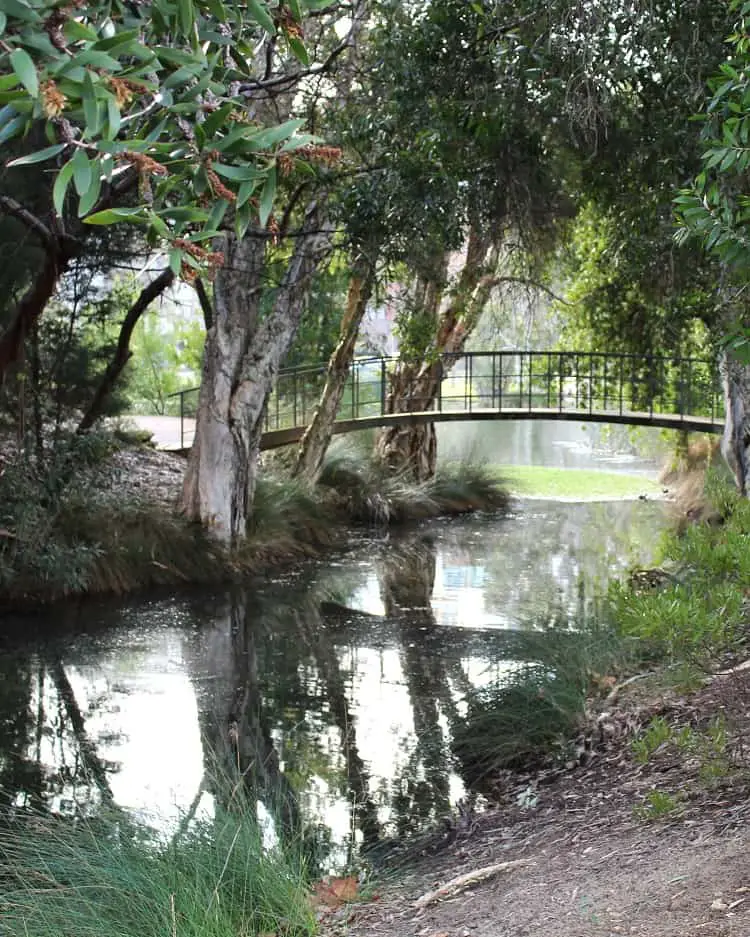 Brisbane might not have Perth's amazing beaches, but I found plenty of fantastic Brisbane attractions when I lived there.
Brisbane has some fantastic green areas right in the city, such as the riverside botanic gardens and Mount Coot-tha. There's also plenty of natural beauty just outside of Brisbane city, such as national parks, the hinterland regions and nearby islands.
The river really is the central focus of the city in Brisbane. You'll find waterfront restaurants and bars, and lots of things to do in pretty South Bank. The city looks beautiful lit up at night next to the river too.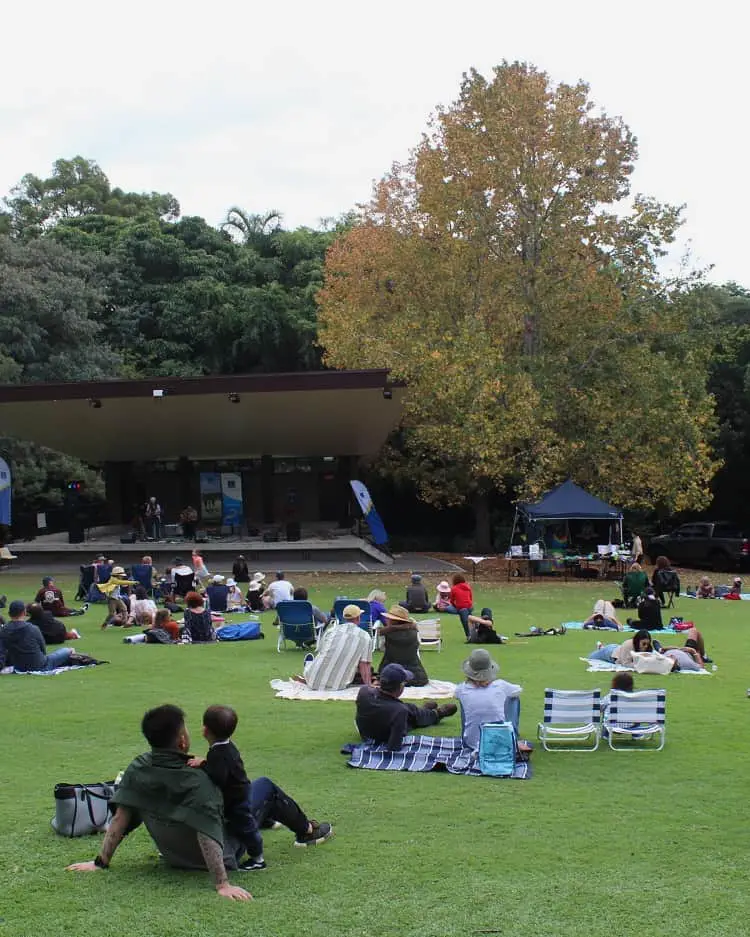 I thought Perth seemed prettier but a quieter than Brisbane. Both cities have seen a lot of development over recent years though, with new apartment blocks popping up along the riverside areas.
Both Perth and Brisbane would be a great choice for families, although buying a family home is much cheaper in Perth.
---
8. Travel Destinations Near Brisbane and Perth
Brisbane and Perth are both close to an amazing array of beautiful holiday destinations. I don't think many coastal cities in Australia will disappoint, to be honest! Here's a small selection of holiday hotspots to inspire you to make the move.
Coastal Destinations in Western Australia and Queensland
I enjoyed a stunning coastal road trip from Perth to Adelaide and found so many beautiful places within a few hours south of Perth. Highlights include food and wine hotspot, Margaret River, the ancient forests of Pemberton and blindingly white beaches in Esperance.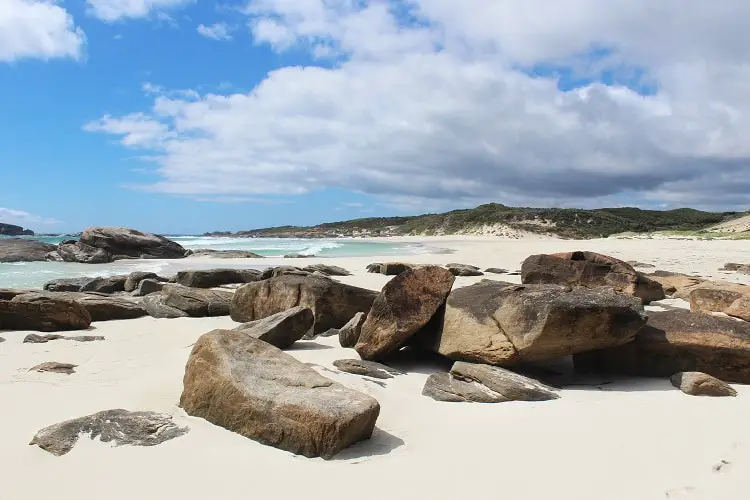 For some winter sun, you can also fly north from Perth up to popular Broome or take a road trip up to the many national parks and beaches in WA.
From Brisbane, you can easily reach the popular Sunshine Coast, which has amazing beaches and lots of things to do. There's also a wealth of other tropical holiday destinations in Queensland, such as the Whitsunday Islands.
I went on a great road trip south from Brisbane to Sydney, which includes well-known destinations like Byron Bay. You'll also find much quieter beachside and hinterland towns, such as quaint little Bellingen.
Cities Close to Brisbane and Perth
A great city to visit 2.5 hours south of Perth is Busselton, which has brilliant beaches and lots for kids to do. Also, Bunbury, the third-largest city in Western Australia, is fantastic for beaches and restaurants.
Near Brisbane lies the stunning Gold Coast. While it's well known for lively and built-up Surfer's Paradise, there is actually a wide range of quieter and very beautiful spots along the coastline.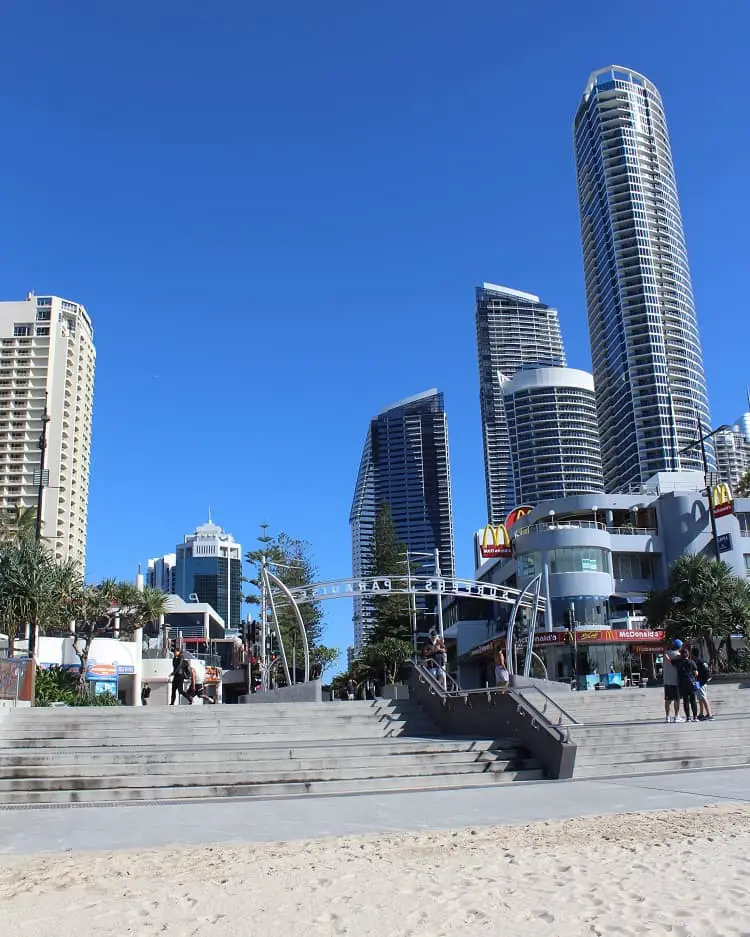 Islands Near Perth and Brisbane
Both Perth and Brisbane have some great islands for a fun weekend getaway!
Hop over to Rottnest Island from Perth to see natural landscape full of stunning beaches and Australia's cutest marsupial, the quokka! From Brisbane, head off to Moreton Island to see the Tangalooma wrecks and stay in a beachside resort.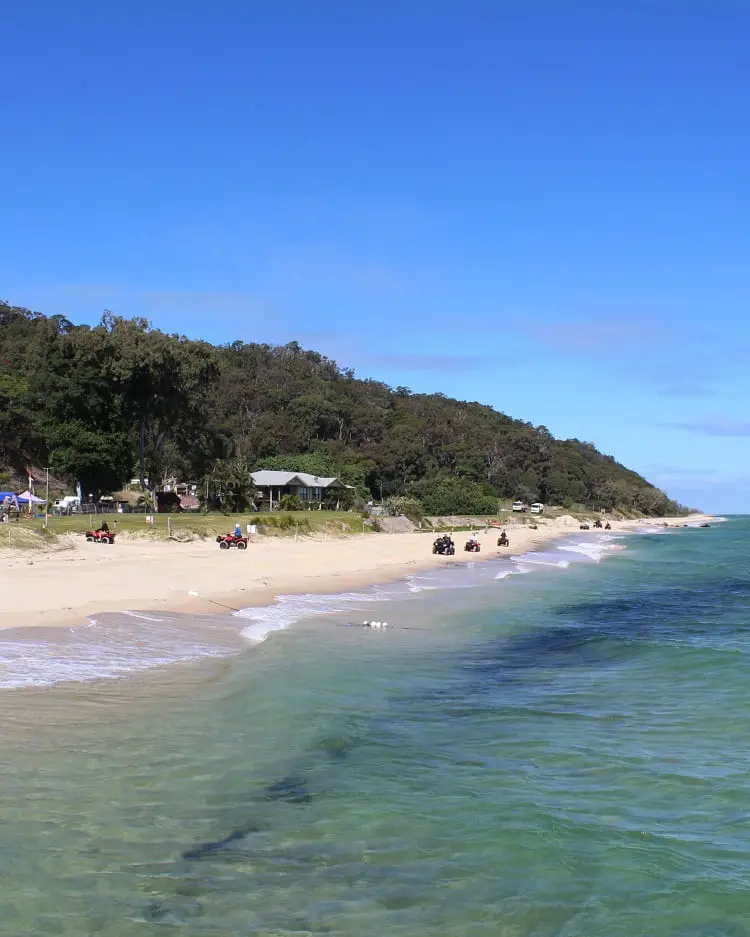 ---
Have you decided which is better, Perth or Brisbane? Both cities have a relaxed pace of life with plenty of sunshine.
I enjoyed living in both cities. I would say I prefer Perth for its beautiful scenery and beaches but loved Brisbane's east coast location and city attractions.
All the best deciding whether to live in Brisbane or Perth.
Written by Lisa Bull
Lisa Bull, founder of Dreaming of Down Under, has been living in Australia as a British expat since 2015. After travelling to every state and territory in Australia and living in Perth, Brisbane and Sydney, Lisa knows from first-hand experience the best destinations to visit in Australia and the best budget travel tips. Her guides on this blog have been read by over 700k readers and helped thousands of people achieve their dream of living in or travelling Australia.