This post may contain affiliate links. Please see my disclosure policy for more details.
If you're thinking of living in Perth, Australia, you're one of many expats who dream of the beach lifestyle in Australia's sunniest state capital city.
I spent five very fun months living in Perth during 2015, and it was my first destination when I arrived in Australia after gaining permanent residency. I discovered a city with beautiful beaches, a laidback lifestyle, pretty riverside scenery and affordable rent and property.
If you're considering moving to Perth, or are trying to decide where to live in Australia, here's the lowdown on what Australia's sunniest capital has to offer.
You can also check out my related YouTube video below, or read my blog post on what living in Perth is like compared to living in Sydney.
---
Living in Perth: Table of Contents
To skip straight to a topic on Perth lifestyle, just click the links below.
---
1. Perth is Isolated
The first thing to be aware of is that Perth is one of the most isolated major cities in the world. While the east coast of Australia is fairly built up and well populated, the west coast is quite the opposite.
The nearest large city to Perth is Adelaide, 2,700km away (read about my overland journey from Perth to Adelaide here to find out what lies in between). Perth is actually nearer to Indonesia than Sydney and Brisbane.
If you prefer the idea of living on the east coast of Australia, make sure you read my blog post comparing Perth to Brisbane, as Brisbane could be a better option for you.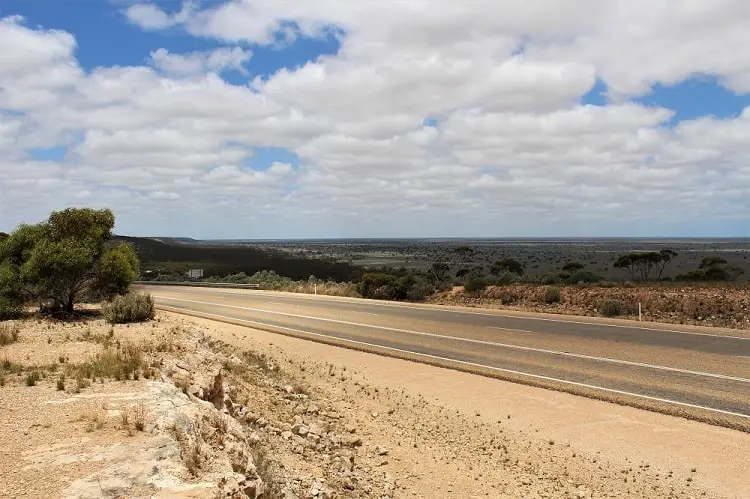 ---
2. Living in Perth: Things to Do & Lifestyle
Set on the Swan River with a compact city centre (called the CBD in Australia), pretty Perth certainly has a smaller feel than Sydney and Melbourne, with only a tiny stretch of skyscrapers making up its skyline in comparison. There are plenty of fun things to do in Perth though.
The CBD is similar to those in other Australian cities, although with quite a new and shiny feel compared to Sydney and Melbourne, which have a lot of character-filled heritage buildings.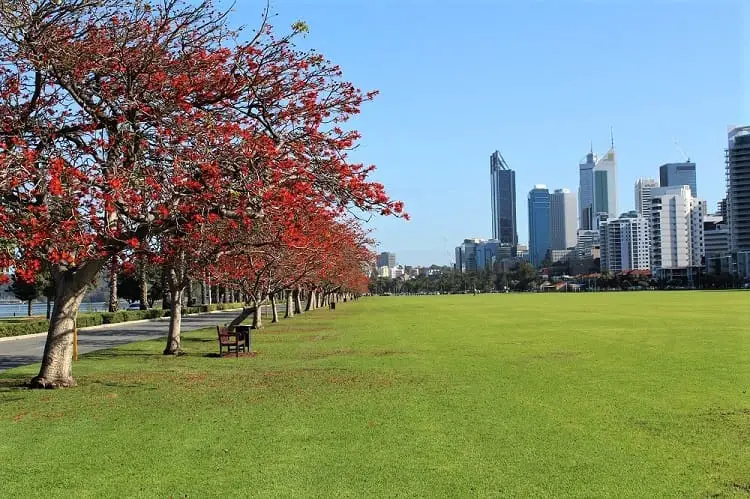 The riverside area in Perth is particularly beautiful, with great views, waterside cafes and often dolphins arching out of the water! The perfect location to enjoy the sunshine or join the many joggers and cyclists at sunset.
The stunning and enormous Kings Park, with bush walks and elevated views over the city, is an easy walk or bus ride away from the CBD. At dawn, you'll witness Perth's sporty culture as the lycra brigade arrive en-masse, hurling themselves up and down the steps as the sun rises over the city!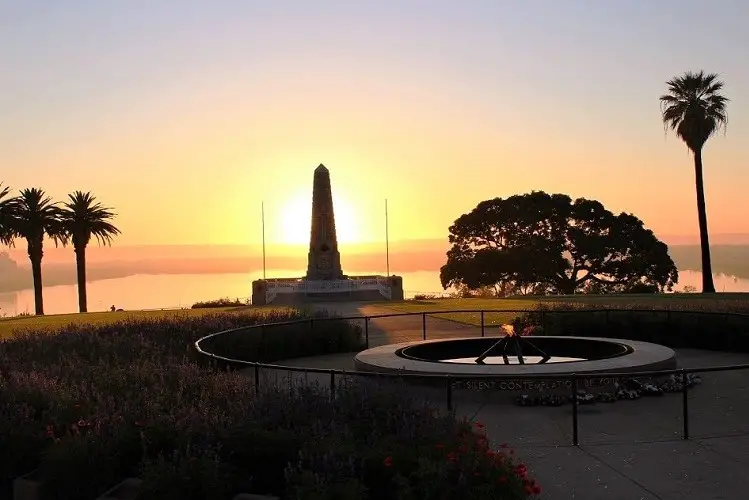 Lively Fremantle lies to the south and makes a great day out, with its heritage architecture and thriving music and arts scene. A short walk from Perth CBD is funky Northbridge, if you want to experience Perth's quirky café culture and nightlife.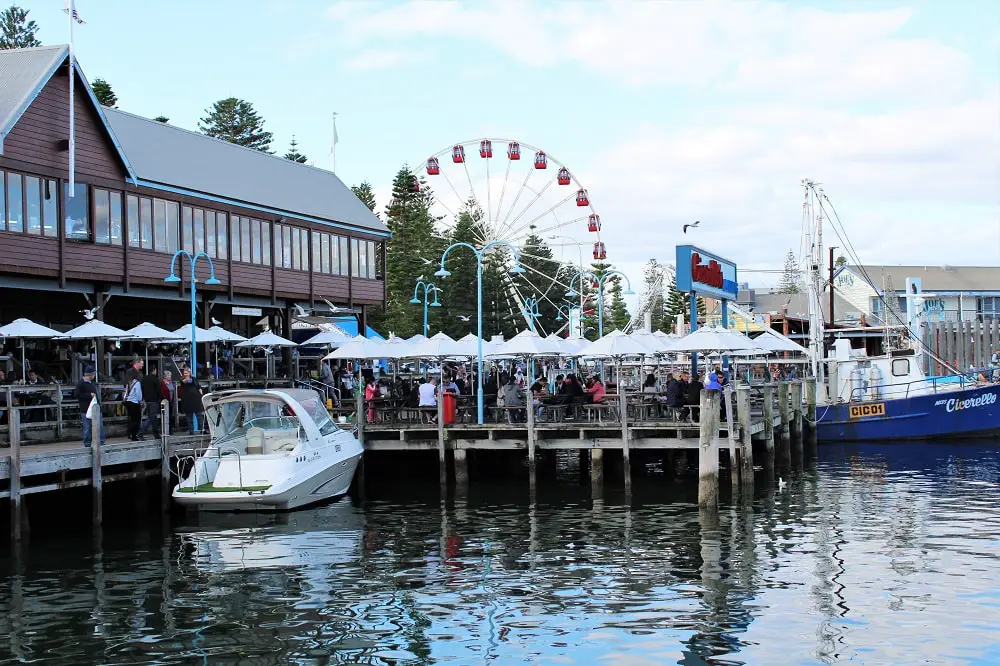 ---
3. Perth Nightlife
From the Murray Street bars and restaurants in the CBD to Northbridge's nightclubs, there's plenty to keep you occupied in Perth if you're looking for nightlife. Suburbs such as Subiaco and Leederville have a great choice of restaurants and cafes, and once spring arrives the Twilight Markets begin in the city, along with pop-up events here, there and everywhere.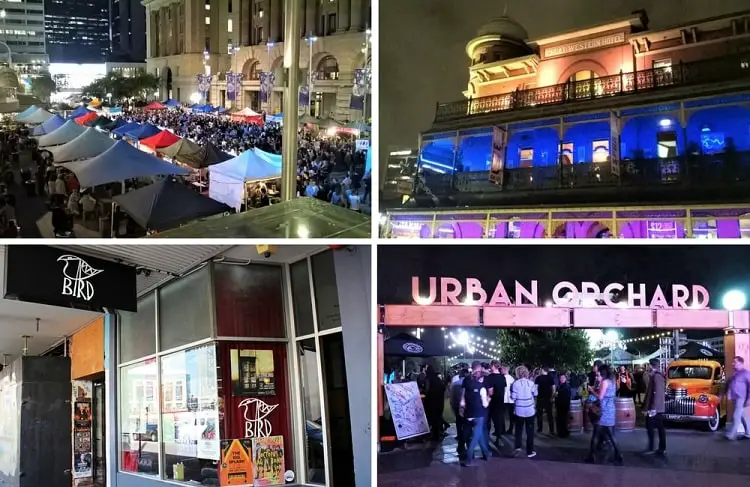 ---
4. Perth Beaches – White Sand & Sunsets
Perth, and Western Australia in general, has notoriously beautiful beaches. And its location on the west coast of Australia means it gets pretty spectacular sunsets too. From the city centre it's only 20 minutes on the train to Cottesloe Beach, or slightly further to the pretty Scarborough Beach, City Beach and many others.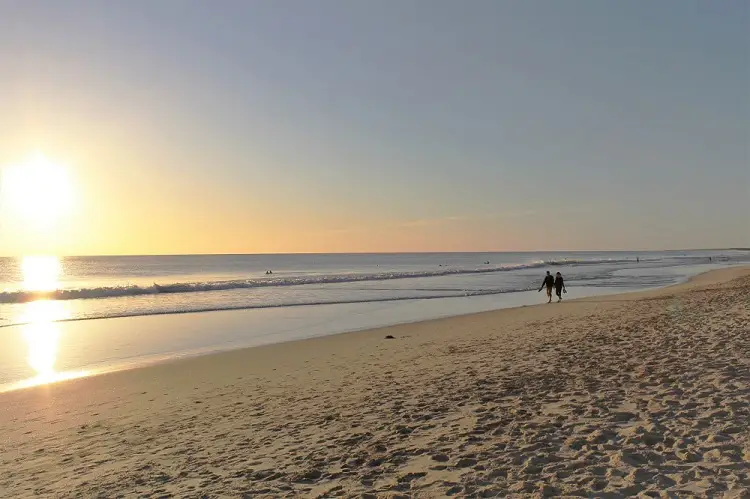 ---
5. Perth Weather
Perth enjoys a Mediterranean climate, with hot, dry summers and cool, wet winters. With an average of 139 sunny days per year, it's the sunniest state capital in Australia!
Perth has average highs of 18-19 degrees in the winter, and 29-32 during the summer months. At night time, the temperature drops to around 7-8 degrees in the winter, and 16-18 in the summer.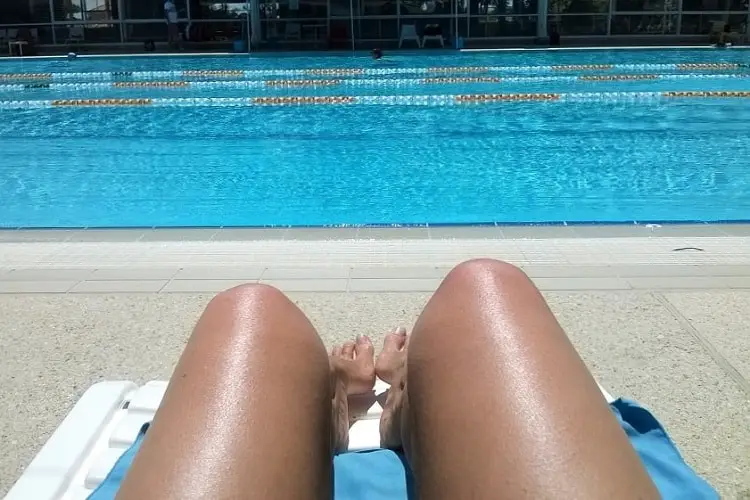 I was living in Perth from June to November in 2015 and must say the winter nights were much colder than I expected, dropping down to 2 degrees on one occasion.
I also experienced 40 degrees in the summer, which was really revolting! Most of the time it's sunny and pleasant though.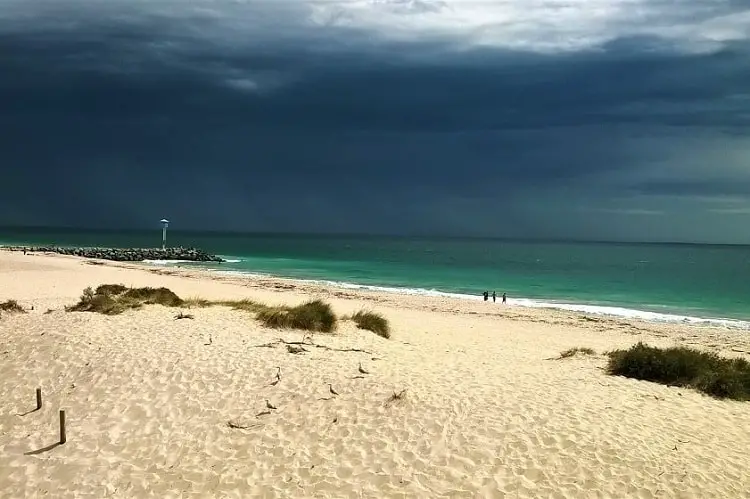 ---
6. Perth Property Prices
The cheap price of property in Perth (compared to other Australian cities) is a very big advantage of living in Perth and a huge attraction to prospective migrants.
According to data from the June 2022 CoreLogic Hedonic Home Value Index report, the median house price in Perth during the previous month was only $582,550 (almost three times cheaper than in Sydney), and the median unit (flat) value was $410,850, making Perth the cheapest state capital in Australia to buy a home!
---
7. Renting in Perth
According to the June 2022 CoreLogic report linked above, Perth is the third-cheapest expensive city in Australia to rent in (after Adelaide and Melbourne). The median weekly rent for a house in Perth at that time was $500, and for a flat, $450.
As a comparison, the most expensive state capital in Australia to rent a home in was Canberra, with median weekly rent of $720 for a house and $560 for a flat/unit.
---
8. Perth Daylight Hours
Along with Queensland and the Northern Territory, Western Australia does not have daylight saving.
This means in mid-summer the sun rises just after 5am and sets around 7:25pm – quite a bit earlier than in Melbourne, where the sun stays up until 8:45pm. In the Perth winter the sun rises just after 7am and sets around 5:20pm – not too different from the other cities.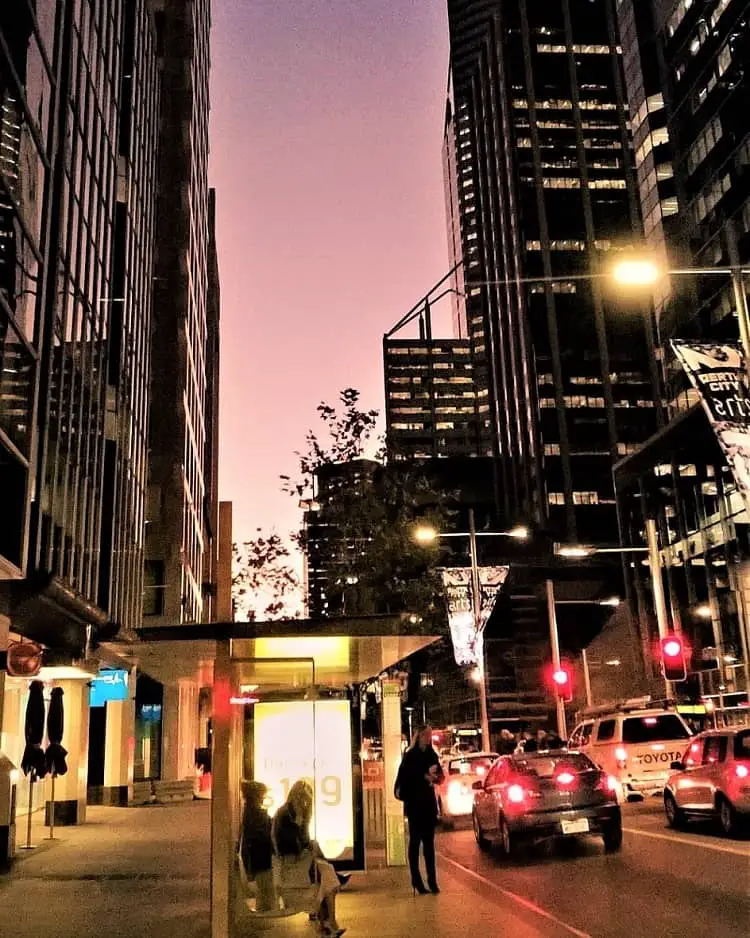 ---
9. Public Transport in Perth
Perth has an easy-to-use transport system covering the metropolitan area. You will need a Transperth travel card that you load with credit and scan when you get on and off buses, trains and ferries.
Even better, there's a Free Transit Zone within certain boundaries around the city centre, where you can travel for free, and a network of free buses (called CAT buses) too.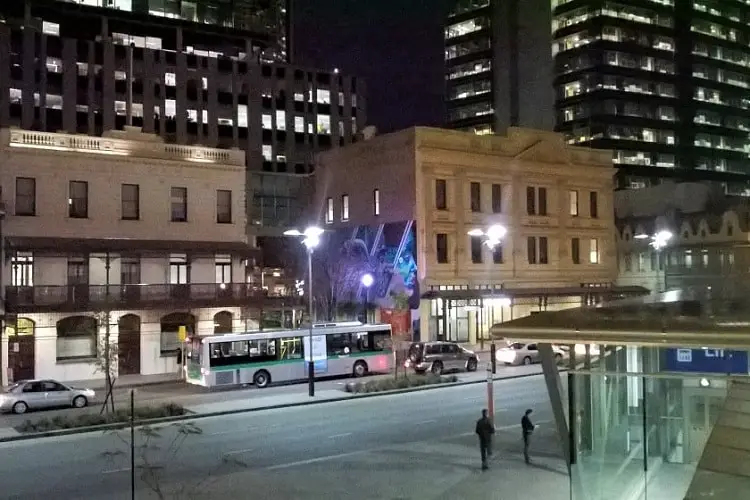 ---
10. Where Do People Living in Perth Go on Holiday?
Even though Perth is very isolated, it has some pretty stunning locations right on its doorstep if you don't want to travel too far for your holidays.
Just a 25-minute ferry ride away is the beautiful and unspoilt Rottnest Island, and a three-hour drive south takes you to the Margaret River region, packed with beautiful beaches, vineyards and a very famous food scene.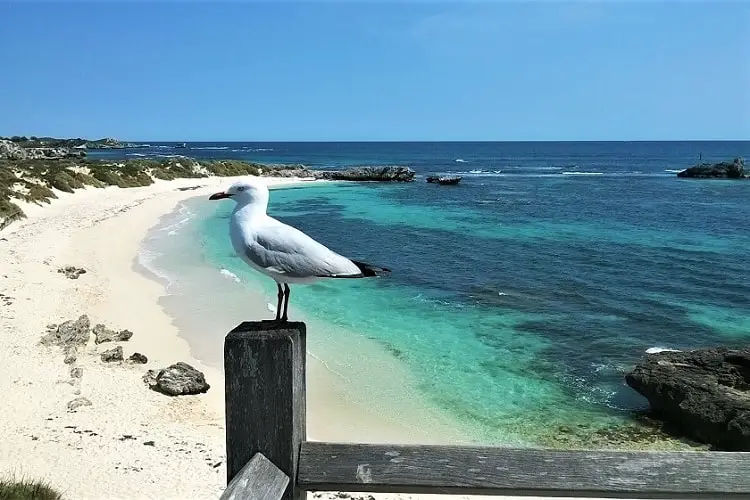 Further afield you've got Denmark, Albany and Esperance on the south coast, and Broome further north up the west coast. You can also fly to Bali in less than four hours; it's a great city for access to Southeast Asia.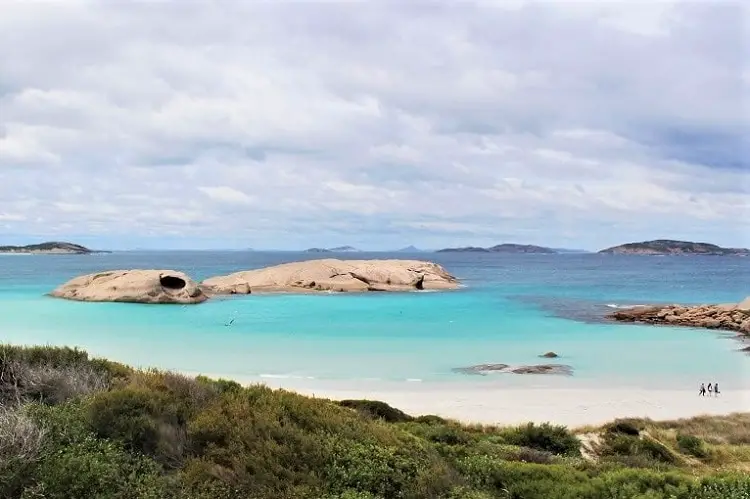 ---
I had a fabulous time living in Perth, and I'd recommend it to any expat as long as you don't mind the isolated location. If you'd like to read overviews of other Australian cities, take a look at my where to live in Australia page or read my blog post comparing Adelaide vs Perth. Happy moving!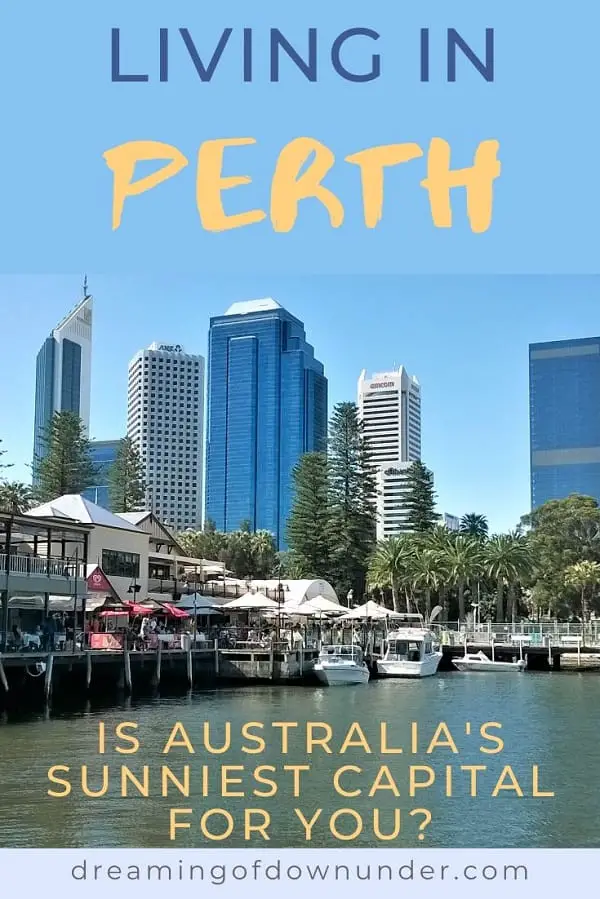 Written by Lisa Bull
Lisa Bull, founder of Dreaming of Down Under, has been living in Australia as a British expat since 2015. After travelling to every state and territory in Australia and living in Perth, Brisbane and Sydney, Lisa knows from first-hand experience the best destinations to visit in Australia and the best budget travel tips. Her guides on this blog have been read by over 700k readers and helped thousands of people achieve their dream of living in or travelling Australia.