This post may contain affiliate links. Please see my disclosure policy for more details.
Situated approximately 220km southwest of Perth, Geographe Bay is the beautiful curve of coastline extending from Bunbury down to Cape Naturaliste in Western Australia. After a visit to Penguin Island in Rockingham and a day fending off Christmas spiders in Yalgorup National Park, my travel mate, Michi, and I hit the bay on the third day of our epic Perth to Adelaide drive, and set up camp to discover the best things to do in Busselton.
With beautiful beaches, a famously long jetty, nearby tuart forest and a bustling waterfront precinct, Busselton is understandably a popular destination for both backpackers and holiday makers alike. Its proximity to Perth and the Margaret River region make it an ideal base to explore southwest Western Australia.
Here are the top attractions in Busselton WA that we discovered!
---
On the Way to Busselton – Pit Stop at Bunbury
If you're heading down to Busselton from Perth, it's worth stopping for a break in Bunbury, the third biggest city in Western Australia. We climbed Marston Hill Lookout Tower at the end of Apex Drive to see panoramic views of the city, watched locals teaching their children to fish while we enjoyed a coffee on the waterfront at Mash Brewing, and stocked up on food before heading further south to Busselton.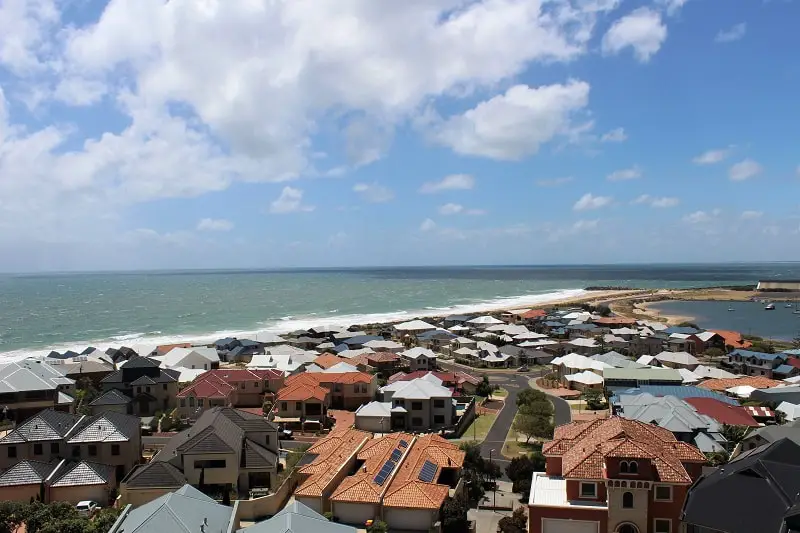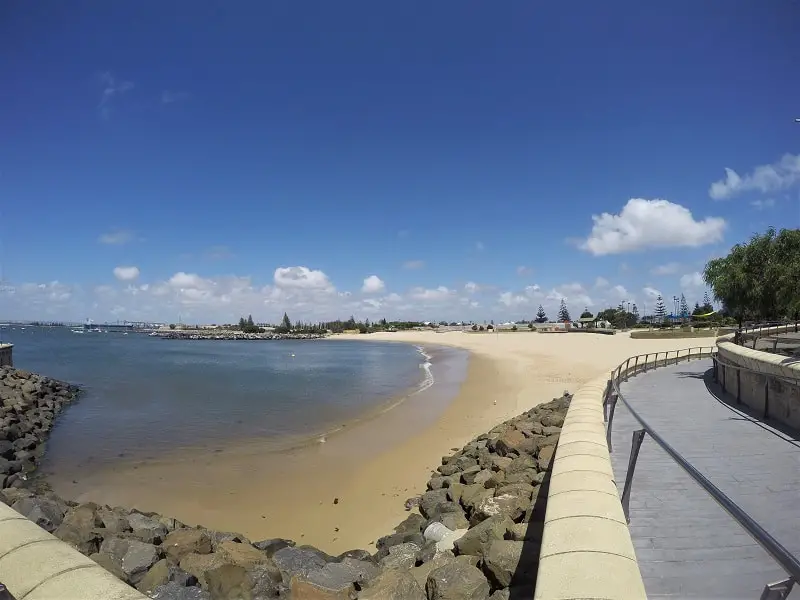 ---
Busselton Jetty
The most well-known Busselton attraction has to be its heritage-listed jetty, the longest timber-piled jetty in the southern hemisphere! Jutting out across the waters of Geographe Bay for over 1.8km, it's hard to even see the end!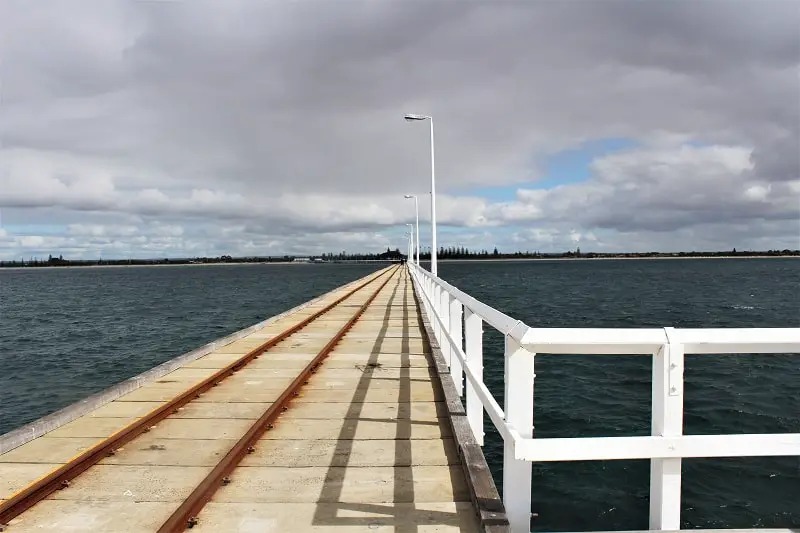 To make your visit even more interesting, and save your legs, it comes complete with the charming little Busselton Jetty Train to take you to the bottom.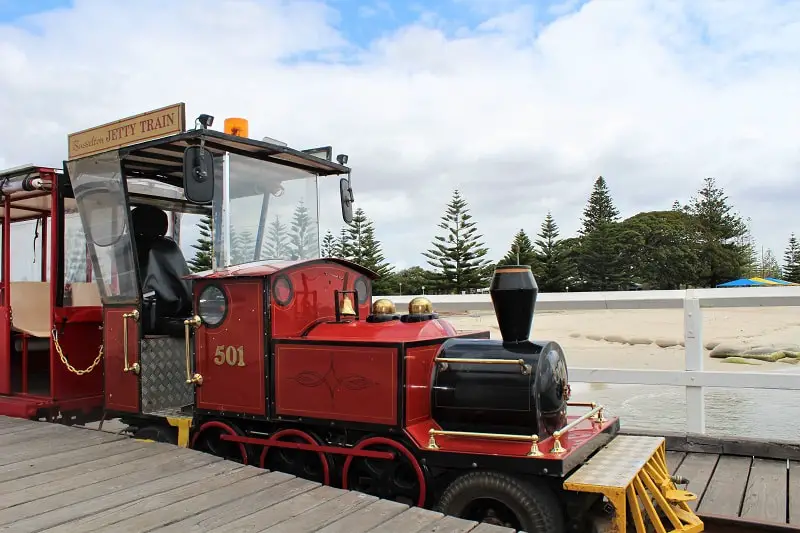 ---
Busselton Underwater Observatory
At the end of the jetty lies Busselton Underwater Observatory, where you can descend 8 metres below water level and peer through the eleven viewing windows at the tropical sealife of Geographe Bay. Tickets to the Underwater Observatory cost us $32 per adult and included a guided tour, a Jetty Day Pass and a free return ride on the Jetty Train.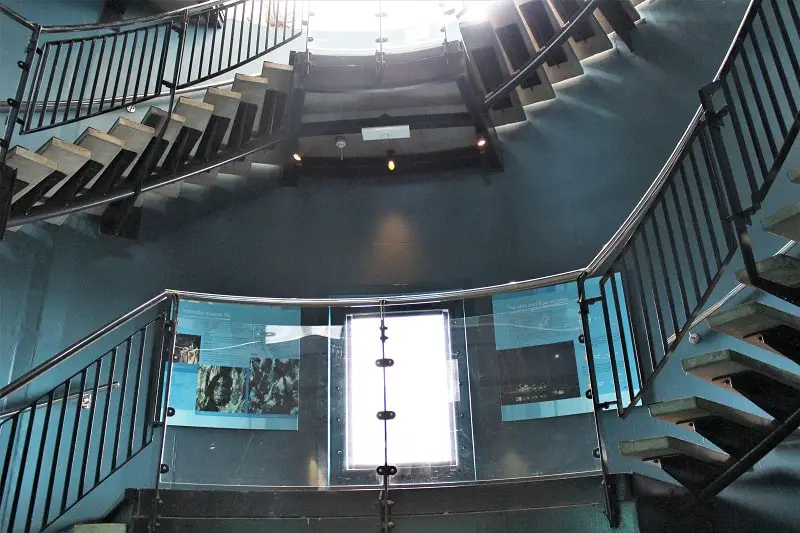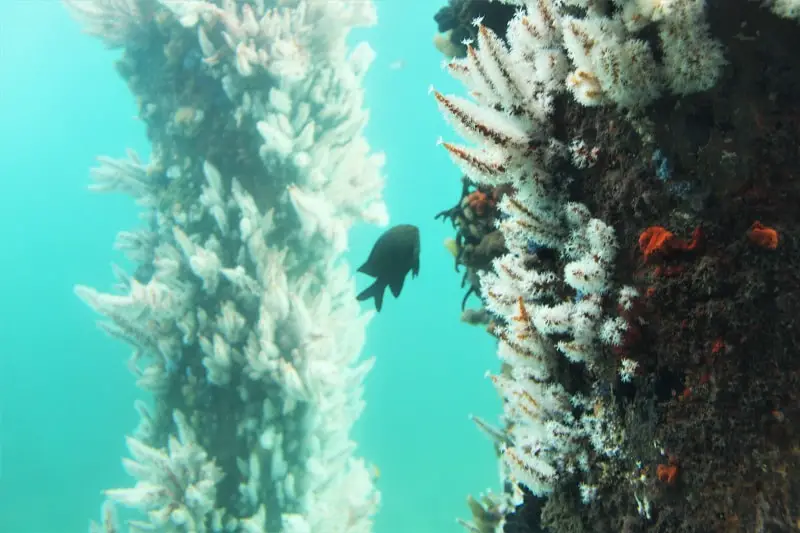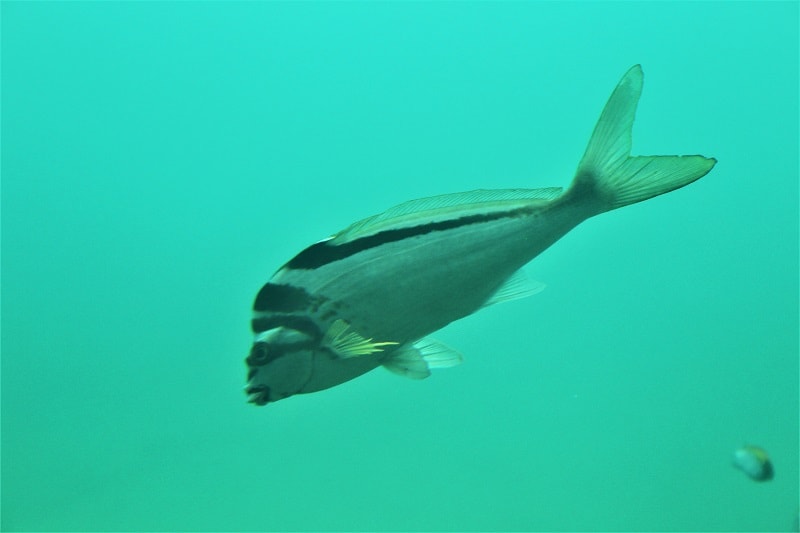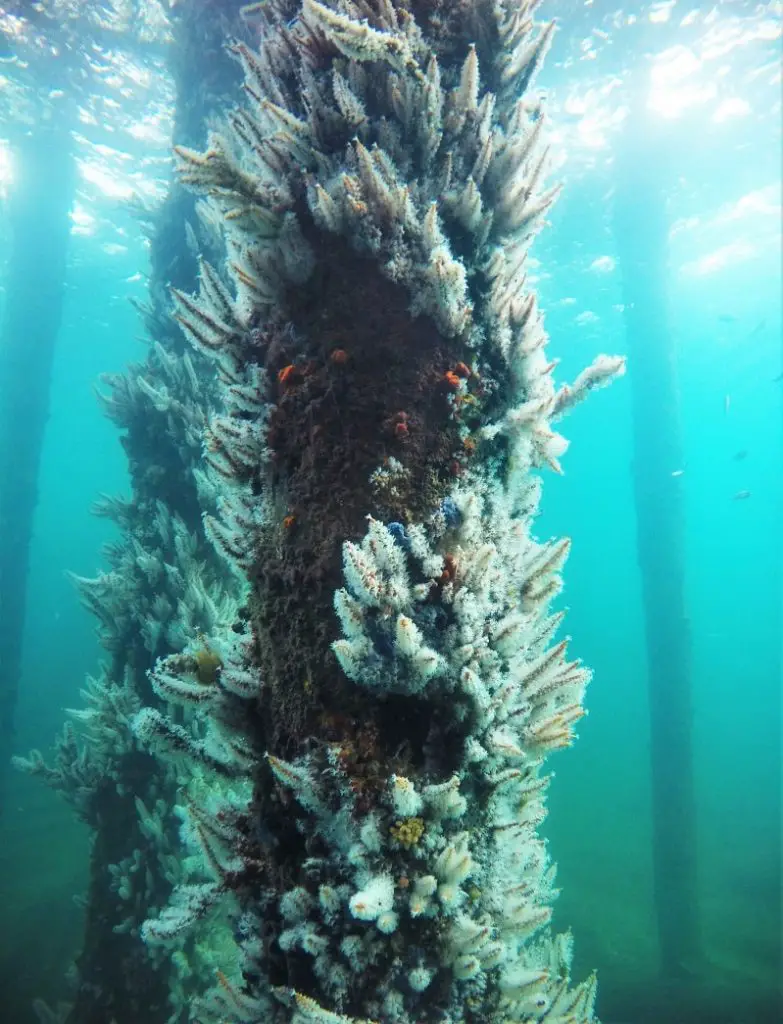 ---
Busselton Beach
Stretching on for over 15km and blessed with bright white sand and brilliantly blue water, Busselton Beach is a must-see on your visit to southwest Australia. For a safe swimming area, there's an enclosure just west of Busselton Jetty.

---
Whale Watching Tour in Geographe Bay
The calm waters of Geographe Bay are a popular location for whale watching. We headed out on a tour from Dunsborough on an amazing whale-watching tour with Naturaliste Charters, which I'll write more about in my next post.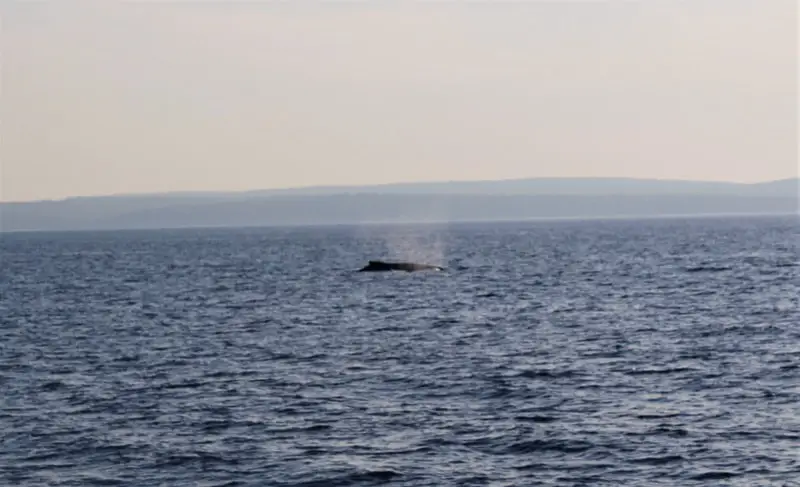 ---
Busselton Accommodation – BIG4 Beachlands
Despite the unexpected amount of unusual insects we encountered the previous night at Martin Tank Campground in Yalgorup, it had been picturesque, quiet and beautiful. So we were a bit taken aback when we arrived at the bustling BIG4 Beachlands Busselton and had our first taste of a snazzy, big-chain Australian holiday park!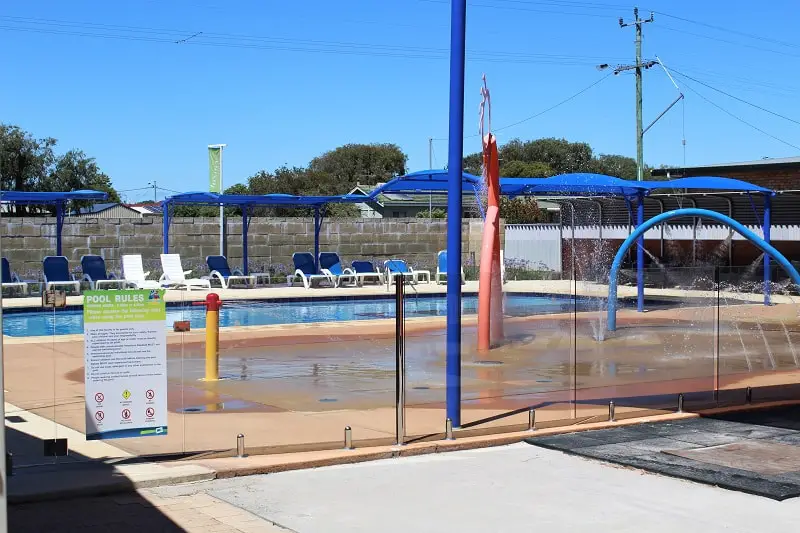 Although it cost $47 per night, the facilities at BIG4 Beachlands were truly excellent and included clean toilets, hot showers, a camp kitchen, TV, swimming pool, kids' playground, free Wi-Fi… I could go on. For families it's an ideal place to stay. And the location around the corner from Geographe Bay is perfect.
Book BIG4 Beachlands Busselton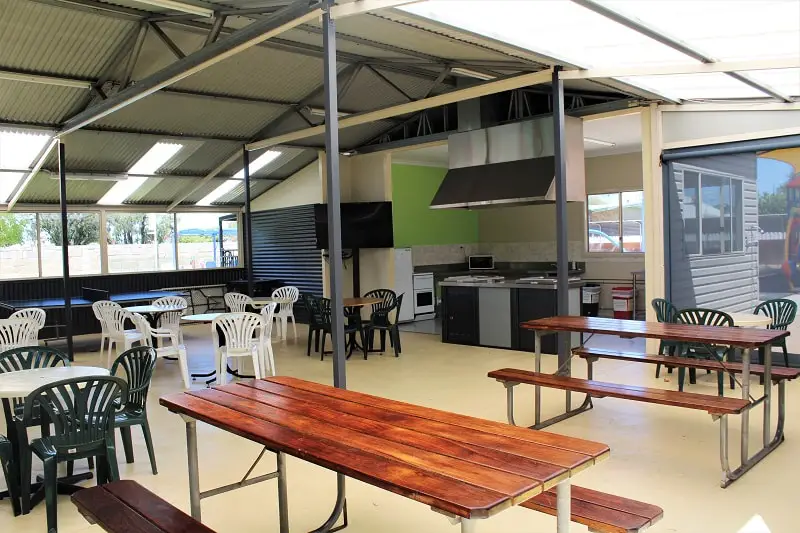 Little did we realise at this early stage on our road trip from Perth to Adelaide that we would later reach a point where we were relieved to spend a night or two at these kinds of holiday parks, busy or not!
---
Tuart Forest National Park, Busselton – Possum Spotlight Trail
Ahhh, possum spotting. We'd read about the night time possum spotlight trail in Busselton on numerous websites, and since so many people had apparently seen a huge number of the little furballs here, there and everywhere in the national park, we set off with high hopes.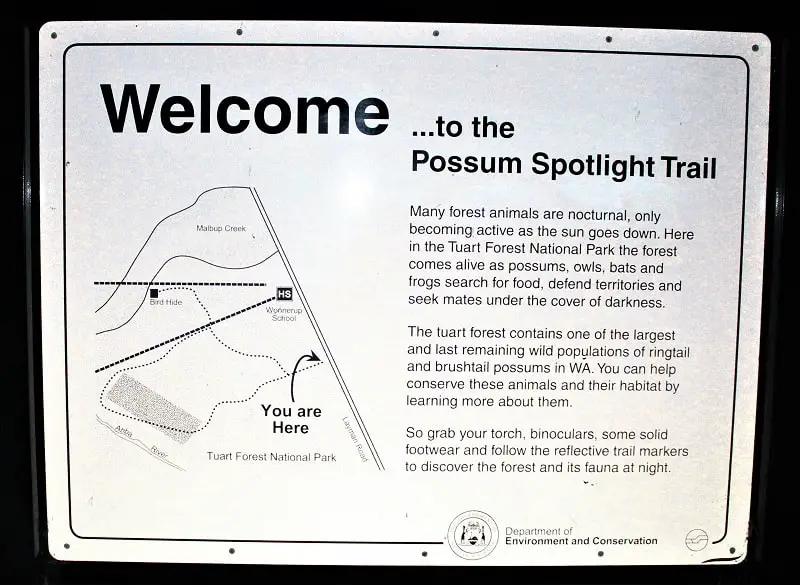 The first obstacle was finding the start of the trail in complete darkness. After driving up and down the road a few times, we finally found the parking spot. Hopefully the map above will help you if you plan on doing it yourself.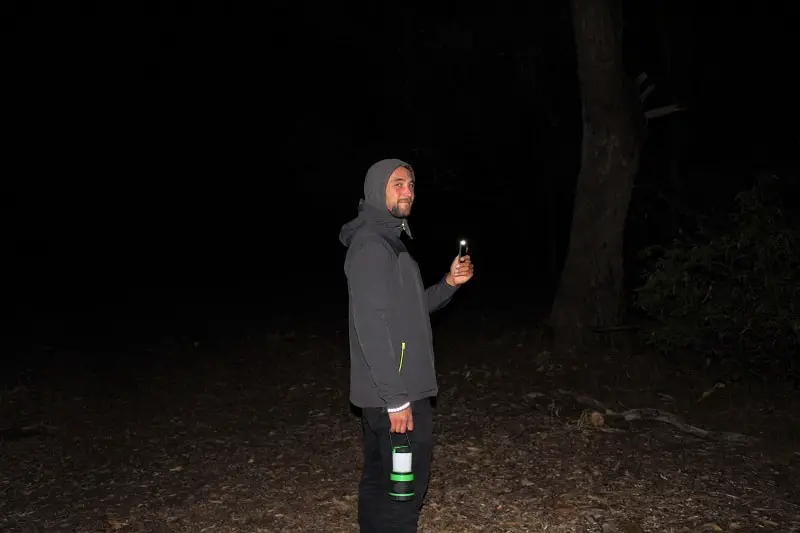 Wrapped up in hoods and scarves (yes, southwest Australia is cold at night, even at the end of spring!) we set off in the chilly night air, torches in hand and eyes scouring high above us in the trees.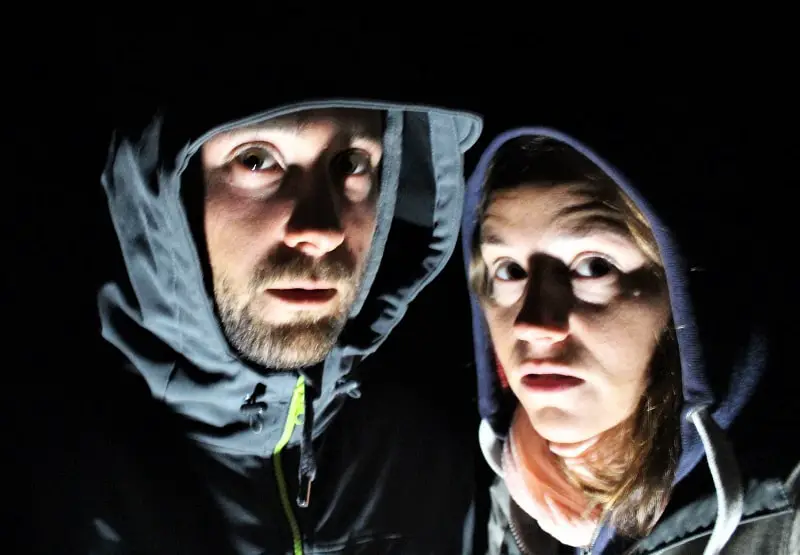 Thankfully, we spotted these two possums right at the start of the walk. Unfortunately, the wealth of wildlife promised in everything we'd read seemed to be non-existent. No matter how hard we looked, the only other creatures we saw were a scary spider and a kangaroo! Hhhhmf.
For a more successful walk, I'd suggest booking this organised nocturnal animal tour, where you'll visit an animal sanctuary and see a mixture of Australian wildlife, including the endangered woylies!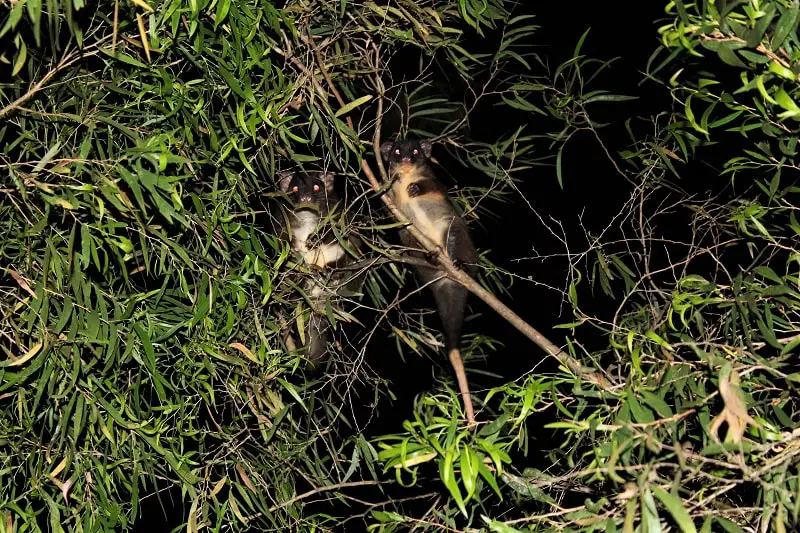 ---
 READ MORE:
Read our whole Perth to Adelaide drive itinerary, complete with highlights, driving times, distances and costs to help plan your own journey.
Continuing further south from Busselton, here's my post on things to do in Dunsborough and Yallingup, two gorgeous coastal towns in Western Australia that we explored on our next stop!
---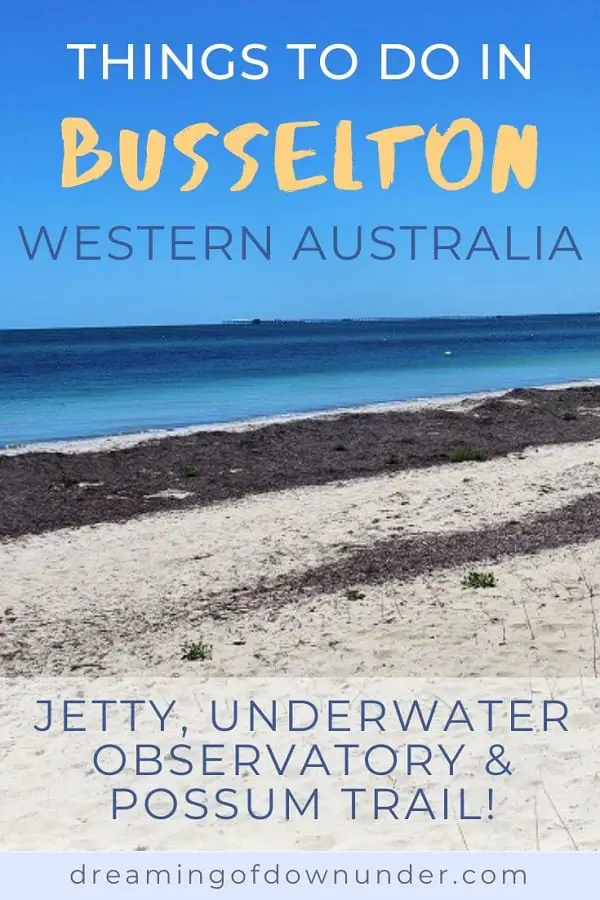 Written by Lisa Bull
Lisa Bull, founder of Dreaming of Down Under, has been living in Australia as a British expat since 2015. After travelling to every state and territory in Australia and living in Perth, Brisbane and Sydney, Lisa knows from first-hand experience the best destinations to visit in Australia and the best budget travel tips. Her guides on this blog have been read by over 700k readers and helped thousands of people achieve their dream of living in or travelling Australia.