This post may contain affiliate links. Please see my disclosure policy for more details.
With world-class beaches, amazing parks, pretty riverside views and a wide choice of restaurants, cafes and nightlife, it's no wonder expats and backpackers alike flock to the beautiful city of Perth in Western Australia.
While it's one of the world's most isolated cities, Perth still has plenty of fun things to do, and I'd highly recommend a visit there.
I spent five months living in Perth  during my Australian south coast adventure, so I had plenty of time to explore  and dig out those hot spots that tourists sometimes miss.
If you're planning a visit to Australia's sunniest capital, read on to check out my top 15 things to do in Perth!
---
1. Visit Kings Park & Botanic Gardens
No trip to Perth would be complete without a visit to beautiful Kings Park, one of the largest inner-city parks in the world.
Not only does it boast a 17-hectare botanic garden with around 3,000 species of native flora, bushland walking tracks, a treetop walkway and multiple cafes, but the views over Perth city and the Swan River are absolutely stunning, especially at sunrise or sunset.
Check out my blog post on 10 Things to Do in Kings Park for more information.
---
2. Spend a Day in Fremantle
A day out in Fremantle was always one of my favourite things to do in Perth when I lived there. A historic seaside port less than half an hour from the city by train, Fremantle is full of lovely old Colonial buildings and has a fun, artistic vibe.
Pay a visit to Fremantle Prison or the Maritime Museum and Shipwreck Galleries, wander around the harbour, enjoy an alfresco lunch or coffee along Cappucino Strip on South Terrace or lounge around on Bathers Beach.
If you visit on a Friday, Saturday or Sunday don't miss the colourful Fremantle Markets on the corner of South Terrace and Henderson Street. For more information, read my post on how to spend a day in Fremantle.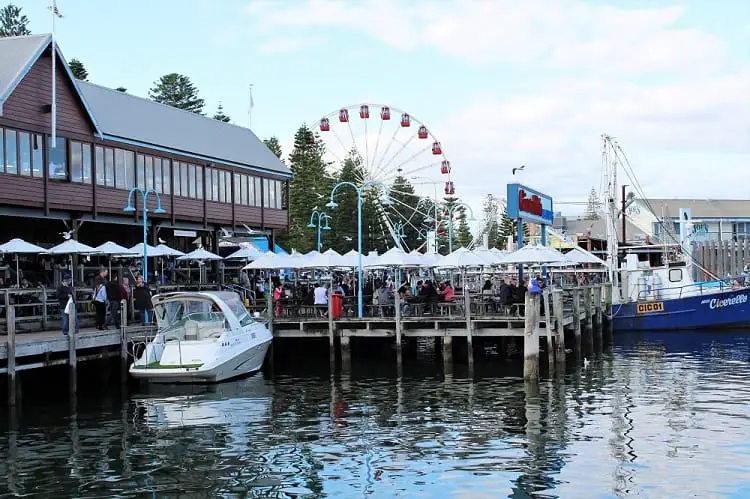 To really make a day of it I can also recommend booking a Captain Cook River Cruise to get you there. I took the Fremantle Explorer which allowed plenty of time to roam around Fremantle, along with complimentary wine tasting on the way back!
---
3. Go Dolphin Spotting on the Swan River
I'd looked into many things to do in Perth before I got there, but dolphin spotting was something I'd heard of. I had no idea that dolphins lived in the Swan River until I was strolling along the water's edge one day and spotted them arching out of the water.
I mean, wild dolphins just a five-minute walk away from the city centre? It's just showing off really!
Try walking along Riverside Drive between the Supreme Court Gardens and Langley Park and keeping your eyes peeled; I regularly spotted dolphins along that stretch, particularly in the morning.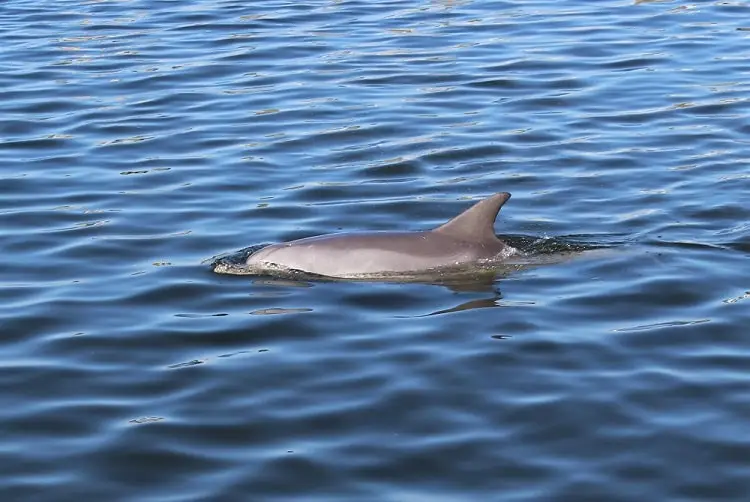 ---
4. Relax on a Perth Beach
Perth is renowned for its spectacular beaches, and rightly so. Easily accessible from the city, Perth's beaches have soft white sand, bright blue ocean and a laid-back vibe.
My personal favourite, purely for the atmosphere, is Scarborough Beach. Bars and restaurants line the road behind the beach, yet there's enough space to find a quiet spot away from the crowd.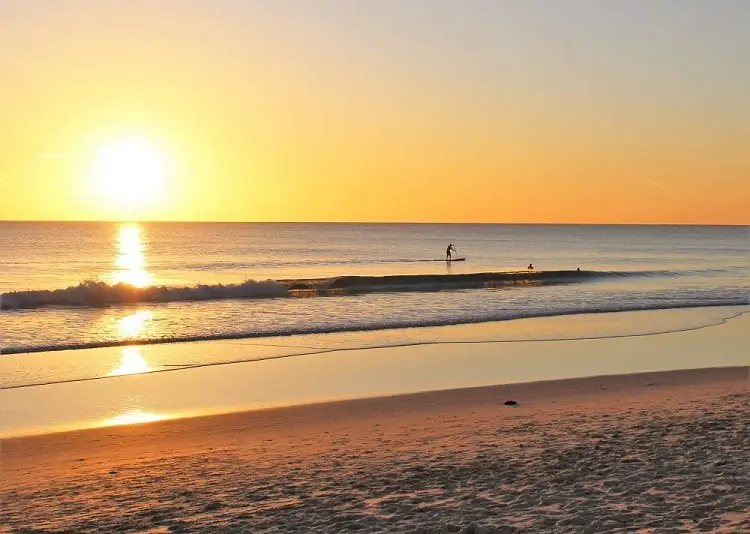 For a quieter location, City Beach is equally stunning but with just a couple of beachside eateries. Head to Clancy's Fish Pub for lunch or to watch the sun set over the Indian Ocean with a drink in your hand.
For an easy-to-reach beach that's also very pretty, Cottesloe Beach conveniently lies along the train line, and is a popular spot for swimming, snorkelling and surfing.  There are a few cafes and a fish and chip shop along the road behind the beach but it's not overly built up.
---
5. Eat Out in a Perth Restaurant
Perth has a variety of eateries from all over the world. In the city centre check out Murray Street or Northbridge for a choice of restaurants and pubs. Further afield, Subiaco & Leederville are good suburbs for cute cafes and restaurants.
For lunch or dinner with a riverside view, The Lucky Shag Waterfront Bar at Barrack Street Jetty was my all time favourite spot – and you may even spot those dolphins!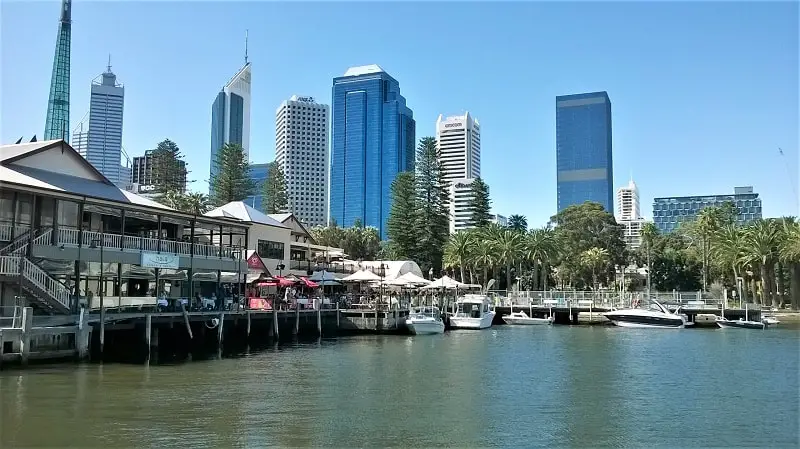 ---
6. Explore Perth Street Art
As if Perth's glittering skyscrapers and pretty riverside views aren't enough, the city is also decorated with an impressive amount of street art, from small sculptures dotted around to enormous murals covering the sides of buildings.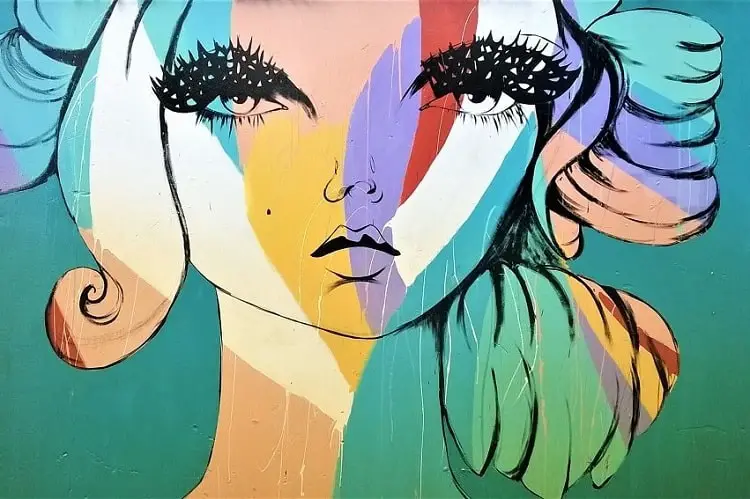 ---
7. Meet Kangaroos on Heirisson Island
Heirisson Island lies on the Swan River less than 4km from Perth CBD, and is easily accessible from the causeway bridge that runs between East Perth and Victoria.
It's a lovely green island perfect for a picnic, and reminds me of parks back in the UK. Along with barbecues, picnic shelters, toilets, a children's playground and lovely views across the water, it's also home to western grey kangaroos! This is definitely a top Perth attraction!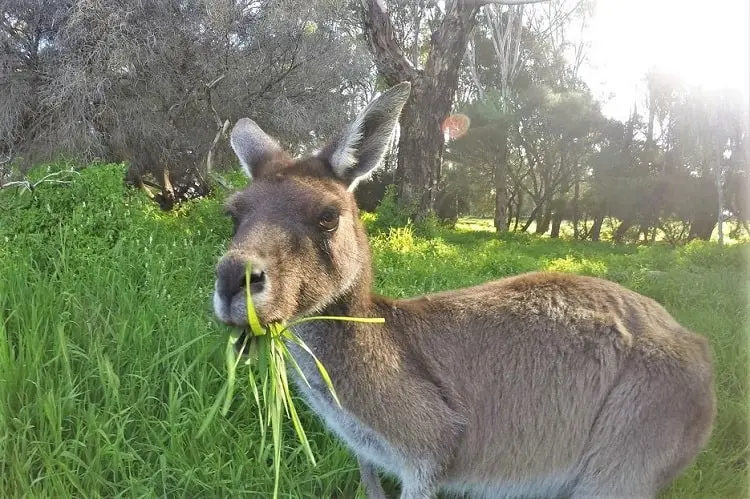 ---
8. Visit a Perth Art Gallery
If you're an art lover, soak up some culture with a visit to the Art Gallery of Western Australia, founded in 1895 and housing one of the world's finest collections of Indigenous art, amongst many other collections.
For a more modern exhibition, drop into nearby PICA, the Perth Institute of Contenporary Arts, located inside a lovely heritage building in the centre of Perth.
There are also smaller galleries dotted around the city such as Outra Gallery at 260 William St, Form at 357 Murray St, Kurb Gallery at 310 William St, Free Range Gallery at 339 Wellington St and Creative Narrative in Forrest Place, which sells Aboriginal art .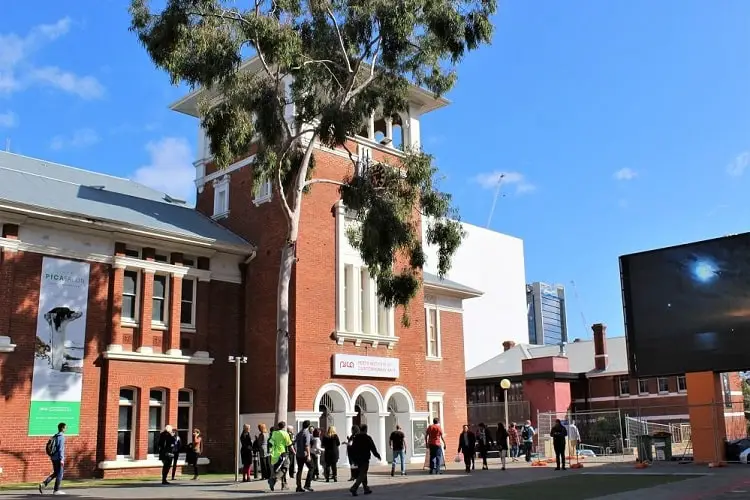 ---
9. Enjoy the Swan River at Elizabeth Quay
Elizabeth Quay, the waterside area of Perth CBD, was no more than a construction site when I lived in Perth, but a lot's happened since then. With water features, seating areas, a children's playground, sculptures, eateries and a 20-metre high suspension bridge, Elizabeth Quay now looks like a great place to enjoy the Swan River if you're out and about in the city.
---
10. Take a Day Trip to Rottnest Island
Just 19km from Perth, car-free Rottnest Island is an absolute gem and one of the best things to do in Perth if you're a nature lover.
With over 60 stunning beaches, coral reefs to snorkel, shipwrecks to dive and hundreds of wild quokkas to photograph, Rottnest Island is an easy place to spend a day. For a longer visit there's a campsite and plenty of budget accommodation.
To explore the island fully, hire a bike and set off on the 22km round trip like I did. I won't lie though – it is a bit hilly! Check out my guide to Rottnest Island to find out more.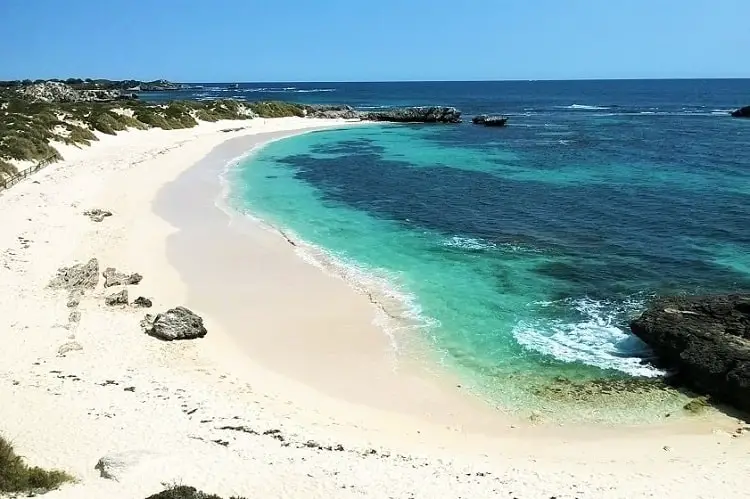 ---
11. Spend the Day at Perth Zoo
Dedicated to wildlife conservation with a focus on environmental responsibility, Perth Zoo is home to a variety of animals from all over the world, and an educational Perth attraction for kids and adults alike.
The zoo not only has a wealth of informative signs about each species, but sustainability initiatives in place, such as eco toilets, to reduce the zoo's impact on the environment. Allow yourself a whole day as it takes a long time to walk around – oh, and the ferry ride over is pretty nice too!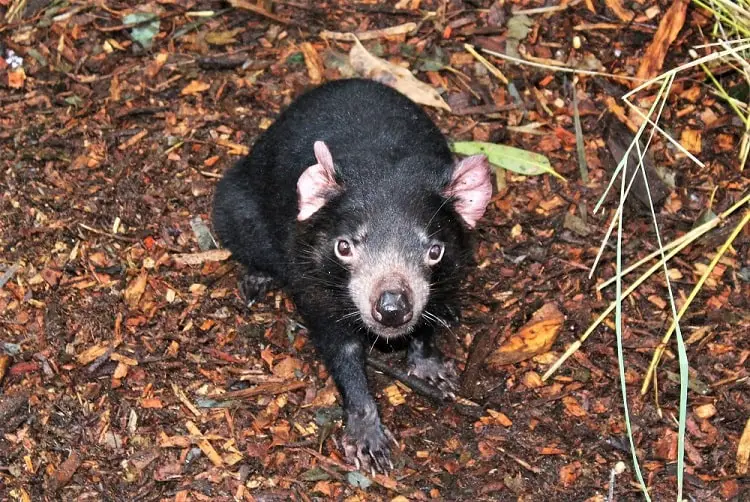 ---
12. Admire the Perth Skyline at Sunset
One of my favourite things to do in Perth was watch the sunset in Langley Park; I was awestruck when I stumbled across this location just a short walk from my apartment one evening and realised I could have been down here every night instead of staying in watching Neighbours!
Not only does it have serene views across the Swan River but the California-style, palm tree-lined Riverside Drive is the perfect backdrop to watch the sun go down behind the Perth skyline.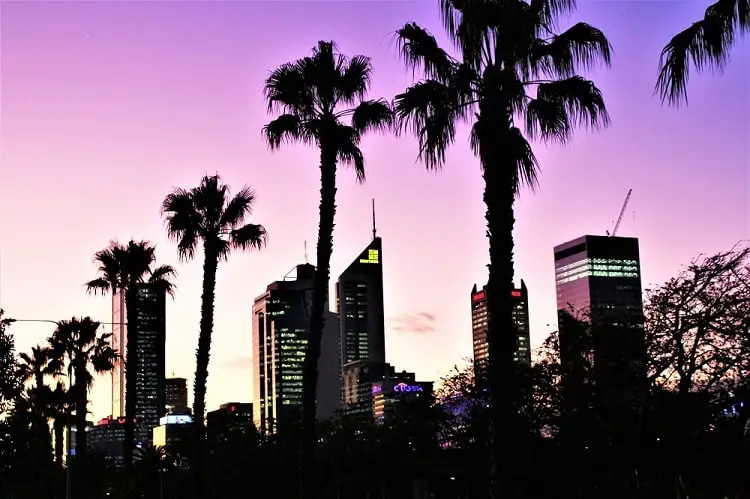 ---
13. Enjoy a Night Out in Northbridge
Northbridge is a bustling suburb of Perth within an easy walk from the city centre. Packed with funky cafes, quirky boutiques and independent restaurants, it's a great location to visit at any time of day, but it's also particularly lively on a night out and popular with locals and visitors alike.
Try The Bird for band watching with the hipsters, backpacker favourite Brass Monkey Hotel for a cheesy night out on the dancefloor, gay nightclub Connections for a boogie or drag queen show, or Mustang Bar for $5 burger meal deals and backpacker nights.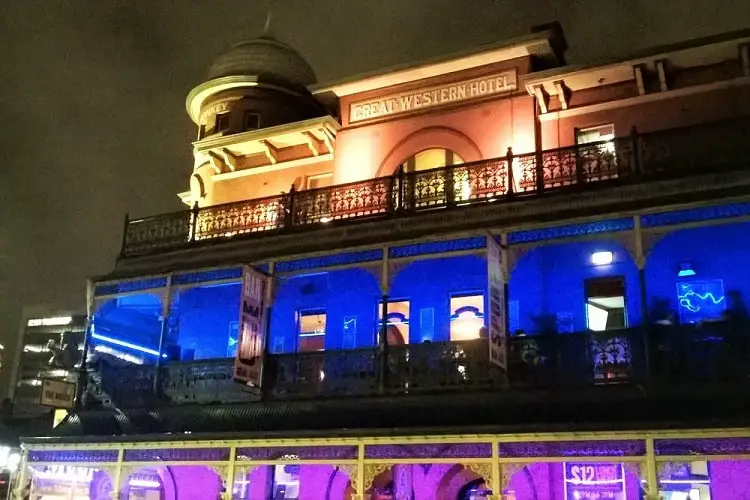 ---
14. Watch the Sunrise in East Perth
While the sunrise views from Kings Park are spectacular, you can't beat watching the sun come up directly behind a big body of water, and the Swan River is the perfect location.
For more inspiration, check out my blog post and photo diary from a riverside walk through East Perth on one of my favourite things to do in Perth on those occasions I was rudely awoken by my neighbours at 5am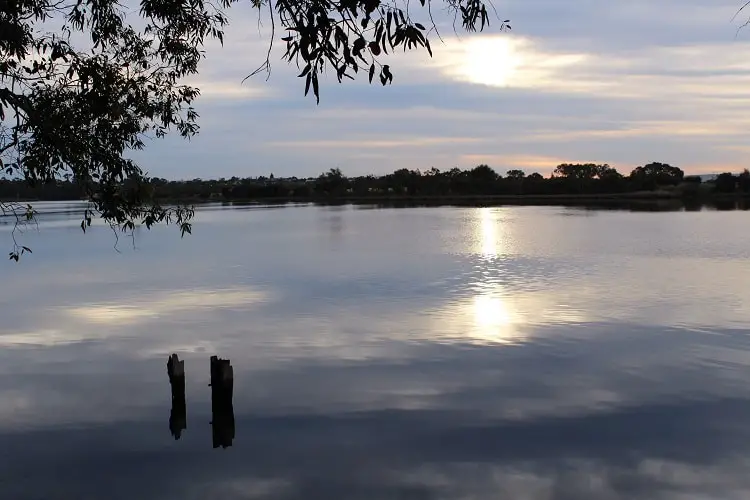 ---
15. Go Shopping in Perth
If you're in need of a shopping spree, the main strip of high street shops are centred around Murray Street in Perth CBD.
For quirkier stores and boutiques, take a wander along William Street in Northbridge, and to bag a bargain, head to Watertown Brand Outlet at 840 Wellington Street. There's also a huge shopping mall with a Hoyts cinema at Garden City.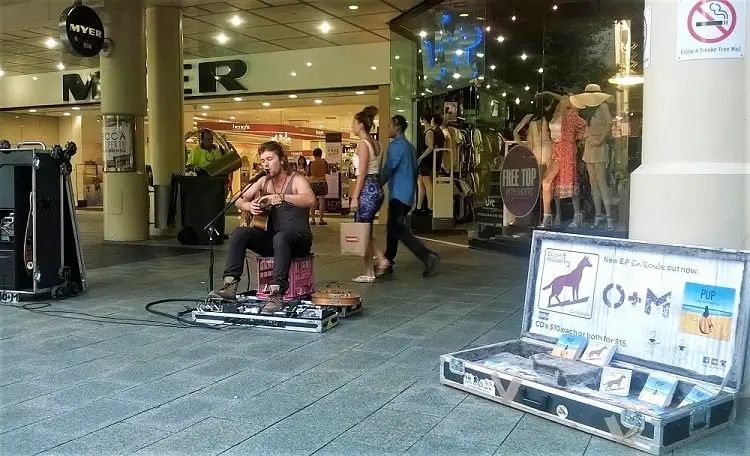 ---
That's it for my hotlist of things to do in Perth. If you're planning a trip across the south coast, check out my epic Perth to Adelaide drive itinerary!
If you're heading to the east coast, here are my favourite things to do in Sydney and things to do in Brisbane. Enjoy your travels!
---
Like it? Pin it!