This post may contain affiliate links. Please see my disclosure policy for more details.
Boasting pristine forests, beautiful beaches, powerful surf and a reputation for great food and wine, there are plenty of fun things to do in Margaret River. This spot in Western Australia is a hugely popular getaway destination for Perth residents.
After exploring the gleaming white beaches and rugged national park at nearby Dunsborough and Yallingup, my travel mate, Michi, and I made Margaret River the next stop on our big Perth to Adelaide road trip and set about discovering all it had to offer.
If you're thinking of heading to Australia's southwest, here are my top nine Margaret River attractions.
---
1. Surf or Kitesurf at Surfers Point, Prevelly
Since surfing is one of the major Margaret River attractions, and Michi had been keen to try it for a while, he'd contemplated having his first lesson here.
However, as we drove towards the coastline and caught out first glimpse of the ocean, my first thought was that I wouldn't know how to contact his family if he died! As if reading my mind, Michi stared wide-eyed at the enormous crashing waves and muttered, "I think I would die if I tried to surf here."
I've added a photo of the surf break map below, and it does have some beginner sections, but it's definitely not for the faint-hearted! It was a particularly windy day when we visited though, so perhaps looked a bit more hard-core  than usual.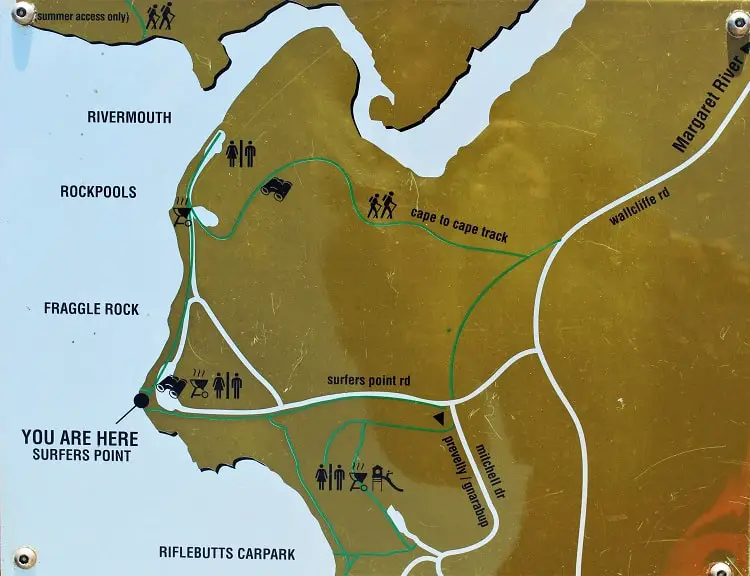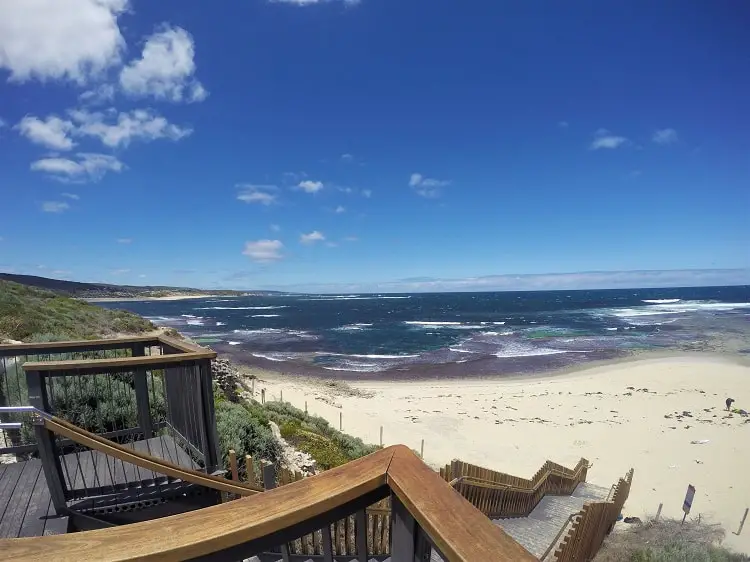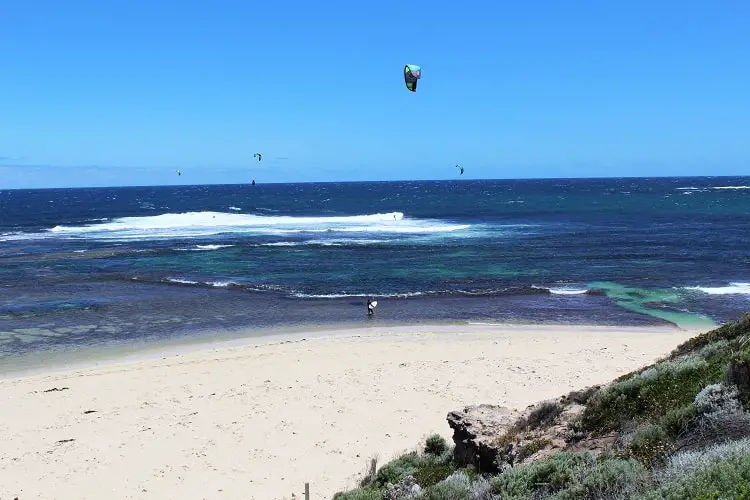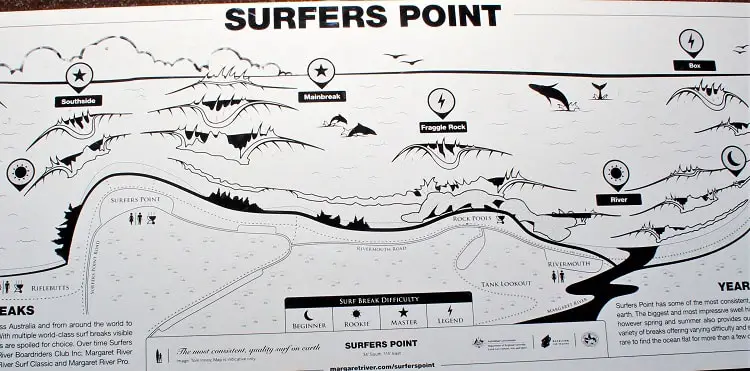 ---
2. Explore or Kayak the Rivermouth at Margaret River
The rivermouth is a really scenic spot, and one of the prettiest Margaret River attractions, where the ocean, sand and river swirl together in a zig-zag formation. We also saw plenty of people kayaking along the river and lots of pretty greenery and wildflowers behind the beach.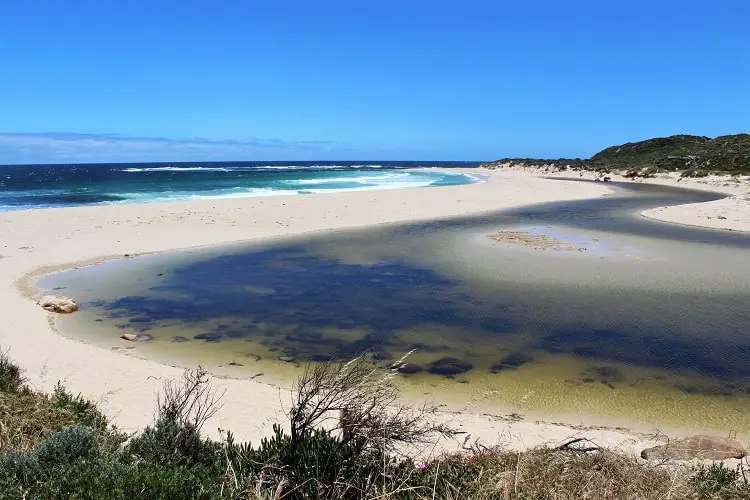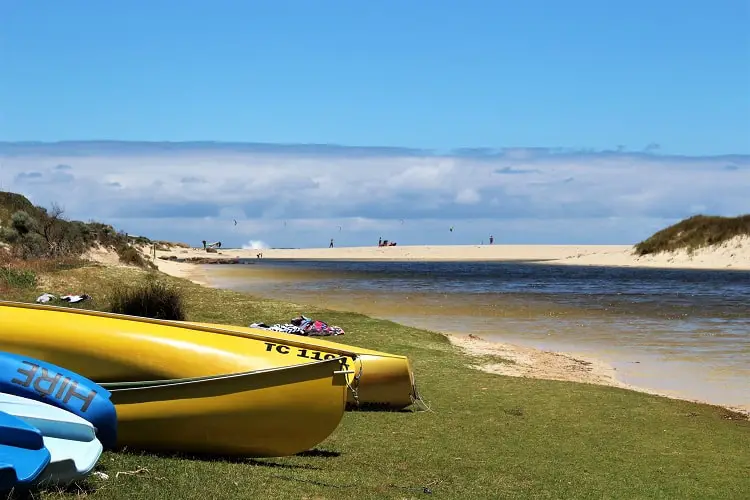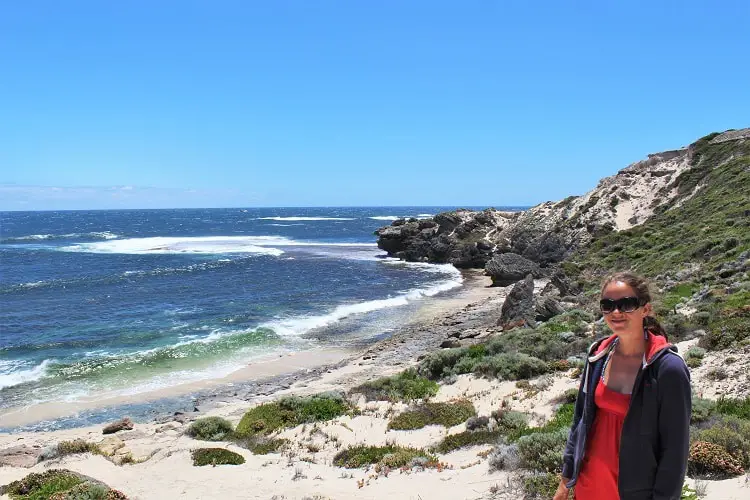 ---
3. Relax on Redgate Beach
Redgate Beach is huge, white and absolutely stunning. If you get the weather for it this is definitely the place for a beach day. With the level of wind we experienced though, all we could do was fight our way across it to take photos! It was so strong I had to practically bend over double to stop myself toppling over backwards!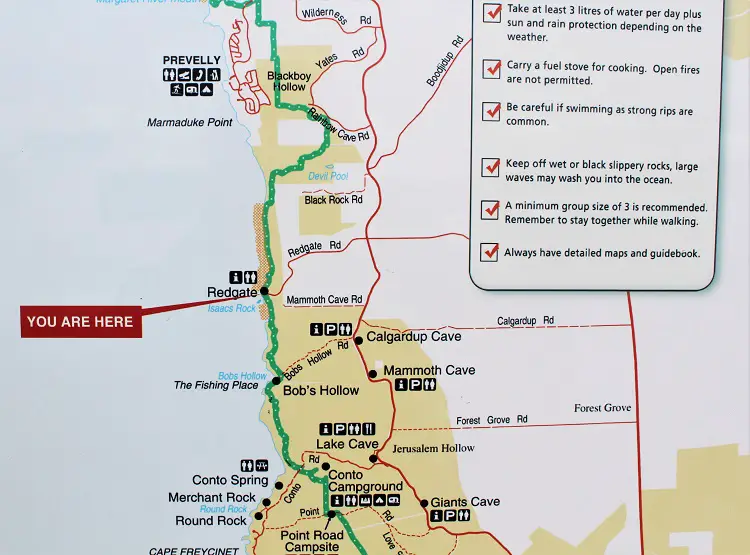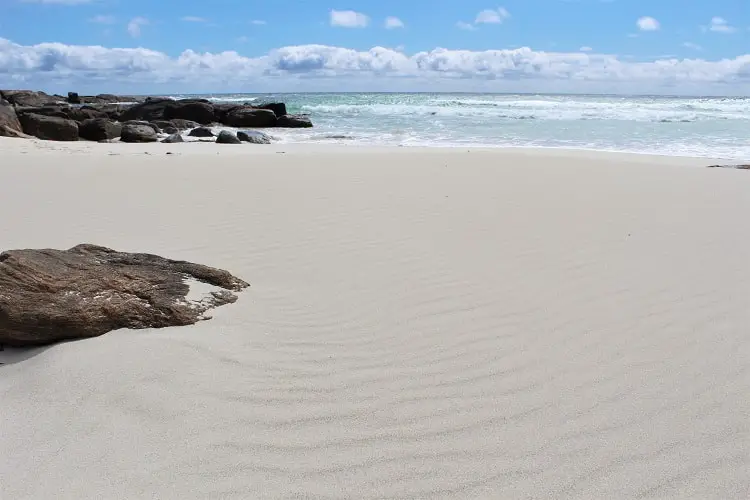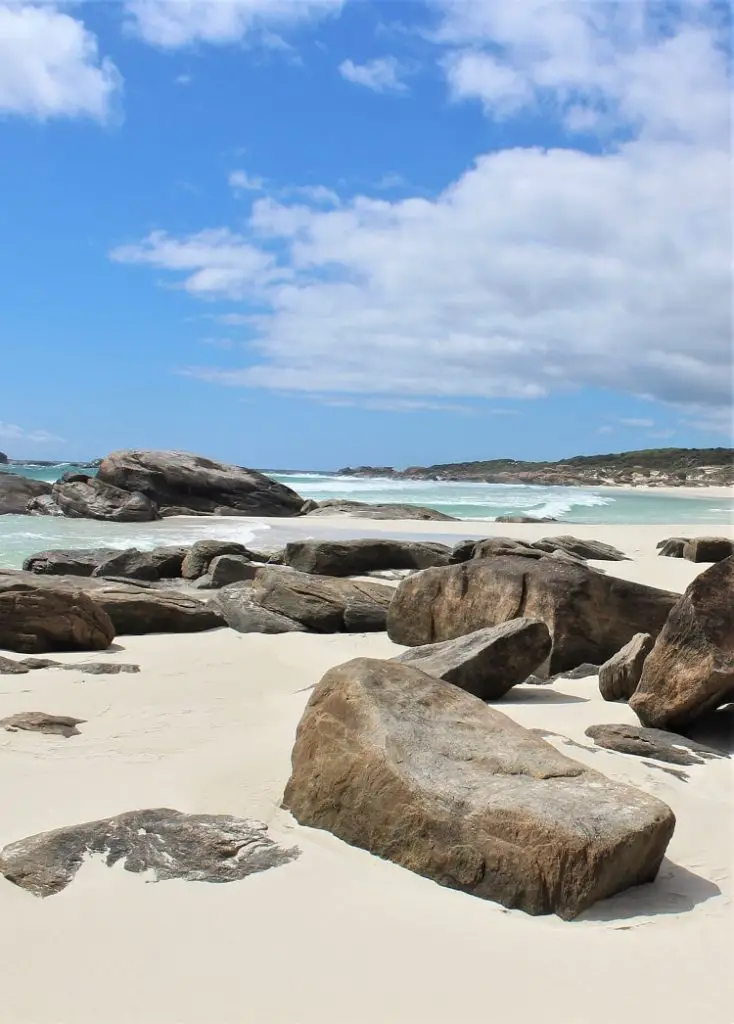 ---
4. Go Wine Tasting at One of the Margaret River Wineries
We passed many Margaret River wineries on our explorations, but weren't sure which ones offered free wine tasting.  After dropping into the information centre in town we found out that all of them did! So off we trotted to Voyager Estate.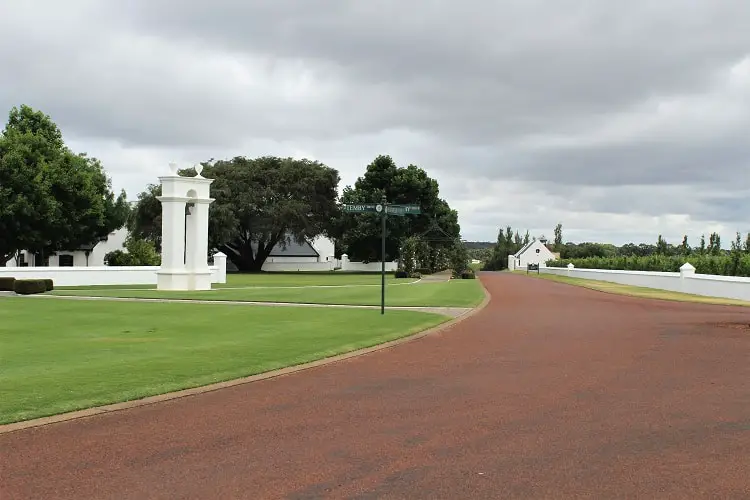 I must say, on arrival at the grand driveway to the estate (which resembled a stately home in England), we suddenly felt very scruffy in our beach gear! The staff were very welcoming though, and we didn't feel out of place at all once we got inside.
After exploring the extensive and beautiful grounds we headed inside where we were able to choose six different wines to sample.
Since neither of us are big wine fans, I can't really give you any intelligent insights on the wines we tasted (they tasted perfectly fine to us!). But if you're looking for a very pretty place to explore as well as somewhere to try/buy wine or eat, Voyager Estate won't disappoint.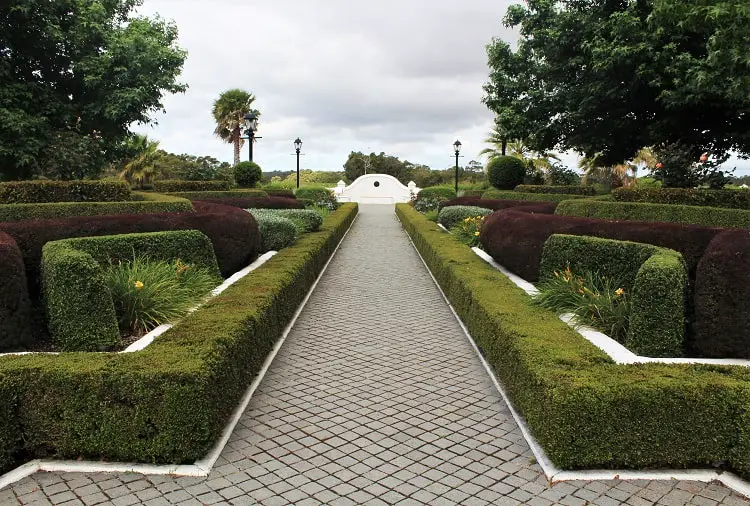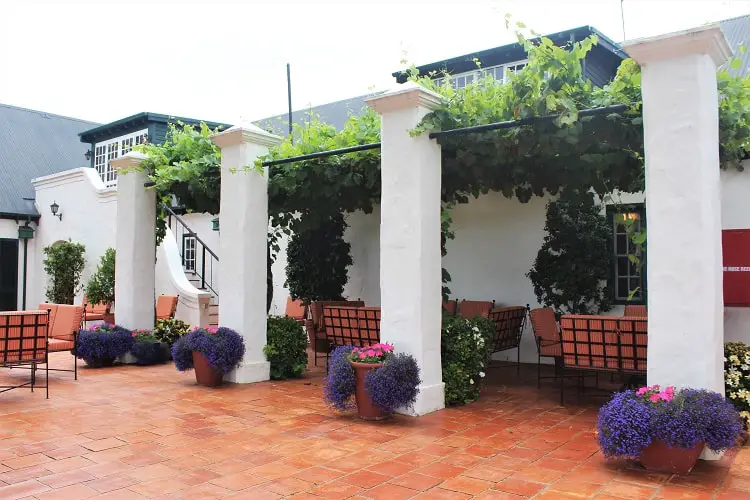 ---
5. Peruse Shops, Art Galleries & Cafes in Margaret River Town Centre
The main Margaret River attractions are the food, wine and great outdoors, but the area also has a cute and leafy town centre with a choice of shops, cafes, restaurants and art galleries.
We walked into town via a lovely short bush walk from our camping spot at Wharncliffe Mill, then perused magazines over coffee at the lovely Morries restaurant.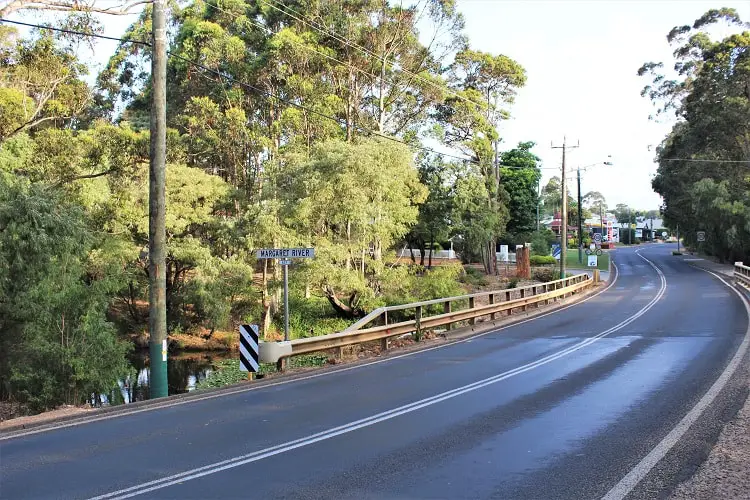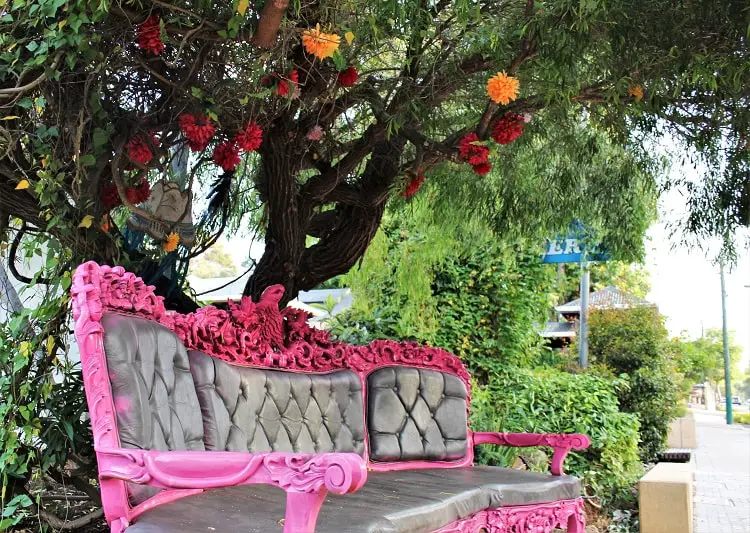 ---
6. Dine Out in a Margaret River Restaurant
Later in the evening we chose to eat at the bistro in the Margaret River Hotel, which had plenty of meals under $30 (for us on our backpacker budgets) as well as being nicely done out inside. Many of the other restaurants on the main street were quite a bit pricier.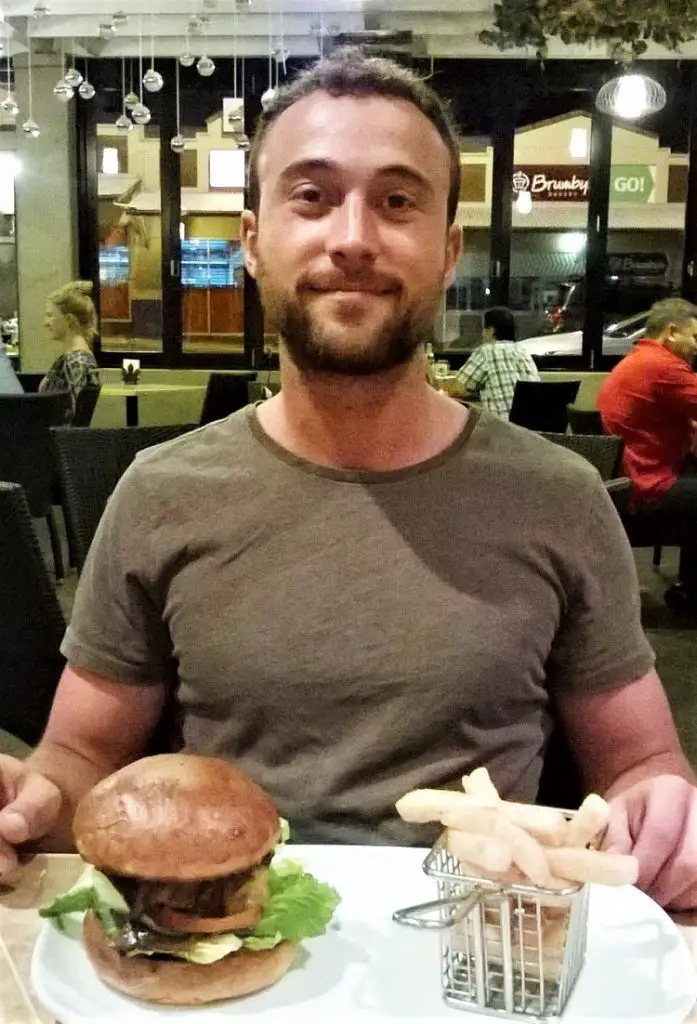 ---
7. Visit the Margaret River Caves
The limestone caves beneath the Leeuwin Naturaliste Ridge are one of the main Margaret River attractions, so make sure you schedule in a visit. We decided to see the most southern cave in the area, Jewel Cave, on our way south towards Hamelin Bay.
Unfortunately it was closed due to a power cut, so we missed out on the Margaret River caves completely!
Thankfully, we got to visit the wonderful Tantanoola Caves near Mount Gambier later in our trip, which I'll cover in another post, but click here to peruse the choice of caves in Margaret River.
---
8. Enjoy the Margaret River Wildflowers
With over 2,500 species of wildflowers, Margaret River is one of only 34 biodiversity hotspots in the world, and the only one in Australia.
Whilst the Western Australian wildflowers exist year-round, they're most prolific during springtime between August and November, when you'll be sure to spot many colourful varieties along the coastal paths and rivers.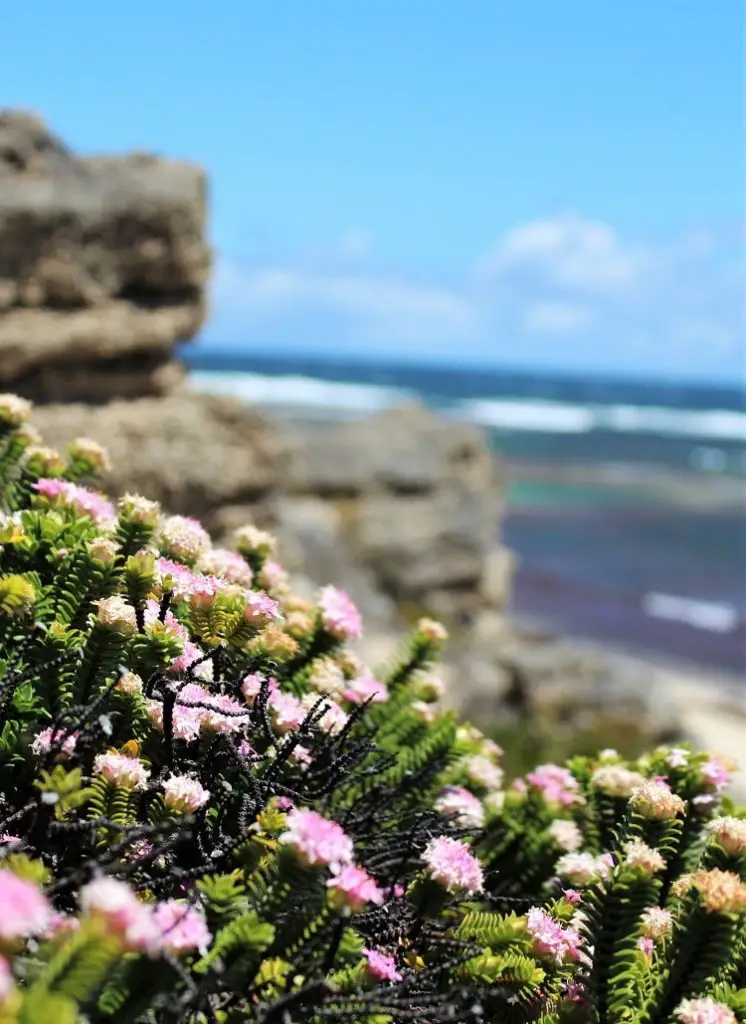 ---
9. Hike or Bike through the Margaret River Forests
Bound by the Leeuwin Naturaliste National Park to the west, the world's only pure tuart forest to the north, jarrah and marri forests to the east, and the third tallest tree species in the world, the karri tree, to the south, Margaret River has plenty more than beaches and wine on offer.
You can enjoy the forests by hiking bush trails or cycling mountain bike paths.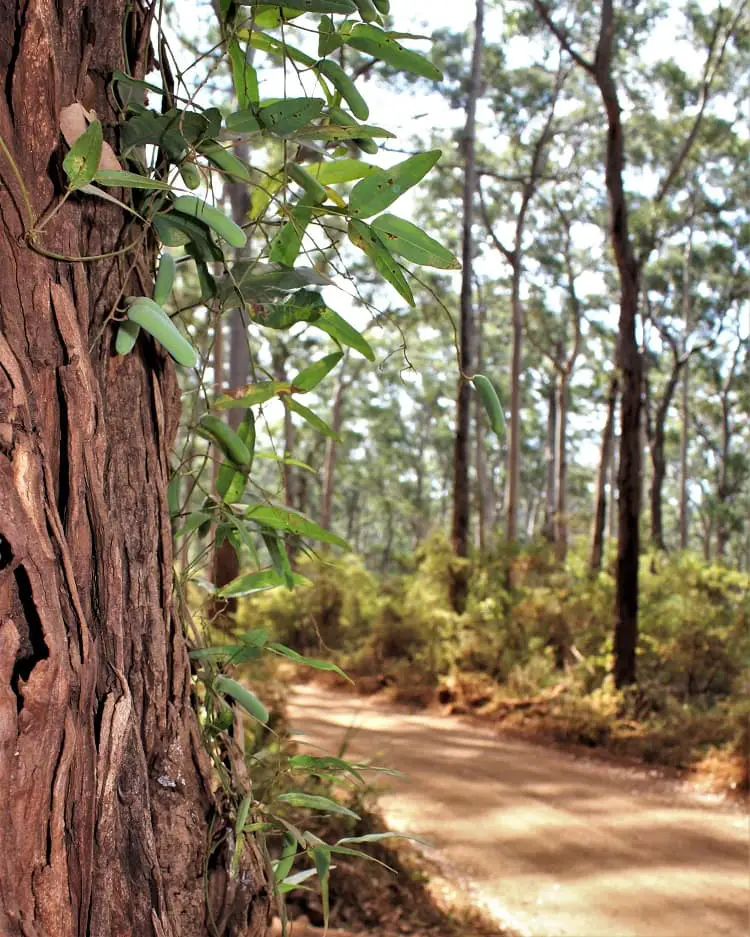 ---
To learn about our camping ground, check out my post on eco-camping in Margaret River.
Plan your own road trip using my epic Perth to Adelaide drive itinerary, which includes distances, drive stops, accommodation and highlights.
Follow my adventure my reading my next post on Hamelin Bay and Cape Leeuwin.
Thanks for reading!
---
Like it? Pin it!