This post may contain affiliate links. Please see my disclosure policy for more details.
If you love the idea of sunny weather, mild winters and laidback city lifestyle, living in Brisbane, Australia could be a fantastic option for you. I previously spent a year as a foreign exchange student living in Brisbane and loved the blue skies and friendly attitudes.
While Brisbane used to be called a big country town, it's been transformed over the years into a bustling, multicultural, contemporary city.
When I revisited Brisbane more recently, I discovered a city much more cosmopolitan than back in my student days; stylish cafes and eateries had popped up everywhere, along with a multitude of modern apartment blocks.
To help decide if life in Brisbane could be right for you, this blog post will give you an overview of Brisbane lifestyle and the pros and cons of living in Brisbane.
You can also check out my YouTube video below, comparing life in Brisbane and Perth, or read my Perth vs Brisbane blog post.
---
Living in Brisbane: Table of Contents
To head straight to a topic on life in Brisbane, click the links below.
---
1. Where is Brisbane in Australia?
In a country as enormous and sparsely populated as Australia, it's crucial to consider the location of any city you may choose to live in – not something I gave much thought to as a young exchange student with no travelling experience!
Brisbane sits almost halfway up the east coast of Australia, in the southeast corner of Queensland. Since the east coast is well developed and highly travelled, Brisbane is not particularly isolated in Australian terms.
The nearest state capital to Brisbane is Sydney, which is a good ten-hour drive away! There are plenty of smaller towns and cities in between though, as well as to the north on the way up to Cairns.
---
2. How Big is Brisbane?
Brisbane is the capital city of Queensland, and its population of 2.5 million makes it the third-most-populated city in Australia (after Sydney and Melbourne). It's also one of the country's major business hubs.
The city has a fairly compact centre (called the Central Business District, or CBD in Australia) with a mixture of modern skyscrapers and heritage buildings dating back to the early 19th century.

There's been a huge amount of development and construction in Brisbane since my student days, with new high-rises popping up all over the place! See if you can spot the differences in the skyline in the pictures above. (It was total chance that I took a picture from the same spot when I revisited!)
---
3. Living in Brisbane: Weather & Seasons
Another crucial aspect to consider, if you want to live in Brisbane, is the weather. Since Australia is so huge, the difference in temperature across the country can be vast.
Australia lies in the southern hemisphere, meaning the more southern cities like Melbourne and Hobart are generally cooler than those in the north, like Brisbane.
The humid subtropical climate in Brisbane means mild, dry winters and hot, rainy summers with frequent storms. Per year, Brisbane has an average of 113 sunny days and 76 rainy days (>1mm).
I'll never forget the first steamy, summer downpour during my exchange year. All the Aussies grabbed their body boards and rushed out onto the sports pitch to scoot around on their stomachs!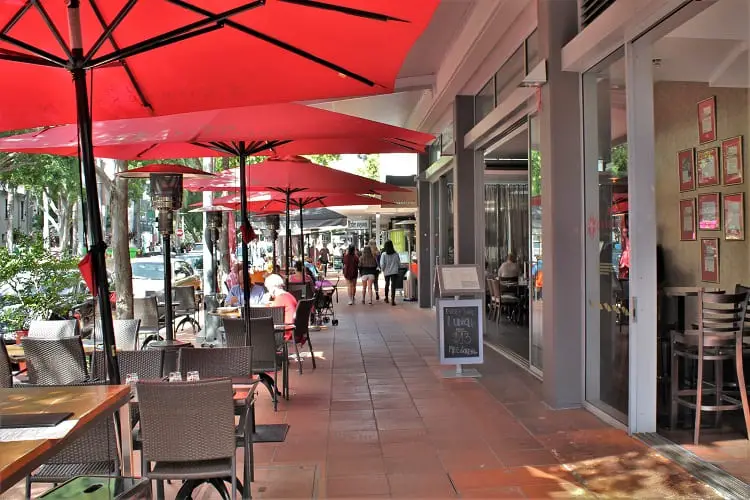 The average maximum temperature in Brisbane is 29.4 degrees in the hottest month (January), and 20.4 degrees in the coldest month (July).
Overnight, the average minimum temperature in Brisbane is 20.7 degrees in January and 9.5 degrees in July. Only Darwin has a warmer winter, out of Australia's state capitals.
In summary, Brisbane is hot with a lot of sunshine, and it rains a lot during the summer. While the heavy rain can be annoying, the amount of clear days in Brisbane is certainly a big advantage of living there.
---
4. Daylight Hours in Brisbane
One of the disadvantages of living in Brisbane is how early it gets dark in the summertime. Queensland, Western Australia and the Northern Territory do not have daylight saving, which isn't something many prospective migrants will be aware of!
In the height of summer in Brisbane, the sun goes down around 6:50pm, about an hour and 20 minutes earlier than in Sydney. In comparison, the sun doesn't set in Melbourne and Adelaide until just after 8:30pm.
In midwinter, the sun sets about 5pm in Brisbane, similar to the other capitals. In comparison to colder countries like the UK, Australia has more daylight hours during the winter, but doesn't have those long, light summer evenings.
---
5. Brisbane Beaches (or Lack of!)
Unfortunately, Brisbane does not have the choice of lovely beaches that other Australian cities, such as Sydney and Perth, have. The lack of beaches will certainly be a disadvantage of living in Brisbane for many people.
Brisbane Central Business District (CBD) lies 15 km inland, on a peninsula of the Brisbane River. Its eastern suburbs lie along the shores of Moreton Bay, which have mud flats and mangroves rather than beaches.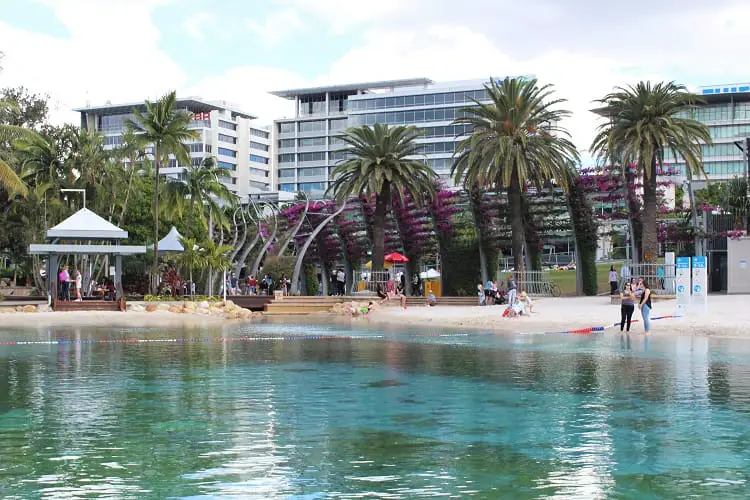 If you want to live in Brisbane near the beach, the closest beach to Brisbane CBD is Redcliffe, a 40-minute drive north.
However, if you do choose to live in Brisbane, you'll be able to reach beautiful beaches within an hour or two at the Gold Coast and Sunshine Coast. There's also nearby Stradbroke Island, Bribie Island and Moreton Island.
We regularly hopped on the train to Surfers Paradise at the Gold Coast on the weekend as students.
Although it's not quite the same as the real thing, there is a very cool man-made beach and lagoon at South Bank in the city. It gives a whole different vibe to the CBD when you can cross the river and relax on the sand or swim!
---
6. Living in Brisbane: Things to Do
Despite the lack of beaches, there are still plenty of amazing things to do in Brisbane. As I mentioned, there are now plenty of cafes and restaurants in Brisbane, as well as bars and nightclubs in the city and nearby Fortitude Valley, if that's your thing.
Many attractions in Brisbane are based around the river, and the CBD itself has a more modern, shiny look than Sydney and Melbourne, but with lots of green spaces too.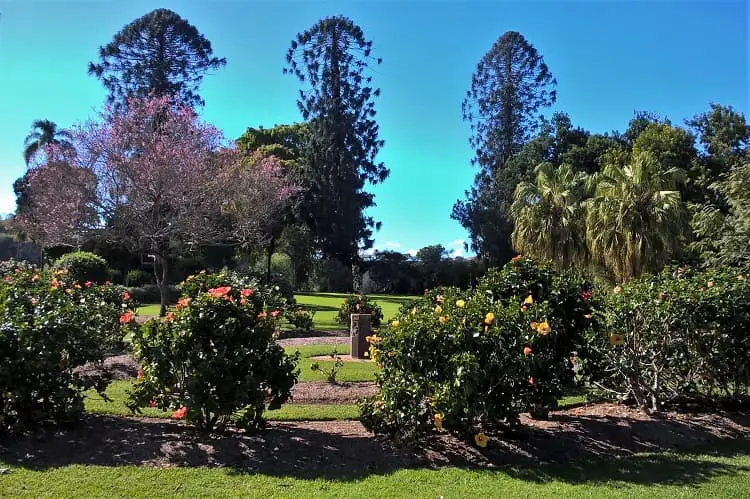 South Bank Parklands, across the water from the CBD, is a relaxing place to spend the day. There's a beach and lagoon, gardens, food options and nearby art galleries.
Other Brisbane highlights include the City Botanic Gardens, cliffs at Kangaroo Point, and stunning views from Mt Coot-tha. Hopping on the City Cat ferry to eat at Eagle Street Pier is also fun!
---
7. Trips from Brisbane: Holiday Destinations
Even though Brisbane isn't a beach city, it lies smack-bang in the middle of the well-trodden backpacker route up the east coast. The city is ideally located to reach some of Australia's most popular tourist destinations.
Off the coast of Brisbane itself lies tropical Moreton Island and Stradbroke Island, amongst others. To the south, there's the busy Gold Coast, bohemian Byron Bay, and a string of beautiful holiday towns along the Brisbane to Sydney coastal route.
Heading north, you can visit Fraser Island, the largest sand island in the world, and a host of tropical Queensland destinations.
You can also fly north to the beautiful Whitsunday Islands at the Great Barrier Reef and to Cairns, where you can visit Cape Tribulation rainforest and hinterland towns like Kuranda.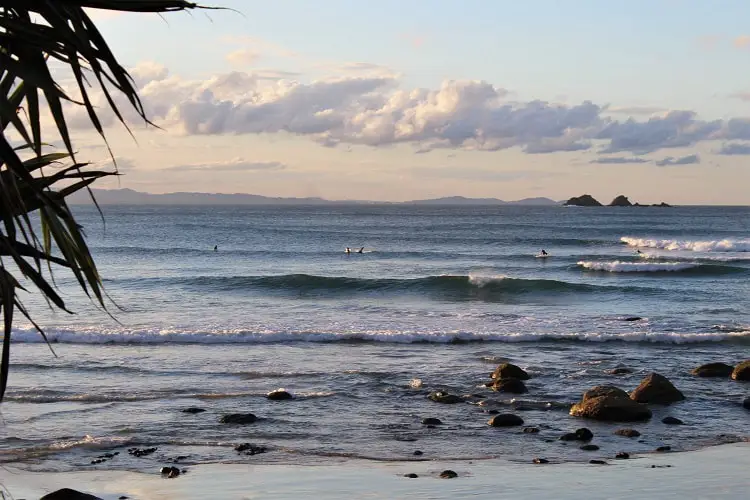 ---
8. Brisbane Insects & Wildlife
I know that a huge worry for many of you is Australia's range of hairy, scary and possibly lethal creatures. It's actually extremely rare to die from a spider bite in Australia; there's only been one recorded death in over 40 years.
I've travelled the majority of the Australian coastline, including camping in rural areas, and I've lived in Brisbane, Perth and Sydney. The worst I've had is a very painful sting from a bull ant. I've rarely seen snakes – only ever in national parks, and mostly in Tasmania.
What you're more likely to face is annoyances like cockroaches and mosquitoes. You will also definitely see some big and/or unusual insects that are most probably harmless. I remember seeing quite a few Christmas beetles in Brisbane, which look like shiny Christmas tree baubles zooming around!
To read about more unusual things I found in Brisbane during my exchange year, have a read of my blog post on university in Australia vs UK.
You'll also see lots of lizards; my friend at uni in Brisbane had a resident gecko living in her room! Wild turkeys wander around too; birds are big, colourful and often noisy; possums are a common sight; and if you head somewhere rural, you'll most likely see a multitude of kangaroos.
---
9. Brisbane Property Prices
Brisbane has seen a huge amount of development over recent years, with lots of high-rise apartments being built in the CBD and along the riverfront. This is apparently to cater for high demand from young, multicultural residents who want to enjoy city life by the water.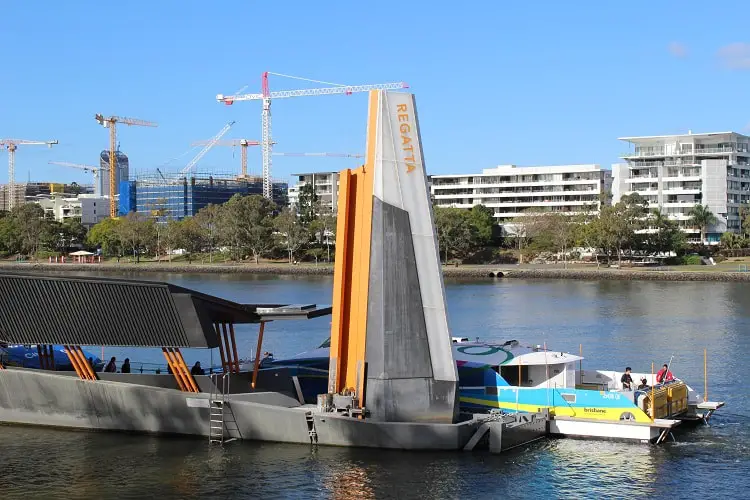 There are also lots of larger, family homes out in the Brisbane suburbs. The iconic Queenslander houses with large verandahs and high ceilings are a common sight in Brisbane. I lived in one when I returned to Brisbane during my working holiday.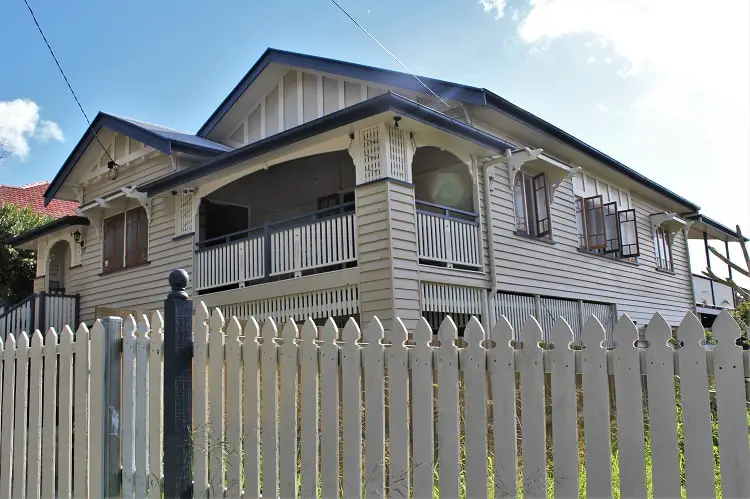 Property prices in Brisbane are significantly lower than in Sydney and Canberra, which is a big advantage for those of you hoping to live in Brisbane and buy a home.
However, the pandemic saw a trend of people from the colder states like New South Wales and Victoria moving up to milder Queensland. This really pushed up Brisbane's property prices.
According to data from the July 2023 CoreLogic property report, the median house price in Brisbane during June 2023 was $806,781. The median unit (flat) value was $512,262.
---
10. Renting in Brisbane
From this June 2023 report on rent.com.au, the median weekly rent in Brisbane was $620 for a house, $550 for a unit (flat) and $212 for a room.
As a comparison, the cheapest state capital in Australia to rent a home in was Hobart, with a median weekly rent of $532 for a house, $411 for a flat/unit and $187 for a room.
---
I hope this overview on living in Brisbane has helped you decide whether Brisbane could be a good place to live for you! Personally, I think Brisbane is a fantastic city that would suit both young professionals and families alike.
Check out my comparison of Sydney vs Brisbane lifestyle to see how Brisbane differs to Australia's largest city.
If you're a bit of a hipster, find out how Brisbane differs to Melbourne.
To learn about life in other Australian cities, head over to my page on where to live in Australia.
If you prefer a city with cheaper property, lots of beaches and drier summers than Brisbane, check out my posts on living in Perth (Australia's sunniest city) and living in Adelaide.
Happy moving!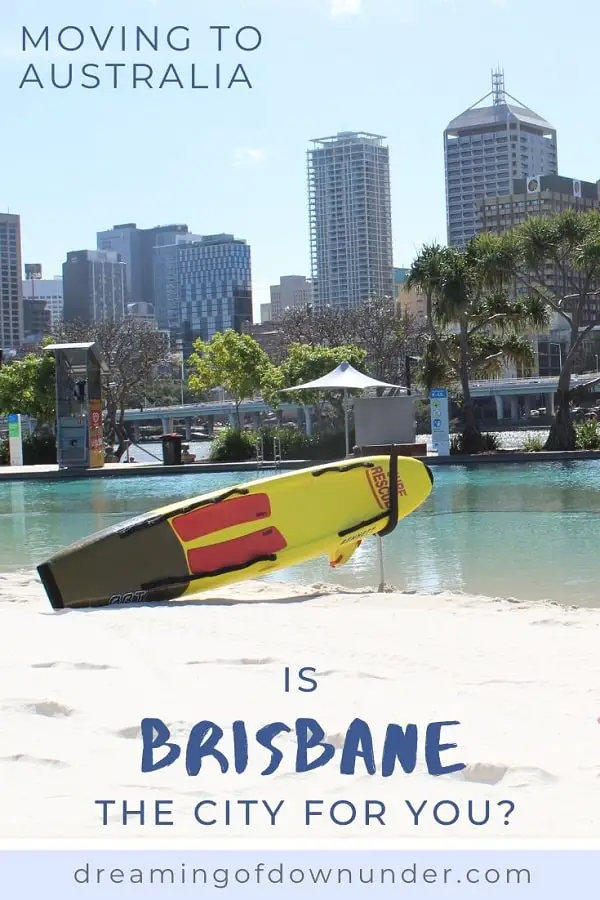 Written by Lisa Bull
Lisa Bull, founder of Dreaming of Down Under, has been living in Australia as a British expat since 2015. After travelling to every state and territory in Australia and living in Perth, Brisbane and Sydney, Lisa knows from first-hand experience the best destinations to visit in Australia and the best budget travel tips. Her guides on this blog have been read by over 700k readers and helped thousands of people achieve their dream of living in or travelling Australia.