This post may contain affiliate links. Please see my disclosure policy for more details.
With the huge array of beautiful scenery in New South Wales, you'll find plenty of amazing weekend getaways from Sydney to choose from. After living in Sydney for six years, I've compiled my favourite short breaks in NSW to help you decide where to visit!
Whether you're looking for a luxury escape in NSW, a romantic weekend getaway from Sydney or a family holiday park , you'll find the top coastal and country NSW holiday destinations listed in this blog post.
This list includes amazing places a short drive from Sydney, weekend getaways under 2, 3 and 4 hours from Sydney and places to visit near Sydney by train. Read on to learn more, or watch my YouTube video below!
---
1. Watsons Bay
Sydney CBD to Watsons Bay distance: 12km (35 minutes by car, 1 hour by bus or 25 minutes by ferry)
If you're looking for places to drive to in Sydney, Watsons Bay has a fantastic holiday feel that makes it a great destination for a Sydney weekend getaway; you don't even have to leave the city!
Sitting at the tip of a peninsula, where Sydney Harbour opens out into the ocean, Watsons Bay offers dramatic views of waves crashing against The Gap cliffs on one side and sweeping vistas of the city skyline behind serene harbour waters on the other.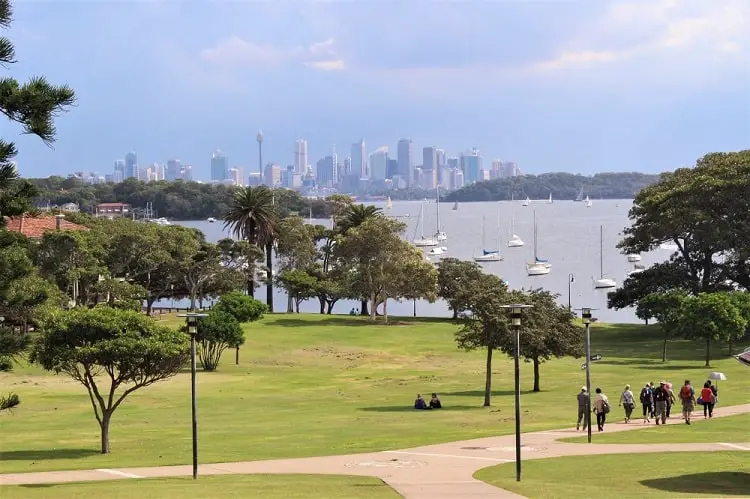 You'll also find a choice of beaches, including Camp Cove Beach and Lady Jane nudist beach, a scenic walk in South Head National Park to Hornby Lighthouse and a choice of restaurants.
For a romantic couples retreat in Sydney, try staying at beautiful Watsons Bay Boutique Hotel. This waterfront, 4* accommodation has harbour views, free parking and gorgeous interiors.
---
2. Narrabeen
Sydney CBD to Narrabeen distance: 23km (40 minutes by car or 50 minutes by bus)
For a beach getaway in Sydney easily reached by car or bus, look further than Sydney's Northern Beaches! Nestled between the ocean and Narrabeen Lagoon, Narrabeen has holiday vibes written all over it.
You can enjoy surfing at North Narrabeen Beach, swimming in the rock pool, hiking around Narrabeen Lagoon or a peaceful waterside picnic. For a change of scene, hop on the bus or drive up and down the peninsula for scenic walks at Palm Beach, bohemian cafes and restaurants at Avalon Beach or beachside dining at Dee Why.
For a luxury weekend getaway in Sydney, stay at 4.5* Narrabeen Sands Hotel, boutique accommodation only a two-minute walk from the beach.
For a short family break on a lower budget, NRMA Sydney Lakeside Holiday Park is Sydney's only waterfront caravan park, and is within easy reach of cafes, restaurants, surfing beaches and a walking track around Narrabeen Lagoon.
---
3. Bundeena
Sydney CBD to Bundeena distance: 56km (1 hour 20 minutes by car or 1 hour 45 minutes by train and ferry)
If a secluded NSW getaway with idyllic coastal scenery is what you're after, Bundeena, at the tip of Royal National Park, is the ideal destination.
With just a small strip of cafes, shops and one IGA, the tiny, leafy village of Bundeena really is a world away from the city. Its natural surroundings make it a popular home for many artists and musicians.
Things to do in Bundeena include hiking to Wedding Cake Rock, lazing on Jibbon Beach, perusing the weekend markets and Bundeena Art Trail, or simply holing up in your accommodation for a romantic coastal retreat.
If you're visiting with a family or group of friends, 3-bedroom Bundeena Base Holiday Home is an ideal accommodation choice, with a solar-heated pool, water views and a full kitchen.
If you're a self-sufficient camper, bring your tent or campervan and pitch up at Bonnie Vale camping ground like I did a few years ago.
---
4. Austinmer
Sydney CBD to Austinmer distance: 74km (1 hour 20 minutes by car or from 1 hour 40 minutes by train)
If you're looking for places to drive from Sydney in under two hours, Austinmer is a great option. This beachside suburb between Sydney and Wollongong has a beautiful beach, two ocean pools, shops and cafes and a short, but steep, hike up to Sublime Point lookout.
You can also enjoy the iconic scenic drive from Sydney over Sea Cliff Bridge on the way down and easily visit the other beach areas along the Grand Pacific Drive. Austinmer is one of the best places to visit near Sydney by train, as the trainline passes through the area between Sydney and Wollongong.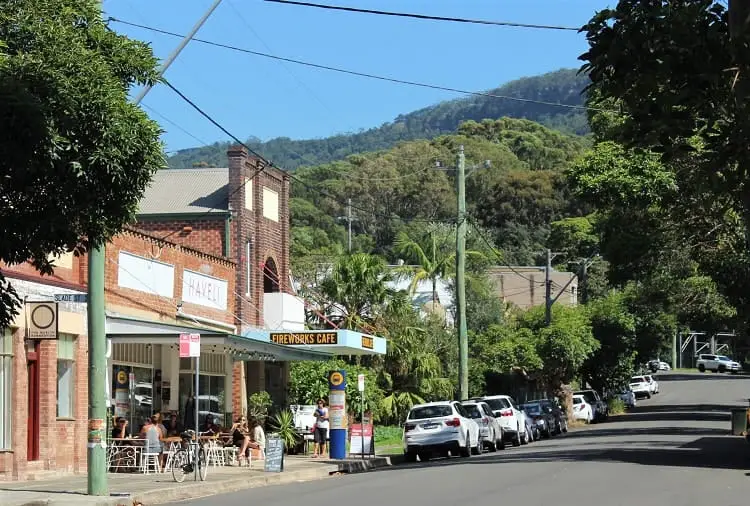 I camped at nearby Bulli Beach Tourist Park, which is literally right behind the beach with a fantastic beachside café and large ocean pool nearby.
---
5. Wollongong
Sydney CBD to Wollongong distance: 90km (1 hour 20 minutes by car or 1 hour 30 minutes by train)
Situated as beachfront as a city can get, Wollongong not only has shops, bars and restaurants, but a choice of stunning beaches just a short walk from the CBD. It's also one of the top places to visit near Sydney by train, as you can easily get around the compact city by foot or bus.
The leafy Illawarra escarpment gives Wollongong a beautiful mountainous backdrop, where you'll find amazing lookout points accessible by car or walking tracks.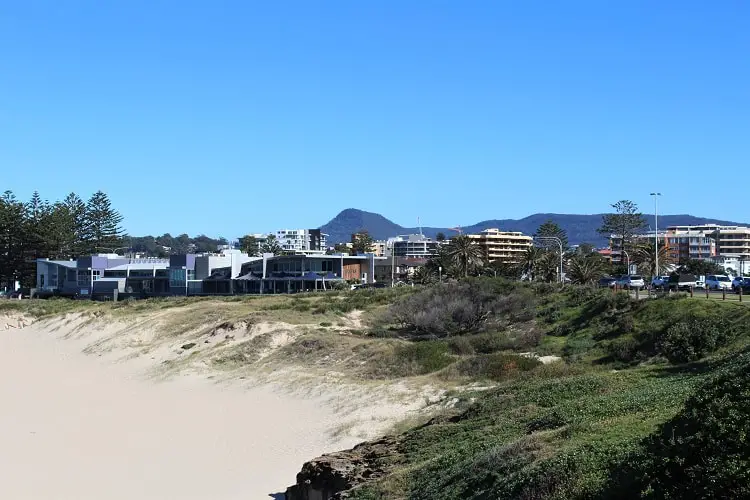 If you're after a weekend getaway from Sydney with stunning scenery, beachside cafes, coastal walks and city entertainment, Wollongong ticks all the boxes.
For a family weekend getaway or a romantic escape, try staying at the 4* Best Western City Sands within Wollongong Golf Club. The hotel is only a four-minute walk to the beach, a five-minute walk to the CBD, and all apartments have a private balcony and kitchenette.
---
6. Terrigal
Sydney CBD to Terrigal distance: 95km (1 hour 25 minutes by car or 2 hours 25 minutes by train and bus)
A really fun beach holiday destination in NSW is Terrigal. With shops, cafes, restaurants and nightlife right by the beach, Terrigal is one of the livelier places on the Central Coast and would suit a group of friends or younger couple who don't want to stay somewhere too sleepy.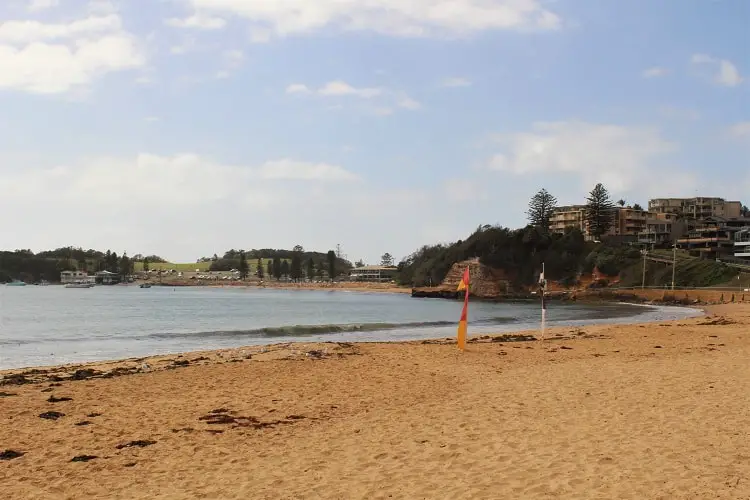 Terrigal also has a great beach and fantastic views from the headland, so it would also be a good choice for families who need to keep children entertained.
For amazing facilities right by the beach, book a stay at Crowne Plaza Terrigal Pacific, a 4* hotel with a beautiful outdoor pool, day spa and fitness centre.
---
7. The Entrance
Sydney CBD to The Entrance distance: 105km (1 hour 30 minutes by car or 2 hours 30 minutes by train and bus)
Lying at the northern end of Central Coast NSW, The Entrance is a top destination for a family weekend getaway in NSW.
You'll find beautiful coastal scenery at Main Beach, as the waters from Lake Tuggerah swirls in turquoise streaks around the white sand and into the ocean. Alternatively, head to Lake Tuggerah itself for a scenic picnic or barbeque.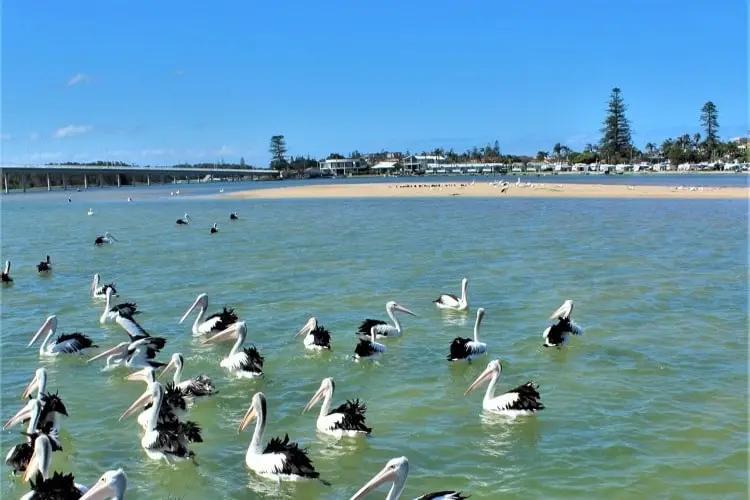 Take the kids to The Entrance Ocean Baths for calm and safe swimming, or watch the daily pelican feeding by Memorial Park, which is what The Entrance is best known for!
For accommodation, nearby Shelly Beach Holiday Park (3.5*) has cabins and plenty of fun facilities for children. If you're looking for a solo trip on a budget, try a dorm at The Entrance Backpackers, which is only a two-minute walk to Main Beach.
---
8. Kiama
Sydney CBD to Kiama distance: 141km (1 hours 45 minutes by car or 2 hours 20 minutes by train)
If a combination of fantastic beaches and rolling green hills are your sort of thing, Kiama, about half an hour south of Wollongong, is one of the best weekend getaways from Sydney.
Kiama not only has a decent choice of shops and restaurants in its pleasant town centre, but amazing coastal scenery and walks as well as the Kiama Blowhole! I spent a fantastic long weekend in Kiama, and the lush green scenery reminded me of the UK countryside!
For a NSW getaway without the luxury budget, try staying at Kiama Motel 617, a 3* motel with great reviews, just 350m from Kendalls Beach.
---
9. Blue Mountains
Sydney CBD to Katoomba distance: 102km (2 hours by car or 2 hours by train)
The Blue Mountains National Park is a popular destination for a day trip from Sydney and one of my personal favourites. With its huge range of walking trails and quaint country towns, there are plenty of things to do on a weekend trip to the Blue Mountains.
Pay a visit to Wentworth Falls and Echo Point for Blue Mountains walks with stunning views, or head to Leura and Katoomba for quaint little shops and cafes.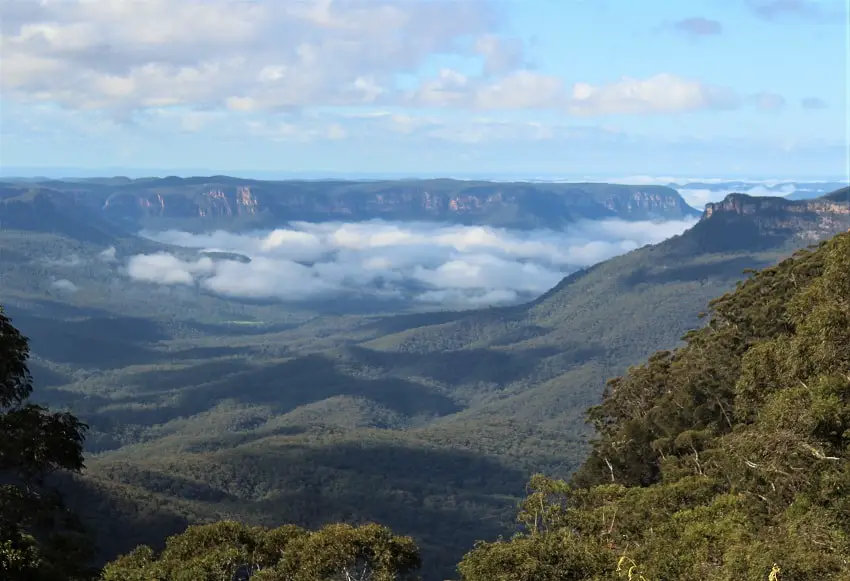 If you're looking for a cheap Sydney getaway, Blue Mountains Heritage Motel lies in the centre of Katoomba, the hub of the Blue Mountains, just a ten-minute walk from the Three Sisters rock formation.
For luxury accommodation, book a stay at the beautiful 4* Carrington Hotel. This heritage-listed manor has an on-site bar and brasserie, cocktail bar and spa baths in some of the rooms.
---
10. Bowral
Sydney CBD to Bowral distance: 113km (2 hours by car or from 1 hour 50 minutes by train)
Bowral, in the beautiful Southern Highlands, is an easy place to visit by train from Sydney. This quaint country town at the foot of Mount Gibraltar has a great selection of olde worlde bookshops, antique stores, cafes and boutiques.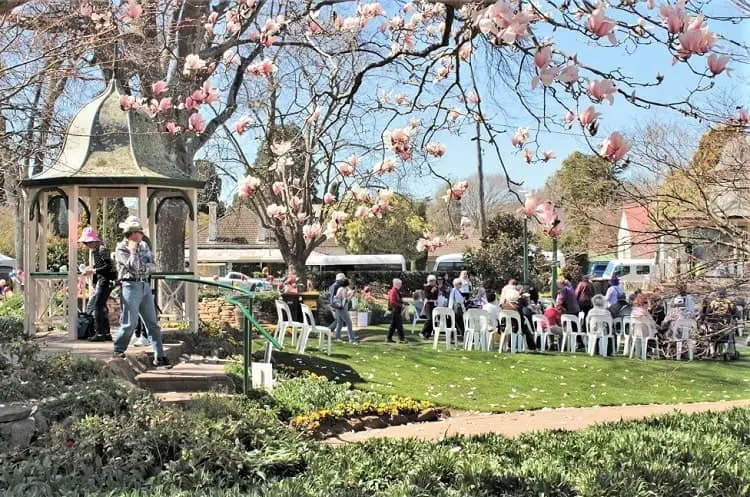 If you feel like exploring further, you can easily hop on the train to nearby Mittagong or drive to Fitzroy Falls in Morton National Park.
I visited Bowral in September, during the annual Tulip Time Festival, which was particularly beautiful. But the Southern Highlands is a picturesque destination at any time of year.
---
11. Newcastle
Sydney CBD to Newcastle distance: 162km (2 hours 30 minutes by car or 3 hours by train)
Newcastle is a great option for a fun getaway from Sydney with a group of friends. As it's the second-largest city in New South Wales, you'll find plenty of things to do in Newcastle.
While it looks quite industrial on first sight, Newcastle has some brilliant beaches and coastal walks, as well as the nearby Worimi Sand Dunes, which are well worth a visit. It's a great destination for those who want a varied and lively trip away.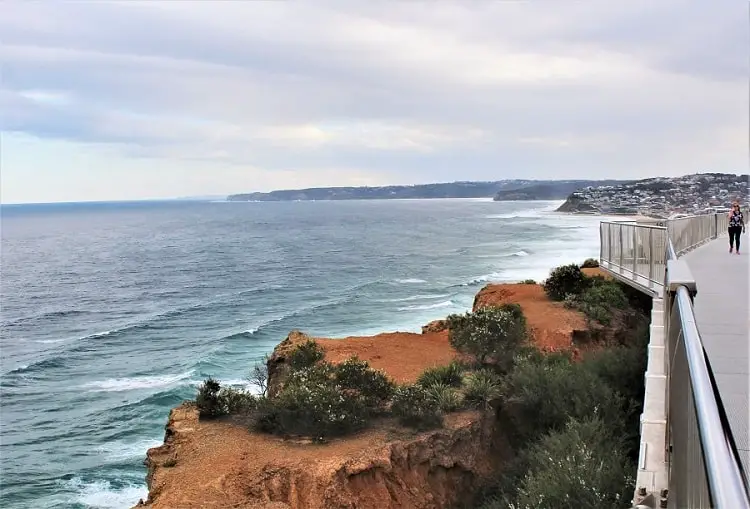 ---
12. Hunter Valley
Sydney CBD to Hunter Valley (Cessnock) distance: 158km (2 hours by car or from 3 hours 30 minutes by train and bus)
Slightly inland from Newcastle lies the sprawling green expanse of the Hunter Valley. Famous for its vineyards, wine tours are a popular activity on a trip to Hunter Valley, as well as watching the sunrise from the soaring heights of a hot air balloon.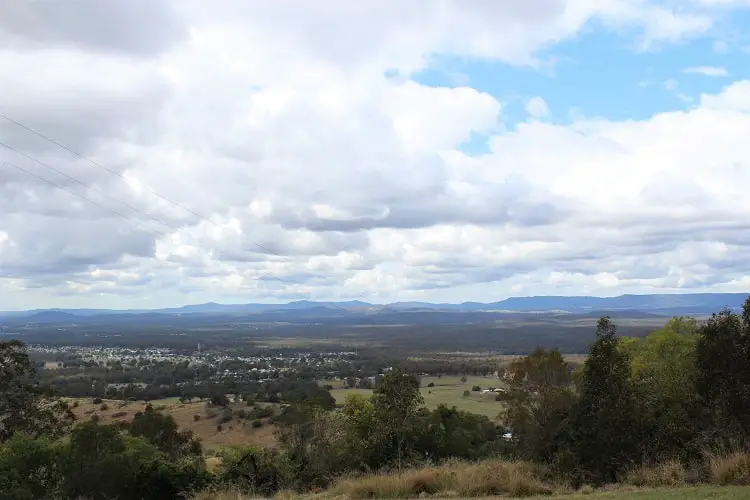 The Hunter Valley Gardens is another popular attraction, and the surrounding national parks such as Yango and Werakata offer a choice of walking tracks.
The road trip from Sydney is a treat in itself if you take Tourist Drive 33, which winds its way through the New South Wales countryside, passing quaint little villages such as Laguna and Wollombi.
---
13. Kangaroo Valley
Sydney CBD to Kangaroo Valley distance: 153km (2 hours by car or 4 hours 45 minutes by train and bus)
While the northern towns of the Southern Highlands are accessible places to visit from Sydney by train, Kangaroo Valley is a better option for a scenic drive from Sydney. Allow some time to admire your lush surroundings as you follow the slow, winding country road deep into the valley.
With cute heritage buildings and plenty of outdoor activities, such as river kayaking, Kangaroo Valley is perfect for a solo trip or couples retreat from Sydney for those who enjoy nature.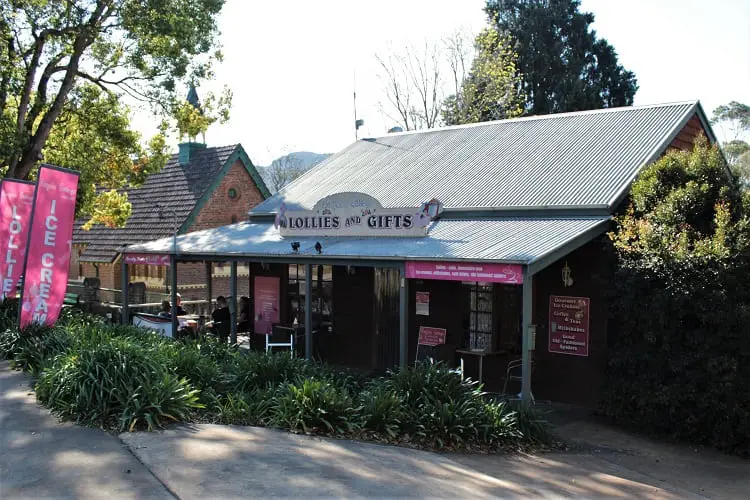 ---
14. Jervis Bay
Sydney CBD to Jervis Bay distance: 171km (3 hours by car or from 3 hours 40 minutes by train and bus)
If it's a NSW romantic getaway you're after, look no further than tranquil Jervis Bay. Things to do in Jervis Bay include lazing on an amazing choice of bright white beaches between Huskisson and Booderee National Park, as well as eating and shopping in Huskisson.
While the Shoalhaven region is a popular place for a NSW family getaway during the school holidays, the area remains unspoilt and much less built up than many other holiday towns in New South Wales. Out of season, Jervis Bay makes a peaceful destination for a couples' retreat or solo traveller.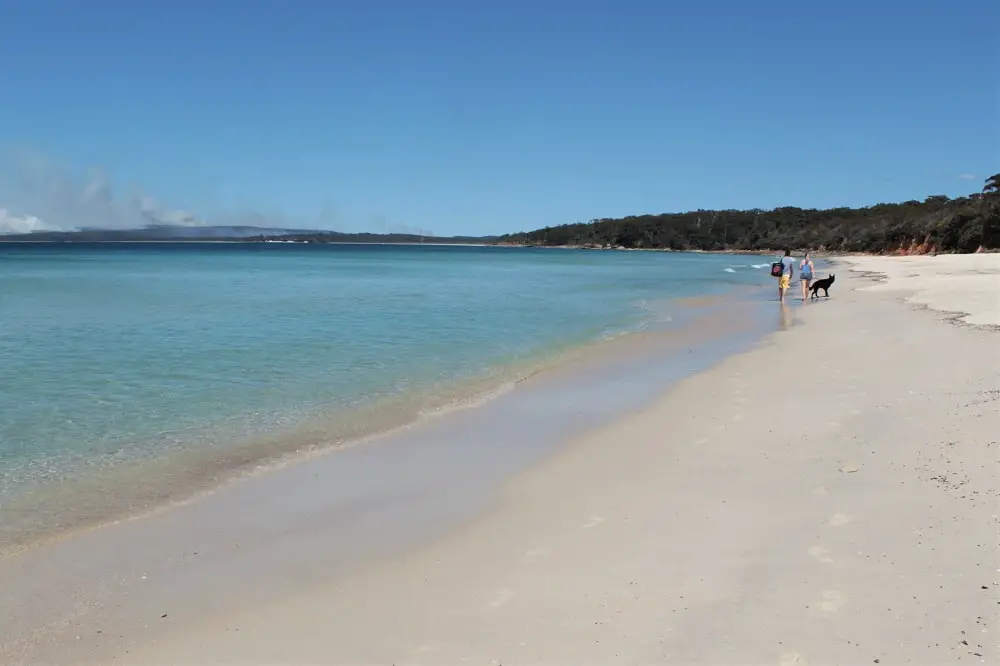 You can enjoy the stunning White Sands Walk, explore even more amazing beaches and forests in Booderee National Park or head out to Beecroft Peninsula to see well-known Honeymoon Bay as well as sweeping clifftop views.
Jervis Bay is one of my personal favourite beach holiday destinations in NSW, and I've returned many times.
---
15. Booderee National Park
Sydney CBD to Booderee National Park distance: 193km (3 hours by car)
At the southern end of Jervis Bay, you'll find stunning Booderee National Park. Dotted with powdery white beaches, Booderee has a selection of beachside camping grounds for those who want to get back to nature.
You can also explore botanic gardens, hiking trails and some amazing sunset locations. Just be sure to book your campsite in advance during school holidays. It's so popular over summer that a ballot system is used!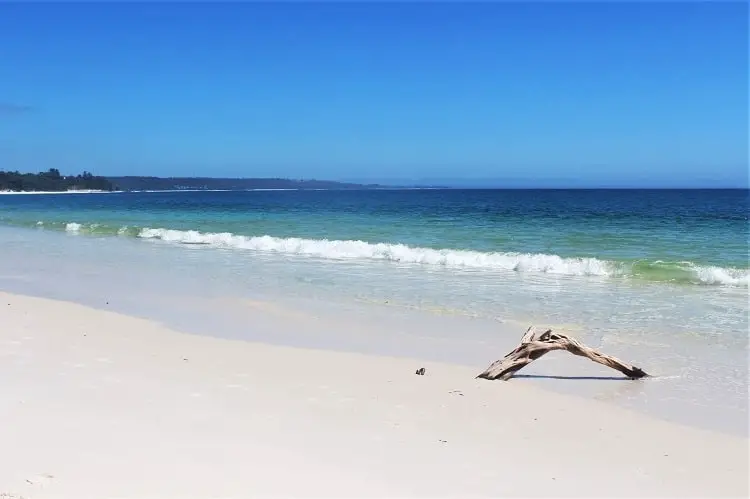 ---
16. Port Stephens
Sydney CBD to Nelson Bay distance: 210km (3 hours by car or 4 hours 20 minutes by train and bus)
Even though you can reach Port Stephens in 3 hours by car from Sydney, the woolly green hills that break up the beautiful beaches of Port Stephens give the area a very different look to Sydney, with its craggy limestone headlands.
Things to do in Port Stephens include hiking to the lookout in Tomaree National Park to admire the view below, or simply lazing around on a different beach each day.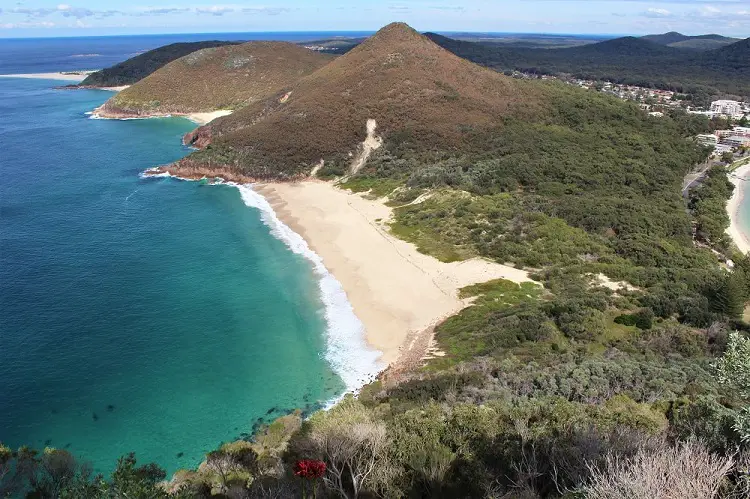 You'll also find shops and restaurants in Nelson Bay, dolphin tours and lots of scenic drives into the surrounding NSW bushland.
Since Port Stephens sits a few hours north of Sydney, the weather should be a bit warmer than the South Coast NSW destinations such as Jervis Bay if you're visiting in winter.
---
17. Myall Lakes National Park
Sydney CBD to Myall Lakes distance: 238km (3 hours 5 minutes by car)
If you're looking for a peaceful retreat in NSW, Myall Lakes National Park won't disappoint. With a string of beautiful lakes, as well as a long stretch of beaches, lush Myall Lakes is packed with gorgeous natural scenery.
I camped at Mungo Brush, and enjoyed amazing sunsets behind White Tree Bay and sunrises over the dunes and ocean. For somewhere with more facilities, try Reflections Holiday Park Seal Rocks, which has bungalows and glamping options.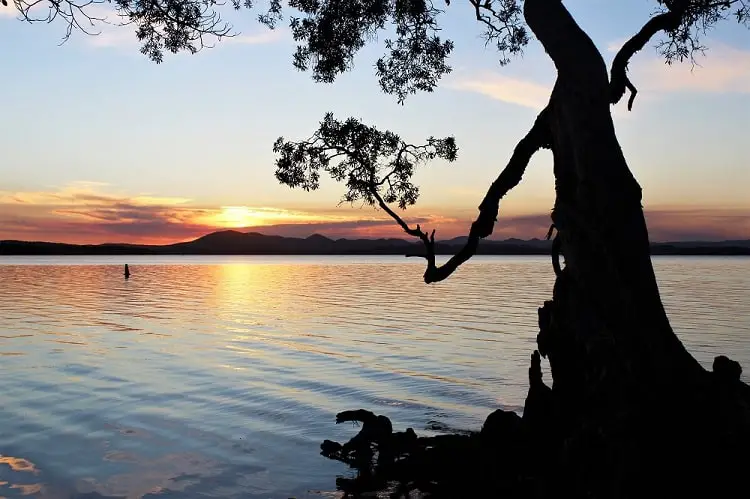 ---
18. Bathurst
Sydney CBD to Bathurst distance: 203km (3 hours 20 minutes by car or from 3 hours 35 minutes by train)
Lying inland of the Blue Mountains, Bathurst is a city full of heritage architecture, boutique stores and great parks. You can head out to wineries, visit Orange Botanic Gardens or explore surrounding country villages such as Millthorpe.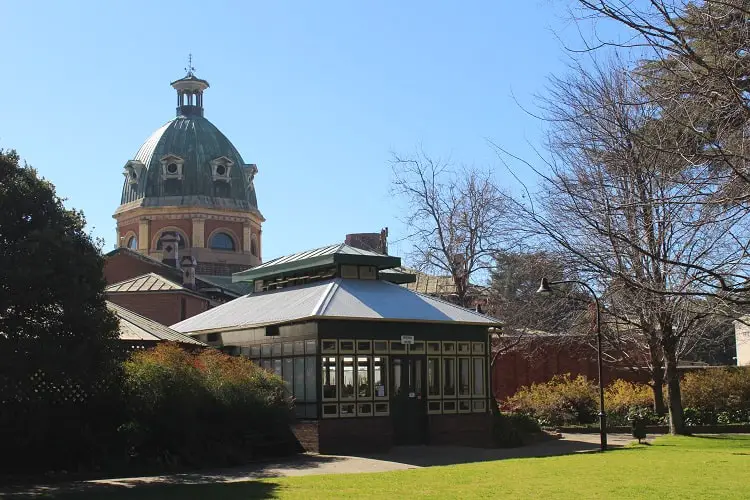 Of course, you can stop off in the Blue Mounatins on the drive from Sydney too. My favourite place near Bathurst was Sofala, a well-preserved gold mining town that looks like the set of a Wild West movie!
For accommodation on your weekend getaway from Sydney, try Quality Hotel Bathurst, a moderately priced 4* hotel with an indoor pool and choice of family rooms and suites.
---
19. Canberra
Sydney CBD to Canberra distance: 286km (3 hours 30 minutes by car or 4 hours 20 minutes by train)
While it's technically in ACT not NSW, Canberra is easily reached by car or train from Sydney, so I'm sneaking it into my best weekend getaways from Sydney list as a wild card!
You'll find plenty of things to do in Canberra to fill a weekend trip. Lose a few hours exploring top Canberra museums, wander through art galleries, pay a visit to Parliament House or hike to Telstra Tower from the beautiful botanic gardens.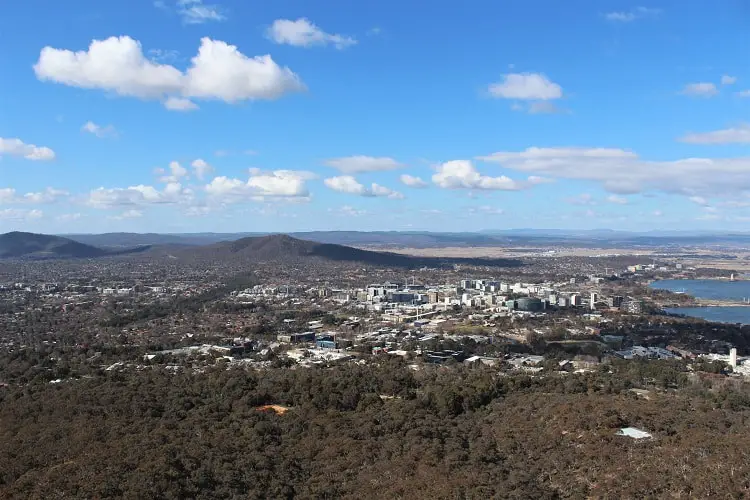 Canberra is great for a cultural family getaway or a solo trip. It's also a top choice for a Sydney getaway during winter or if the weather's wet, as there are so many indoor attractions.
I stayed at Canberra City YHA, which has modern facilities (including an indoor pool and sauna!) and a handy location right in the heart of the city.
---
20. Forster
Sydney CBD to Forster distance: 304km (3 hours 45 minutes by car)
If you're happy to drive up to four hours from Sydney for a beach holiday destination in NSW, Forster, on the Barrington Coast, is a fantastic spot. I spent a weekend in Forster in late 2021 and loved it!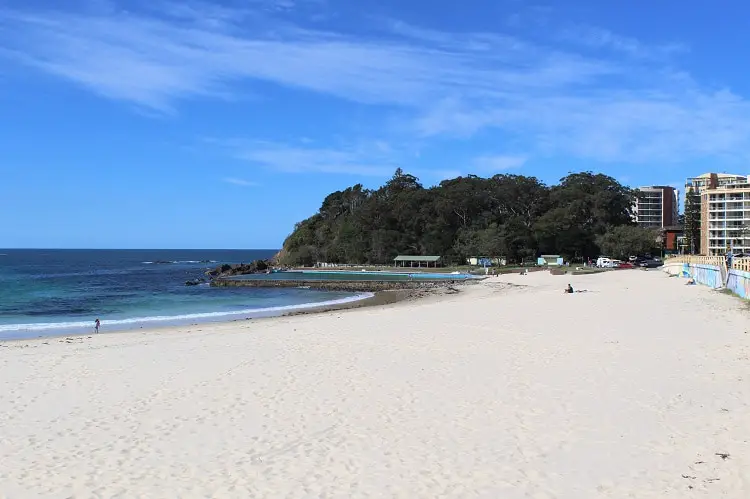 As well as a good selection of shops, cafes and restaurants in Forster town, the surrounding scenery is stunning. Make sure you take a scenic drive along The Lakes Way and stop off at The Green Cathedral, an outdoor church on the banks of Wallis Lake underneath a canopy of palm trees.
I stayed in the gorgeous Palmyra B&B, which is just a ten-minute drive north of Forster. This traditional accommodation has beautiful grounds, a lovely outdoor pool, stunning decor and a communal kitchen and barbecue area.
---
That's it for my best weekend getaways from Sydney! For more short break ideas in New South Wales, take a look at my top Sydney day trips. Many of these can easily be extended into a fun weekend getaway!
If you want to travel further afield, take a look through all my New South Wales guides.
Happy travels!
Written by Lisa Bull
Lisa Bull, founder of Dreaming of Down Under, has been living in Australia as a British expat since 2015. After travelling to every state and territory in Australia and living in Perth, Brisbane and Sydney, Lisa knows from first-hand experience the best destinations to visit in Australia and the best budget travel tips. Her guides on this blog have been read by over 700k readers and helped thousands of people achieve their dream of living in or travelling Australia.