This post may contain affiliate links. Please see my disclosure policy for more details.
If you're planning a visit to Jervis Bay in South Coast NSW, beautiful Booderee National Park, just a 15-minute drive south of Huskisson, is the perfect place for a day trip.
You'll find amazing bright white beaches in Booderee, such as Green Patch Beach and Murrays Beach, as well as the interesting Booderee Botanic Gardens.
If you want more of an active day out, there are also scenic hikes to secluded beaches and lookouts. And if one day isn't enough, you can stay at one of the Booderee National Park camping grounds!
---
How to Get to Booderee National Park
It's an easy drive to the park, following Naval College Road south from Vincentia. Just continue driving past the turn off to Hyams Beach, and you'll come to the Booderee entry stations.
You'll need to pay around $13 for a two-day park pass. The entry stations have always been closed up whenever I've visited, but you can also buy passes at the visitor centre and on the NSW Parks Australia website.
---
Booderee National Park Camping
There are three Booderee National Park camping grounds: Green Patch, Bristol Point and Cave Beach. Outside of the school summer holidays, you can book Booderee camping sites up to four months in advance.
However, the amazing locations of Bristol Point and Green Patch camping grounds mean you have to enter a ballot system during the winter to camp at them over the school summer holidays! Crazy!
I'll go through all the beaches lower down, but here's an overview of the camping grounds.
1. Green Patch Campground
Green Patch camping ground is in a beautiful leafy setting next to an amazing beach. Facilities include toilets, hot showers, barbecues and fresh water. You're also able to drive in as well as walk in.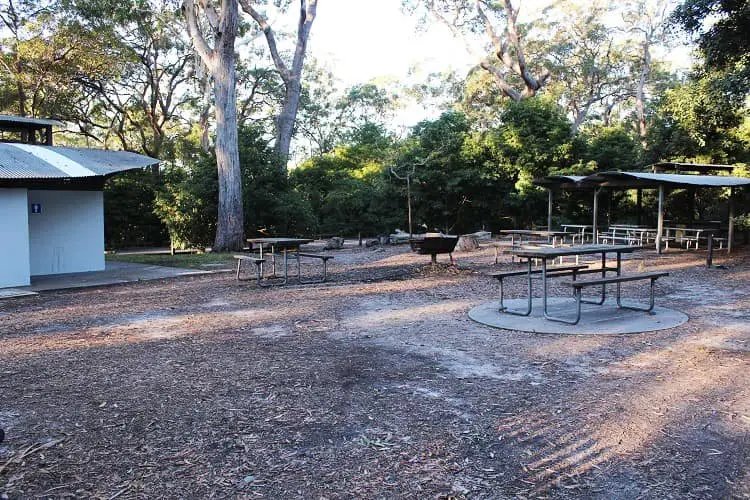 2. Bristol Point Campground
Bristol Point camping ground also has toilets, hot (and cold) showers, barbecues and fresh water. It has its own beach, but you can walk to Green Patch in ten minutes.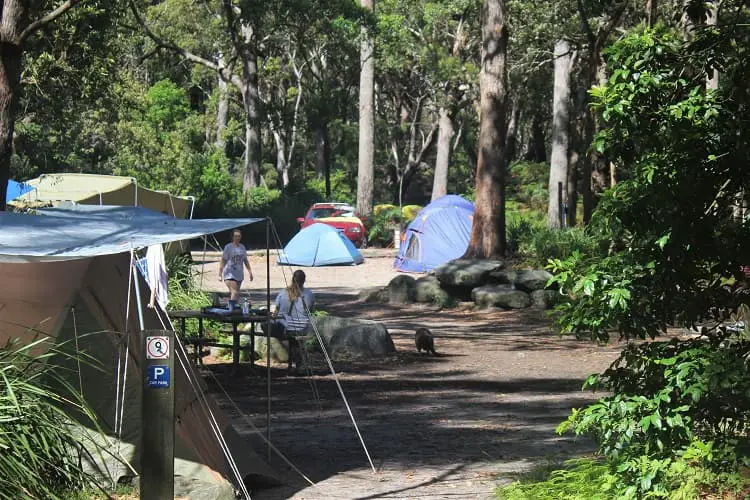 The parking at Bristol Point is up to 50m from the camp sites, so you can't park right next to your tent. It's also not suitable for campervans or camper-trailers.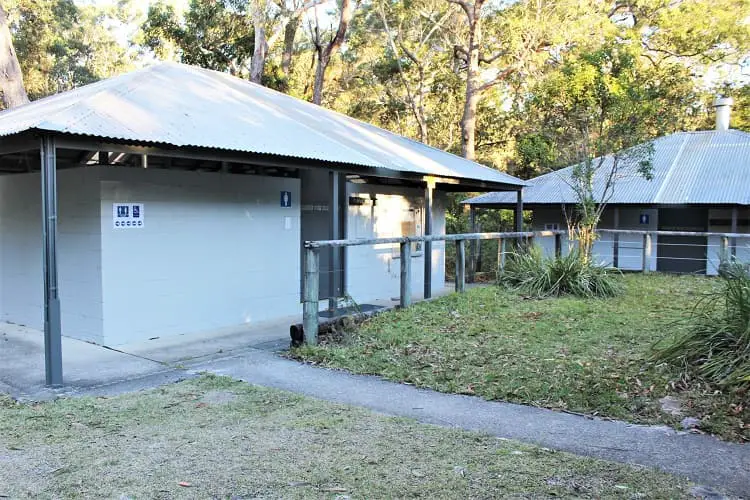 3. Cave Beach Campground
Cave Beach is more isolated than Green Patch and Bristol Point, as it's down the southwestern end of Booderee. The camp sites are 300m from the car park, so you'll need to carry your equipment.
There are toilets, fresh water, barbecues and cold showers at Cave Beach.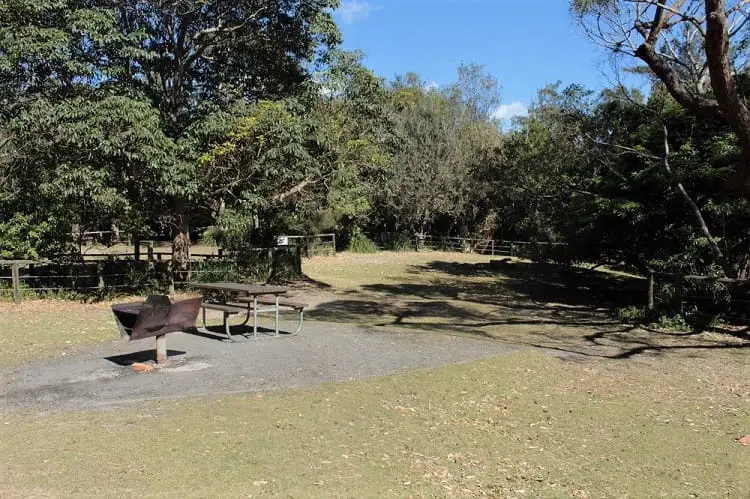 ---
Jervis Bay Village
If you stay on Jervis Bay Road once you're inside the park, you'll see a sign on your left for Jervis Bay Village, where the navy base is located. There's a general store, petrol station and police station here, but nothing worth visiting otherwise.
---
Booderee National Park Beaches: Northern Coastline
Booderee National Park has some of the best beaches in Jervis Bay. Just continue along Jervis Bay Road to reach them. The northern edge of Booderee is lined with beautiful beaches such as Green Patch.
1. Illuka & Green Patch Beach
The first beach you'll come to is the huge Illuka and Green Patch Beach (just one long beach with different sections and access points).
This definitely made it as my favourite beach in Booderee National Park. It's very long and wide with shockingly white sand. You really feel like you're somewhere tropical, and there's plenty of space for everyone.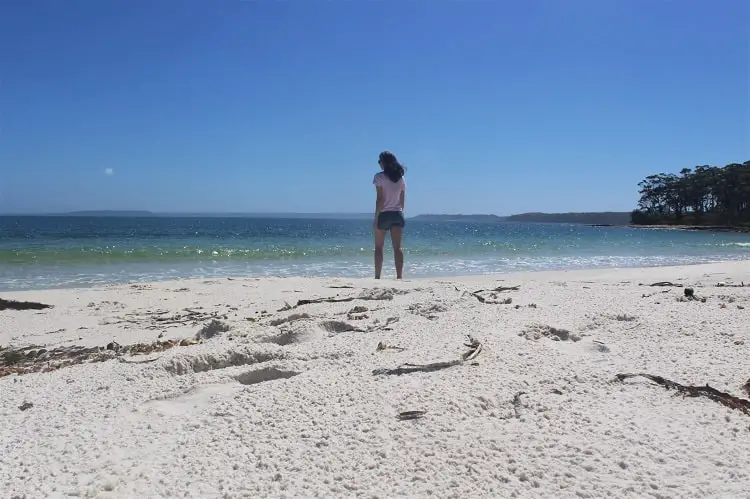 You've also got picnic tables, barbecues, toilets and even a coffee van behind the beach, so it's great for a day out.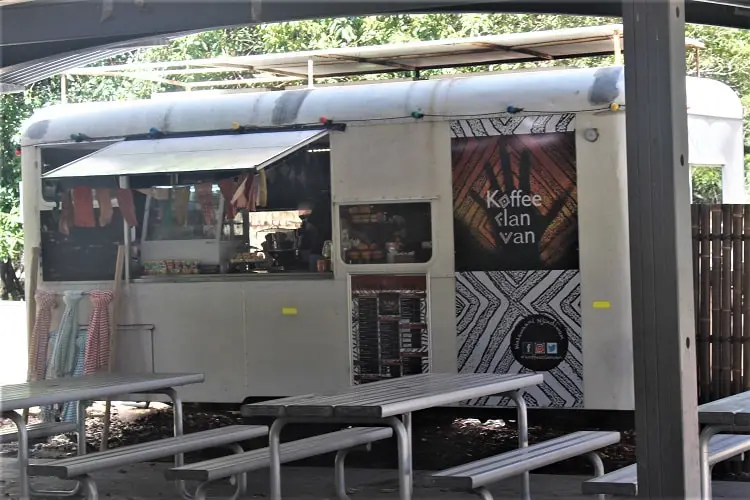 You can see why Green Patch camping ground is so popular!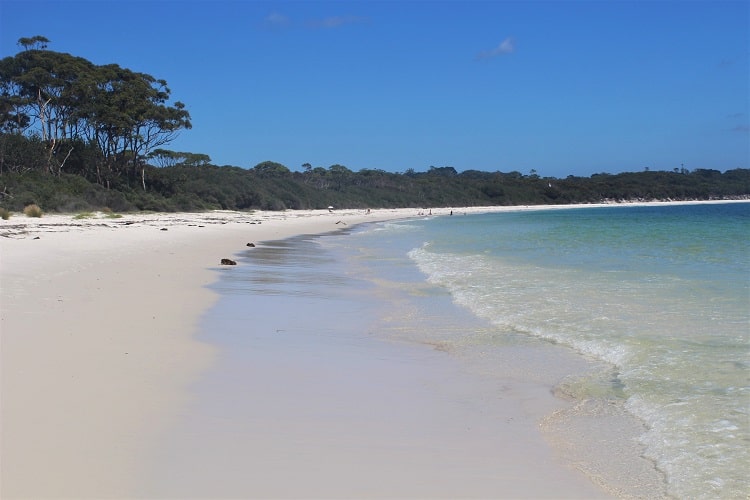 ---
2. Bristol Point Beach
Just slightly east of Green Patch Beach – within walking distance – is Bristol Point Beach. It's a bit smaller, but still has the lovely white sand and greenery. It was also much quieter than Green Patch when I visited.
The short walk down to the beach from the car park and camping ground is really pretty too. I even saw peacocks!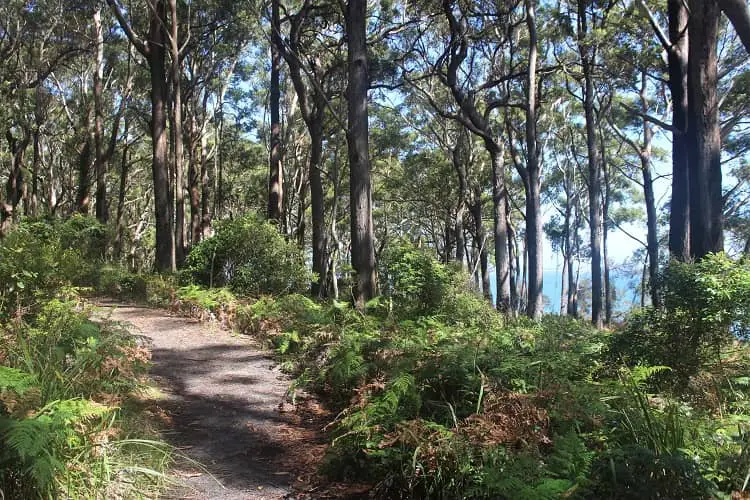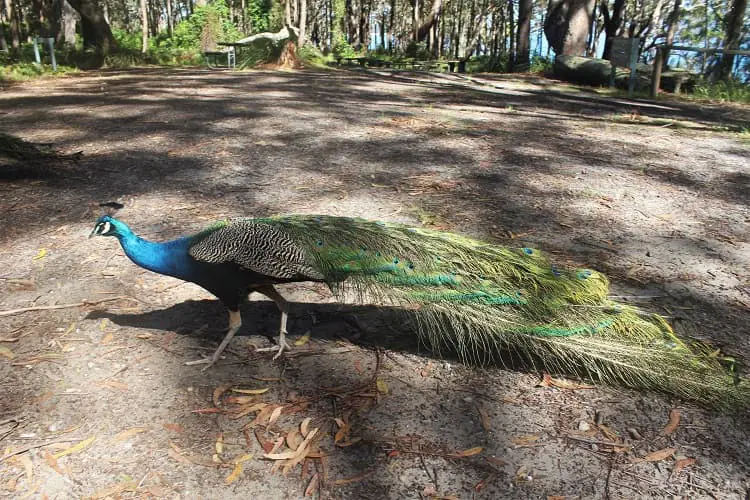 ---
3. Scottish Rocks Beach
For a quieter beach, try Scottish Rocks. There's a small parking area directly on Jervis Bay Road, and from there you need to walk 300m through the forest to get down to the beach.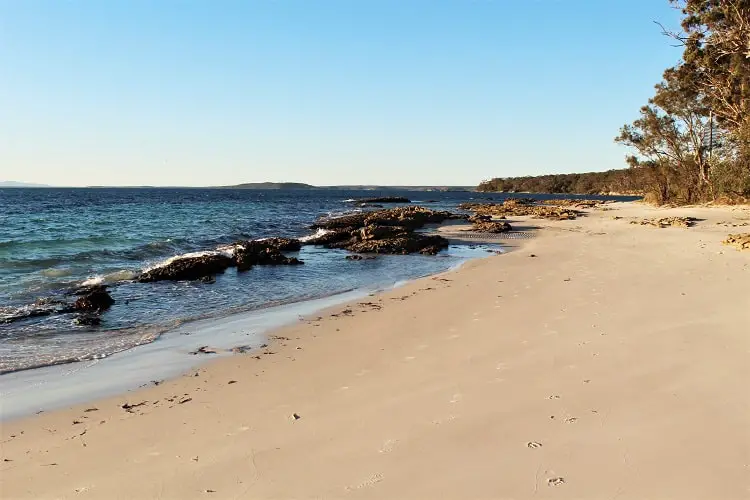 ---
4. Hole in the Wall Beach
The next stop along Jervis Bay Road is Hole in the Wall. Take the 400m walk from the car park, and you'll find a crescent-shaped beach that's beautiful at sunset.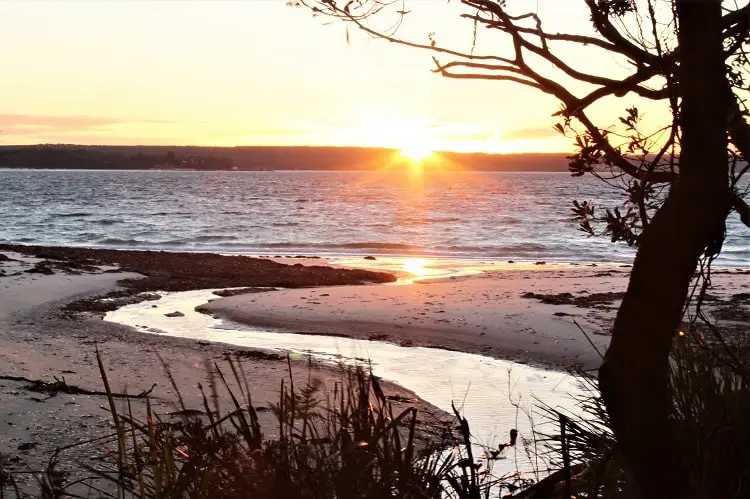 Unsurprisingly, there's also a wall with a hole in!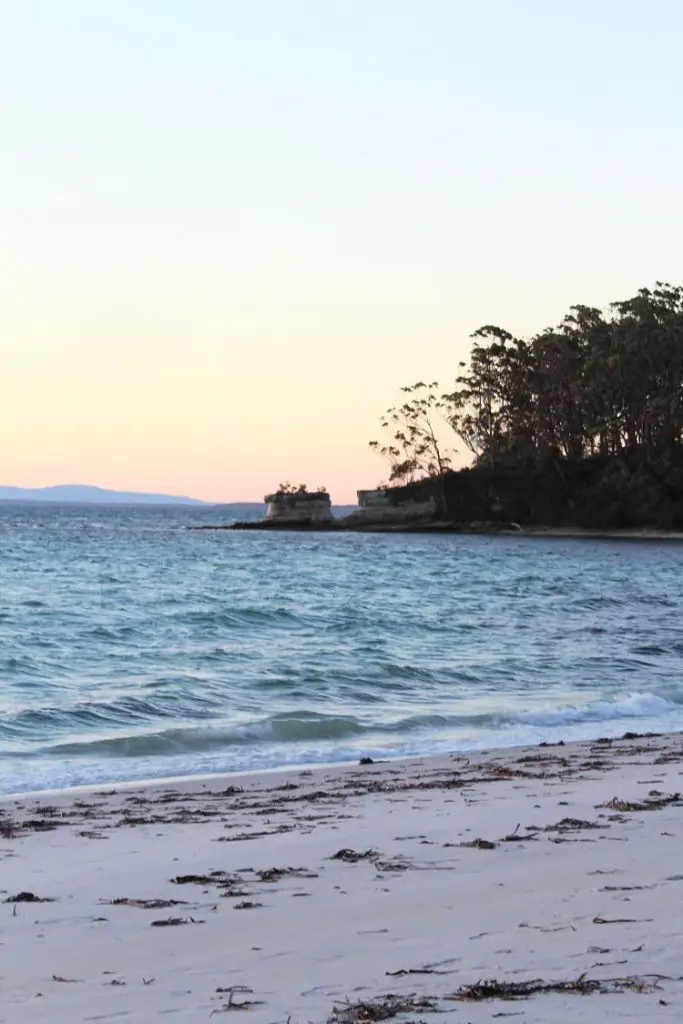 ---
5. Murrays Boat Ramp
At the end of Jervis Bay Road you'll come to a large car park with toilets and access to Murrays Boat Ramp and Murrays Beach. The road down here is unsealed and has a lot of holes in it!
The boat ramp has a small, rocky beach next to it and a nice view across Jervis Bay. You'll probably want to head straight to the main beach though.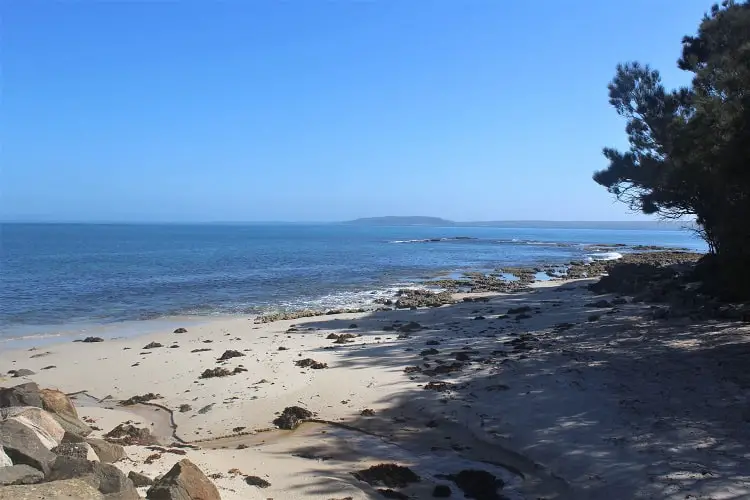 ---
6. Murrays Beach
On the eastern side of the car park, there's a 300m track to Murrays Beach. I've only visited here at sunset during the winter, but it's very popular, and probably just as beautiful as Green Patch Beach in the sunshine. You've also got views of nearby Bowen Island.
There was actually a red-bellied black snake right next to the boardwalk when I visited during the summer, so I chickened out of walking past! Normally they slither off, but this one wouldn't move despite a local poking a stick at it!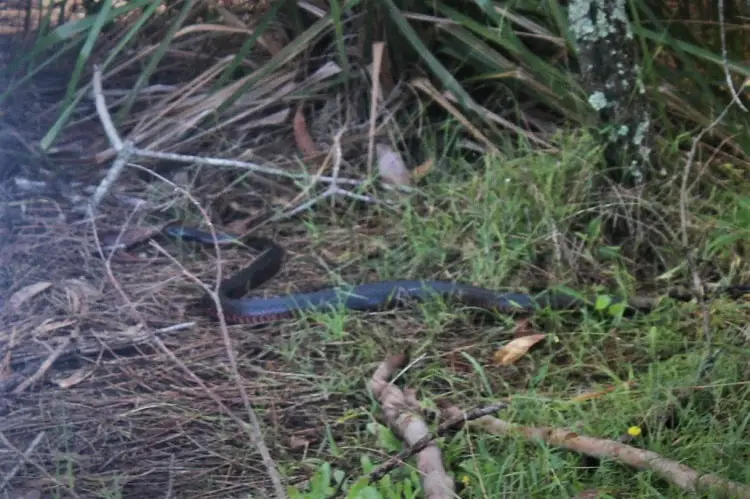 You can also walk 1.1km from the car park to Governor Head, or take the 5.4km Murrays Walking Trail circuit if you're feeling active.
---
Booderee Botanic Gardens: Inland Area
Heading back up to the start of Jervis Bay Road, you'll see a sign for Booderee Botanic Gardens, which lie inland off Cave Beach Road.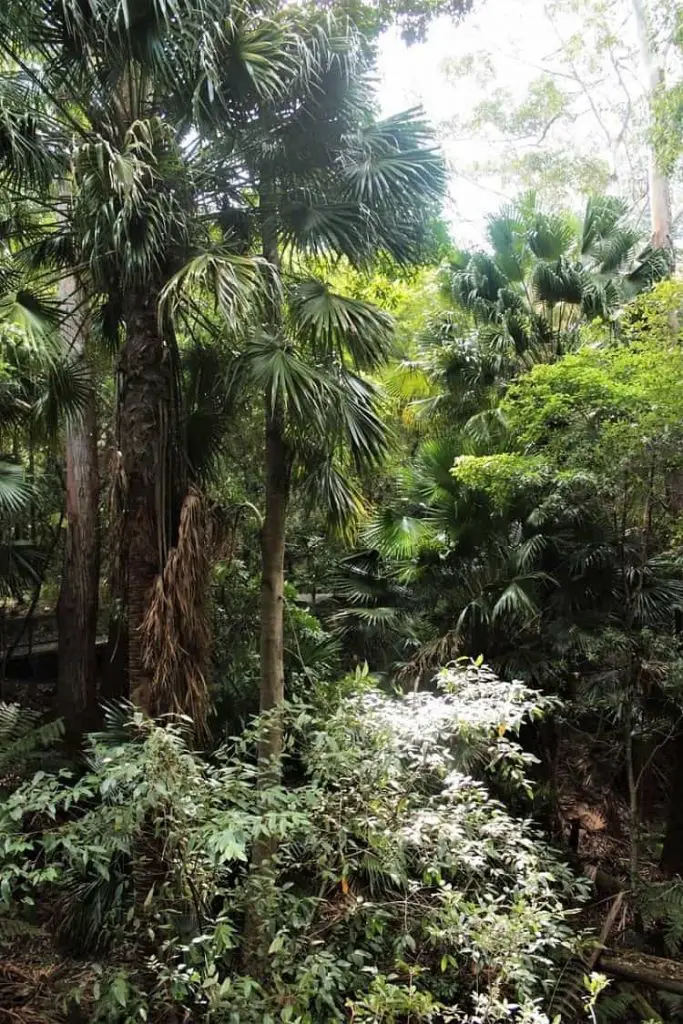 The gardens are well worth stopping off at, and have plenty of trails to explore as well as a big picnic area.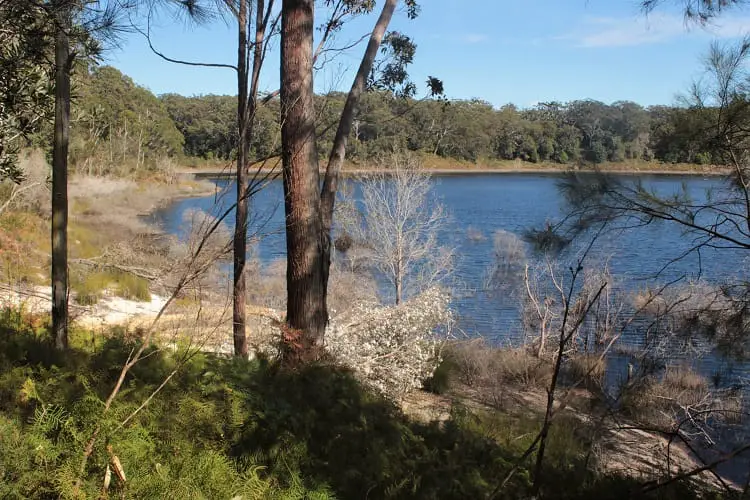 ---
Booderee National Park Beaches: Southwestern Coastline
For more isolated beaches, continue along Cave Beach Road to Cave Beach car park, on the southwestern side of Booderee National Park.
1. Cave Beach
From the carpark it's a 250m downhill walk to Cave Beach campground and picnic area, and another 350m to the beach itself. You'll also pass the beautiful lookout below.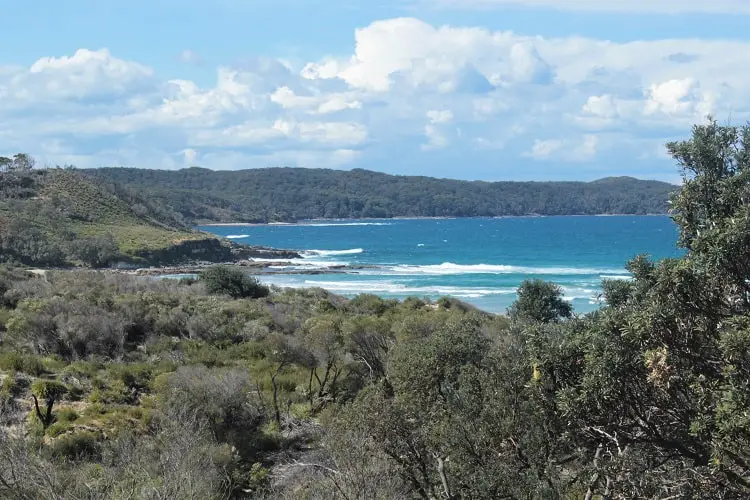 Cave beach is really stunning. Note that it faces the ocean, rather than being tucked inside Jervis Bay, so it's much more exposed to the elements, and the water's rougher.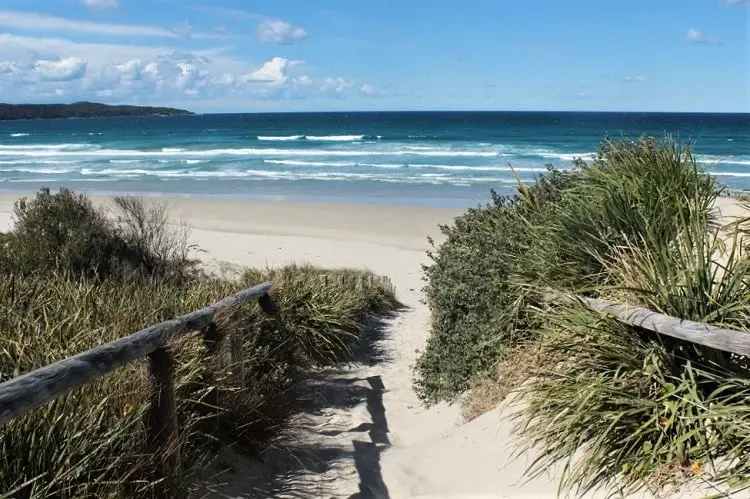 Be aware that I also saw a red-bellied black snake here as well, on the edge of the track in the picture. Some locals were actually looking for them around the swamp, as apparently there are lots!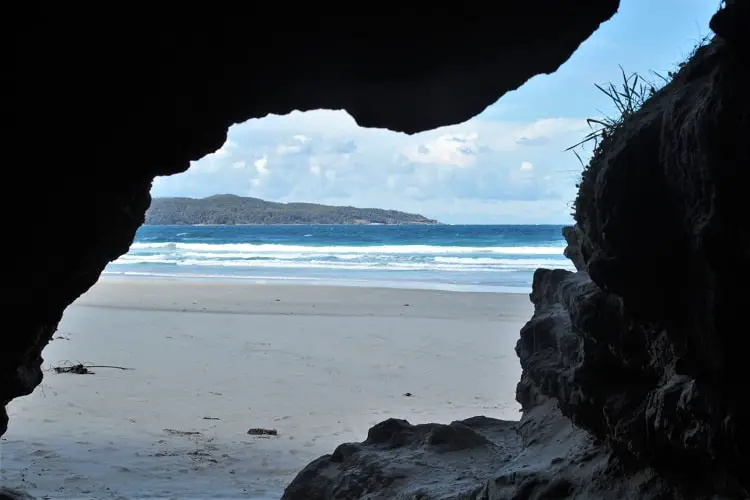 ---
2. Bherwerre Beach
From Cave Beach, follow the trail around Ryans Swamp on the western side of the campground, and it's a 600m walk to the huge Bherwerre Beach, which is popular with surfers.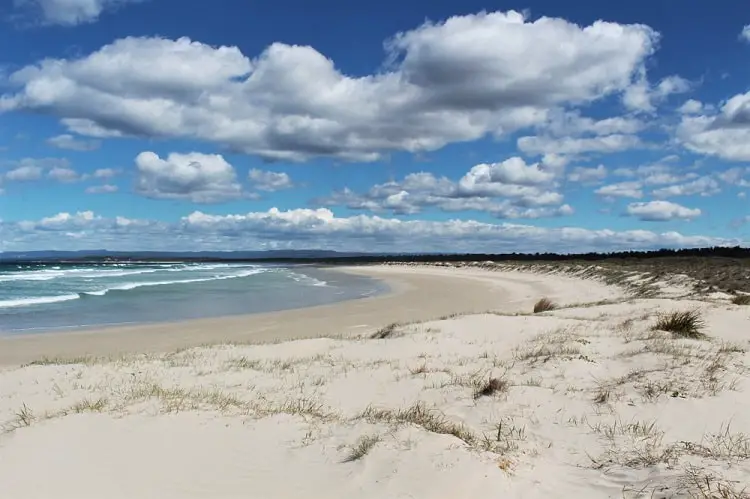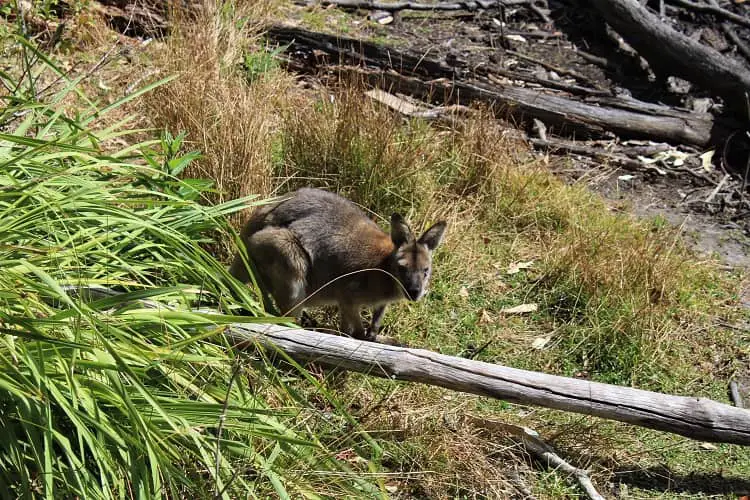 ---
Cape St George Lighthouse: Eastern Coastline
I haven't visited here myself, but you can follow the unsealed Stony Creek Road to see the ruins of Cape St George Lighthouse, Moes Rock and Stony Creek.
---
Hiking in Booderee National Park: Southern Coastline
If you fancy a more active day, there are a few longer hikes to various beaches around the southern edge of Booderee National Park. I haven't done these myself, but here are the options:
1. Steamers Beach
Take Stony Creek Road, but turn right at the fork down Steamers Road to the carpark. From here it's a 2.3km walk (each way) to Steamers Beach, which includes a steep set of approximately 240 stairs at the end.
Note that the water here is meant to be pretty dangerous, with strong tows and large sharks because of the nearby seal colony. So you're advised not to swim!
2. Circuit Trail to Whiting Beach & Kittys Beach
For a full-day walk, it's 11.4km return to do the full Circuit Trail around St Georges Headland from Steamers Beach carpark, or 20km if you add on all the smaller trails down to the lookouts and various beaches, such as Whiting Beach and Kittys Beach.
---
To get an idea of where all these places are, here's a link to a useful Booderee National Park map.
For more ideas, read through my top weekend escapes from Sydney.
---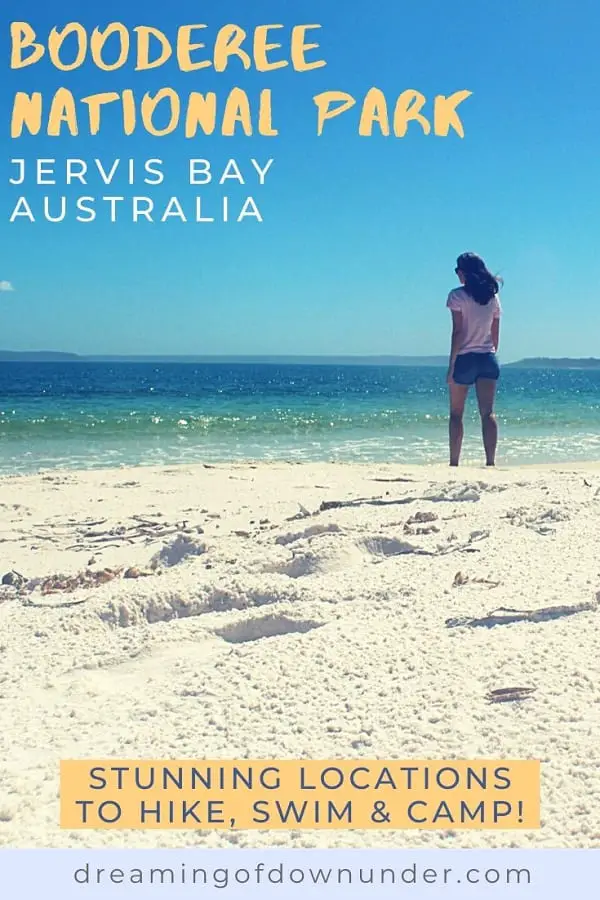 Written by Lisa Bull
Lisa Bull, founder of Dreaming of Down Under, has been living in Australia as a British expat since 2015. After travelling to every state and territory in Australia and living in Perth, Brisbane and Sydney, Lisa knows from first-hand experience the best destinations to visit in Australia and the best budget travel tips. Her guides on this blog have been read by over 700k readers and helped thousands of people achieve their dream of living in or travelling Australia.