This post may contain affiliate links. Please see my disclosure policy for more details.
If you're interested in travelling Australia, you've probably heard that it's quite an expensive country. And if you're a backpacker on a tight budget, it's crucial you learn how to find cheap accommodation in Australia in order to keep your costs down and spend your hard-earned dollars on the fun stuff!
Luckily, Australia is so popular with backpackers that there are lots of cheap accommodation choices for budget travellers. Although hostels are the obvious choice, there are SO many more options!
Did you know that two of you sharing a private double room via Airbnb can sometimes work out cheaper than a hostel dorm? Or that you can get paid to stay in luxury accommodation by house and pet sitting like I used to in Sydney?
I've travelled Australia extensively and stayed in virtually every type of budget accommodation that exists here. While hostels are great for socialising, they don't always exist in the smaller towns you might visit on a road trip.
To help you out I'm sharing everything I've learnt about finding cheap accommodation in Australia, so that you can travel cheaply too and make the most of your epic adventure Down Under! If you'd rather watch in video format, click the link to my YouTube channel below.
---
Cheap Accommodation in Australia: Contents
If you want to know the cheapest form of accommodation in Australia, I've listed the options I've found in price order below. Some are free, such as house sitting or couch surfing; other cheap options include hostels or a private room on Airbnb; then hotels and motels can be mid-range to luxury.
Click on any of the types to skip straight to that section.
1. House Sitting: free or paid
3. Bush Camping in National Parks: $0-$30
4. Camping & Caravan Parks: $25-$45
8. Cabins in Caravan Parks: $60-$150
---
1. House Sitting: $0 or Paid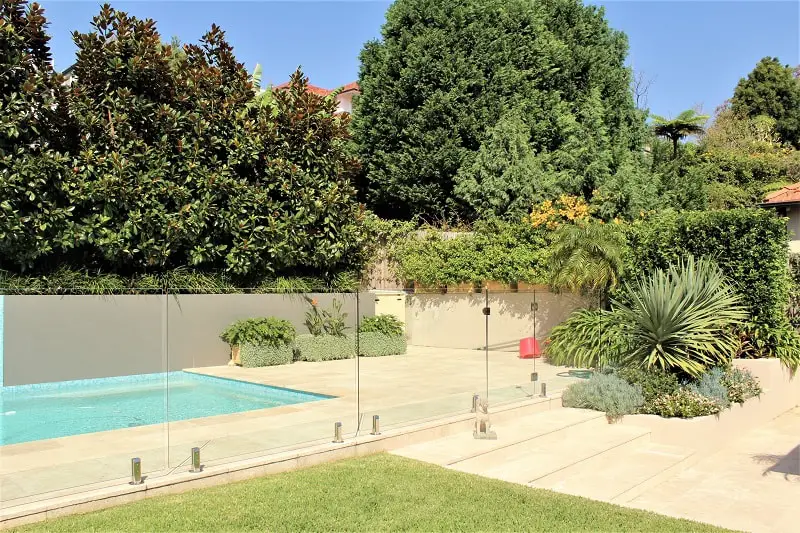 House sitting in Australia is a booming industry, and my preferred accommodation choice as it's free (apart from an annual subscription fee), usually in really nice homes and involves looking after lovely animals. Once you've gained experience and a good reputation you can even charge a fee on some websites.
I started house sitting when I was travelling Australia, and it was so in demand that I continued doing it full time in Sydney for over three years. I now have my own place but still run my pet sitting business and get paid for house sits.
If you're eager to start looking for house sitting jobs as soon as possible, here are some links to my recommended sites.
Aussie House Sitters – house sitting in Australia only – this is the site I started out on;
Trusted House Sitters – worldwide house sits – I have friends who have had lots of success with this site.
To learn more about what house sitting involves, check out the blog posts below, or browse my whole house sitting section:
What is House Sitting? FAQs Answered
How to Become a House Sitter: 10-Step Guide to Free Travel
The Pros & Cons of House Sitting
How I Saved Over $50k House Sitting Across Australia
---
2. Couchsurfing – $0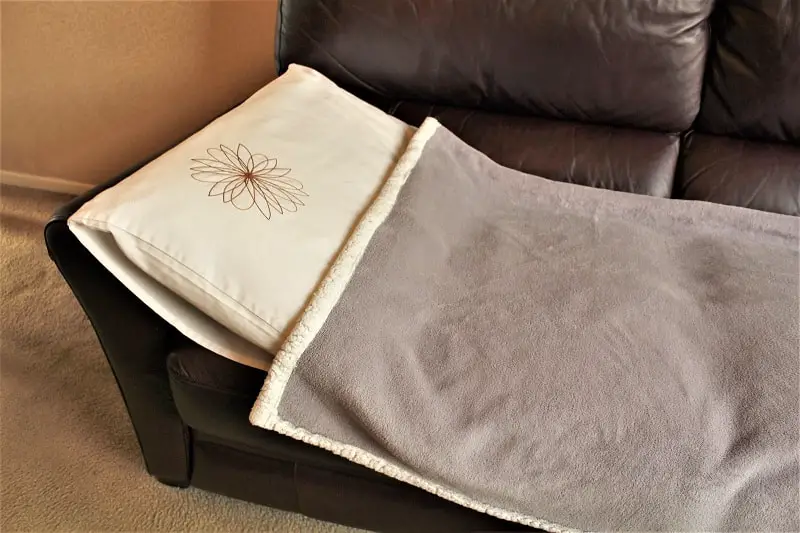 I've never tried couchsurfing myself, but some of my friends have. It's when a local resident offers to host travellers in their home – this could literally be on a couch or in a spare room – at no cost to the visitor. Couchsurfing.com connects travellers with both local hosts and each other via events all over the world.
---
3. Bush Camping & National Park Camping: $0-$30 per Tent or Campervan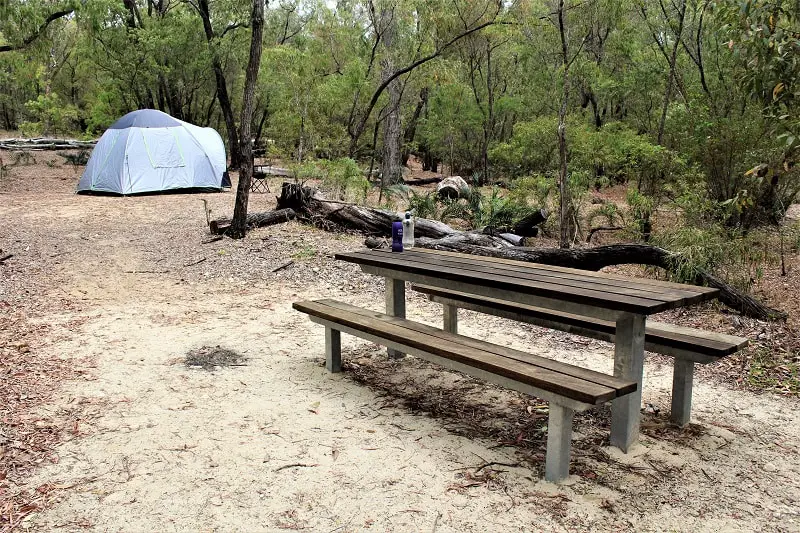 Now this I have tried. If you're on the road in rural areas, bush camping will likely be your best option for cheap accommodation in Australia. The campsites are very basic, usually in national parks, and if so, are maintained by the government's national park services for each state.
The prices range from free to around $30 per tent. During my Perth to Adelaide road trip sites were usually $15 max in Western Australia, but Victoria and New South Wales seem to charge more.
You either pay via an honesty system (a donation box on the site) or by booking online. The campgrounds are not usually manned by staff, just visited for maintenance, and the typical facilities are compost toilets only, though some sites have showers and power sockets. You normally need your own drinking water and gas cooker.
You do have to pay for national park passes too, but if you're on a road trip you will probably be visiting national parks anyway, regardless of whether you camp or not, and have a multi-visit pass.
Bush camps are great for an occasional cheap night during road trips, and they're usually in beautiful locations. You can buy cars and campervans from other backpackers with all the camping equipment included.
Here are the links to find and book national park campsites in each Australian state and territory.
NSW National Parks and Wildlife Service
Department of Parks and Wildlife WA
Queensland Government Department of National Parks, Sport and Racing
National Parks South Australia
Parks and Wildlife Services Tasmania
---
4. Camping & Caravan Parks: $25-$45 per Tent or Campervan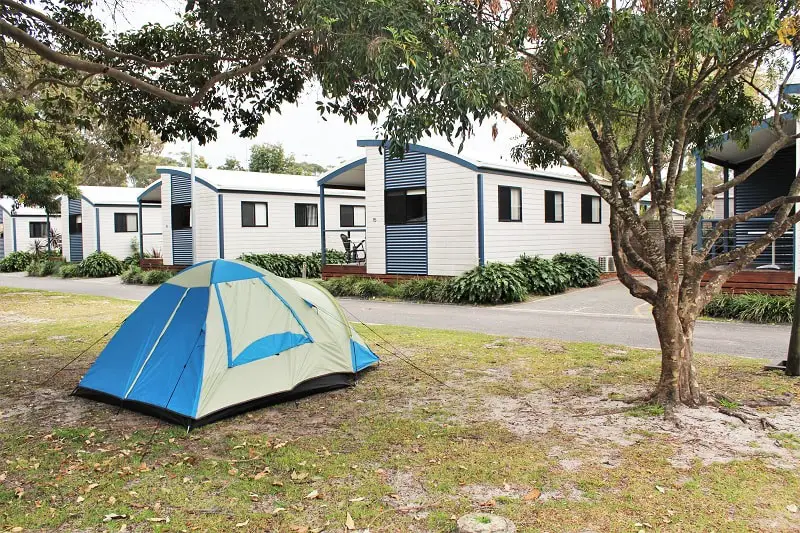 Caravan parks are a really common choice of cheap accommodation in Australia, and they're honestly not full of chavs like the Caravan Club in The Inbetweeners! You're more likely to be neighbouring with other backpackers and wealthy Australian pensioners ("silver nomads") travelling in swanky renovated buses.
You'll find caravan parks not only on the outskirts of major cities but all across the Australian coastline. You can usually either pitch a tent or stay in your campervan or caravan. The price is nearly always per tent or van, not per person, so if you're travelling solo they're not actually that cheap. But if  two of you are travelling together it's much more affordable than hostels.
For a basic, low budget caravan park they charge about $25 per tent or campervan. The fancier ones charge up to $45, particularly if they're in a big town or city. The large chains like Big4 Holiday Parks and Discovery Holiday Parks (similar to Haven in the UK) usually charge the most, but have excellent facilities like swimming pools, games rooms and even outdoor cinemas! Great if you're travelling with children.
Most caravan parks in Australia have power sockets, toilets, hot showers and fully equipped kitchens. They're great to alternate with bush camping during your road trip so you can shower and recharge your electrical items. They're also a bit more manicured and in less rural areas so they have less insects! Free Wi-Fi is unfortunately not standard so you may need to visit a local café or library if you have a lot of stuff to do online.
There's also a great Australian website I've just discovered called youcamp.com, which works like Airbnb but for land on people's private properties. There's everything from basic camping to luxury glamping. Wish I'd known about that on my road trip!
---
5. Hostels: $20-$45 per Person
Hostels are the most popular type of cheap accommodation in Australia for backpackers . They're usually clean, safe, warm and well equipped with facilities like kitchens, free Wi-Fi, TV rooms and proper bathrooms. They're also great for socialising.
Hostels in Australia tend to cost around $30 for a bunk bed in a dorm room, but can vary depending on the season, size of the dorm and how nice the hostel is.
For more information on staying in hostels in Australia, including booking, etiquette and what to expect, check out this blog post:
Best Hostels in Australia & What to Expect
---
6. Homestay: $30-$60 per Room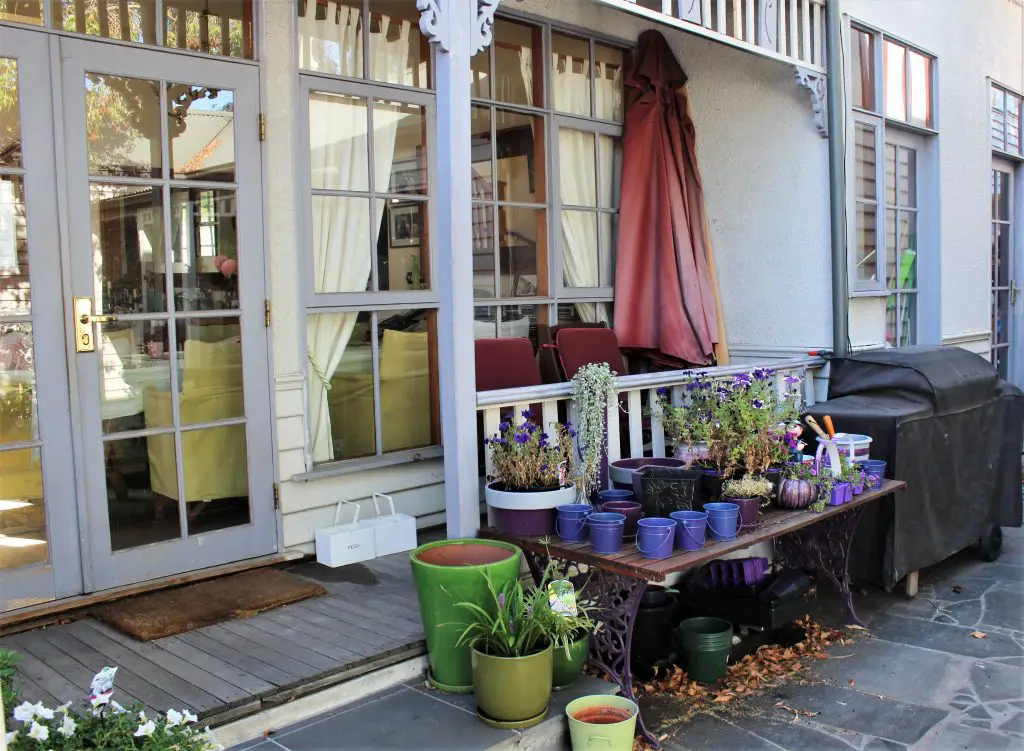 I had no idea what a homestay was until I arrived in Melbourne in the middle of summer without booking anywhere in advance and ended up sitting in McDonalds at 11pm desperately scouring the web for accommodation (not my best memory).
Traditionally homestays are for overseas students studying English, who want to stay somewhere more homely and practise speaking English with a family. However, there are websites such as homestay.com where tourists can book this sort of accommodation too.
I paid $50 per night in peak season in Melbourne, and that was to sleep on a very short sofa! Melbourne was so booked up that weekend that the home owner kept receiving desperate calls from the airport trying to accommodate all the people stranded there with nowhere to stay!
Looking at the website now, in the middle of autumn, you can actually get double rooms for as little as $30 – half the price of an Airbnb or hostel dorm if there are two of you! You might even get a free laundry service and breakfast too!
---
7. Airbnb: From $50 per Room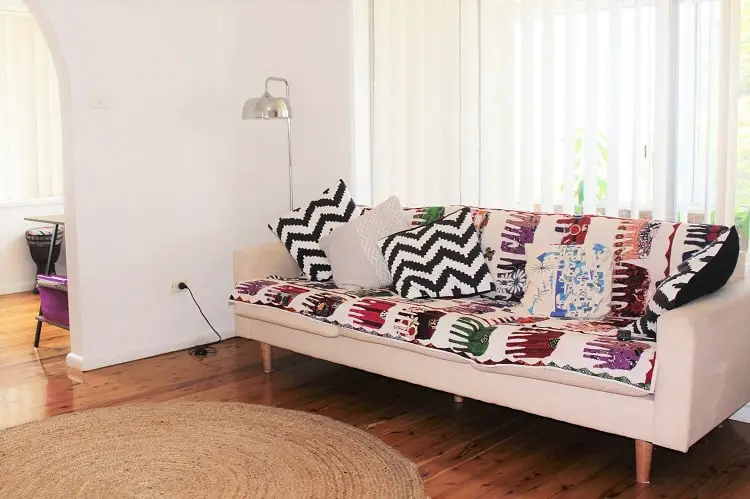 If you're travelling as a couple or don't mind sharing a double with a friend, Airbnb can actually work out the same price or less than a dorm bed in a hostel. Prices for a spare room in a house or apartment where the owner is living there start at around $50 in Australia.
They're not ideal if you want to meet lots of people, but you get more privacy than in a hostel, there are less people using the kitchen and bathroom and they're usually a better standard. A great choice for couples.
---
8. Cabins in Caravan Parks: $60-$150 per Cabin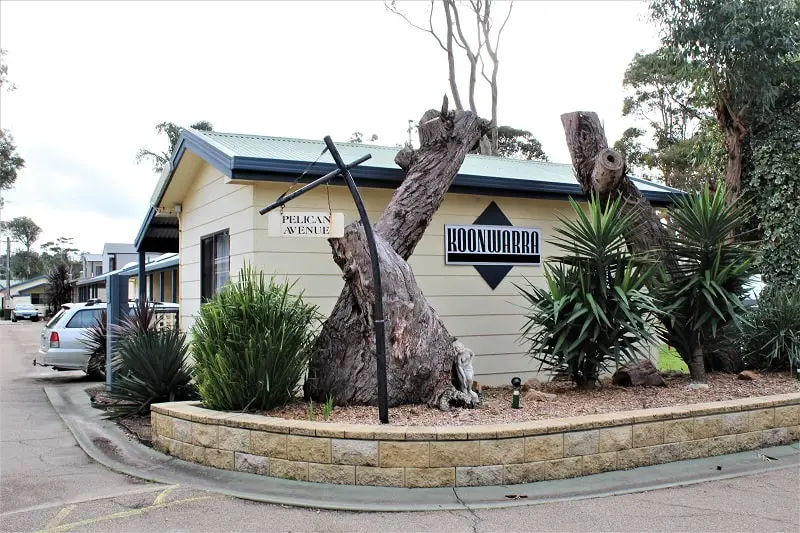 Most caravan parks in Australia have cabins or villas for hire; they're a bit like the static park homes you get in the UK. I stayed in one during my Melbourne to Sydney road trip since not everywhere had hostels and it was way too cold to camp during the winter (2 degrees some nights).
Off-peak prices start at around $60 per cabin at cheaper parks, but they go up a lot in the summer. You can get larger cabins too so this could be a really cheap option for a group of 3-5. The cheaper ones can be pretty basic but you get a kitchenette, bathroom, heating and tv. Better than a tent anyway!
Just Google "caravan park" and whichever town you'll be staying in. Websites for local tourist boards or visitors' centres tend to list them, and sometimes they come up on hotel comparison sites too.
---
9. Motels: from $60 per Room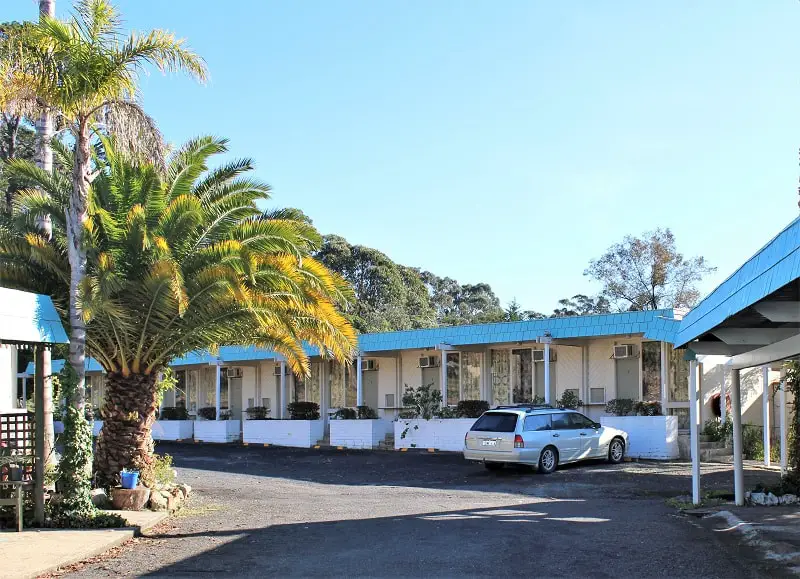 Motels always excite me as we don't have them in the UK, and they remind me of American films where people are on the run! They're pretty common in Australia too, and I stayed at one in Eden on the solo trip I mentioned above.
In the middle of winter it cost just over $60 per room, but it was a very low budget place! It was a triple room though so a great option for a group or couple. Downside is there's no kitchen. You can browse for motels on accommodation comparison sites like HotelsCombined.
---
10. Hotels: From $60 per Room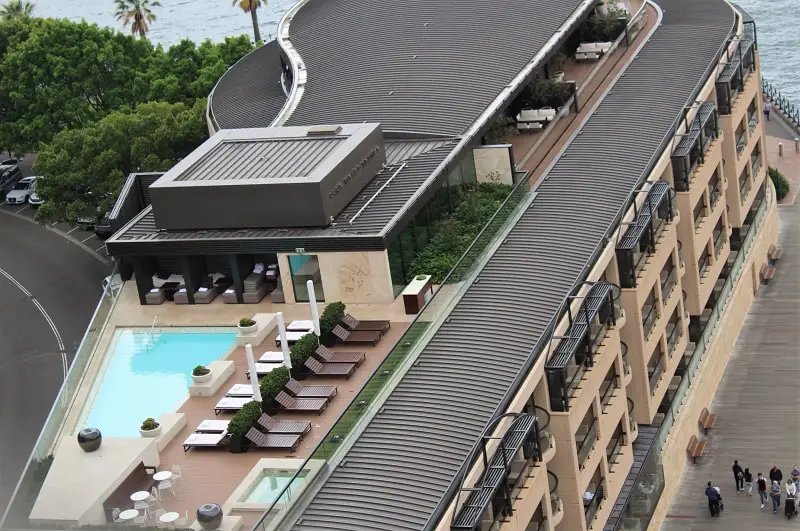 Hotels definitely aren't the cheapest accommodation in Australia, but you can sometimes get single and double rooms starting at $60 out of season in the cities. I would start by using the search box for HotelsCombined below, as they compare booking providers for each accommodation to find the cheapest price. They also include hotels, hostels, holiday parks and self-contained accommodation.
---
Cheap Accommodation in Australia – Plan, Book & Enjoy!
Whatever your budget, Australia should have accommodation to suit your needs. Hopefully this blog post will open up some options you've never thought of before.
Do book accommodation in advance, particularly in peak season. The last thing you want on your trip is to be trawling the streets for hours carrying your backpack or sleeping in the car. I've done both of those things; it wasn't pleasant!
Most of all, have fun! Australia is a beautiful place and there's so much to see, from cities to beaches to bushland. Enjoy your journey!
---
---
---