This post may contain affiliate links. Please see my disclosure policy for more details.
Are you interested in travelling Australia on a working holiday visa? Or fancy working in construction in Australia to fund your travels? In this interview, you'll get to know my good friend Michi, a 31-year-old German traveller who recently finished a life-changing two-year trip around the great land of Oz.
Michi not only camped his way around almost the entire Australian coastline (much of it with me!), but took advantage of the huge amount of construction in Australia by working as a labourer in Perth and Melbourne to fund his travels. Oh, and he also completed his regional work for his second year visa.
If you're feeling inspired and want to know more about a working holiday in Australia, read on.
---
Michi's Backpacker Bio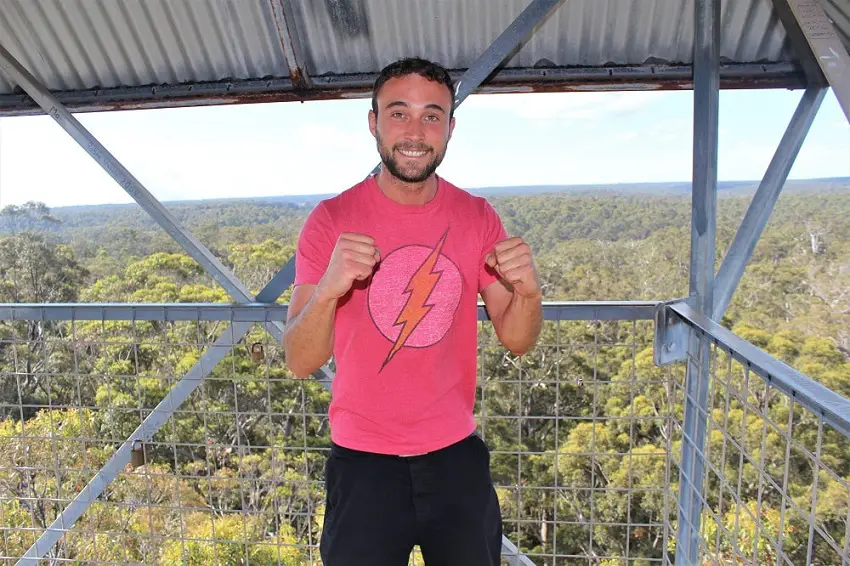 Home:
Munich, Germany.
Age on entry to Australia:
28
Work experience/qualifications:
Apprenticeship as an electrician and a Bachelor of Engineering.
Interests:
Sport, food, nature.
---
The Decision to Travel Australia on a Working Holiday Visa
Three years ago Michi left Germany with little more than a backpack and a limited budget. Here's how a six-month trip through Southeast Asia and Central and North America turned into a multi-year working holiday around the world!
You were 28 when you left Germany to embark upon your trip, so you're not the stereotypical 21-year-old backpacker drinking his way across the globe! What made you decide to travel at that particular point in your life?
Because of my ex girlfriend; she had previously travelled for six months and we talked about it.
I decided to work for two years as an engineer to gain some experience and save money. After that I wanted to go travelling for about six months. I have been travelling ever since 🙂
---
Why did you choose to travel Australia? Is it somewhere you'd always wanted to visit?
The idea of travelling Australia was born during my travels.
I met a Swiss guy in Thailand, and he told me about the amazing wages you get as an electrician in Australia. That was the moment I decided to go to Australia and extend my six months to… we will see how long!
---
How did you apply for your Australian working holiday visa? Did it take long to get?
I applied for the visa in Thailand. It was easy and didn't take long.
---
Related Post:
To find out if you can get a working holiday visa in Australia, take a look through the eligibility criteria.
---
Travelling Australia on a Working Holiday Visa – Road Trips, Camping and Recommendations
Michi managed to see a huge amount of Australia during his two-year visit. Here's an overview of the road trips he took in between working in the cities, along with information on how he travelled around and his absolute highlights.
Perth to Adelaide: five weeks
Adelaide to Melbourne: one week
Tasmania: three weeks
Cairns to Brisbane: three weeks
Brisbane to Sydney: two weeks
Darwin to Perth: four weeks
You managed to see an impressive amount of Australia during your time here! Did you plan what you wanted to see before you arrived, or did you just go with the flow?
I had no plans at all at the beginning, just a one way ticket to Bangkok, my passport and a credit card. I wanted to be as free in my decisions as possible. And I have stuck to that ever since.
Going with the flow is my way.
---
You made your way around Australia by sharing rides with other backpackers who had their own cars and camping equipment. Why did you choose that method of transport over other options such as tours or buses?
Tours and buses are expensive and boring – well I guess there are tour buses which are nice for young people drinking, but you can't stop where you want.
Sharing a ride means meeting people, camping in the middle of nowhere, travelling on a budget, cooking together, stories, and there are always crazy things happening. Plus it is harder to organise but you feel prouder about it – sure you can be unlucky, but it's worth the risk.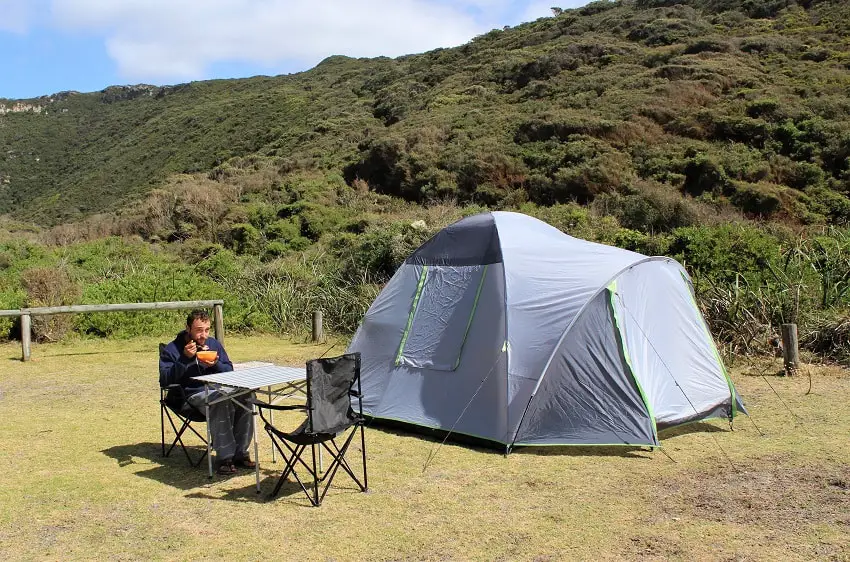 ---
The two of us met in a hostel and made friends before deciding to travel together. How did you find the other travellers who offered you a ride share?
Facebook and Gumtree. There are large backpacker Facebook groups set up for the different cities in Australia.
---
What were the highlights of your trip in terms of locations and activities?
That's a tough one. My favourite place was Byron Bay, but I was there off season, so it wasn't packed with people. I loved the outback and camping, so anywhere on the road. I could go on and on like that… I really can't decide. I loved it all.
---
If you could only recommend one of the road trips you went on to other travellers, which would it be?
Another tough one. I think it would be Cairns to Brisbane because it was the best package. I did some of the most amazing diving, camped on the beach in a swag, drove a 4WD on Fraser Island, sailed the Whitsundays, drank beers by the bonfire and learned fire twirling.
---
Related Post:
If you're organising a working holiday in Australia, take a read of my working holiday planner. It runs through all the important things you'll need to organise before and during your trip.
---
Construction in Australia – Finding Work
When he wasn't cruising the coastline, Michi was busy carrying out some hard yakka, as they call it Down Under, filling up his bank account to fund his next road trip. Here's his experience of working in construction in Australia, how he managed to find jobs and how he got his second year visa.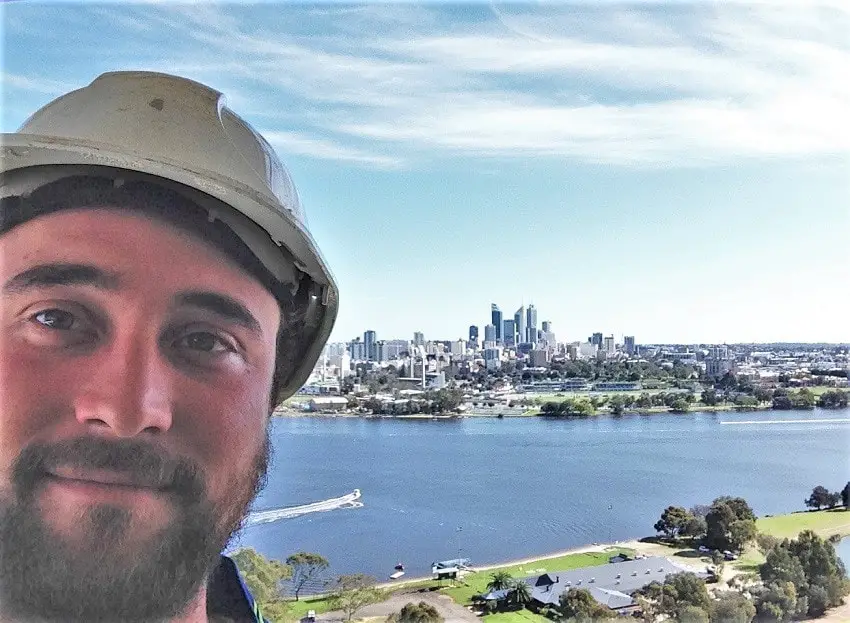 Which jobs did you do in Australia and where? How long did you stay in each one for?
Job 1: Casual Jobs in Perth
It took me a while in the beginning to find a proper job. I did some one-day cash-in-hand jobs, which I got from the owner of the hostel I was staying at. Then I worked for a few weeks as a trade assistant for an electrician, cash in hand. I got that one through an advert I posted on Gumtree.
Job 2: Construction in Perth
I applied for many jobs through a few agencies, and after about a month one of them, Request Group WA, gave me a great job as a labourer in earthmoving. I stayed in that job for almost five months.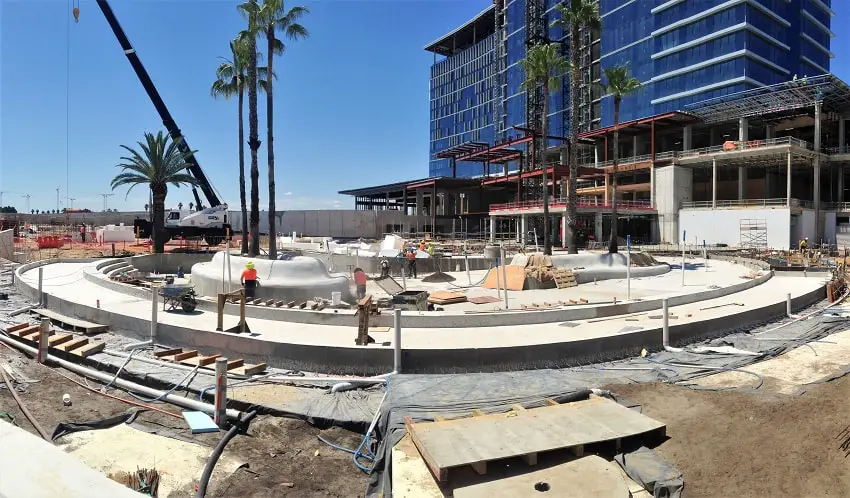 Job 3: Construction in Melbourne
I applied for loads of jobs on job websites and with some agencies, but nothing worked out. Gumtree did the trick in the end, and I worked as a labourer for a company that was renovating a hotel. I worked for about three months with them.
Job 4: Farm Work in Scamander
I found my first farm job for the second year visa in Tasmania, picking fruit and berries. I got it through backpackerjobboard.com. I only stayed for a month; it was amazing but the guy was very hard to work with.
Job 5: Farm Work in Morven
I did the rest of my work for the second year visa on a cattle farm. This one I found through a friend from back home. It was amazing, and I enjoyed every minute of it. Being a cowboy in the outback of Australia was like a dream.
Did you need relevant experience for the jobs you got? Or could anyone have been considered?
Anyone who is keen could have been considered, but it is very helpful to have experience.
---
How did you find the wages compared to the cost of living in Australia?
It depends on the person really, but I found it very easy to live off the wages! Especially since I'd stopped drinking much alcohol and stopped smoking.
---
What were the good and bad parts of the jobs you did?
Good parts:
Meeting good people, funny conversations on the construction site, practising English, making money of course, and learning new skills.
Bad parts:
Well, getting up that early wasn't always nice, and the long hours restricted my free time a lot, but I just went through it for a few months for the sake of being free for several months afterwards. We had some hot days, and the sun is crazy in Australia.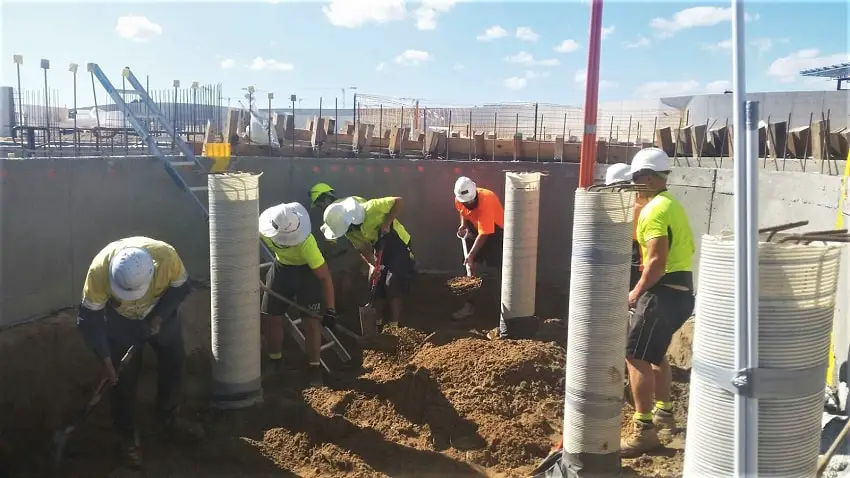 Any tips for other backpackers wanting to work in construction?
Agencies are the easiest way, but you get less money. The best way is always talking to people. Very often you will find someone who knows someone.
---
Related Post:
To find out more about the cost of travelling Australia, this post on the cost of backpacking Australia details all the expenses to expect, along with an exact cost breakdown of the road trips Michi and I went on.
---
Maintaining Diet & Fitness While Travelling
Michi showed an admirable commitment to keeping up and developing his fitness regime during our road trips. I'd often find him hanging off children's playground equipment or impressing the kangaroos with his push-ups! Here's how he maintained his diet and exercise routine on the road.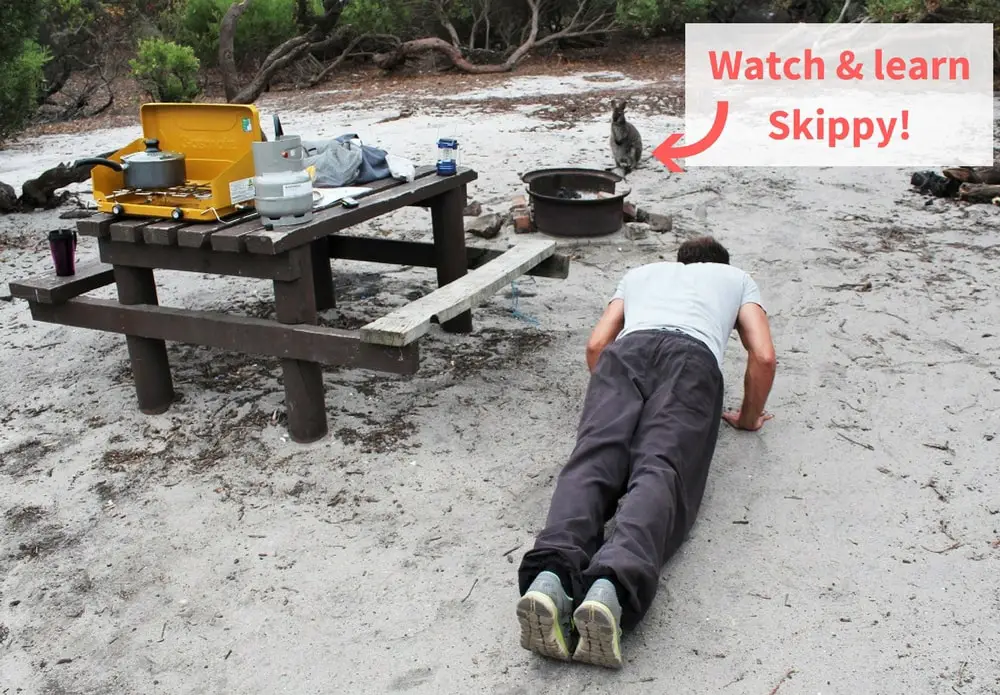 Tell us about the sort of fitness training you did while you were travelling.
Bodyweight training is the way to go during travelling if you ask me. And I fell in love with it more and more. You can do it anywhere and anytime – well, it does depend on the weather, but if you're not too much of a sissy you can still do it!
And the best thing is it's free. It is more functional as well. You can be a kid again and play on playgrounds or just hang from trees – it's beautiful!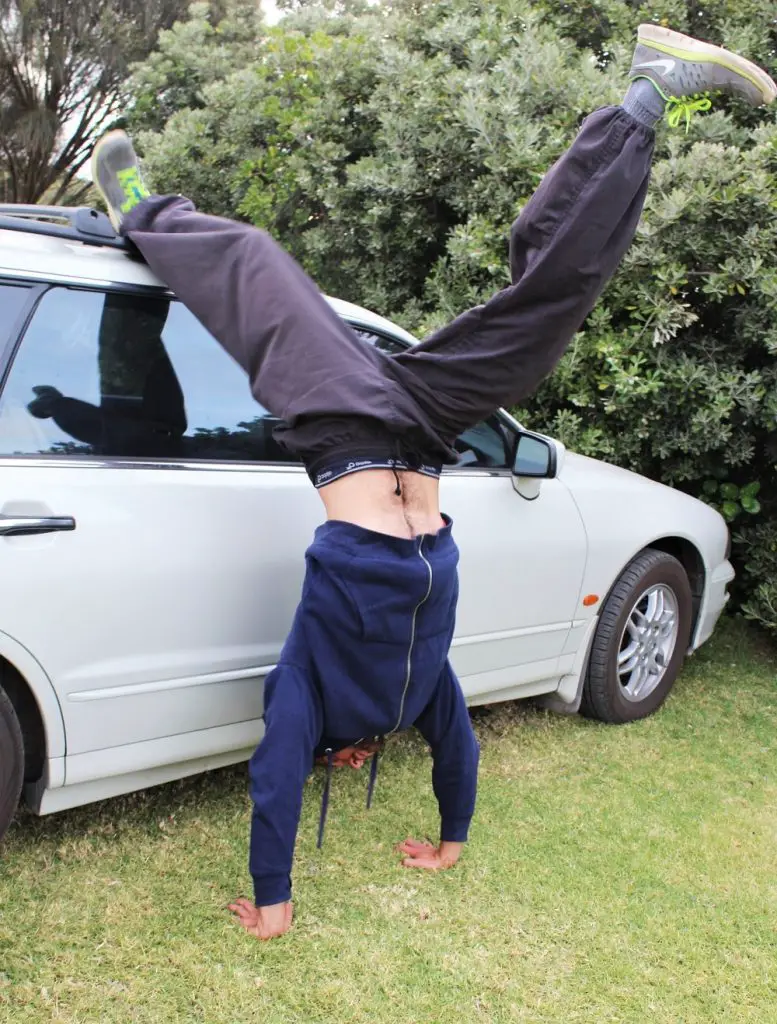 I remember you having rings, a basketball and a skipping rope. What fitness equipment would you recommend backpackers to carry? Anything you regret buying and didn't use much?
I reckon the rings are the best thing to buy if you are happy to carry them. You can hang the rings from anywhere and do beautiful exercises.
After these I'd recommend resistance bands. You don't need any thing else. The basketball was specific training, and the skipping rope is not a must at all. In fact, I didn't use it that much. It was nice to have but too much to carry around, especially the ball. You can't take it inflated on a plane.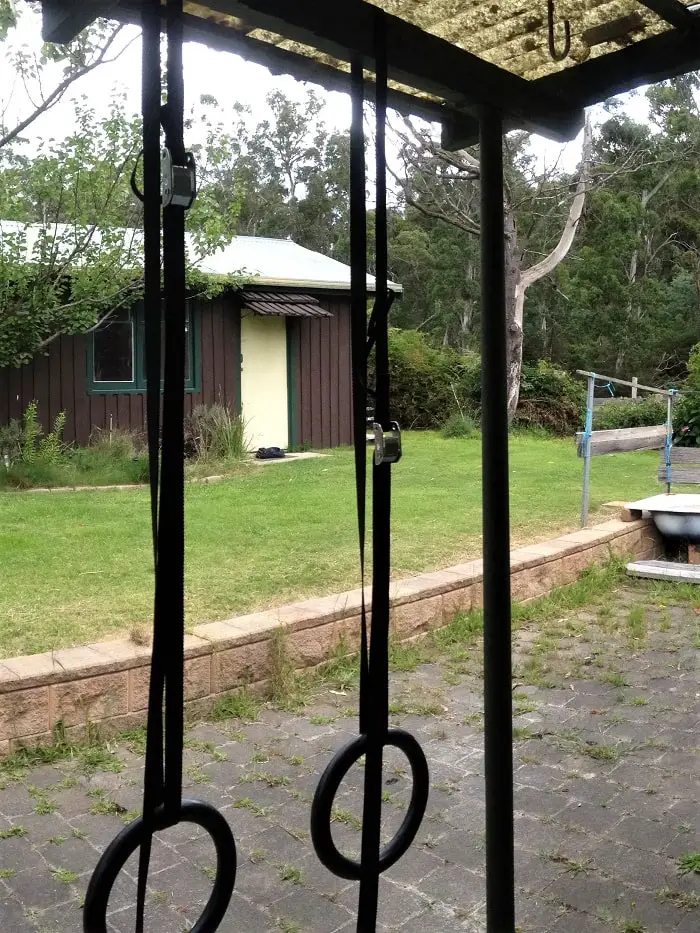 Luckily we are both into eating well, so we were happy to spend a lot of time cooking together on our camping stove when we were on the road. Did you find it easy to maintain a good diet when you were in hostels or travelling with other people?
It is super easy to eat well in Australia; they grow everything. I found it challenging to cook in some hostels, but I like it too much, so I always managed. I was lucky with my travel mates; they all ate well.
---
Do you have any tips for other travellers on how they can stay fit on the road?
Well, just get your ass up. It is just dedication, really. Try to enjoy it; if you don't, just try to find a sport that you do enjoy. There are so many different ones – you will find one.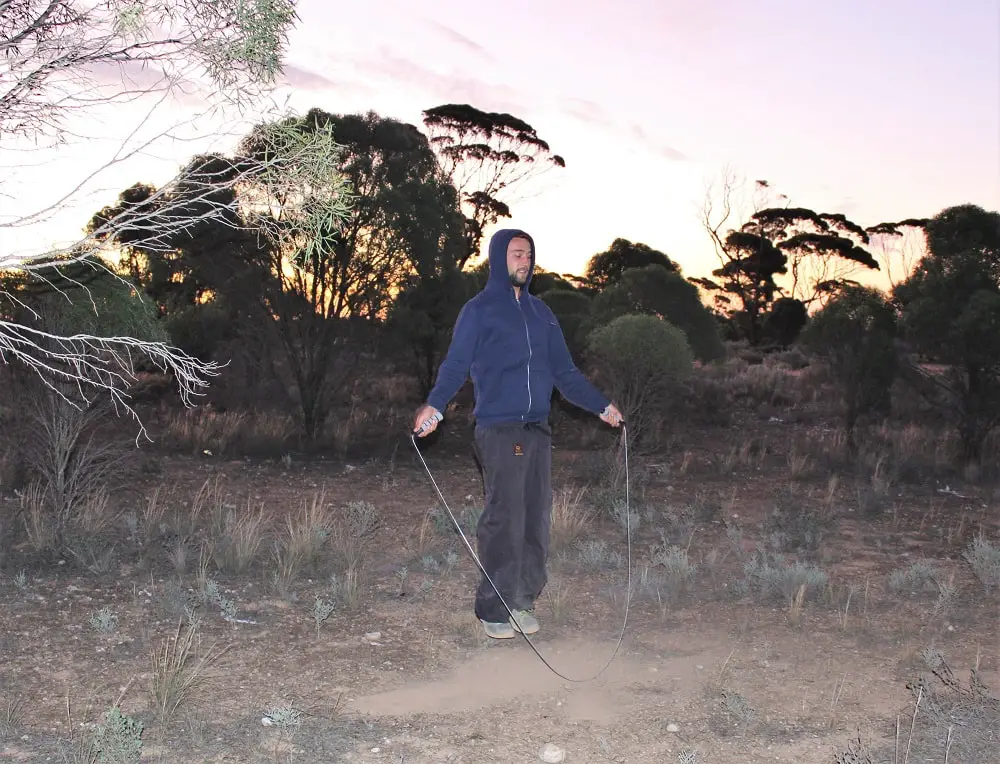 ---
Personal Growth from Travelling & Working in Australia
Time to find out if more than Michi's beard and biceps grew in Australia!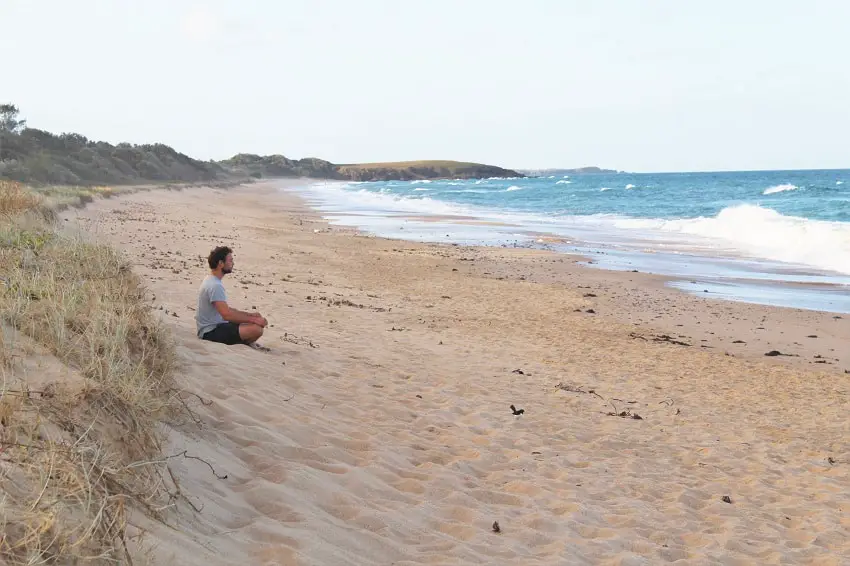 You spent a few months back home in Germany recently, after your trip around Australia finished. Do you feel like travelling has changed you at all?
Well I would say yes. It's hard to say if I wouldn't have changed if I'd stayed back home, but most certainly not as much as I have since I left. I eat more healthily, eat less meat and have changed my focus in life.
---
What do you think you've gained and learnt from your time in Australia?
I've rediscovered my love of nature. I found out for myself how unimportant money is for me and how much I don't like living in a city. For a while it's fine, but not to build a life.
---
Has travelling changed your daily habits?
Compared to back home, yes a lot, since you see new stuff every day and very often you will be in a different place daily. I have just kept my love for food and sport, the rest changes all the time.
---
Plans After Travelling Australia
Tell us about what you're doing now that your Australian journey is over.
I am in New Zealand now – a new adventure! It is beautiful here; very expensive though and the wages are not even close to in Australia. But I've discovered something very nice that I enjoy a lot: working for accommodation and food through Helpx – it is amazing. You meet beautiful people, see the different ways of living, meet locals, have amazing places to live – kind of for free, learn new skills and much more. I highly recommend it!
---
If this backpacker interview has inspired you to take the plunge and plan a trip to Australia, make sure you read about how to find cheap places to stay in Australia.
If you like the idea of meeting lots of new friends in hostels, here are my top recommended backpacker hostels in Australia.
If you're nervous about visiting Australia, as you have nobody to go with, read my top reasons to travel alone. Happy travelling!
---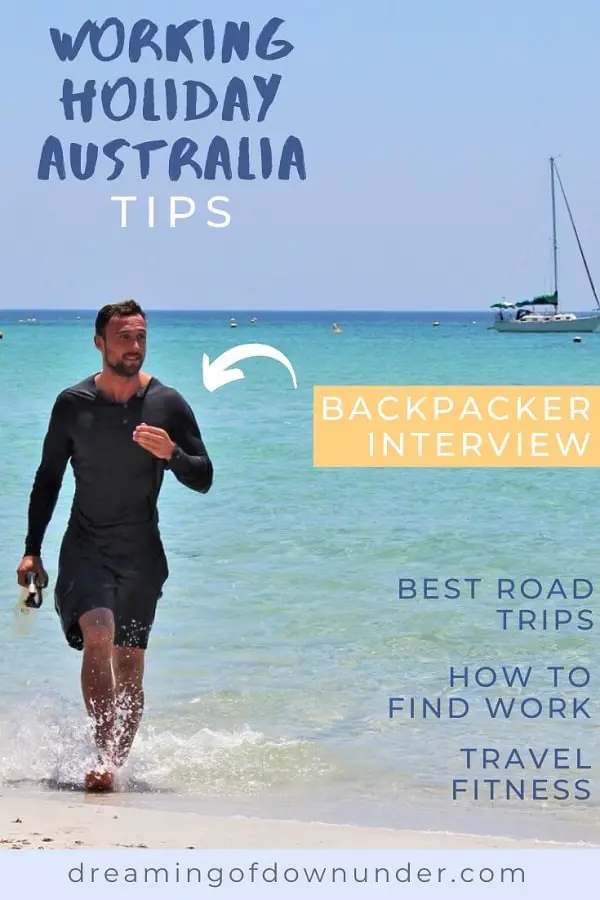 Written by Lisa Bull
Lisa Bull, founder of Dreaming of Down Under, has been living in Australia as a British expat since 2015. After travelling to every state and territory in Australia and living in Perth, Brisbane and Sydney, Lisa knows from first-hand experience the best destinations to visit in Australia and the best budget travel tips. Her guides on this blog have been read by over 700k readers and helped thousands of people achieve their dream of living in or travelling Australia.