This post may contain affiliate links. Please see my disclosure policy for more details.
If you're looking for pet care during your holiday, you might be wondering how much to pay a house sitter in Australia. Or, if you're thinking of becoming a house sitter yourself, you'll need to know typical pet sitting rates in Australia to price your services fairly.
I'm a professional house sitter in Sydney, and I've completed over 200 house sits. The first 35 sits were for free accommodation through Aussie House Sitters and the rest were paid house sitting jobs through MadPaws.
House sitting in return for free accommodation can save you heaps of money if you're travelling. Trusted Housesitters, for example, has jobs available in over 130 countries! (Click here to get 20% off an annual Trusted Housesitters membership.)
However, many people pet sit casually in their local area for extra income, and still pay for their own home. It can be confusing to work out how much the going rate for house sitting with pets should be, as every job is so different.
I spent years weighing up the time it takes to move in and out of house sits and look after pets to work out the pay I should be earning for that. Not to mention the restrictions on my free time and having to live out of a suitcase.
If you want to start a pet-sitting business or find out if you should be charging for house sitting or not, keep reading to understand the prices for house sitting!
---
How Much to Pay for House Sitting in Australia: Table of Contents
To skip to a section, just click on the links in the table of contents below.
---
1. Do House Sitters Get Paid?
A question I get asked all the time is, do you get paid for house sitting? In Australia, people house sitting in their local area usually do get paid, whereas travellers do not. There are different websites catering for both types of house sitter.
There is a misconception that all house sitters are nomadic, but actually most local people who pet sit have their own home and aren't saving any rent. There are vast differences between local sitters and travellers in terms of rent saving and lifestyle impact. Keep reading to find out why.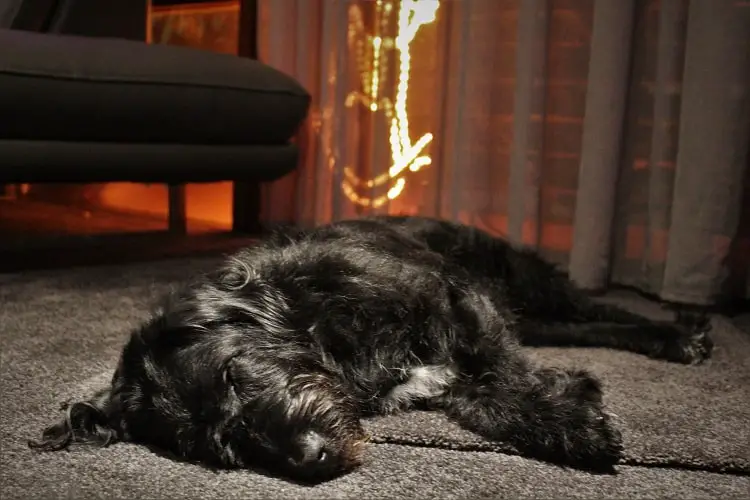 ---
2. Best Websites with Unpaid or Paid House-Sitting Jobs in Australia
There are two types of house-sitting websites in Australia: those with paid house-sitting jobs for locals and sites where the sitters pet sit for accommodation only. (These are ideal for travellers but some local sitters use them too.)
I will explain the differences between the types of sites below, as well as some of the best house siting websites you can choose from.
Click here to read my 10-step guide on how to become a house sitter.
House-Sitting Websites Where Sitters Don't Charge
On websites where the house sitters don't get paid, the sitters set up a profile, pay an annual membership fee and select which countries and regions they are willing to house sit in, as well as other criteria they may have if the site allows it.
The homeowners usually place adverts on these sites, which the sitters can apply for. On some sites, such as Aussie House Sitters, the owners can contact house sitters directly if they prefer.
These sites work very well for travellers, as the sitters can search for house sitting jobs across broad regions and even worldwide if the site is international.
Some of these house sitting sites are free for owners to join, but others charge an annual membership fee. Here are some of your options.
Worldwide House-Sitting Websites:
Trusted House Sitters: This popular site started in 2010 and covers over 130 countries. They charge both sitters and owners a membership fee but provide amazing perks such as house-sit cancellation compensation and an insurance guarantee for property damage and theft. They also offer owners a combined owner/sitter subscription, so that they can house sit themselves. I know both owners and sitters who've used this site and loved it. Click here to get 20% off a Trusted Housesitters annual membership (no code required).
House Carers: This site has been running since 2000, and also offers house sits in a huge number of countries.
Mind My House: Running since 2005, this website covers a smaller number of countries but has cheaper membership prices.
Nomador: This website was launched in Sydney in 2014 and has the unique addition of a "stopover" service, where owners can host sitters for a night or two between house sit gaps.
House Sit Match: This site originated in Australia and the UK but now offers sits globally. There's also a subscription fee for owners to join.
Australian House-Sitting Websites:
Aussie House Sitters: I started out with this large and popular site and managed to book multiple house sits straight away in Perth, covering two months. I also got house sits in Adelaide, Melbourne and Sydney afterwards. Click here to join Aussie House Sitters or read my Aussie House Sitters review first.
Happy House Sitters: I also joined this site and got plenty of bookings. I definitely found Aussie House Sitters an easier website to use though.
Mind a Home Australia: Founded in 2008, this Australian website is run by a couple who've been house sitters and pet owners themselves.
Websites with Paid House-Sitting Jobs in Australia
In Australia, there are multiple websites that offer paid pet sitting jobs, including house sitting, hosting pets in the sitter's home and daytime jobs like dog walking or home visits to feed cats.
With paid pet sitting, the pet owners don't usually place adverts on the sites. Instead, they can search through pet sitters who live in their local area.
These sites don't work well for travellers, as sitters have to specify which suburb they live in, and only owners nearby will contact them. The sitters also should have working rights in Australia to take a paid pet sit.
With paid pet-sitting jobs, pet sitters set their own rates and the websites take 15-20% commission and usually add a booking fee on top. There are no membership fees to owners or sitters.
The websites also provide liability insurance for sitters (a legal requirement for sitters who charge). Make sure you never accept payment for a pet care job in Australia without having insurance in place. You could be sued if an animal in your care caused a traffic accident, for example.
MadPaws: I've had great success with this site since 2016 and have made around six figures pet sitting, dog walking, cat visiting and giving doggy daycare in owners' homes. As a sitter, I have the flexibility to set my own rates and amend prices for each specific booking if the job requires more than my standard service. I can also block my calendar for specific types of jobs if I'm away or have enough bookings already.
PetCloud: I also joined this site initially, but it didn't take off for me. It's not anywhere near as user friendly as MadPaws, unfortunately.
Pawshake: This company operates in multiple countries, including Australia. They work in a similar way to MadPaws and PetCloud.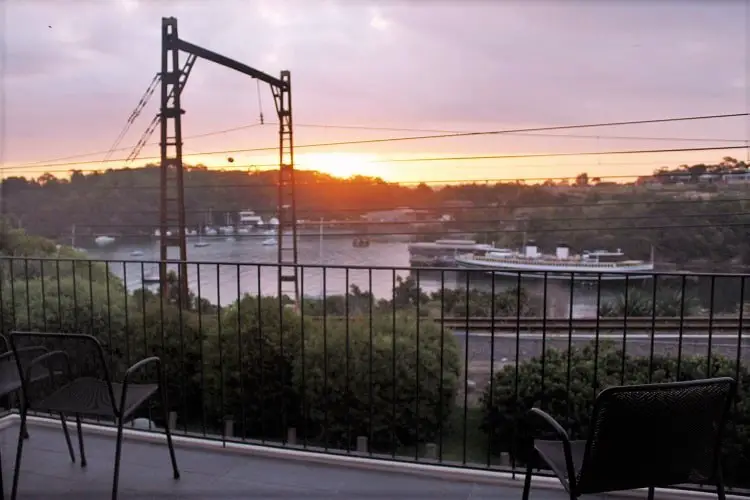 The Differences Between Websites with Paid House-Sitting Jobs vs Unpaid Jobs
When I first joined the pet sitting websites and didn't have any reviews yet, I found it much easier to find unpaid house sits, as I could proactively apply for adverts.
However, I faced a huge amount of competition from other sitters, as so many travellers were on there, and jobs would be taken really quickly. In Sydney, I had to join a second website and be willing to house sit across the whole city to get enough jobs to house sit full time.
With paid house-sitting on MadPaws, the owners do not place adverts; pet sitters have to wait to be found by owners and contacted. Sitters are also ranked on performance metrics, including reviews.
As a new sitter, it took ages to rank well and get regular requests from owners. I had to spend a full year taking both paid and unpaid house sits to fill my calendar.
However, once I hit around 20 reviews on MadPaws, I ranked really well and easily got enough jobs to house sit full time in just one region of Sydney.
Since there are no travellers on paid pet-sitting sites, there is a much lower ratio of pet sitters to owners than on the unpaid house sitting sites.
In my experience, more pet owners in Australia prefer to use paid pet sitters. I often chat to pet owners in dog parks and they always ask how much I charge for house sitting; they never assume I do it for free.
---
3. How Much Time Does House Sitting Involve?
Working out house sitting costs is difficult, as every house sit is so different. Before calculating my house sitting rates, I timed myself moving in and out of house sits many times to work out the typical level of work involved.
Click here to learn more about the work that house sitting involves.
People tend to only think about the pet care element with overnight pet sitting, but the reality is, the sitter has to physically move house at the start and end, as well as leave the property clean.
Moving in and out of a house sit can be really exhausting, particularly in hot, humid locations like Sydney. House sitting is essentially a removalist job, a pet care job and a cleaning job. You also need to be able to read customers quickly, set boundaries and not let owners take advantage of you.
As a local pet sitter, who isn't on holiday, I have a large amount of food and luggage to carry in, as well as office equipment to set up. I also have to attend meet and greets with owners before accepting a sit.
Someone who is travelling may only have one suitcase and just do a phone call instead of a meet and greet.
The timings below are based on my own pet sits, all within a 15-minute drive of each other. Some sitters may be travelling much further, like I used to do before making my business more efficient.
1. How Long it Takes to Move in and Out of a Pet Sit
My average timings involved with each house sit (excluding pet care) are:
1-hour meet and greet (including 30 minutes of driving);
30 minutes driving to and from the pet sit;
1 hour unloading the car and unpacking on arrival;
30 minutes reading through instructions or going through duties with owners on arrival;
4 hours packing, cleaning and loading the car at the end;
1 hour familiarising myself (e.g. searching for kitchen items/dog leads/cleaning items, researching the local shops and supermarket and trying to work TVs and cookers etc).
The average moving time on a house sit is 8 hours (before adding on pet care or household duties).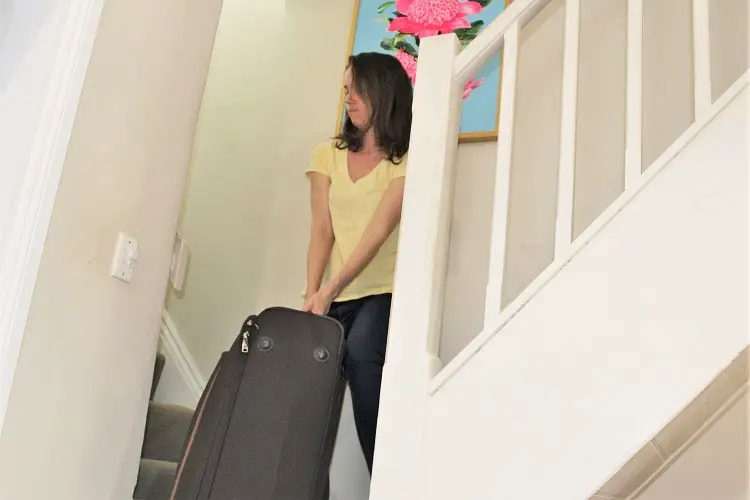 2. Daily Pet Care & Household Duties
Every house sit will involve a different amount of work. It's up to the sitter to decide how much they're willing to take on. Note that I personally include a maximum of 30 minutes of dog walking per day, and charge extra if more is required.
30 minutes of dog walking;
30 minutes feeding pets, washing bowls, giving medication, scooping cat litter, sending updates to owners, collecting mail and watering plants.
The average pet care and household duties on a house sit take one hour per day.
Before I started stating limits on the work I was willing to do and strict rules on my pet-sitting profile, I had limitless tasks given to me. Most owners were fair but others really took advantage and saw me as free labour.
On one unpaid house sit a pet owner even wanted me to babysit his grandchild on top of four hours of work a day! I said no to the childcare but calculated afterwards that I did over $4k of unpaid labour on the sit after accounting for my rent saving.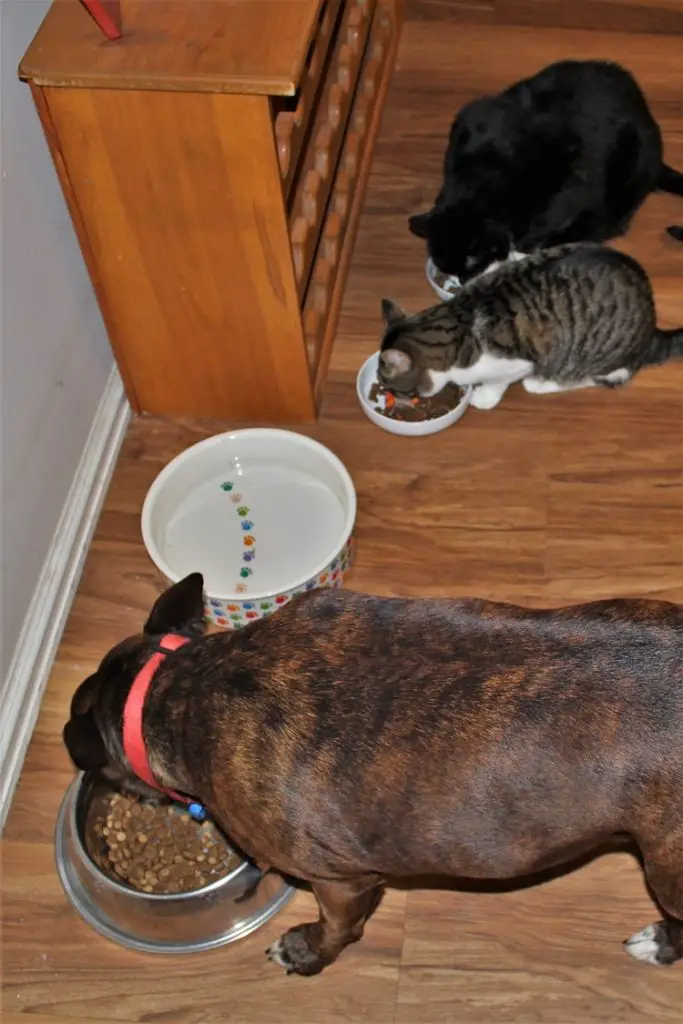 3. Unexpected Jobs and Accidents
The biggest downside to house sitting is that you are responsible for the pets and home outside of your paid hours. It's very different to a dog walking, for example, where you spend an hour with the dog and then give it back.
If anything goes wrong on a pet sit, the sitter is unfortunately responsible for sorting it, even though they're not paid for that time. Also, owners are not always thoughtful about preparing their home for a house sitter.
I've arrived at homes to find dishwashers crammed full, mouldy vegetables in the fridge, washing machines on, dryers and clothing lines full of clothes. Obviously, I have to sort these things before I can use the appliances.
I've been left dirty pans with food in, beds with unchanged sheets and even had homeowners shoving baskets of wet washing at my feet as they're leaving, as if I'm their maid!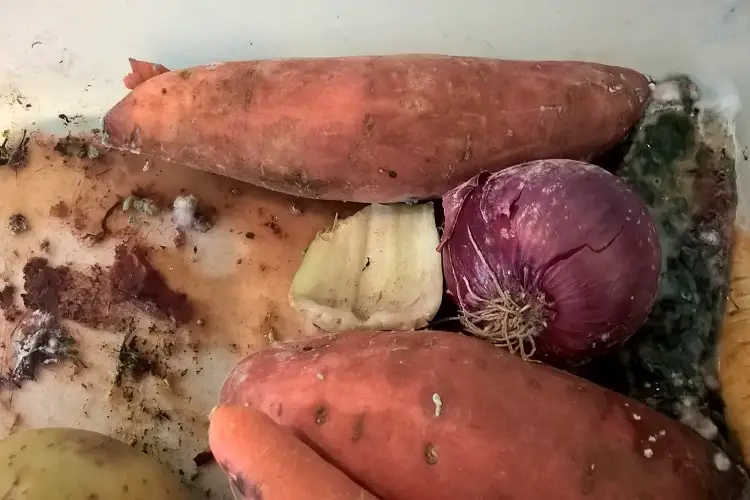 I've had to take seven pets to the vets, once at 2am. I've had dogs with stomach bugs vomiting and pooing on cream carpets and mattresses, dogs with bad diarrhea from new medication (I'm talking ten loads a night!) and dogs projectile vomiting on furniture.
I had a huge, elderly dog lose the use of his legs, which meant missing a friend's birthday party to spend the weekend cleaning poo and wee off him. I once had three dogs in a house that all came down with kennel cough in turn, vomiting up white liquid all day and night for two weeks.
And (skip this if you're queasy already!), I've twice had dogs getting constipation and becoming caked in sticky poo! I had to put plastic gloves on, hose them down and pick poo off their rear end!
Unexpected jobs on house sits takes an unlimited amount of time!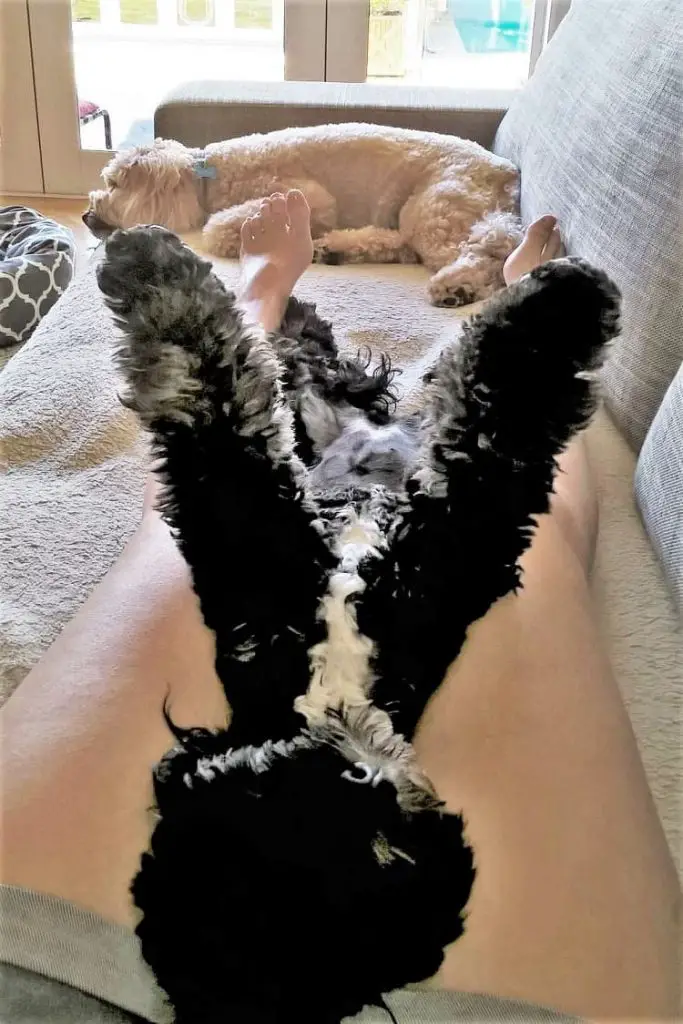 ---
4. Why House Sitting is Different for Travellers vs Locals
When I started house sitting, I thought all house sitters were travellers who were getting free accommodation as payment. I didn't realise that thousands of people in Australia live in their own homes but also take on house sits in their local area as a paid pet-care job.
House sitting as a local and a traveller is vastly different. I'll go through the three categories of house sitter below and the reasons why they vary.
House Sitter Type 1: Travellers
House sitting incurs a lot less sacrifices for those who are already travelling or living a nomadic life than it does for locals.
Travellers are already living out of a suitcase, carrying minimal food, have no mailing address and will be finding their way around a new place wherever they venture to. Staying in someone's home is usually a more comfortable experience than a hotel too, because of the facilities.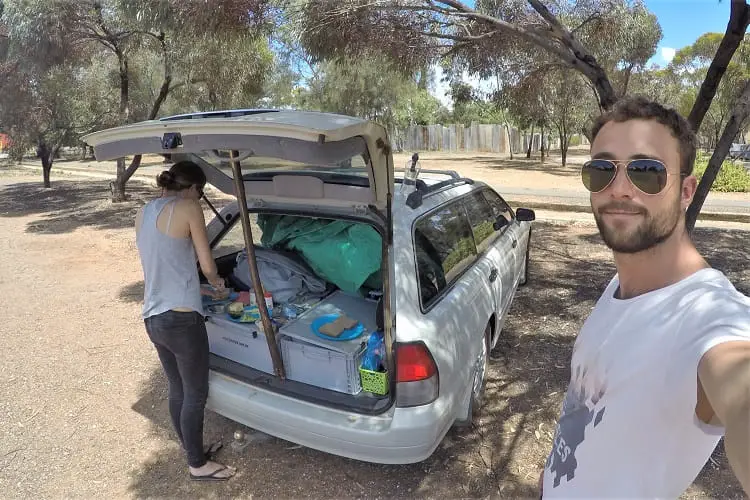 Travel accommodation generally costs two or three times more than equivalent long-term accommodation in Australia, so travellers are saving much more rent than locals are. They're also saving money by having access to a washing machine and kitchen instead of using expensive launderettes or restaurants.
Retirees or those on holiday may also be a bit more relaxed about their time compared with a local who is in the working stages of their life too.
---
House Sitter Type 2: Locals Who Have Their Own Home
For local pet sitters who have their own home, free accommodation doesn't come into the equation, as they're still paying their own rent or mortgage and bills during house sits.
They charge a fee for the time involved in house sitting as well as the sacrifice of leaving their home and living out of a suitcase.
These sitters can either be running a pet sitting business as their main job (usually offering other services like dog walking or visiting pets) or be getting casual work through sites like MadPaws. They won't usually be full-time house sitters.
---
House Sitter Type 3: Locals Without Their Own Home
There's also a subset of people who house sit in their local area but decide to sacrifice having a home of their own to house sit full time and save on rent. This is what I do in Sydney.
I'll go through the figures further down, but I worked out that unpaid house sitting involved far more work than I should have been doing just to pay rent.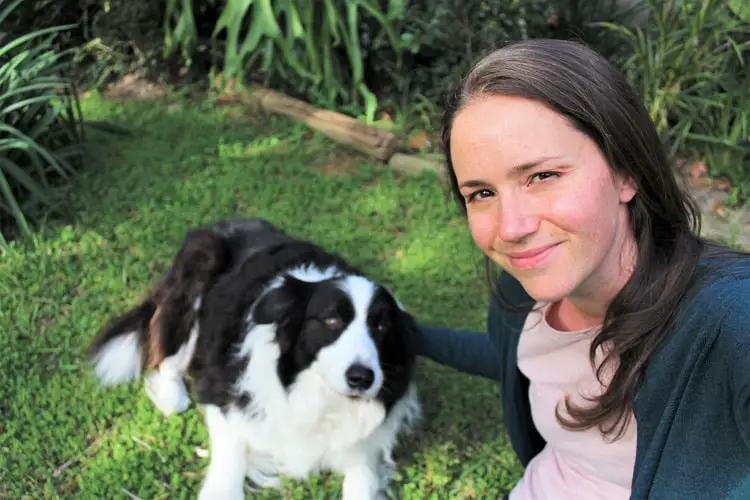 Some locals who house sit full time will use the "unpaid" sites, like I started off doing, but most will only take paid house-sitting jobs through sites like MadPaws.
As a local pet sitter, there's a large number of additional sacrifices that you wouldn't be incurring if you had a fixed address, including:
No mailing address (I have to hire a PO box);
Extra travel time to your local hairdresser/doctor/dentist/mechanic;
Limited clothing, food and belongings to fit in your car;
Permanently creased clothes;
No overnight guests;
No weekends away with friends unless you schedule a gap in advance;
No credit rating benefit from paying household bills.
If you're in this category, remember that you're offering the homeowner the exact same service as locals who have their own home. Therefore, you should be charging the same.
There's no point making sacrifices then passing the benefit onto the homeowner with a free service. That would be like a cleaner cutting down their personal expenditure to save money but then lowering their rates so that their customers benefitted instead of them.
---
5. How Much is the Homeowner Saving by Using a House Sitter?
Remember that even if a homeowner is paying for a house sitter, this is usually far cheaper than putting their pets into kennels and catteries, particularly if they have more than one pet.
In Australia, kennels and catteries start at $50 per dog per night and $30 per cat. Doggy activity farms can be as much as $150 per night per dog.
By using a house sitter, the owner gets a private service with the sitter spending hours moving in and out of their home and scheduling their day around the pets' routines. The sitter will also form a one-on-one bond with the pets and even sometimes sleep in the same bed.
While paying someone to live in your house might sound crazy when you can get free sitters, it is still usually a saving and very good value for the service received. I've had owners tell me I'm undercharging and that they expect to pay sitters at least as much as they pay in kennels.
---
6. How Much do Pet Care Jobs Pay in Australia?
To help you start calculating how much to charge or pay for house sitting, here are some typical wages for other pet-care jobs in Australia, based on my experience and research.
Private 60-minute dog walk for one dog: $50
Group 60-minute dog walk (off leash): $27 per dog (maximum 4 dogs)
Home visits to feed cats and clean litter: $30 per visit (maximum 30 minutes)
Longer home visits (private doggy daycare): $25 per hour + $15 travel expense
Remember that workers have to travel to multiple jobs throughout the day, so they need to charge for driving time and petrol. Usually around $15 per job covers travel.
A one-hour group walk with four dogs from separate households would also incur around one hour of driving in addition to the walk, so $54 per hour.
Note that there are cheap dog walkers on sites like Madpaws, but they are usually people doing it as a hobby, not as their main job.
I get lots of home visits to feed cats, especially around Christmas time when people are on holiday. If I have multiple jobs and the houses are relatively near to each other I can do three per hour, so that's $75 per hour. (Double on Christmas Day!)
For the purposes of working out how much I can earn per hour, I'll assign a value of $54 before deductions (based on the group dog walking, since it's the most similar job to house sitting).
That would be between $36 and $43 per hour after deductions, assuming I've already filled my tax-free earnings limit and this income is in one of the next two tax bands.
My pet-care earning capacity is $36-$43 per hour (after tax).
---
7. How Much Rent are You Saving?
If you're house sitting for the accommodation and don't live in your own place, calculate how much your accommodation would cost each night if you weren't house sitting.
Make sure you base this on the type of accommodation you would realistically choose, not the house you may be sitting at. Staying somewhere fancy is a nice perk, but isn't an income.
The rent and bills I paid for a lovely share house in Sydney during the pandemic was $250 per week, or $36 per night from my after-tax income.
My rent and bills saving by house sitting in Sydney is $36 per night.
If you're travelling in Australia, $36 per night would only get you a dorm bed in a hostel. You'd be looking at $100 upwards for a private hotel room, or a minimum of $60-$70 for someone's spare room on Airbnb.
The amount of pet-care work I need to do to pay my rent and bills in Sydney is one hour per day.
---
8. How Much to Pay a House Sitter in Australia
The standard house sitting pay in Australia is $50-$90 per night for one pet. The pet sitter then adds an additional cost for each extra animal and sometimes for dog walks. The sitter may give a discount for long house sits. (I give 10% off pet sits that are longer than 10 days).
As I explained above, it takes me a total of 8 hours to move in and out of a house sit, attend the meet and greet and read through instructions on arrival. In addition to this, daily house-sitting duties take up to one hour per day.
Adding those hours together and splitting them across the length of the house sit means that a typical house sit of seven to ten days involves two hours of work per day.
I calculate my overnight pet sitting rates in Australia by charging 2 hours of pay per day at $30 per hour, with an extra $10 per night for each additional pet. I give a 10% discount for sits longer than 10 days and then scale up to account for the website's commission.
I include a maximum of 30 minutes of dog walking per day for the price and allocate 30 minutes of pay per day to compensate me for staying overnight and living out of bags. The other hour of pay per day covers the time it takes me to move in and out.
During the times that I've house sat without having my own home, the rent saving compensated me for not having a fixed address or anywhere to go between sits.
If an owner wants a second meet and greet, I charge them for a home visit (around $30). Extra walking can be booked at $25 per hour. I only take sits where the pets can be left alone while I go out, and I state this on my profile.
In reality, some house sits will involve more work than I'm paid for. For example, if the pet has to go to the vet, isn't toilet trained or the owners leave the property dirty, and I have to clean on arrival.
Other house sits will make me a passive income if they are very long or there's no dog walking involved.
It's crucial to note that house sitters are not paid per hour, so any time they spend inside the home with the pets is unpaid. This means that the sitter must always be free to come and go from the home and live their normal life.
There should be no concept of the pet sitter being "allowed" out for one or two hours a day. If an employer did that to staff who were only earning a couple of hours pay per day, they would be facing a prison sentence!
---
9. Alternative Pet Care Jobs to House Sitting
For locals with their own home, house sitting can actually be the least lucrative of all the pet care jobs.
Along with the time it takes to move in and out, remember you can only take one house sit at a time, and most people only go on holiday once or twice a year. This means you need a large number of customers to fill your year, and your pay is capped at one customer at a time.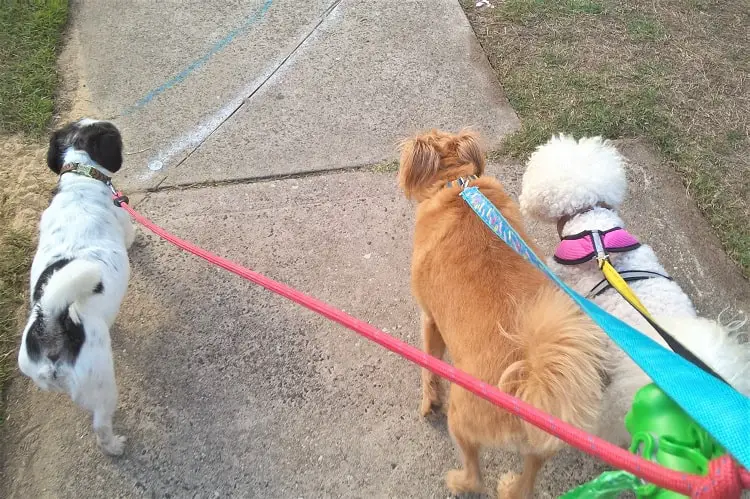 Here are some other options.
Overnight Pet Hosting
Hosting pets in your own home can be much more lucrative than house sitting.
You can take in multiple pets at the same time, and you are saving 8 hours of time that a house sitter spends packing, cleaning and moving house.
Since overnight pet hosting is a service for when owners are on holiday, you would need a large number of clients to fill your year and the work may be sporadic.
You will also need to host dogs seven days a week and will be busiest on public holidays.
Doggy Day Care
Doggy day care is when pet owners drop their dogs off at a pet sitter's home for the day while they're at work.
It's a lucrative option, as you can have multiple dogs at the same time. But it would mean you need to stay home all day apart from going out to walk the dogs.
It's a great choice if you work from home though, and you'd only need a small number of customers as they'd be using you repeatedly each week.
You can take weekends off and also host the dogs overnight if the owners go on holiday.
Dog Walking
Dog walking pays well as you take up to four dogs on off-leash walks together to a dog park. Typical dog walking fees are $27 per dog for a one-hour group walk or $40-$50 per hour for a private walk.
You could either run your own business or work through existing dog-walking companies. Like with day care, you'll have regular customers booking you while they're at work.
Home Visits for Pets
House visits to feed cats are really popular and very easy work. It's a great option for casual work, but it does involve working weekends and holidays. It's really easy though and much less work than dog walking.
A typical home visit to feed pets costs around $30-$40 and can take as little as five or ten minutes if you're just putting food down and changing the litter. Often the cats are busy outdoors so you don't even see them!
Private Doggy Day Care in Owners' Homes
Private doggy day care in owners' homes has been a real money spinner for me. It's a great option if you can't have pets in your own home or you're house sitting full time.
While home visits are typically to feed cats, I noticed a big demand for dog owners wanting longer visits if they had to go out all day.
I started charging $25 per hour plus my travel costs for doggy day care in pet owners' homes and got regular bookings. One customer booked me for 20 hours per week for over a year!
---
Well done if you've read all the way to the end; this is my longest post ever! In essence, house sitting for accommodation only is great for travellers, particularly if you can hold out for longer sits and make sure the daily work isn't excessive.
For locals, if you want to house sit full time for a short time only (say 6-12 months) to save money, I'd join the unpaid sites to get started, but join a paid site (they're free!) to try and get a few paid ones too.
Make sure you do your sums in case there's a more lucrative option like dog walking or doing extra hours in your existing job.
If you're a pet owner looking for a sitter, think about whether you'd prefer to pay a local person or use the unpaid sites. I've written lots of advice in my post on how to find a reliable house sitter.
To learn more, have a look through my many other house sitting blog posts.
---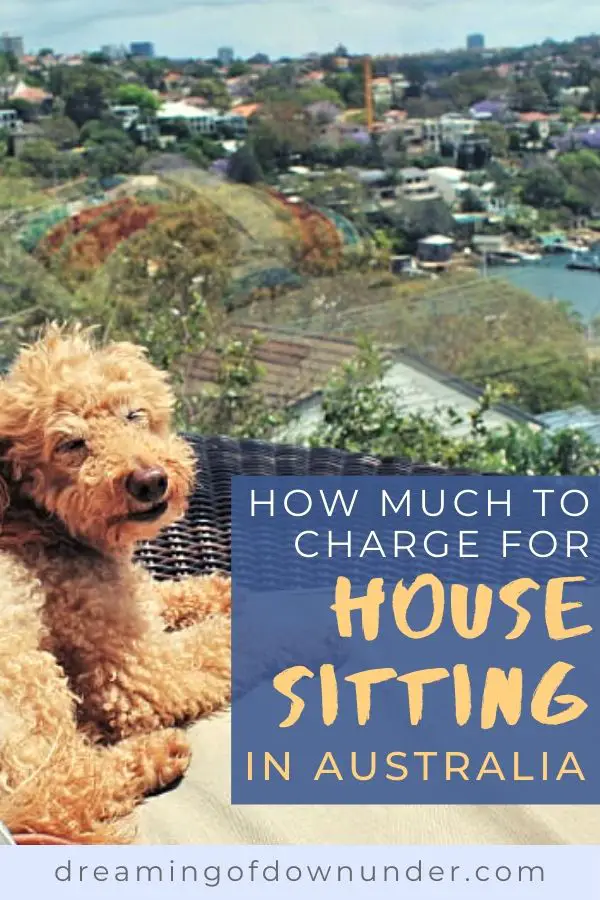 Written by Lisa Bull
Lisa Bull, founder of Dreaming of Down Under, has been living in Australia as a British expat since 2015. After travelling to every state and territory in Australia and living in Perth, Brisbane and Sydney, Lisa knows from first-hand experience the best destinations to visit in Australia and the best budget travel tips. Her guides on this blog have been read by over 700k readers and helped thousands of people achieve their dream of living in or travelling Australia.