This post may contain affiliate links. Please see my disclosure policy for more details.
Whether you're looking for free travel accommodation or paid pet-sitting jobs in your local area, this guide by a successful long-term house sitter in Australia will show you how to become a house sitter in ten easy steps.
I started house sitting in Australia in 2015 to save money on a big road trip. Since Australia is such an expensive country, travel accommodation can cost a lot.
I discovered that pet sitting is in really high demand in Australia and decided to become a long-term pet sitter in Sydney after my trip!
I have now completed over 200 house sits, and got paid for the majority of them. My total rent saving from house sitting is now over $70k, and I have earnt around the same amount on top of that for paid pet-care jobs.
To begin house sitting straight away, follow this link to get 20% off an annual membership with Trusted Housesitters. You'll find opportunities in over 130 countries!
If you're wondering how to become a house sitter in Australia, Aussie House Sitters is a great option and the largest house-sitting site in the country.
To learn more tips for success or discover how to get paid for pet sitting in Australia, read on or watch my YouTube video below.
---
How to Become a House Sitter Guide
To skip to a specific section on how to become a pet sitter, just click on the topics below.
---
1. How Does House Sitting Work? (Is it Right for You?
If you're not sure what house sitting is, start by reading my post on what house sitting involves. It explains the whole process and answers lots of commonly asked questions.
In essence, house sitting is when a person lives in another person's house while they're on holiday, for the purpose of looking after their pets.
There may be some countries where people use house sitters just to keep the house secure, but generally, the main role of a house sitter is to look after pets.
To be a good house sitter, you will need to love animals, be reliable enough to feed and walk the pets, be respectful of the property and keep it clean. If this all sounds feasible, keep reading to find out how to become a dog sitter or cat sitter!
If you're still unsure, check out my blog post on the pros and cons of house sitting. It's crucial to understand the highs and lows, particularly if you're thinking of becoming a professional house sitter or doing it long term.
---
2. Join a House-Sitting Website
Before becoming a house sitter, you need to learn how to find house-sitting jobs. The best way to start house sitting is to join a house-sitting website where you can set up a profile and apply for assignments.
I decided to become a pet sitter in Perth and joined the biggest house-sitting website in Australia: Aussie House Sitters.
I house sat for six weeks before setting off on a big road trip. I then booked a two-week dog sit over Christmas in Adelaide followed by a cat sit in Melbourne. This saved us hundreds of dollars in Christmas peak-time accommodation rates.
Once I moved to Sydney, I switched to professional, paid house sitting using Madpaws. To learn how much house sitters get paid in Australia, read my post on how much to charge as a house sitter in Australia.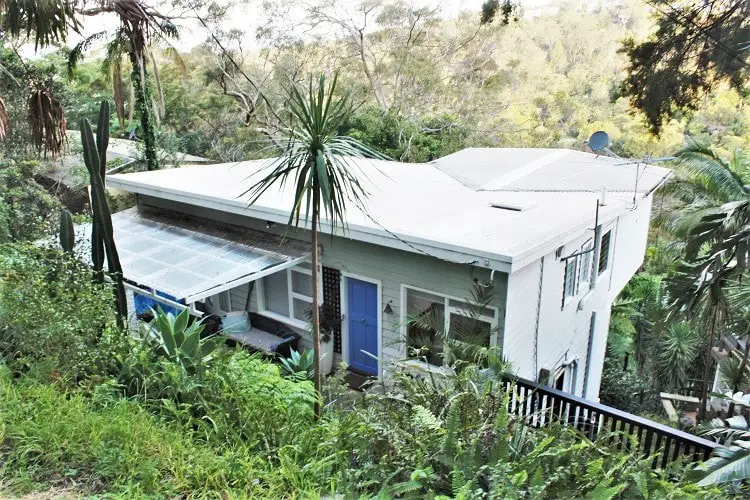 Here are some of your options if you want to join a house-sitting website.
Australian House-Sitting Websites:
On these websites, house sitters don't usually get paid; they just pet sit in return for accommodation. They work well for people travelling Australia.
Aussie House Sitters: I started out with this large and popular site and managed to get lots of jobs on my road trip and in Sydney afterwards. Click here to learn more about Aussie House Sitters.
Happy House Sitters: I also joined this site and got plenty of bookings. I definitely found Aussie House Sitters an easier website to use though.
Mind a Home Australia: Founded in 2008, this Australian website is run by a couple who've been house sitters and pet owners themselves.
Worldwide House-Sitting Websites:
If you're wondering how to become an international house sitter and see the world, you'll need to join a website like the ones below. Pet sitters also don't usually get paid on these sites, but they do free travel accommodation.
This is a fantastic saving if you want to become a pet sitter in London or other expensive cities around the world.
Trusted Housesitters: This popular site started in 2010 and covers an enormous amount of countries. Click here to get 20% off an annual membership with Trusted Housesitters! Read about their perks, such as sit-cancellation insurance and property damage and theft cover, in my post on joining Trusted Housesitters.
House Carers: This site has been running since 2000, and also offers house sits in a huge number of countries.
Mind My House: Running since 2005, this website covers a smaller number of countries but has cheaper membership prices than most other sites.
Nomador: This website was launched in Sydney in 2014 and has the unique addition of a "stopover" service, where owners can host sitters for a night or two between house sit gaps.
House Sit Match: This site originated in Australia and the UK but now offers sits globally. There's also a subscription fee for owners to join.
How to Become a Professional House Sitter: Paid Pet-Sitting Websites in Australia
If you're wondering how to become a pet sitter in Australia and how to get paid house-sitting jobs, there are multiple websites that you can join for free.
Most pet sitters on these sites have their own home but do occasional overnight house sitting with pets to earn some extra income. You can also offer other pet services, such as dog walking, doggy daycare, cat sitting visits and pet sitting in your own home.
The sites are aimed at local sitters, and you have to specify the suburb you live in so that owners can find sitters who live nearby. You can't be found by owners across the country like with the unpaid sites.
Pet sitters choose their own rates, and the websites handle the money and provide third-party liability insurance for the sitters.
MadPaws: I became a professional house sitter in Australia by joining MadPaws back in 2016. I've since completed over 200 paid house sits and over 100 other pet-sitting jobs, such as home visits for cats, puppy daycare and dog walking. Once I reached about 20 reviews I could easily house sit full time through MadPaws just in one local region.
PetCloud: I also joined this similar site, but it didn't take off for me and is not anywhere near as user friendly as MadPaws.
Pawshake: I haven't used this one, but it works in a similar way to MadPaws and PetCloud.
---
3. Set Up a House-Sitting Profile
If you want to become a house sitter, you'll need to set up a fantastic profile on whichever website you choose to use.
Think of all the qualities a house owner might want in a person looking after their pets and home, and try and get these into your profile. For example, a good house sitter is reliable, trustworthy, honest and an animal-lover.
Mention if you have experience of looking after animals or running a home of your own. They will also want someone tidy who will leave the house in a good condition and who's willing and able to carry out household tasks like watering gardens.
Mention your profession and how much time you will be able to spend in their home. Write in full sentences and check your spelling! Check out other house sitters' profiles for examples.
Make sure you add some great photos. Your main profile picture should be a clear, smiling head shot – bonus points if you can squeeze an animal in too.
It should not be a picture of you clutching a bottle of wine at a party, scowling like it's a prison mugshot or pouting into the camera – believe me I've seen all of these!
---
4. Get References & a Police Check
If you're wondering how to become a house sitter with no experience, my top tip is to ask someone you know to write a character reference for you.
You may be able to upload this to your profile, depending on which site you use; otherwise state in your profile and on any applications you send off that references are available.
Many house sitters also have police checks and state so on their profile; some websites may even require you to have them. I've rarely been asked to show my police check, but they're a great way to put yourself ahead of the competition.
---
5. Set up House Sitting Notifications
If the website you're using allows you to set up email alerts when an advert comes on matching your criteria, take full advantage and get it set up. Desirable house sits can fetch a lot of attention, and you will want to know as soon as they come up and be one of the first to apply.
---
6. Choose Suitable House Sits
Assuming you're using a website where the house owners put up adverts, you will need to start looking for house sitting jobs. This is where it can get frustrating though.
Unfortunately, hardly any homeowners bother to remove their advert once they've allocated a house sitter. I found that the majority of adverts – I would honestly say about 90% on the Happy House Sitters and Aussie House Sitters – were for assignments no longer available.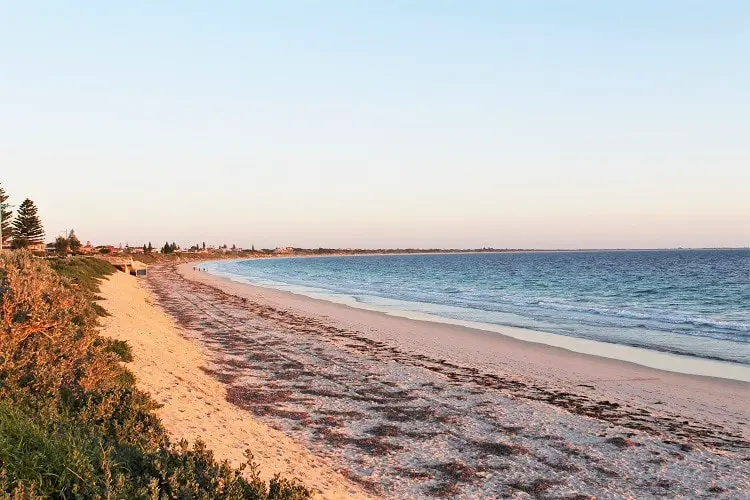 After I realised that, I started sorting my house sit searches by the adverts most recently added, and only applied to those that went on in the last couple of days.
If you see more rural ones or very short ones that might not be so popular however, it's probably worth applying even if they've been on a while.
Less desirable locations can be great for your first house sit as you'll have less competition.
Make sure you read the adverts carefully and understand the location, whether you'll need your own transport, the animals you'll be looking after and what exactly the owner expects of you.
Don't worry about applying for multiple house sits with clashing dates, as there may be lots of other people after them too. You're not guaranteed to get them all!
---
7. Apply to House Sitting Jobs
To apply for suitable house sits, you will need to message the house owners directly through the website, which should automatically contain a link to you profile.
Bearing in mind that the house owners may have a huge number of applications, I would recommend keeping your message relatively short (two small paragraphs) and to the point.
Read the advert carefully and tailor your message accordingly. I usually include the following information:
That I love animals and have experience of looking after their type of pet. Mention their pet by name if they've written it.
That I'm clean and tidy and will be sure to take good care of their property.
That I'm happy to carry out the tasks they've listed.
How much time I can spend in their home each day. Tell them if you work from home, aren't working or will be out all day.
I have great references and a police check.
I am available to meet them and their pets. Offer to Skype/call if you are not local.
I usually finish by asking them to take a look at my profile and to contact me if they're interested.
---
8. Arrange a Meet and Greet
If the owners like the sound of you and you live locally, they will usually arrange a "meet and greet" and invite you to their home.
This isn't a formal interview, but a chance to chat to the owners in person and meet their pets to check you get along ok. If the owners are retired, you're almost guaranteed tea, cake and a chit-chat for as long as you are willing to stick around!
Usually, the owners go through all the things you will need to do on the house sit, but think of any questions you may have beforehand in case they don't cover it (where the pets usually sleep, how many dog walks a day, whether the pets take medication…).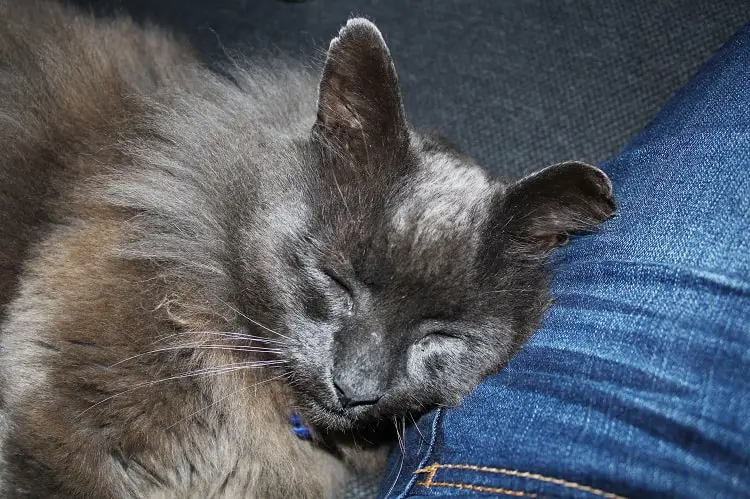 Be sure to be friendly, and confidently approach and stroke their pets; it is often ultimately the animals who pick a sitter! I've had a few owners who were really surprised that their unfriendly cat wanted to sit on my lap or their elderly, semi-comatose dog was excited to meet me! Pets know if you like them or not and will respond accordingly.
At the end they will either offer you the job straight away or tell you they'll let you know as they are meeting other potential sitters too (if you're unsure if they have other people to see just ask).
Note that they sometimes go with the first person they meet if they like them and cancel the other appointments, so do try and get in first! Chase them up if they don't get back to you afterwards; I've had some people choose someone else and not bother letting me know.
---
9. Confirm House Sit Details
Once you've landed your first house sitting job (yay!), make sure you know what time you need to arrive at the house, what time they'll be getting back and that they've written down all the information you will need while you're there.
I've written a full blog post on how to prepare for your house sitter, which contains a list of information the owners should leave you. They may want you to visit again nearer the time to go through everything or arrive a few hours before they leave (or even the day before) to get settled in.
---
10. Start House Sitting!
Time to move into your temporary new home and enjoy! Remember how important it is to do a good job and leave the house clean. I always tidy up, wash the bed sheets and vacuum. If the pets have enjoyed your company the owners will notice how relaxed they are when they return.
Getting great references is essential to house sitting long term; because of how good mine are I'm now able to get paid for house sits and have all the owners come to me rather than me applying for jobs (Madpaws don't let house owners put adverts on).
People often book their holidays around when I'm free and even delay their holidays to the following year if I'm already booked up!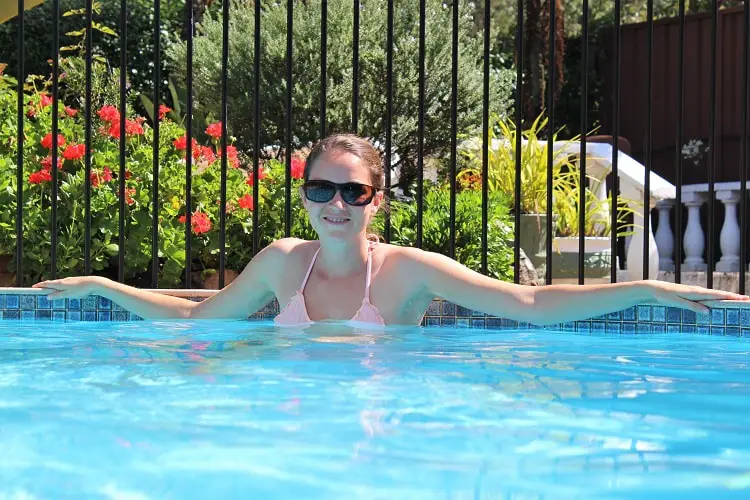 ---
Now you know how to start house sitting, a whole new world of luxury travel will hopefully open up for you!
To house sit worldwide, remember to use my link to get 20% off an annual membership with Trusted Housesitters!
Alternatively, click here to check out Aussie House Sitters, Australia's largest house-sitting website.
For more information and plenty of tips on how to get house sitting jobs, check out my story of how I saved over $70k house sitting in Australia or browse all my house-sitting guides. Best of luck!
---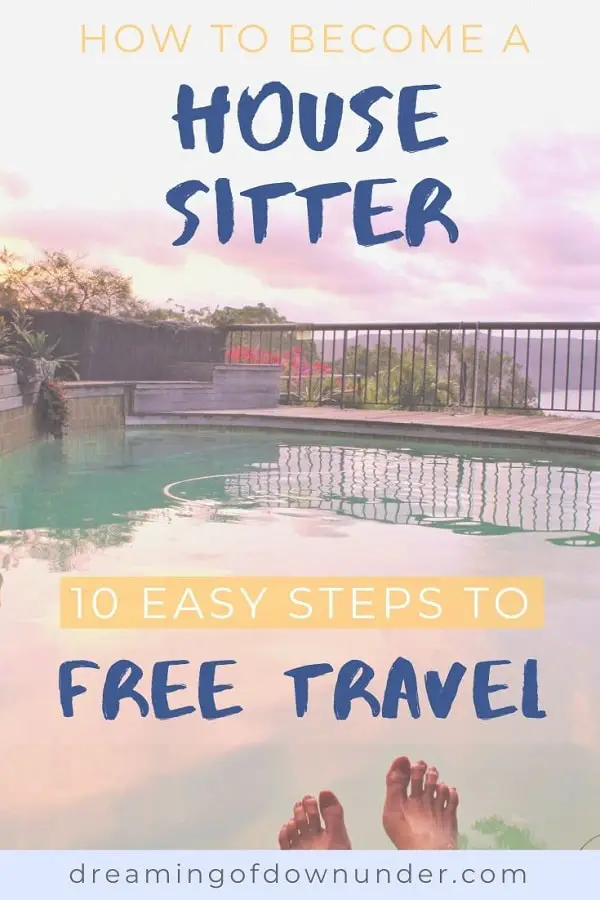 Written by Lisa Bull
Lisa Bull, founder of Dreaming of Down Under, has been living in Australia as a British expat since 2015. After travelling to every state and territory in Australia and living in Perth, Brisbane and Sydney, Lisa knows from first-hand experience the best destinations to visit in Australia and the best budget travel tips. Her guides on this blog have been read by over 700k readers and helped thousands of people achieve their dream of living in or travelling Australia.