This post may contain affiliate links. Please see my disclosure policy for more details.
If you're curious about how to get house sitting jobs in Australia, or internationally, this guide will explain how I've saved over $70k in rent from house sitting in Australia full time.
I began house sitting in 2015 with Aussie House Sitters to get free accommodation during my road trip from Perth to Brisbane. (If you want to house sit worldwide, try Trusted Housesitters instead). Once I decided to settle in Sydney, I quickly switched to paid house sitting jobs and charged owners a pet sitter fee.
People are always curious about how I started house sitting with no experience, so here's my story on how I've saved tens of thousands of dollars on accommodation and stayed everywhere from city-centre apartments to waterside mansions!
This guide will cover which house-sitting websites in Australia I recommend, how to get paid house-sitting jobs and how you can become a house sitter too!
---
My First Experience of House Sitting in Australia
I actually took on my first house sitting job way back in 2004, when I was a 22-year-old backpacker freshly landed in Perth!
Armed with little more than a rucksack and a copy of Lonely Planet Australia, I'd planned on staying in hostel dorms before setting off up the west coast towards Darwin.
Next thing I knew, a friend of a friend had booked a last-minute family holiday and needed someone to look after their dog. The following day two friends and I moved into a comfortable three-bedroom bungalow in Perth, complete with swimming pool, free use of a van and permission to go nuts on the fridge-freezer contents!
Having spent the previous three months staying in ramshackle guest houses in Southeast Asia with no air-con or hot water, this was luxury indeed and seemed too good to be true!
I grew up with dogs and have always been fanatical about them, so to have a beautiful Old English Sheepdog (a "Dulux dog" if you're British!) that demanded constant cuddles was an absolute dream.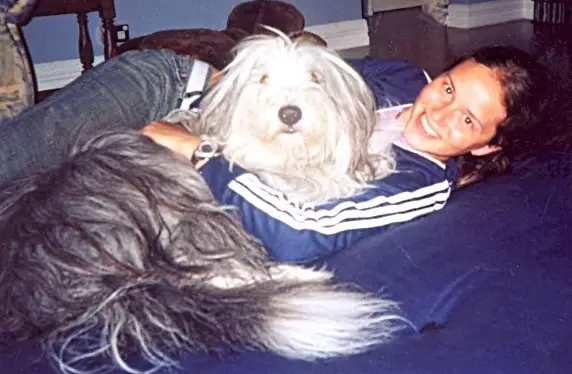 ---
House Sits vs Hostels
I didn't even think about house sitting again until I migrated to Australia from the UK eleven years later and landed, once again, back in Perth – this time with plans to camp across the isolated Australian south coast.
To be honest, I didn't even know house sitting in Australia was a thing; I just thought it was a lucky opportunity I'd come across once as a cash-strapped backpacker!
I quickly realised on my arrival in Perth that at age 33, busy backpacker hostels didn't hold the same appeal they had in my early twenties. I moved into a share apartment, but even that wasn't ideal.
After some online research I discovered a multitude of house-sitting websites with hundreds of adverts from people requiring someone responsible to look after their pets and home during their upcoming holiday.
I ticked all the boxes for what people needed in a house sitter: reliable, trustworthy and obsessed with furry animals. It seemed house sitting in Australia was a booming industry, and I was the woman for the job!
---
How I Got my First House Sit in Australia with No Experience or References
I wanted to stay a bit longer in Perth, but my flatmate Aisling was shortly heading back to Ireland. As I would have been left alone with two middle-aged men who liked to walk around in their underwear, and I had a bedbug infestation in my room, the need for better living arrangements became pretty urgent!
I quickly joined Aussie House Sitters, which cost around the same price as two nights in a hostel for an annual membership.
I was delighted to land my first Australian house sitter job within a few days: a three-bedroom house in Rockingham, a city about 40 minutes south of Perth. The owners, a lovely British couple, were going on a two-week trip to Japan and needed someone to care for their three gorgeous cats and tank of tropical fish.
Despite not having any references or experience (within the last 12 years at least!), the obvious love of animals I showed when I went down to visit them landed me the job straight away.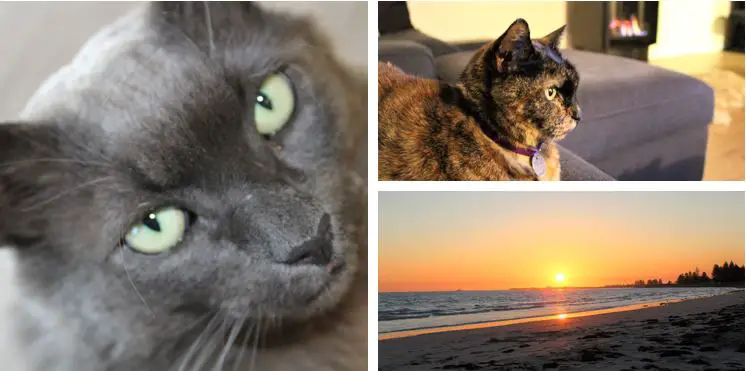 I moved in a couple of weeks later and instantly swapped traffic noise for birdsong, partying neighbours for butterflies, an overlooked balcony for a private garden and a silver-haired landlord who liked to walk around in his underwear for my own beer belly-free space complete with Netflix, fancy coffee machine and fireplace to warm the winter nights. Bliss! And all with the huge added bonus of no longer paying rent!
If you want to house sit worldwide, click here to get 20% off an annual membership with Trusted Housesitters. They have sits in over 130 countries and offer lots of unique perks, such as house sit-cancellation insurance and airport lounge passes.
If you're only travelling in Australia, click here to check out Aussie House Sitters, the biggest house-sitting site in the country I had plenty of success with them on my road trip and landed sits straight away!
TIPS TO GET YOUR FIRST HOUSE SITTING JOB WITH NO EXPERIENCE
Consider house sits that aren't in premium locations as you'll have less competition from other sitters. Only one other person applied for the first job I got as it was 40 minutes outside of Perth CBD.
Offer to travel over and meet the owners and pets before the sit for a meet and greet, even if they live quite far away. They often choose the first person they meet if they like them and cancel everyone else. Stay safe though: let someone know where you're going and take a friend if possible.
Focus on your love for animals when applying for a house sit, as this is the owners' main concern. The other applicant for my first house sit talked only of his experience in property management, which was of no interest to the owners.
Get a police certificate when you join a house-sitting website to put homeowners' minds at rest. They're not expensive and you can apply online.
---
House Sitting Australia: Getting Experience in Perth
It took no time to line up a second house sit. Also in Rockingham, this home was a plush, newly built four-bedroom bungalow with all the mod-cons you could wish for. My friend Mirka stayed too, and we had a wonderful time enjoying the luxury of a double bedroom and bathroom each.
Gemma, a cute Cavoodle puppy that wanted all the hugs she could get, provided us with two weeks of constant entertainment!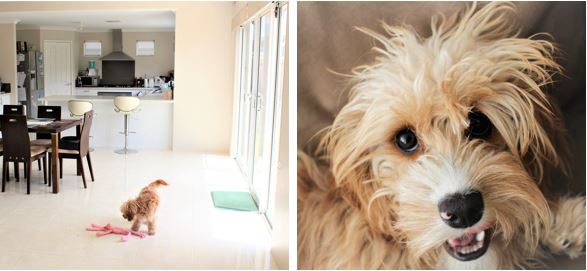 After Rockingham, we returned to city life when we cat sat for a young couple in a modern two-bedroom house close to the trendy cafes and restaurants of Victoria Park.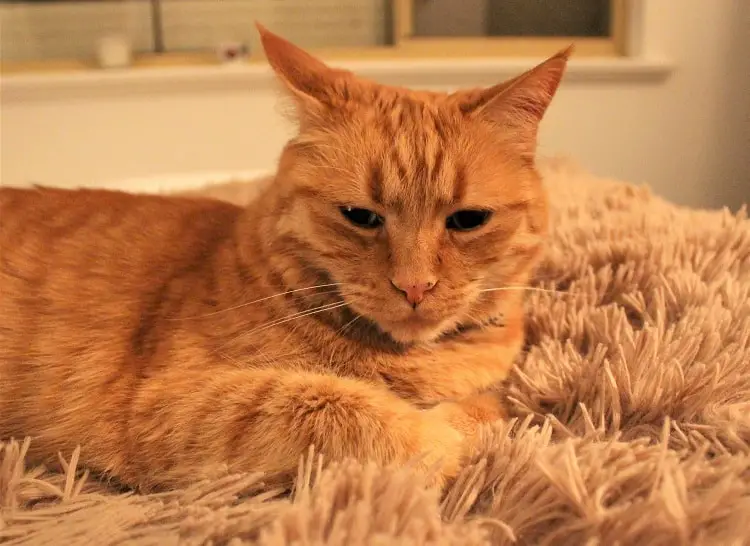 Mirka left for the east coast (to a working homestay as she couldn't bear the thought of hostels after our Rockingham luxury!), and I finished off my house sitting in Perth with a bang when I landed two weeks in a sprawling country home on six acres of land in the Western Australian bush.
The property was extremely remote, but with a reading room, movie room, swimming pool, energetic dog, two cats that hated each other and four chickens I was never short of entertainment!
There's no warmer welcome than a group of animals waiting eagerly outside your bedroom door every morning, ready to jump all over you!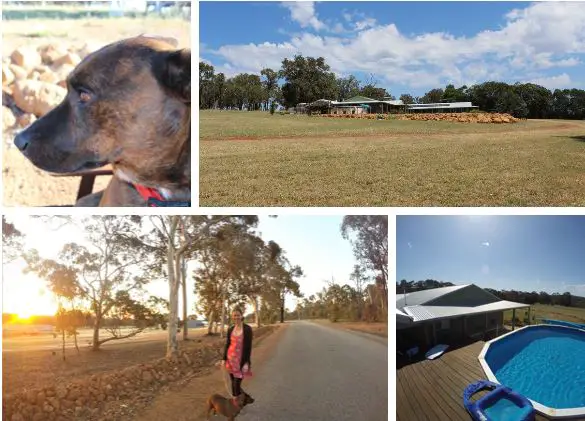 When I eventually left for my Perth to Adelaide road trip, my tent became my temporary home. But with the experience and great references I had, my house sitting Australia journey was far from over!
TIPS TO GET HOUSE-SITTING JOBS
Always ask for a reference at the end of each house sit; you can usually send requests directly through house-sitting websites, and the reviews will show on your profile.
The wider range of animals you can gain experience of looking after the better. Don't stop at cats and dogs; be adventurous and add some chickens, fish or farm animals to spice up your portfolio!
---
An Australian Christmas House Sit in Adelaide
After five weeks of camping across the south coast of Australia from Perth, my travel mate, Michi, and I arrived in Adelaide and met up with Mirka again in time for Christmas. Luckily, I'd already lined up a house sit before we'd even left Perth.
While other backpackers forked out on peak-season prices for bunk beds in noisy dorm rooms, the three of us spent the hottest Christmas and New Year us Europeans had ever experienced in an air-conditioned Adelaide bungalow.
This was all in return for looking after Diesel, a gentle giant of a German Shepherd, who wanted nothing more than to play with his teddy bear and the hose pipe!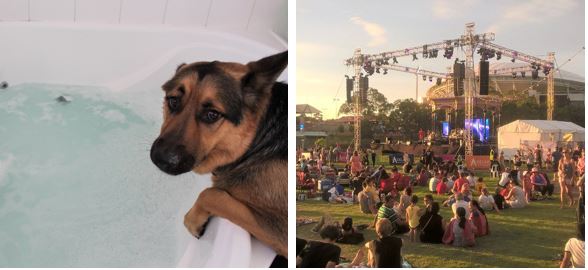 Our youth stood in our favour for this house sit as the owners didn't think the elderly people who'd applied would cope with such a large and boisterous dog! Being out in the suburbs meant the house had plenty of space to clean out the car and camping gear, ready for our next adventure.
TIPS FOR HOUSE SITTING IN AUSTRALIA DURING THE HOLIDAYS
DEMAND: Australia is a very popular place to spend Christmas and New Year, and competition for house sits is fierce. Apply early to find yourself somewhere comfortable and avoid over-inflated holiday prices. I spent the following Christmas in Sydney and it took months of sending out applications before I finally snared a house sit, despite having lots of experience and brilliant references.
SUPPLY: the school summer holidays fall at Christmas time in Oz, so even though lots of people want them, there are actually tonnes of available house sits. Now I have experience I'm actually inundated with offers for paid house sits at Christmas time and get booked almost a year in advance.
---
Room with a View – City House Sitter Job in Melbourne
We said goodbye to Adelaide over a lovely thank you dinner that the generous house owners took us out for. Then Michi and I set off across the Great Ocean Road, reaching Melbourne in the height of summer. Accommodation was heavily booked-up and heavily priced, and house sits were being snapped up within minutes.
We'd underestimated the demand for accommodation and kicked ourselves for leaving it so late to apply for house sits. A bit of luck came our way when we managed to snare a few days in a city centre apartment in Southbank with stunning views of Melbourne's skyline, a gym and a lovely cat called Mouse!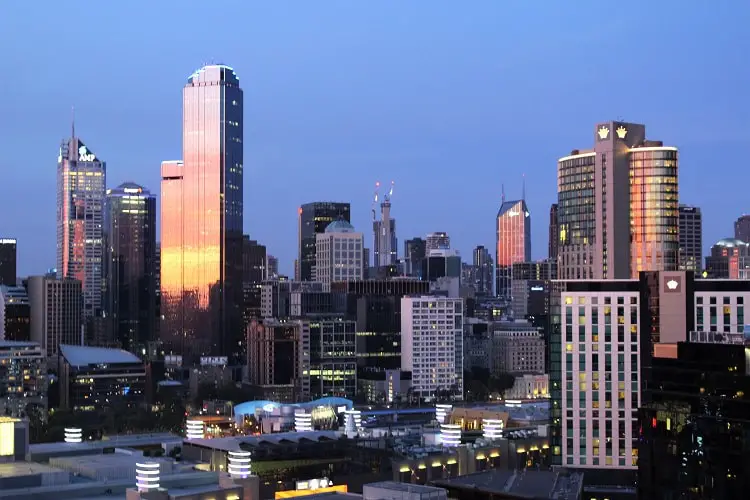 TIPS FOR GETTING CITY CENTRE HOUSE SITS
We snared our South Bank Melbourne house sit as it had no parking, which put other house sitters off. Consider leaving your vehicle out in a residential suburb if you can go without it for a while. Just don't leave your valuables in the car.
Centrally located house sits tend to be heavily in demand, particularly in high season. Keep a keen eye out for new house sitting jobs being advertised (you can usually set up email alerts on the websites) and apply immediately. Even leaving it a few hours can mean losing out to the early birds.
---
Jet Lag Cure at Another Melbourne House Sit
After a road trip around Tasmania and a visit back home to the UK, I landed back in Melbourne in the depths of winter (I'm talking 2 degrees; the permanent sunshine in Neighbours is a massive con!) and headed straight to the centrally heated house I'd conveniently lined up only 20 minutes away from the airport.
I organised it quite last minute, and from the UK, but with it being only three days long – the perfect length of time for me to get over my jet lag – no one else had even applied!
In addition to having a peaceful place to adjust to the time difference, I got to look after two adorable cats, one of which liked to play football with a ball of tinfoil!  Once the three days were over I felt refreshed enough to head off towards Sydney for even more house sitting in Australia.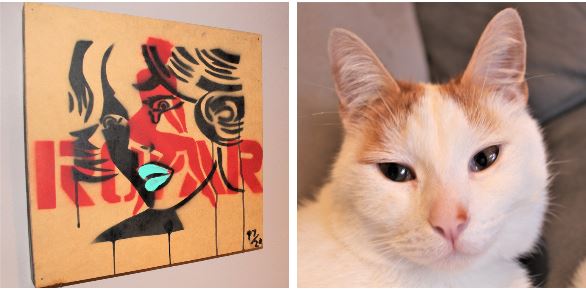 TIPS FOR ORGANISING HOUSE SITS FROM ANOTHER COUNTRY
Very short house sits are less in demand, especially if they're not near a city centre, so they're a great option for organising from another country when you have the disadvantage of not being able to meet up with the owner first. Plus, they give you a chance to settle in before finding something longer term.
Offer to call or Skype the owners when you apply to make up for the fact that you can't meet in person.
---
House Sitting in Sydney, Australia
Before reaching Sydney I joined a second house-sitting website, Happy House Sitters, to increase the number of house sits I could apply for.
I'd already organised my first house sitting job in Sydney while I was back in the UK, so after my week-long road trip from Melbourne I moved straight into a funky Victorian house in the Inner West with wrought-iron balconies, loads of cool artwork and a friendly pooch called Spencer.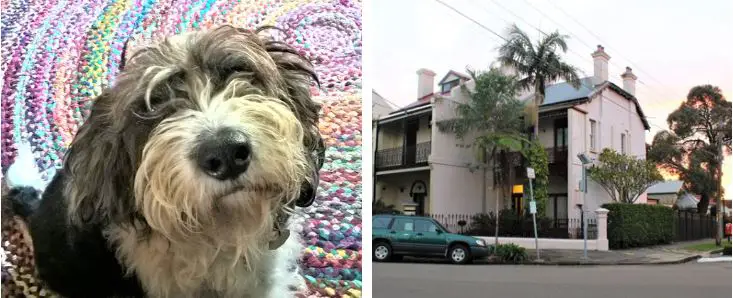 A luxury house sit followed when I landed a five-bedroom, state-of-the-art home on Sydney's North Shore. It could have come straight out of an interior design magazine!
With a swimming pool, funky sculptures and very fancy bathroom with heated floors, I felt like I was staying in a five-star boutique hotel! And the two little Shoodles I took care of were no trouble (and matched the colour scheme very well)!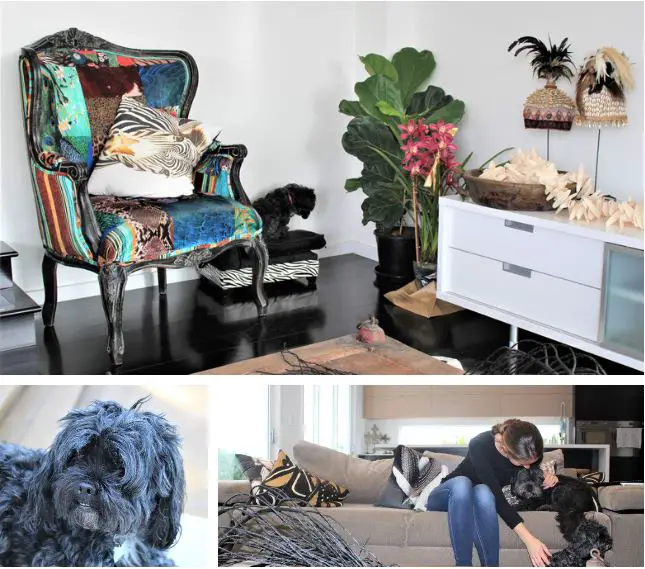 Next came a serene house in the Inner West with three extremely affectionate Miniature Poodles that competed for a place on my lap as if it was the last drop of water in a desert!
We had a medical emergency when Ava's back problem flared up from some over-enthusiastic bird chasing, but all was resolved after a trip to the vet for some anti-inflammatories.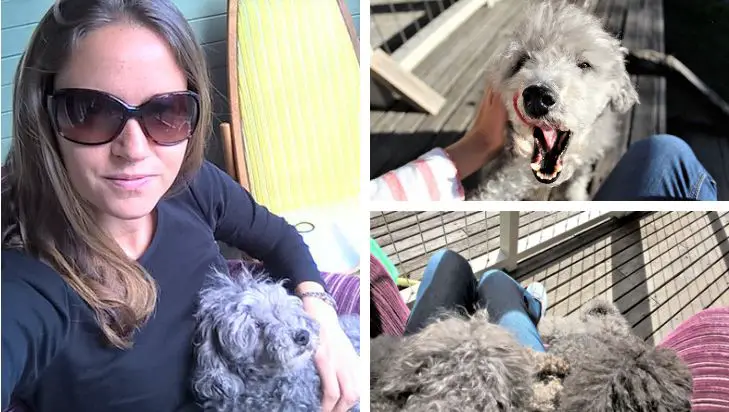 ---
Long-Term House Sitting in Australia
Since house sitting in Australia is so heavily in demand, I decided to house sit in Sydney full time when I moved there, without renting my own home.
After a road trip to Brisbane, I checked straight into a beautiful Federation-era home in Sydney's Inner West for a month-long house sit!
I looked after two very energetic and lovable Miniature Schnauzers that would squeal and jump up in the air like jack-in-the-boxes when I arrived home! With the comfiest bed ever and a beautiful en-suite, once again this felt more like a plush hotel than a house!
I soon discovered that you can get paid house sits in Australia, so I slowly transitioned to paid house sitting jobs only, through a website called Mad Paws.
I managed to get booked up almost a year in advance once I'd collected about 20 reviews! To learn more about paid house sitting and work out your rates, read my post on how much to charge for house sitting in Australia.
I had an amazing time experiencing life in different suburbs and meeting the locals. Plus, with Sydney being the world's second most expensive city in terms of accommodation, it was a dream not to pay any rent.
---
I still house sit full time in Sydney now, and as of May 2023, I've saved over $70k in rent! I also earn up to $1,800 per month from the fees I charge for house sitting too!
If you'd like to start house sitting for travel accommodation too, here are the top two sites I recommend joining.
To house sit in Australia only, consider joining Australia's largest house-sitting website, Aussie House Sitters! I got plenty of jobs through them when I started out.
If you'd like the option to house sit worldwide, consider joining Trusted Housesitters. They're a hugely popular site with house sits available in over 130 countries! Click here to get 20% off an annual membership with Trusted Housesitters!
To learn more, whether you're a sitter or pet owner, click here to browse through all my house sitting articles.
Happy travels!
Written by Lisa Bull
Lisa Bull, founder of Dreaming of Down Under, has been living in Australia as a British expat since 2015. After travelling to every state and territory in Australia and living in Perth, Brisbane and Sydney, Lisa knows from first-hand experience the best destinations to visit in Australia and the best budget travel tips. Her guides on this blog have been read by over 700k readers and helped thousands of people achieve their dream of living in or travelling Australia.