This post may contain affiliate links. Please see my disclosure policy for more details.
If you're spending Christmas down in Adelaide and you're from the northern hemisphere like me, you'll notice the intense South Australian heat does little to ignite the Christmas spirit.
To try and feel a bit more festive during our Yuletide visit, my European friends and I ventured out on a trip to the famous Lobethal Lights up in the Adelaide Hills.
This community event, just 45 minutes from the city,  began over 60 years ago, when local business owners began to hand-paint lightbulbs to decorate their shop fronts over the festive period. It's since grown into the largest community Christmas light display in the southern hemisphere!
Every year, visitors from all over the world (estimated at over 250,000 in 2005) flock to Lobethal Valley to enjoy the sparkling, colourful displays put on by over 700 homes and businesses at their own expense. If you plan on joining them, here's my Lobethal Lights review to let you know what to expect.
---
How to Get to The Lobethal Lights
Lobethal lies 35km east of Adelaide, up in the Adelaide Hills, and it's an easy drive along the M1 and B34 to get there. Be aware that the village gets very busy while the lights are on, but you should find parking on one of the quieter residential streets.
Alternatively, buses to Lobethal Lights leave from either Lobethal ($12 for adults) or Adelaide ($45 for adults) if you book onto a guided tour.
---
Lobethal Living Nativity
The 20-minute Lobethal Living Nativity is held nightly at 8.50pm and 9.20pm up until 23rd December 2017, in front of the Lutheran Church on Main St. You can take a seat and watch local adults and children (and as you can see from my cover picture above, their pet dogs!) re-enact the birth of Jesus.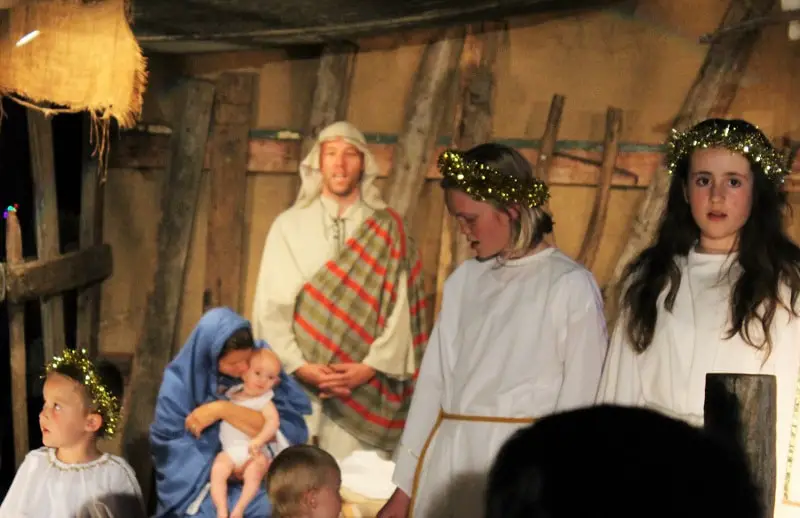 Whatever you do, drink enough water. It was a stiflingly hot day when I visited Lobethal, and, being from the UK, it was not only the first time I saw a nativity play held outdoors, but the first time I almost vomited from heat and dehydration at one! It took two days of nausea and stomach cramps to recover.
Nausea aside, it was a lovely experience and definitely upped my Christmas feeling!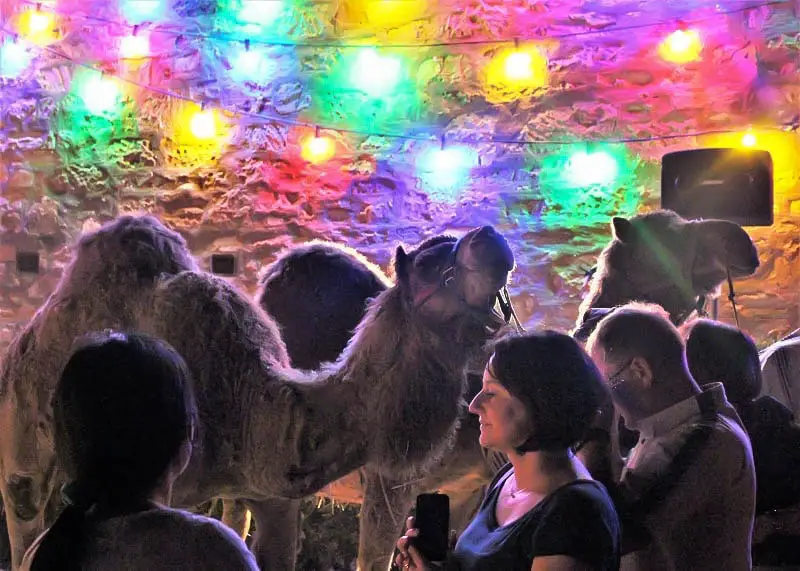 ---
Lobethal Markets
Centennial Hall Market on Main St is open nightly (excluding 25th December) for the Lobethal Lights Markets, between 6pm-11pm until 30th December 2017, and sells arts, crafts, light refreshments and local produce.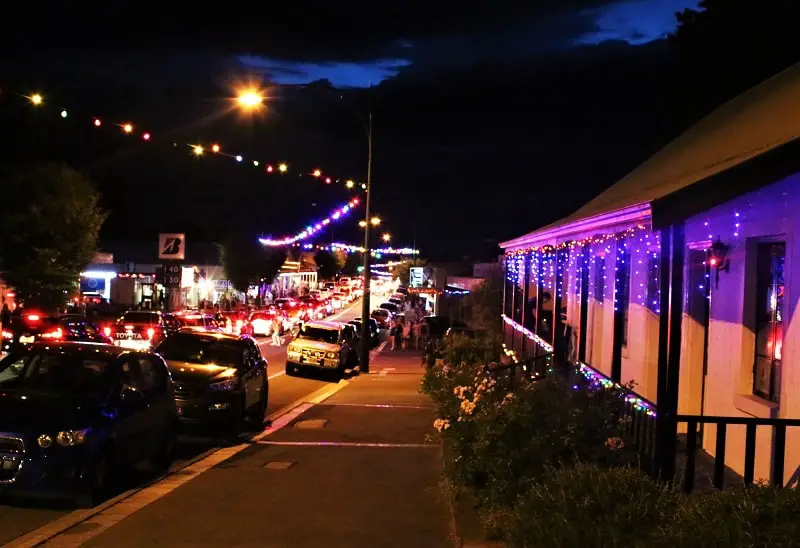 ---
Lobethal Bierhaus & Brewery
Situted at 3A Main St, the well-known Lobethal Bierhaus includes a micro brewery, cellar door tasting, restaurant, beer garden and live music on a Friday. Once you've had your fill of Christmas lights and Santa, head on over for refreshments.
---
Lobethal Lights Best House
Perusing the Christmas lights that the residents have put up outside (and inside) their houses is where you should allow the most time. Wander the streets of Lobethal by foot, and you'll find many friendly locals allowing visitors to wander around their front gardens to marvel at their spectacular Christmas light displays.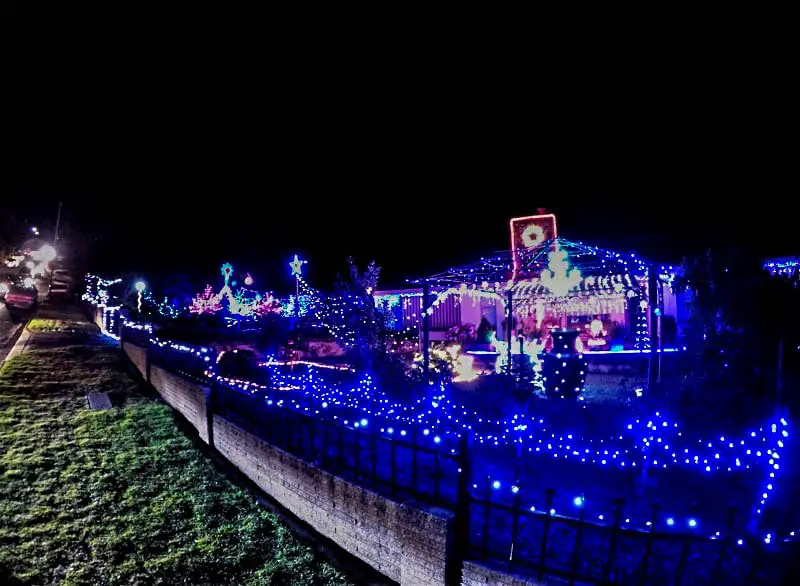 The best house at Lobethal Lights in my opinion is the house on Christmas Lane off Ridge Road. And yes, that is really the name of the lane – it's on Google Maps and everything!
This property really goes to town, not only with the vast amount of lights in the front garden, but the amazing Christmas displays the residents have set up indoors! You're allowed to peer through the windows to admire them.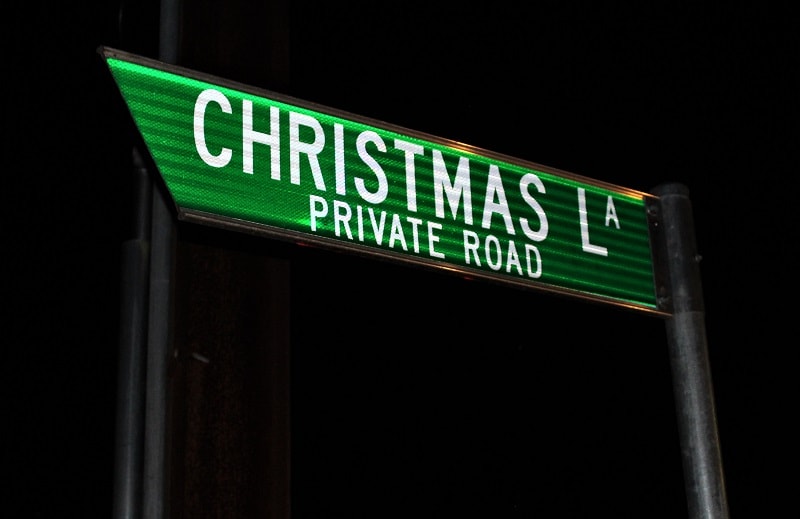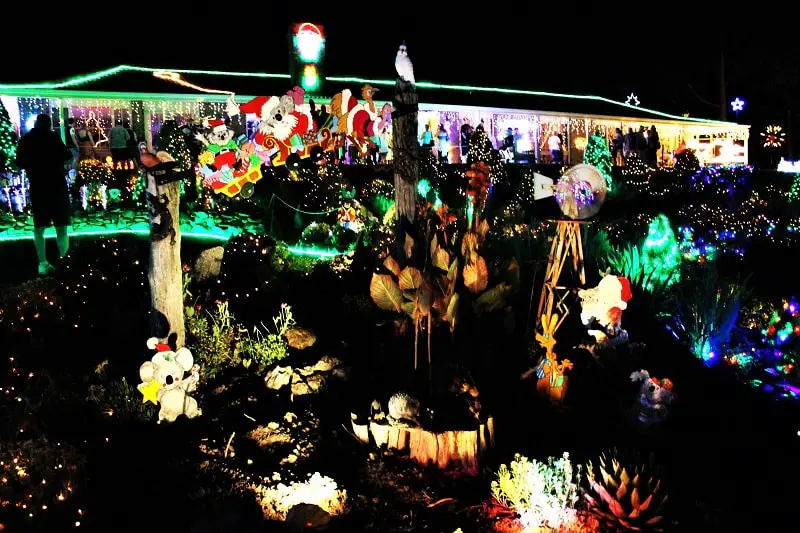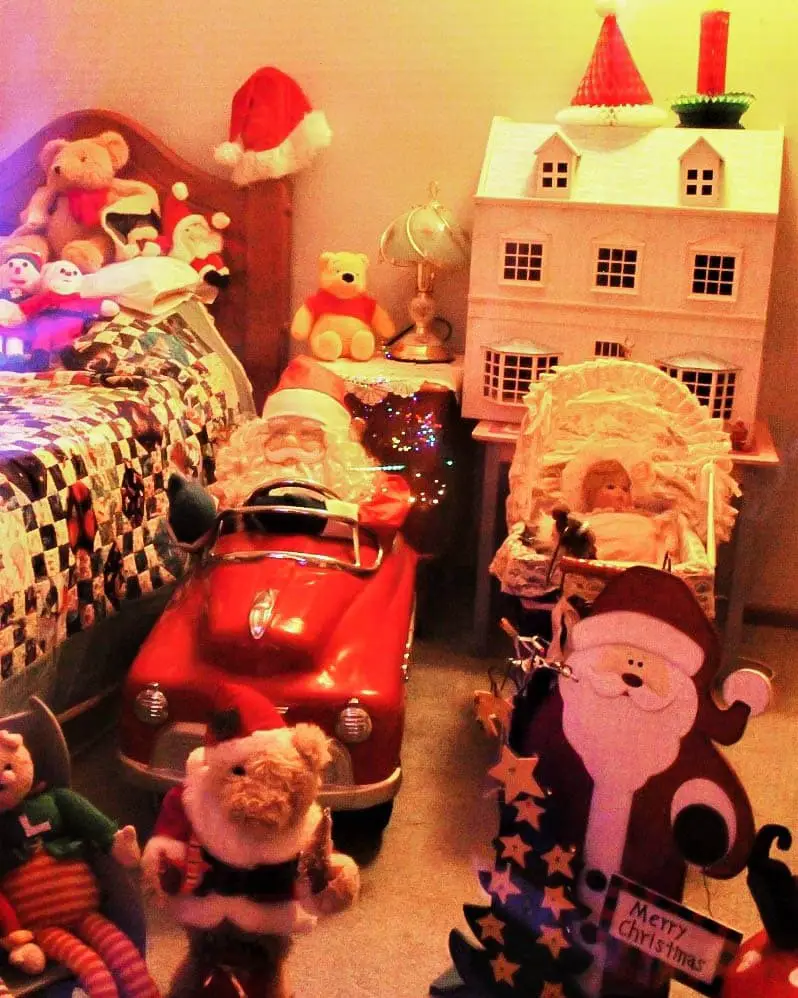 ---
I think a trip to Lobethal Lights really is a must-do if you're spending Christmas in Adelaide. Christmas lights and decorations are much less common in Australia than in the UK, so it really is a great way to get into the festive spirit.
If you'll be staying in South Australia a bit longer, check out my blog post on New Year in Adelaide to find out what the firework display in Elder Park is like compared to Sydney.
---
Like it? Pin it!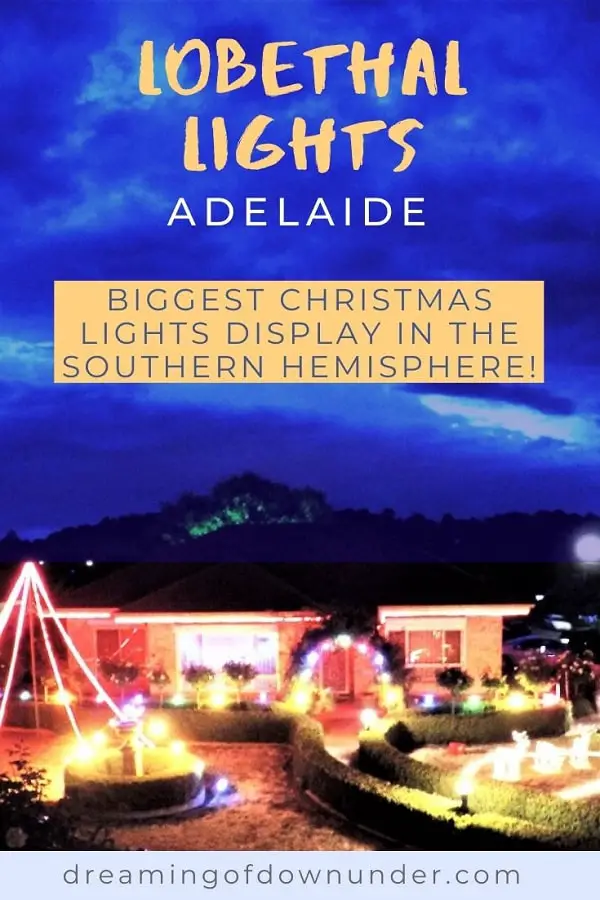 Written by Lisa Bull
Lisa Bull, founder of Dreaming of Down Under, has been living in Australia as a British expat since 2015. After travelling to every state and territory in Australia and living in Perth, Brisbane and Sydney, Lisa knows from first-hand experience the best destinations to visit in Australia and the best budget travel tips. Her guides on this blog have been read by over 700k readers and helped thousands of people achieve their dream of living in or travelling Australia.