This post may contain affiliate links. Please see my disclosure policy for more details.
If you're going on holiday and don't know what to do about pet care, a house sitter can be a brilliant solution. Not only will your pets be looked after in the comfort of their own home, but your house will be kept clean and secure too.
It's technically very easy to find a house sitter through established websites such as Trusted Housesitters and Aussie House Sitters. However, there are important steps you need to take to find a pet sitter that is trustworthy and reliable.
I've completed over 170 house sits in Australia and have been running a professional pet-sitting business for seven years! This guide will explain exactly how to find a house sitter you can trust using my extensive experience in the industry.
---
How to Find a House Sitter: Contents
To jump to a particular section of this guide, click on the relevant link below.
---
1. Start Looking for a House Sitter Early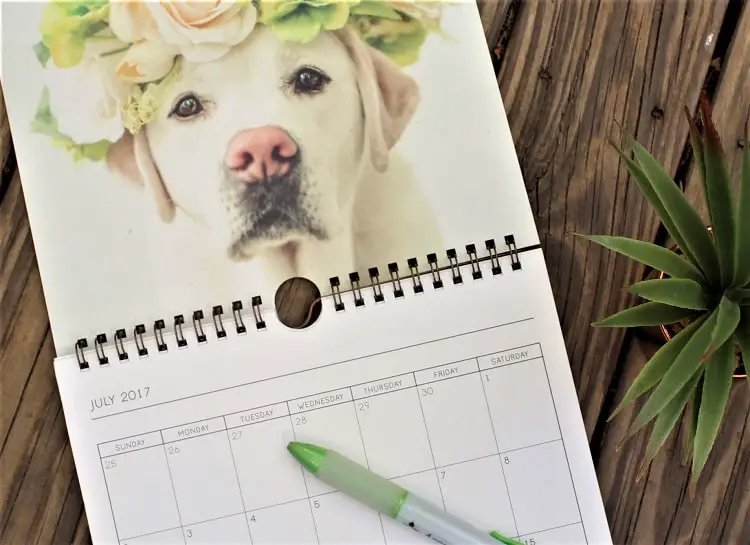 Don't leave it until two days before your holiday starts to find a house sitter – people genuinely do this! Give yourself at least a month, if possible, to source someone you really feel comfortable entrusting your treasured home and pets to.
The most popular time to place an ad is usually about one to two months in advance, though many people start looking well before that.
Note that experienced house sitters may have a lot of bookings already. I had people booking me over a year in advance and planning their holiday dates around when I was free.
If you feel it's too early to advertise now, put a note on your calendar to remind yourself at a later date.
---
2. Decide What You Need From a House Sitter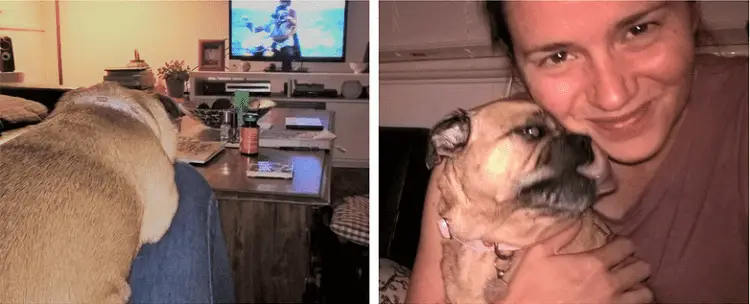 Think about what qualities your house sitter needs to have and what sort of person would best suit your situation.
For example, if you have two large dogs that tug the lead a lot on walks, a young couple or someone who's strong may be a good option. If your animals are scared of children or you only have one bedroom, a family of four will be a no-go.
Keep an open mind though and don't make too many assumptions on what certain people will be like; you may find a teetotal student who spends Saturday nights reading or an energetic retired couple who'd love to take your dog on hour-long walks.
Remember that lots of people work from home these days – the world is full of digital nomads !
If you need someone who can be home during the day, don't assume that retirees are your only option. Younger people can also be just as responsible and capable of looking after a garden!
---
3. Choose a Reputable House-Sitting Website
The most popular way to find a house sitter is to use a reputable house-sitting website that operates in the country you live in. Make sure you choose a site with a good review system and mandatory ID checks.
You also need to decide if you want to find a house sitter who will work for accommodation only, or one who charges a pet sitting fee.
In Australia, many locals actually have their own home but offer overnight pet sitting as a business or side hustle, so will require a payment. Learn how much to pay a house sitter at my post on how much house sitters charge in Australia.
Travellers will usually house sit for accommodation only, but you need to use specific websites to find them. read on to learn more.
I've listed the house and pet sitting sites I recommend below. Each house sitter will have their own profile telling you a bit about themselves and their house-sitting experience, the dates they are available and what sort of animals they are comfortable looking after.
Alternatively, some house sitters may have their own website or Facebook page, or advertise in local vet clinics or pet shops.
Trusted Housesitters – This long-running house-sitting site covers over 130 countries. They offer unique perks such as house sit-cancellation compensation, home and content insurance and free 24/7 calls with vets. Their ID-verified sitters receive free accommodation in exchange for pet sitting, and owners choose from a range of subscription tiers.
>> Click here to get 20% off an annual membership with Trusted Housesitters.
Aussie House Sitters – This Australian site has house sitters who look after pets in return for free accommodation only. It's completely free for homeowners, but the arrangement is on trust-only basis with the sitter, and there is no insurance. Read my review of Aussie House Sitters here.
MadPaws – This site has insured pet sitters in Australia who live locally and charge a fee for their services. I've been a professional pet sitter with MadPaws since 2016 and love how easy it is to use. Owners pay for bookings through the site, and the fee isn't released to the sitter until after the owners confirms that the job is completed.
---
4. Create a Great Advert
If you're using a house-sitting website that lets you place an advert for a house sitter, get writing! If you need help getting started, I've written a whole blog post on how to write an advert for a house sitter.
Note that some sites require you to contact house sitters directly rather than place an ad, but on sites like Aussie House Sitters and Happy House Sitters you can either:
1. Place an advert for free and wait for sitters to apply.
2. Place an advert for free, wait for sitters to apply, and also contact house sitters you like directly.
3. Contact house sitters you like without placing an advert.
---
5. Read Through Applications & Reviews
If you've placed an advert or contacted a few sitters, hopefully you will have some applicants to choose from within a few days.
The interested house sitters will send you a message via whichever website you've chosen to use, and the website should provide a link to each applicant's profile and any reviews that previous house owners have left.
Have a good read through them all and make a shortlist of the house sitters you are most interested in. If you have a lot of applicants and want to spend a while looking through them all, consider sending out a message to let them know you're currently looking through applications and will be in touch soon (Happy House Sitters has a pre-written template for this).
A lot of house owners don't respond at all, so if you leave it more than a couple of days the applicants will probably assume you're not going to reply and you may lose them to another house owner!
---
6. Police Check & References

Do feel free to ask the house sitters to send you their police check; most house sitters have these and state so on their profile, but shockingly few house owners ask to see them.
Although house sitters' references are shown on their profiles, don't be afraid to ask the sitters for a contact number if you wish to speak to one of the referees in person.
Most house owners are happy to be contacted, and this can also put your mind at rest if it's your first time using a house sitter and you want to chat about the process with someone who's done it before.
If the applicant is new to house sitting, remember that everyone has to start somewhere; you could ask for a character reference instead. I do know a few people who've had bad experiences with house sitters but this has usually been when they haven't checked references or they've accepted someone last minute who they weren't entirely sure about.
---
7. Meet & Greet Potential House Sitters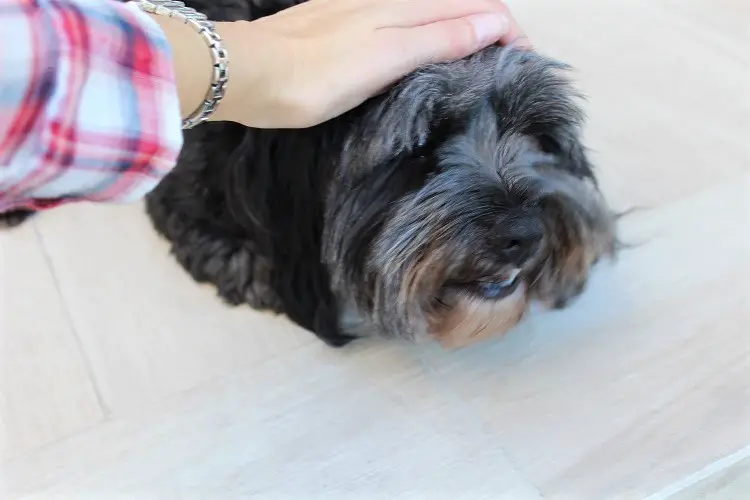 The next step is to meet up with any potential sitters in person.
I have accepted sits before where we just talked over the phone first or Skyped, because I was travelling, but meeting in person is always preferable.
This isn't a formal interview, but you can see how you feel about the person and introduce them to your pets. Any genuine animal-lover should be confidently approaching your pets, talking to them and stroking them, and just generally looking excited to see them.
If they're standing back ignoring them or looking uncomfortable it's probably not a good sign – unless your animal is a python or tarantula, of course!
It's also nice for the house sitter to view your home, pet and suburb before they agree to stay there.
It's usual for the sitter to come to your house for the meet-and-greet but you can always arrange to meet in a public place like a dog park or cafe first; you are total strangers after all!
Do let the sitter know if you're going to be meeting other house sitters too, and tell them when you'll give them a decision by.
Also, be honest about the sleeping arrangements, preferably in your advert. I've had house sits where I've hardly slept because the pets share the bedroom and wake me up all night snoring, walking over me, licking my face or jumping up and down off the bed every few hours, and I've ended up quite ill.
Pets generally go nuts if a house sitter shuts them out of their bedroom if they're used to sharing with the owner, and not everyone's a heavy sleeper!
---
8. Choose a House Sitter & Finalise Details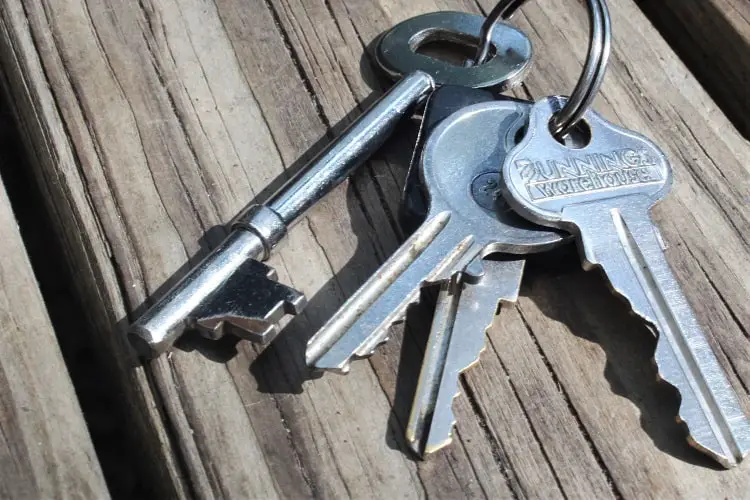 Decision time! Once you've chosen your house sitter, let them know the good news as soon as possible so they don't accept anything else.
Make sure you have each other's numbers and arrange a time and date for them to arrive, how they will pick up the keys if you won't be home, and exactly when you'll be coming back from the holiday. You may prefer them to arrive the day before you leave so they can observe your routines.
If you have the space and feel comfortable with the idea, do offer your house sitter a bed for the night a day or two either side of the sit if they don't have anything else lined up. House sitters usually have gaps between sits so it's incredibly helpful when owners offer this, though not at all expected.
It's also lovely for your pets to get familiar with the sitter before you leave as it reduces their anxiety.
Click here to download my free house sitter preparation checklist and instructions template.
---
9. Notify the Unsuccessful Applicants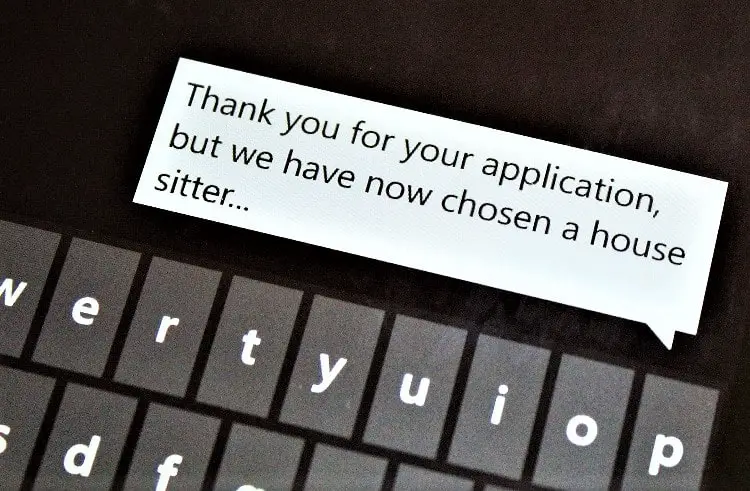 Yes, this may feel a bit like dumping someone, but it needs to be done so that the unsuccessful applicants can stop waiting for your response and focus on finding an alternative house sit.
I can't tell you how many house owners have ghosted me and left me hanging.
Just send a polite message thanking the sitter for applying but telling them that you've chosen someone else in this instance; house sitters are used to this and won't take it personally. If you genuinely liked them and it was a tough call, do tell them to apply for any future ads you may put up.
---
10. Take Your House Sitting Advert Down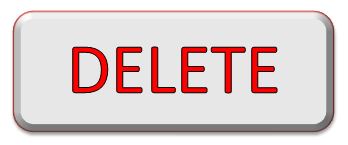 Please do this!
If you leave your advert up after you've found a sitter you are just going to get pestered with applications when you no longer require them.
It's annoying for you, and it's very annoying for the house sitters who are spending time reading your advert, getting their hopes up and taking the time to apply.
I can honestly say from experience that about 90% of the adverts on the house-sitting websites I've used are for house sits that are no longer available as the owners have already chosen someone.
From the websites' point of view this is great: it makes it look like there are ten times more house sits available than there actually are, and it lures in sitters who pay them subscription fees. But from the house sitters' point of view it makes the whole process such hard work!
When I started out I wasted so much time trawling through adverts and sending out applications only to get no response or hear that they'd already found someone.
Now I don't apply for anything that's been advertised for longer than two days. If you don't want to take your advert down for some reason then at least edit it and put a note at the top saying that you've found someone and aren't taking any more applications.
---
Ok, time to begin your search to find a house sitter!
Once you've locked in a sitter, make sure you read my guide on how to prepare for your house sitter to ensure things go as smoothly as possible. It includes points like notifying your vet and a checklist of pet sitter instructions.
Browse all my house-sitting posts to learn everything you need to know about pet sitting!
Once the house sit is over, don't forget to write a good review on the website if you were pleased with the sitter! It really helps them to get more jobs.
---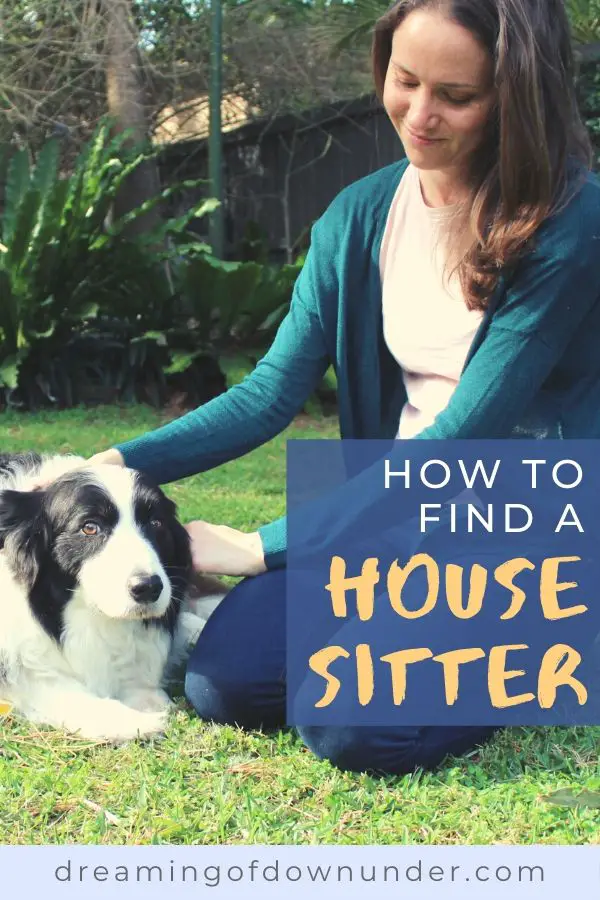 Written by Lisa Bull
Lisa Bull, founder of Dreaming of Down Under, has been living in Australia as a British expat since 2015. After travelling to every state and territory in Australia and living in Perth, Brisbane and Sydney, Lisa knows from first-hand experience the best destinations to visit in Australia and the best budget travel tips. Her guides on this blog have been read by over 700k readers and helped thousands of people achieve their dream of living in or travelling Australia.