This post may contain affiliate links. Please see my disclosure policy for more details.
Lying at the southern tip of Western Australia, the port city of Albany is not only blessed with beautiful white beaches, but retains plenty of colonial character from the days of its early European settlement. To top it all off, rugged and unique Torndirrup National Park sits right on its doorstep.
Since Albany was the first place European settlers set foot on in Western Australia, the city contains a mixture of heritage buildings and modern architecture. And with a backdrop of Mount Clarence and Mount Melville, it still has a quaint and natural feel.
I spent two days in Albany on my epic Perth to Adelaide adventure, enjoying both nature and civilisation after a night of free camping at the stunning Shelley Beach in West Cape Howe National Park. Here are my recommended things to see in Albany WA and Torndirrup National Park.
---
Albany WA City Centre
Although a pretty city, Albany still felt shockingly big after camping at the beautiful but isolated Shelley Beach. And since I'd dropped my phone down the compost toilet at the campsite the night before (sob), it was exactly what we needed in order for me to find a new one! (As well as stock up on essentials before our upcoming journey across the Nullarbor.)
Here are a few pics of Albany WA city centre.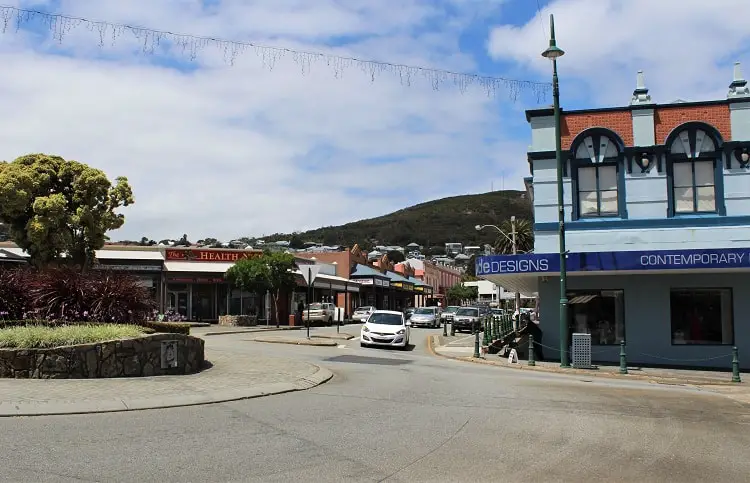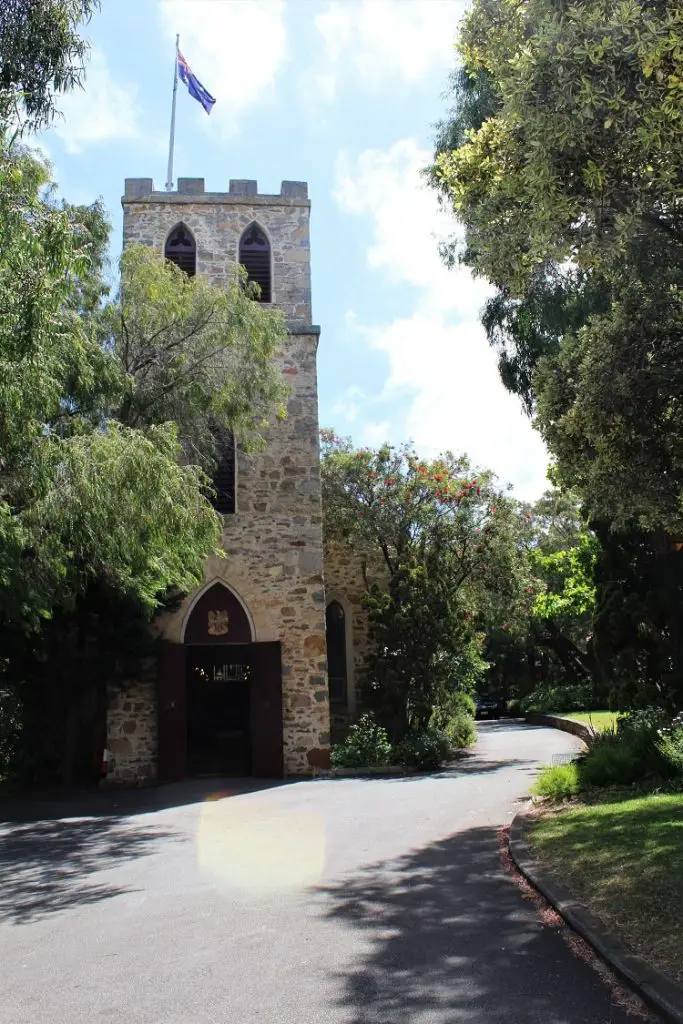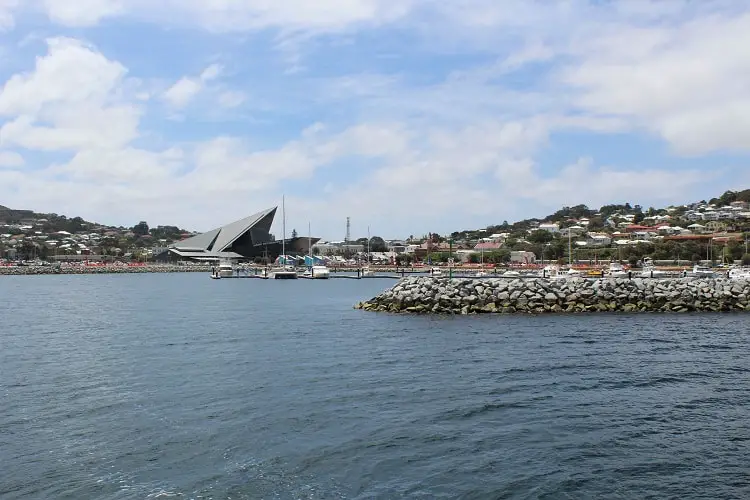 ---
Albany Cafes and Restaurants
Albany has plenty of cafes and restaurants to choose from. We had a lovely healthy lunch at The Alkaline Café and caught up with reality using the free Wi-Fi.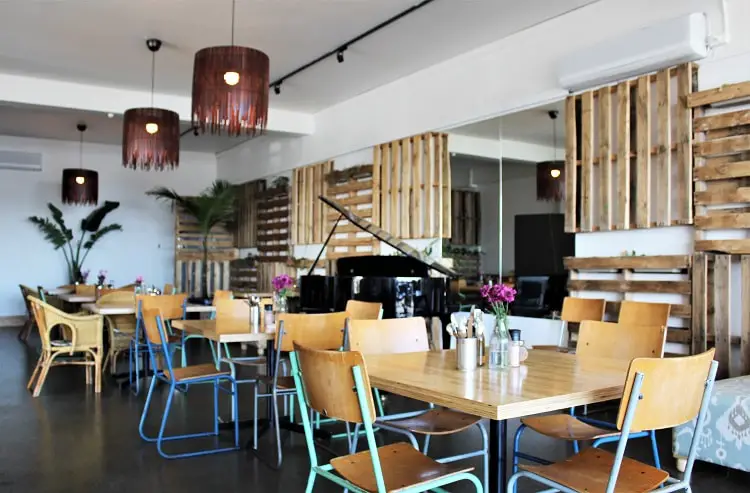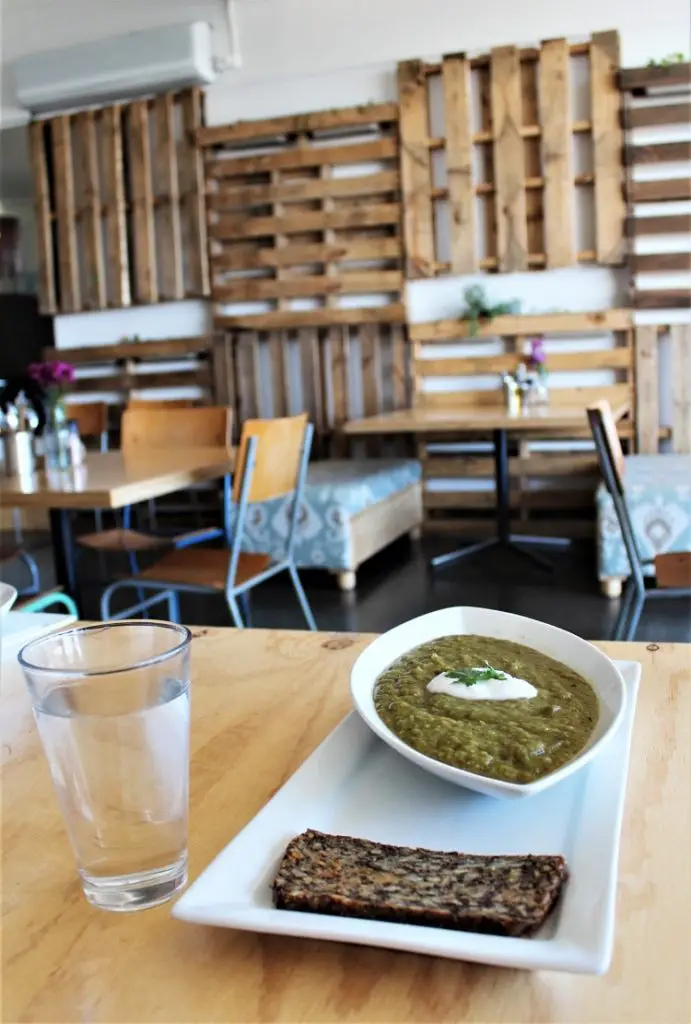 ---
Albany Beaches
Albany is known for its beautiful beaches, and we chose to check out Middleton Beach, the closest to the city centre. Here's a link to the Rainbow Coast website for a map and list of Albany's beaches.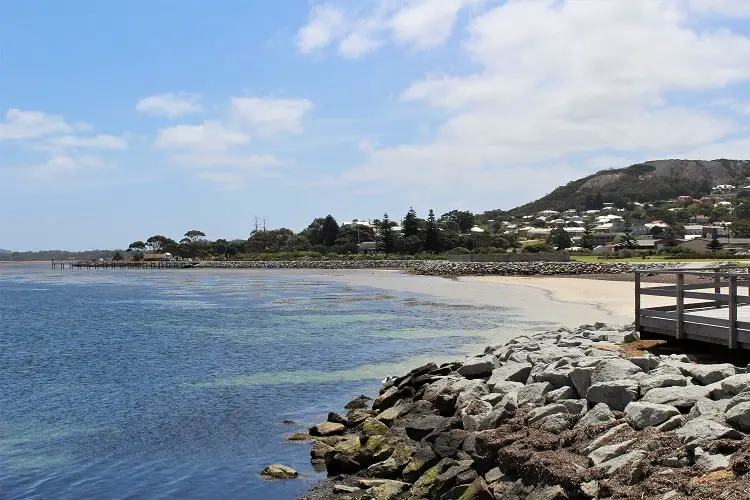 ---
Torndirrup National Park
The main attraction of Albany for us was Torndirrup National Park, a beautiful unspoilt wilderness that hangs down on a peninsula right below the city. After a good night's rest at Rose Gardens Beachside Holiday Park at Emu Point (see further down for details), we spent our second day in Albany exploring Torndirrup's beaches, hills and blowholes.
Here's what to see at Torndirrup National Park.
Misery Beach
Our first stop was the misleadingly named Misery Beach, which looked anything but with its blindingly white sand and bright blue water! It was pretty chilly down there (despite looking boiling in the photos!), but one brave lady was having a swim regardless.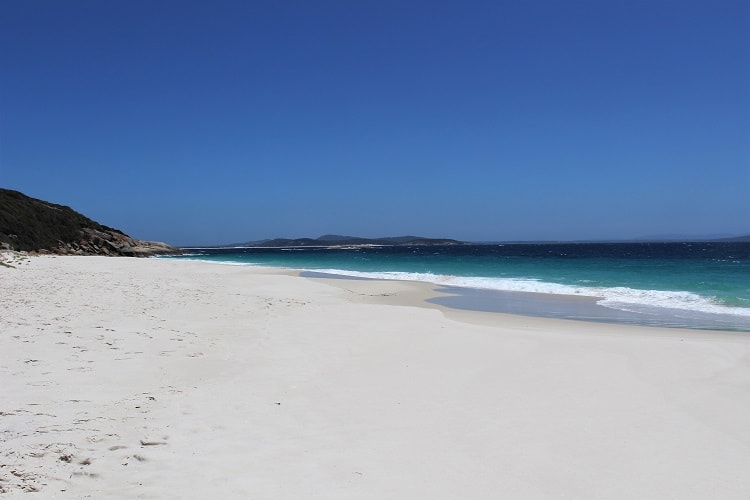 ---
Flinders Peninsula: Isthmus Hill Track
Next stop was the Flinders Peninsula, where we took on the short but steep 1.6km return walk along the Isthmus Hill track. Whilst extremely windy, the views across the 300 metre-wide isthmus were beautiful. This is a great little walk to do in Torndirrup National Park if you don't have the time or inclination to complete the 16km Bald Head Track!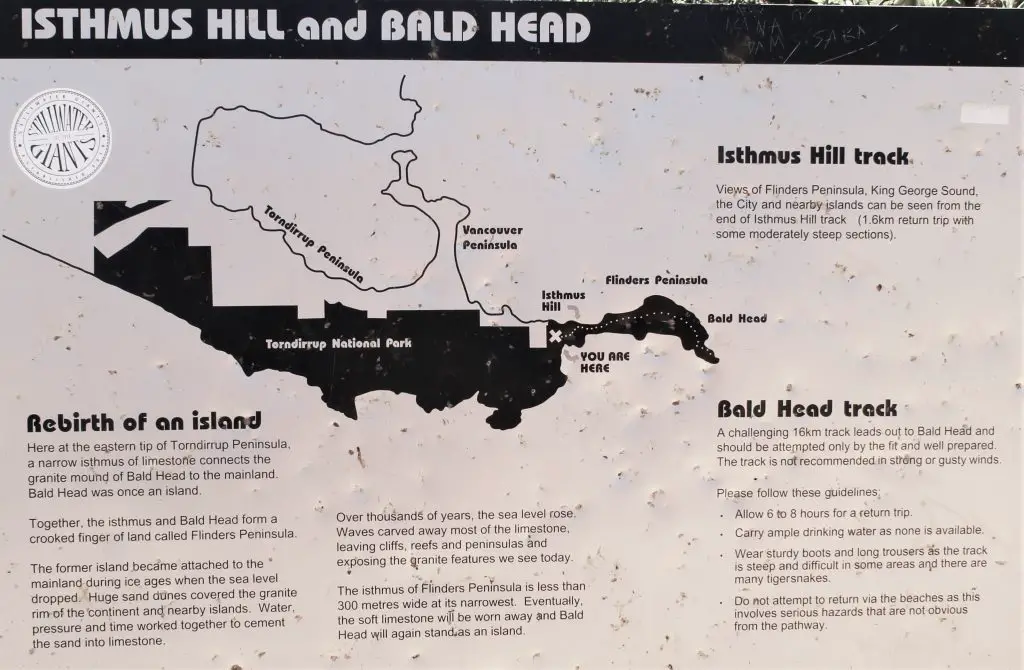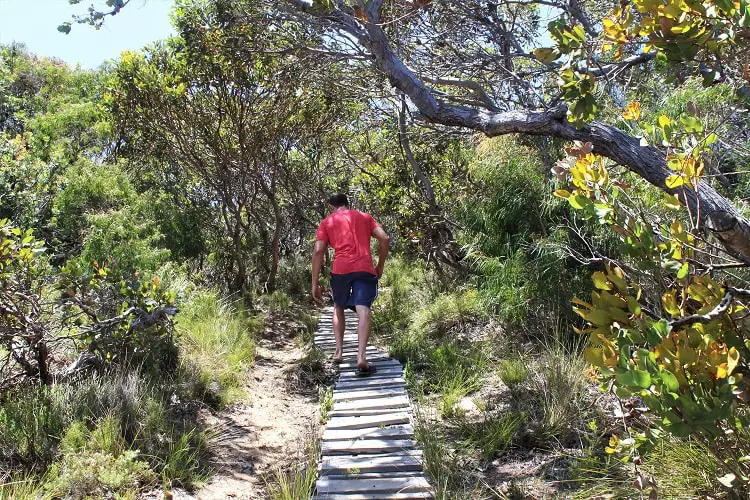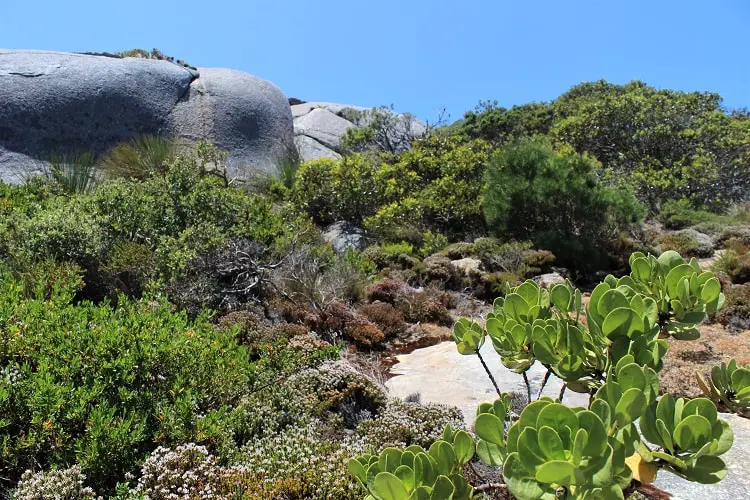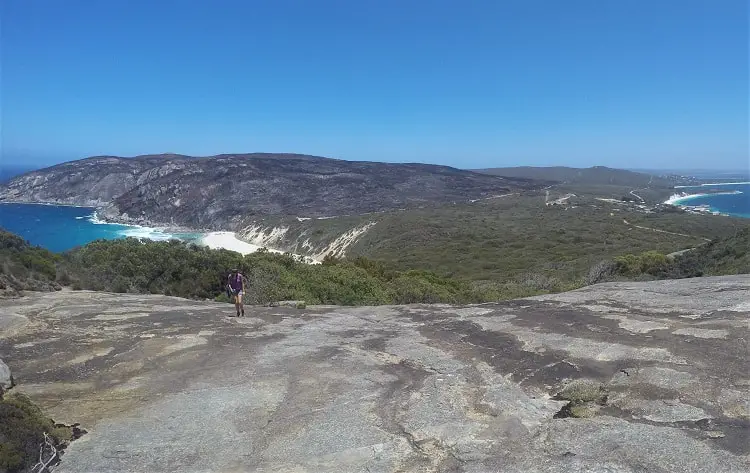 ---
 Frenchman Bay WA: Albany's Historic Whaling Station & Cafe
Next we headed to Frenchman Bay for a coffee break at the café in the Historic Whaling Station on Frenchman Bay Road. The station is right on the water, and as you can see, the views are amazing! It's well worth stopping here for refreshments whilst you're in the national park.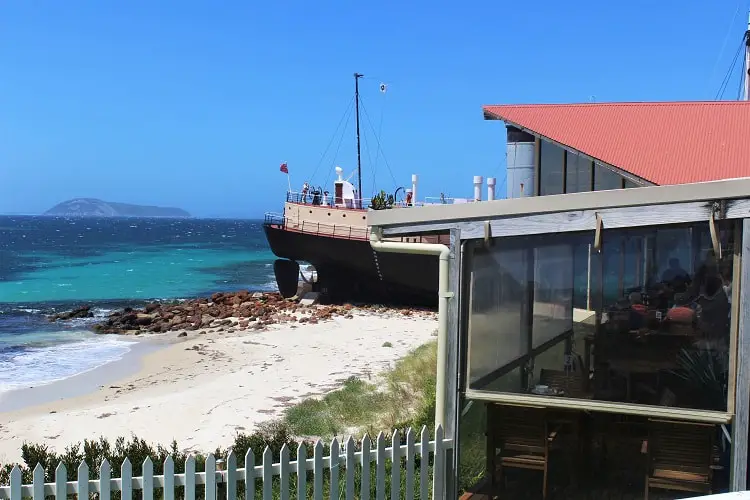 With the weather warming up (finally!), it was time for a picnic outside the whaling station on beautiful Frenchman Bay Beach.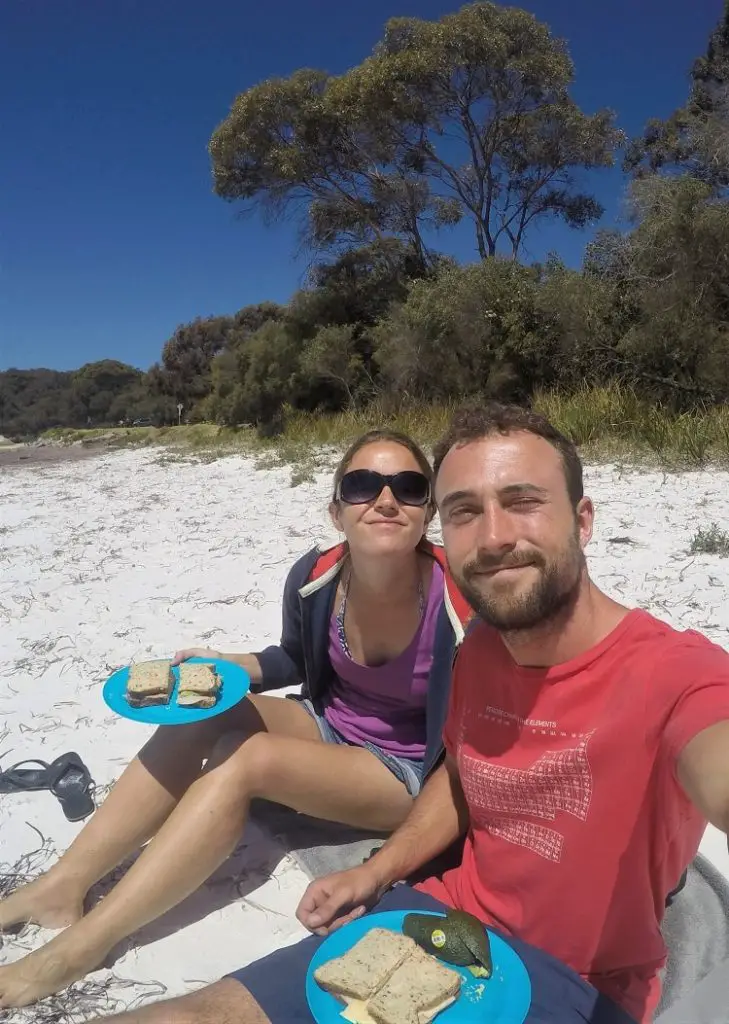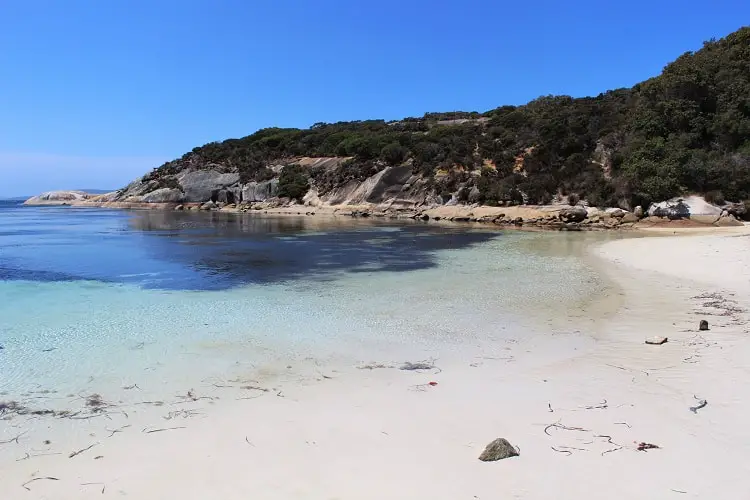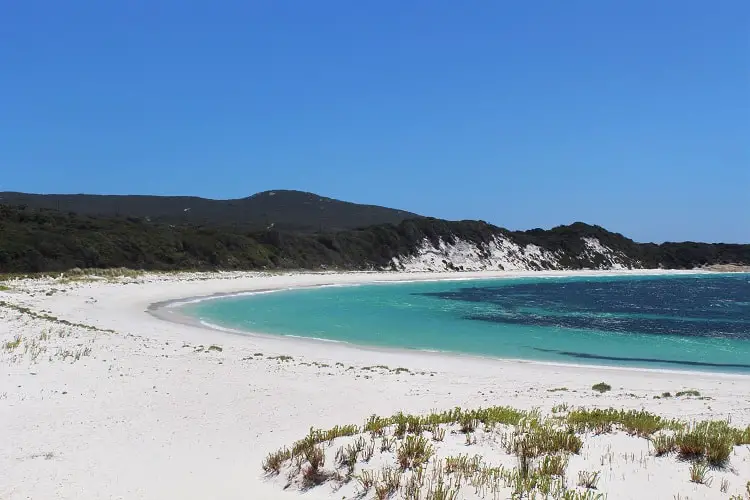 ---
The Blowholes at Torndirrup National Park
Unfortunately the Natural Bridge and The Gap, well-known Albany attractions in Torndirrup National Park, weren't accessible when we visited (they've since reopened). We made our way to the Blowholes to end our day instead.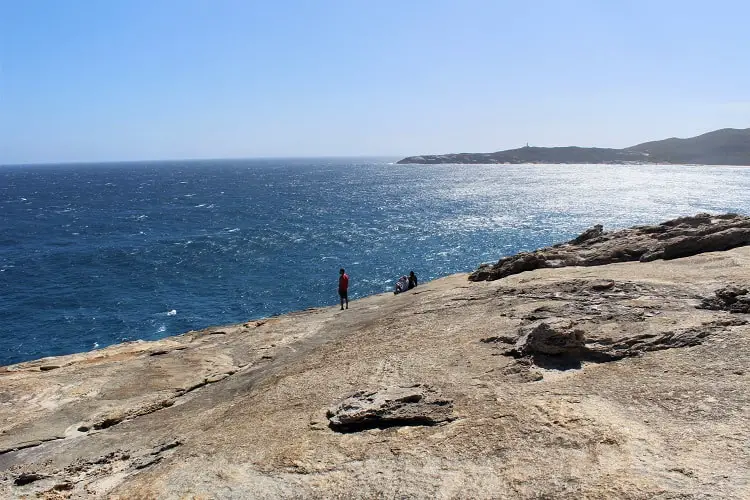 It was so unbelievably windy up there that I felt like I might get lifted right off the rocks Mary Poppins style! So I stood back and admired from a distance while Michi wandered across to the edge.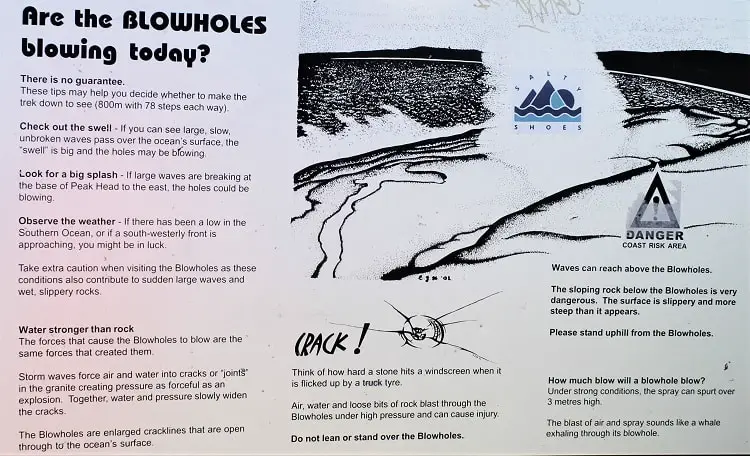 While there was a huge amount of noise from the blowholes, they weren't actually blowing that day so we didn't see anything too exciting.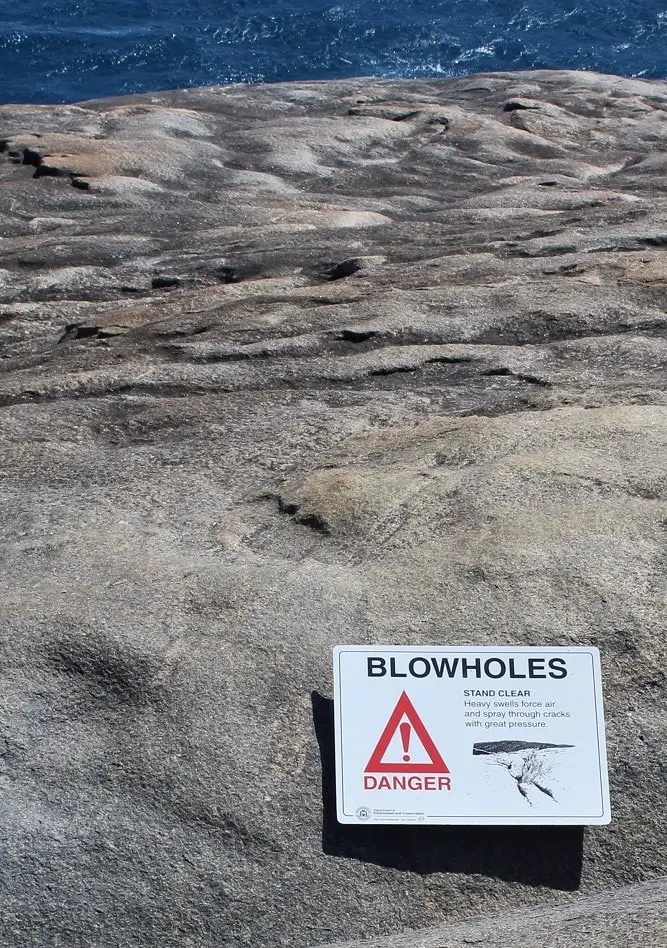 ---
Camping in Albany: Rose Gardens Beachside Holiday Park
Rose Gardens Beachside Holiday Park was a great find as it was cheaper than the Big4 (a big chain of holiday parks in Australia) and also right by the beach at Emu Point! I'd highly recommend staying here if you're camping in Albany.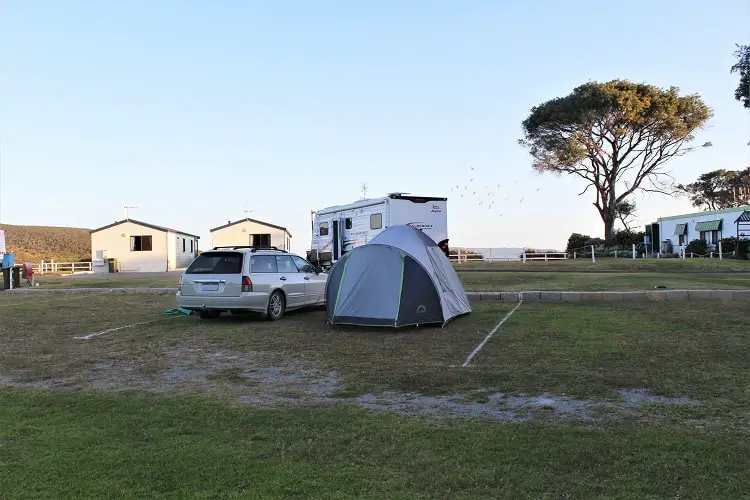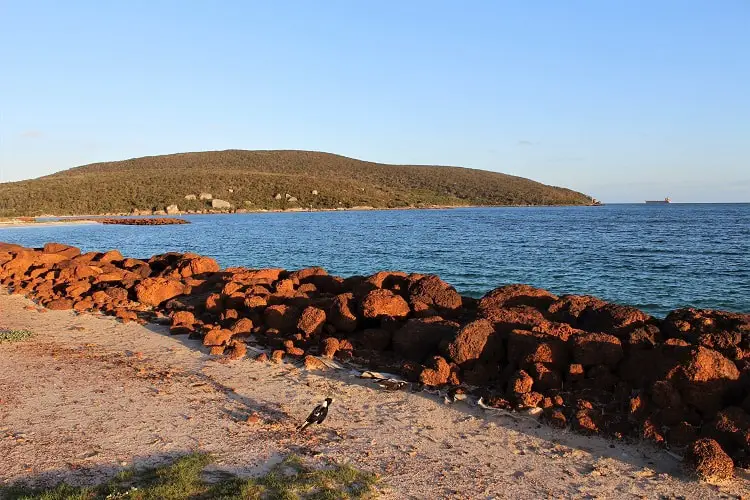 There's a great walk/cycle track along the water's edge, so we ended our day by jogging to the beach and back at sunset.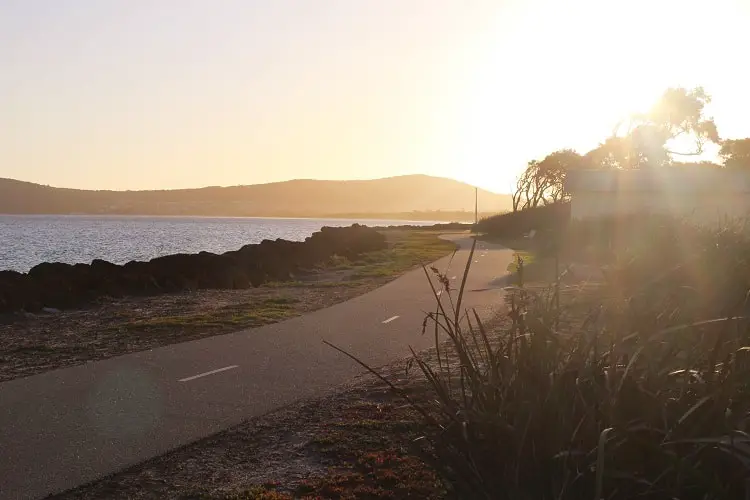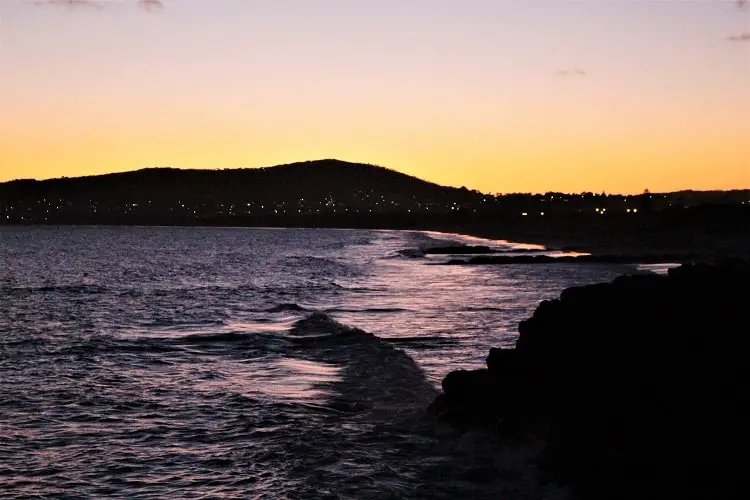 ---
After our "luxury" night at the holiday park, it was back to basics again as we headed east for a couple more nights of free camping at Bettys Beach and Millers Point before reaching Bremer Bay.
To plan your trip across Australia's south coast, you can use my detailed read my Perth to Adelaide drive itinerary, which includes all the best attractions, drive stops and driving times and distances.
---
Like it? Pin it!