This post may contain affiliate links. Please see my disclosure policy for more details.
A port city 30 minutes from Perth, Fremantle, or Freo to the locals, is a buzzing hub of activity with buskers, art galleries, cafes, pubs and an eclectic range of shops. The historic city centre is the perfect size to explore on foot, and there are numerous beaches, markets and museums to enjoy.
You can get there by train or boat from Perth, enjoy a day of culture or a night on the town, and shop 'til you drop at the many markets, boutiques and quirky local stores. A day out in Fremantle was one of my favourite things to do in Perth when I lived there, so here are my recommendations for a great day out!
---
Historic Fremantle
Fremantle is a well-preserved historic city established in the 19th century and home to Western Australia's largest collection of heritage listed buildings. But it wasn't always such a pleasant place to visit: learn about its gruesome convict history at Fremantle Prison, built in the 1850s and used right up until 1991; pay a visit to the Round House Prison, the first permanent building in Western Australia, built in 1831; or just admire the beautiful heritage buildings as you wander the streets!
---
Fremantle Markets
The Fremantle Markets, held Friday, Saturday, Sunday and on public holidays, was one of my all time favourite places to visit in Fremantle. The colourful markets are housed inside a beautiful, listed Victorian-era building, built in 1897 on the corner of South Terrace and Henderson Street – you won't miss it! There are over 150 stalls selling everything from food to handicrafts. Along with the smaller stalls there are large fruit and vegetable stands, pretty boutiques and even a public piano to tinkle on. Hot food and coffee is available along with an outdoor dining area.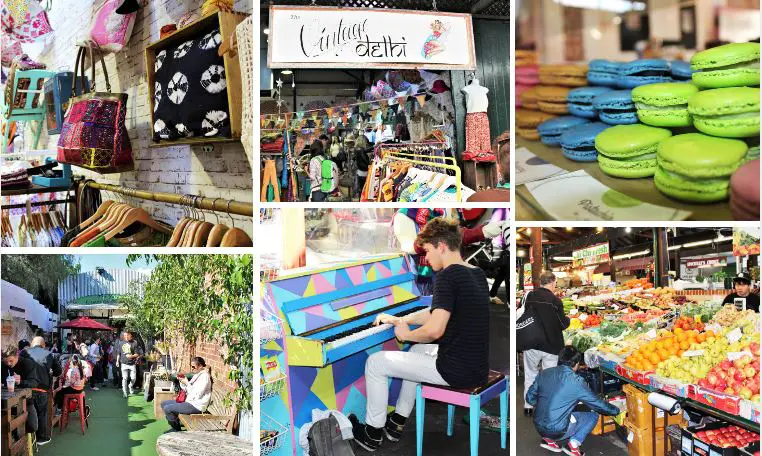 ---
Fremantle Beaches
If all the shopping and sightseeing gets too much, head to one of these lovely beaches and unwind:
Bathers Beach – a 300m long, family-friendly beach and the easiest to visit from the city centre, being only a short stroll from the main shopping area and train station.
Port Beach – a popular swimming beach with calm water situated in North Fremantle next to the North Quay wharf facilities.
Leighton Beach – another swimming beach in North Fremantle, with sand dunes, free parking and plenty of facilities nearby.
South Beach – a large white beach in South Fremantle with picnic areas, a children's playground and barbecues. You can even take your dog to the northern section!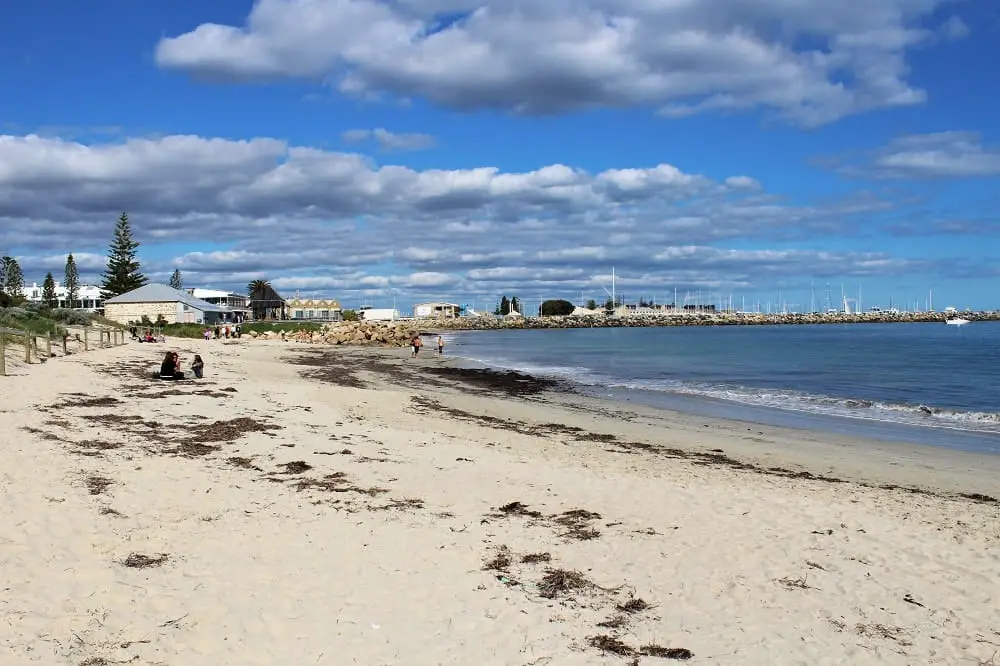 ---
Fremantle Fishing Boat Harbour
The Fishing Boat Harbour is a working port for fishermen combined with a commercial marina with a variety of places to eat and drink, such as Little Creatures Brewery. The boardwalks are lovely to stroll along; Esplanade Park lies directly behind it; and the WA Shipwreck Museum, with displays of early exploration and shipwrecks along the WA coastline, is also nearby at 45 Cliff Street, open daily with free entry.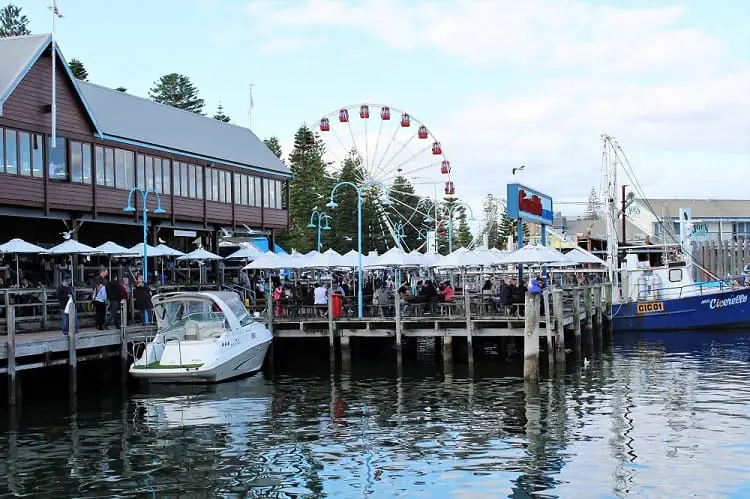 ---
Victoria Quay: E-Shed Markets & WA Maritime Museum
The E-Shed markets are held on the waterfront at Victoria Quay, and consist of over 80 stalls selling local arts and crafts, furniture, clothes, jewellery and more. The E-Shed markets are open Friday, Saturday, Sunday and on public holidays, and also sell international food. The WA Maritime Museum is located at Victoria Quay too.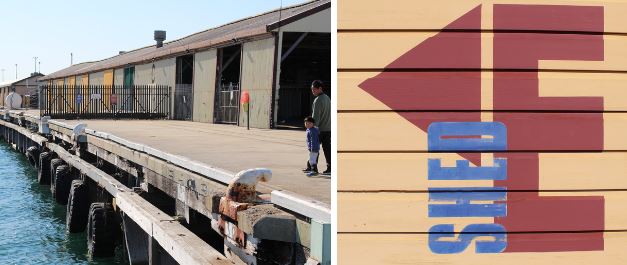 ---
Food & Drink in Fremantle
With a range of food available from all over the world, you'll be spoilt for choice if you're looking for somewhere to eat and drink. Watch the world go by with a latte at one of the many cafes with alfresco seating along the famous Cappuccino Strip on South Terrace, enjoy lunch with a waterside view at Fishing Boat Harbour, pick up a take away and head to Bathers Beach or Esplanade park, or grab a cold beer and enjoy Fremantle's live music scene in one of its many funky pubs.
---
Fremantle River Cruise
To combine your trip with glorious views of the Swan River and its surrounds, why not ditch the train and travel there via boat on a river cruise? I chose the Fremantle Explorer with Captain Cook Cruises which allowed plenty of time to explore the city, offered free wine tasting on the return journey and pointed out all the riverside mansions along with which well-known people live in them!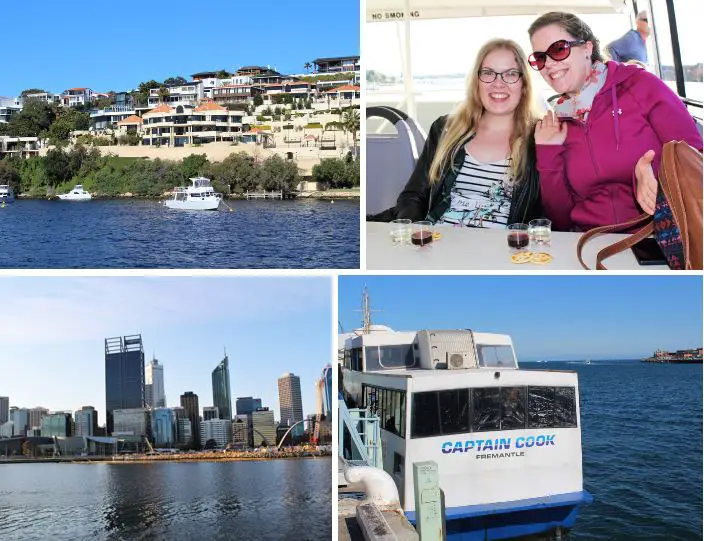 ---
There's so much to do in Fremantle; you might need more than one visit! Check out my post on 15 things to do in Perth for more inspiration. Happy travelling!
Like it? Pin it!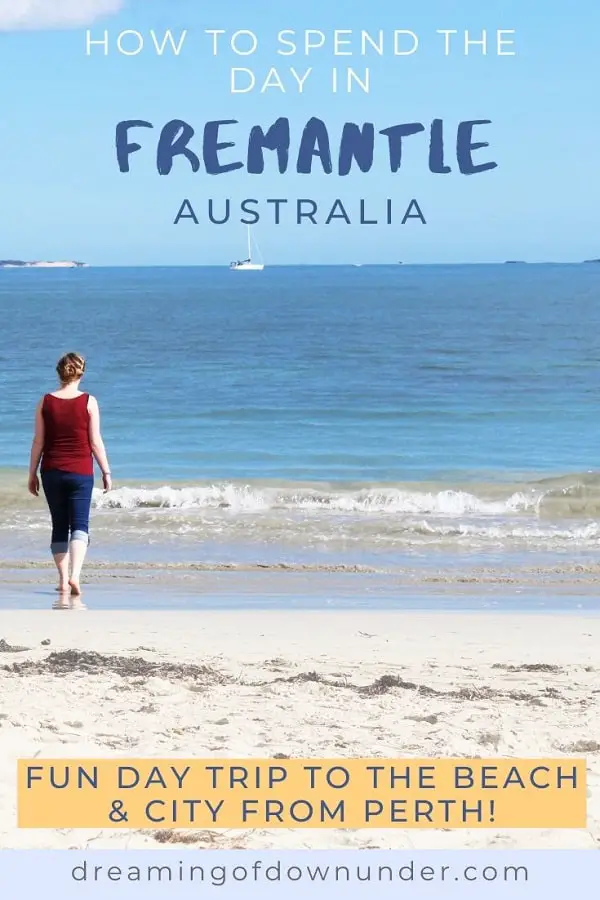 Written by Lisa Bull
Lisa Bull, founder of Dreaming of Down Under, has been living in Australia as a British expat since 2015. After travelling to every state and territory in Australia and living in Perth, Brisbane and Sydney, Lisa knows from first-hand experience the best destinations to visit in Australia and the best budget travel tips. Her guides on this blog have been read by over 700k readers and helped thousands of people achieve their dream of living in or travelling Australia.