This post may contain affiliate links. Please see my disclosure policy for more details.
If you're wondering what the pros and cons of house sitting are, I've completed over 200 house sits. I've honestly experienced it all!
While house sitting can conjure up images of plush waterside apartments and luxury beachside villas, the reality can be very different. Think dirty one-bedroom flats and pets vomiting all over the furniture!
I've experienced house sits where everything has gone smoothly and those where I've never wanted to see the house, pets or owners again.
In this blog post I'll run through both the advantages and disadvantages of house sitting, including the things that most house sitters don't talk about!
Read on to learn more or watch my YouTube video below instead.
Start House Sitting Now
If you're keen to start house sitting right away, head over to my guide on how to become a house sitter, or join one of my recommended websites below.
>> Click here to get 20% of an annual membership with Trusted House Sitters. This is one of the largest international sites with a choice of membership tiers. Perks include cancellation insurance and airport lounge passes.
>> Click here to join Aussie House Sitters if you want to house sit in Australia only. It's the site I started with on my big Aussie road trip. You can read about my experience in my Aussie House Sitters review.
---
Advantages of House Sitting
1. FREE TRAVEL ACCOMMODATION
The obvious benefit of house sitting, and what draws most people in, is of course the rent-free travel and living. House sitting saves you an absolute fortune, whether you're staying put in an area or travelling the world.
Rent, mortgage payments or travel accommodation is likely to be your biggest cost in life so being able to live rent-free is a huge money saver. I've saved over $50k in rent over the last few years.
---
2. PURSUING YOUR DREAMS
Many people want to carve a new and more satisfying career but feel it's too risky to leave a stable job when they've got rent or a mortgage to pay.
House sitting is a great solution to keep costs down while you're setting up a new business, writing a book, travelling the world or saving for a house deposit. Or even just to experience living in a new city for a while that would ordinarily be too expensive.
---
3. LUXURY HOUSE SITTING JOBS
While not every home I've stayed in has been a mansion, the houses are usually very comfortable. House sitting in Australia tends to be in large family homes with plenty of space and fully equipped kitchens, simply because younger people in apartments are less likely to have pets.
I've had luxury house sits with heated swimming pools, jacuzzis, home gyms, steam rooms and million-dollar views across Sydney Harbour. For those who enjoy luxury travel, this is one of the big advantages of house sitting!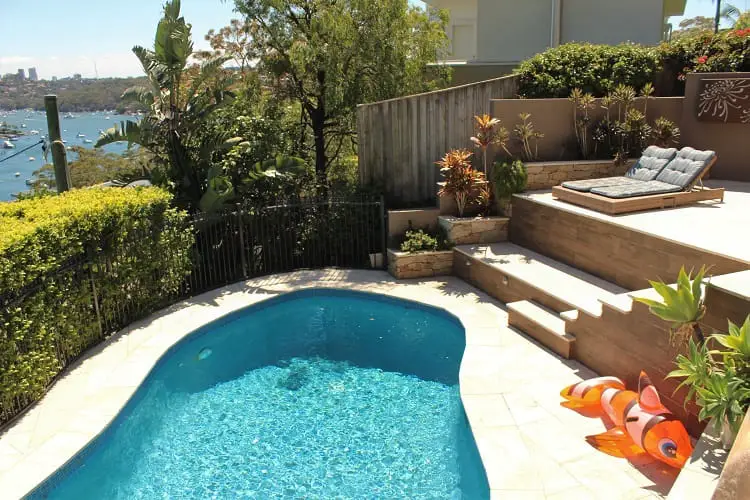 ---
4. CLEANING YOUR TRAVEL GEAR
If you've been on the road for a while you will most likely feel very grubby. I'm not even travelling any more and I still get an inexplicable amount of leaves in my suitcase!
On a house sit you will not only have a private bathroom (perhaps even a bathtub – ooh imagine!) to perform a much-needed makeover in , but hopefully the facilities to wash and vacuum your car, deal with your build up of laundry and give any camping gear you have a good scrub.
---
5. NO HOUSE MAINTENANCE OR DECORATING
I spent five years renovating my house (whilst living in it) before I moved to Australia, and it's so lovely to be able to go out and enjoy myself on the weekends without feeling like I ought to be at home painting skirting boards or sledge hammering edging bricks in the garden!
While you may be required to water a few plants or sweep a patio on a house sit, you will be free of major household tasks and gardening, leaving you with so much more free time and money!
---
6. ANIMAL COMPANY
Lots of people miss their pets while they're travelling, or love animals but simply don't want the responsibility just yet. House sitting, which nearly always includes looking after a pet or four, allows you to have constant animal company and do all the fun stuff with them – playing, walking, cuddling – but without any expensive vet bills.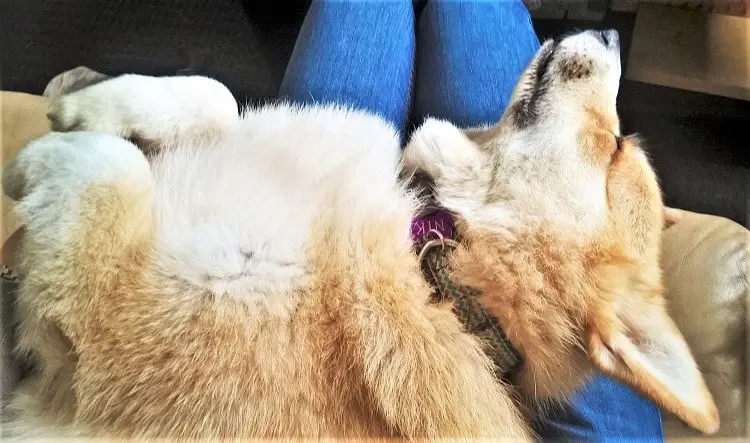 ---
7. MEETING LOCALS
It can be hard to get to know locals if you're travelling and staying in hostels with other backpackers all the time. House sitting means you can get to know the owners before you start the sit and hopefully find out lots of local knowledge about the area you're in. I'm good friends with some of the people I've house sat for now and even Christmas day with one lovely family!
---
8. ESCAPING TOURIST AREAS
On previous visits to Sydney I'd only got to know the tourist areas and had no idea what lay beyond. Now I'm living out in the suburbs I'm discovering places I wouldn't have known existed. It's a great way to test out areas in a new city before deciding where to settle down.
---
Disadvantages of House Sitting
1. LAST-MINUTE CANCELLATIONS
One of the biggest risks of house sitting for both sitters and owners is when the house sit gets cancelled by the other party. Since house sits on most sites are arranged on a trust basis, both owner and sitter are free to pull without repercussions.
I used to regularly see desperate adverts on Aussie House Sitters from owners whose house sitters had dropped out on them last minute.
As a house sitter myself, I've had a number of owners cancel on me over the years. This can be due to friends offering to look after the pets instead, unexpected work obligations or their pet passing away.
I once had a pet owner drop out of a house sit with only one day's notice, as her travel visa hadn't come through. I've even had owners cancel their trip without bothering to let me know, even though they'd for me to house sit and I had nowhere else to live!
One way to lessen the impact of a house sit being cancelled is by choosing the premium membership with Trusted Housesitters.
They offer up to $150 of compensation per night (up to $1,500 per sit, subject to terms and conditions) to cover alternative accommodation if a homeowner cancels a house sit, or alternative pet care for owners if a sitter cancels.
* Click here to get 20% off an annual membership with Trusted House Sitters.
---
2. MOVING HOUSE FREQUENTLY
If you are house sitting long term you will need to move house quite often, particularly if you want to stay in a high-demand city like Sydney. Some house sits are pretty long, occasionally up to 6 months, but they generally last 1-2 weeks to cover the owner's holiday.
If you're totally flexible on location though and happy to stay in rural areas, you'll have much more choice and could probably choose longer house sits only. I try to book long house sits when I can, and then fill the gaps in with shorter ones. You will also need to find somewhere to stay when you're not booked up.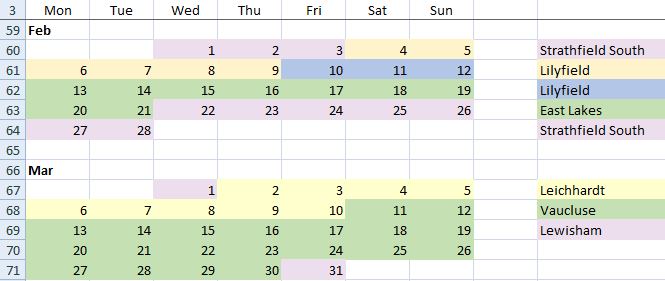 ---
3. EXCESSIVE TIME SPENT MOVING HOUSE
People can vastly underestimate the time it takes to move in and out of a house sit. If you're pet sitting locally you're likely to have much more luggage than a traveller.
For each house sit you need to attend a meet and greet, drive to and from the home, pack and unpack all your food and belongings, load and unload the car and clean the house at the end.
If you're unable to find long house sits, the time spent moving house can end up outweighing the rent savings. This is why I decided to switch to paid house sitting and start a business.
You can learn more about paid pet sitting my post on how much to charge for house sitting in Australia.
---
4. LIVING OUT OF A SUITCASE
A big disadvantage of house sitting is having to live out of a suitcase.
If you're travelling anyway, house sitting can be a relief, as you can empty out your clothes and sort them, even if it's all over the floor!
If you're house sitting in your local area though, living out of a suitcase instead of having your belongings in your own home can get really annoying. You're very limited to how many possessions you can have and how much food you can transport.
I pretty much lived in denim and t-shirts as a house sitter, as everything else was permanently creased! I also had to keep very minimal shoes, jewellery and beauty products purely because I had nowhere to store them.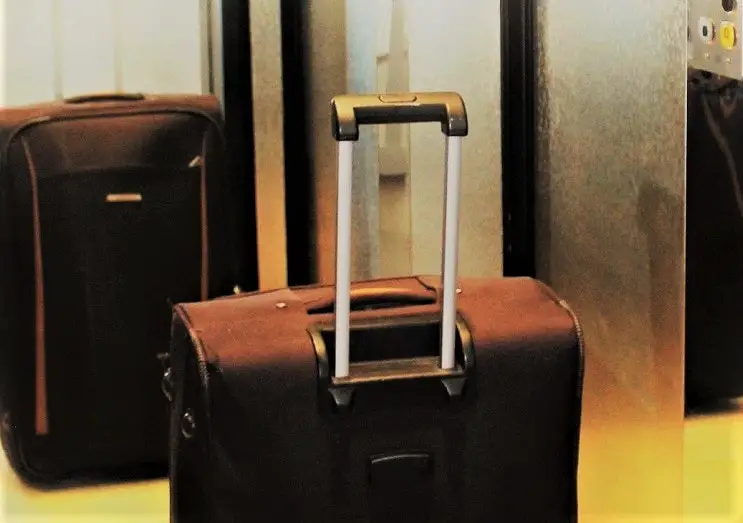 ---
5. BEING MESSED AROUND BY HOUSE OWNERS
Most house owners are a pleasure to deal with, but just like at school, there are always those who spoil it for everyone!
I've experienced all kinds of bad behaviour from homeowners over the years. I'm sure owners have experienced problems with sitters too!
Problems include being ghosted after initial contact, owners deciding they didn't want to go away after all, or not letting me know they'd chosen another sitter after I'd attended a meet and greet.
Sometimes owners would assume my role was to carry out any job/errand they or their friends needed doing 24/7 for no pay.
One time I even drove to a lady's house for the meet and greet, and nobody answered the door. I discovered a few hours later that she'd been home all along but passed out drunk on the sofa!
To read about what's expected of house owners, read my guide on how to prepare for your house sitter.
---
6. BADLY BEHAVED PETS
I love animals. I love them as much as anyone could. But while many of them have been a delight to look after, I've also had some absolute terrors!
I've had multiple house sits where pets have gone to the toilet on the carpets, and many where they've kept me awake half the night.
One dog did a huge wee on my bed, and I've had a few dog divas decide they don't want to walk any further and go on strike during walks. I've been bitten by a one-toothed Chihuahua.
Oh, and one dog someone climbed up on the kitchen worktop and ripped open my bag of porridge oats!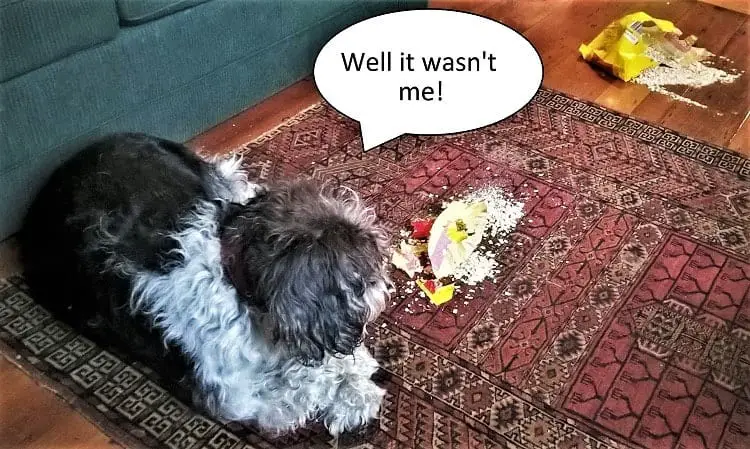 ---
7. RESTRICTED LIFESTYLE
The pets on house sits will need to be fed and walked at certain times, and regularly let out for the toilet.
While cats are generally low maintenance, dogs can be very restricting on your schedule. A lot of dog owners want a house sitter who can be at home for most of the day to keep them company. You can't nip off for any spontaneous weekends away or stay out all night either!
---
8. ISOLATION
House sitting can be quite isolating, particularly if the property is in a rural area. If you're a solo-traveller hoping to make lots of friends, house sitting probably isn't ideal for you long term.
It can be great for an occasional break though, to get a bit of comfort and personal space.
If you're house sitting with a friend or partner, or you're willing to make friends another way, it can work out perfectly!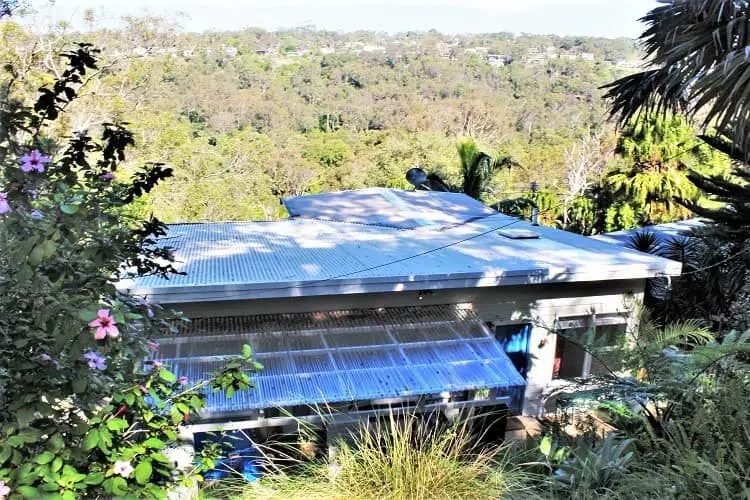 ---
Is House Sitting Worth It?
So, is house sitting worth it? I definitely think so. I've saved over $70k in rent by house sitting in Sydney, found my ideal suburb to live in and stayed in countless luxury properties.
House sitting is definitely worthwhile if you want more financial freedom or to travel to pricey destinations. It's also great to free up some time to work on projects like building your own business.
While there are quite a few house sitting disadvantages, and things can go wrong, I have found that the positive experiences hugely outweigh the negative! For every naughty dog or scatty homeowner, there are ten amazing ones that you will be sad to leave!
---
If you're think pet sitting is for you, read my blog post on exactly what house sitting involves. You'll get a clearer idea of protocol and expected duties.
To learn more about becoming or finding a house sitter, as well as my recommended sites to use, browse through all my house sitting guides.
If you're still unsure and want to know about more accommodation options, read my post on cheap and free travel accommodation in Australia.
If you're travelling and want to start house sitting in Australia, check out Aussie House Sitters. It's the site I got my first jobs through.
If you want to house sit internationally, don't forget to use my 20% discount off an annual membership with Trusted House Sitters.
Happy house sitting!
---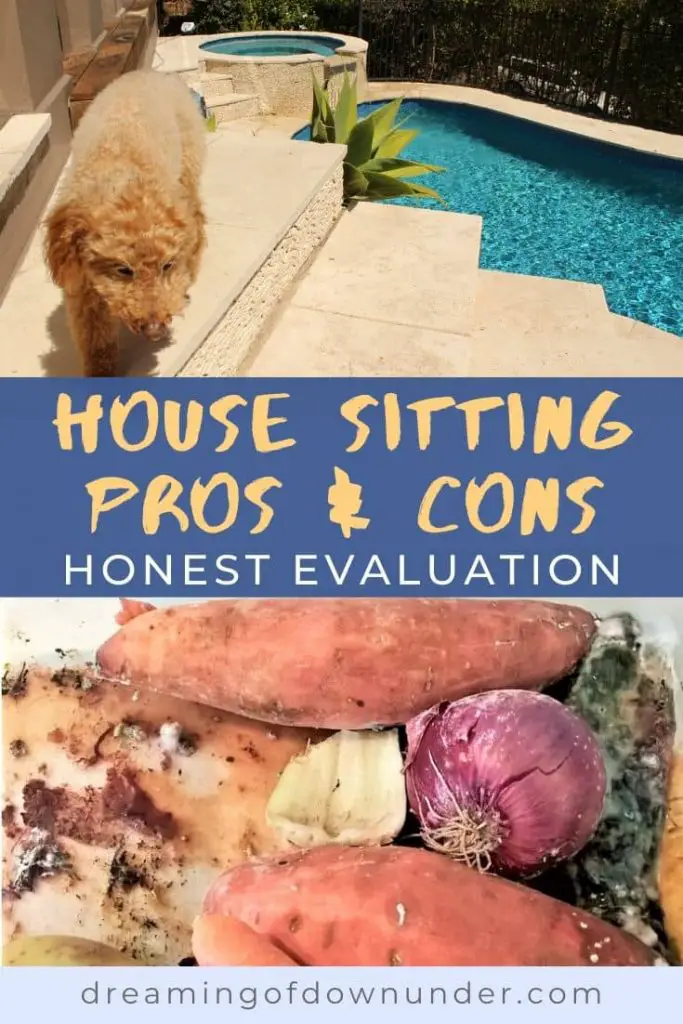 Written by Lisa Bull
Lisa Bull, founder of Dreaming of Down Under, has been living in Australia as a British expat since 2015. After travelling to every state and territory in Australia and living in Perth, Brisbane and Sydney, Lisa knows from first-hand experience the best destinations to visit in Australia and the best budget travel tips. Her guides on this blog have been read by over 700k readers and helped thousands of people achieve their dream of living in or travelling Australia.