This post may contain affiliate links. Please see my disclosure policy for more details.
Following on from my blog post on how to find a reliable house sitter, this guide goes into detail on how to write an advert for a house sitter on a house-sitting website.
Some of you new to using house sitters may be unsure of what information to include and how best to attract the right sort of applicants. If you're not sure what house sitting involves, I've answered all the FAQs in my house sitting guide.
From a house sitter's point of view, some adverts appeal and some definitely don't. While you don't need to write a five-page essay, don't be that photo-less person who writes: "2 dogz need sitter" and expects a tidal wave of applications!
I cannot help but imagine a Fred West type slumped over a dusty old computer screen in the outback with two snarling Rottweilers and a torture chamber underneath the house. Definitely not the sort of impression you want to give!
If you want to attract a trustworthy, reliable house sitter who's the right person for the job, I'd recommend including the following information to create an engaging advert that's sure to entice sitters in.
---
1. What Animals Do You Have?
The most important, and rather obvious, part of the advert is to write a little bit about your pets and include any relevant information your house sitter ought to know.
Are your pets young or old? Boisterous or docile? Are they nervous and would therefore suit someone with a gentle manner? Will they want to share the bed?
Believe me, you may assume your pets won't be comfortable sharing a bed with a stranger, but if that's where they're used to sleeping, that's usually where they will demand to sleep while you're away! My friends think it's hilarious that I spent two weeks spooning a snoring Pug!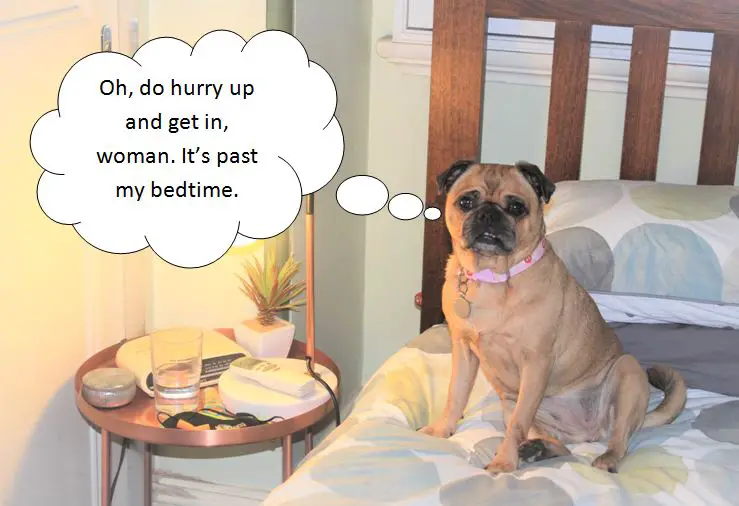 ---
2. What is Your Home Like?
Just a sentence or two about your property will suffice. Is it an apartment or a house? Is the street quiet or near thumping bars and clubs? Is there off-street parking?
I know a lady in Sydney whose last house sitters (grey nomads from interstate) went nuts on their arrival because there was no off-street parking for their caravan!
Remember that not everyone has your local knowledge!
Also try to list the facilities that would appeal to a house sitter: air-con, Wi-Fi, swimming pool, recently renovated etc. It doesn't need to be a palace, but just give an honest overview.
---
3. What Do You Need from the House Sitter?
List the responsibilities you will be entrusting your house sitter with.
For example, walking the dog twice a day, administering medication, watering a large garden and keeping the house clean.
Click here to download a free house sitter instructions template to fill out with your sitter's duties.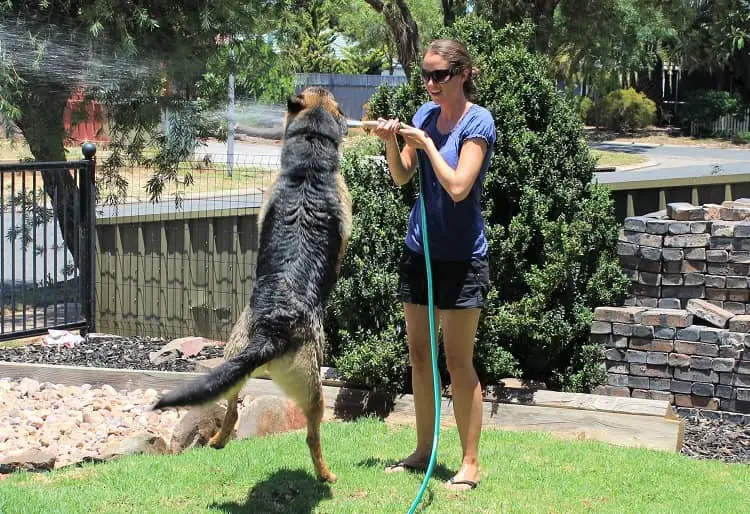 ---
4. What Sort of Person Are You Looking For?
You may have a totally open mind, but if you require certain qualities in a house sitter don't be afraid to state them.
Do you need someone strong as your dog weighs 30kg and tugs on the lead? Someone patient and gentle to coax your shy kitty out from under the sofa? Non-smokers only?
Maybe someone who can be home most of the day to keep your pets company? Let people know what you need so they don't waste your or their time by applying.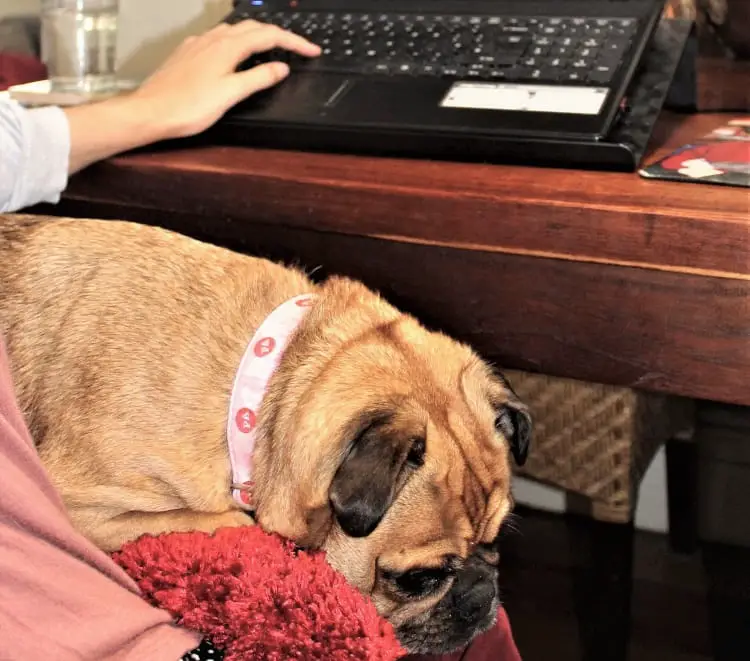 ---
5. What is Your Suburb Like?
House sitters move area a lot and may not be familiar with your suburb. A quick note on whether it's full of hipster cafes, close to tranquil bush walks or in the midst of an urban metropolis will do.
Bonus points if you mention how long it takes to get to the nearest town centre or supermarket and what the public transport is like. And let people know if they'll need their own car.
---
6. Add Photos
It's always nice for the house sitter to see some photos of the animals and property before applying, and preferably the owner too so it feels like they're a real person.
Just make sure they don't go on upside down; I don't know why this happens so frequently!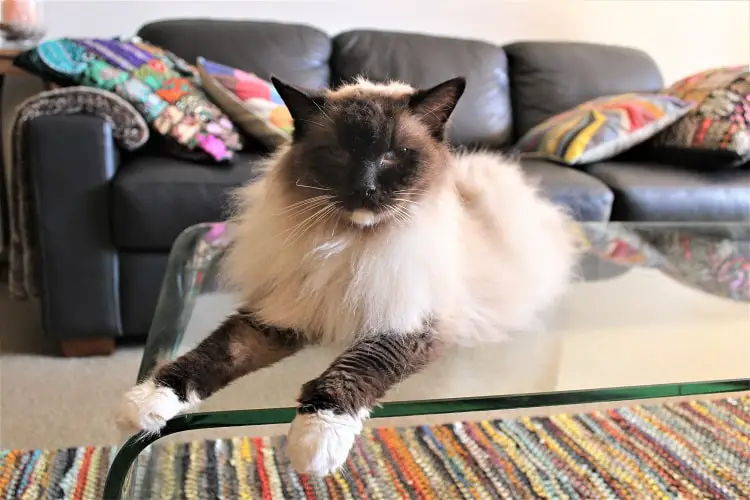 As a word of warning, if you live in a particularly desirable area, e.g. a famously expensive Sydney suburb with views of the harbour bridge, you will very likely end up with more applicants than you wish to deal with. Adding mouth-watering pics of your luxury pad will only exacerbate this and you may be totally inundated.
I've seen adverts where the house owners have asked sitters to stop applying as they've already received over 100 applications!
If you're in this category you may be better keeping your ad a bit low key, with pictures of pets only. Or even contact sitters you like without placing an ad; they'll be thrilled to have been picked.
Conversely, if you live out in the sticks or think a house sit in your area won't attract much attention, adding friendly photos of yourself and your pets will boost your chances of finding a house sitter.
---
Sample Advert
If you're still a bit stuck for what to write, here's a sample advert I've made up to give you an idea.
Note that some of the key information, such as the dates you'll be away, are usually entered separately with dropdown menus, so won't need to be included. You can also take a look at other house owners' adverts to give you inspiration.
"My husband and I require a house sitter for two weeks while we head off to visit family in Queensland. We have two young, energetic dalmations, Roley and Benji, that will need lots of love and affection in our absence and will need walking at the local dog park for an hour every day. Roley requires medication which will need to be squirted onto his food at breakfast time. They are quite boisterous on walks so a couple may be better suited to this job, and experience of looking after dogs is essential. As the dogs are used to company during the day we would like someone who is retired or works from home.
Our house is a three-bedroom, light and airy Federation home with a small swimming pool, air-con, Wi-fi, Netflix, off-road parking and all mod-cons. We would prefer a non-smoker and for the house to be kept neat and tidy. We have a large vegetable patch that will need watering every other day, and we'd also like the mail to be collected daily.
Our suburb is fairly quiet and close to a bus stop for a 15-minute ride to the city. There are lots of cafes and a supermarket within a 10-minute walk and the local sports centre is just round the corner.
We look forward to hearing from you."
---
Once you've locked in a sitter, make sure you read my guide on how to prepare for your house sitter. It runs through all the ways you need to get your home and pets ready for the sit.
For more house-sitting information, check out my story of how I saved $50k by house sitting across Australia. If you're thinking of trying out house sitting yourself, read my guide on how to become a house sitter.
Thanks for reading and best of luck finding a house sitter!
---