This post may contain affiliate links. Please see my disclosure policy for more details.
If you're reading this blog post, you've probably heard stories of people like me house sitting in amazing properties and travelling the world rent-free. You might be wondering, what is house sitting exactly?
In broad terms, house sitting is when a person leaves their home to go on holiday, and a house sitter lives in their property to take care of their pets and home.
In this post, I'll run through what house sitting is in detail, including house sitting rates of pay, standard duties and general etiquette.
Since I've completed over 200 house sits in Australia, and got paid for most of them, I have a huge amount of experience on the subject. Read on to find out all there is to know about house sitting!
---
What is House Sitting? Table of Contents
To skip straight to a topic on house sitting, just click on the links below.
2. What Does a House Sitter Do?
3. What are the Advantages of House Sitting?
4. What are the Disadvantages of House Sitting?
5. How Do You Find a House Sitter?
6. Who Can Become a House Sitter?
7. How Do You Become a House Sitter?
8. How Long Do House Sits Last?
9. How Do You Get Luxury House Sits?
10. Where Does the House Sitter Sleep?
12. Do House Sitters Supply Their Own Food?
13. Do House Sitters Need Their Own Car?
14. Who Pays the Utility Bills During a House Sit?
15. Do House Sitters Need to Clean the House?
16. Do House Sitters Get Paid?
17. Should House Sitters Charge?
18. How Much Do You Pay a House Sitter?
19. Do Owners Ever Have Bad House Sitters?
20. Do House Sitters Ever Have Bad Experiences?
---
1. What is House Sitting?
As we've established, house sitting is when a house owner arranges for a house sitter to reside in their home while they're away, usually for the primary purpose of taking care of their pets in the comfort of their own home, as well as keeping the house secure and occupied.
The house sitter not only looks after the owner's pets, but carries out basic household duties like watering plants and gardens, collecting mail and keeping the home clean and tidy.
In return for this work, the house sitter lives in the house rent free and is able to use all of the facilities in the house, such as cooking utensils, washing machine, TV and Wi-Fi. We'll cover whether house sitters get paid or not on top of this further down.
To prepare for the house sitter, the house owner stocks up on pet food as well as household items like toilet paper, cleaning sprays, clean cloths and dishwasher tablets.
For more detailed house-sitting guidelines, read through my guide on how to prepare for your house sitter.
---
2. What Does a House Sitter Do?
House-sitting duties vary hugely from job to job; you could have an easy-maintenance cat that just needs biscuits and water topping up, or a menagerie of animals that require medication, multiple walks and (sometimes homemade) meals, along with a list of household jobs.
Here are the standard house-sitting duties:
Dog walking: Usually once a day but occasionally people want two. Normally it's just a street walk for up to 45 minutes, but sometimes you'll be driving to dog parks or beaches.
Poop scooping: Clearing the garden of poo and changing litter trays if you're there more than a few days.
Cleaning up: Animal vomit and toilet accidents on carpets, sofas and beds are unfortunately not that rare!
Feeding pets: 1-3 times a day, which can be biscuits, tinned meat, cold or warmed raw meat, homemade rice and vegetables, washed and chopped fruit and veg for birds and cleaning the food bowls afterwards.
Medicating pets: Squirting medicine onto food, hiding tablets or powder in meat, mixing medicine into drinks or pushing tablets into the back of pets' mouths. I even gave insulin injections once!
Sweeping patios and watering gardens: Usually you'll only be watering a few pot plants, but occasionally the garden's a bit bigger and a lawn may need hosing.
Collecting mail: You'll need to empty the mailbox for the owners regularly.
Cleaning the house: Some owners use cleaners, but if they don't, you should definitely clean before leaving.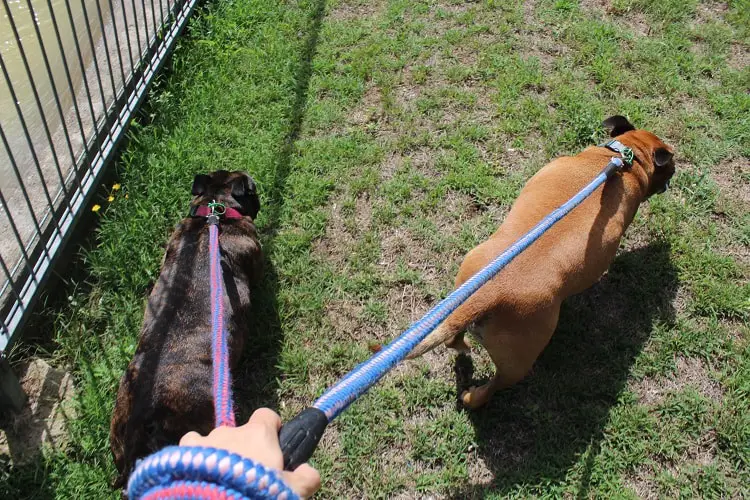 ---
3. What are the Advantages of House Sitting?
The main advantages of being a house sitter include rent-free accommodation (or a wage if you're a local person and pet sitting is your job), the opportunity to explore different areas and being able to spend time with animals.
The benefits for house owners include reducing their pets' separation anxiety by keeping them in familiar surroundings, maintaining their routines and leaving them with a trustworthy person they can bond with.
Using a house sitter is also usually cheaper than paying for kennels and catteries, and the home and garden will be looked after and kept occupied and secure.
For a more detailed list of advantages and disadvantages of house sitting, read my post on the pros and cons of house sitting.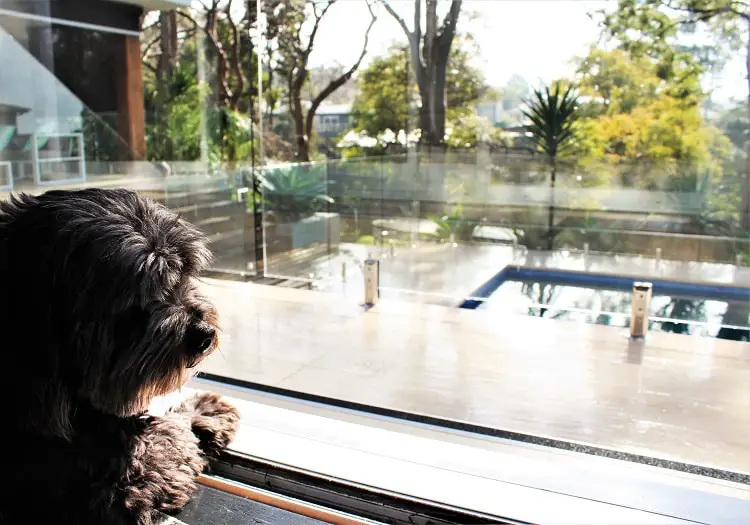 ---
4. What Are the Disadvantages of House Sitting?
There are also quite a few disadvantages of house sitting, such as moving constantly, living out of a suitcase and having owners back out on you last minute.
Unexpected events can also happen on a house sit, such as the pets falling ill and needing to go to the vet. And house owners can do annoying things like arrange for building works to be carried out while they're away.
I even house sat for a couple who broke up a few days before the house sit; I had to evacuate the property at a moment's notice, so they could have a fight!
---
5. How Do You Find a House Sitter?
The best way to find or become a house sitter is to use a reputable house-sitting website such as Aussie House Sitters (for Australia only) or Trusted House Sitters (a global site that even covers owners with insurance).
Make sure you read my 10-step guide on how to find a house sitter to find a sitter who is suitable for you and your pets.
If you've chosen a house-sitting website and you're ready to advertise, read my advice on how to write an advert for a house sitter.
---
6. Who Can Become a House Sitter?
If you've just come out of jail and you've got the look of a serial killer, you're probably going to struggle! But if you're responsible, trustworthy and a genuine animal lover, you stand a good chance of becoming a house sitter.
House sitting is particularly popular with travellers (especially travelling retirees in Australia, or the grey nomads as they're known here), but also becoming increasingly popular with locals who want to save money for house deposits, and those who work remotely and have the freedom to live anywhere.
House sitting is a booming industry attracting people from all walks of life. I started my own successful house-sitting business years ago and also get paid for dog walking, cat feeding and doggy daycare in owners' homes.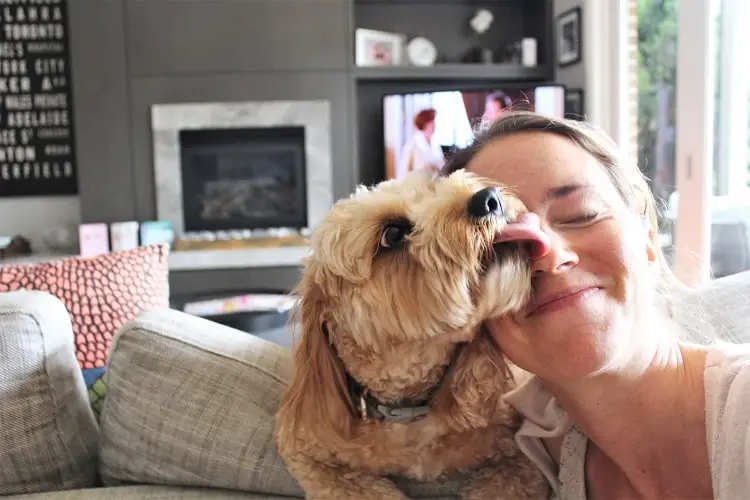 ---
7. How Do You Become a House Sitter?
The best way to find house-sitting jobs is to join a house-sitting website. You set up a sitter profile, choose the locations you're willing to travel to and apply to adverts that homeowners put on.
Here are my top recommended house-sitting websites.
Aussie House Sitters: I started out with this popular Australian site and managed to get lots of jobs straight away on my Aussie road trip, as well as in Sydney afterwards. Click here to learn more about Aussie House Sitters.
Trusted House Sitters: This popular site started in 2010 and covers an enormous amount of countries. They have various membership tiers for both owners and sitters that can include perks such as cancellation cover and an insurance guarantee for property damage and theft. Click here to learn more about Trusted Housesitters.
To learn the whole process, make sure you read my 10-step guide on how to become a house sitter.
---
8. How Long Do House Sits Last?
House sits can last anywhere from a couple of days to a year, but my average length house sit was 10 days.
Usually they cover people's annual holidays, so one to two weeks is common, although month-long breaks pop up a lot too (particularly over Christmas in Australia as it's the school summer holidays). People also go on weekends away or short business trips, and even lengthy travelling stints.
---
9. How Do You Get Luxury House Sits?
The best way is to start small, gain experience and references and do the best job you can to so that people recommend you to others. Having a genuine love of animals is the main way to get ahead in house sitting.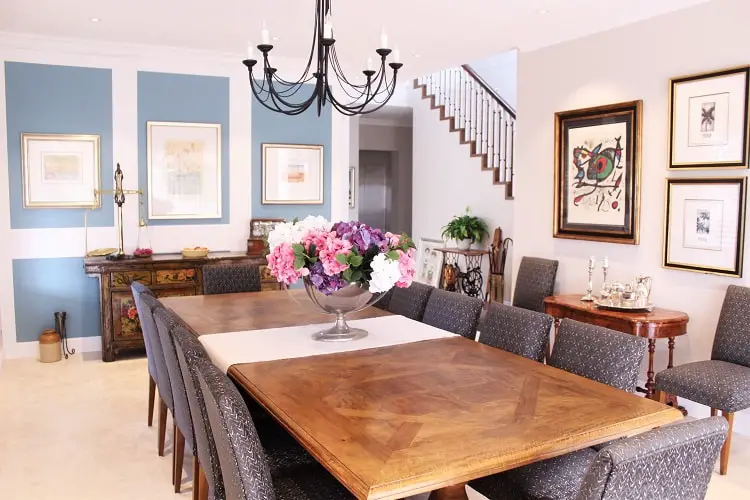 One of the first luxury house sits I had (in the picture above) was for the parents of a family I house sat for in a tiny house in Sydney when I first arrived here. I spent lots of time with them at the meet and greet and showed interest in the dogs, contacted them when one dog fell ill and took her to the vet. Plus, I left the house spotless.
A few months later I found myself looking after their parents' seaside mansion for three weeks in one of Sydney's fanciest suburbs! This has happened on more than one occasion. Being a great house sitter and impressing clients is the only way to do well at this really.
I've stayed in properties of all sizes though, including small flats. In Australia I'd say the average house sit is in a comfortable, detached family house with three to four bedrooms. I guess younger people in smaller homes are less likely to have pets or worry as much about home security.
Remember, the most enjoyable house-sitting jobs result from having pets that are a joy to look after and owners that are pleasant and fair, not just staying in a big house. In all honesty, the least enjoyable house sits I've had were in the fanciest houses, because of the way the owners treated me.
---
10. Where Does the House Sitter Sleep?
Where the house sitter sleeps depends on the size and set up of the house.
Usually, I sleep in the owner's bed, but I'm sometimes offered a spare room instead or occasionally one of their kids' rooms.
---
11. Where Do the Pets Sleep?
The pets continue to sleep in their usual place, which tends to be in the owner's bedroom. Many owners assume their pets won't want to share with a stranger and tell me to shut them out if I don't want them in the room, but believe me, most animals will not allow this to happen!
Dogs bark continuously and cats will hurl themselves at the door until you let them in; I've had to spoon more than one dog in my time! The only problem is when they snore, which seems to be just as common in dogs as it is in humans!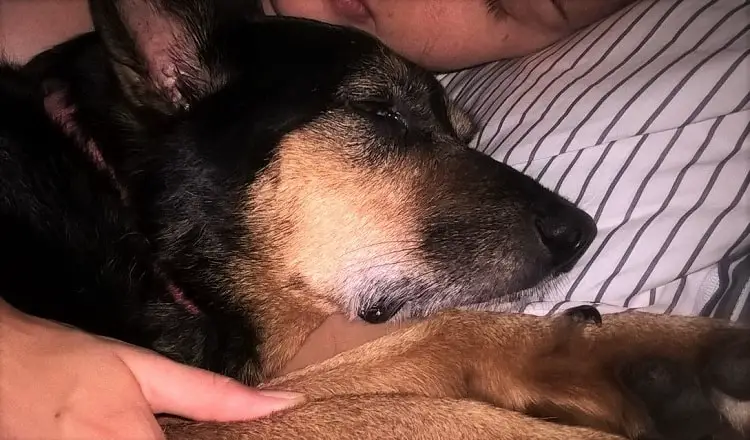 ---
12. Do House Sitters Supply Their Own Food?
Usually, house sitters do supply their own food. Most house owners tell me to help myself to pantry items, tea and coffee and any leftover fruit and veg though. And a lot urge me to eat absolutely anything I want! One elderly lady even froze me portions of homemade soup and showed me her secret stash of custard powder!
Providing food for your house sitter is not expected though, and most house sitters bring their own.
---
13. Do House Sitters Need a Car?
House sitters don't need to have a car, as long as you're travelling light, and the house sit isn't in a remote location.
I would personally struggle without my own car as I have quite a lot of luggage. It isn't essential though, particularly if you're staying in cities and only have a backpack.
Some house owners have offered me the use of their car, but it is rare. Usually just if they want me to drive their dogs to a dog park or beach and the dogs will get dirty.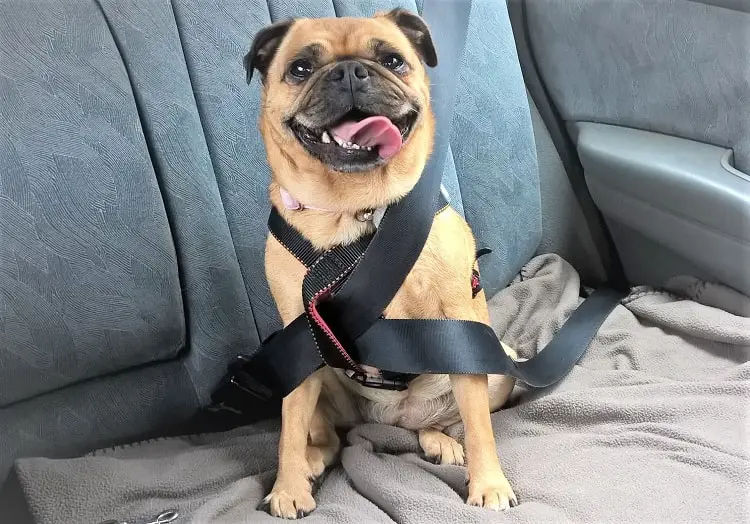 ---
14. Who Pays the Utility Bills on a House Sit?
The homeowner always pays the household bills during a house sit, since free accommodation is part of the house sitter's payment for taking care of the home and pets.
If the owner is paying a local house sitter who has their own place, the sitter is still paying their own rent and bills at home, so shouldn't be paying anyone else's.
The amount of money the owner saves by not paying for kennels or catteries can often far exceed the rent saving of the house sitter.
Do let your house sitter know if you have a limit on internet usage or if you want them to go easy on the heating/air con though.
---
15. Do House Sitters Need to Clean the House?
A question I get asked a lot is whether house sitters have to clean the properties. Personally, I believe house sitters should leave the house clean after a house sit, particularly if the home was clean on arrival.
I've rarely been asked outright to clean the house, but I think it would be very bad manners to stay in a house and leave it dirty, although I know some house sitters do.
Apart from it going against you when you ask for a reference, it's not very pleasant for the owners to come back to a grubby house after their holiday.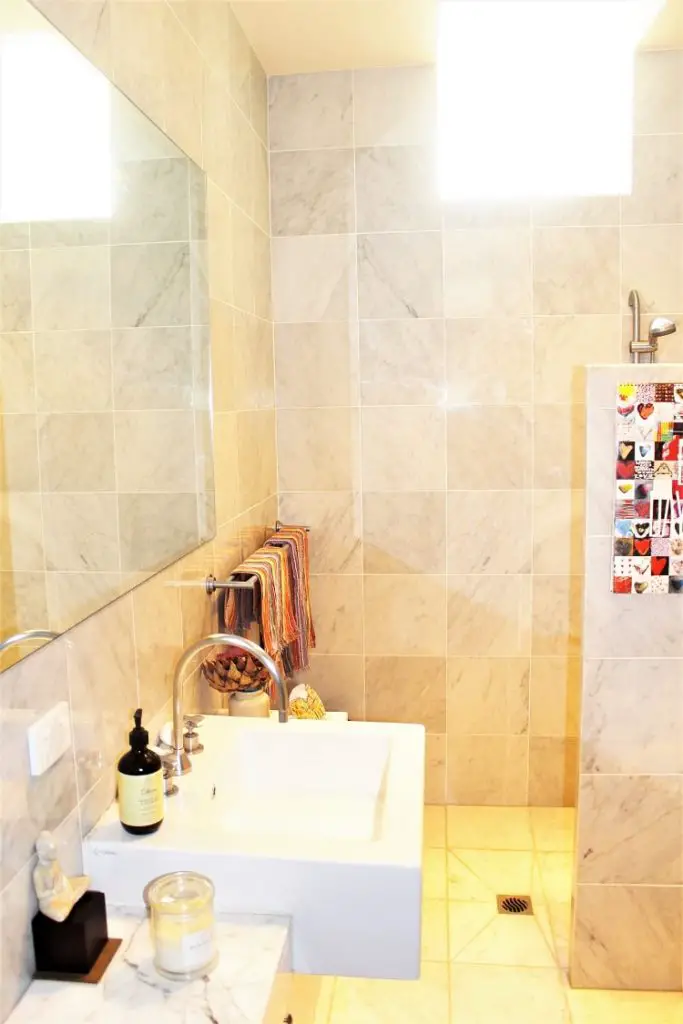 A basic dust and vacuum along with a wipe over of the kitchen and bathroom is advisable before the owners return.
Both the house owner and sitter should leave the home clean for each other out of basic courtesy. Obviously if the homeowners hire cleaners you won't have that much to do.
---
16. Do House Sitters Get Paid?
House sitting etiquette is different in every country, but in Australia local house sitters will usually charge a fee, whereas travellers tend to accept accommodation only.
I started off house sitting for free accommodation only when I was backpacking, but quickly started charging a fee when I moved to Sydney long term.
There's definitely a big market for paid house sitting in Australia; I was actually more in demand when I started charging than when I did it for free. I used to be fully booked almost a year in advance!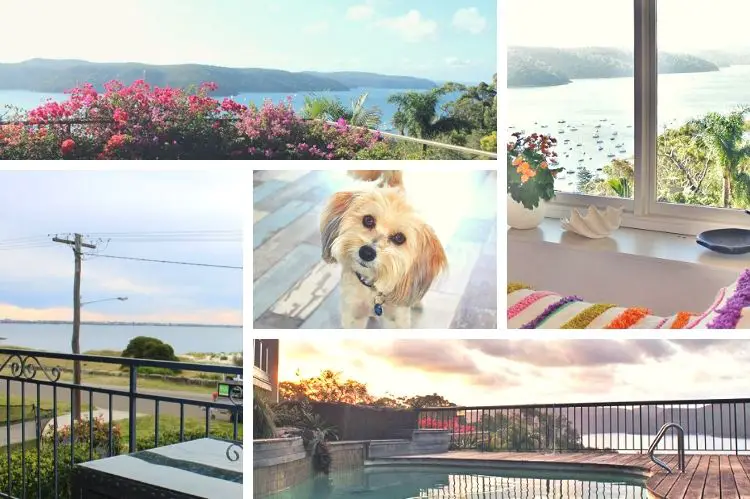 For paid house-sitting jobs I use a website called Madpaws, which provides insurance and allows sitters to set their own prices. It's aimed at local sitters though, rather than travellers, and it takes a long time to become established and build reviews.
In Australia, you will find house sitters willing to work for accommodation only on websites like Aussie House Sitters or Trusted House Sitters. The sitters on those sites are usually travellers or locals who temporarily don't have a place of their own to save money.
Make sure you read my post on myths about paid house sitting. I explain the truth about lots of false information that I've found on the internet.
---
17. Should House Sitters Charge?
Bear in mind that most paid house sitters are actually local people who have their own home, and house sit occasionally as a job. So free rent doesn't come into it, as they're still paying their own rent or mortgage.
For travellers and people house sitting for their holidays, house sitting for no fee can be a great deal, since travel accommodation is so expensive. I did it on my road trip, and it was well worth it.
But for local house sitters, the rent saving on long-term accommodation is two to three times less than holiday accommodation would cost.
There is also time spent applying for jobs, driving to meet and greets and constantly packing, unpacking and loading the car.
There's a lot more sacrifices for local house sitters than for travellers too, as locals have to spend time travelling to collect mail, visit their local doctor, dentist, hairdresser or mechanic. They also have to live out of a suitcase and store their belongings somewhere, which they wouldn't be doing if they had their own place.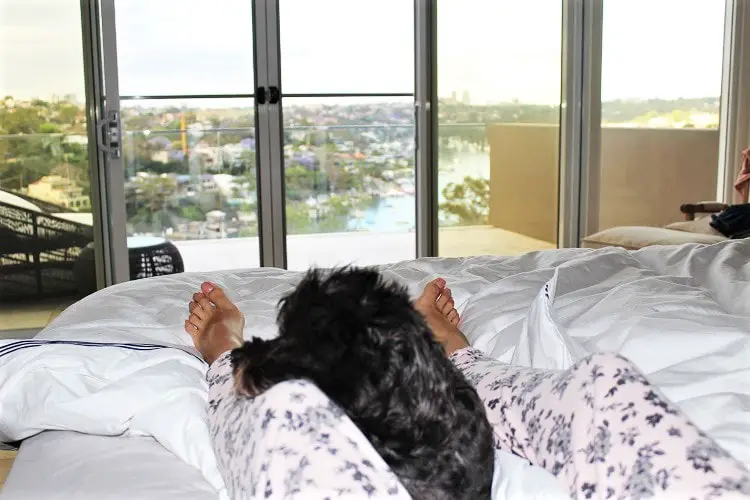 I've personally had lots go wrong on house sits, such as having to take pets to the vets without being paid for the time (seven times!) or discovering that pets aren't toilet trained.
I also very often have to share a bed with the pets, so it is literally 24/7. I've had huge problems at times with pets that snore, jump on and off the bed all night or wake me up at 5am every morning.
Kennels cost at least $50 per pet per night in Sydney, and up to $150 per night for dog activity farms. Owners are not only making an enormous saving by using a house sitter (I nearly always have two or more pets at a time) but are getting a private service for their pets only that would cost an absolute fortune if a kennel offered it!
In summary, people house sitting in their local area should always be charging a fee. Travellers or holidaymakers will usually house sit for accommodation only.
---
18. How Much Do You Pay a House Sitter?
On Australian sites like Mad Paws, house sitters usually charge between $50 to $90 per night for one animal, with an additional increment for each extra pet (from $5 upwards).
Some pet sitters will charge over $100 per night though. The maximum I've charged is $250 AUD per night. That was because the owners didn't want me to leave the house apart from two hours in the mornings, so I couldn't take any other jobs or have a social life.
Always remember that your freedom is a basic human right. If a pet owner wants to control your time like that, they need to pay a legal wage per hour, the same as an employer would.
Make sure you read my thorough guide on how much to charge for house sitting in Australia. This breaks down all the time, savings and costs involved with house sitting.
Websites like MadPaws take commission of around 15% to 20% of the pet sitters' fees and also charge a booking fee to the customers on top. So, the total they take from the full amount the customer pays is around 20% to 25%.
They do provide liability insurance for sitters though, which is a legal requirement in Australia.
The owner pays the full price upfront to MadPaws as soon as the sitter accepts the job. MadPaws then releases the sitter's portion to them once the owner confirms the end of the sit.
---
19. Do Owners Ever Have Bad House Sitters?
Yes, many house owners have bad experiences with house sitters, unfortunately! I have met a few owners whose previous house sitters left their home in a bad state or even trashed it and had parties. 
But neither of them had checked references and one even accepted the random friend of a man they found through Facebook, and this was a luxury mansion with a lot of expensive artwork!
A common problem house owners have with house sitters is that the sitters don't spend as much time with the animals as promised, and the pets are subdued on their return.
Some house sitters even leave the pets alone overnight which distresses the animals greatly, particularly dogs.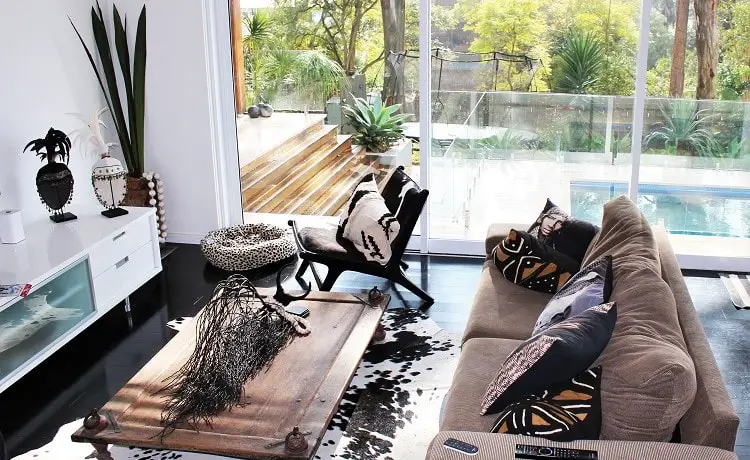 ---
20. Do House Sitters Ever Have Bad Experiences?
House sitters definitely have bad experiences sometimes! As a house sitter myself, I've arrived to find dirty houses with unwashed sheets, mouldy food in the fridge and dirty underwear gusset upwards on the bathroom floor!
I've had to clean up too many toilet accidents from the floor to count! This includes dogs with stomach bugs, adverse reactions to new medication and not being toilet trained. I once had a sit with three dogs that got kennel cough, which meant coughing up white liquid all day and night.
I've also had owners cancel last minute, come home up to two weeks early (once without notice) and organise building and decorating work to be done during my stay.
I've even turned up to house sits to find a male relative would be living there with me!
---
Although I've had quite a few bad house-sitting experiences, I also had plenty of fun, amazing ones.
Overall, my experience of house sitting has been positive, and it's a fantastic way to travel or get to know a new city at a low cost. For house owners, it's a brilliant way to keep your pets happy and looked after while you're away.
Let me know in the comments if you've had any house-sitting experiences, good or bad!
---