This post may contain affiliate links. Please see my disclosure policy for more details.
After being in Australia for over five years, I thought I'd list all the things that surprised me about living in Sydney. While I'd visited Australia's largest city before as a backpacker, I'd never spent more than two weeks here and had only seen the main tourist spots.
There is so much more to Sydney than Bondi and the city!
This list includes a mixture of pros and cons of living in Sydney, as well as unusual things I wasn't expecting. None of these things would stop me wanting to live in Sydney though. It's still my favourite city in the world.
Read on to discover surprising things about living in Sydney, or watch my YouTube video below!
---
1. Sydney Has Lots of Beaches
One of the biggest things that surprised me about living in Sydney is the vast number of beaches. While everyone's heard of Bondi and Manly, there are actually over 100 beaches in Sydney!
With a very long, craggy, meandering coastline, as well as the harbour and multiple bays and rivers, Sydney is packed with beaches from top to bottom.
There are over 20 beaches in the Eastern suburbs alone (where Bondi is), in addition to the Northern Beaches peninsula and Ku-Ring-Gai Chase National Park. Then there are harbour beaches, Botany Bay, Cronulla and beautiful Bundeena.
Don't let anyone tell you that all of Sydney's beaches are packed all the time. They obviously haven't explored!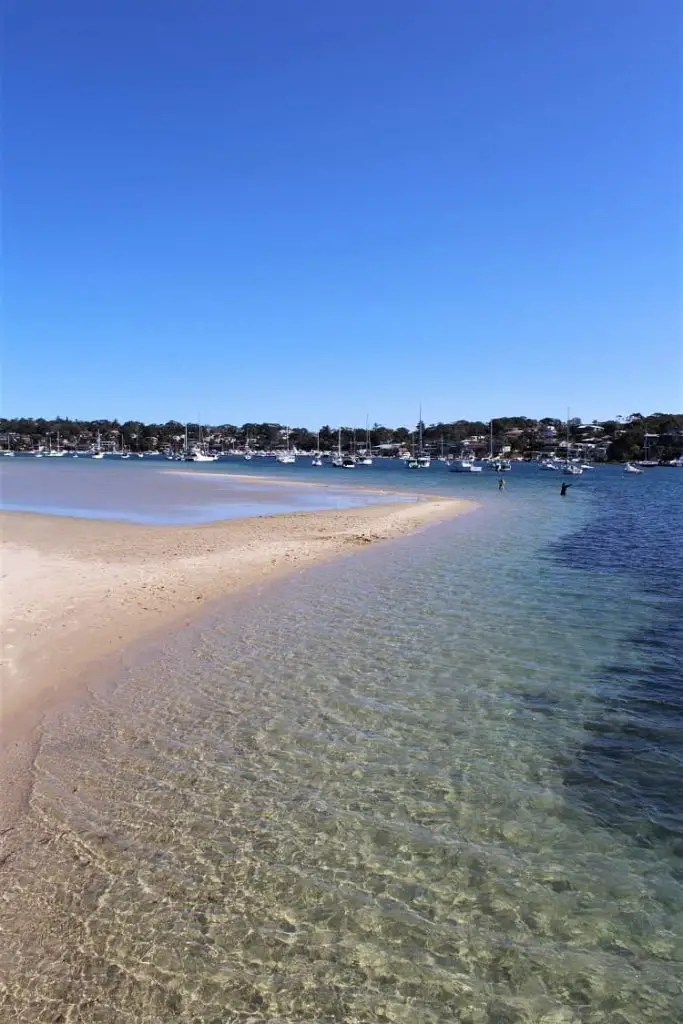 ---
2. So Much of Sydney is on the Water
The second thing that I wasn't expecting in Sydney is how much of the city is waterside. With over 100 beaches, obviously there's a lot of ocean, but Sydney also has rivers, bays, creeks, coves and inlets breaking up the land.
Much of Sydney's housing is built into hills overlooking water, or at least in reach of a river or creek. When a friend from the UK came to visit me, she was so surprised at this.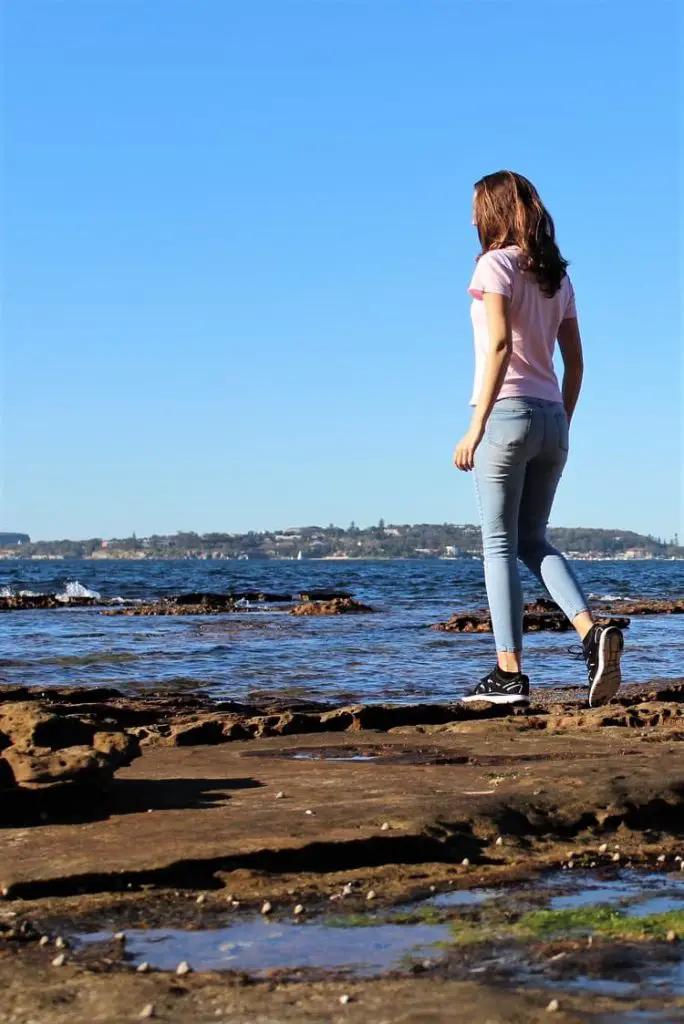 ---
3. Sydney Has Ocean Pools
A wonderful thing about Sydney and New South Wales is the number of ocean pools. Many beaches have a walled-off section in the water where you can swim without the big waves (or sharks)!
It's fantastic if you don't like rough water or want to swim laps. Plus they're totally free!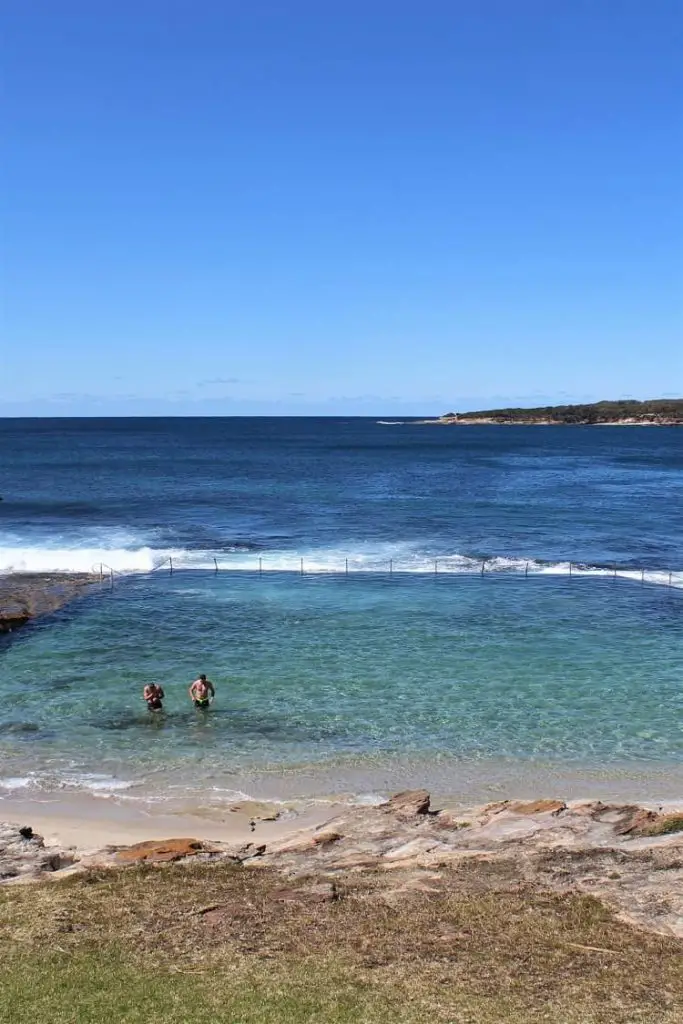 ---
4. Sydney Has a Lot of Rain
Another unexpected thing about Sydney is how much rain it gets! This is something that shocks a lot of expats.
In terms of the volume of annual rainfall, out of all the state capitals, Sydney is the rainiest city after Darwin and has around twice as much rain as Melbourne! Sydney also has more rainy days per year on average than all the other capitals.
However, Sydney has about twice as many sunny days as Melbourne, and much less overcast weather. It tends to be very clear for a long time and then pour with rain, which I personally prefer to endless grey and drizzle.
---
5. Sydney Has Cold Winters
Sydney's cold winters are something that also shocks a lot of expats. While it's generally around 16 to 18 degrees in the daytime, for some reason this feels much colder than a similar temperature in the UK. Sydneysiders tend to wear coats and scarves in the winter, particularly early in the morning.
At night, the temperature drops to single figures, and most Australian houses don't have heating or insulation. It can get really cold indoors! In the Blue Mountains, west of Sydney, they even get snow!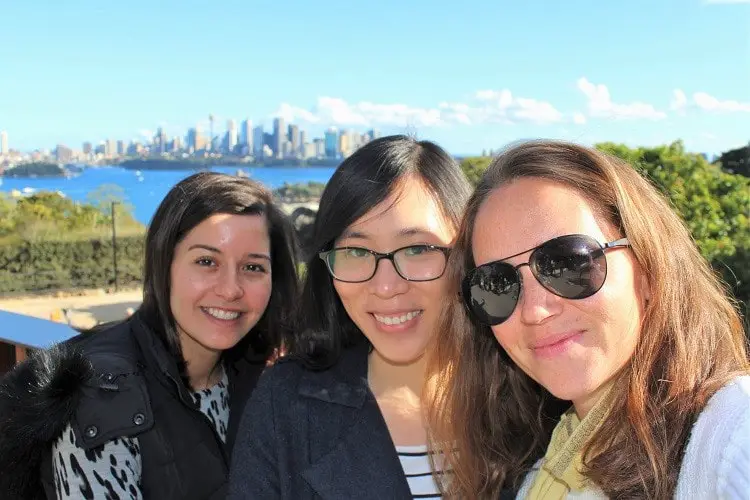 ---
6. Abundance of Nature
When I first moved to Sydney, I joined a walking group to make friends. I couldn't believe it when we hiked through natural bushland on the north shore, right across the water from the city!
After years of exploring Sydney, I've found multiple national parks, miles of coastal walks, beautiful bushland, rainforest and lots of wetlands – all inside metropolitan Sydney!
You could easily spend every weekend hiking in Sydney without even leaving the city. It is truly a nature-lover's dream.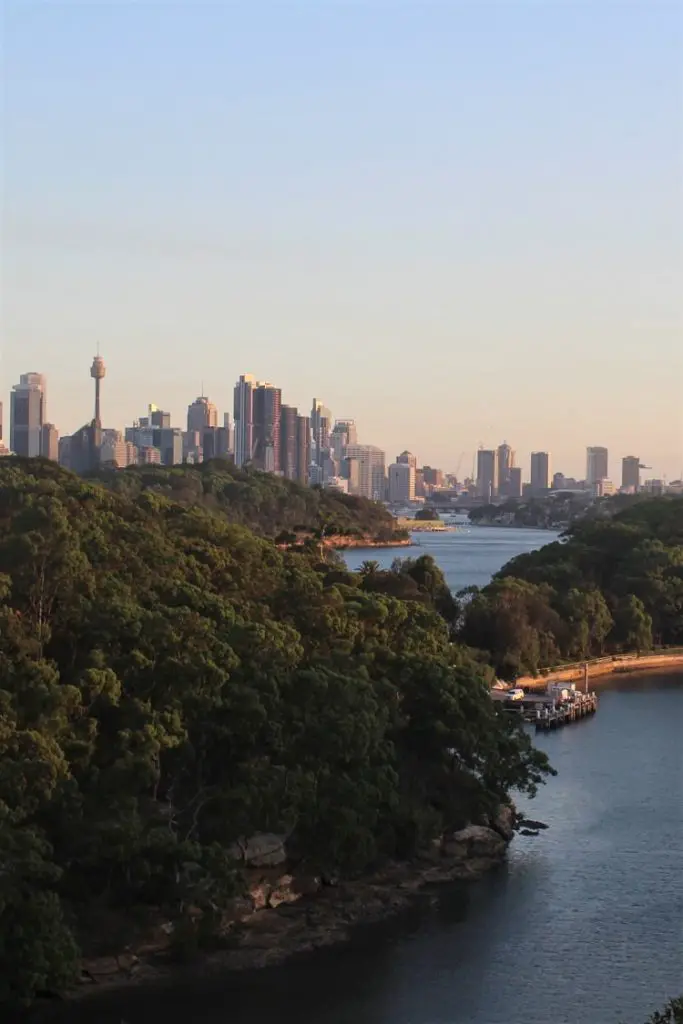 ---
7. How Hilly Sydney Is
I didn't realise until I moved to Sydney that the area I'm from in the UK is so flat! Sydney is so, so hilly!
The ocean beaches in are separated by huge, elevated sandstone headlands, and a lot of the areas inland are steep and hilly too. The Northern Beaches region, where I live, has lots of steep, narrow, winding roads, and you have to pop your ears because of the altitude.
Some of the bigger houses have such long, steep driveways that they have inclinators to get up to the house, which are like little cable cars on tracks. Also the houses often have tiered gardens, as they're built into the hillsides.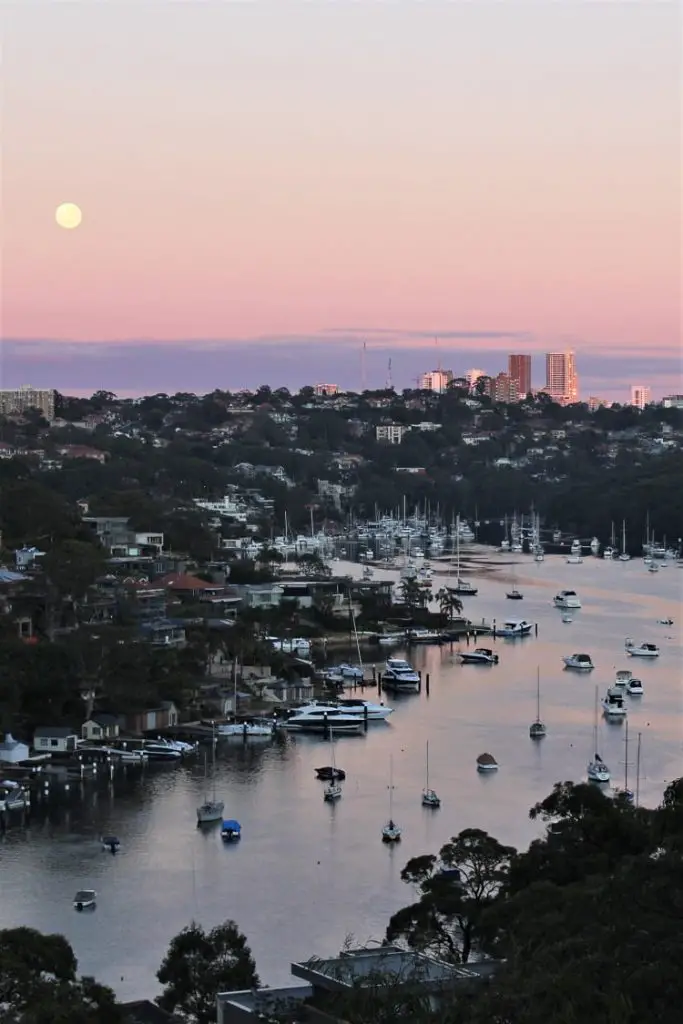 ---
8. The Sparse Trainline
A very surprising thing about Sydney, the biggest city in Australia, is how little area the trainline covers. It's a very different place to London, and it doesn't have a tube system.
The Northern Beaches peninsula and the Eastern Suburbs beaches don't have a trainline, so you have to rely on buses to get around by public transport.
I must say that now I live on the beaches, I think a trainline would ruin the landscape a bit and also make the area too busy, as it would be so easily accessible.
---
9. I Rarely Go into the City
Something that surprised me about living in Sydney is how rarely I need to go into the city centre/CBD. In the UK I would always go into the town centre to meet friends or go clothes shopping. In Sydney, I would only go to the city for an event.
Sydney is known as the city of villages, and the local shopping areas in the suburbs tend to be really nice. You are almost guaranteed to have a choice of lovely, independent cafes near to where you live, as well as restaurants and sometimes boutique shops.
Since Sydney has lots of shopping malls across the city, always with free parking for three hours, you don't even need to travel far to get everything you need.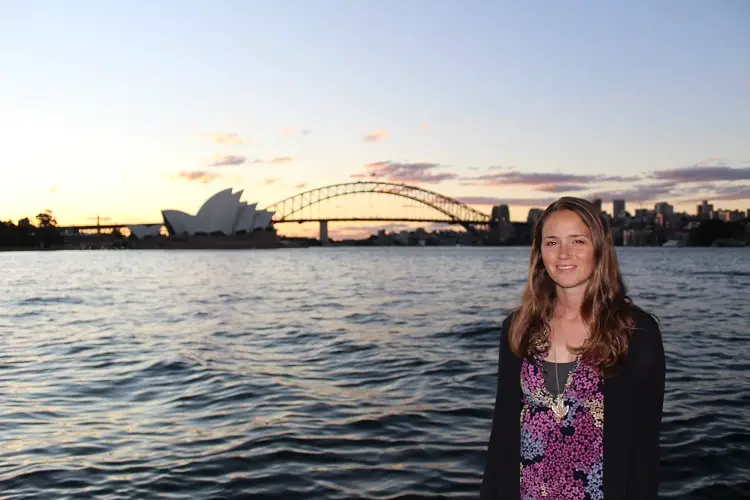 ---
10. How Safe Sydney Is
I've house sat in around 70 suburbs in Sydney, and never ended up anywhere that felt rough or unsafe. For such a huge city, it's surprising how little crime there is in Sydney.
People often leave their doors unlocked or have spare keys hidden out the front of the house, something I wouldn't even consider in the UK!
---
11. Extortionate Sydney House Prices
One of the worst things about living in Sydney is how terribly expensive property is. Sydney is one of the most expensive cities in the world when you compare median salaries to median property prices.
For the price of my old three-bedroom house in the UK, I could just about buy a studio in Sydney. The average house price is well over a million dollars in Sydney now, and since Covid, much higher than this in the beach areas, as people have relocated.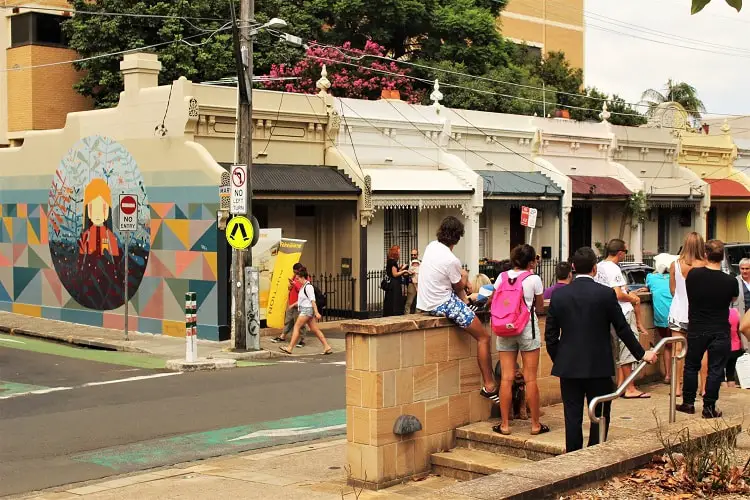 ---
12. How Early People Get Up
This may be an Australia-wide thing, but people get up much earlier in Sydney than people tend to in the UK. It's a very health-conscious city, and if you go to the beach at 6am, it'll be full of people running, swimming, surfing or doing boot camp classes.
I used to struggle to get up at 7am with an alarm in the UK. In Australia, I wake up naturally around 6am and can't wait to enjoy the bright sunny days and lifestyle.
---
13. Lovely Old Buildings
You tend to think of Australia as a really modern country, in terms of the European settlement, but a lot of Sydney was settled well over 100 years ago. This means there is a wealth of lovely old buildings and homes from the Victorian and Federation eras.
Where I'm from in the UK, most of the area was built in the 1950s and '60s, so having lots of old buildings around is actually a novelty!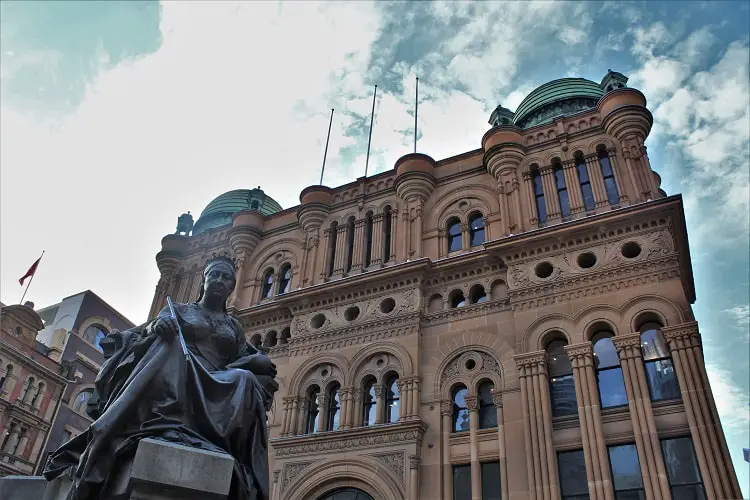 ---
14. Bushfires in Sydney
I had no idea how frequent bushfires are in Australia until I moved here, as well as how close they can get to the cities. Sydney is very forested, so fires can spread near to residential areas. The smoke can travel really far too, so even a bushfire far away can make the sky smoky in the city.
When Australia had the terrible bushfires in 2019-2020, ash was literally falling from the sky like snow in Sydney.
---
15. Snakes in Sydney
I was so surprised to discover that Sydney has snakes. I though they would only be out in the really rural areas!
You're very unlikely to see one, but you do get snakes in the bushier areas of Sydney. Some people I house sat for in West Pymble showed me a picture of a huge python in their garden when they moved in. There was also a snake in my front garden in Avalon Beach, when I lived there.
---
That's it for my 15 unexpected things about Sydney. Have a read of my overview of Sydney lifestyle if you're thinking of moving here, or my guide on where to live in Sydney.
Thanks for reading!
---
Written by Lisa Bull
Lisa Bull, founder of Dreaming of Down Under, has been living in Australia as a British expat since 2015. After travelling to every state and territory in Australia and living in Perth, Brisbane and Sydney, Lisa knows from first-hand experience the best destinations to visit in Australia and the best budget travel tips. Her guides on this blog have been read by over 700k readers and helped thousands of people achieve their dream of living in or travelling Australia.