This post may contain affiliate links. Please see my disclosure policy for more details.
North Coast NSW is packed with beautiful holiday towns on the well-travelled east coast of Australia. But it's also home to a string of small towns and attractions that don't get so much attention.
I've already written blog posts on each place I stayed on my Sydney to Brisbane road trip, but there were so many other little places I visited for coffee, lunch or even petrol that I wanted to write another post to cover them!
This blog post covers a few detours and great places to see in Mid-North Coast NSW (from Port Macquarie upwards), the Northern Rivers region up towards Yamba, and some scenic hotspots south of Byron Bay. Enjoy!
---
Section 1: Mid-North Coast NSW
If you're travelling from Port Macquarie up to South West Rocks, there's a lovely scenic detour if you come off the highway at South Kempsey.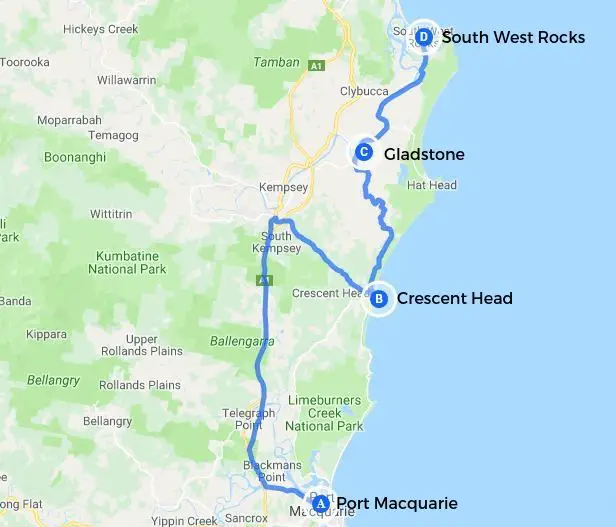 Crescent Head
Head east on Crescent Head Road to the beautiful little seaside town of Crescent Head. The town is famous for its brilliant surf and lovely beaches such as Killick Beach.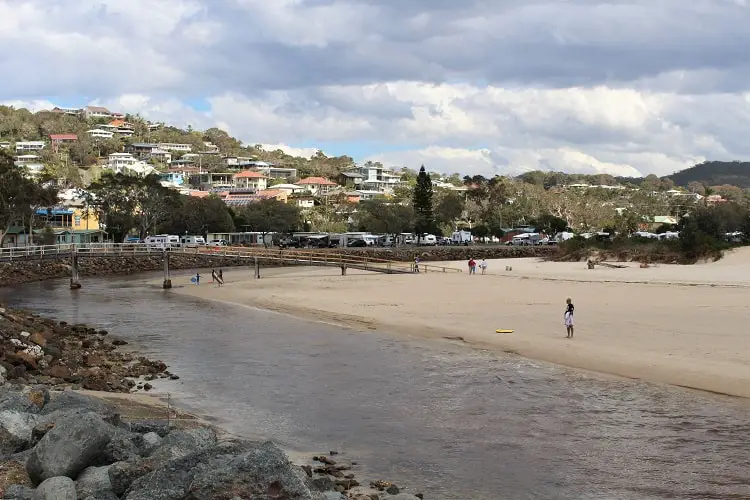 We only stopped here for a picnic lunch, but the scenery was spectacular, and it had a great holiday feeling. You can even camp at Crescent Head Holiday Park!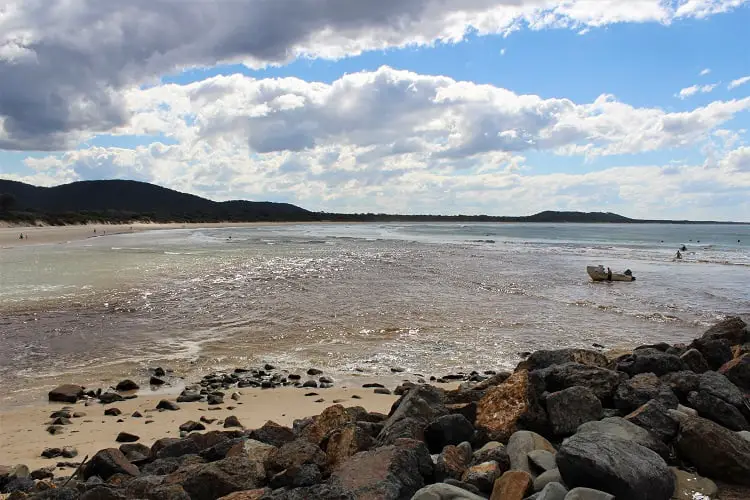 From Crescent Head you can take scenic Loftus Road north alongside Hat Head National Park and then drive next to Belmore River.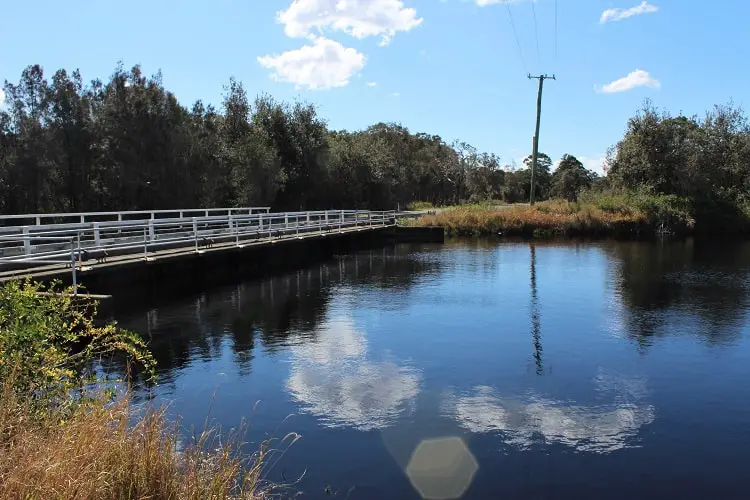 ---
Gladstone NSW
Once you reach the Macleay River, a fantastic place to stop is Gladstone. It's an absolutely tiny town, but with so much character! We ended up staying a good hour or two.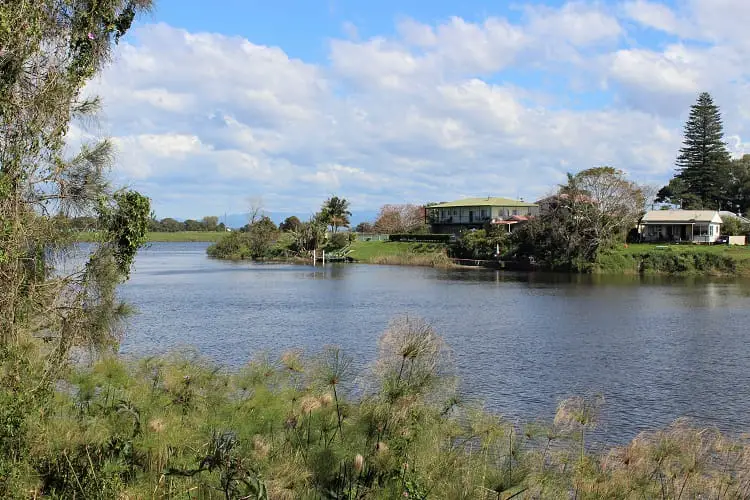 There's a little park beside the river, which is perfect for a picnic. There's also The Heritage Hotel of Gladstone on Kinchela Street, if you fancy a drink or pub lunch.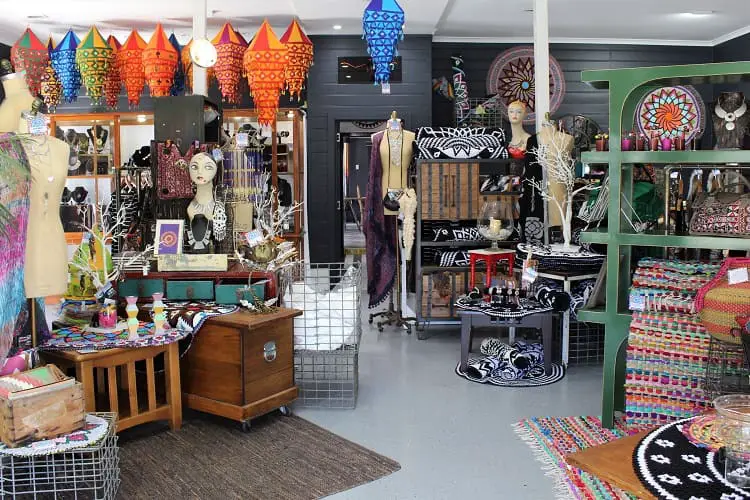 My favourite thing about Gladstone was how it had arty little shops! I really wasn't expecting that in such a tiny, country town. There was even an outdoor hair salon at a boutique called Roxy's, which I've never seen anywhere else in the world!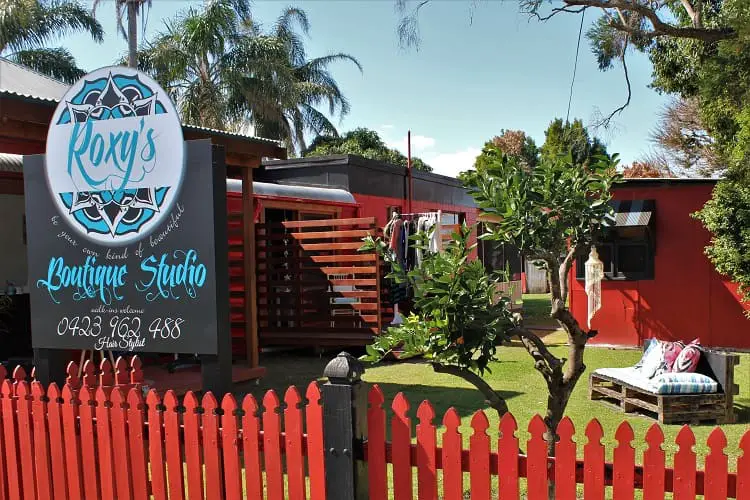 ---
Section 2: Mid-North Coast NSW
North of South West Rocks is quite a few little towns worth stopping at before you reach Coffs Harbour.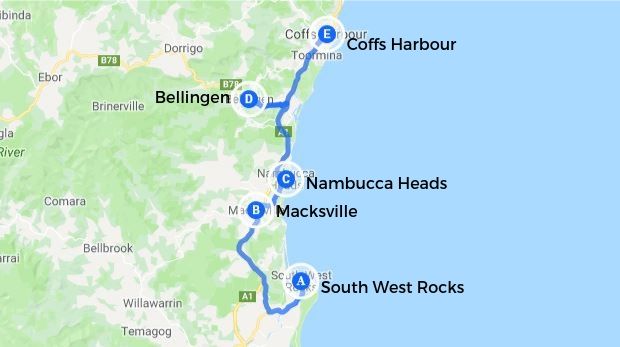 Macksville
I literally only stopped here to get petrol, but I happened to arrive at sunset, which was absolutely stunning! A former port town, Macksville is set on the banks of the Nambucca River, so the perfect place to stop for a picnic, coffee or pub lunch.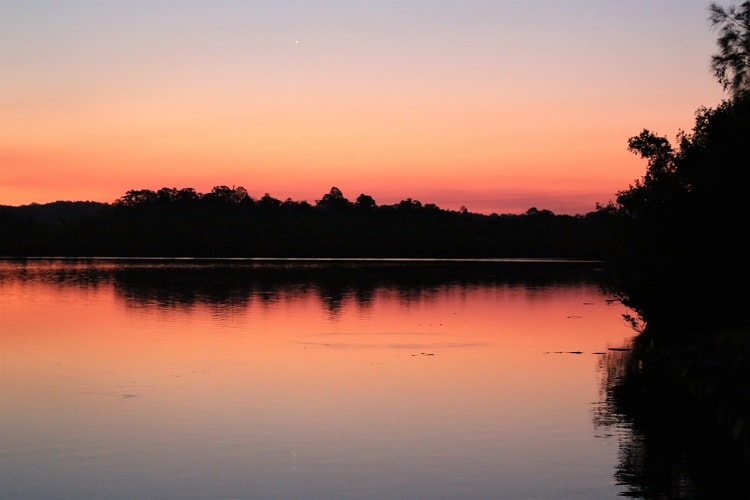 ---
Nambucca Heads
Just 15 minutes north of Macksville is gorgeous Nambucca Heads, somewhere I definitely wouldn't have minded staying longer. Set at the mouth of the Nambucca River, this beautiful coastal town has magnificent beaches and some cracking scenery!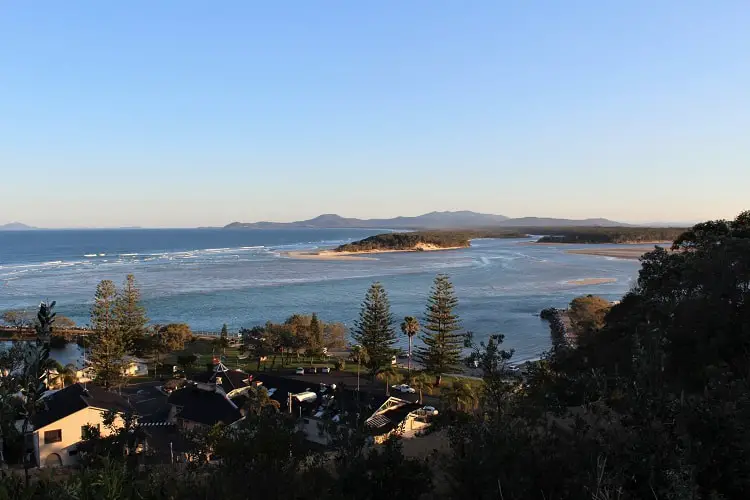 Just like Port Macquarie, Nambucca Heads has a breakwall (known as the V-Wall) that's been painted with messages. You can also visit Captain Cook Lookout or Pilot Lookout to appreciate the views.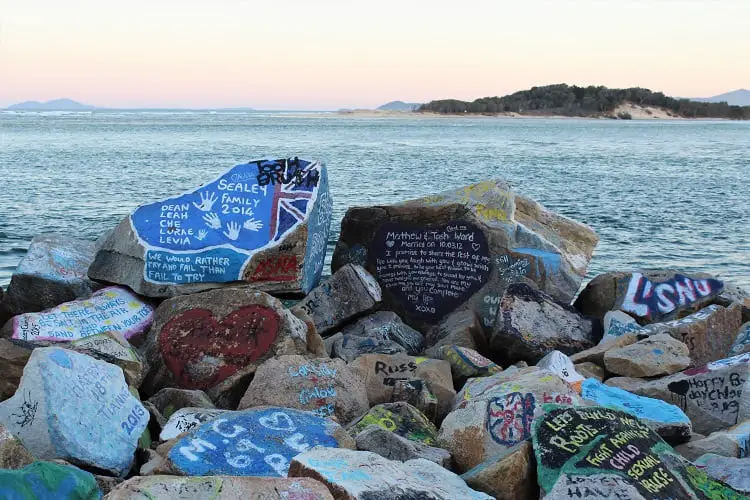 Stroll along the waterfront boardwalks to read the storyboards about this beautiful Mid-North Coast NSW town. It's a bonus if you visit at sunset! Click the link below to look through hotels, apartments and caravan parks in Nambucca Heads.
Browse Nambucca Heads accommodation on Booking.com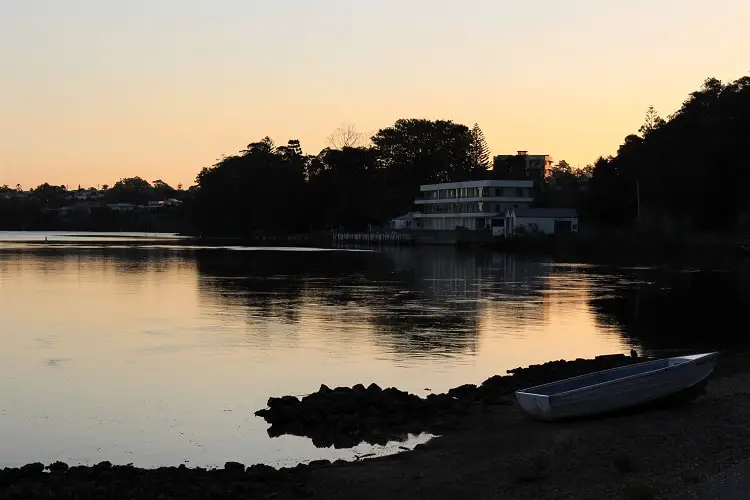 ---
Bellingen & Dorrigo
A fantastic detour from the highway before you get up to Coffs Harbour is beautiful Bellingen. It's a quirky, arty little town with gorgeous scenery and really interesting historical architecture. You can also drive to nearby Dorrigo National Park and explore the stunning waterfalls!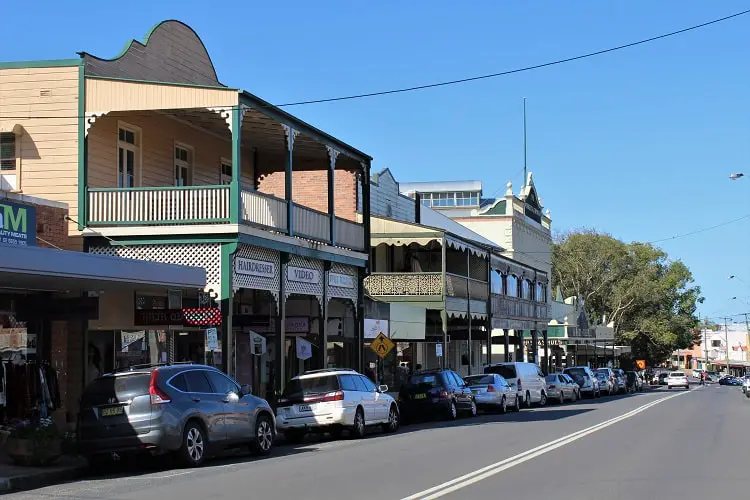 ---
Section 3: Northern Rivers NSW
Heading up into the Northern Rivers region of New South Wales, there are some great North Coast towns in the Clarence Valley between Coffs Harbour and Yamba.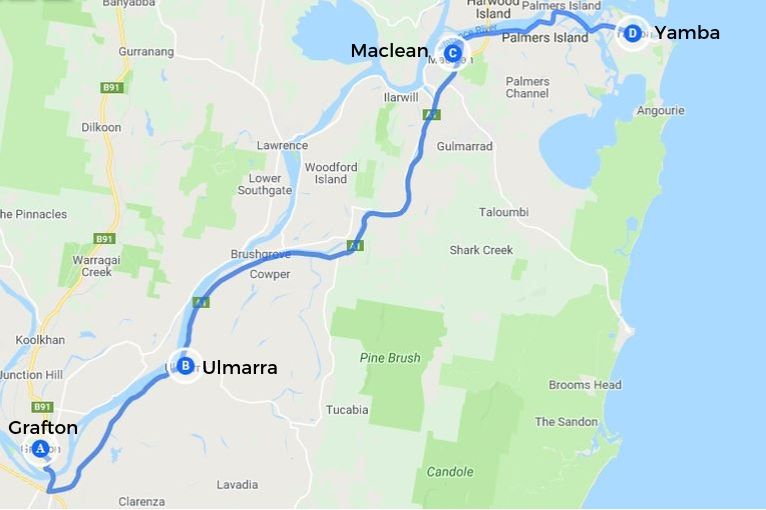 Grafton
Grafton is actually a Northern Rivers city, so bigger than most of the other places on this list. It's set on the banks of the Clarence River and has some beautiful colonial buildings as well as pleasant, leafy streets.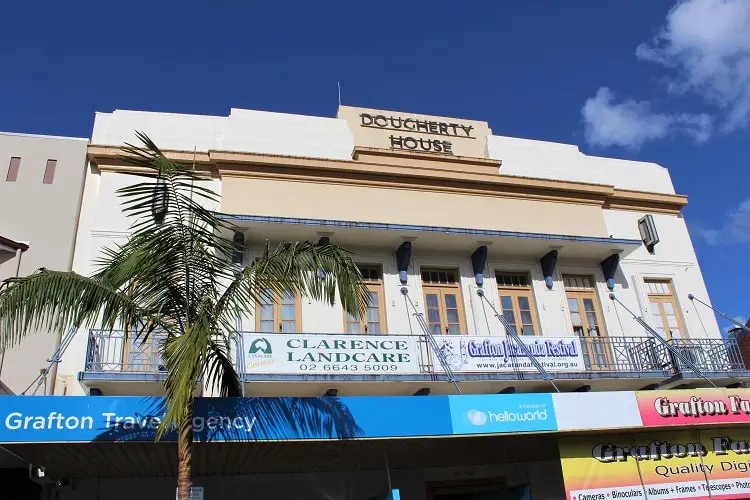 Grafton is also famous for its abundance of beautiful Jacaranda trees that blossom in spring, and the city hosts Australia's annual Jacaranda Festival. You can enjoy riverside scenery, visit art galleries or even go to the heritage-listed Christ Church Cathedral, which was completed in 1884.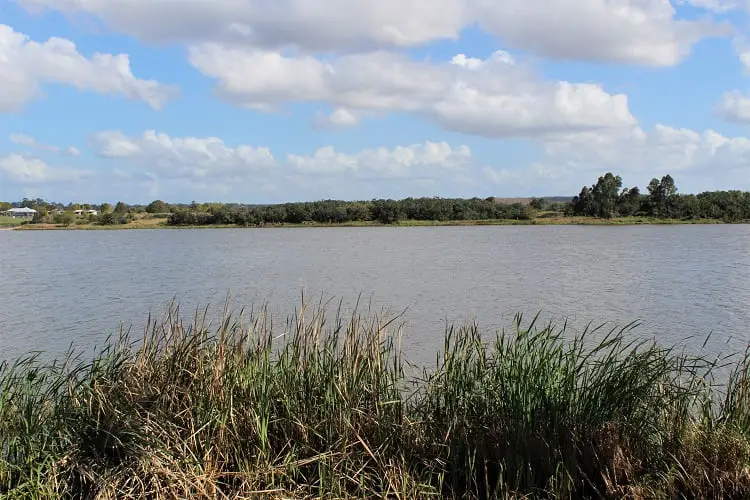 Grafton has an airport too, so you could fly directly from Sydney if you want to explore the Clarence Valley on a short break. Take a look at Grafton hotels, holiday parks and apartments via the link below.
Browse Grafton accommodation on Booking.com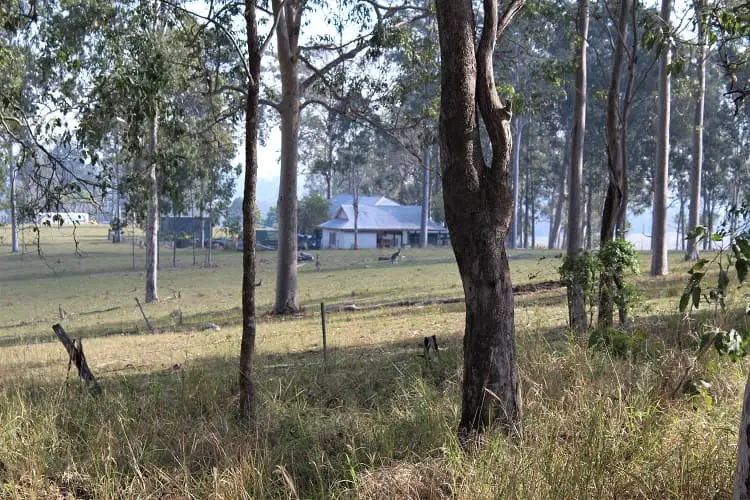 ---
Ulmarra
Just a 20-minute drive up the Pacific Highway from Grafton is charming little Ulmarra, one of the most memorable small towns in North Coast NSW that I visited. It's literally just off the highway, so it's really easy to get to, and perfect for a rest break.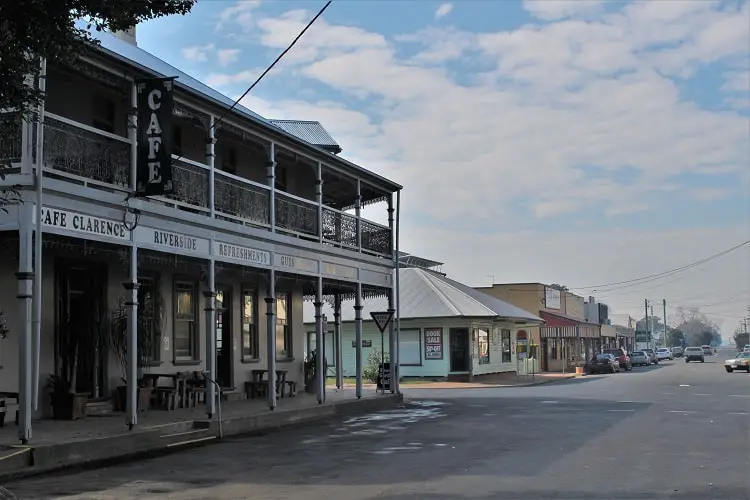 It was like stepping back in time walking down the high street with all the old shops and the lovely Ulmarra Hotel! The book store opposite was fantastic too!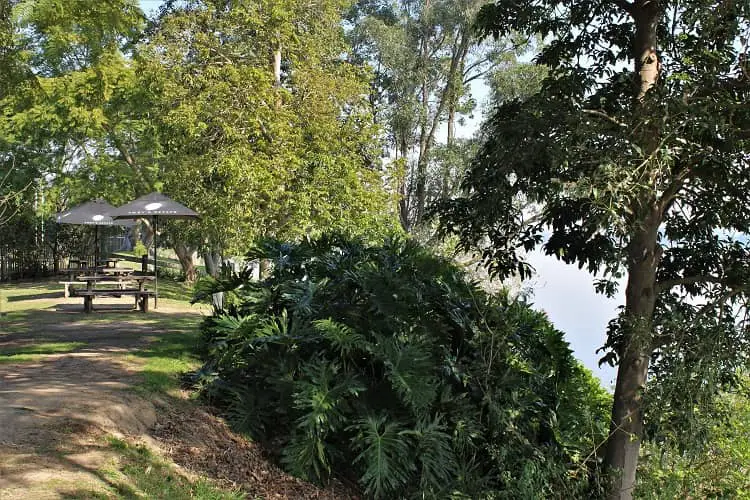 Make sure you stop for a coffee or food at Ulmarra Hotel, as it has a beautiful garden with seating right on the edge of the Clarence River. I could have stayed there for hours (you can stay over at the hotel too)!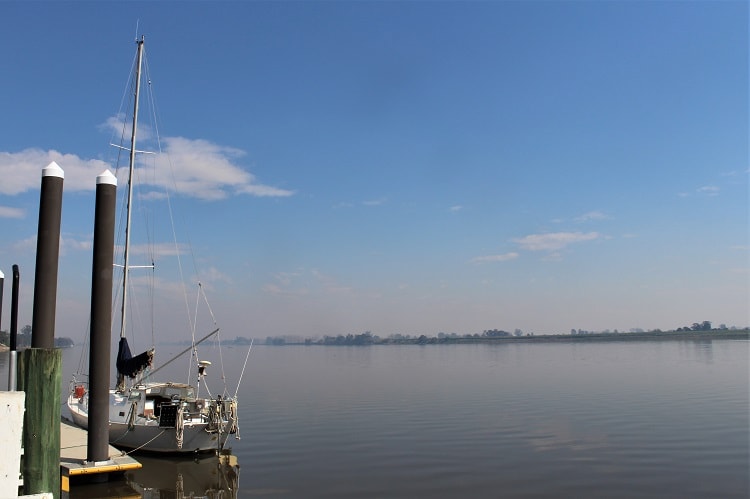 It was quite smoky by the river, as there had been some controlled burning in the area. But I thought it looked even more atmospheric with the haze above the water.
---
Maclean
Maclean is another rather quirky North Coast NSW town, about half an hour north of Ulmarra. It has Scottish heritage, and you'll find Scottish souvenir shops as well as a lot of tartan!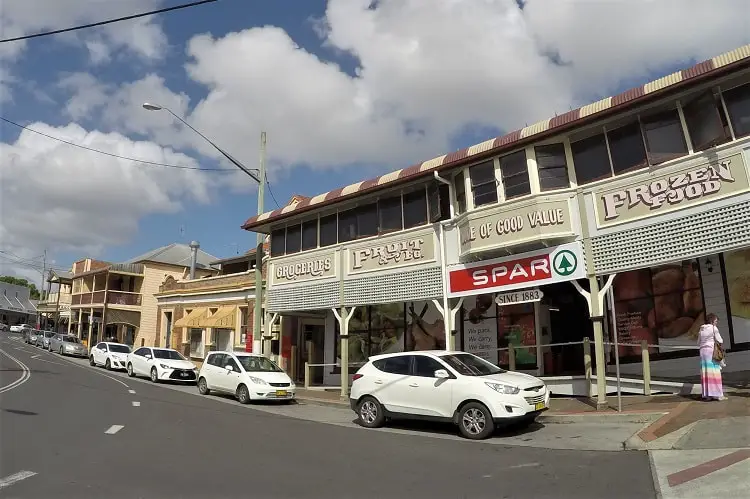 Even the power poles are painted in tartan, which was carried out for the Olympic Torch arrival in 2000! From Maclean you only have a 15-minute drive up to pretty surf town Yamba.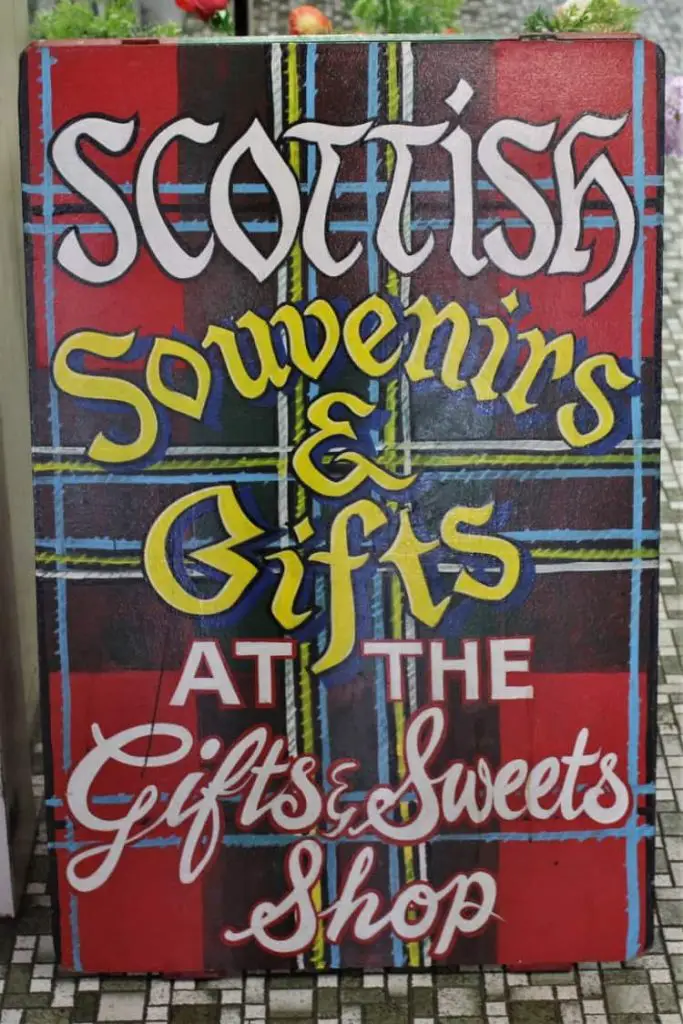 ---
Byron Bay Region
If you're continuing up to beautiful Byron Bay from Yamba, there are a few scenic spots if you detour off the highway towards the coastline.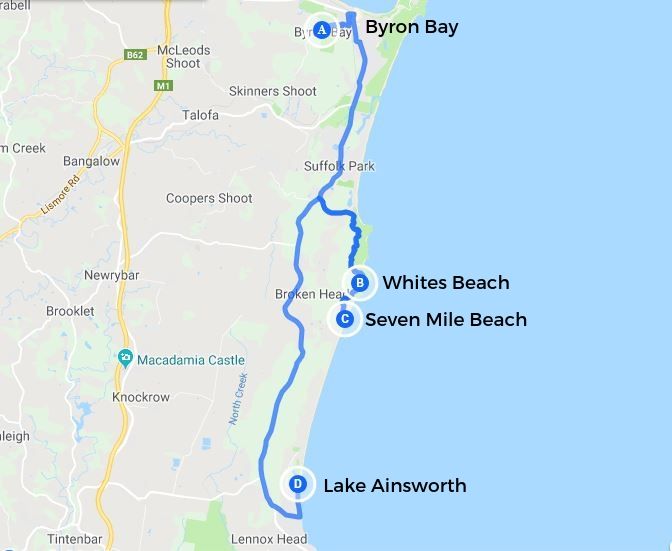 Lennox Head & Lake Ainsworth
Seaside town Lennox Head has great surf, kayaking on the lake and stunning views of the coastal scenery at Pat Morton Lookout.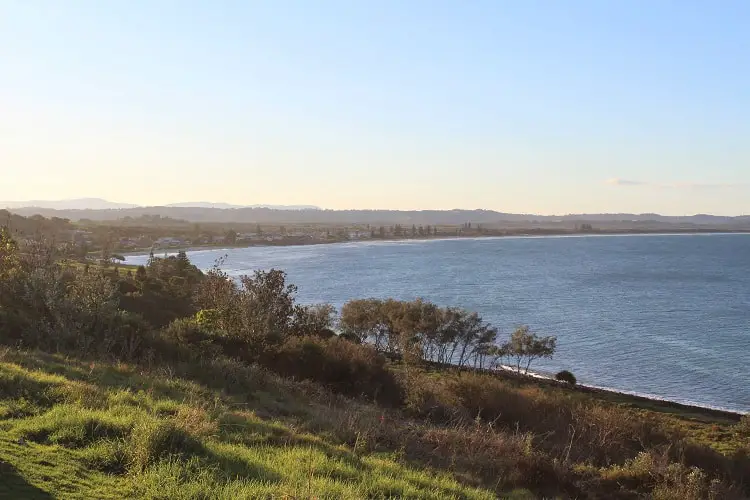 Slightly north is pretty Lake Ainsworth, a tea tree-stained dunal lake with barbecue and picnic facilities.
---
Broken Head
Whites Beach seemed to be the place to visit when I stayed at the Arts Factory Lodge in Byron Bay, so my travel mate and I decided to take a detour on our way south.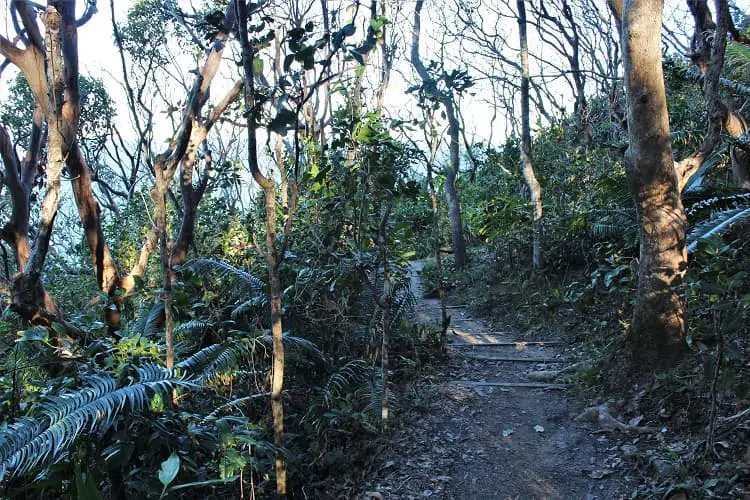 We were a bit late setting off, so the sun had disappeared, but the walking track through the forest was beautiful, and the little craggy beach was certainly stunning.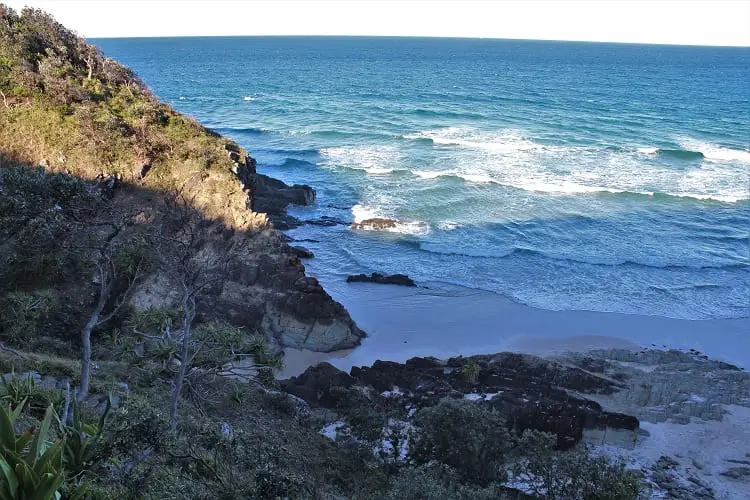 A short drive south is Seven Mile Beach, an enormous (I'm guessing seven miles long!) beach that's well worth a visit.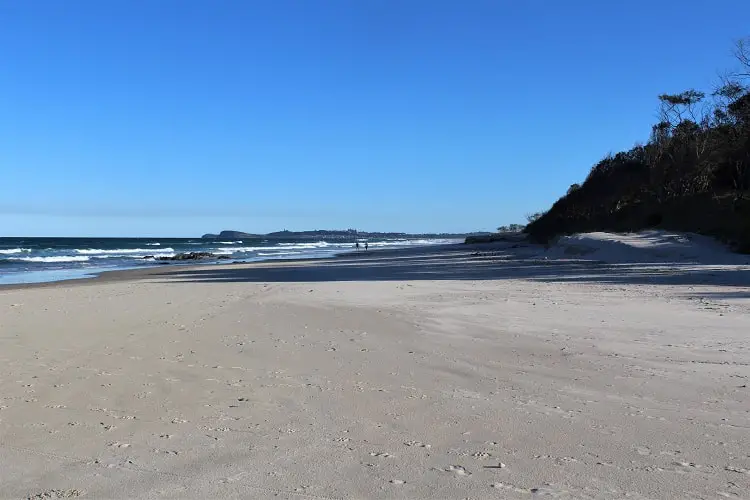 ---
I hope you have a great time on your North Coast NSW road trip! For more ideas, check out my list of 25 best beaches in New South Wales. Happy travels!