This post may contain affiliate links. Please see my disclosure policy for more details.
If you're looking for a holiday town with heaps to do, South West Rocks in Mid-North Coast NSW is a fantastic destination. After exploring Port Macquarie on my Sydney to Brisbane road trip, my next overnight stop was this pretty seaside town at the mouth of the Macleay River.
With a population of around 5k, South West Rocks is significantly smaller than Port Macquarie, but still has plenty of interesting things to do. Attractions include the famous Fish Rock Cave dive, coastal walks, whale spotting, colonial ruins such as Trial Bay Gaol, and a choice of beautiful beaches.
Here's my guide on things to do in South West Rocks!
---
Back Beach & Creek
Starting on the western side of town, head to Buchanan Drive to see pretty South West Rocks Creek and Back Creek Bridge.
Crossing the bridge leads you to a walking track through this uninhabited section of the town. You can either follow the track through the forest or follow the sign to beautiful and rugged Back Beach. It's an ideal spot if you prefer isolation instead of visiting the town beach!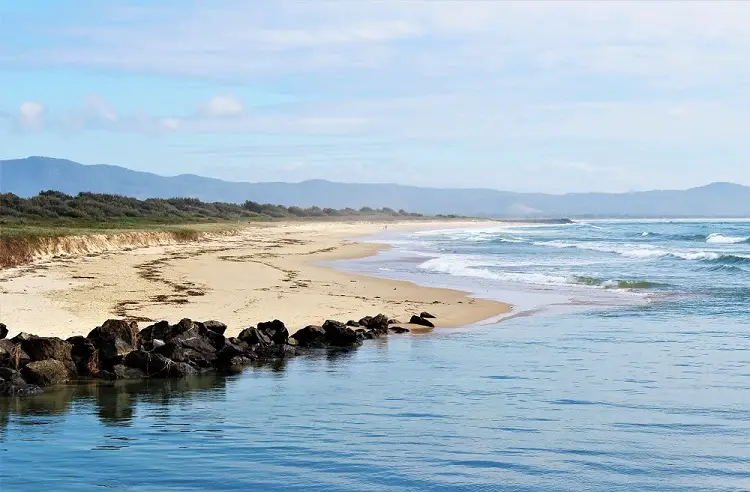 ---
South West Rocks Town
In the town itself, there are some cute boutiques along Livingstone Street behind the beach, as well as shops and restaurants around Paragon Avenue and Prince of Wales Avenue in the centre.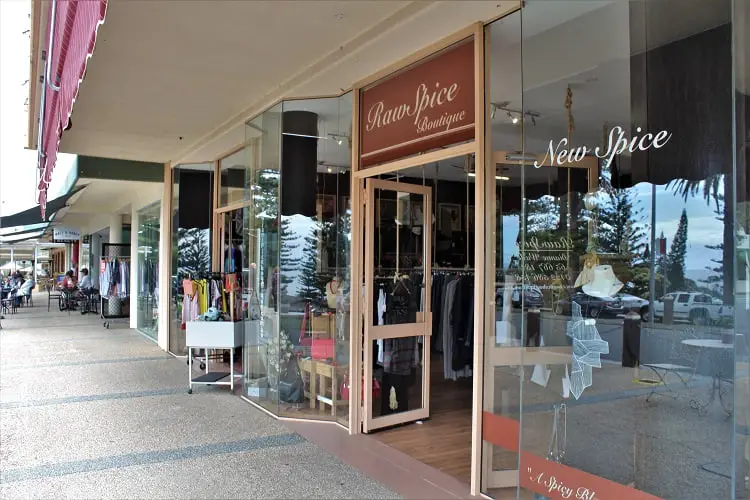 ---
Horseshoe Bay
From the shops, head to Point Briner on the coastline, where you'll find a flagstaff and signal station. From there you can follow the lovely coastal boardwalk to Horseshoe Bay, passing the ideally located Horseshoe Bay Holiday Park.
Horseshoe Bay Beach
Directly in front of the holiday park is popular, 150m-long Horseshoe Bay Beach. This is the main beach in South West Rocks and easily reached from the town.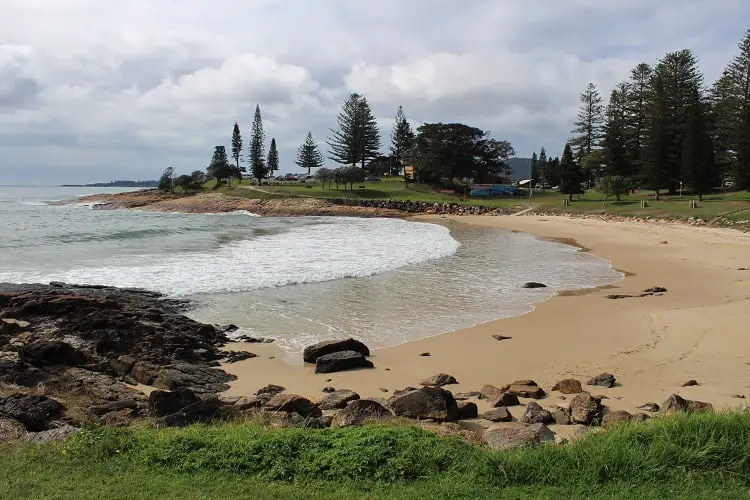 Monument Point
On the eastern side of Horseshoe Bay is grassy Monument Point, which has fantastic views across to Main Beach and enormous Trial Bay.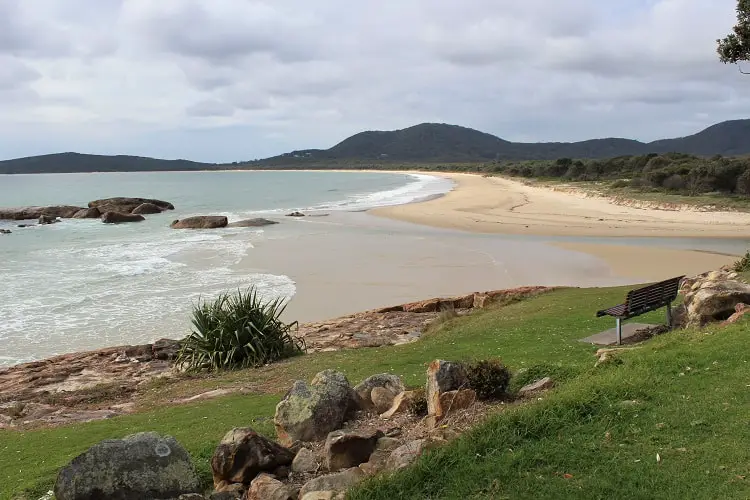 ---
Trial Bay, Arakoon National Park
The main attractions in Trial Bay lie at the eastern end, in Arakoon National Park. You can drive to Trial Bay Gaol to discover colonial heritage and take a lovely walk.
Trial Bay Gaol
The gaol opened in 1886 after 13 years of construction. The prison labourers were there to build a breakwater to make Trial Bay a safe harbour. While this endeavour was unsuccessful, the prison was used during WW1 to hold German internees.
An adult ticket visit Trial Bay Gaol costs $11, and the entry includes a guided tour.
Alternatively, you can view the gaol and its scenic, clifftop surroundings from the outside (like we did), and head off on a walk instead. We even managed to spot some whales!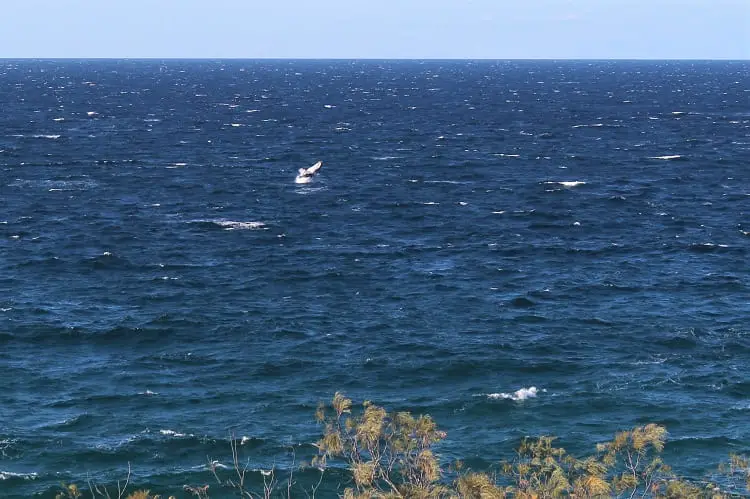 Trial Bay Gaol Camping Ground
For a campsite with a view, try Trial Bay Camping Ground. It lies directly behind Front Beach and has toilets, showers, drinking water, powered sites and even a café/kiosk.
It's here I spotted my first (and only) kangaroo fight! Although it was quite playful and looks more like they're just slapping each other in the picture! There was some chest-bumping too!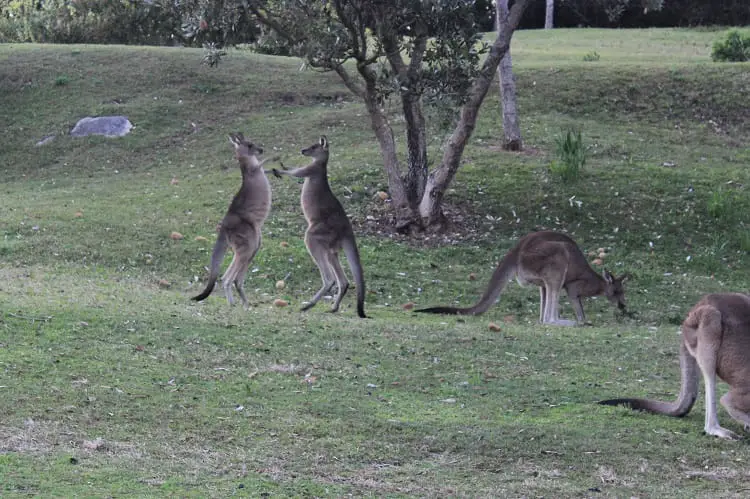 Monument Hill Walking Track
For more Trial Bay history (and a little bit of nature), join the 2.6km loop walk to Little Bay Beach via the German Monument and Trial Bay Lookout, returning via Powder Magazines.
For more of a challenge, you can do a steep, 10km (one-way) walk through littoral rainforest to Smoky Cape Lighthouse in Hat Head National Park. The lighthouse is the most elevated in Australia, as well as one of the oldest.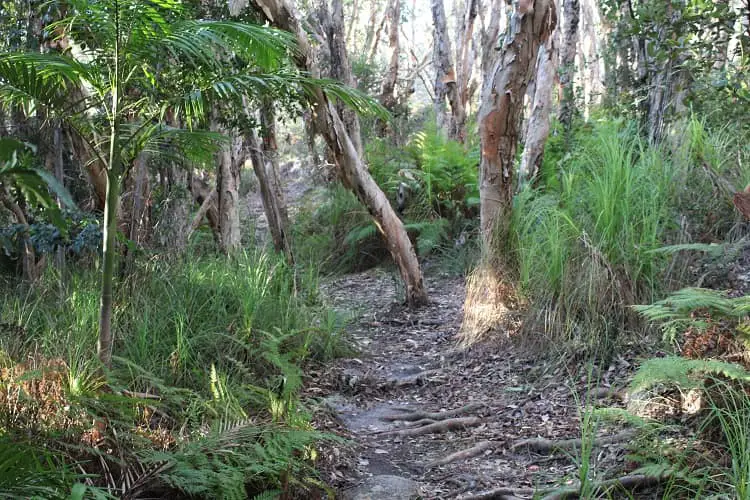 The first point of interest is the German Monument, which was built in tribute of the German internees who passed away during the First World War.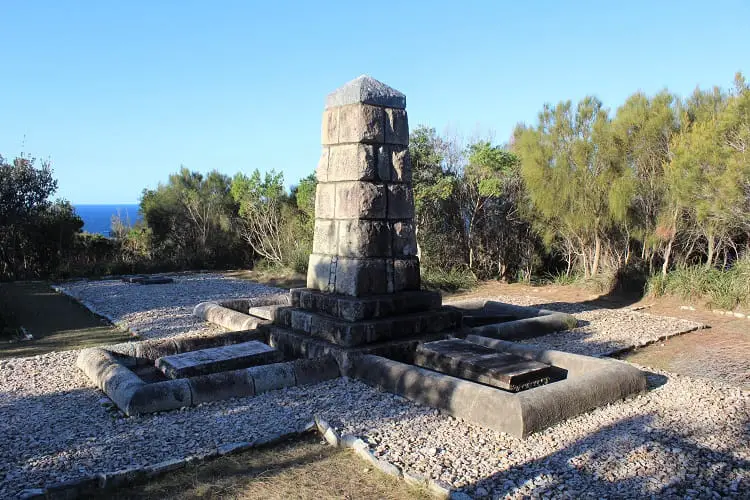 You'll be rewarded with amazing coastal views from nearby Trial Bay Lookout.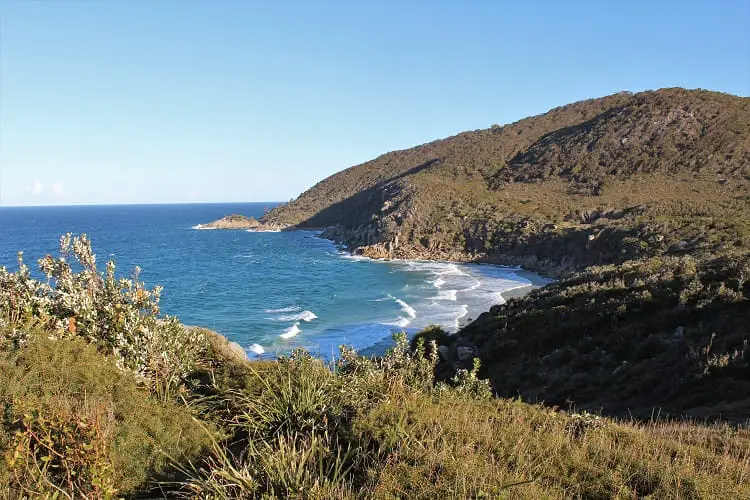 At the southern point of the walk you'll reach pretty Little Bay Beach, which also has toilets and a car park.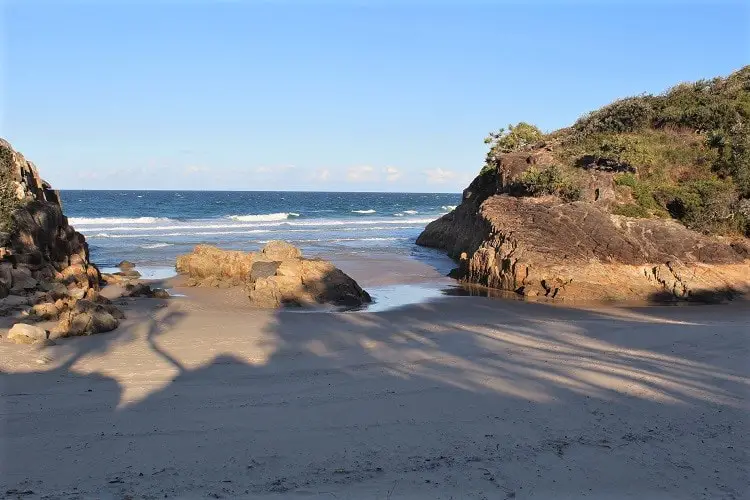 The return section of the circuit passes a well-preserved powder magazine that was used to store explosives for use at the quarry below the prison walls.
---
Macleay River
If you want to enjoy Macleay River itself, drive down to New Entrance Road, where you'll find some waterside picnic spots.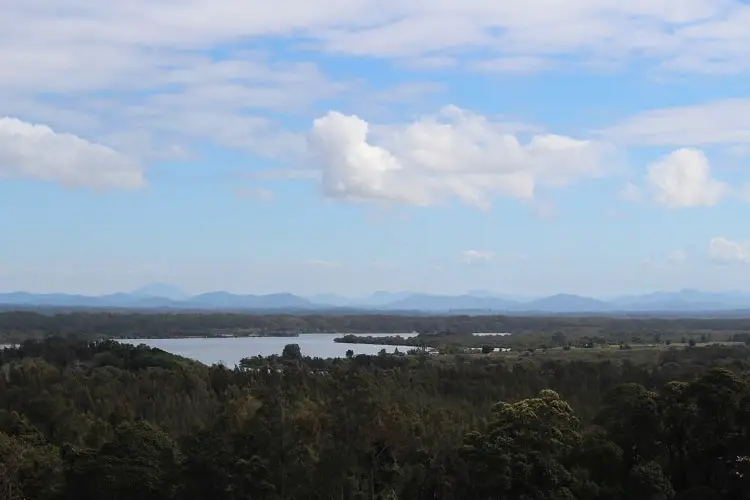 ---
South West Rocks Diving: Fish Rock Cave
One of the best-known things to do in South West Rocks is scuba diving at Fish Rock Cave. This 125m cave runs underneath Fish Rock just 2km off the coastline.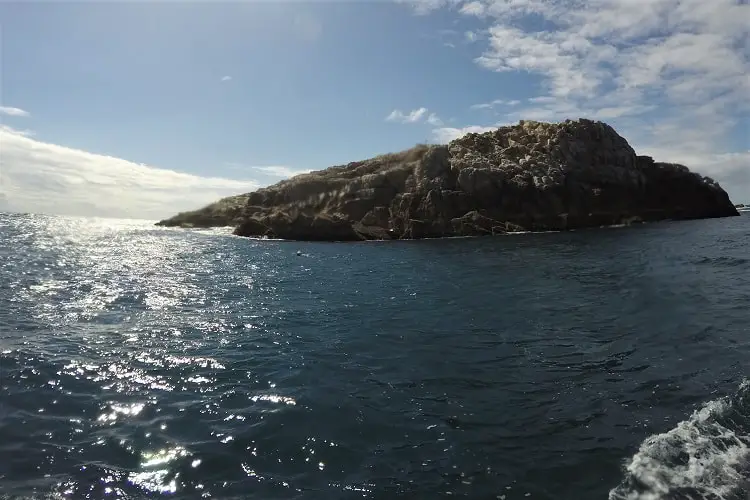 Since my travel mate, Michi, is a keen diver, he headed off to Fish Rock Cave with the guys at South West Rocks Dive Centre while I spent the day exploring! The dive is one of the main reasons we chose to stay in South West Rocks for two nights, and he thoroughly enjoyed it!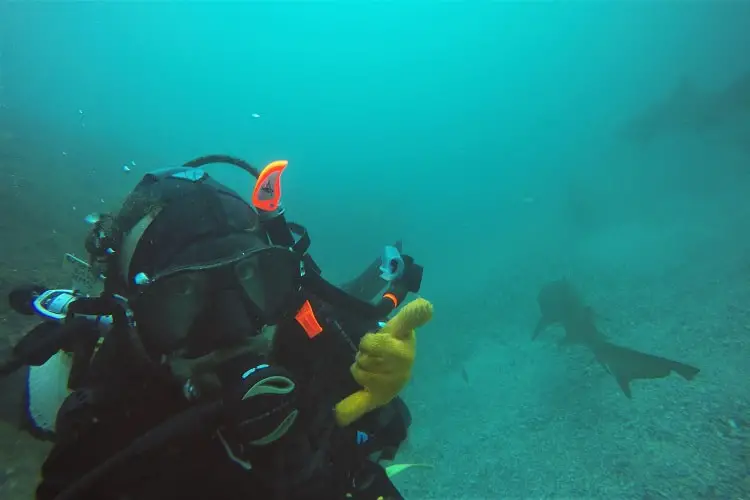 The dive is well known for its resident (and harmless) Grey Nurse Sharks! These can be seen all year round, and rest in the shallow, naturally lit cave entrance during the summer.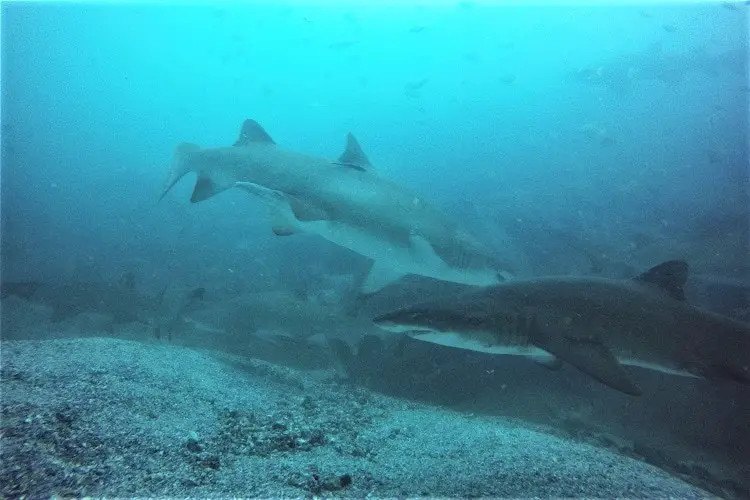 ---
South West Rocks Accommodation
There are plenty of accommodation options in South West Rocks. Whether you prefer a campsite or hotel. Click the link below to look through options.
Browse South West Rocks accommodation on Booking.com
We chose to camp at Big 4 Sunshine Resort South West Rocks, which is walking distance to Trial Bay Beach and backs onto Saltwater Lagoon. While it isn't beachside like the national park camping grounds, the facilities were fantastic.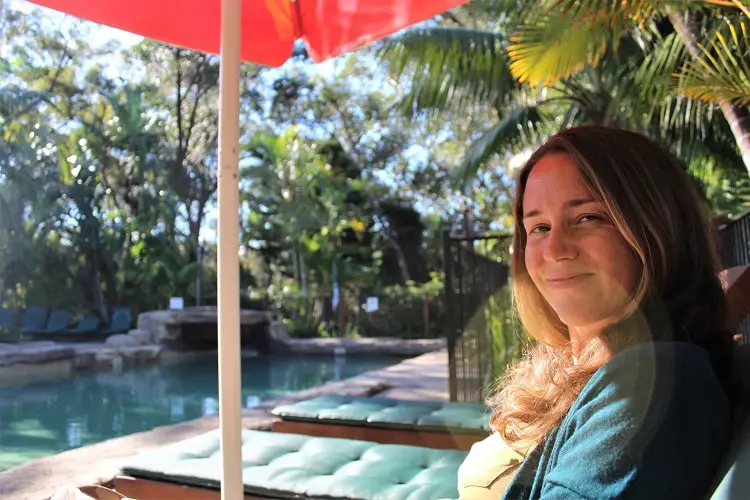 The camping area was very open and grassy (some caravan parks feel more like a big car park!). We even had kangaroos grazing by the tent!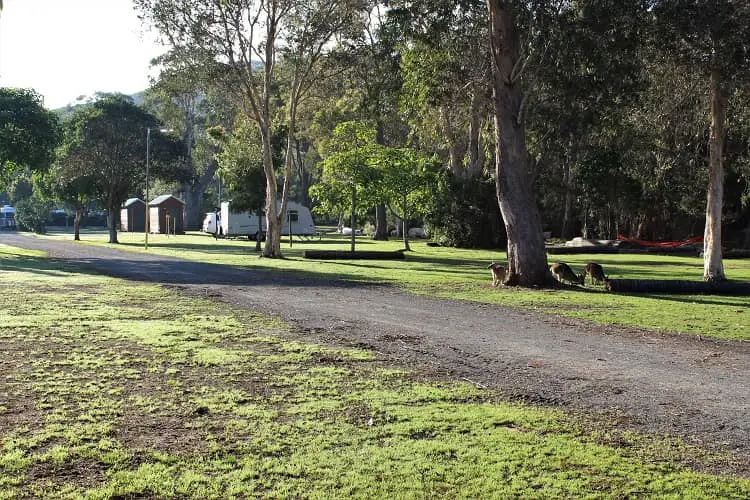 The kitchen was one of the biggest I've seen at a holiday park. There was also a TV room, which was really handy in the evening as we were in a tent during winter!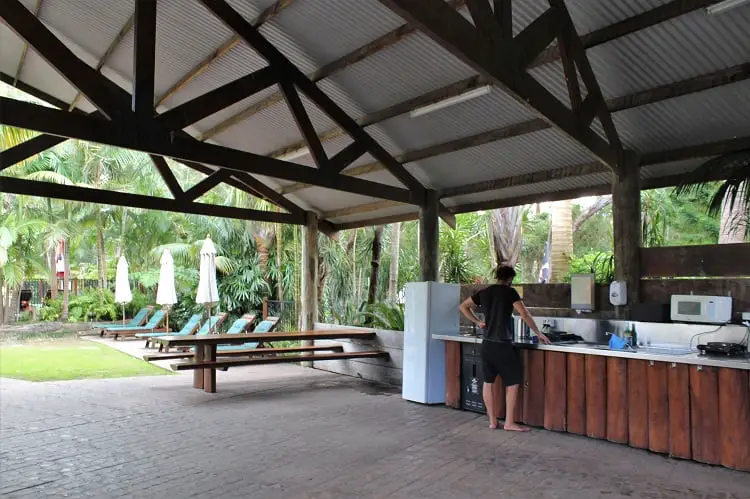 The facilities for kids were great too, with waterslides, a playground and a fun pirate theme!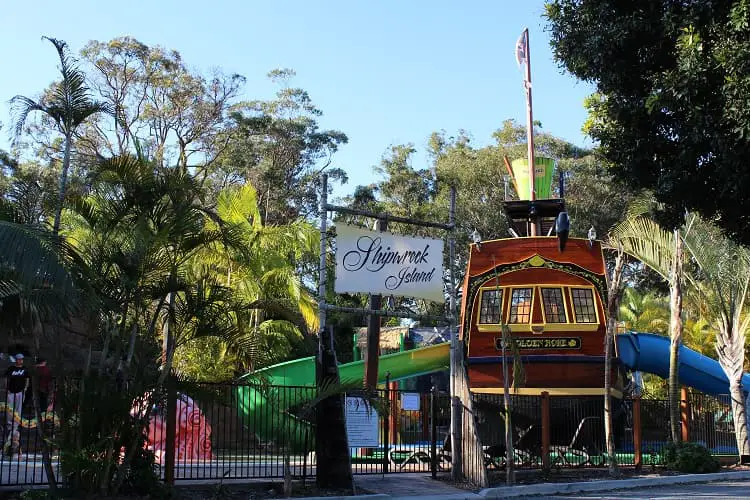 ---
There are so many interesting things to do in South West Rocks, and I'd thoroughly recommend a visit if you're on an east coast adventure, or looking for a holiday destination.
To read my whole Sydney to Brisbane road trip guide, which includes distances, costs and recommended drive stops, make sure you check out my drive itinerary:
Sydney to Brisbane Drive Itinerary
If you're heading up the east coast, here's my guide to Bellingen and Dorrigo, where I stayed next!
Written by Lisa Bull
Lisa Bull, founder of Dreaming of Down Under, has been living in Australia as a British expat since 2015. After travelling to every state and territory in Australia and living in Perth, Brisbane and Sydney, Lisa knows from first-hand experience the best destinations to visit in Australia and the best budget travel tips. Her guides on this blog have been read by over 700k readers and helped thousands of people achieve their dream of living in or travelling Australia.