This post may contain affiliate links. Please see my disclosure policy for more details.
Situated approximately halfway between Sydney and Brisbane on the east coast of Australia, Coffs Harbour NSW is a gem of a seaside city with plenty of things to do and a wealth of stunning scenery.
In Coffs you'll find the shops and restaurants you'd expect from a city combined with a choice of beautiful beaches, rainforest backdrop, and even The Big Banana fun park! The climate is also mild enough to enjoy beach days during winter.
I stayed in the area for two nights during my Sydney to Brisbane road trip, after visiting Bellingen and Dorrigo. I liked the city much more than I expected, particularly as I'd read it was a bit tacky on other blogs (due to The Big Banana)! Read on to find out my recommended things to do in Coffs Harbour.
---
Where is Coffs Harbour?
Coffs Harbour is located in North Coast NSW. The distance from Sydney is 526km, which takes about five and a half hours to drive. From Brisbane, it's a 390km, four and a half-hour drive.
You can also fly into Coffs Harbour Airport, with Qantas, Tigerair and Virgin. It's only 4km into town from the airport.
---
Coffs Harbour Beaches
I thought the beaches around the city were absolutely stunning – really unspoilt with a gorgeous hilly backdrop. A bit of coastal fun should definitely be on your list of things to do in Coffs Harbour!
There are many beaches to choose from in the area, but here are some lovely ones that I visited.
North Wall Beach
Gorgeous North Wall Beach lies just north of the breakwall that runs around the marina to Muttonbird Island. It's hard to believe from the picture that this is a city beach! Not a building in sight!
Park Beach
North of North Wall Beach is Park Beach, the main surf beach in the area. It's normally patrolled during summer, but be aware that there are strong rips.
You can picnic at nearby Park Beach Reserve, next to the car park, or head north on the Macauleys Headland Walk.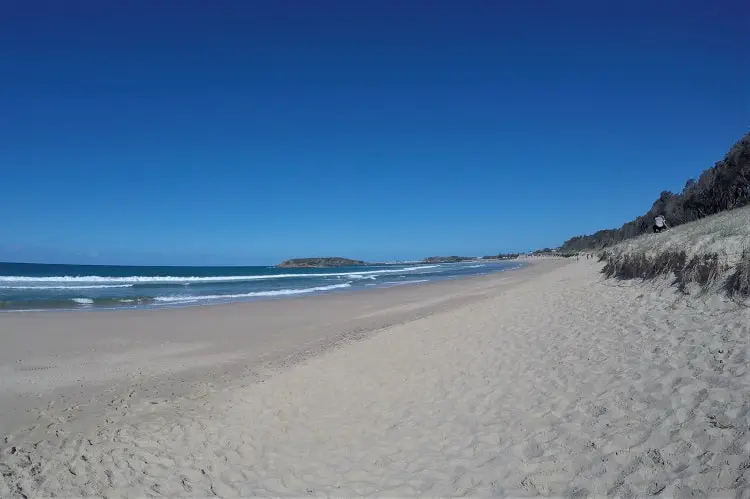 Jetty Beach
Jetty Beach is situated further south, between the old timber jetty and Coffs Harbour Marina, and looks out onto Muttonbird Island. The beach has access to toilets, showers, picnic shelters and barbecues in adjacent Jetty Foreshores Park. It's also close to the Jetty Strip restaurants if you get peckish!
Sapphire Beach
About 11km north of the town is rugged Sapphire Beach. I camped at Sapphire Beach Holiday Park (see further down for details), so this was my local!
---
Coffs Creek Cultural Stand Up Paddle
To combine watersports, scenery and culture, you can join a stand up paddle tour led by Aboriginal people at Wajaana Yaam Adventure Tours, learning stories and tasting bush food along the way.
---
Muttonbird Island Nature Reserve
Muttonbird Island Nature Reserve is an easy walk from Coffs Harbour Marina via Breakwater Walk. You can view the Solitary Islands from Eastern Lookout, whale watch between May and November and admire the seabirds up close.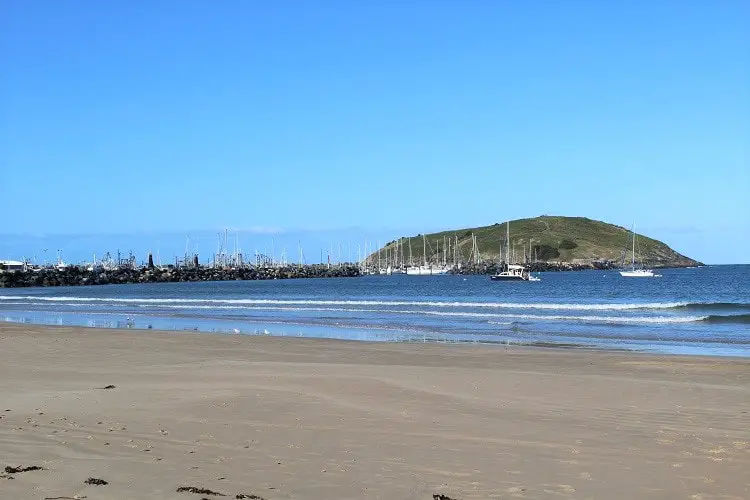 ---
Solitary Islands Marine Park
The water stretching along North Coast NSW from Coffs Harbour up to Sandon River forms part of 75km-long Solitary Islands Marine Park. The park is home to diverse habitats, such as reefs, estuaries, beaches and ocean, as well as the Solitary Islands and hundreds of tropical and temperate marine species.
You can enjoy the marine park on a scuba dive or whale watching trip (between June and October) with Jetty Dive.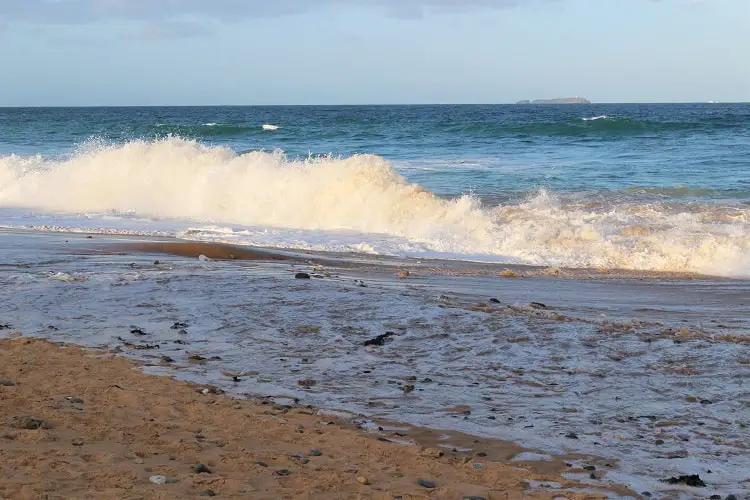 ---
Coffs Harbour War Memorial Olympic Pool
If you fancy a workout and want to swim laps instead of splashing in the waves, Coffs Harbour War Memorial Olympic Pool is ideal. There's a 50m solar-heated pool outdoors, as well as a 25m heated pool indoors.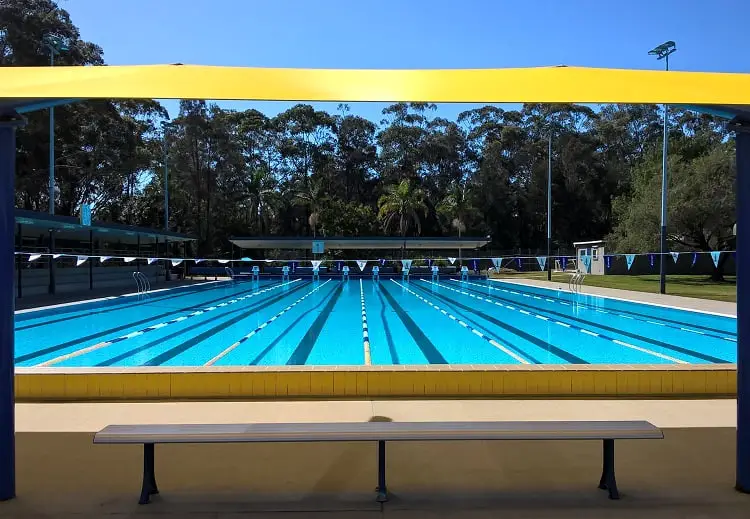 ---
Coffs Harbour Shopping & Eating
One of the things I enjoyed about Coffs Harbour was the shopping and restaurants of a small city combined with the beautiful hilly backdrop of a country town.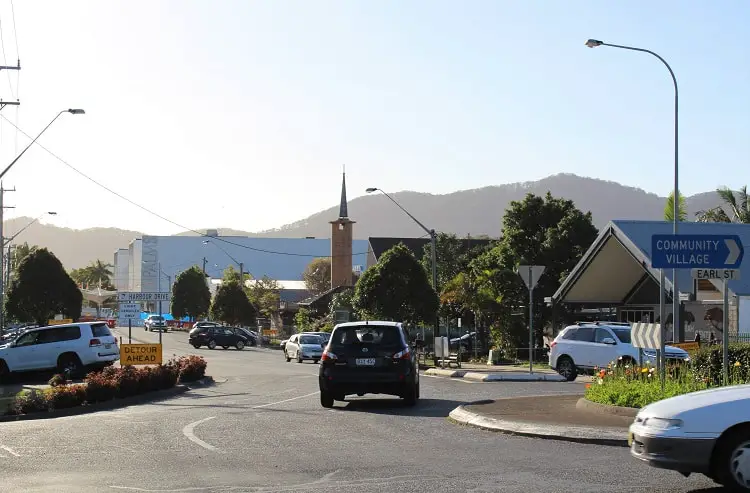 You'll find plenty of shops and cafes on Harbour Drive near Grafton St, including indoor Coffs Central. For a choice of cafes and restaurants head to the ocean end of Harbour Drive to Coffs Harbour Jetty Strip.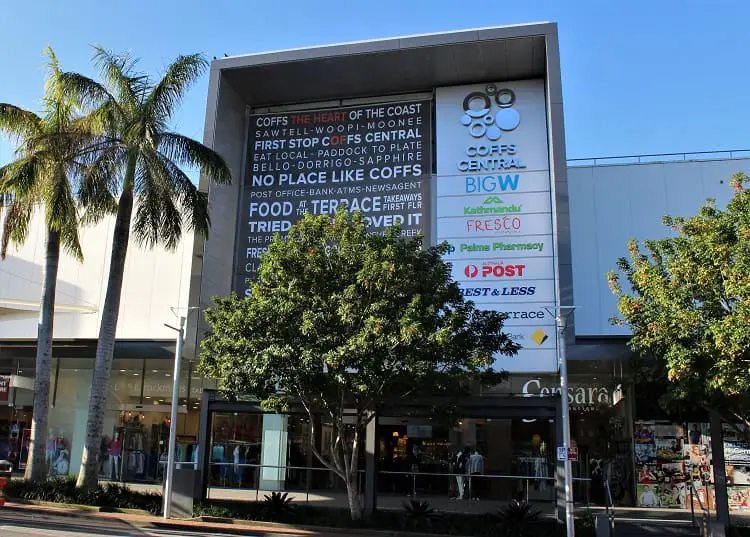 ---
The Big Banana Coffs Harbour
You can't miss The Big Banana as you're driving along the Pacific Highway! While the banana itself is one of the "big things" you can see in Australia, The Big Banana is a fun park in Coffs Harbour, not just a giant sculpture!
It didn't go in myself, but it would be a great place to take kids. The park has water slides, toboganning, ice skating, mini golf, reptiles and more!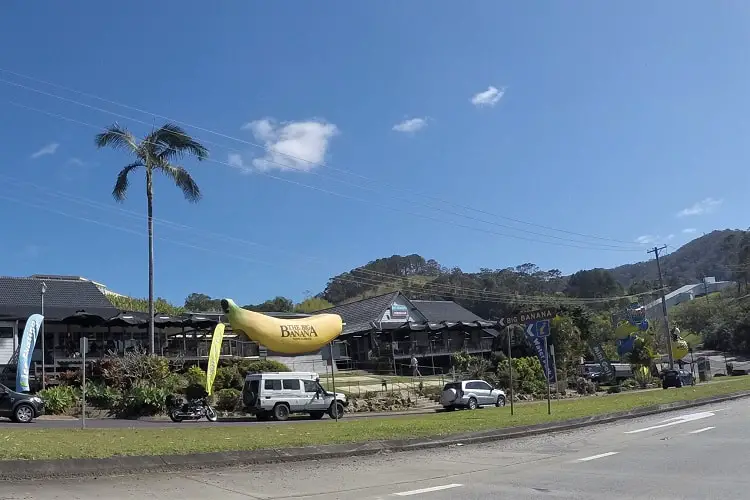 ---
Sealy Lookout & Bruxner Park Walks
Visiting Sealy Lookout is one of my top recommended things to do in Coffs Harbour. Just follow the Pacific Highway north for five minutes from the town and you'll spot the sign for the turn off at Bruxner Park Road. It's then a 6km drive through banana plantations and avocado groves to the lookout.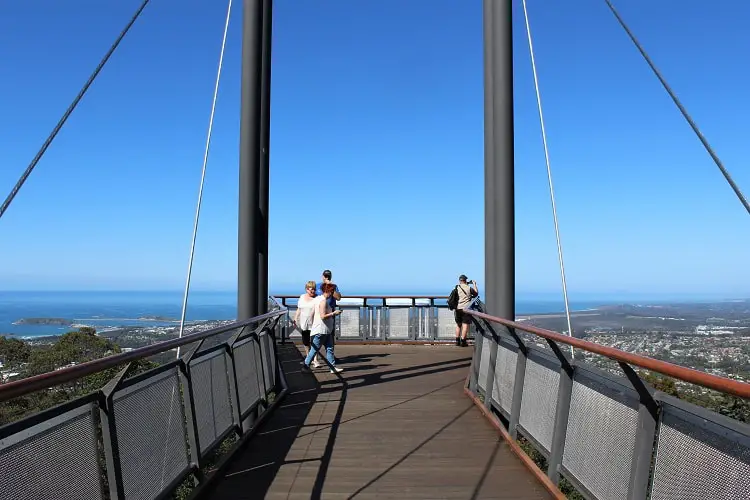 You'll find picnic tables, toilets and walking tracks through Bruxner Park at the lookout, as well as Forest Sky Pier which juts out for 22m over the rainforest. The view of the city, ocean and forest is absolutely stunning.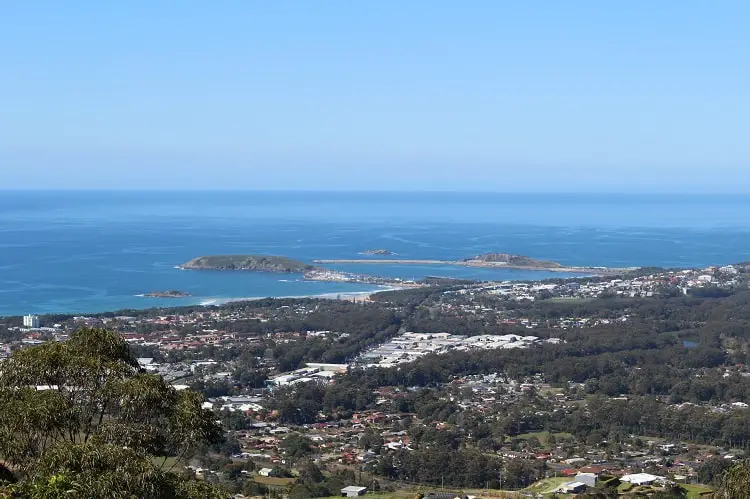 ---
Coffs Harbour Accommodation
There's plenty of holiday accommodation in Coffs Harbour. I've stayed in both the YHA and a holiday park, but follow the link below to browse through a full list of options, including hotels.
Browse Coffs Harbour Accommodation on Booking.com
Coffs Harbour YHA Hostel
On my way up the coast I stayed a night at Coffs Harbour YHA, which is a great, central option if you're backpacking. Like most YHAs in Australia, it's clean with modern facilities and a great communal area. There's even a pool!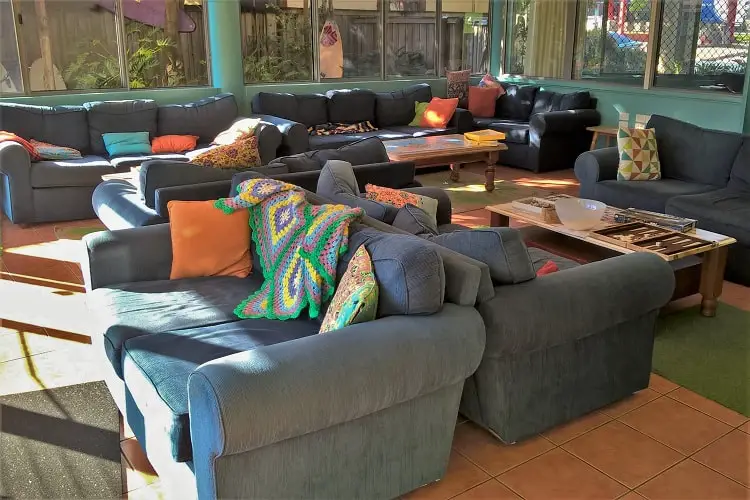 Coffs Harbour Camping
On my way back down the coast to Sydney with my friend, I camped at Sapphire Beach Holiday Park. The park is about 11km north of the town, but right by beautiful Sapphire Beach.
Book Sapphire Beach Holiday Park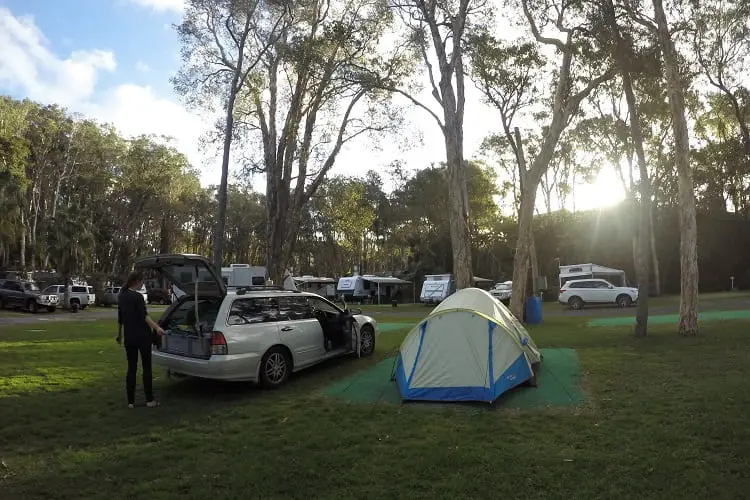 The holiday park has a lovely green setting and very fancy swimming pool area!
There's also a large camp kitchen and a TV room on site.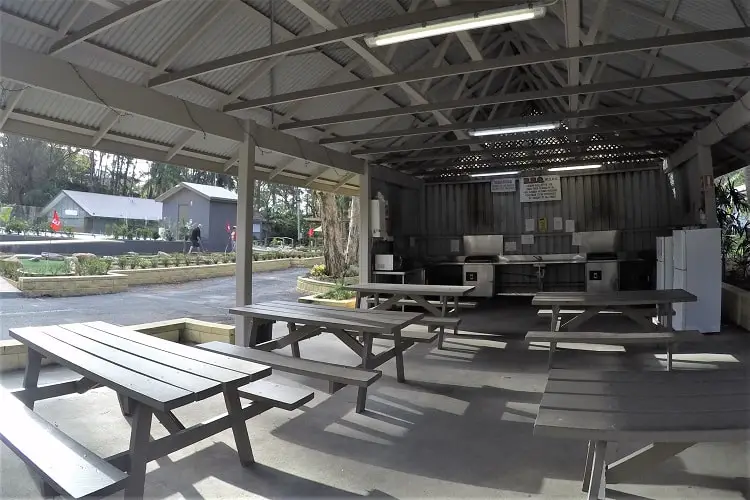 Since Sapphire Beach is only a short walk away, we managed to catch the winter sunrise!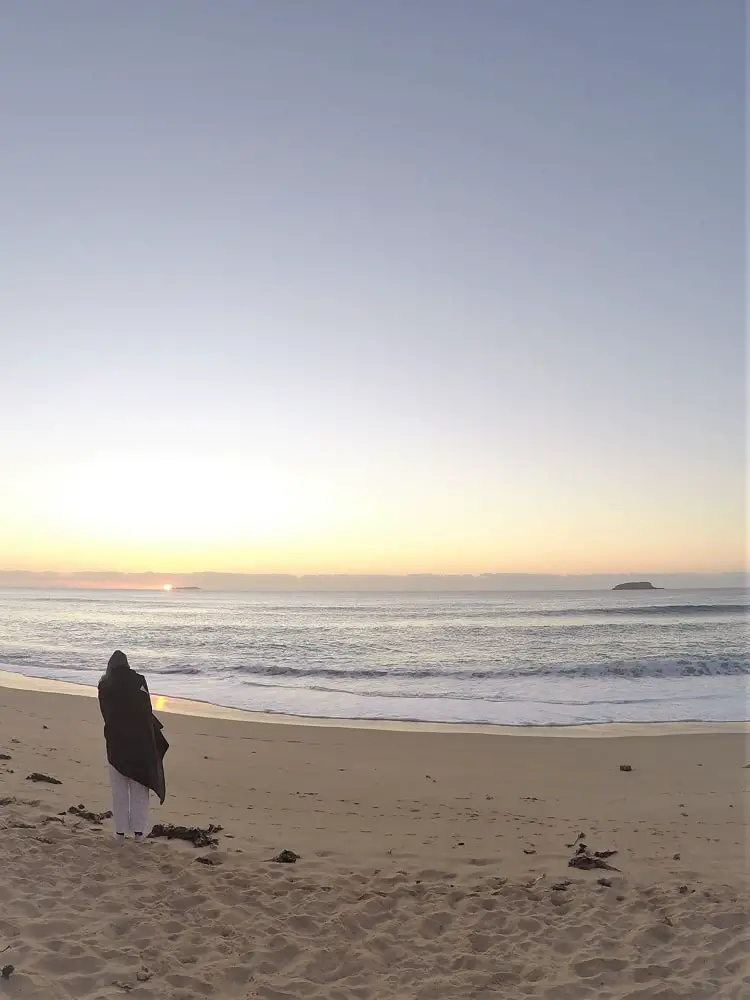 ---
Visit Bellingen & Dorrigo
It's only a 30-minute drive to the pretty, bohemian town of Bellingen from Coffs Harbour. It's a great destination for a day trip, with quirky old building, stylish boutiques, cute cafes and nearby Dorrigo waterfalls.
Guide to Bellingen & Dorrigo NSW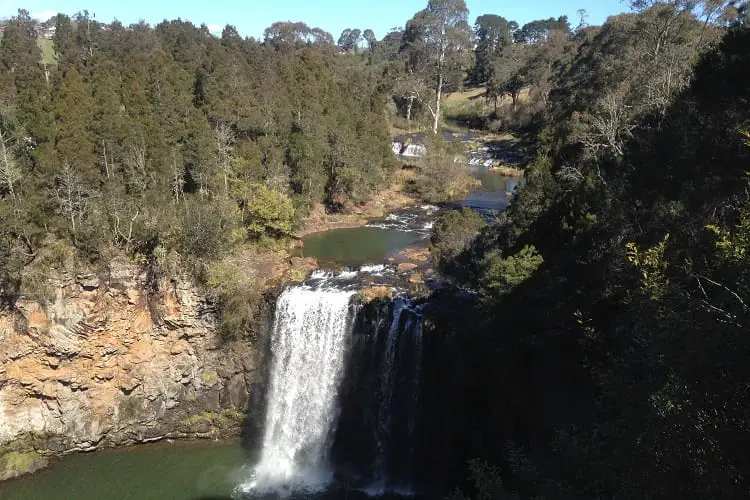 ---
To read about my whole Sydney to Brisbane road trip, which includes recommended drive stops, distances, costs and accommodation, check out my drive itinerary below:
Sydney to Brisbane Drive Itinerary
If you're heading north up east coast Australia, here's my guide to Yamba and Angourie, the next towns I stayed at!
Written by Lisa Bull
Lisa Bull, founder of Dreaming of Down Under, has been living in Australia as a British expat since 2015. After travelling to every state and territory in Australia and living in Perth, Brisbane and Sydney, Lisa knows from first-hand experience the best destinations to visit in Australia and the best budget travel tips. Her guides on this blog have been read by over 700k readers and helped thousands of people achieve their dream of living in or travelling Australia.