This post may contain affiliate links. Please see my disclosure policy for more details.
One of the biggest draws of life in Sydney is the long, meandering expanse of coastline. Whether you're up at Barrenjoey or down south in Cronulla, Sydney's east-coast beaches are notoriously beautiful.
Soft white sand, crashing turquoise waves and close proximity to the city give places like Bondi Beach worldwide fame. But with fame comes tourists. Lots and lots of tourists. And while it can be comforting to close my eyes and listen to a sea of British accents like my own, on a beach day in Australia the only sea I really want to hear is the salty, full-of-fish variety.
Don't get me wrong, the fun-filled atmosphere of well known beaches like Bondi and Coogee can certainly be enjoyable. Locals and tourists alike flock there at weekends during the summer, setting up for the day with music, food and sun shades; everyone's having ball.
But there are times I like to escape the action and head off along the coast to discover the more tranquil spots that the locals like to keep under wraps. Places I can close my eyes and hear nothing but ocean waves and the occasional cheeky sea gull. (If you feel the same way, check out my post on the beaches of Bundeena that you can easily reach by ferry from Cronulla).
I was recently lucky enough to house sit down in south-eastern Sydney, just a short drive away from the less touristy stretch of coastline from Maroubra down to Yarra Bay. Itching to explore as always, I set out to discover as much of the area as I could. Every beach I visited deserves its own blog post, which I'll write shortly, but for now here's an overview of Sydney's south-eastern beaches.
---
Maroubra Beach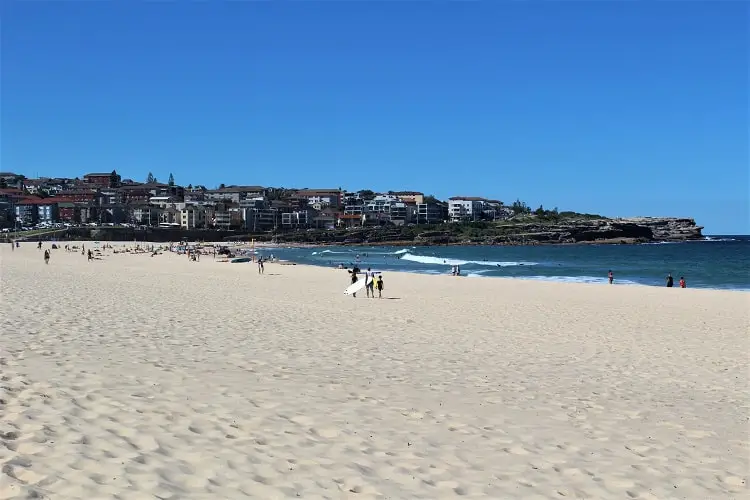 Stretching along the coastline for over 1km, Maroubra Beach is breathtakingly huge. With soft white sand and enormous, crashing waves, Maroubra is extremely popular with surfers, and even has a surfboard hire shop right behind the beach.
Its vast size and lesser-known status mean Maroubra has plenty of room for everyone despite its popularity with the locals. When I visited in the late afternoon on a weekday I headed towards South Maroubra and, as you can see from my picture, enjoyed a huge amount of space to myself. Exactly how I like it!
The size, abundance of free parking, easy access to amenities and surrounding greenery make Maroubra Beach a real winner in my eyes.
---
Malabar Beach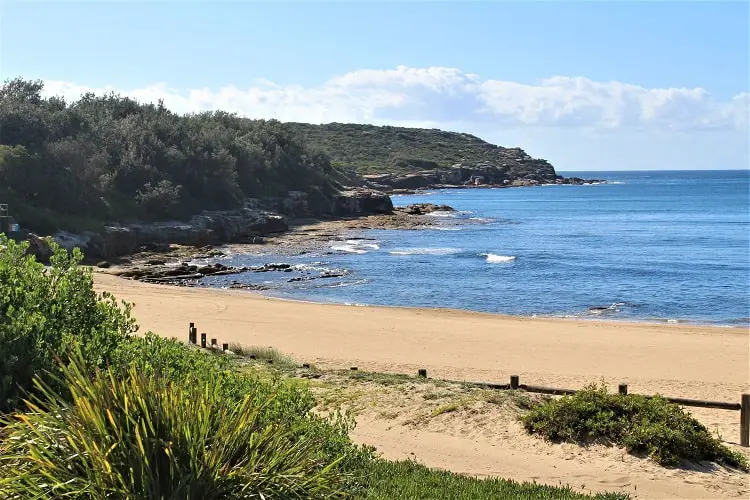 Whilst much smaller than its northerly neighbour, Maroubra, Malabar Beach is no less impressive. Set deep within Long Bay, Malabar has much calmer waves and is perfect for paddle boarders or people who prefer a relaxing swim in still water to getting thrown about relentlessly by nature. It was so quiet when I visited that I had the very smug feeling of finding somewhere no one else knew about!
Parking is free, toilets and picnic tables are located directly behind the beach, and there's even a lovely rock pool to swim in if you head down Bay Parade towards Randwick Golf Course. All in all a beautiful place to spend the day.
---
Little Bay Beach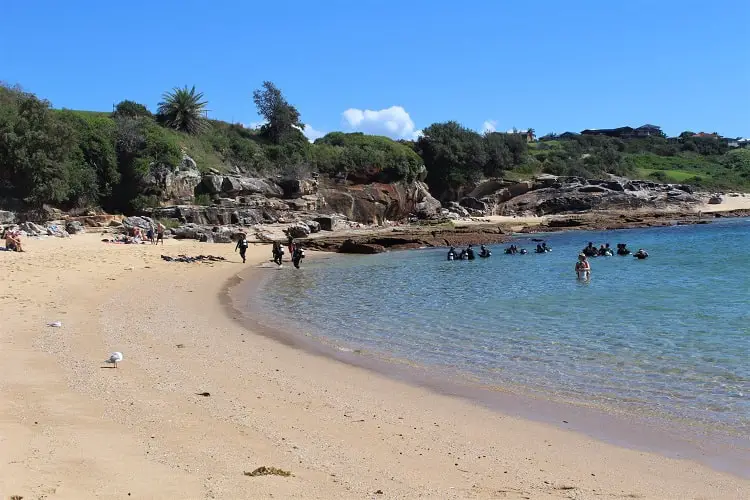 Little Bay Beach is certainly a sparkling, hidden gem. Follow Anzac Parade south from Malabar and you'll find yourself in the tiny suburb of Little Bay. Head down the wooden staircase that's set back behind the Memorial Chapel to reach the short crescent of sand at Little Bay Beach.
While there are cafes and a supermarket along Pine Avenue for those who feel the need, the beach is sheltered enough to forget you're anywhere near civility. The water is crystal clear; the rocks are rough and craggy. Overall, Little Bay Beach feels way more like a secret tropical island than part of one of the world's most crowded cities.
---
Congwong Beach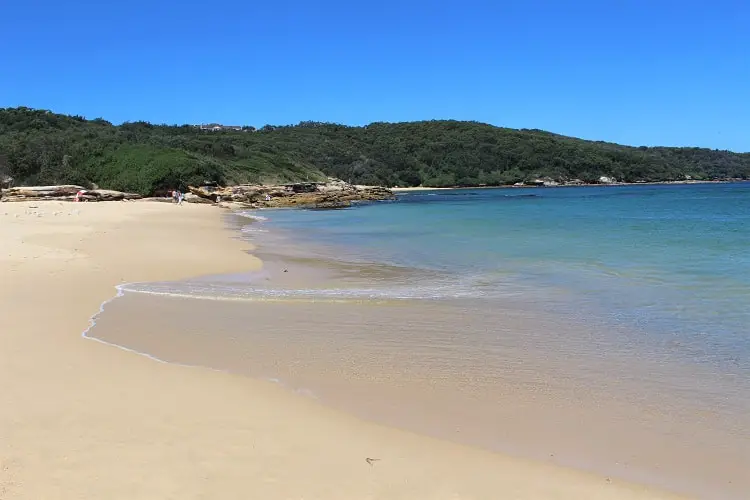 Heading southwest from Little Bay takes you to the Sydney suburb of La Perouse, set on the northern headland of Botany Bay. Park for free along the southern circle of Anzac Parade, and from there you can easily stroll the 100m into Botany Bay National Park and stretch out on the idyllic white sand of Congwong Beach.
Circled by lush greenery and with views of isolated Bare Island, it's hard to believe you're less than 3km away from the vast industrial metropolis of Port Botany. If you're feeling energetic continue further into the national park and join the walking tracks to Henry Head and Cape Banks.
---
Little Congwong Beach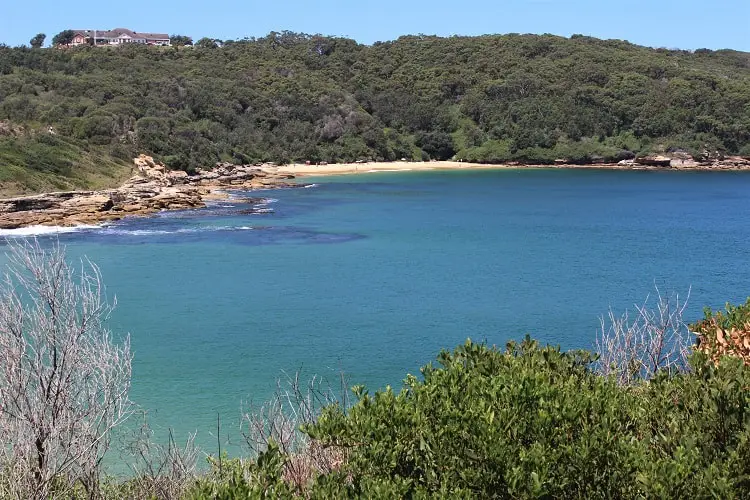 I'll get straight to the point: Little Congwong is a nudist beach (hence my picture taken from far, far away)! Something I didn't realise until I arrived and found myself surrounded by naked men. Bare bums aside, it's a beautiful curve of white sand and only an extra 600m from Congwong Beach. Just don't arrive holding a giant camera in your hand like I did.
---
Frenchmans Beach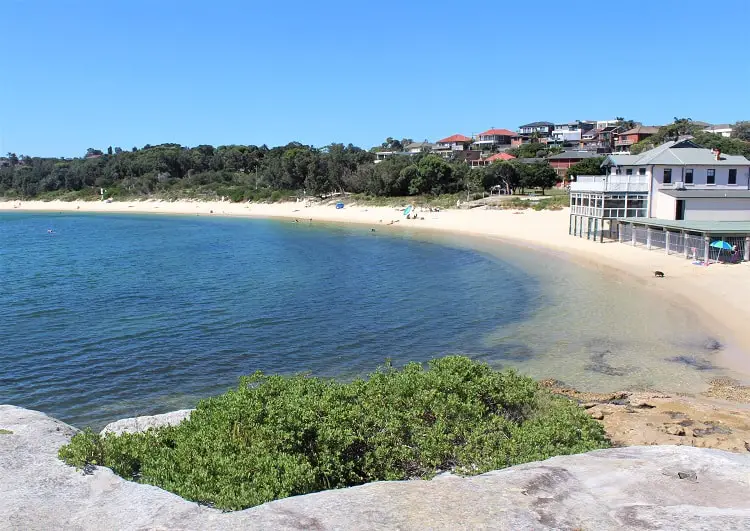 Frenchmans Beach is longer than Congwong and closer to the cafes and restaurants along Endeavour Avenue and Anzac Parade. There are toilets, picnic tables, barbecues, a small children's playground and even an exercise station directly behind the beach.
The sand is impressively white and the clear water extremely still – perfect for a relaxing dip. The downside for some will be the view of industrial Port Botany, but overall it's a very tranquil spot to escape the Sydney crowds. I even saw two wedding parties having their photos taken here.
---
Yarra Bay Beach
Drive or walk up Elaroo Avenue behind Frenchmans Beach and you'll come to the peaceful expanse of Yarra Bay Beach. It's the last beach before you reach Port Botany, so it does have the industrial view on one side. Despite that it still has an incredibly quiet, relaxing vibe, with plenty of free parking and a toilet block.
Take a swim in the calm water, nestle into the low sand dunes and watch the planes descend towards nearby Sydney International Airport. As you're facing southwest you should get a pretty good sunset. The perfect way to end the day!