This post may contain affiliate links. Please see my disclosure policy for more details.
With calm, clear water, soft white sand and choice of international restaurants, Brighton-Le-Sands down in the south of Sydney is a fantastic spot for a day out, or even a Sydney staycation!
Situated along Sydney's longest beach (Lady Robinsons) on the shores of Botany Bay, Brighton has a Mediterranean feel, as well as a walk/cycle track running all the way up to Kyeemagh and down to Ramsgate if you're feeling active.
Being close to Sydney Airport, it's a great area to stay in if you need to catch a plane. And with its Greek and Italian restaurants, you'll already feel like you're on holiday! While Botany Bay does have some aircraft noise and industrial Port Botany in the distance, it still has a beautiful beach and great atmosphere.
So if you're looking for a change from the Eastern Suburbs, here's my guide to visiting Brighton-Le-Sands.
---
Where is Brighton-Le-Sands?
Brighton-Le-Sands is about 13km southwest of Sydney CBD, on the long stretch of Botany Bay beaches to the west of Sydney Airport. It's a great spot to take visitors to if they've got a few hours to kill before catching a plane.
It takes about 35 minutes to get to Brighton from the city, either by car or by taking a train to Rockdale then catching a 478 or 479 bus. There's plenty of free road parking along The Grand Parade, as well as at the small carparks dotted along the ocean side of the road.
---
Brighton-Le-Sands Beach
With volleyball nets and a netted-off swimming area, there are plenty of things to do at Brighton-Le-Sands Beach, and all without the hectic throngs of backpackers that flock to Bondi! If you just want to relax, it's easy to find space on the fine, white sand; it amazes me how quiet it can be on a sunny weekend.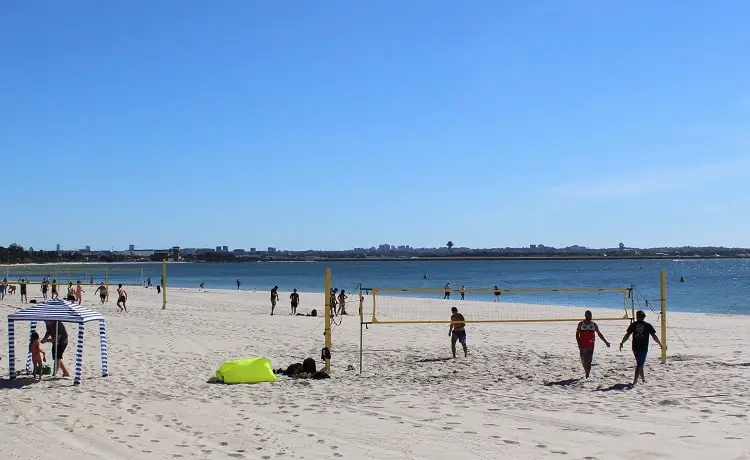 For refreshments or a meal, Brighton Kiosk at Le Sands Pavilion is a nice little cafe right on the beachfront. It's open daily from 7am.
---
Brighton-Le-Sands Restaurants
Brighton is sometimes referred to as "Little Greece", and you'll see why if you go for a stroll along Bay Street. For waterside dining, try Le Sands Restaurant at the pavilion, which serves lunch and dinner seven days a week.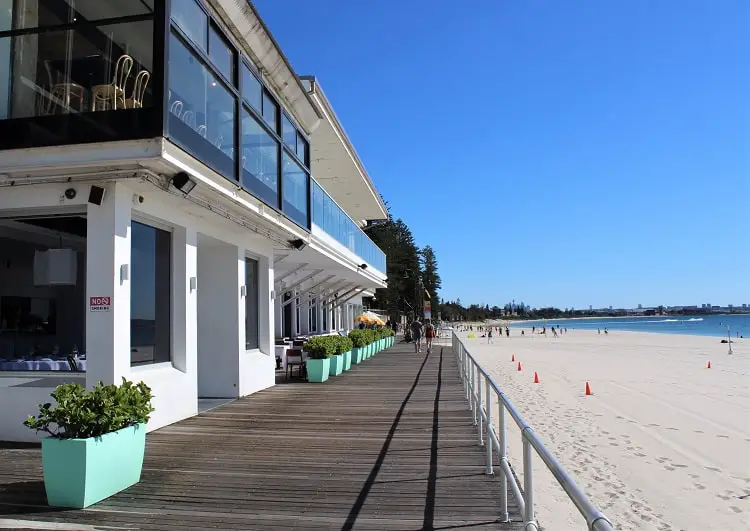 Here's a list of some of the other popular restaurants in Brighton-Le-Sands:
Bianco Kitchen – Italian
Hurricane Grill – Steak and ribs
Atlantis on the Bay – Lebanese
La Piazza – Wood-fired pizzeria
---
Brighton-Le-Sands Accommodation
If you want to make a weekend of it and have a staycation, or need to sleep close to the airport for an early flight, Novotel Sydney Brighton Beach is a 4.5* hotel right on the Grand Parade and has ocean views, a swimming pool and a spa.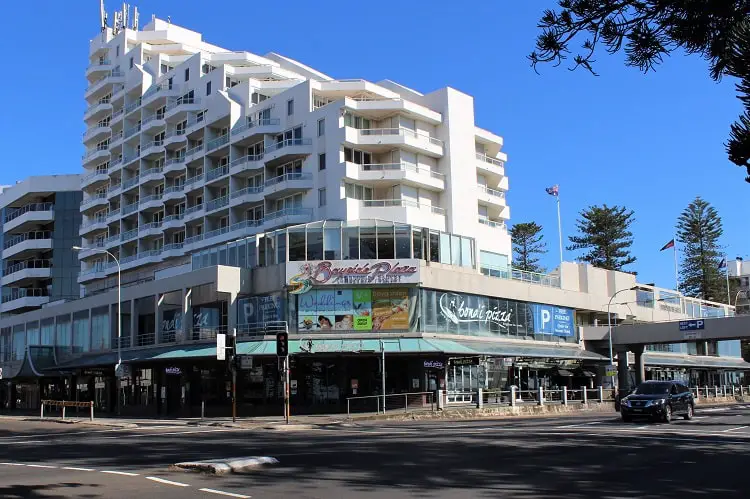 ---
Walk to Monterey & Ramsgate
If you fancy a walk or cycle, the track behind the beach runs all the way south to Monterey and Ramsgate, which are a bit quieter than Brighton-Le-Sands.
You'll find more shops and eateries on Ramsgate Road, including Omeros on the Beach, a Greek-style seafood restaurant right by the water.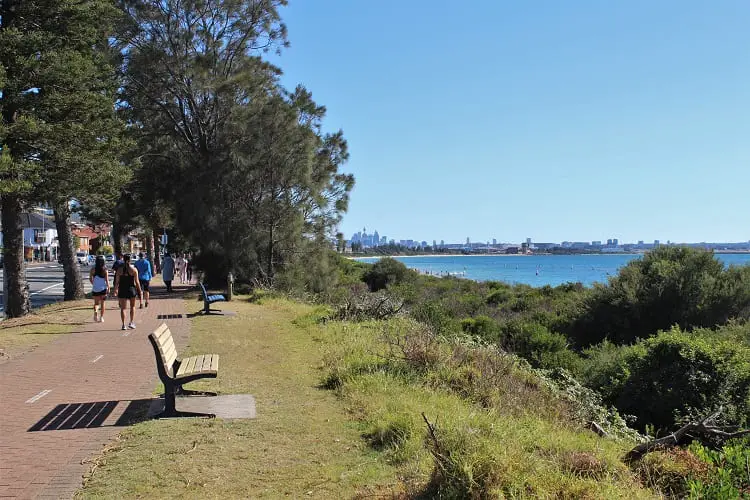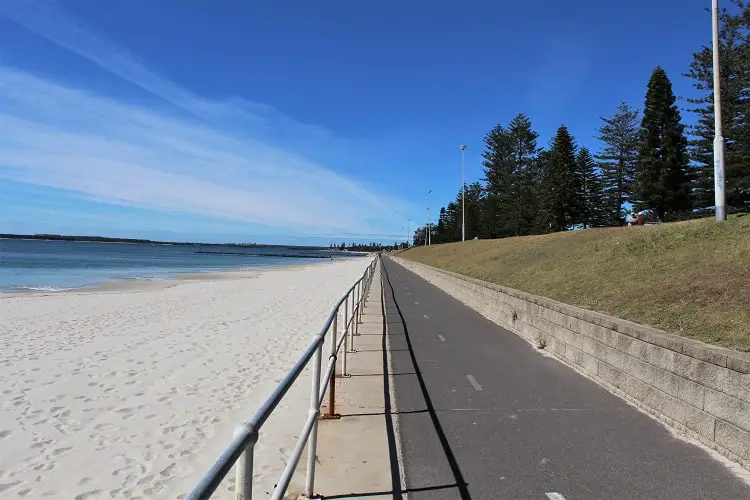 Monterey also has a netted swimming area, as well as a children's playground in Cook's Park.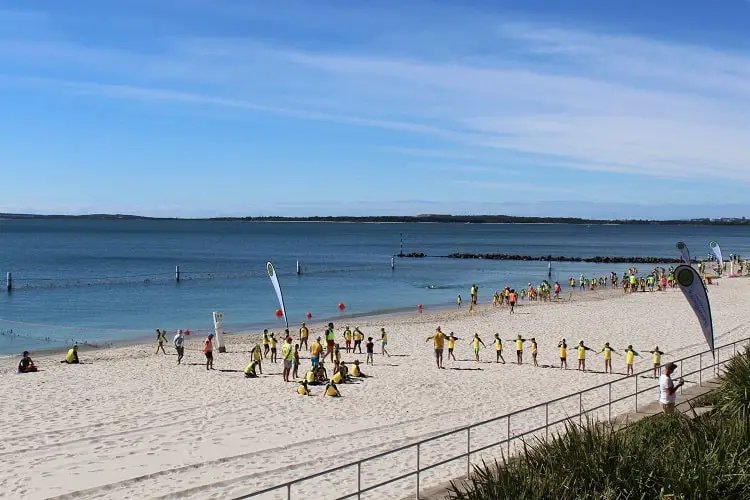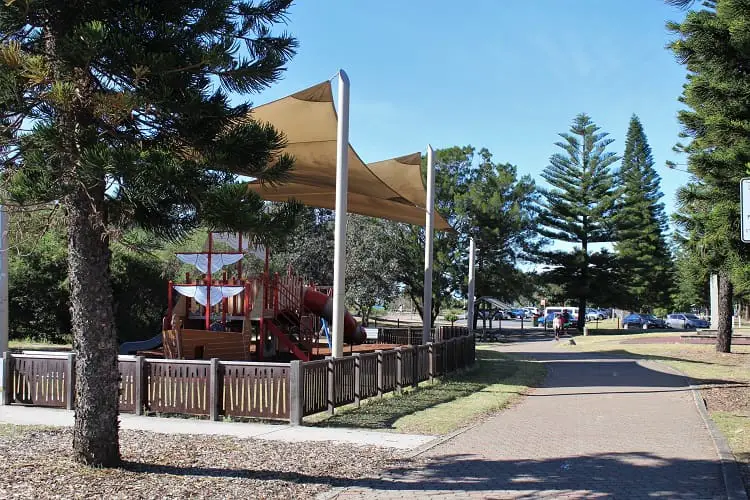 There are even a few picnic spots along the way, as well as toilets and free carparks right behind the beach.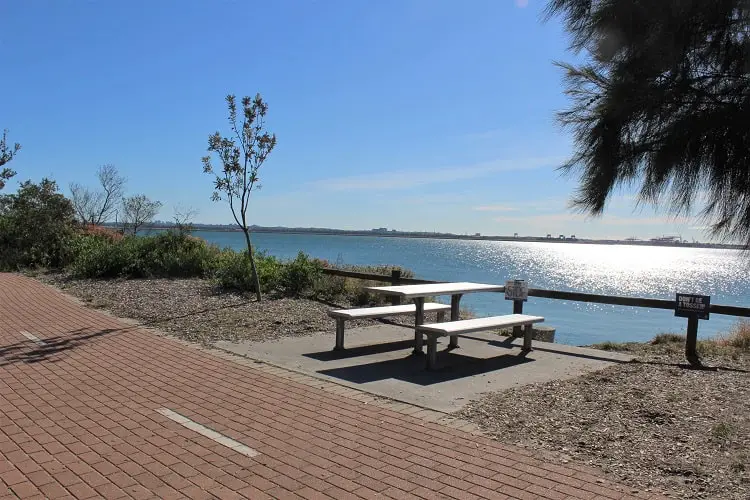 ---
Explore Dolls Point, Sandringham & Sans Souci
Continuing south from Ramsgate takes you to Dolls Point and Sandringham. If you're put off by the industrial view of Port Botany and the airport at Brighton, you actually lose it completely once you reach these parts, and look across to Towra Point Reserve instead. It's like being at a totally different beach!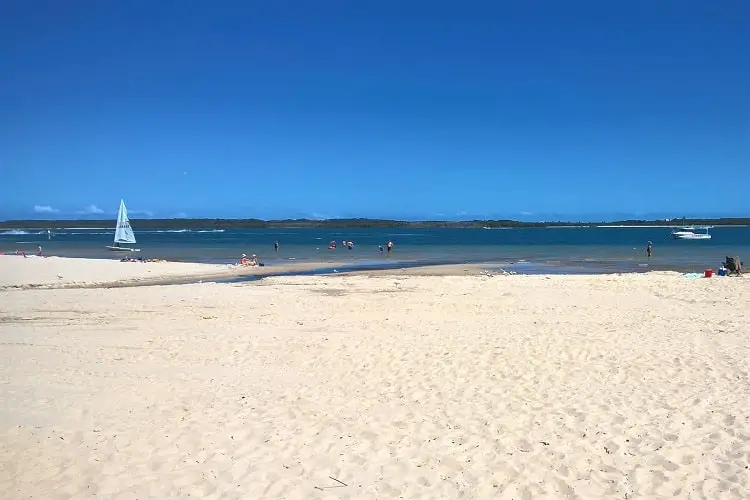 There's plenty of free parking next to the beach at George's River Sailing Club (head to Sanoni Avenue), which has a beachside café as well as a bar and restaurant.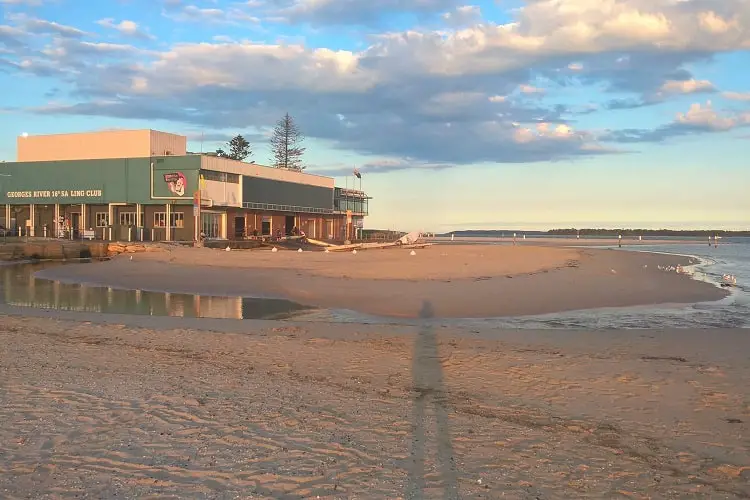 You'll also find toilets, barbecues and picnic tables behind the club in Peter Depena Reserve.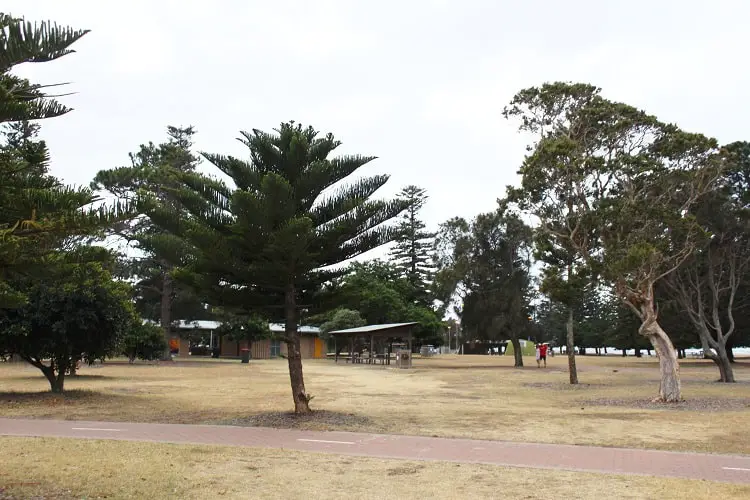 As you can see, Sandringham is also an ideal spot for sunset! And you can go for a stroll along the lovely waterside houses.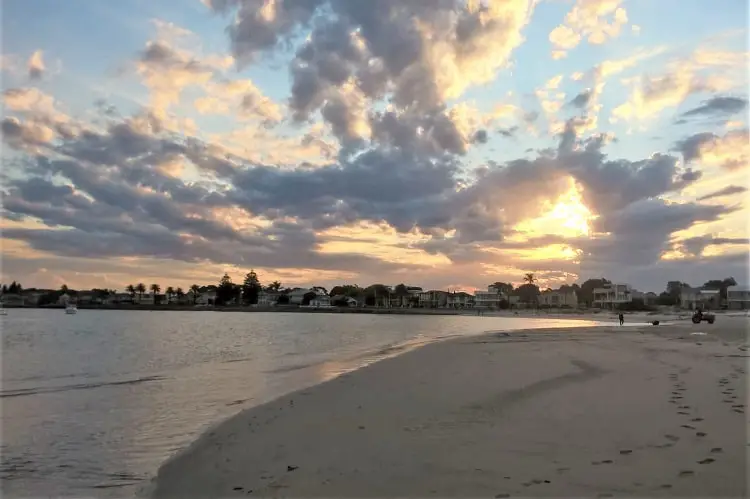 There's also great sunset views along the edge of George's River in Sans Souci, as well as shops and restaurants along Rocky Point Road. You could always grab a takeaway and head to the water's edge!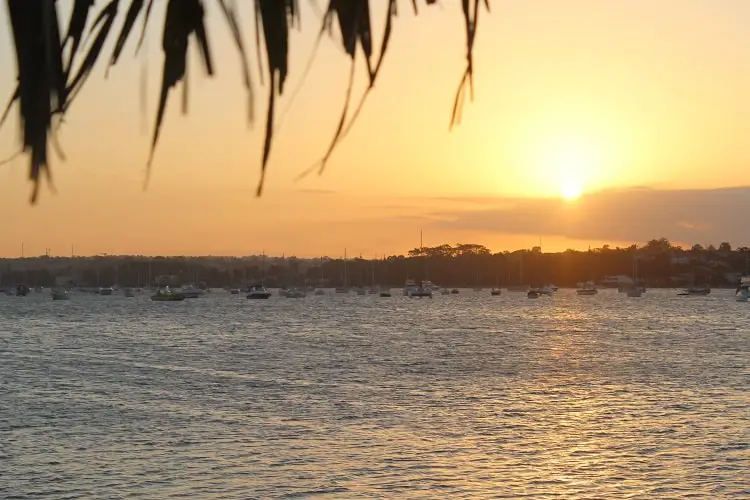 ---
Plane Spotting at Kyeemagh
If you want to stick close to the airport, or have a good view of the planes coming in and out, head north from Brighton-Le-Sands to Kyeemagh Beach. You'll find another netted swimming area and cafe at C-Side Kiosk.
I took some British friends here before they flew back home and their kids loved the children's playground behind the beach.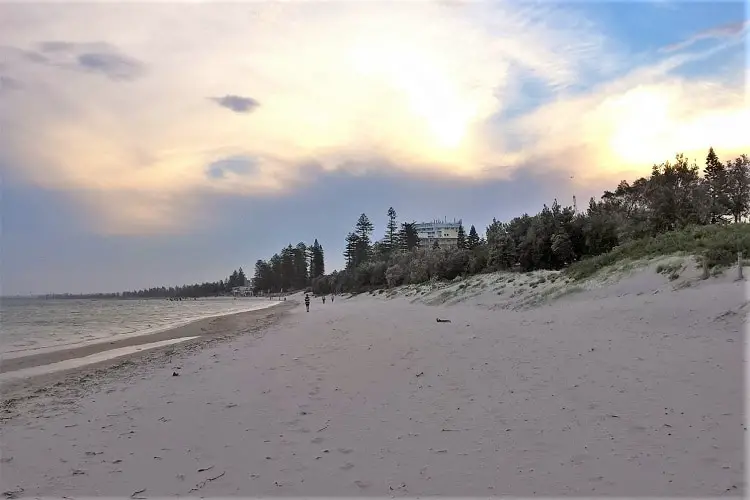 ---
Another great spot to visit around Botany Bay is La Perouse, southeast of the airport. Take a look at my guide below to find out about the beautiful beaches and walks there.
La Perouse, Sydney Guide: Beaches, Aboriginal Markets & Bare Fort Island
For another Sydney day trip to Botany Bay, Kurnell (near Cronulla) has fantastic clifftop hikes, a quiet beach (and dog beach) and historic landmarks. It's where Captain Cook first landed in Australia.
For day trips outside of Sydney, here are my top ten recommendations!
Top 10 Scenic Day Trips from Sydney
Happy exploring!
---
Written by Lisa Bull
Lisa Bull, founder of Dreaming of Down Under, has been living in Australia as a British expat since 2015. After travelling to every state and territory in Australia and living in Perth, Brisbane and Sydney, Lisa knows from first-hand experience the best destinations to visit in Australia and the best budget travel tips. Her guides on this blog have been read by over 700k readers and helped thousands of people achieve their dream of living in or travelling Australia.