This post may contain affiliate links. Please see my disclosure policy for more details.
If you're looking for a nature-filled day trip from Sydney, simply drive an hour south to reach beautiful Wattamolla Beach in the leafy Royal National Park. With a beautiful waterfall, swimming lagoon and picnic area, you'll find plenty more things to do at Wattamolla Beach than laze around on the sand.
Unlike other Royal National Park beaches, Wattamolla Beach can be easily reached by car. If you're feeling energetic, the beach offers direct access onto the Coast Track, a stunning coastal walk stretching all the way from Otford to Bundeena.
Read on to find out how to enjoy a spectacular day at Wattamolla Beach. Alternatively, watch my YouTube video below!
---
How to Get to Wattamolla Beach
Wattamolla Beach is located about halfway down the coastline of the Royal National Park, in the Sutherland Shire of Sydney, NSW.
To get to Wattamolla Beach car park, follow the Princes Highway south from Sydney, and turn left at the sign for the Royal National Park onto Farnell Avenue in Loftus. This turns into Audley Road, and you'll soon spot Audley Dance Hall and visitor centre.
Cross the Hacking River at Audley Weir to get onto Sir Bertram Stevens Drive, and you'll see the visitor centre. While you don't need to pay to access Wattamolla Beach, you do need to pay for parking. You can either buy a park pass at the park entrance or at the Royal National Park Visitor Centre.
Wind through the park, passing the turn off for Bundeena, then turn left onto Wattamolla Road. This takes you to parking at Wattamolla Beach. It's a popular location on summer weekends and school holidays, so it's best to check the @RoyalNPAlerts Twitter link to see if the car park is full before you set off.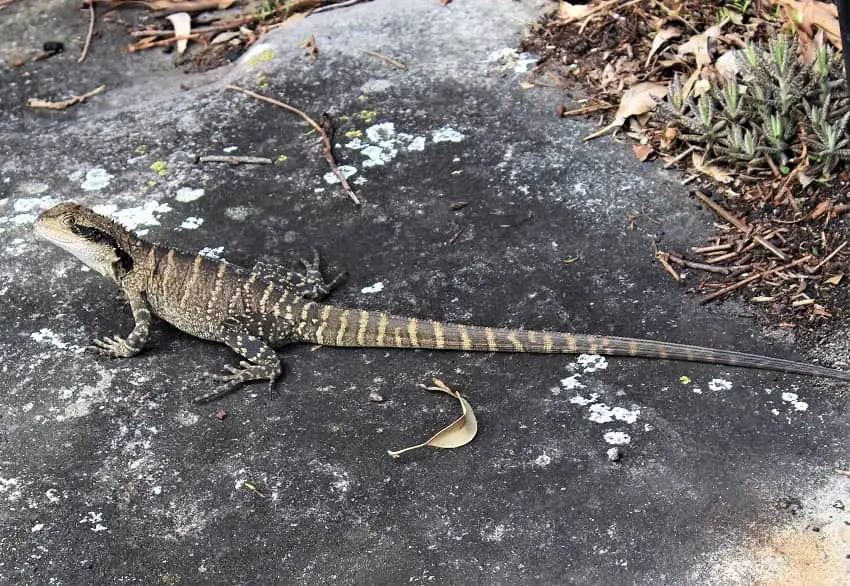 ---
Wattamolla Falls
One of the main highlights in the Royal National Park is Wattamolla waterfall, which cascades down the six metre-high cliffs into the lagoon below. Depending on rainfall, Wattamolla Falls is not always gushing. The weather had been too dry for the falls to run on my visit.
Note that while the Wattamolla cliff jump is popular, it is prohibited to jump from the rocks. Six people died jumping into Wattamolla Falls between 2016 and 2021 alone.
---
Wattamolla Beach
On arrival, you'll be treated to fantastic elevated views across Wattamolla Beach and lagoon from the main car park. Follow the short track down the hill to the beach, where you can swim, sunbathe or find a spot to relax under the shade of the trees.
As you can see, the beach is set quite deep inside a bay and protected either side, so the waves aren't too scary!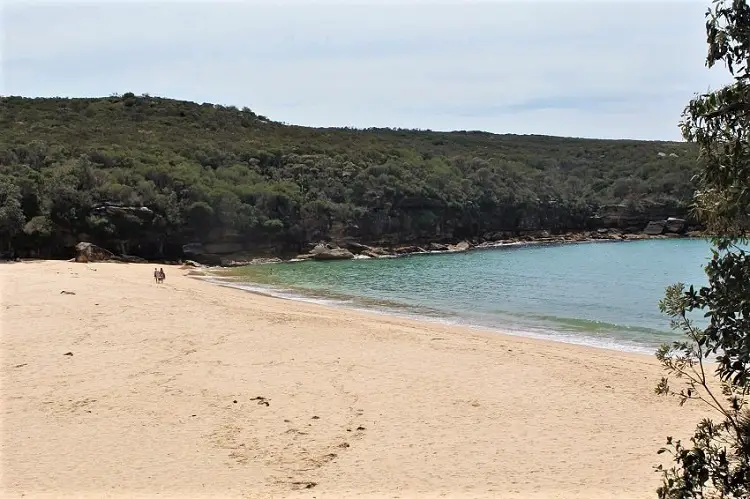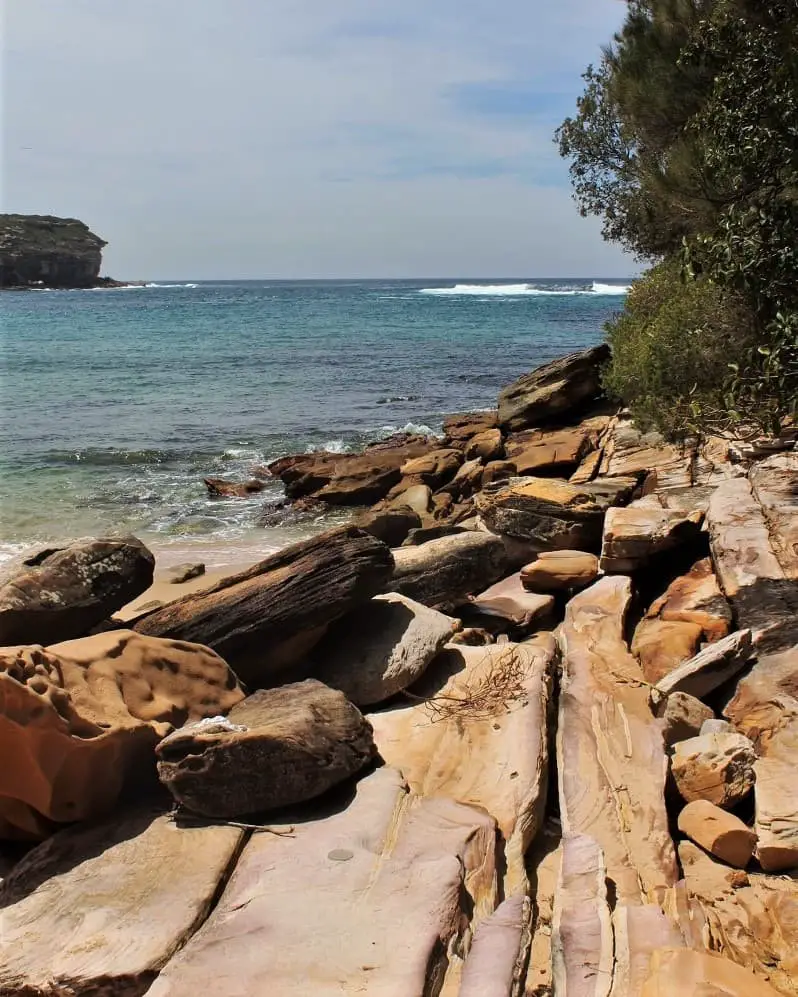 ---
Wattamolla Lagoon
If you want to swim in even calmer waters, or you've got small children, Wattamolla Lagoon is ideal.
Just walk along the beach by the ocean to reach the other side of the lagoon, where you'll find plenty of shade underneath the trees.
The lagoon continues around the back of the trees, if you want to wander over to enjoy the view.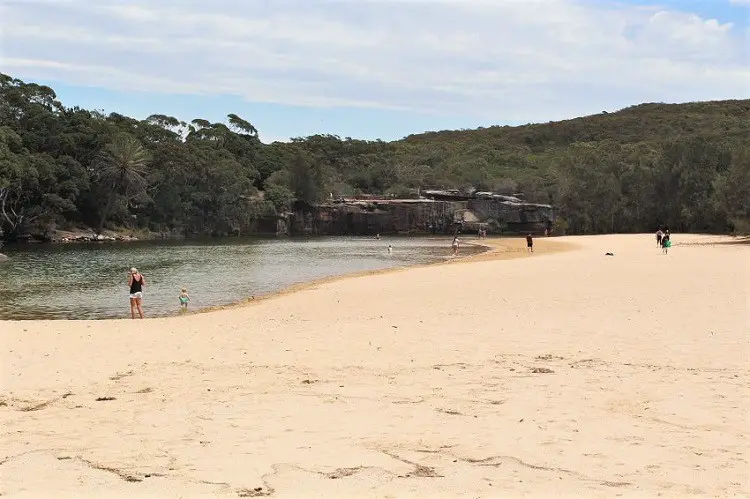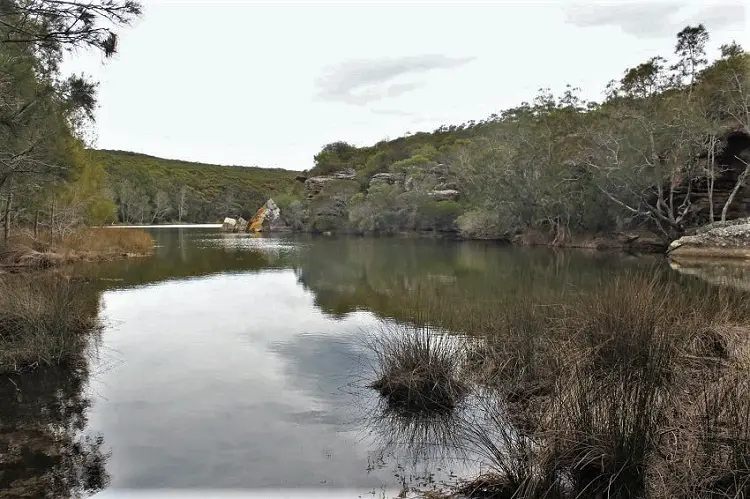 ---
Wattamolla Picnic Area
The closest place to buy food at Wattamolla Beach is Audley Dance Hall, about 15 minutes away. But Wattamolla picnic area has plenty of shaded tables, electric barbecues plus a toilet block, so it's a great spot for a picnic!
The picnic area is close the Wattamolla Beach parking spots, so you'll have no problem carrying your things from the car. Just make sure you get there early on a weekend or in school holidays!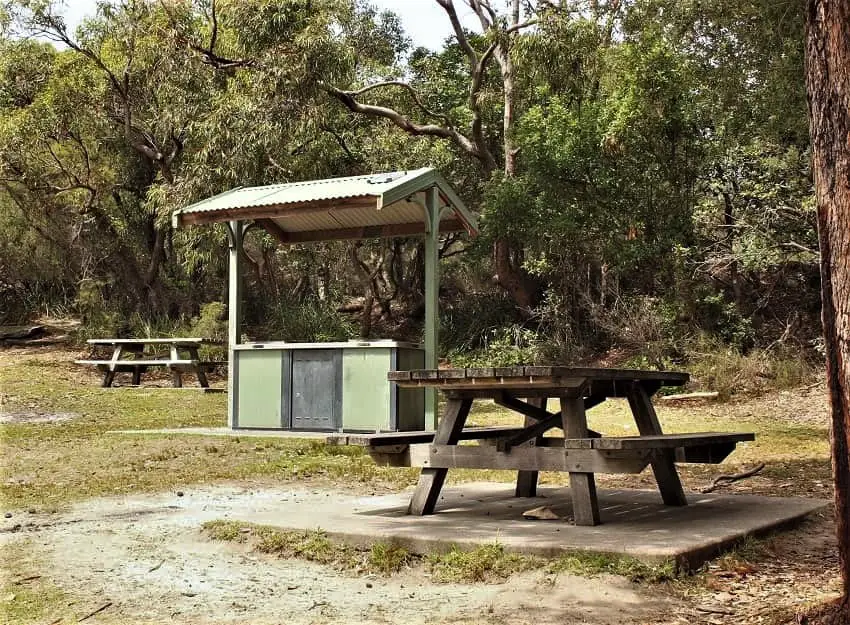 ---
Wattamolla Walk to Creek Dam
Just 650m from the main car park (to the left if you're facing the beach) is Wattamolla Creek Dam, which lies along the Coast Track. The dam provides a great opportunity for swimming, if you prefer somewhere quieter than the lagoon or ocean. This is a brilliant short Wattamolla Beach walk.
Continue walking for a few minutes beyond Wattamolla Dam, and you'll climb some very cool stone steps that look like they're from The Flintstones! At the top you can enjoy panoramic views across the Royal National Park.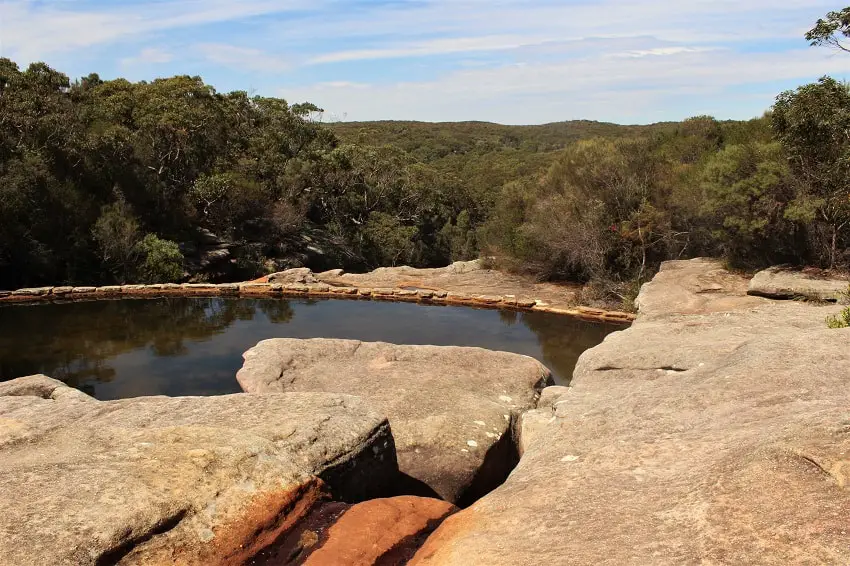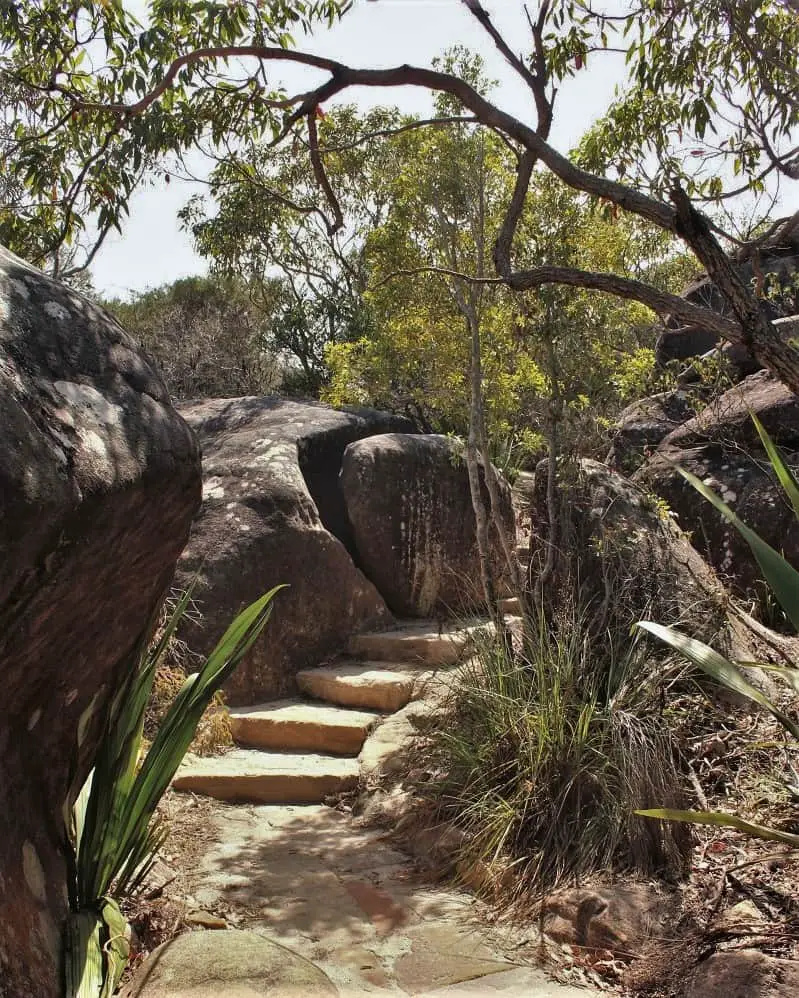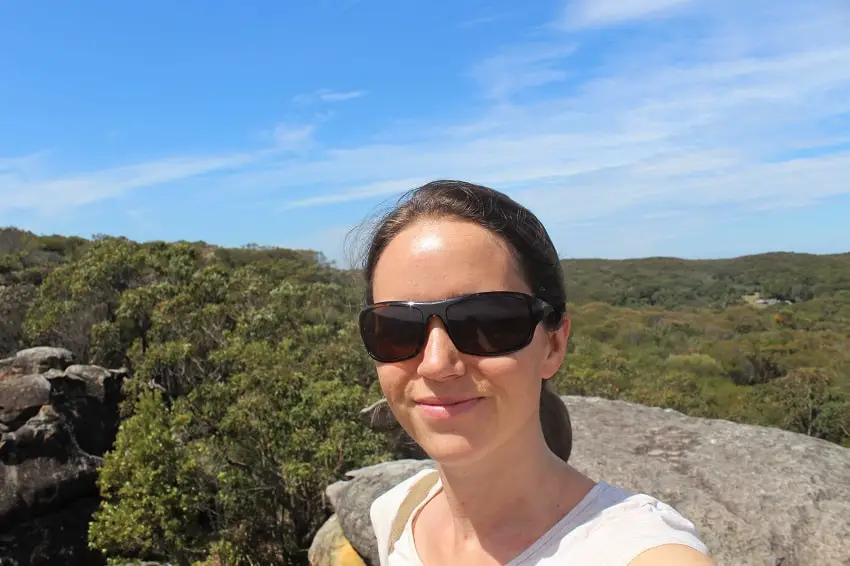 ---
Hike to Providential Point
I highly recommend the short, and mostly flat, Wattamolla Beach hike to Providential Point. The coastal views are spectacular.
Follow the signs from the main car park to get onto the track to Providential Point. They were making improvements to when I visited, so I didn't go all the way to the lookout at the end. I still saw great views over Wattamolla Beach along the way though.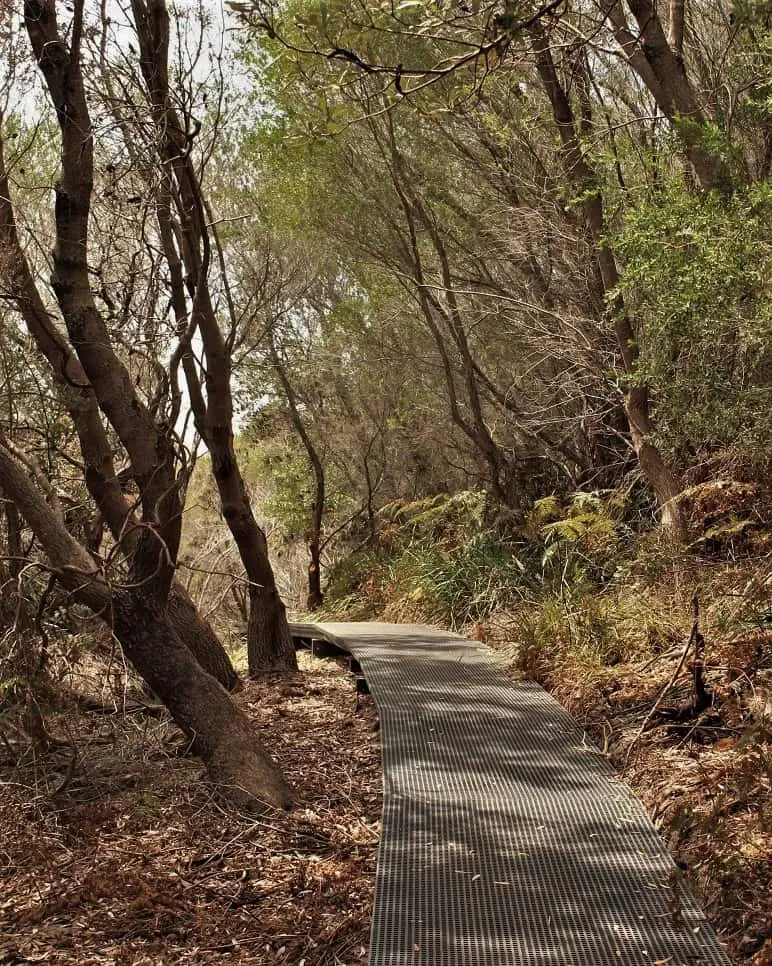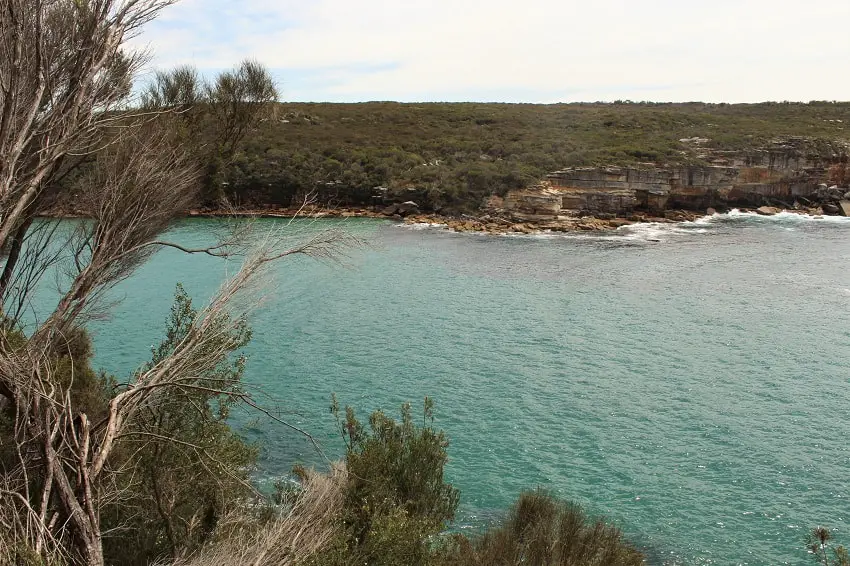 ---
More Wattamolla Beach Walks in the Royal National Park
There are numerous Wattamolla walks you can enjoy, following the lovely Coast Track. Here are a few options heading north.
Wattamolla to Little Marley Beach walk: 4 km one way;
Wattamolla to Big Marley Beach walk: 4.9 km one way;
Wattamolla to Wedding Cake Rock walk: 6.5 km one way;
Wattamolla to Bundeena walk: 10.4 km one way.
Wedding Cake Rock is an iconic feature in the Royal National Park. I walked there from Bundeena, but it was well worth the hike. Note that it is fenced off because it's no longer stable, but you can still get good views.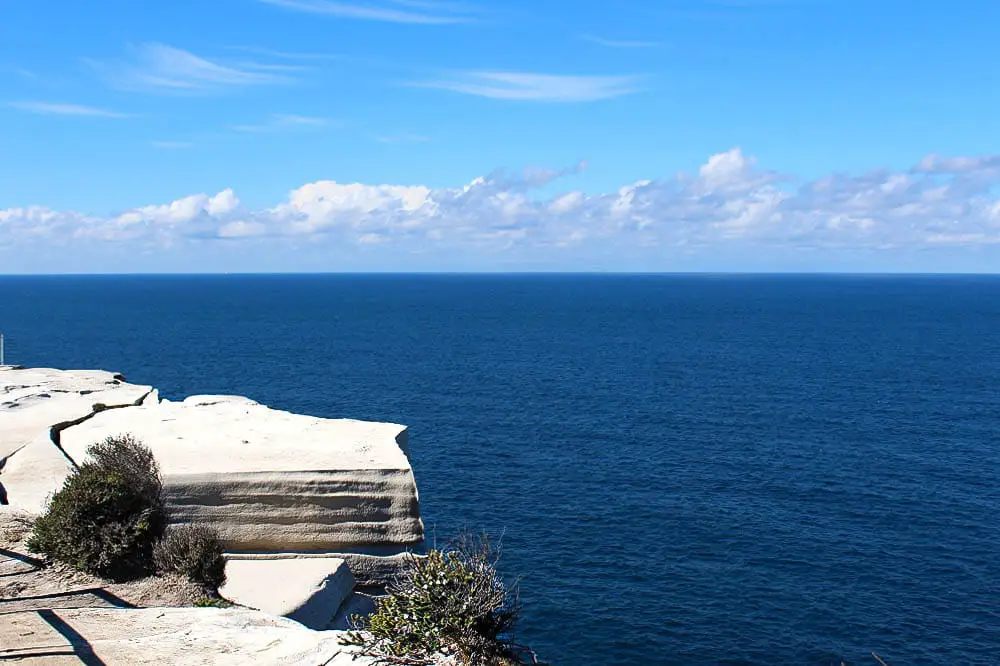 Bundeena is a gorgeous village at the northern tip of the Royal National Park with beautiful beaches, a handful of shops and cafes and a monthly art trail. I'd highly recommend a visit there. Find out more in my post on the Bundeena Art Trail and markets.
There's also Bonnie Vale campground, if you want to go camping near Wattamolla. I spent a fantastic weekend there one summer. The scenery is amazing!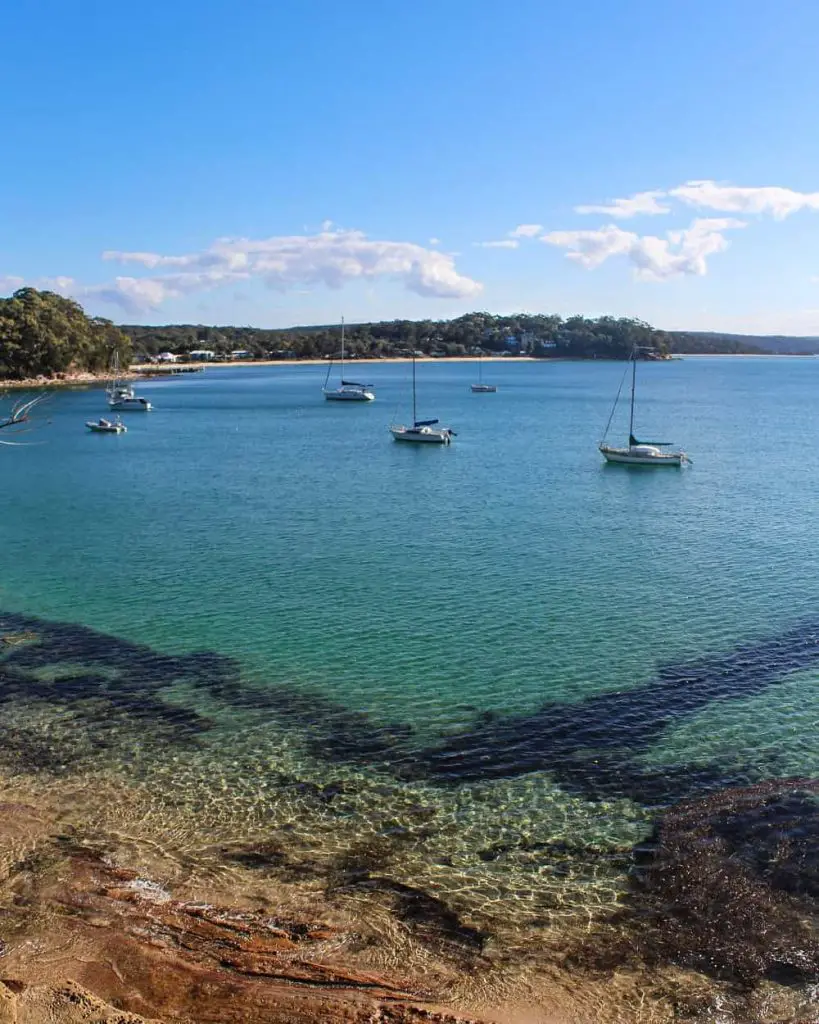 ---
Audley Cafe & Picnic Area
If you're driving to the Royal National Park from Sydney, you'll pass through Audley about 15 minutes before you get to Wattamolla Beach.
Set on the pretty Hacking River and surrounded by trees, the grounds here are absolutely idyllic. Audley Dance Hall has a great café and a visitor centre, and there are picnic tables, barbecues and toilets, along with rowing boats, canoes and kayaks for hire across the water at Audley Boat Shed.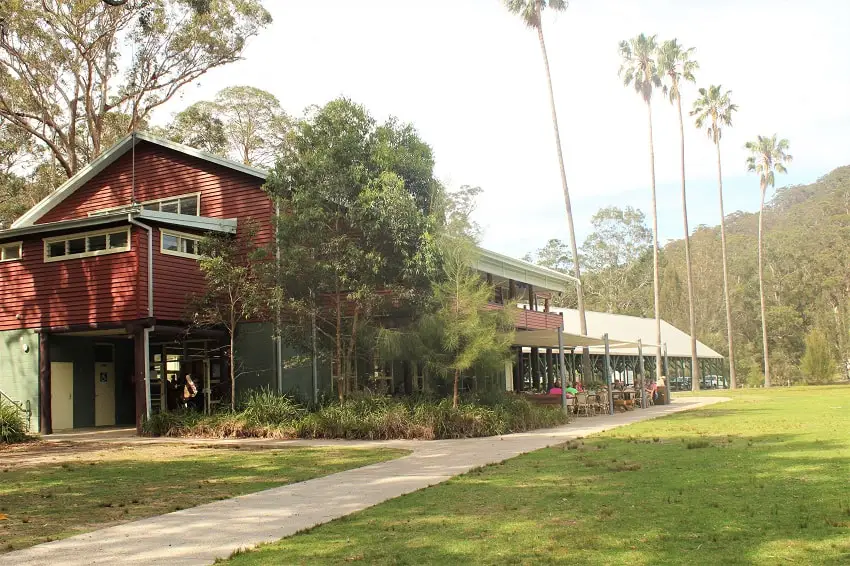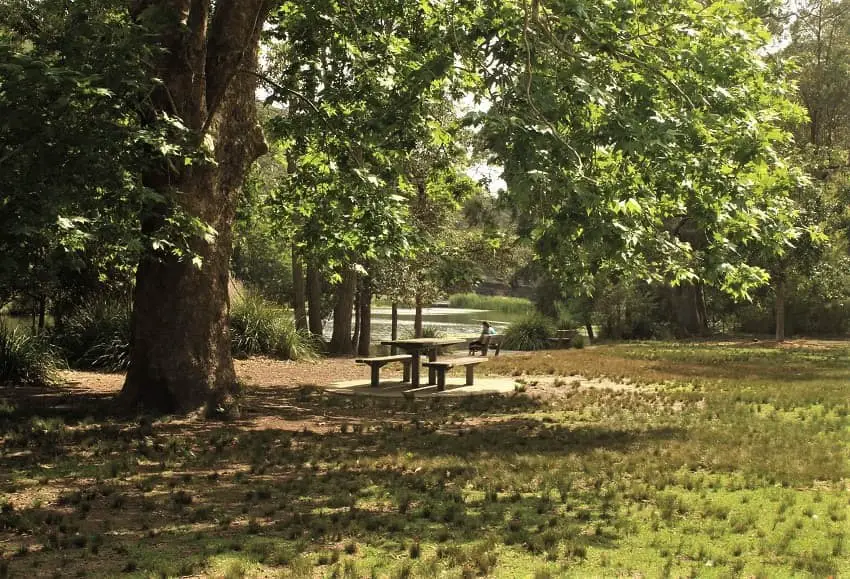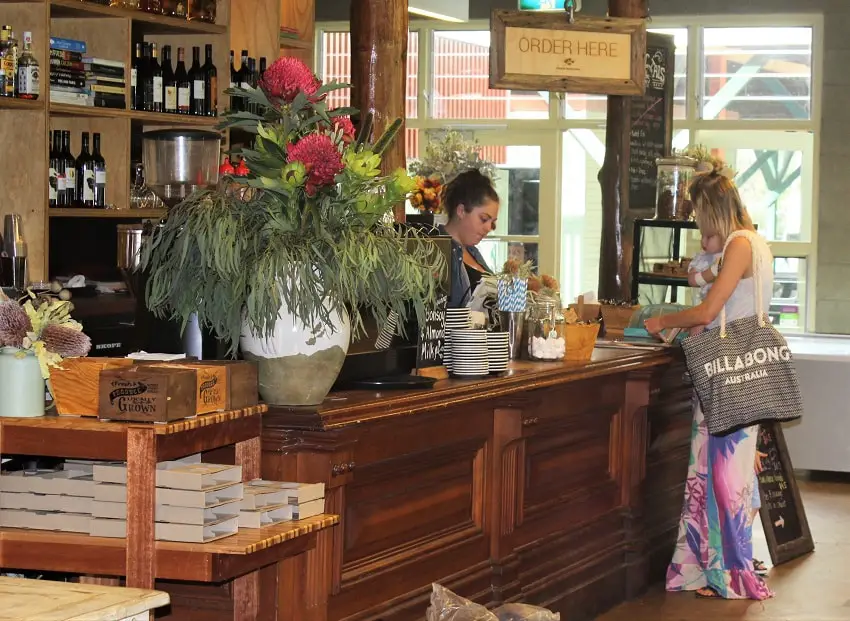 ---
If you're looking for more New South Wales destinations, make sure you read my top 20 weekend getaways from Sydney. Happy exploring!
---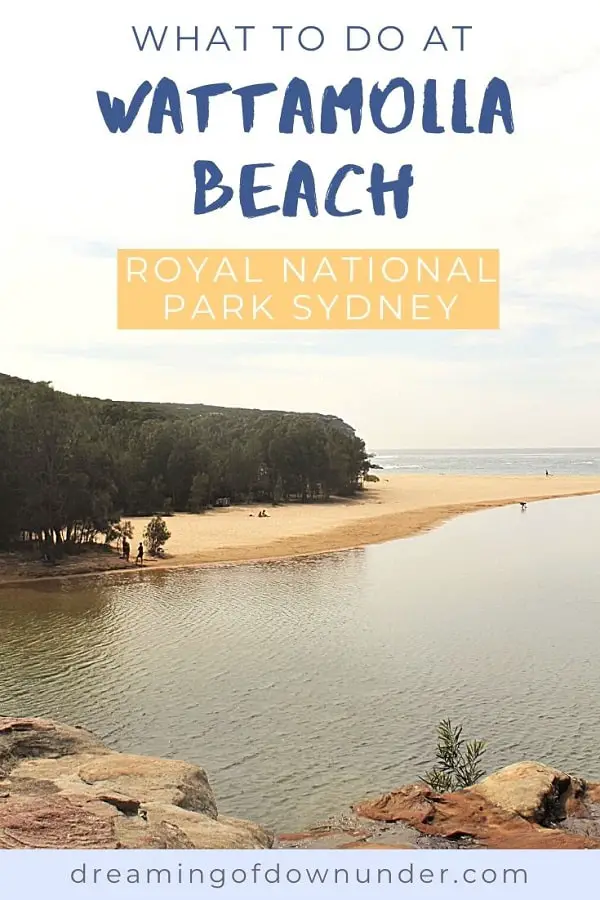 Written by Lisa Bull
Lisa Bull, founder of Dreaming of Down Under, has been living in Australia as a British expat since 2015. After travelling to every state and territory in Australia and living in Perth, Brisbane and Sydney, Lisa knows from first-hand experience the best destinations to visit in Australia and the best budget travel tips. Her guides on this blog have been read by over 700k readers and helped thousands of people achieve their dream of living in or travelling Australia.