This post may contain affiliate links. Please see my disclosure policy for more details.
If you're young and from an eligible country, the Working Holiday visa Australia (subclass 417) offers you an amazing opportunity to travel and work in Australia.
It allows you to experience life in another culture, meet lots of people your age from all over the world and get to explore one of the most beautiful countries in the world.
Defined as "a temporary visa for young people who want to holiday and work in Australia for up to a year", the Working Holiday visa Australia is a hugely popular choice for backpackers. Although the visa only lasts a year, it also allows you to apply for a second 12-month Working Holiday visa to use before you turn 31 if you've completed three months of specified regional work (usually farm work).
This blog post will outline the cost, age limit and conditions of the 417 visa as well as the alternative Work and Holiday 462 visa (for those not on the eligible country list) to help you determine whether you're eligible. I'll also lain why Australia is such a brilliant country for first-time travellers and the benefits of travelling and working in Australia!
---
Working Holiday Visa Australia (Subclass 417): Eligible Countries
To qualify for the First Working Holiday visa (subclass 417), you will need to have a passport from one of the following countries. If your country isn't on the list there is an alternative visa, so keep reading.
Belgium, Canada, Republic of Cyprus, Denmark, Estonia, Finland, France, Germany, Hong Kong, Republic of Ireland, Italy, Japan, Republic of Korea, Malta, Netherlands, Norway, Sweden, Taiwan, United Kingdom.
---
Working Holiday Visa Australia (Subclass 417): Cost & Conditions
The Australian Working Holiday visa (417) costs $485 AUD as at January 2021 (if you apply for it over the internet).
You will need to meet the following conditions to be eligible. You must:
*Be at least 18 but under 31 at the time of applying (or under 35 if you're a citizen of Canada, France or Ireland);
*Not have a dependent child accompanying you at any time during your stay in Australia;
*Have enough money to support yourself during the working holiday and fund your outward ticket at the end of your stay (about $5,000 AUD);
*Have not previously entered Australia on a 417 or 462 visa;
*Meet character and health requirements;
*Not have debts owing to the Australian government.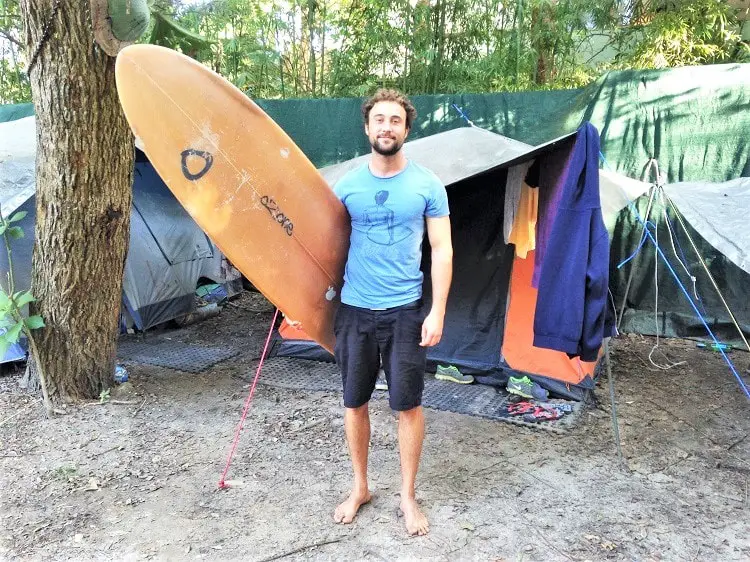 ---
Work and Holiday Visa Australia (Subclass 462): An Alternative Option
If you do not hold a passport from one of the countries on the 417 list above, there is an alternative Work and Holiday visa (subclass 462) (note the slightly different wording).
The difference between the 462 visa and the 417 visa is that you'll also need to meet educational requirements, provide a letter of support from your government (unless you're from Israel, Singapore or the USA) and provide evidence of functional English. For further information read about the 462 visa on the Home Affairs website.
To be eligible for a Work and Holiday visa (subclass 462), you must hold a passport from one of the following countries:
Argentina, Australia, Chile, People's Republic of China, Ecuador, Greece, Hungary, Indonesia, Israel, Luxembourg, Malaysia, Peru, Poland, Portugal, San Marino, Singapore, Slovak Republic, Slovenia, Spain, Thailand, Turkey, USA, Uruguay, Vietnam.
---
What Does the Working Holiday Visa Australia Allow You to Do?
On both the Working Holiday visa (417 ) and Work and Holiday visa (462), visitors are allowed to do the following:
*Stay in Australia for up to 12 months;
*Work in Australia, generally for six months with each employer;
*Study for up to four months;
*Leave and re-enter Australia any number of times while the visa is valid;
*Do three months of specified work to become eligible for a second Working Holiday or Work and Holiday visa.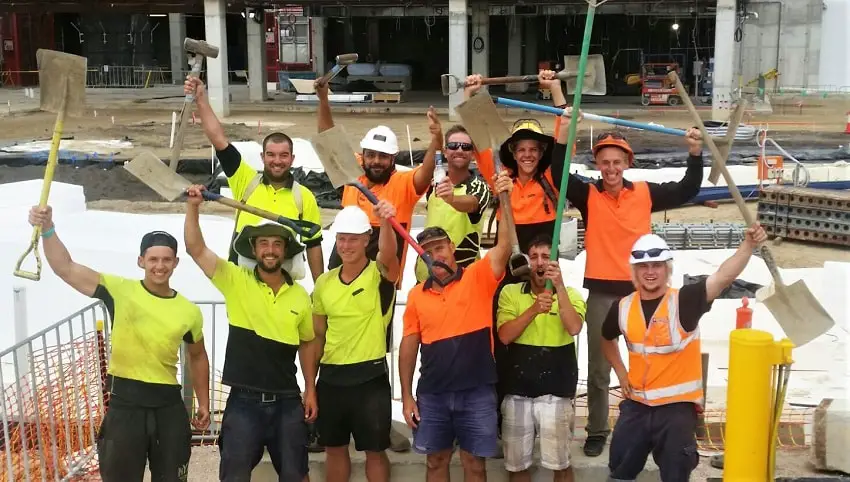 ---
Working Holiday Visa Australia: Processing Times
According to the Home Affairs website, as as January 2021, 75% of 417 visa applications were processed in under 142 days and 90% in under 3 months.
For the 462 visa, 75% of visa applications were processed in under 49 days, and 90% in under 3 months.
---
Why Australia is a Great Country for First-Time Travellers
If you've never travelled before and feel a bit nervous about it (it would be unusual if you didn't!), Australia is a very easy place to start. It's English speaking, pretty safe and the people here are very friendly and well-accustomed to tourists. If you're from a western country you're not going to feel that much culture shock.
I was only 20 when I first backpacked around Australia during my exchange year to the University of Queensland in Brisbane, and it gave me the confidence to book a round-the-world trip by myself after I graduated, and enough of a taste of Australia to return on a Working Holiday visa to see more (and eventually live here long term as a permanent resident!).
Check out my blog post on the benefits of solo travel for more inspiration!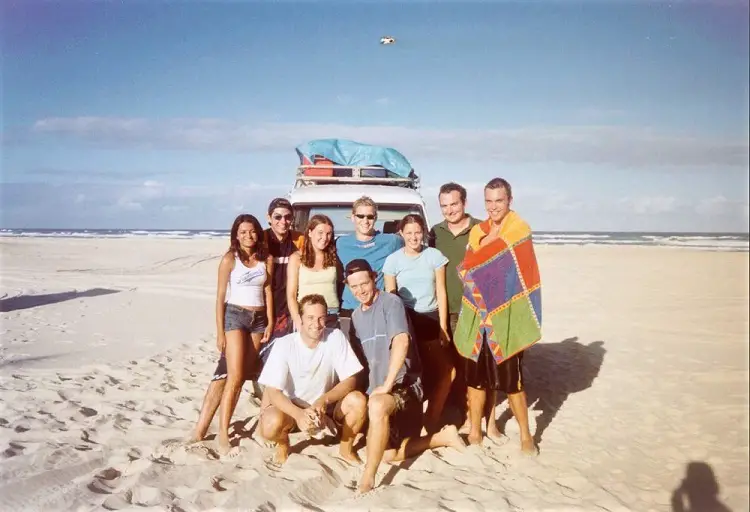 Tourism is so huge in Australia that they've made it extremely easy to get around. There are hostels everywhere (here's my overview of what hostels are like in Australia), loads of campsites, a wide range of transport options such as tour buses, public coaches and trains, as well as cars and campervans to buy or hire. There's also a wealth of blogs such as this one giving you free advice on what to see and do.
Once you're used to the travelling lifestyle and meeting new people all the time, you'll feel much more confident visiting other countries that have a very different culture to your own.
---
Why You Should Travel and Work in Australia
Australia is an absolutely beautiful country with a hugely diverse landscape. You can have entire beaches all to yourself, swim with dolphins and sea lions, dive and snorkel the Great Barrier Reef, climb mountains, ski, surf and kayak, hike through pristine rainforest and camp in the outback.
There is a ridiculous number of national parks and world heritage sites in Australia, as well as big cities and nightlife. There really is something for everyone.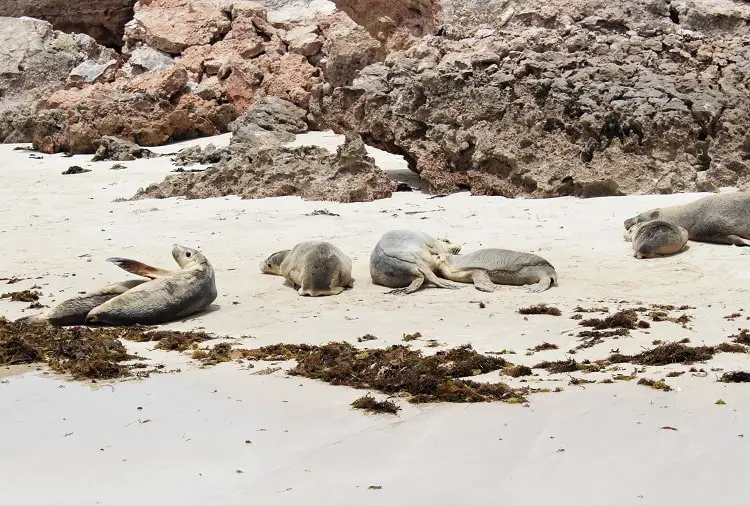 Since there are so many backpackers in Australia you'll meet people from all over the world. Most people travel alone and are keen to socialise, and if you stay in hostels you'll easily make friends. Remember that the visa is only open to those under 31, so do seize the opportunity before it's too late! It's so much fun travelling in your twenties when you don't have any responsibilities.
If you're not a native English speaker, a year working in Australia is a great opportunity to improve your English. I know this is a big aim for many people on working holiday visas.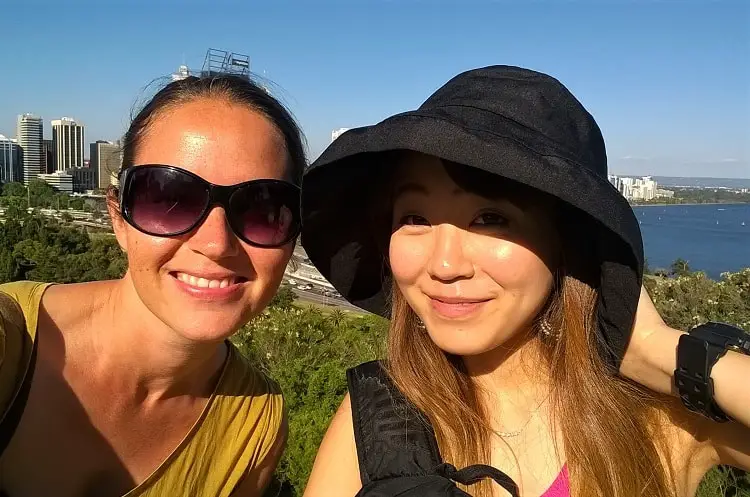 A working holiday is also a great opportunity to try out living and working in Australia if you think this is something you may be interested in doing in the future. And since you'll already have the right to work here, you may have the chance to get your foot in the door with a company that could sponsor you (this is when a company you work for organises a long-term working visa for you, which can lead to permanent residency).
If you're not ready for that yet and you complete the regional work for your second Working Holiday visa in Australia, you can always come back and use your second visa a few years later once you've got some work experience and try to get a sponsorship then.
---
To read more about the 417 visa and apply, visit the 417 visa page on the Home Affairs website. For the 462 visa, read the 462 visa page. (Make sure you scroll down and click on the "About this visa", "Visa applicants" and "Visa holders" tabs as this is where most of the information is held.)
To read a more personal review of what backpacking Australia is really like, check out my interview with German backpacker Michi (who I travelled with). It includes tips on how he maintained his fitness on the road and how he found work in construction in Perth and Melbourne.
Backpacker Interview: Two-Year Working Holiday in Australia Experience
Happy travels!
---