This post may contain affiliate links. Please see my disclosure policy for more details.
Situated 200km west of Sydney and established in 1815, Bathurst is Australia's oldest inland settlement. While the city is best known for the Bathurst 1000 car race, you'll find plenty more fun things to do in Bathurst, as well as nearby Orange.
While I've been to the Blue Mountains numerous times, I'd never quite made the trip further west to Bathurst and Orange. I finally headed out there recently and felt pleasantly surprised at how pretty the area was!
Some of the top attractions in Bathurst NSW include beautiful heritage buildings, a Victorian Era park, boutique shops, restaurants, wineries in Orange and a choice of quaint and quirky villages nearby.
The Sydney to Bathurst drive takes about three hours, but since you pass through the Blue Mountains, there's plenty to see on the way. You can also get to Bathurst by train, which takes around four hours from Sydney.
Here are my top recommended things to do in Bathurst NSW!
---
Things to Do in Bathurst & Orange NSW: Table of Contents
Click on any of the attractions in Bathurst or nearby towns below to skip down to that particular section.
1. Visit Victorian-Era Machattie Park
2. Admire Bathurst Heritage Buildings
3. Stroll in Macquarie River Bicentennial Park
4. Peruse Bathurst Boutique Stores
5. Visit a Winery in Orange NSW
6. Explore Orange Botanic Gardens
8. Explore Quirky Gold-Mining Town Sofala
9. Visit Heritage-Listed Millthorpe Village
---
1. Visit Victorian-Era Machattie Park
Machattie Park was my first stop off in Bathurst. Sandwiched between William St, George St, Russell St and Keppel St, it's right in the city centre.
This pleasant Victorian park first opened in 1890. Stroll around and enjoy the bandstand, original Head Gardener's Cottage, fountain and lake.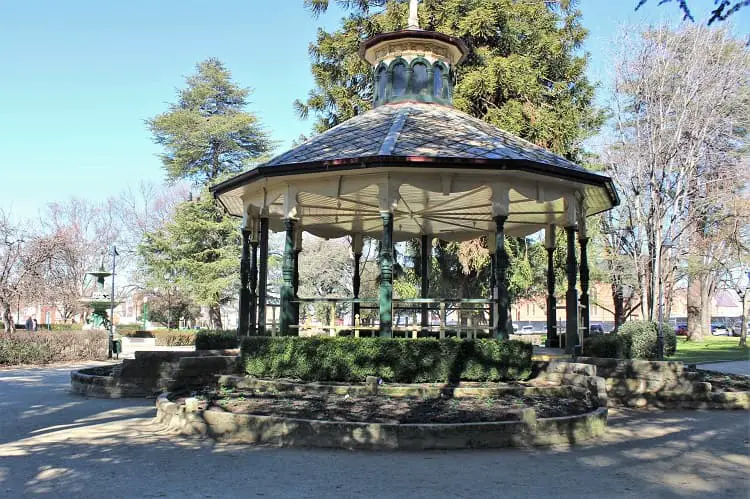 ---
2. Admire Bathurst Heritage Buildings
One of the best things to do in Bathurst is to explore the heritage buildings that line the main shopping streets. Head down George Street to see cast iron lamp posts, Victorian facades and Art Deco buildings.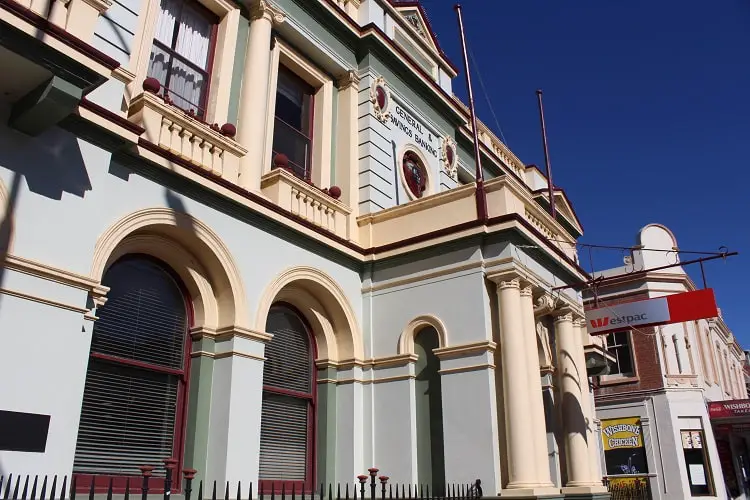 ---
3. Stroll in Macquarie River Bicentennial Park
This more modern park was established in 1988, along the banks of the Macquarie River. It has a children's playground, picnic facilities, a peace garden and even a Japanese Garden where weddings are held! It's a nice spot for a quiet stroll away from the city.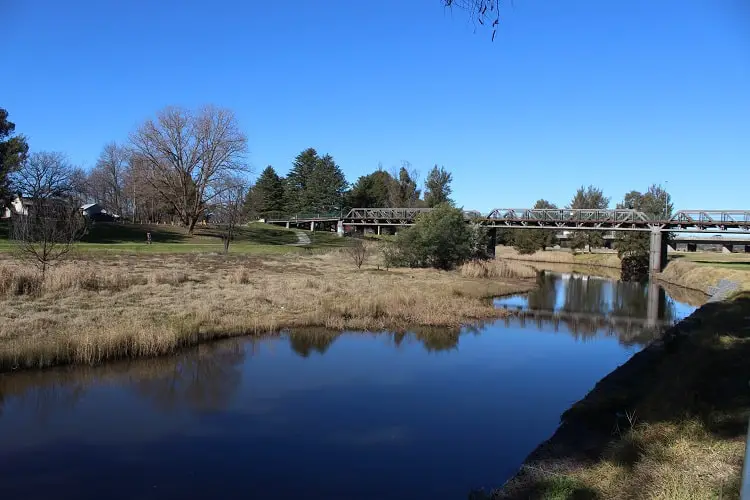 You can access the park at the corner of William Street and Stanley Street. Bathurst Showground does block the view of the river at this point (I was a bit disappointed when I arrived!). But follow the grass adjacent to Stanley Street and you'll get onto the riverside path that runs down to Bridge Street.
---
4. Peruse Bathurst Boutique Stores
If you prefer rummaging through independent boutique stores instead of the big chains, you'll love shopping in Bathurst! As well as three shopping centres, Bathurst has an abundance of smaller shops selling clothing, homeware, antiques, books and more.
---
5. Visit a Winery in Orange NSW
Orange is a city 56km north-west of Bathurst, which takes about 45 minutes to drive to. If wine and fine food is your thing, consider visiting one of Orange's wineries, such as Borrodell Estate, which also has a restaurant on site. Orange is well known for its wine production, due to the nutrient-rich soil from dormant volcano Mount Canobolas.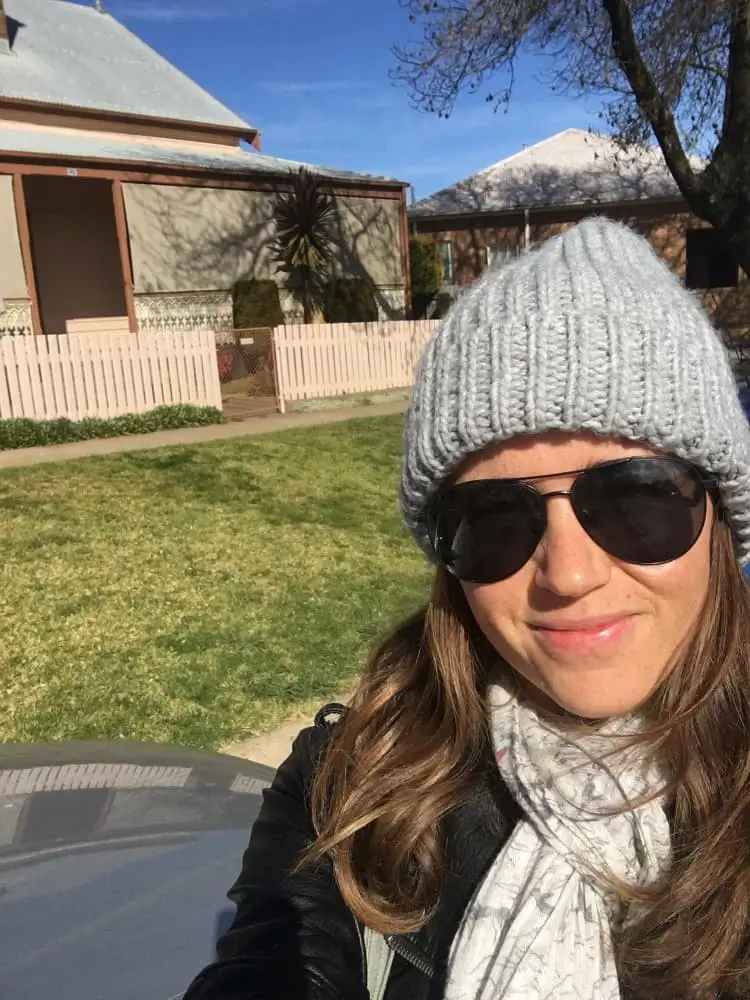 ---
6. Picnic in Orange Botanic Gardens
If you fancy a cheaper day out, you can take your own picnic to Orange Botanic Gardens, which are free to enter. These 17-hectare gardens (at 1 Yellow Box Way) have a mixture of native and exotic plants, as well as a nearby adventure playground and barbecue facilities.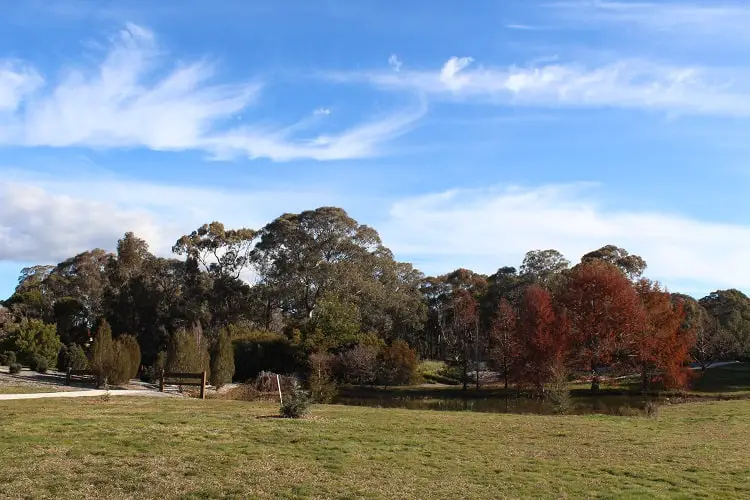 ---
7. Eat Out in Orange NSW
If you want to check out the main shopping area in Orange, you'll find plenty of restaurants and cafes to lunch in. I ate at The Burrow Cafe – my first meal out after lockdown 2020 – which was lovely.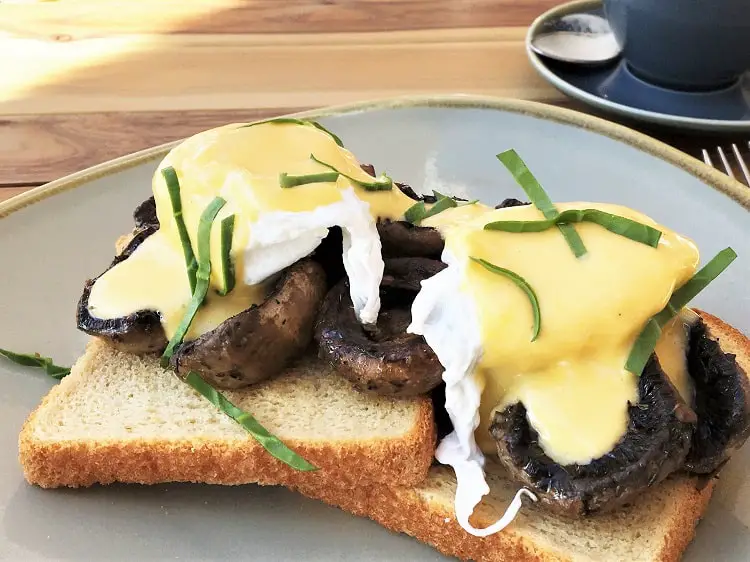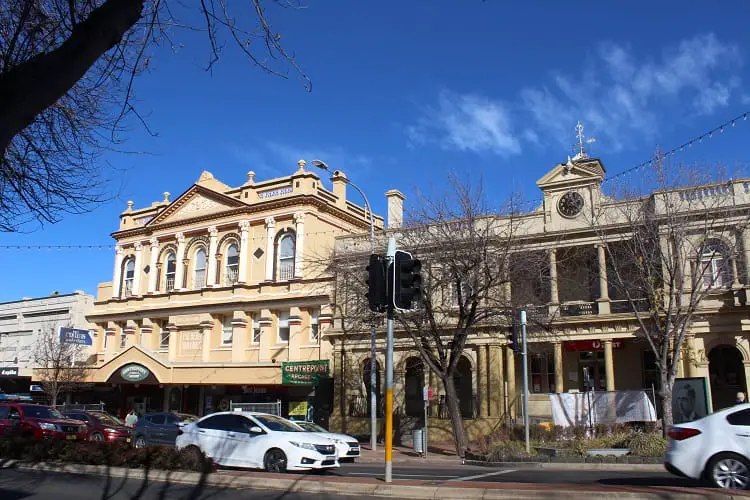 ---
8. Visit Quirky Gold-Mining Town Sofala
I thought Sofala was by far the most interesting place to see near Bathurst. This miniscule township is a well-preserved, gold-mining hotspot that looks like the set of an old wild west movie! It's one of the most unique places I've seen in Australia.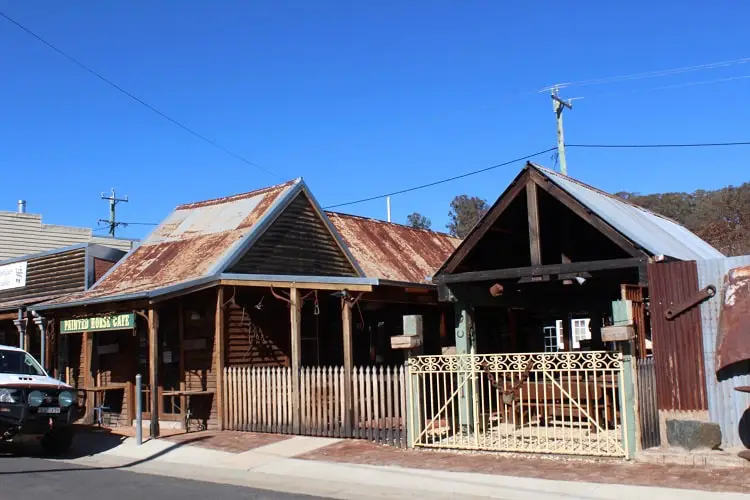 If you fancy stopping by, Sofala lies 45km north of Bathurst, which takes around 40 minutes to drive to. It's set in rural, picturesque surroundings in the Turon River valley.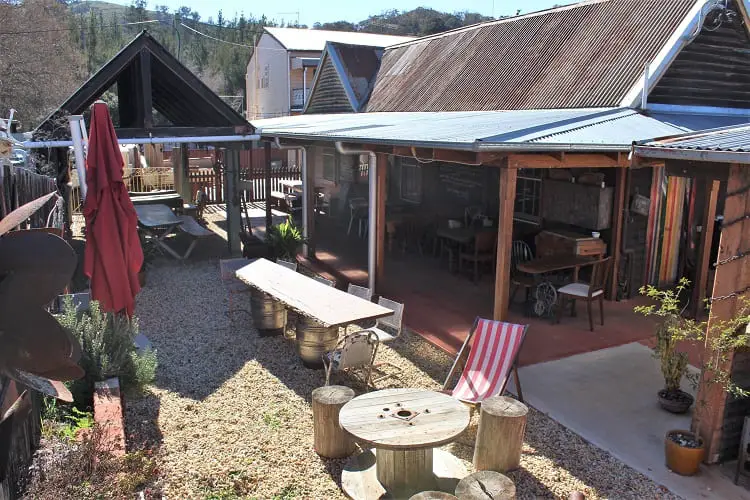 It doesn't take long to walk up and down the main streets, but there's so much to see! Allow time for photos.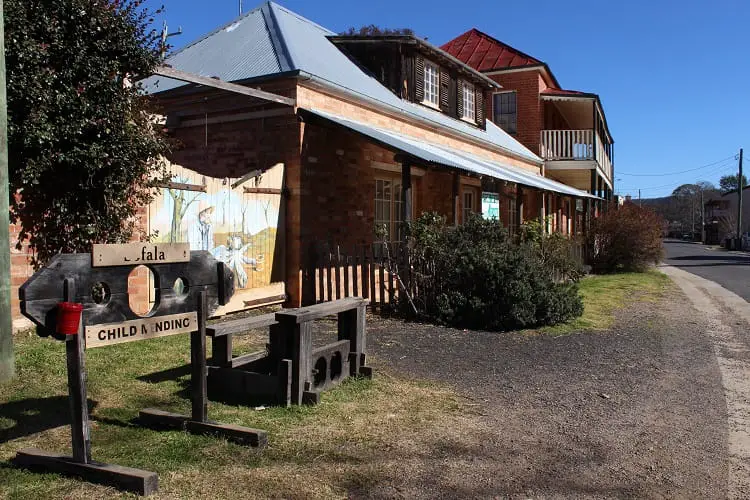 ---
9. Visit Heritage-Listed Millthorpe Village
Millthorpe is a quaint, heritage-listed village 41km west of Bathurst. If you're heading to Orange, you can easily detour here on the way. There's even a train station, if you're not driving!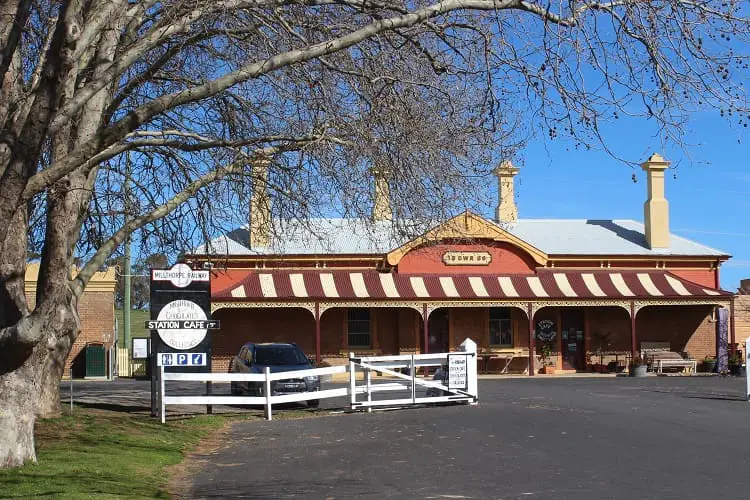 The village has a choice of cafes and pubs, as well as little boutique stores. Much of it was closed when I visited on a weekday during Covid-19, but if you're heading there on a weekend, I'd imagine more is open.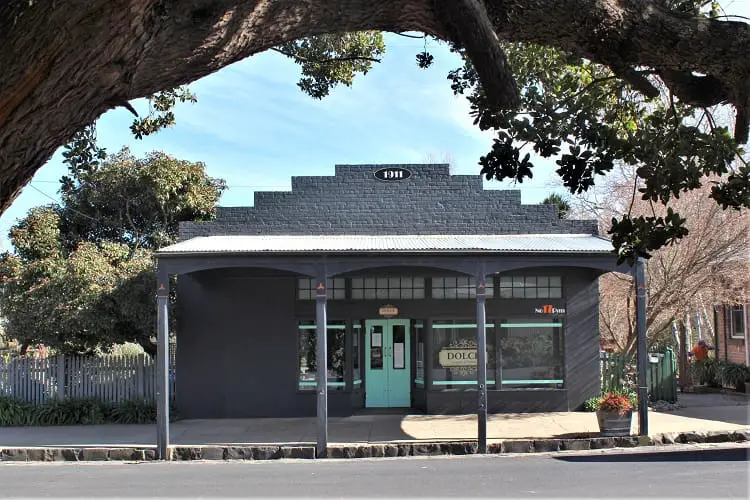 ---
Bathurst Accommodation Guide
There's a large range of accommodation in Bathurst, from camping grounds to high-end hotels and houses. I've picked out some great options below.
Bathurst Hotels
Quality Hotel Bathurst – 4-star hotel with an indoor swimming pool and a range of double rooms, family rooms and suites starting from $87 per night;
Littomore Hotels & Suites – 3-bedroom apartment (sleeps 6) starting at $349 per night.
To browse more hotels in Bathurst and the surrounding, enter your dates and destination into the search box below.
---
Bathurst Holiday Parks
If you prefer the idea of self-contained accommodation, the NRMA holiday park in Bathurst has a range of cottages, cabins and huts that would suit couples, families or groups.
The site also has powered and unpowered sites for camping and caravans. There's even a swimming pool, waterslide, free Wi-Fi and lots of activities for adults and kids!
---
Make sure you check out my top 20 Sydney weekend getaways for more ideas!
If you want to explore the Blue Mountains, find out where to find 12 beautiful Blue Mountains lookouts, my favourite 9 stunning short walks and my recommended Blue Mountains day trip itinerary.
Happy exploring!
---
If you liked this post, pint it for later!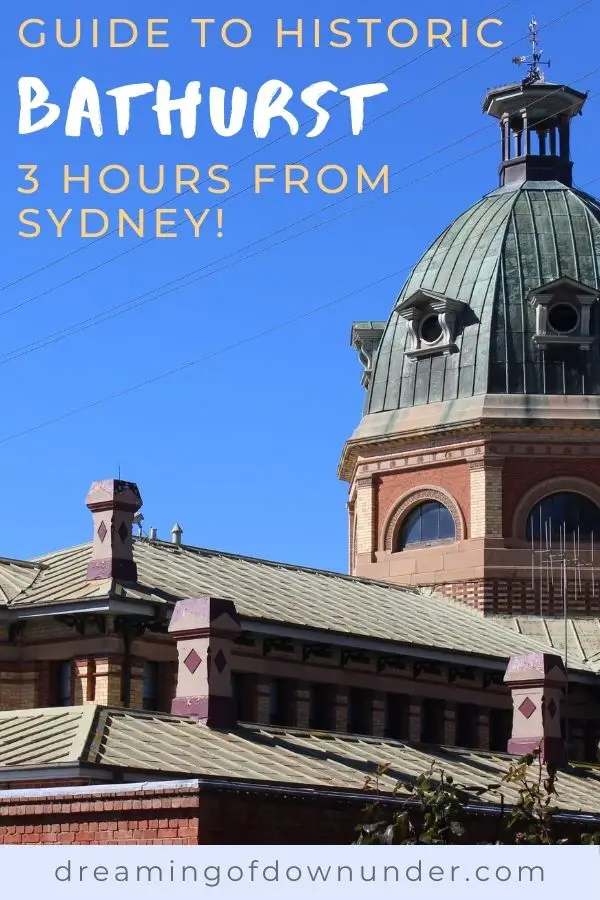 Written by Lisa Bull
Lisa Bull, founder of Dreaming of Down Under, has been living in Australia as a British expat since 2015. After travelling to every state and territory in Australia and living in Perth, Brisbane and Sydney, Lisa knows from first-hand experience the best destinations to visit in Australia and the best budget travel tips. Her guides on this blog have been read by over 700k readers and helped thousands of people achieve their dream of living in or travelling Australia.