This post may contain affiliate links. Please see my disclosure policy for more details.
After enjoying beautiful coastal scenery and heritage architecture in Albany, the next stop on our journey towards Adelaide was the small and picturesque coastal town of Bremer Bay.
Lying at the mouth of the Bremer River in Western Australia, fishing and diving hotspot Bremer Bay is home to a multitude of pristine white beaches as well as Killer Whales!
Being 178km east of Albany and 417km west of Esperance, Bremer Bay is also the perfect drive stop to break up your journey. Plus, if you visit between July and October, you might even catch sight of Southern White whales calving in the sheltered bays!
Bremer Bay was due some seriously heavy rainfall during our visit, so we only ended up staying one night. Thankfully, we had just enough time to explore Point Henry peninsula before getting a good soaking! So here's my guide on what to see and where to stay in Bremer Bay.
---
Bremer Bay Beaches
If you've been following my whole Perth to Adelaide road trip, you're probably sick of hearing about beautiful beaches. But yes, Bremer Bay, just like Margaret River and Denmark is blessed with the sort of powdery white sand and turquoise water that tropical dreams are made of.
All you need to do is head south from the town down Wellstead Road, then turn left along Point Henry Road, and you'll find yourself spoilt for choice.
Here are the Bremer Bay beaches we checked out on the peninsula.
Short Beach
This beauty of a beach is 500m long and a popular fishing spot. Being on the eastern side of the peninsula, I'd imagine you get a pretty stunning sunrise.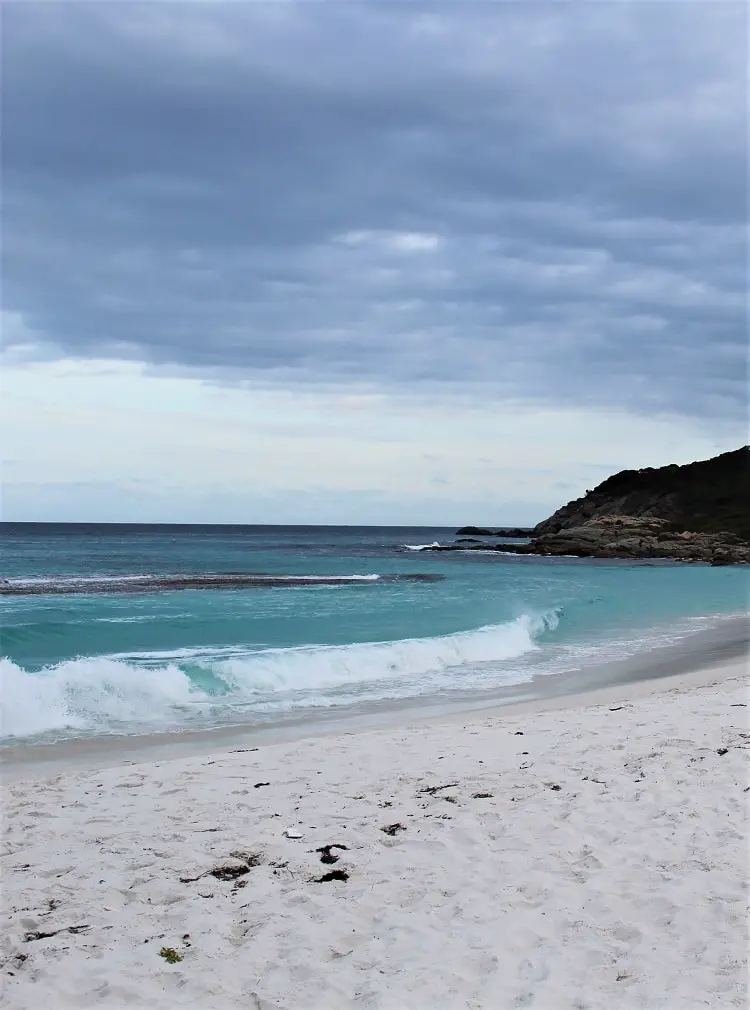 Little Boat Harbour
With calm water protected by a cove, Little Boat Harbour is popular with families. It's also a great spot for snorkelling.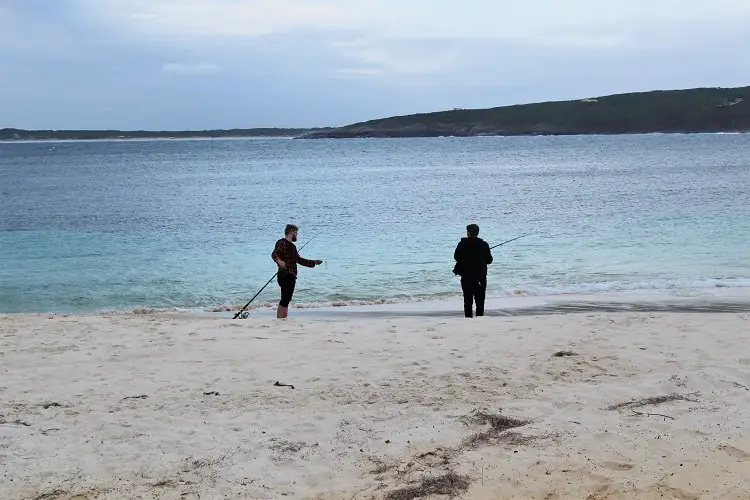 Blossoms Beach
Another popular family beach in Bremer Bay is Blossoms Beach, which is thought to be named after a milking cow from a dairy farm on the peninsula that the pioneering Wellstead family ran between 1860 and 1876.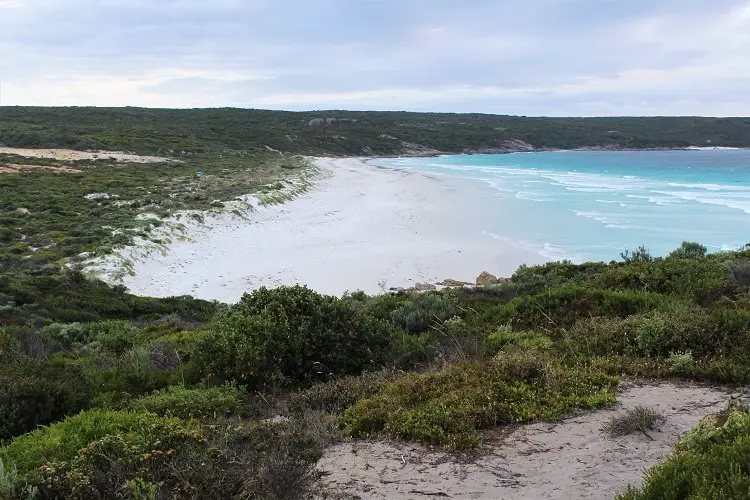 Native Dog Beach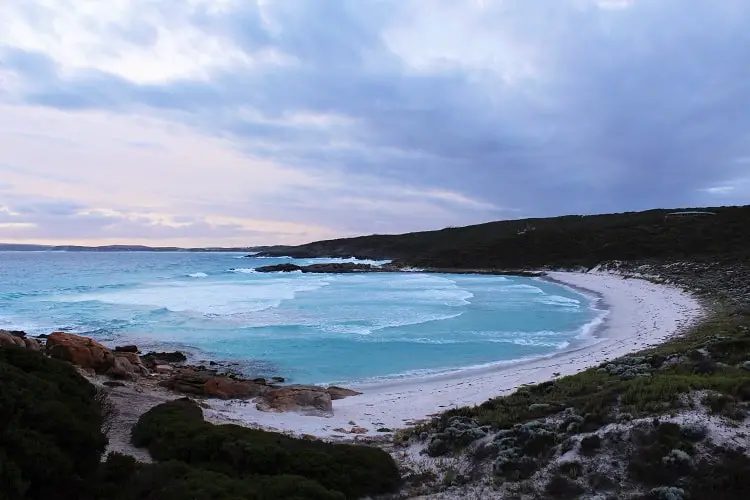 The namesake of this popular surfing beach comes from the dingoes that travelled on a set route across the beach and surrounding sand dunes in the mid-1800s. As you can imagine, the wild dingoes caused great havoc on the early sheep farms set up in the area!
We saw a beautiful sunset from the rocks around here, looking west across the water.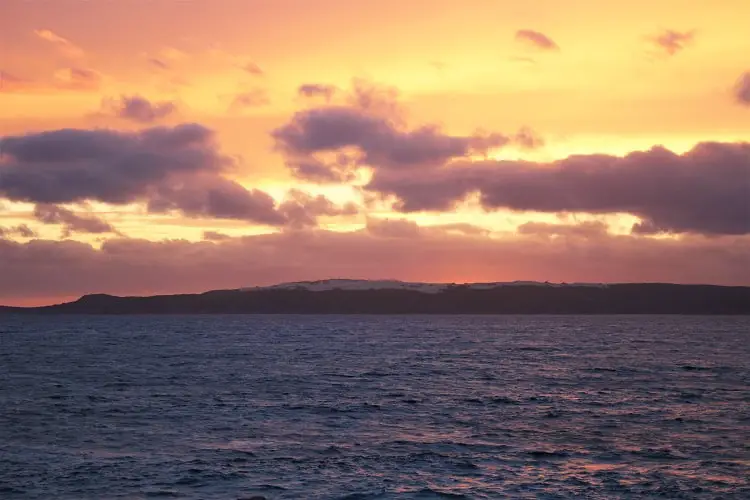 Fishery Beach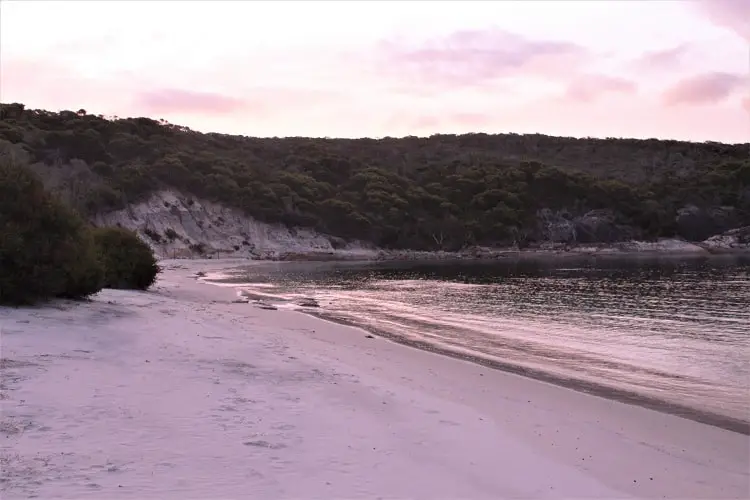 As the name suggests, Fishery Beach is a popular fishing spot. We just about had time to squeeze this one in before it got dark.
---
Bremer Canyon Killer Whale Cruise
Bremer Canyon, situated 70km off the coast at Bremer Bay, is a deep-sea canyon that attracts all sorts of marine life during a six-week period of the year, including killer whales, sharks, sperm whales, dolphins and giant squid.
It's thought that the marine life is attracted to salt and nutrients carried in by a cold current from the Antarctic during this time.
To experience the wonder of Bremer Bay canyon, Naturaliste Charters offer a daily full-day Killer Whale Expedition from Bremer Bay between January and April.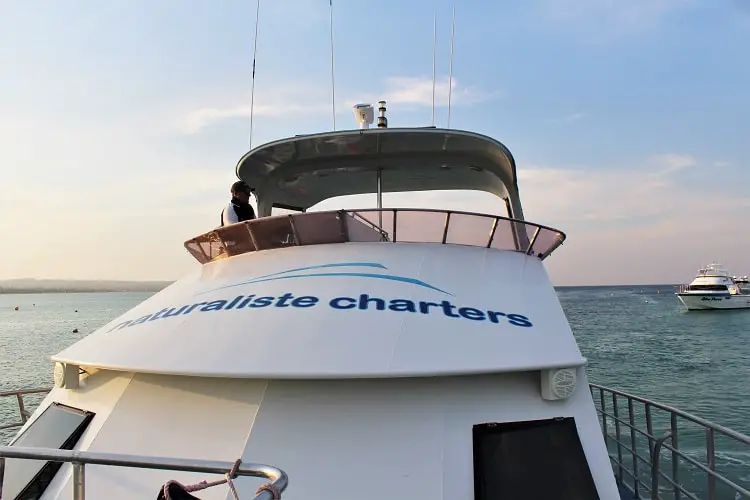 I visited Bremer Bay too early in the year to join this trip (and also hadn't even heard of Bremer Canyon at the time!), but I went on a great whale watching tour with Naturaliste Charters in Dunsborough, so I can thoroughly recommend the company.
---
Fitzgerald River National Park
Had it been a little drier, we would have definitely checked out Fitzgerald River National Park north-east of Bremer Bay town. Known for its rugged scenery and variety of landscapes, Fitzgerald River is one of the largest national parks in Australia, and you can find almost 20 per cent of Western Australia's flora species there.
---
Bremer Bay Weather
The Great Southern area of Western Australia gets a lot colder than you might expect! The weather in Bremer Bay ranges from around 6 degrees minimum and 13 degrees maximum in the winter, and 16 degrees minimum and 27 degrees maximum in the summer.
I visited in early December (summer) and needed a coat and scarf because of the strong wind. We also experienced an almighty thunderstorm during the night and extremely heavy rain!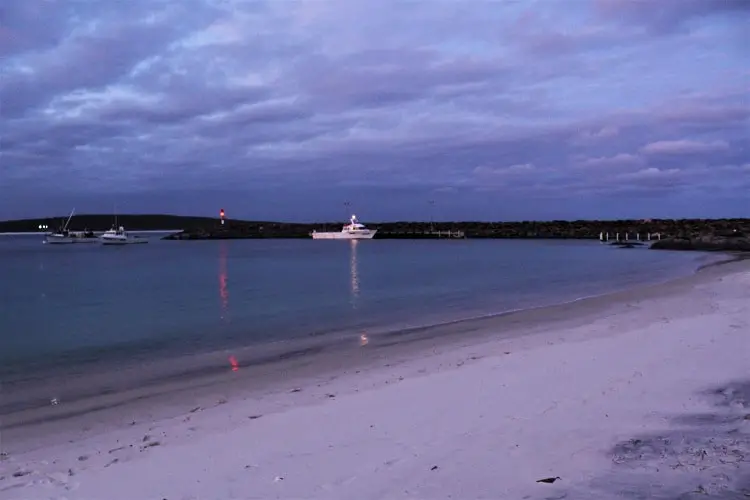 ---
Bremer Bay Camping & Caravanning
We chose to camp at Bremer Bay Beaches Resort and Tourist Park, which was clean and well-equipped. Perfect if you're camping or looking for a caravan park.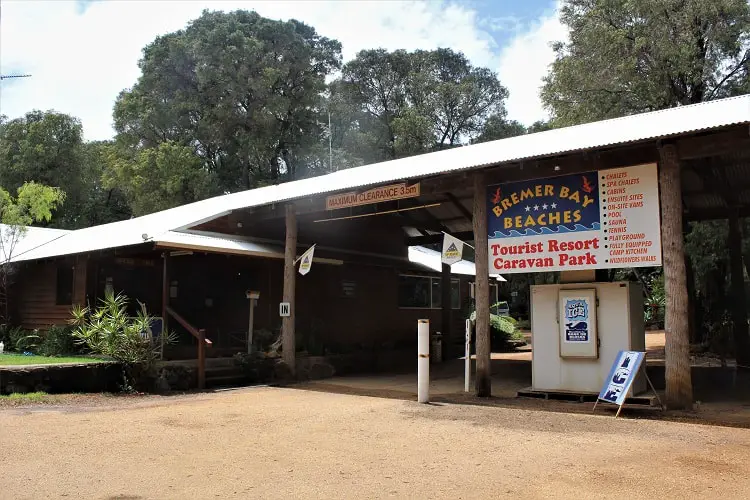 We seemed to be the only people staying in a tent (perhaps due to the predicted thunderstorm!) and had the kitchen and bathrooms completely to ourselves.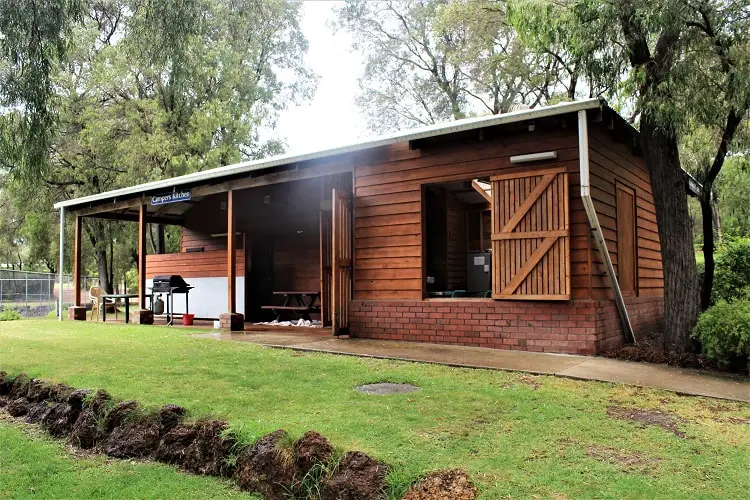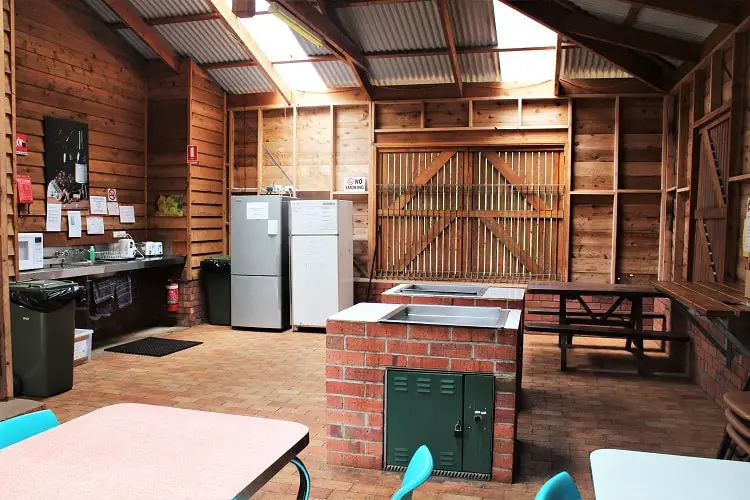 There was even a swimming pool! Which would have been lovely to use on a sunny day.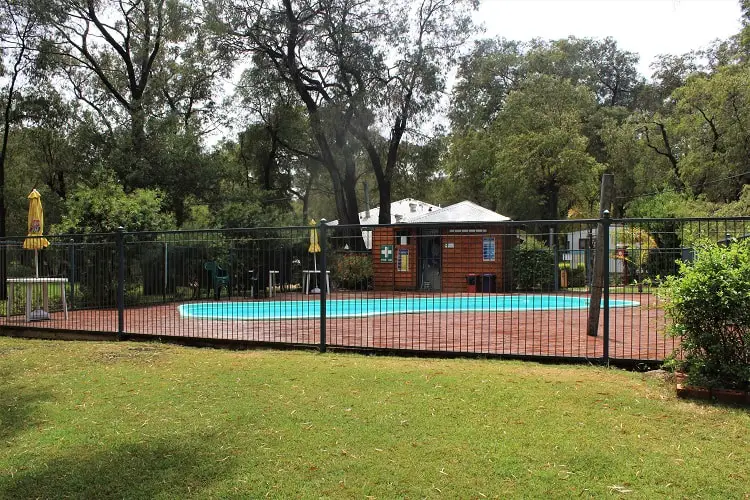 If you're looking for a free camping area near Bremer Bay, check out my previous post on free camping grounds between Albany and Bremer Bay.
---
After our wet and windy night (where we were awoken by thunder at 4am and quickly discovered our tent was really not that waterproof), we packed up ASAP and set off on the 417km journey to Esperance. Stay tuned to read about our explorations and storm-related tent debacles in Esperance, the town where kangaroos roam the sand and hailstones can fall in the summer!
To plan your own road trip, check out my Perth to Adelaide drive itinerary, which includes drive stops, driving times, costs and campsites.
---
Like it? Pin it!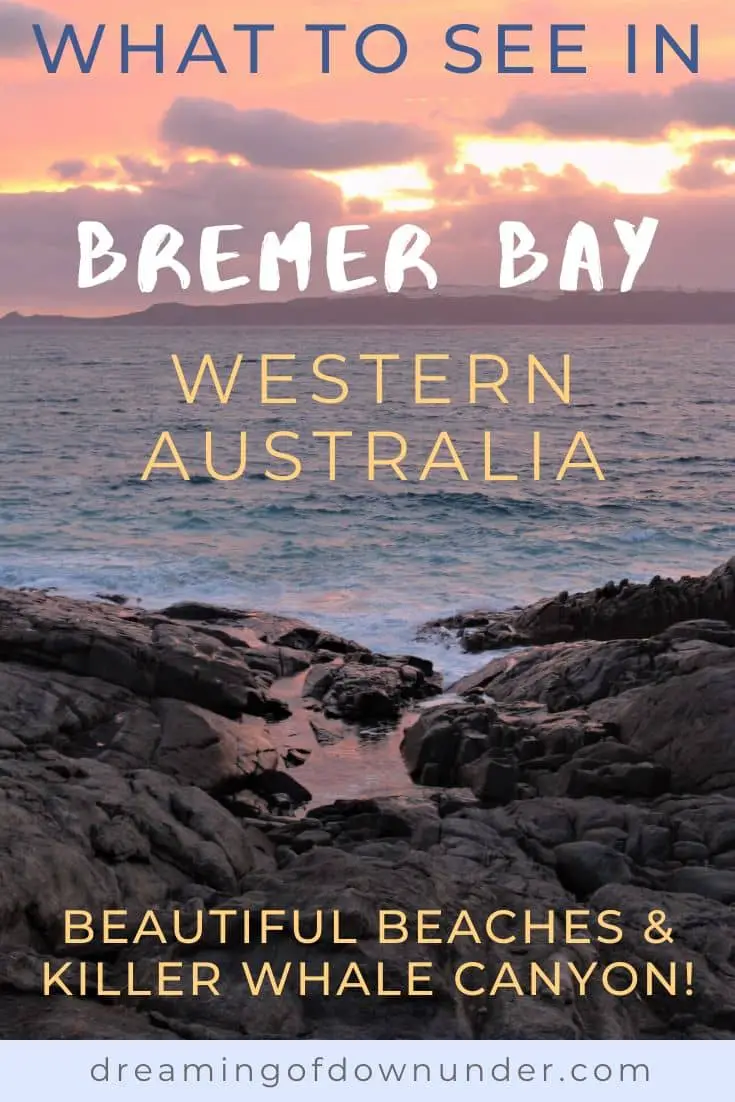 Written by Lisa Bull
Lisa Bull, founder of Dreaming of Down Under, has been living in Australia as a British expat since 2015. After travelling to every state and territory in Australia and living in Perth, Brisbane and Sydney, Lisa knows from first-hand experience the best destinations to visit in Australia and the best budget travel tips. Her guides on this blog have been read by over 700k readers and helped thousands of people achieve their dream of living in or travelling Australia.