This post may contain affiliate links. Please see my disclosure policy for more details.
Of all the beautiful road trips Australia has to offer, a self drive across the Great Ocean Road in Victoria has to be the most famous. This Adelaide to Melbourne drive itinerary includes the best drive stops along this beautiful road that curves around the Victoria coastline for over 200km.
As well as interesting limestone formations such as the Twelve Apostles, your road trip will include unspoilt rainforest, beautiful national parks, and a choice of seaside holiday towns. You can also stay at some really unique Australian places near Adelaide, such as Mount Gambier, which is set on an extinct volcano.
The total driving distance from Adelaide to Melbourne is almost 1,000km along the coastal route, so the Great Ocean Road is actually only a small part of the journey.
While you could scale this trip down to a 3-day itinerary, I'd recommend a full week to fully enjoy it. This road trip planner will share the best places to see, driving time and driving distance, petrol and accommodation costs and recommended campsites. So start planning your epic Australian road trip now!
---
Adelaide to Melbourne Drive Itinerary Overview
Here's a list of my recommended drive stops on the Adelaide to Melbourne drive itinerary via the Great Ocean Road, along with the time I'd recommend spending there. If you're on a 3 day itinerary the best places to stop overnight would be Mount Gambier and the Great Ocean Road.
To skip straight to a destination, just click on the links below, or start by reading my overview of the total journey time, distance and costs.
2. Coorong National Park: 1 day
6. Melbourne: 3 days to 2 weeks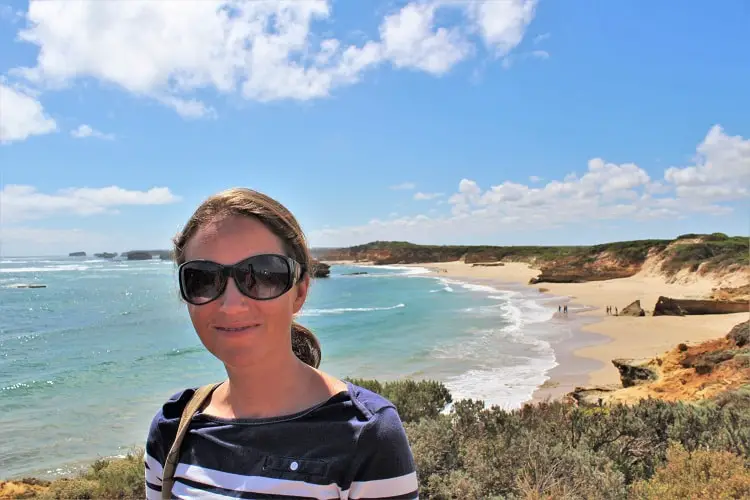 ---
Adelaide to Melbourne Distance, Driving Time & Cost
The total distance from Adelaide to Melbourne via the Great Ocean Road is just under 1,000km, which takes about 12.5 hours to drive. (Note that it is quicker to take the inland route if you're in a hurry, but this guide is all about the coastal attractions!)
The total petrol cost came to $117, and the campsites and caravan parks cost between $15 and $27 per site per night (split between two people sharing).
For a more detailed breakdown of costs for each road trip I went on in Australia, plus advice on budgeting your trip, check out the following blog post:
The Cost of Backpacking Australia
If you're on a tight schedule you could do the trip in 2 or 3 days, but I'd allow up to a week like I did to enjoy it fully and have time to get out of the car and appreciate the scenery.
If you've got time to spare and you want a more relaxed journey, the Great Ocean Road has some lovely seaside holiday towns such as Lorne and Torquay. Just make sure you book in advance in peak season as Melbourne locals holiday here too!
---
---
Adelaide to Melbourne Road Trip Drive Stops
Here are the details of my recommended drive stops on this Adelaide to Melbourne drive itinerary!
1. Adelaide
Whether you're starting or finishing your road trip in Adelaide, it's worth spending a week or so there, as it's a lovely city that's vastly underrated in my opinion! Read the following blog post to find out more.
Top 10 Things to Do in Adelaide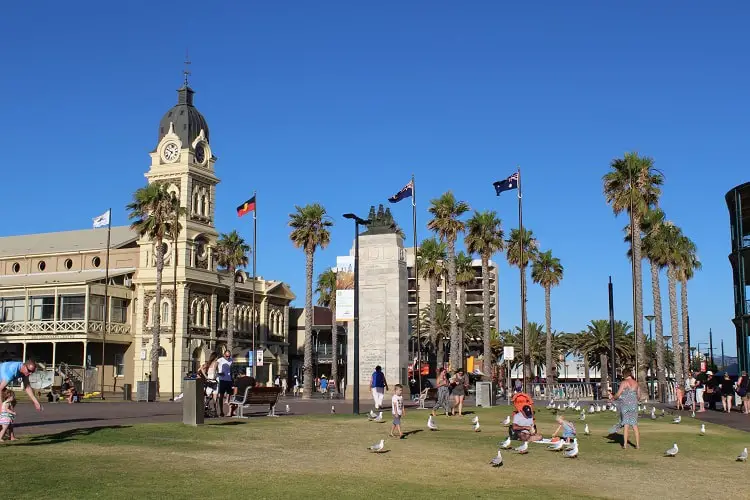 Adelaide Accommodation:
Use the search box below to browse through Adelaide hotels, apartments and hostels, or choose from my top picks below.
BIG4 Port Willunga Tourist Park: For those of you camping or caravanning, this holiday park near McLaren Vale vineyards lies a one-hour drive from the city. It offers an outdoor pool, barbecues and a choice of villas as well as camping sites.
Adelaide Central YHA: Located in the heart of the city, this backpacker hostel has dorms, doubles and family rooms, as well as free Wi-Fi, large lockers, a communal lounge and kitchen.
The MAC Boutique Hotel: This modern 3-star hotel in Adelaide city is only 200m from The Art Gallery of South Australia and has air-conditioned rooms with fridges and tea/coffee-making facilities.
ADELAIDE AIRBNB:
Airbnb is one of my favourite accommodation options when I'm travelling. You can either hire a whole property to yourself or rent a local's spare room if you're on a lower budget.
---
2. Coorong National Park
Coorong National Park in South Australia lies about halfway between Adelaide and Mount Gambier, and makes a great overnight stop if you're camping.
The park features some spectacular dry salt lakes, plenty of walking trails and a 140km saltwater lagoon separated from the ocean by sand dunes. Check out this blog post to read about my experience:
Camping in Coorong National Park: Salt Lakes & Sand Dunes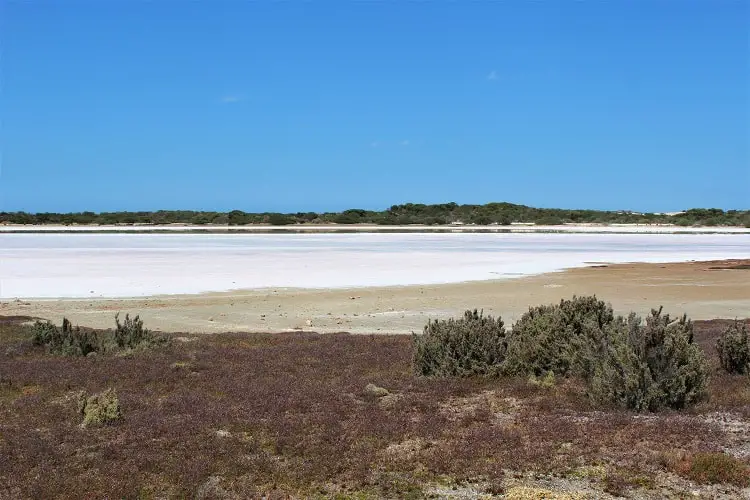 On the way:
Murray River: for a bit of relaxation, stop by Murray Bridge and enjoy tea and scones on a Captain Proud paddle boat cruise along the scenic Murray River like I did!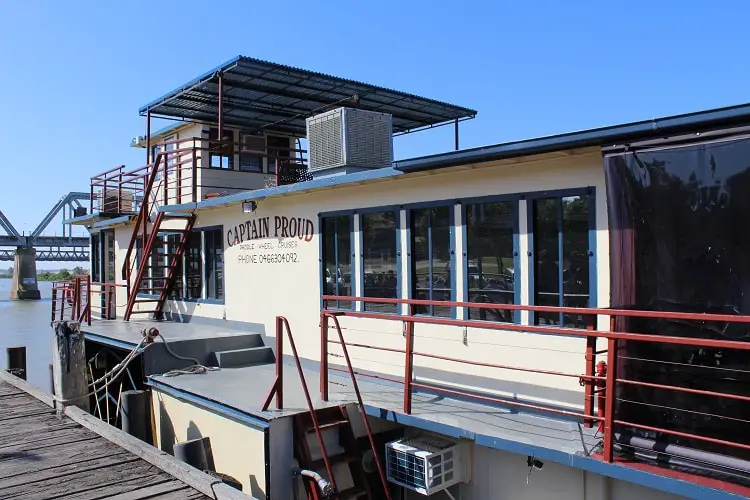 Distance:
Adelaide to Loop Road, Coorong National Park: 216km – 2 hrs 30 min
Coorong Accommodation:
Coorong National Park: A range of basic campsites in the bush from $15 per site per night. We stayed at Hooded Plover, which allowed easy access to walking trails.
Coorong Hotel Motel: If you're not a camper, this basic accommodation at Policeman's Point has an on-site restaurant and bar as well as TVs and a/c in every room.
---
3. Mount Gambier
About halfway along your Adelaide to Melbourne road trip lies Mount Gambier, South Australia's second most-populated city. Located on an extinct volcano, the landscape here is really unique compared to the other places you'll see on your journey.
Home to the beautiful Blue Lake, that turns cobalt blue in summer; the Umpherston Sinkhole, once a limestone cave but now a stunning sunken garden; and the popular Cave Gardens, Mount Gambier has plenty of unusual attractions to fill a day or two. Read the blog post below for more information.
8 Unusual Mount Gambier Attractions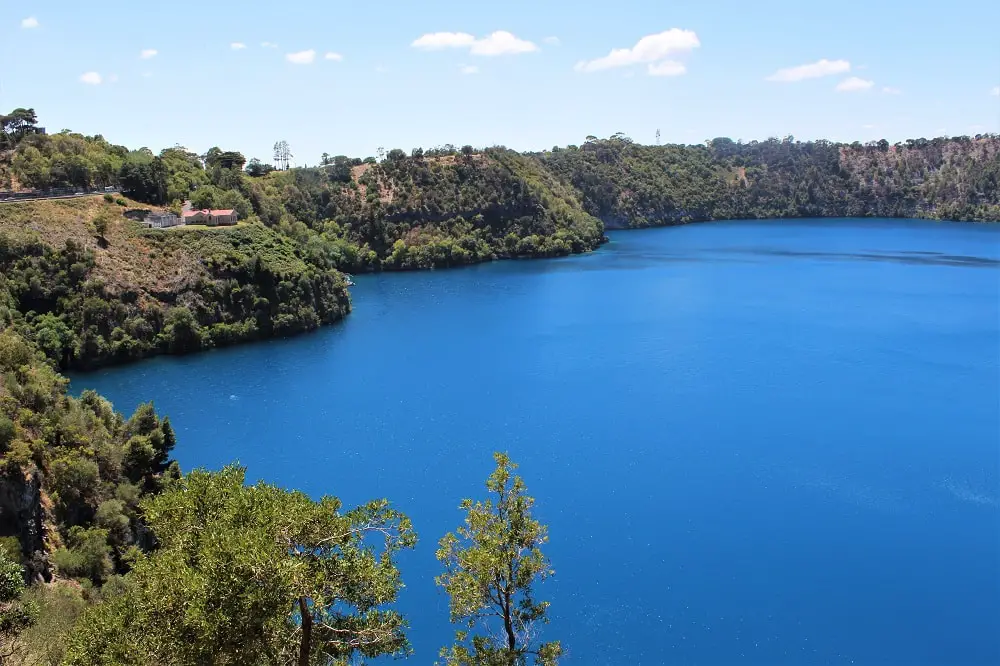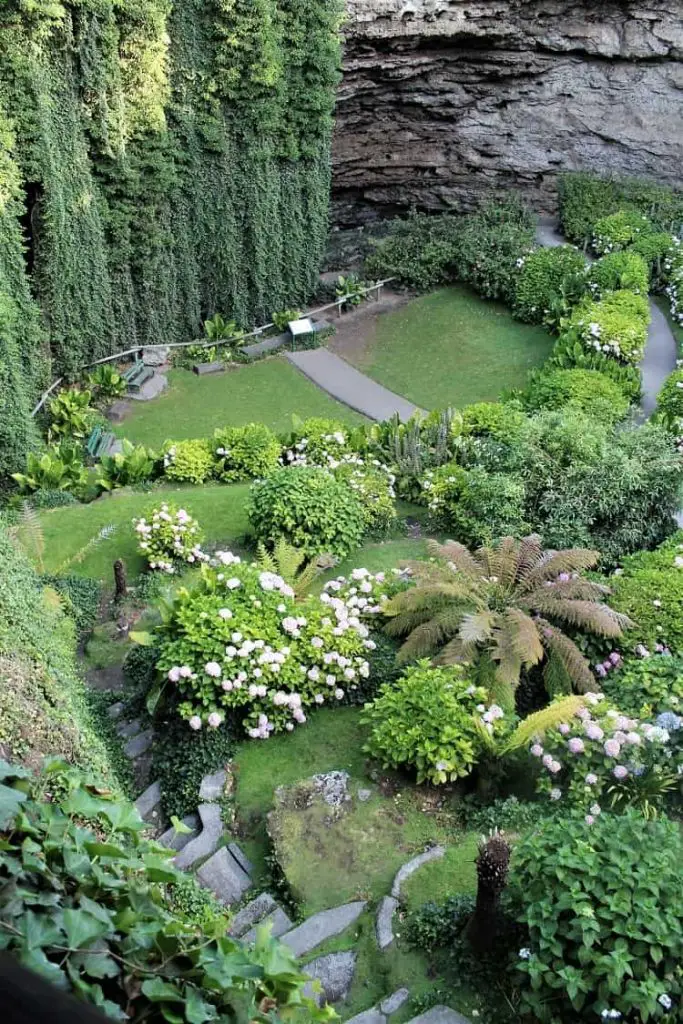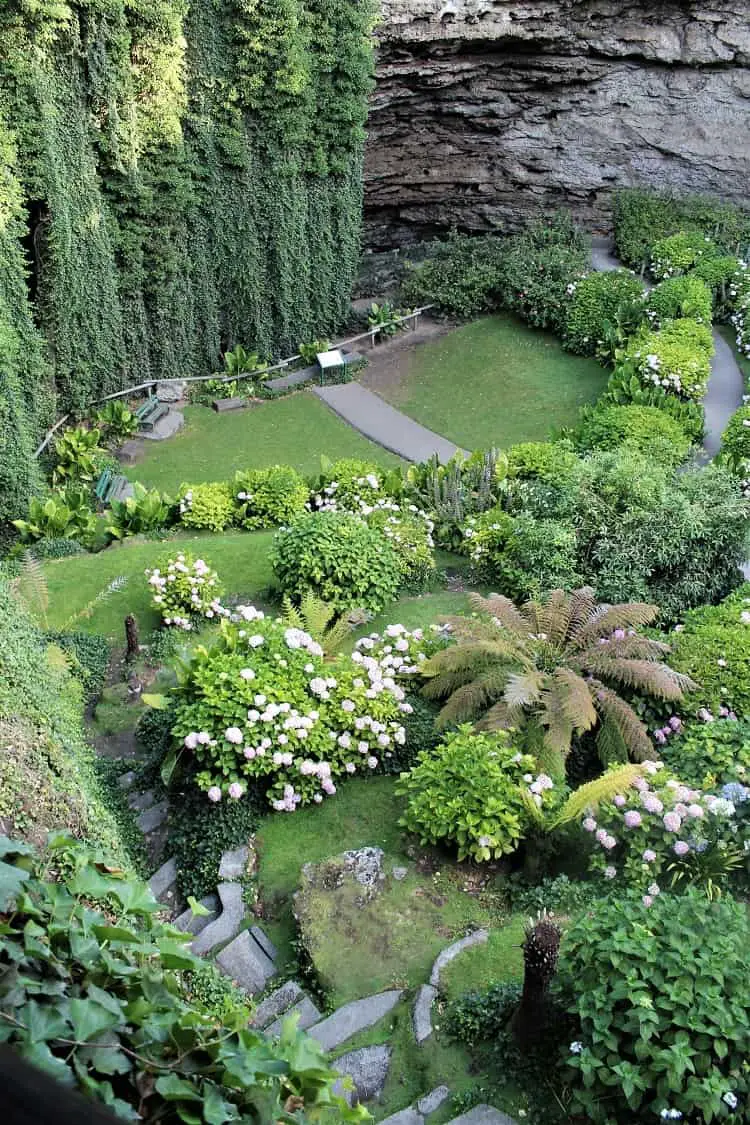 On the way:
Kingston SE: the township of Kingston SE is the entrance to Australia's South East coast and home to The Granites beach, where 2m-high granite knobs protrude out of the sand. It's a scenic place to get out and stretch your legs.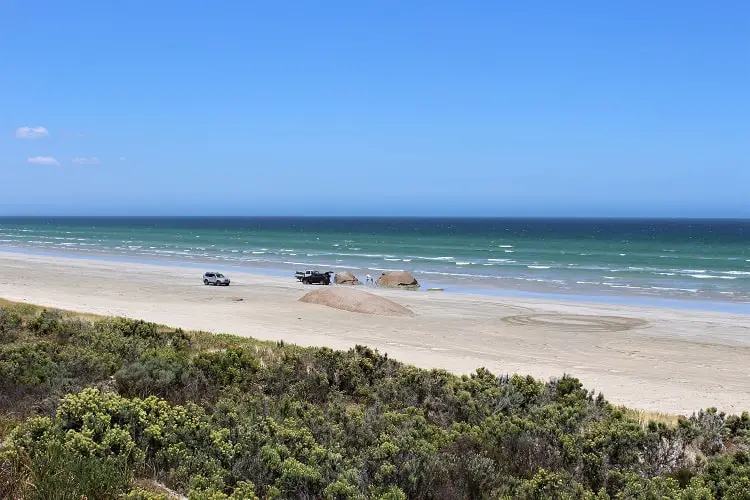 Distance:
Coorong National Park to Mount Gambier: 232km – 2 hrs 30 mins
Mount Gambier Accommodation:
Mount Gambier Central Caravan Park: I camped here on my most recent trip. It's very conveniently located in town and has cabins, cottages, free Wi-Fi and an outdoor pool.
The Old Mount Gambier Gaol: I stayed at this converted prison years ago, when I was an exchange student. It was a really unique experience, and the accommodation has both self-contained cottages and dorms inside the cells.
---
4. Portland
Leaving South Australia behind and heading into Victoria, the next stop on your Adelaide to Melbourne drive itinerary is the busy seaside city of Portland, Victoria's first permanent European settlement.
With a pretty foreshore, heritage buildings, museums and plenty of places to eat and drink, Portland makes a pleasant stop-off point. I had a coffee break here before heading to beautiful Narrawong to camp!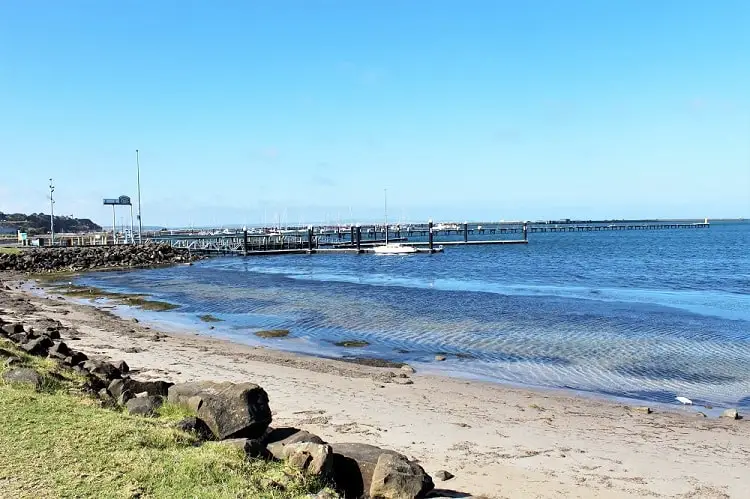 On the way:
Tantanoola Caves Conservation Park: These beautiful caves are well worth a visit and cost $14 for a guided tour (you're allowed to stay inside afterwards to take more photos). 
Discovery Bay Coastal Park, Nelson: From Mount Gambier, you can either take the inland Princes Highway across to Portland and beyond, or head down to Nelson and take the coastal route; the distance is about the same. Nelson is a small fishing town at the mouth of the Glenelg River with an impressive 50km-long beach stretching along the Discovery Bay Coastal Park.
Grampians National Park: this is more of an alternative route than an attraction on the way, but about 2.5 hours north east of Mount Gambier is Halls Gap and the Grampians National Park, a mountainous hiking area and great detour for keen walkers. I didn't go there on this trip but I did spend a few days there on my first ever Australian road trip in 2002 and loved it!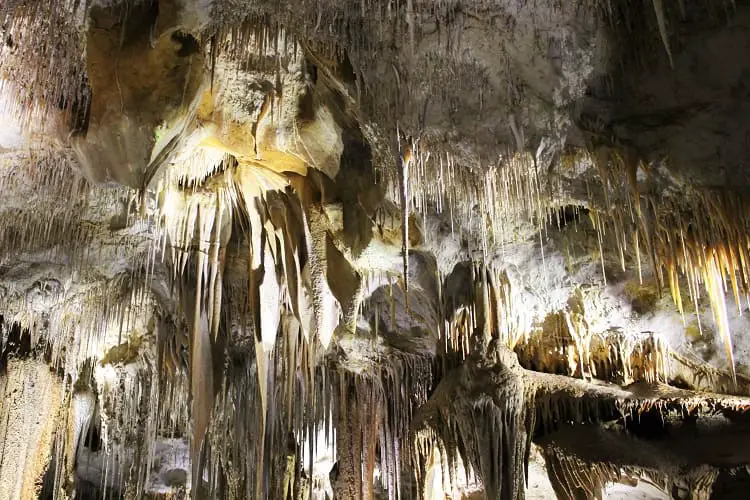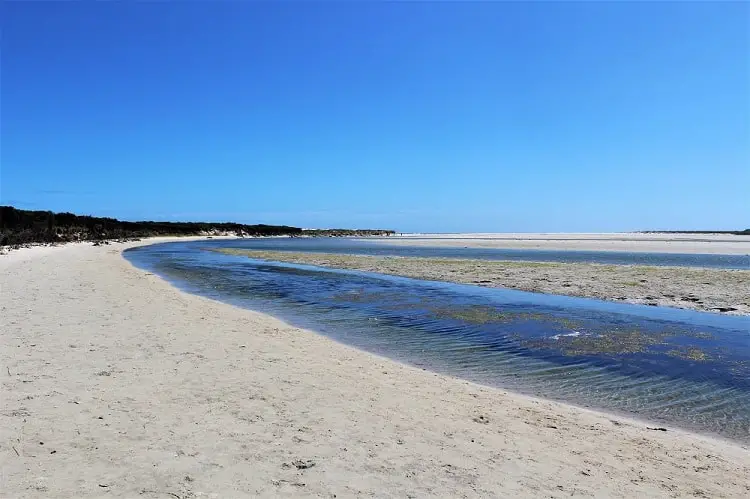 Distance:
Mount Gambier to Portland: 108km – 1 hr 20 min
Portland Accommodation:
Narrawong Holiday Park: I camped at this large, family friendly holiday park in nearby Narrawong. It's in a very pretty location at the mouth of the Surry River, with sites from $27 per night. It was lovely to wander around at sunset.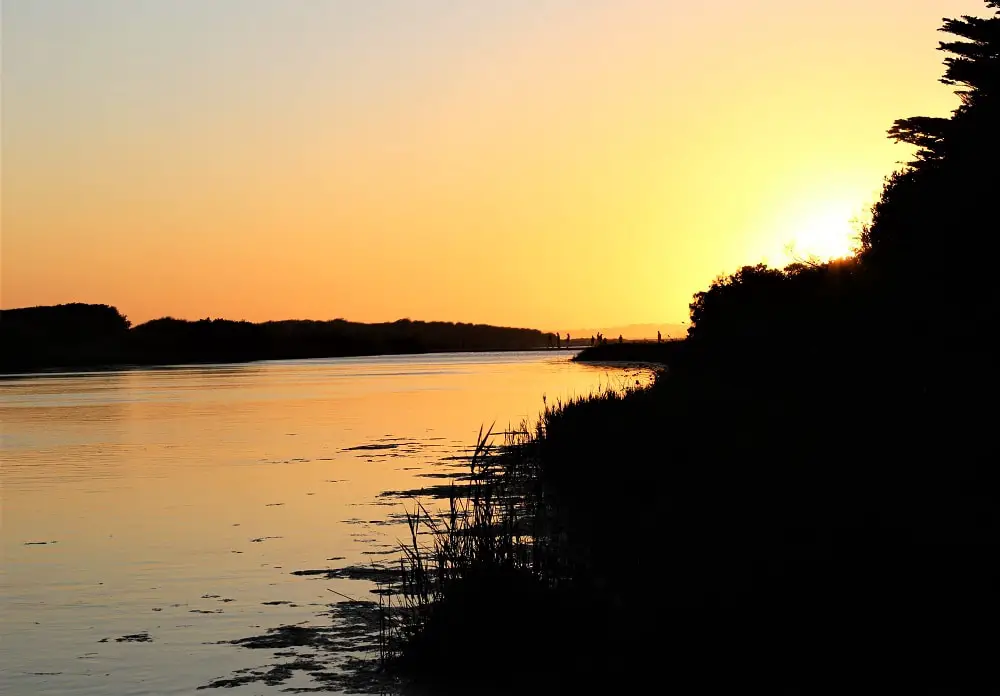 Portland Holiday Park: If you prefer to stay closer to Portland town, this tourist park has camping sites and modern cabins, free Wi-Fi and barbecues.
Mariner Motel Portland: For a private room on a low budget, this clean but basic motel has a variety of room sizes, a garden, free Wi-Fi and great reviews.
---
5. The Great Ocean Road
Finally, the part you're probably looking forward to the most! The Great Ocean Road in Victoria is a world-famous, Australian National Heritage-listed site, and stretches 243km between the towns of Allansford and Torquay.
The most well-known attraction on the Great Ocean Road has to be the Twelve Apostles limestone stacks, but these are just one of many beautiful coastal formations along the western half of the drive, which include Loch Ard Gorge, The Grotto, London Bridge, The Razorback and Shipwreck Walk. These are all well-signed so you wont miss them!
Top 12 Attractions on the Great Ocean Road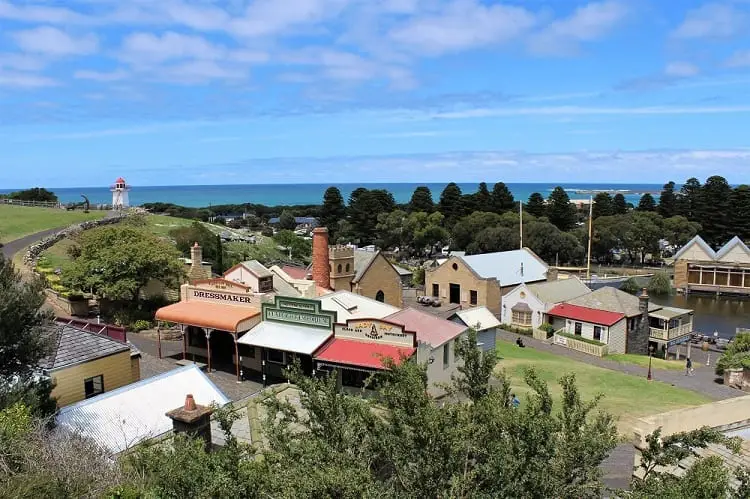 Allow yourself enough time to appreciate the journey if possible – at least two days to get from Portland to Melbourne – as it takes longer than you might expect to stop and look at each attraction, and the Great Ocean Road is unfortunately heaving with tourists. Prepare to be pulling up alongside tour buses and queueing to take photos amidst a sea of selfie sticks!
If you're heading east from Adelaide to Melbourne, the visitor centre in Warrnambool is a useful place to stop at for information before you set off. If you're heading west, stop by the centre in Lorne. Here's a list of all the visitor centres along the Great Ocean Road.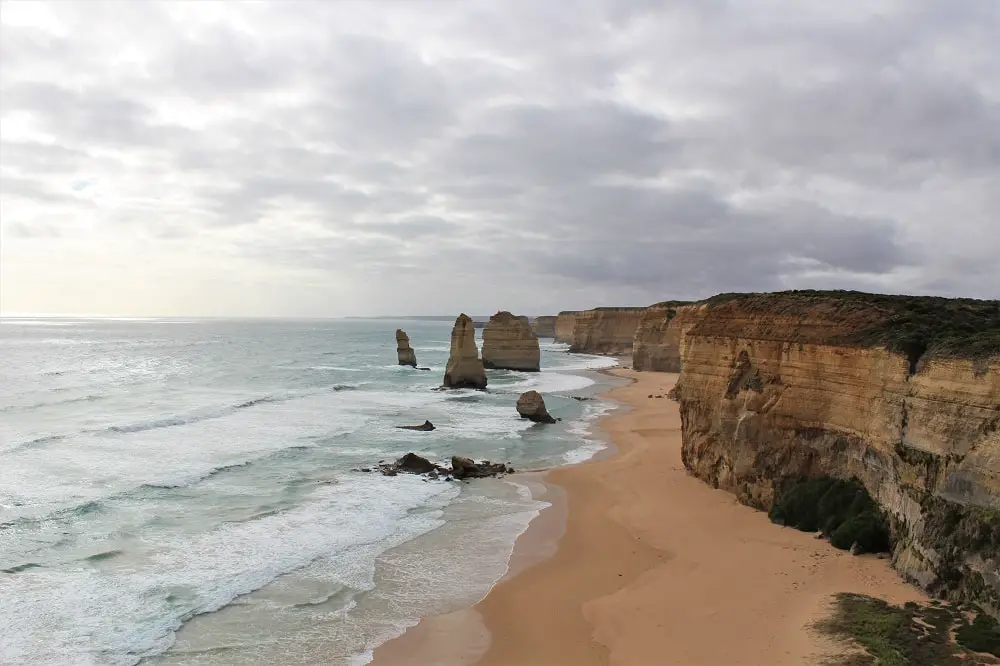 On the way:
Great Otway National Park – the temperate rainforest of The Otways is a beautiful place to stop off for a walk or picnic. I dropped by Melba Gully Picnic Area for lunch and a short stroll.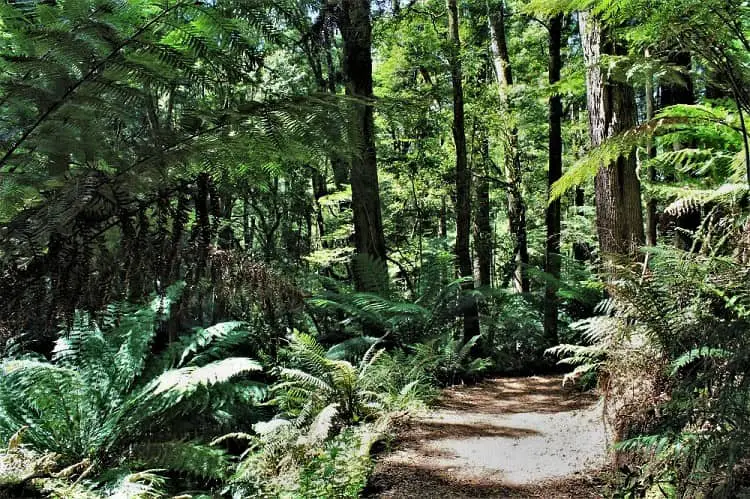 Distance:
Portland to Princetown: 185km – 2 hrs 25 mins
Princetown to Melbourne: 263km – 4 hrs
Great Ocean Road Accommodation:
Apostles Camping Park and Cabins Princetown: A small holiday park with pretty views not far from the Twelve Apostles. This is where I camped on my road trip.
Port Campbell Hostel:  This well-rated hostel has a choice of shared dorms and single, double and family private rooms. It's ideally located just a 3-minute walk from the beach and a 10-minute drive from the Twelve Apostles too.
Apollo Bay Eco YHA: An environmentally friendly hostel close to the beach and town centre with a choice of dorm beds and private rooms.
12 Apostles Motel & Country Retreat: Situated only 3km from the Twelve Apostles, this accommodation has a mixture of motel rooms and pet-friendly cottages. You can even order room service for your evening meal and see wildlife around the property.
---
6. Melbourne
The end of your Adelaide to Melbourne drive itinerary! (Or the start if you're heading in the opposite direction of course!) Time to pack away your tent and enjoy Melbourne's cosmopolitan café scene!
There are so many things to do in Melbourne, including St Kilda Beach, Eureka Skydeck and street art in places like Hosier Lane. Learn more in my blog post below.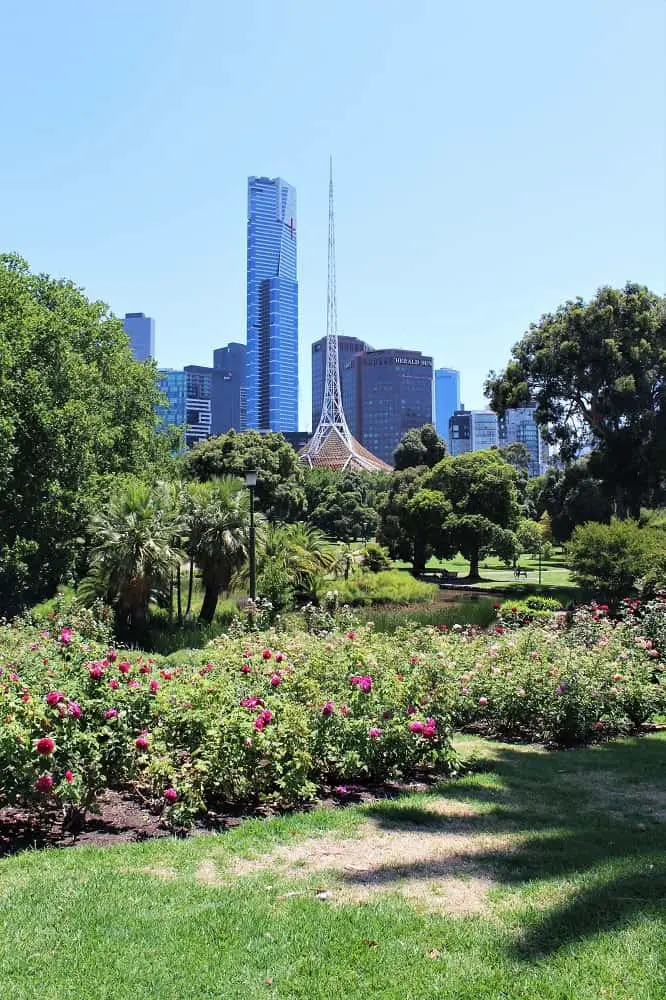 Melbourne Accommodation:
Melbourne accommodation gets booked up pretty fast, particularly in the summer; make sure you book in advance. I almost got completely stuck when I returned from Tasmania and hadn't booked anywhere to stay that night. I ended up in a homestay as all the hostels were full!
MELBOURNE HOTELS:
Use the search box below to search for Melbourne hotels, apartments and hostels.
MELBOURNE HOSTELS:
I've personally stayed at the Melbourne hostels below and would definitely recommend them.
HabitatHQ, St Kilda, Melbourne: I also stayed at this modern, beachside hostel, which has won awards for sustainability. The dorm beds are cheap, and the location is great.
The Nunnery, Fitzroy, Melbourne: I stayed at this quirky, converted nunnery and thought it was really unique. The hostel has dorm beds as well as private rooms, and lots of nearby bars, funky cafes and street art.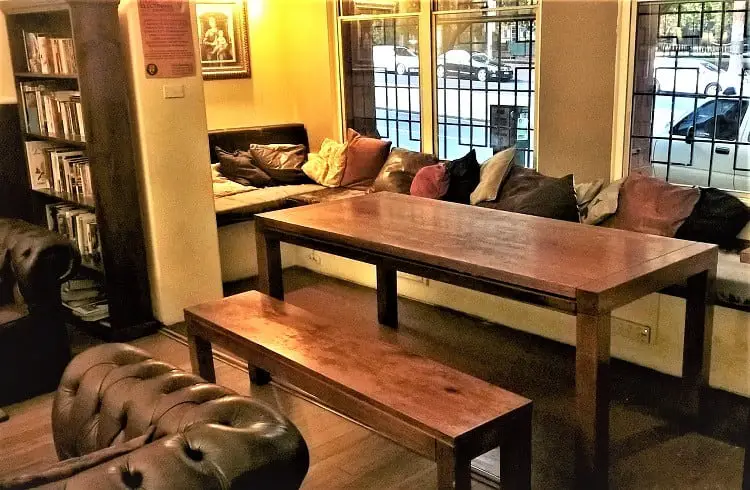 MELBOURNE AIRBNB:
Airbnb is a brilliant option in Melbourne if you're a couple or two friends who don't mind sharing a double bed. It actually worked out cheaper for two of us to share someone's spare room on Airbnb in Melbourne ($50-$60 per night) than to stay in a hostel dorm.
MELBOURNE HOUSE SITS
We landed a house sit in Southbank, which had amazing views across the city skyline! Check out my blog post on how to become a house sitter if you fancy free luxury accommodation instead of forking out for hostels. To start house sitting yourself, join one of my recommended house-sitting websites linked below.
Join Aussie House Sitters – for house sits in Australia.
Join Trusted House Sitters – for worldwide house sitting.
---
Distance:
Princetown to Melbourne: 263km – 4 hrs
On the way:
Geelong: this port city is Victoria's second largest city with lots of heritage buildings and an up-and-coming holiday scene.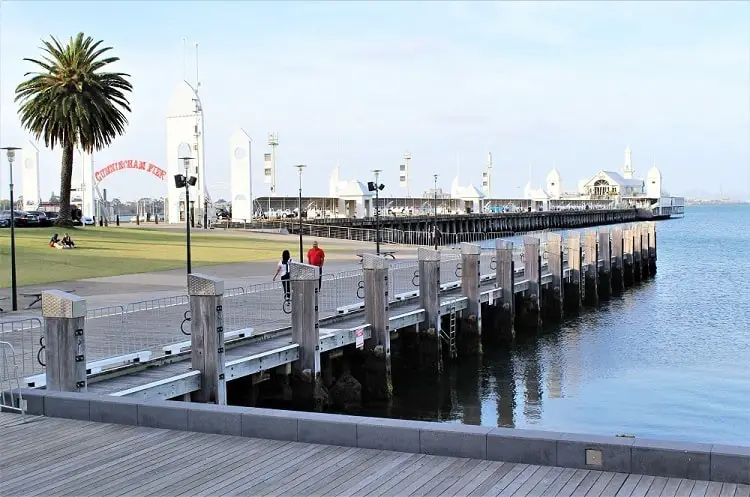 ---
I hope you have an amazing time on your Adelaide to Melbourne road trip. If you're planning more adventures Down Under, my other Australian drive itineraries should provide inspiration and help with your planning! Happy travels!
Perth to Adelaide Drive Itinerary
Melbourne to Sydney Drive Itinerary
Sydney to Brisbane Drive Itinerary
Tasmania Drive Itinerary: 21 Days of Unspoilt Beauty
---
---