This post may contain affiliate links. Please see my disclosure policy for more details.
Just a three-hour drive south from Perth, situated along the stunning turquoise arc of Geographe Bay, lies beach lovers' paradise, Dunsborough. If you're looking for the best things to do in Dunsborough, I've compiled them in this post after visiting the area on my epic road trip from Perth to Adelaide.
Ten minutes southwest of Dunsborough, facing out onto the Indian Ocean, is the picturesque seaside town of Yallingup, home to champion surfers, cool caves and a plethora of art galleries.
After spending a night in beautiful Busselton, my travel mate, Michi, and I set up camp in Yallingup and explored the surrounding area.
Read on to find out the best things to do in Dunsborough and Yallingup, Western Australia!
---
Dunsborough Beach
This is the main draw of Geographe Bay in my eyes, and I'd highly recommend a visit.
I've been to a lot of beaches in my time, and I can honestly say Dunsborough Beach is as exotic as they come. The sand is blindingly white, the water is clear, turquoise and calm, and the fringe of parkland behind gives it a really secluded feel.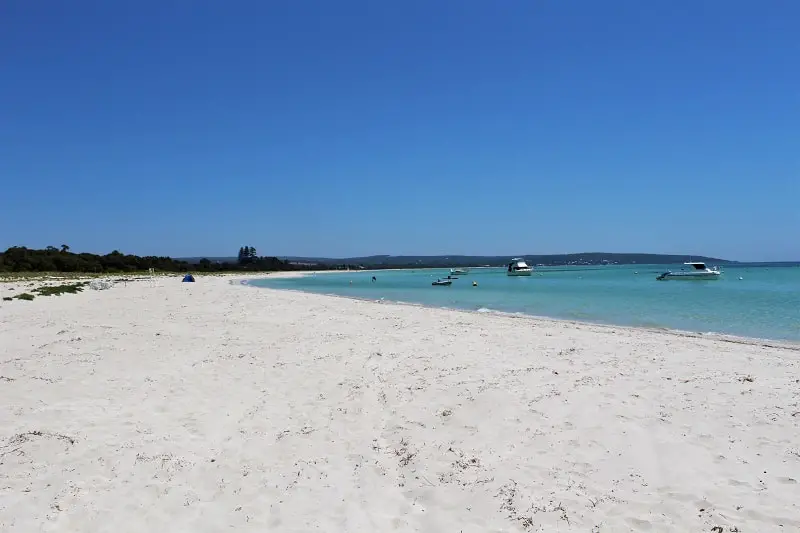 The protection of the bay blesses the area with gentle waves and a much calmer feel than nearby Margaret River with its crashing surf.
We were lucky enough to have perfect weather on the day we visited, and got to swim, snorkel and make the most of the sunshine and blue sky.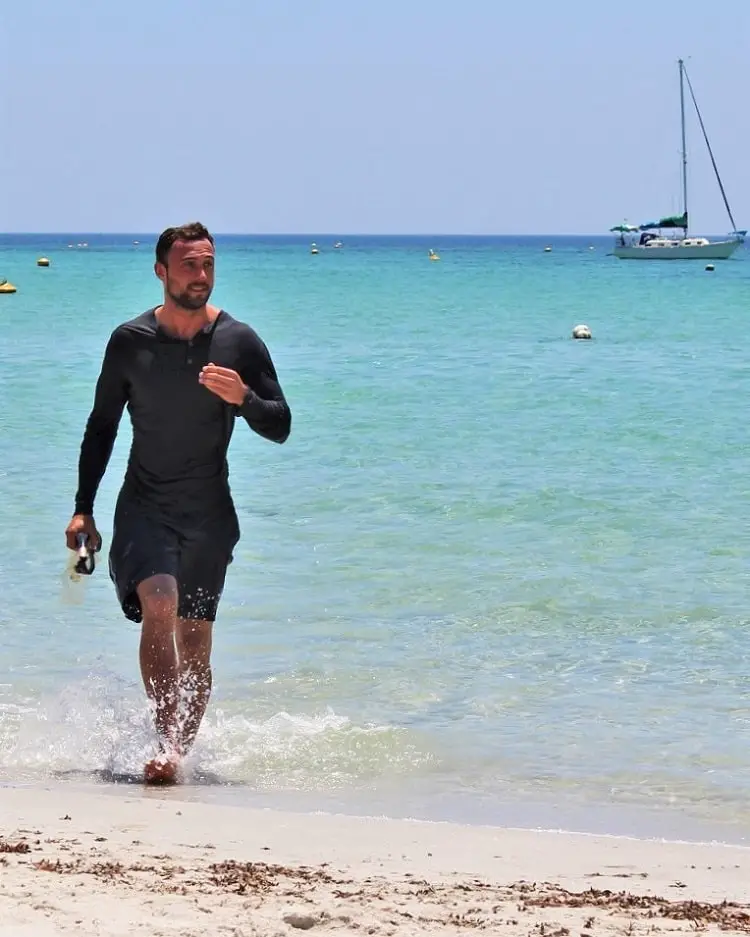 ---
Dunsborough Whale Watching Tour
If you're looking for things to do in Dunsborough between early September and early December, you'll be right on time to witness the southern migration of the great whales as they head down to Antarctica.
We booked onto an amazing sunset whale-watching tour with Naturaliste Charters for around $90 each.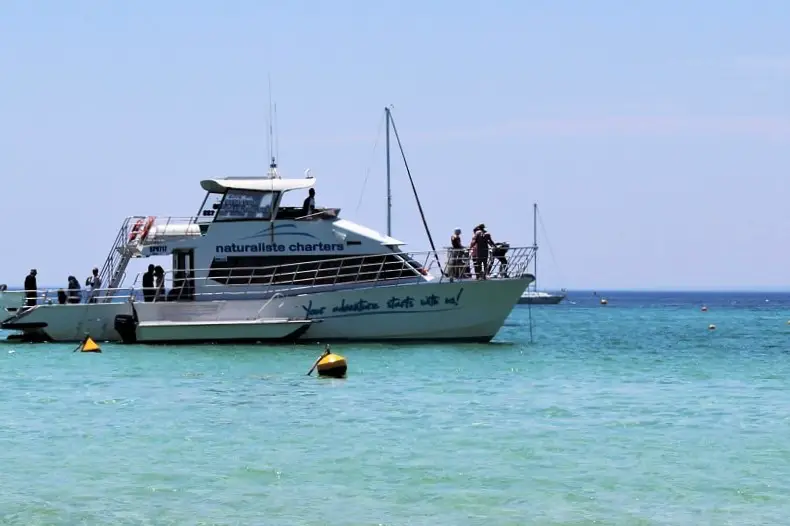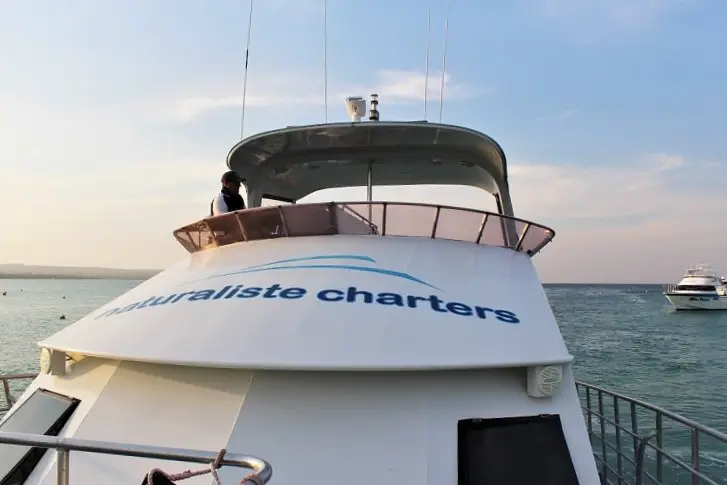 Our first treat was seeing dolphins as they followed alongside us!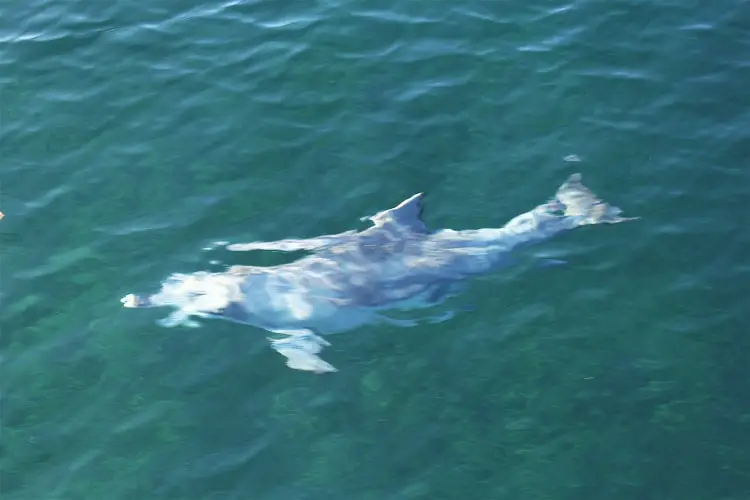 Then we headed out at speed towards deeper waters.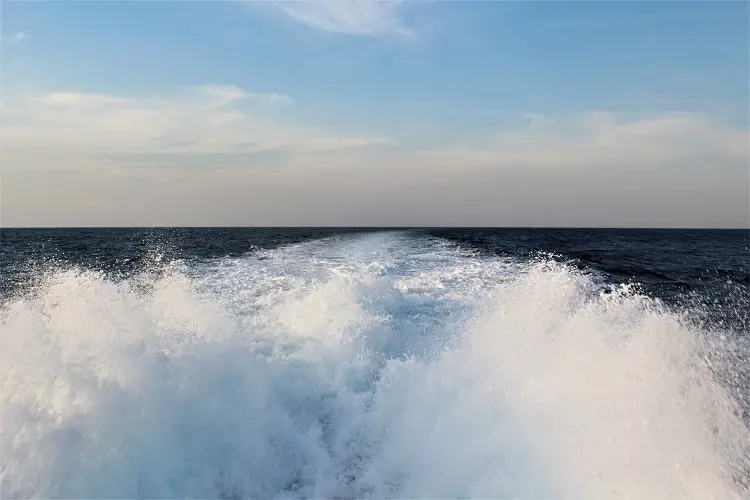 Once the boat slowed down, we all kept our eyes peeled for whales.
Since it was late November and therefore the end of the season, the whales were few and far between. The crew were determined not to let us down though, and finally we saw something arching out of the water!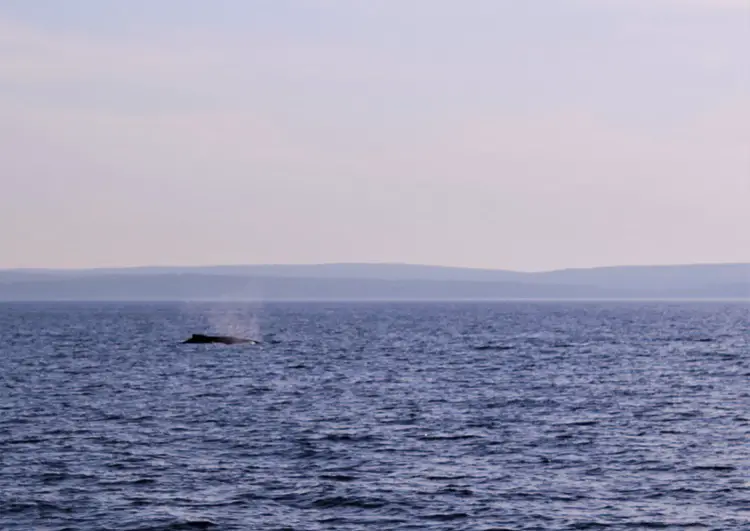 After spending a while watching in awe, we headed back into Geographe Bay as the sky began to turn pink.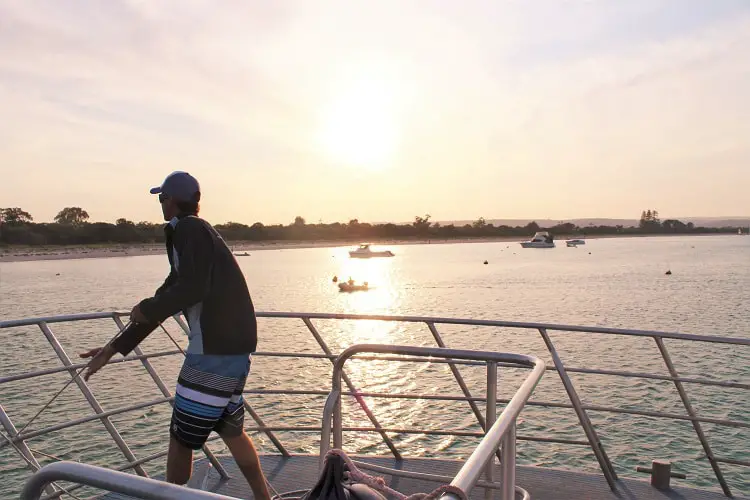 Once we were back on dry land, we just about had time to drive over to the west side of the coastline and watch the sunset at Yallingup Beach.
Book a Dunsborough whale watching tour
---
Things to Do in Yallingup
The small seaside town of Yallingup is known for its excellent surf, local art galleries and proximity to Leeuwin-Naturaliste National Park. As you'd expect, it also has yet another beautiful Western Australian beach to offer. Since it faces west make sure you don't miss the sunset!
The Margaret River region is also home to a series of spectacular caves, one of which, Ngilgi Cave, is in Yallingup itself. Here are a few pictures from Yallingup.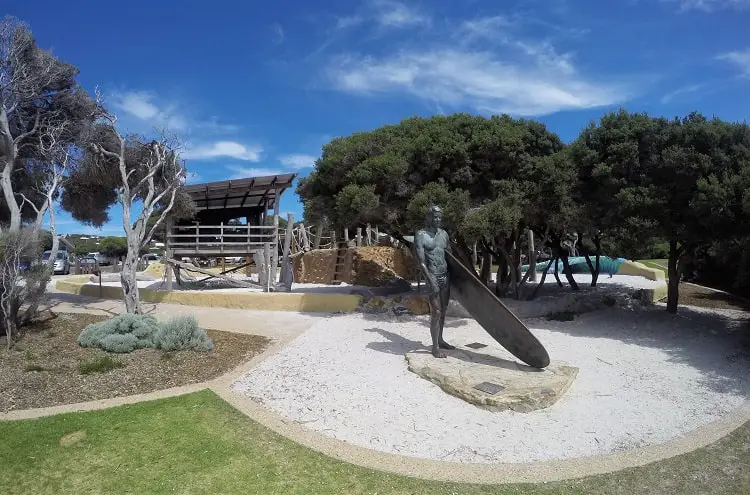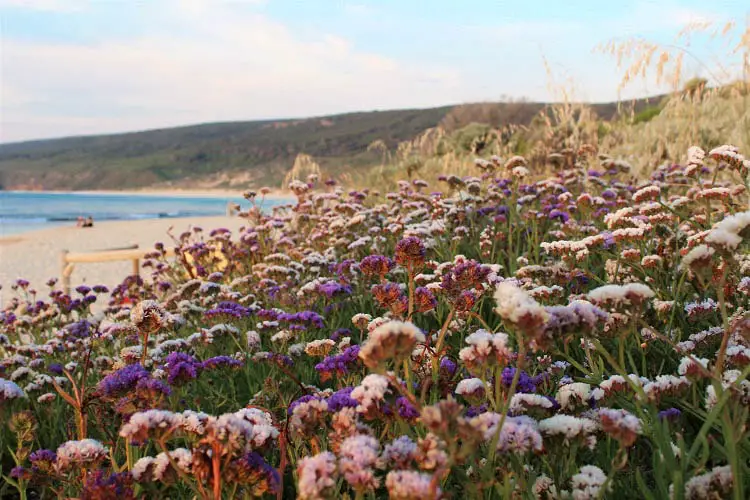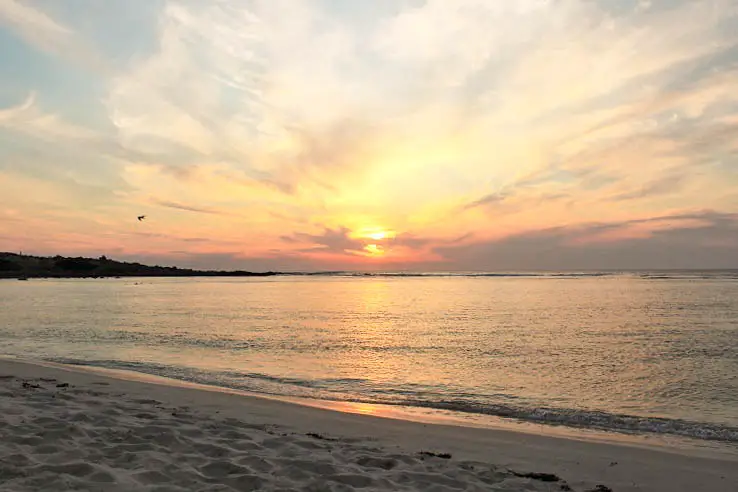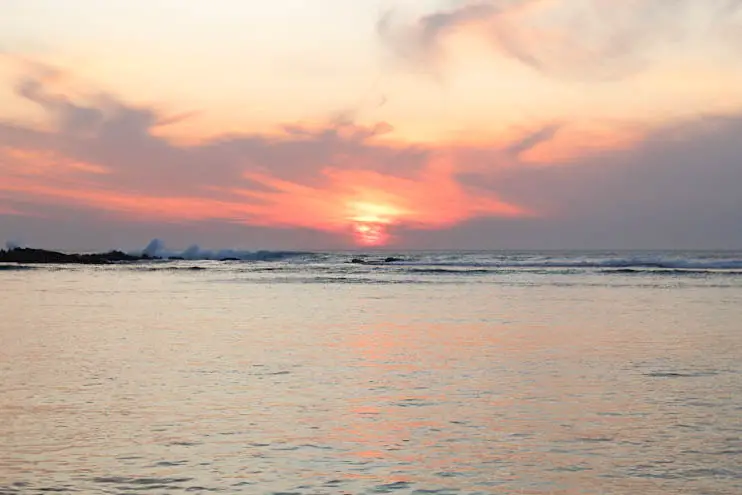 ---
Accommodation in Yallingup
Our accommodation of choice was Caves Caravan Park in Yallingup, which was fairly retro but cheaper than BIG4 Beachlands in Busselton, where we stayed the night before, and in a lovely natural setting.
It also had amazing views of the coastline across Leeuwin-Naturaliste National Park just around the corner, which we discovered by accident when we missed the turning into the campground!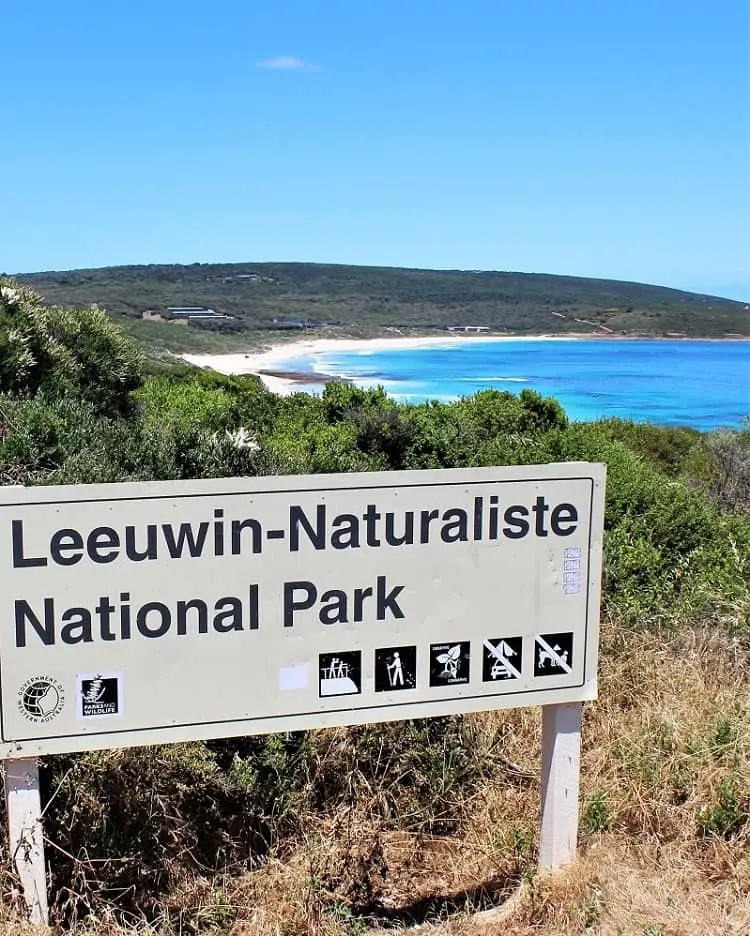 These were the kind of pictures I'd been looking at online when I planned my trip back in the UK, so it was amazing to see them for real and think back to sitting at my computer screen on a cold winter's day!
To browse more accommodation in Yallingup, use the search box below.
---
Cape to Cape Track: Walk from Cape Naturaliste Lighthouse to Sugarloaf Rock
Extending 135km from Cape Naturaliste down to Cape Leeuwin, the Cape to Cape Track spans the length of Leeuwin-Naturaliste National Park and is one of the highlights of southwest Western Australia.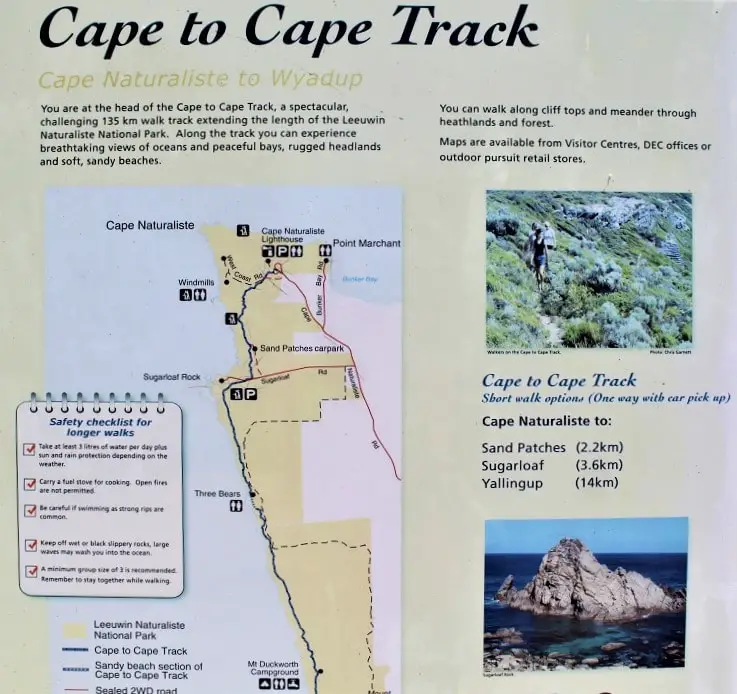 Marked with a lighthouse at both ends, this multi-day hike takes you past absolutely stunning coastal scenery, with basic campsites dotted along the way.
From Cape Naturaliste Lighthouse we set off on the 3.6km walk (each way) to Sugarloaf Rock and back. This section of the track is also accessible to those in wheelchairs or pushing prams. The only annoyance we had was the huge amount of flies buzzing round our faces!
As you can see, the scenery is absolutely beautiful. It's well worth doing this easy section of the walk.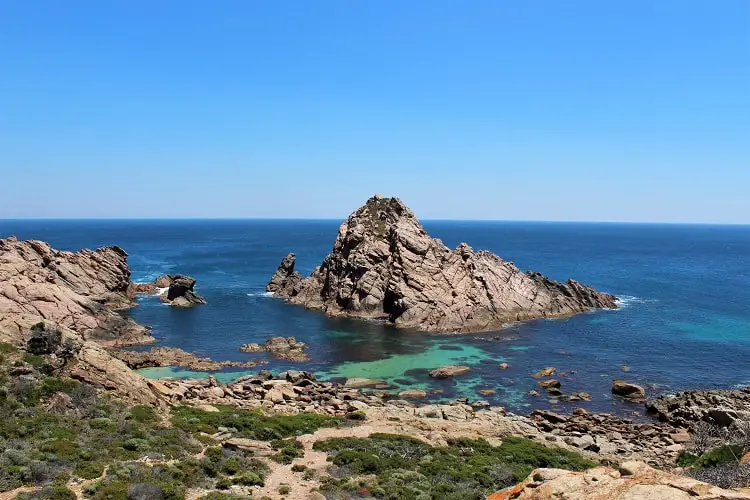 We had an extra treat when we arrived and saw people swimming there! After walking in the heat it was time for a quick dip to cool off.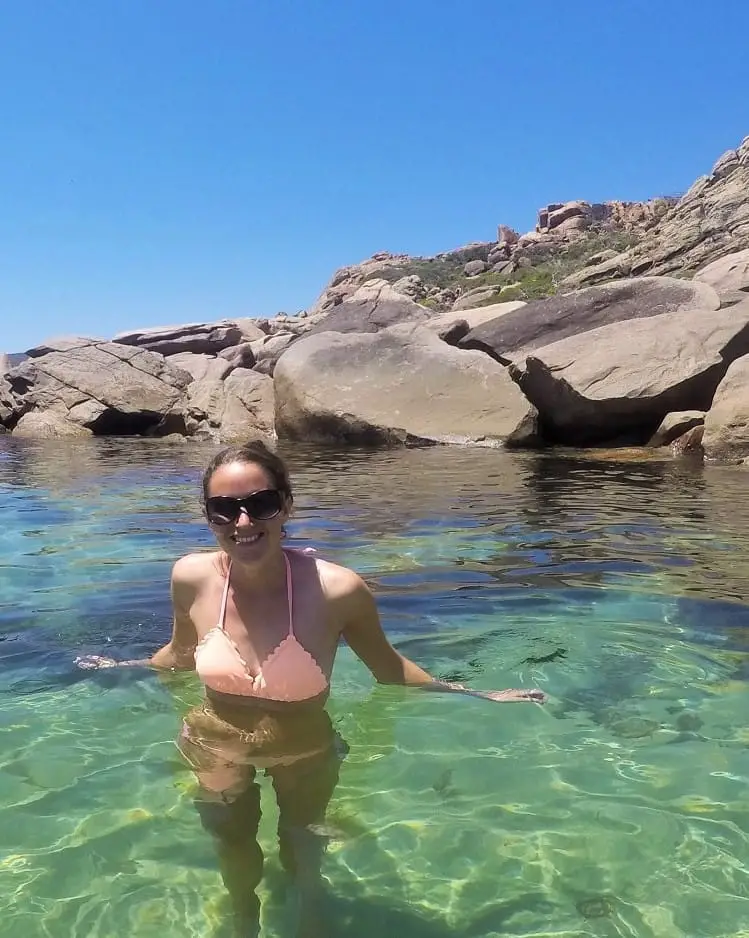 ---
Sunrise at Bunker Bay & Bunkers Beach House
We'd planned on getting up early (4:30am to be precise) to watch the sunrise at Dunsborough Beach, but on advice from a friend, decided to head to Bunker Bay instead and have breakfast at Bunkers Beach House.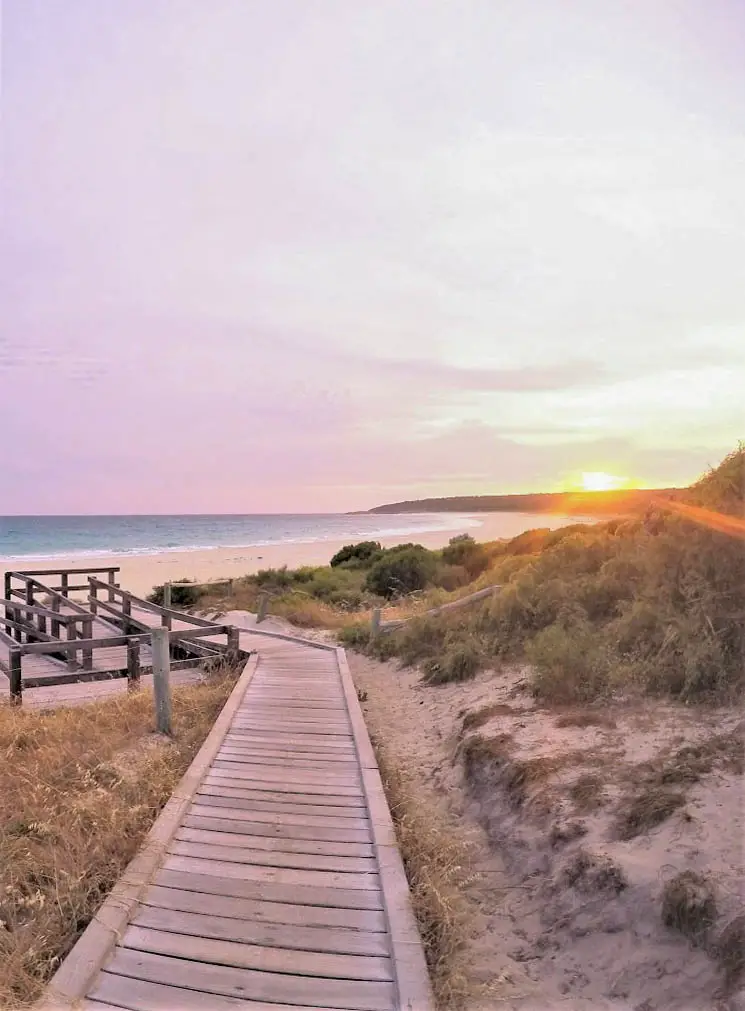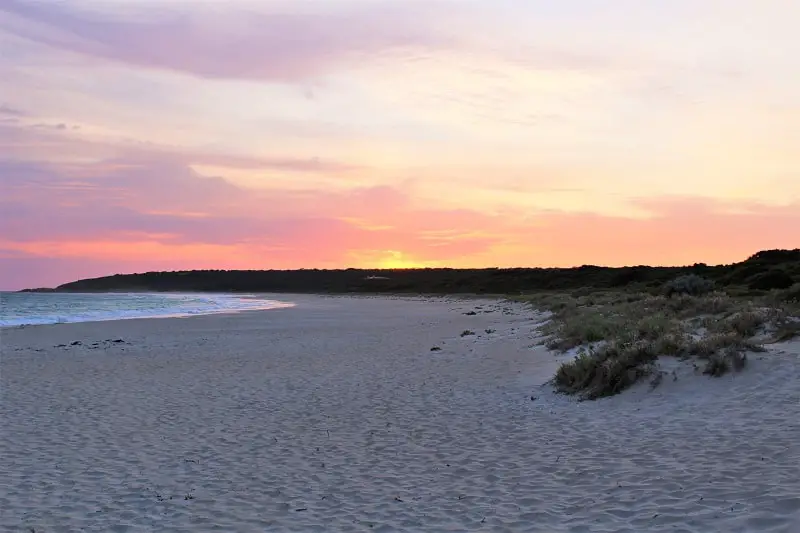 As you can see, it was certainly beautiful, but I'd recommend heading to Dunsborough Beach if you want to see the sun rise over the ocean instead of the land as it faces east. Since the café didn't open until 8:30, we went back to bed for a while then popped along later for a coffee and magnificent waterside views!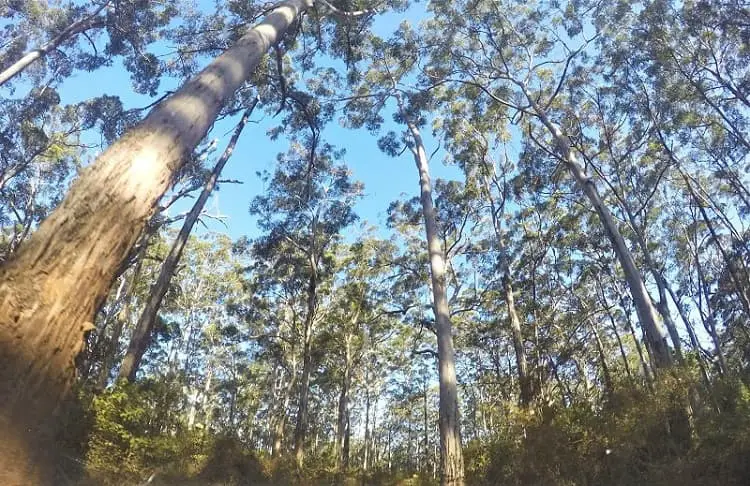 It's actually quite rare to have absolute beachside dining in Australia, so visiting Bunkers Beach House was a real treat! They even gave us free muffins as it was busy and our drinks took a while.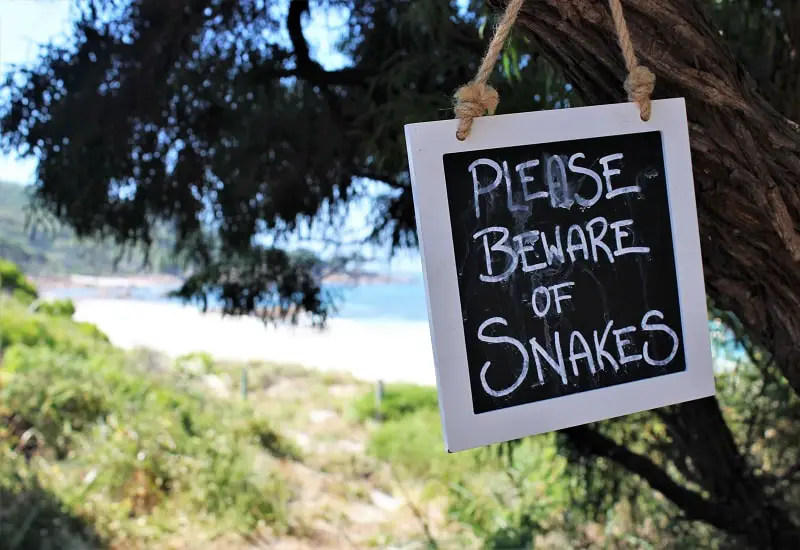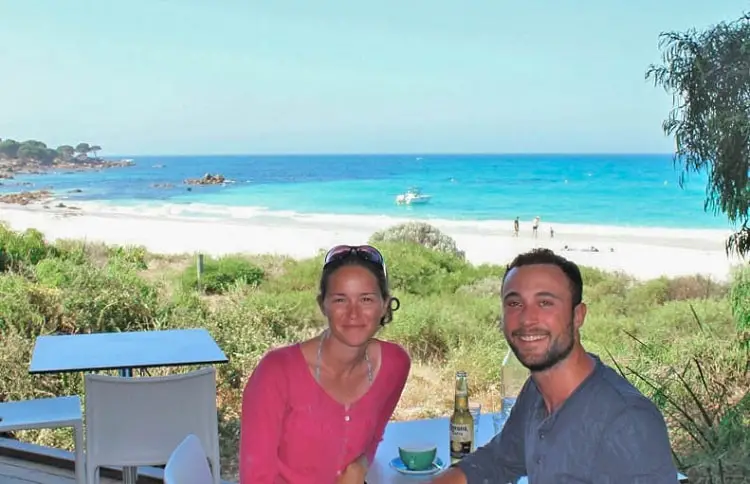 ---
Since an enormous group of "Schoolies" were due to arrive at the caravan park after our second night (Australian school leavers on the Aussie equivalent of Spring Break), we shipped out pronto on advice from the owner and meandered further down the coast.
Follow our adventure and read about our next stop in Margaret River, Western Australia's food and wine lovers' favourite holiday destination!
---