This post may contain affiliate links. Please see my disclosure policy for more details.
If you're looking for a fun day trip destination from Perth, Penguin Island is a rugged wilderness in the scenic Shoalwater Islands Marine Park that is well worth a visit. Situated only 700m off the coast of Rockingham, a 45-minute drive south of Perth, the island is easily reached by a five-minute ferry ride.
I chose to visit Shoalwater on the first day of my epic five-week Perth to Adelaide road trip and caught the ferry over to Penguin Island to explore. With beautiful beaches, a large colony of little penguins and plenty of nesting seabirds, Penguin Island has plenty of things to do for nature lovers.
To learn more about Shoalwater Islands Marine Park, including cruises, activities and self-guided walks, keep reading!
---
Shoalwater Tours
We chose to have a leisurely day exploring on foot. If you prefer an organised tour or a bit more adventure, check out these fun Shoalwater activities!
---
How to Get to Penguin Island
Visitors are allowed on Penguin Island from 15th September to early June, unless the island is closed due to bad weather. If you want to make your own way there, you'll need to catch the Penguin Island ferry (a five-minute journey) from Rockingham Wild Encounters at 153 Arcadia Dr, Shoalwater WA 6169. There's a free car park onsite.
If you're arriving by public transport, take the train to Rockingham Station and catch the 551, 552 or 553 bus from stands 9 or 10 to Penguin and Watts Rd. Plan your journey using the Transperth transport planner.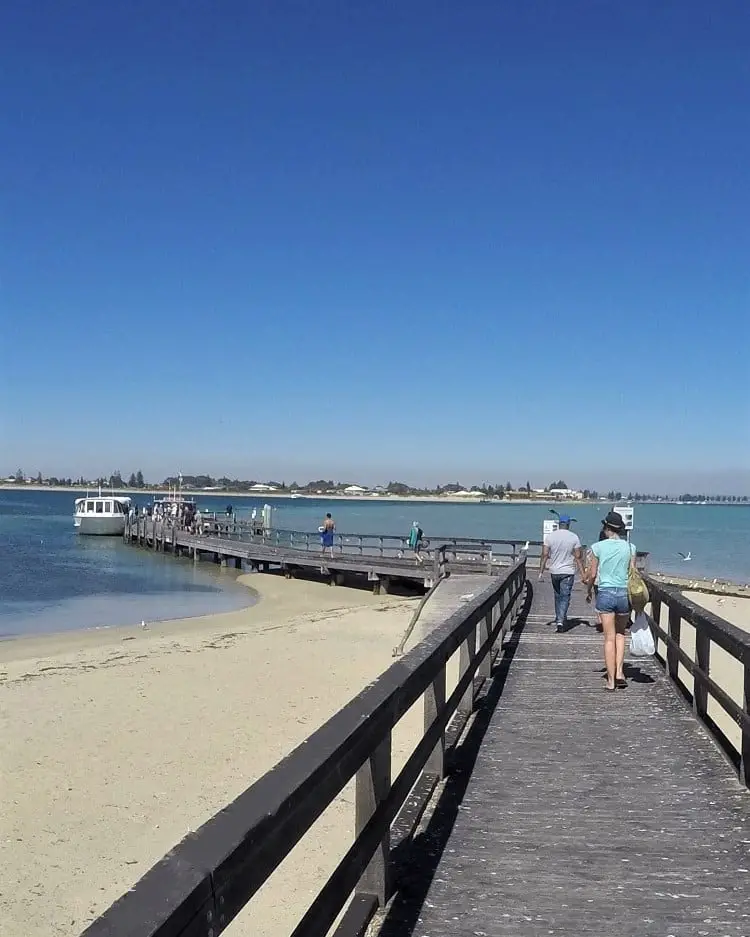 ---
Penguin Island Beaches
If you're looking for some beach time without the crowds, you've come to the right place. Take a rest from your explorations by laying your towel down on whichever deserted patch of sand takes your fancy.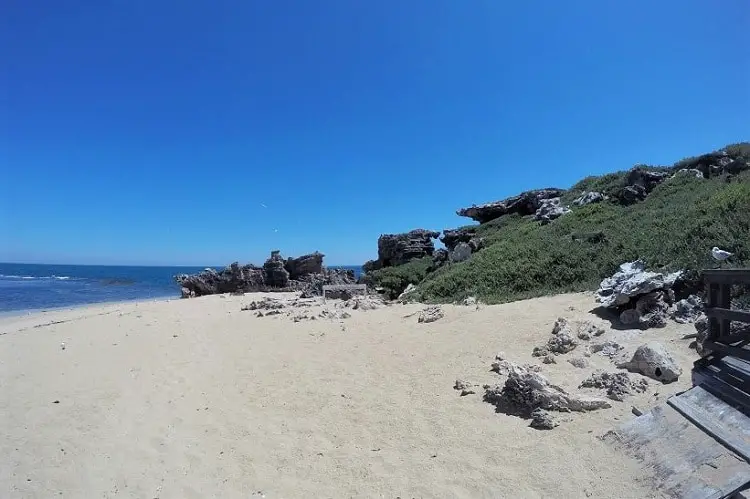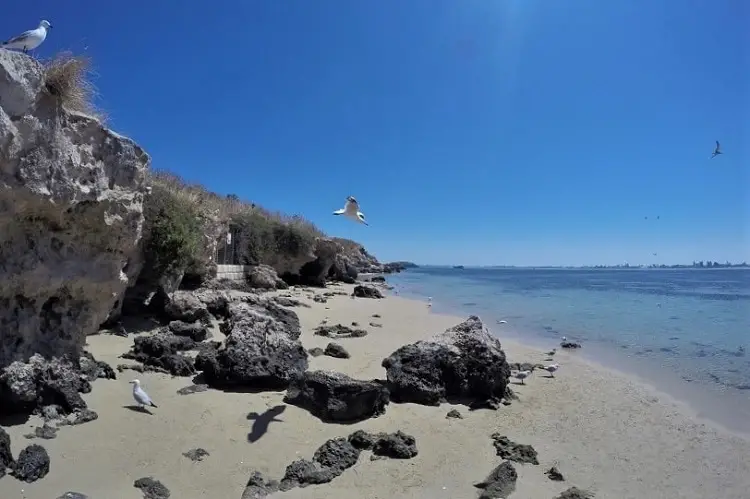 ---
Penguin Island Wildlife
Penguin Island is home to a colony of 1,200 little penguins, the largest population in Western Australia!
Since the penguins are usually out at sea hunting for a nice bit of dinner during daylight hours, it's unlikely you'll spot them in the wild unless you have a good look underneath the boardwalks and at the back of the limestone caves.
To guarantee a penguin sighting, it's best to attend the organised penguin feeding sessions at the Discovery Centre. The island and its surrounding crystal-clear water are also home to a whole host of other beautiful seabirds, as well as dolphins and sea lions. And just to warn you, there are a lot of seagulls. And I mean a lot!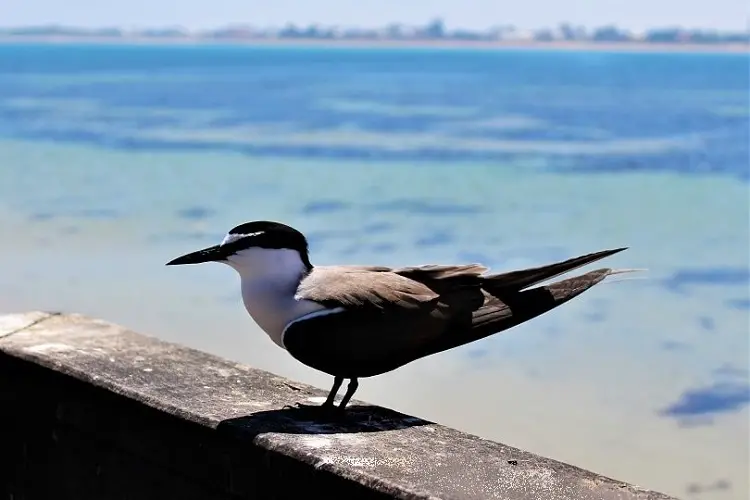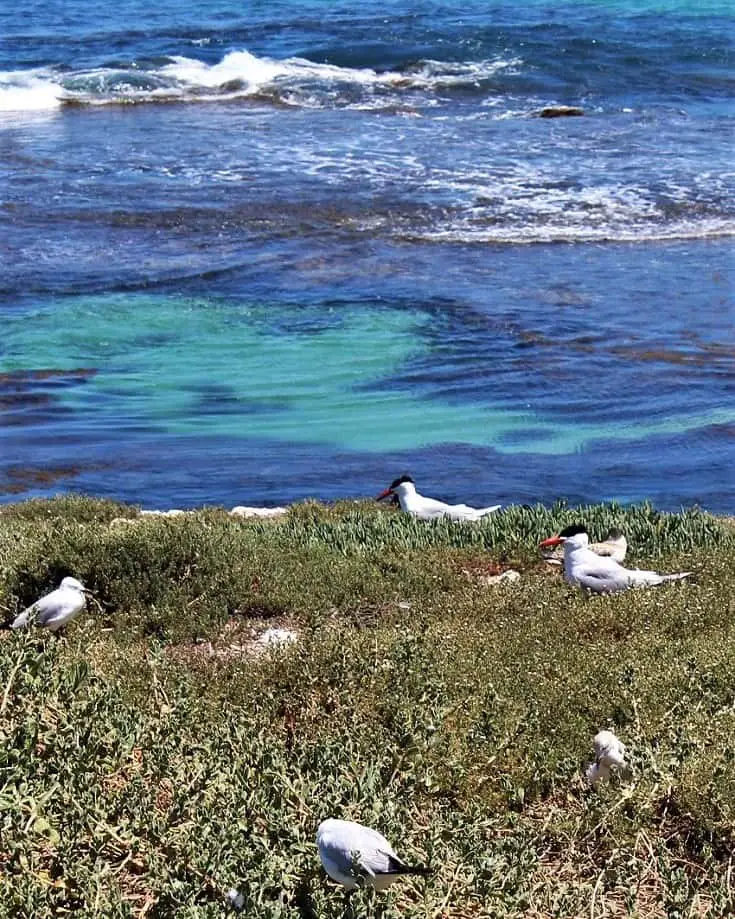 ---
Shoalwater's Rugged Beauty
There's more to Penguin Island than beautiful beaches and wildlife: you'll come across plenty of sea caves, craggy coves, rocky headlands and viewpoints on your adventure.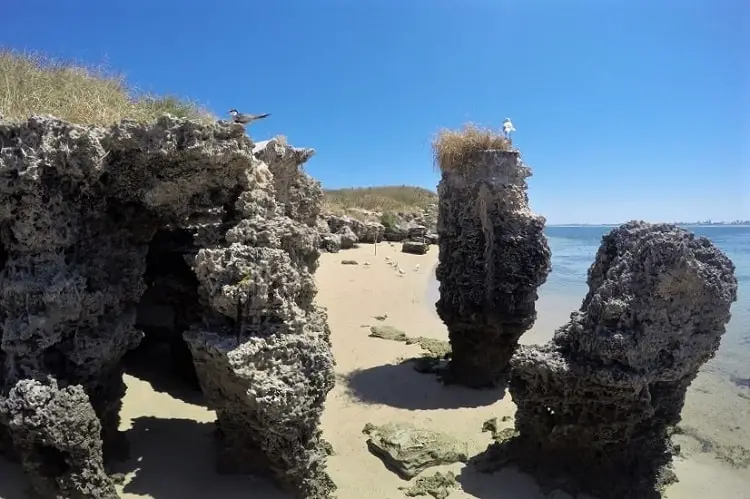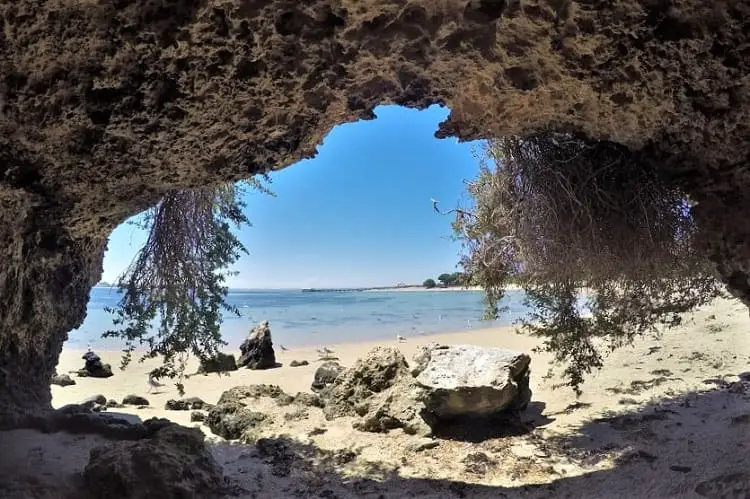 ---
Once you're back on the mainland, enjoy a coffee or meal at Pengo's Café or a picnic by the children's playground!
To read about where we camped that night on my Perth to Adelaide road trip, check out my post on Yalgorup National Park! For another top day trip from Perth, I can highly recommend stunning Rottnest Island!
---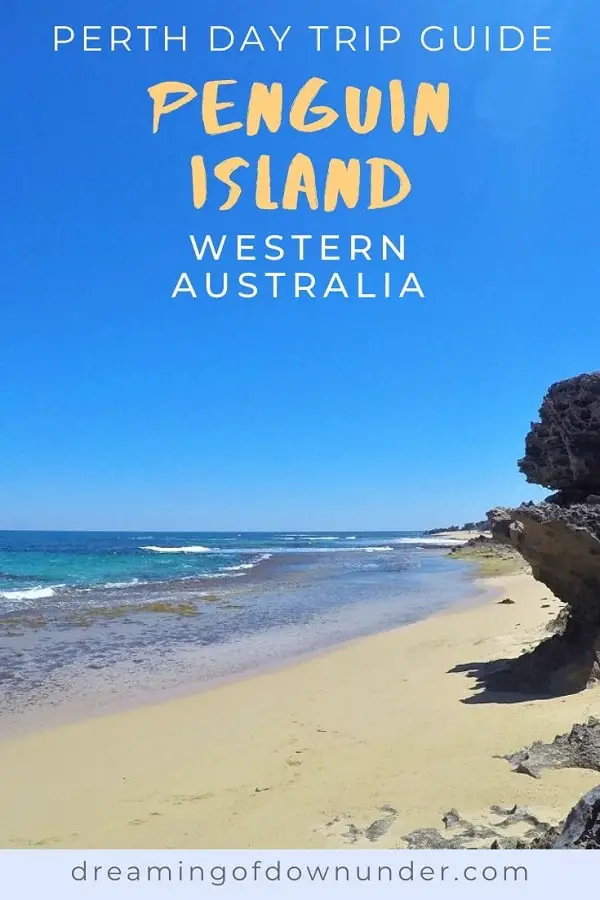 Written by Lisa Bull
Lisa Bull, founder of Dreaming of Down Under, has been living in Australia as a British expat since 2015. After travelling to every state and territory in Australia and living in Perth, Brisbane and Sydney, Lisa knows from first-hand experience the best destinations to visit in Australia and the best budget travel tips. Her guides on this blog have been read by over 700k readers and helped thousands of people achieve their dream of living in or travelling Australia.