This post may contain affiliate links. Please see my disclosure policy for more details.
If you're looking for a fun day trip from Perth, Penguin Island is a pristine, rugged wilderness lying just 700m off the coast of Rockingham, a 45-minute drive south of the city.
With beautiful beaches, a colony of 1,200 little penguins and a large population of nesting seabirds, the island seemed the perfect destination to begin my five-week Perth to Adelaide road trip.
There are plenty of things to do on Penguin Island and in the Shoalwater Islands Marine Park, including cruises, activities and self-guided walks. Read on to find out more!
---
How to Get to Penguin Island
If you want to make your own way there, you'll need to catch the Penguin Island ferry (a five-minute journey) from Rockingham Wild Encounters at 153 Arcadia Dr, Shoalwater WA 6169, where there's a free car park onsite.
If you're arriving by public transport, take the train to Rockingham Station and catch the 551, 552 or 553 bus from stands 9 or 10 to Penguin and Watts Rd. Plan your journey with the Transperth transport planner.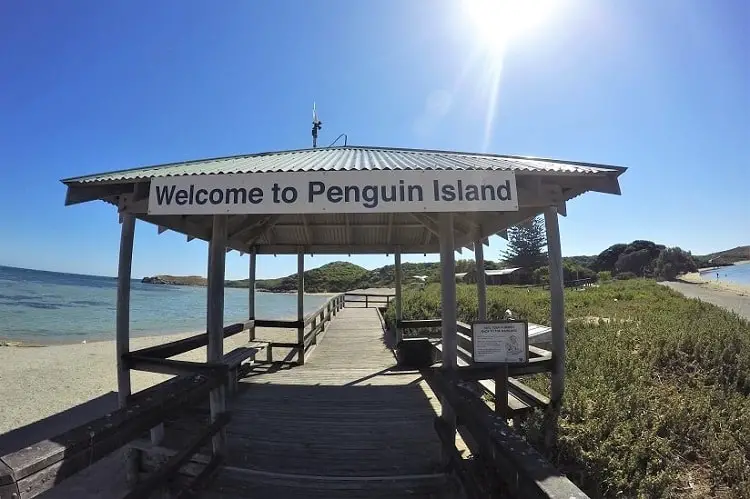 If you prefer to join a Penguin Island organised tour, read my section below for options.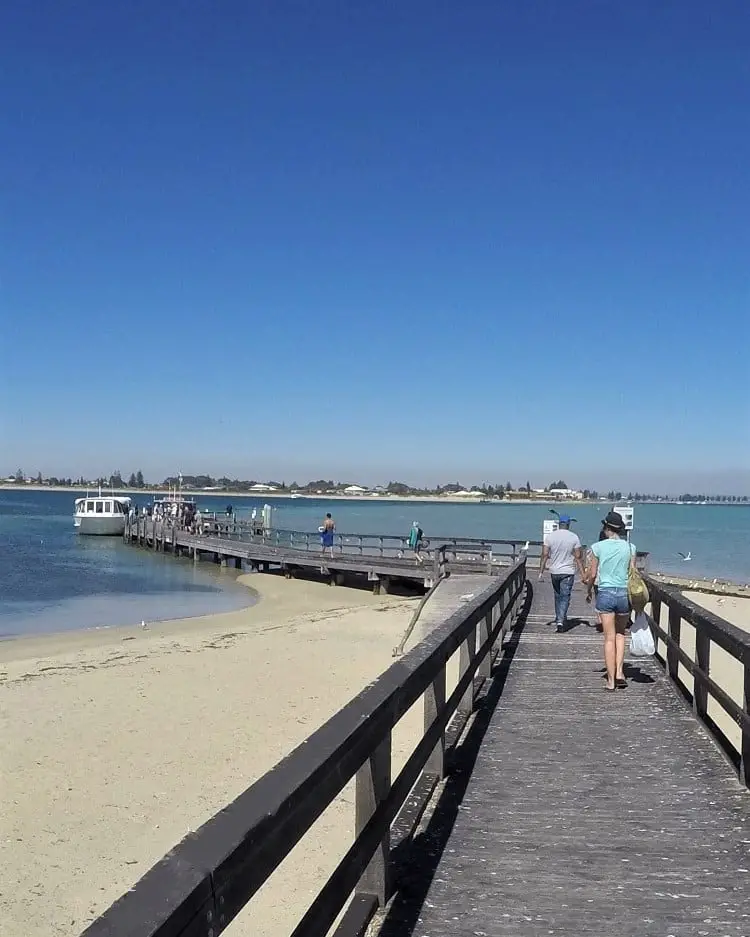 ---
Penguin Island Tours & Activities
We chose to have a leisurely day exploring the island on foot, but for those of you wanting a bit more adventure or a guaranteed sighting of penguins and other wildlife, here are a few options:
Penguin Island Glass Bottom Boat Cruise (1-hour cruise plus watching the penguin feeding);
Wildlife Cruise (full-day tour includes 45-minute boat trip, lunch at Pengos, entry to Caversham Wildlife Park, visit to the Chocolate Factory with tastings, optional wine tasting and hotel drop-off and pick-up from certain hotels);
Island Tour & Marine Park Cruise: (90-minute glass bottom boat cruise plus a 30-minute guided walk of the island).
---
Shoalwater Tours & Activities
You can also enjoy the wider Shoalwater region on the following tours:
Wild Dolphin Swim & Cruise from Perth: (luxury cruise includes guaranteed dolphin sightings, wetsuit and snorkelling equipment plus light lunch and refreshments);
Shoalwater Kiteboarding Lesson: (2.5-hour beginner lesson with a qualified instructor).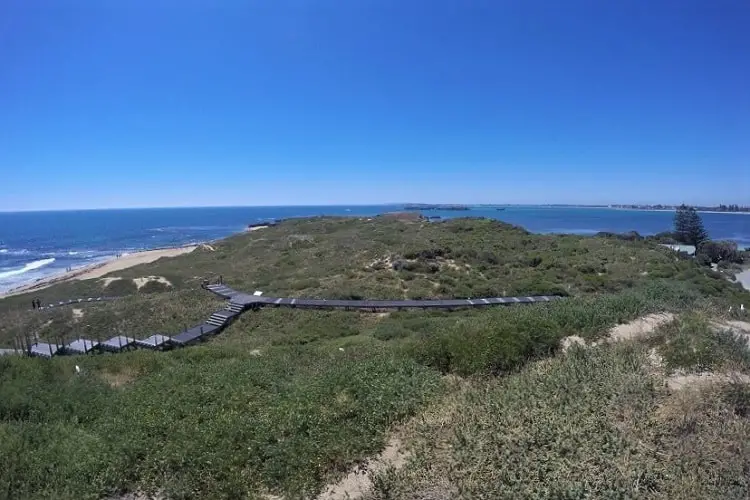 ---
Penguin Island Beaches
If you're looking for some beach time without the crowds, you've come to the right place. Take a rest from your explorations by laying your towel down on whichever deserted patch of sand takes your fancy.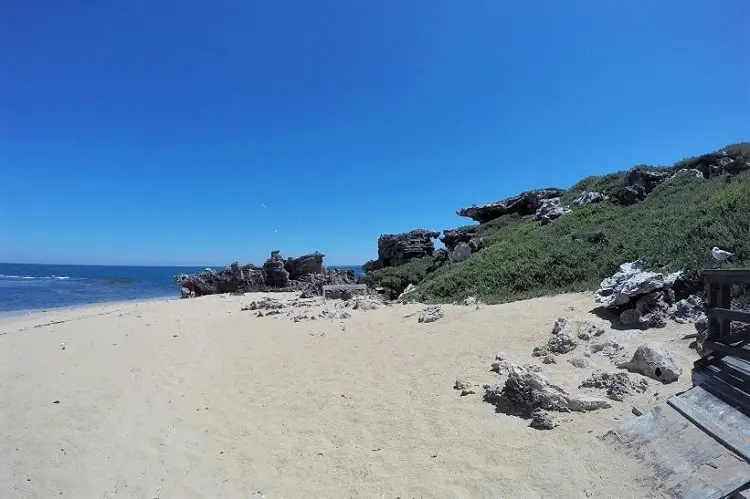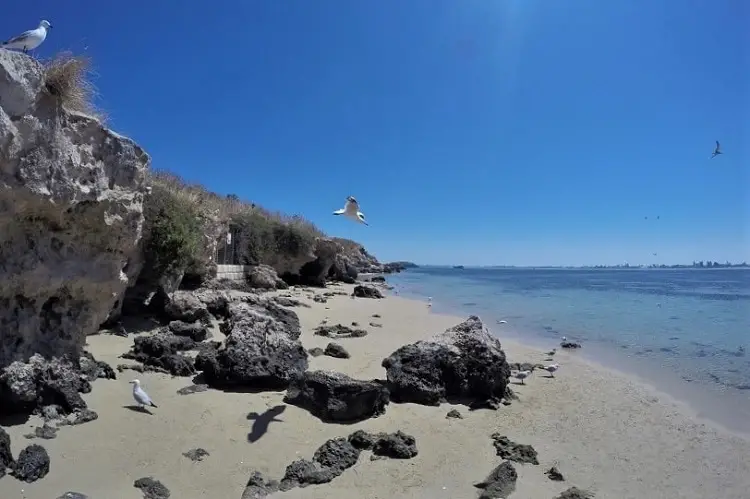 ---
Penguin Island Wildlife
As the name suggests, the island is home to a colony of little penguins, in fact the largest population in Western Australia.
Since the penguins are usually out at sea hunting for a nice bit of dinner during daylight hours, it's unikely you'll spot them in the wild unless you have a good look underneath the boardwalks and at the back of the limestone caves.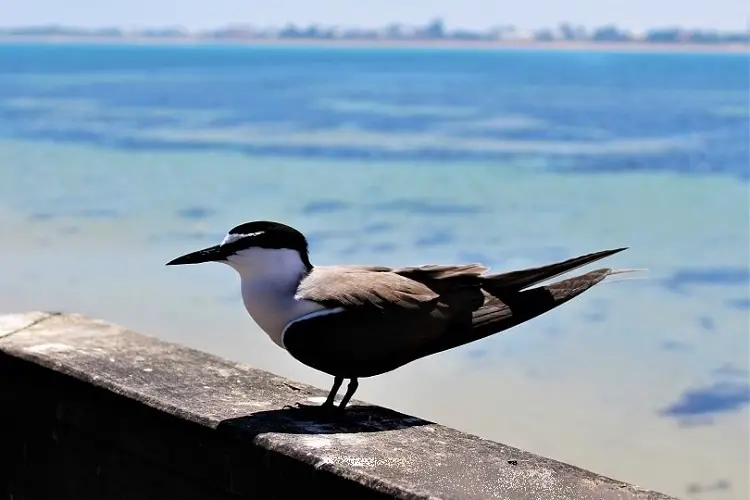 To guarantee a sighting, it's best to attend the organised penguin feeding sessions at the Discovery Centre. The island and its surrounding crystal-clear water is also home to a whole host of other beautiful seabirds, as well as dolphins and sea lions. And just to warn you, there are a lot of seagulls. And I mean a lot!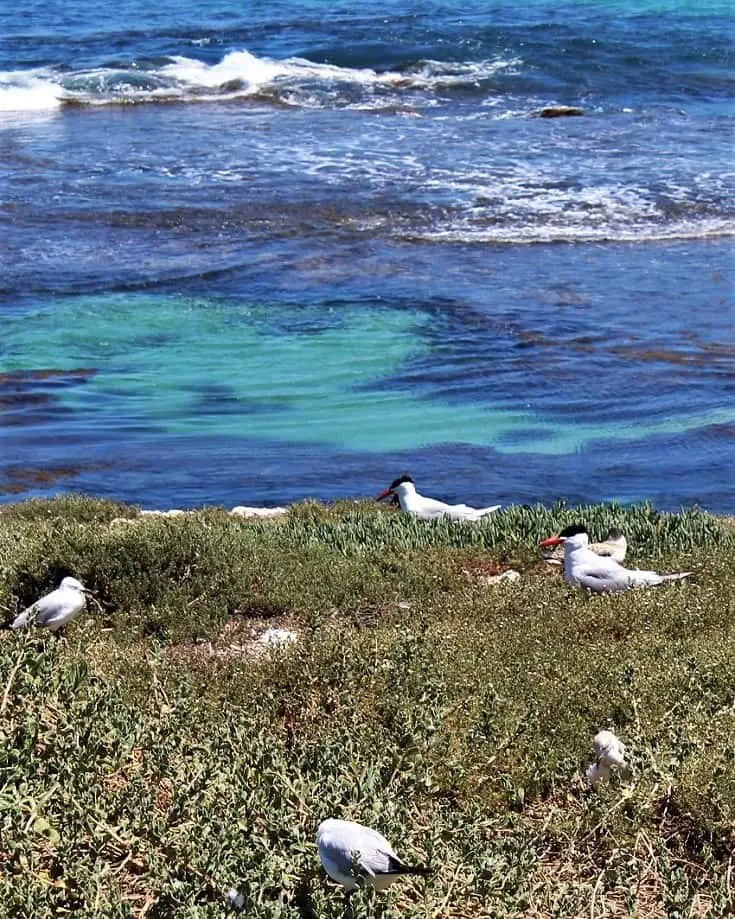 ---
Rugged Beauty
There's more to the island than beautiful beaches and wildlife: whilst wandering around you'll come across seacaves and craggy coves, cliffs and rocky headlands, and a number of boardwalks and viewpoints.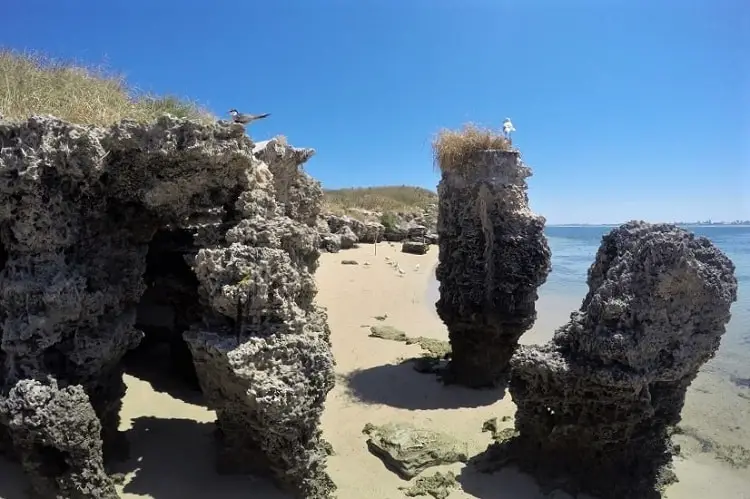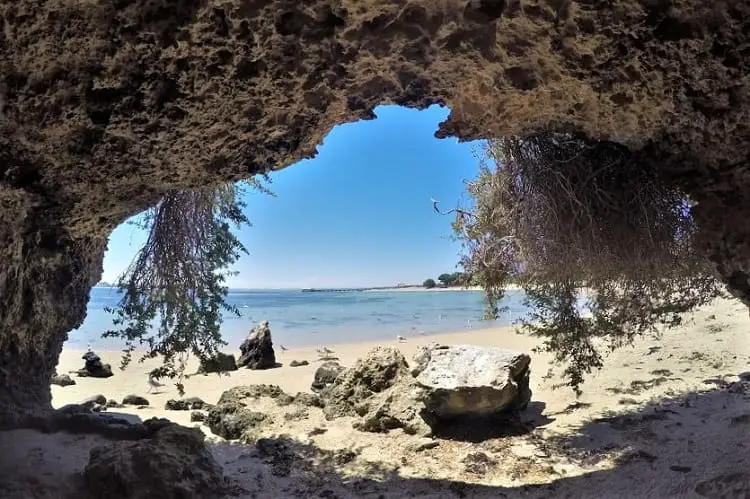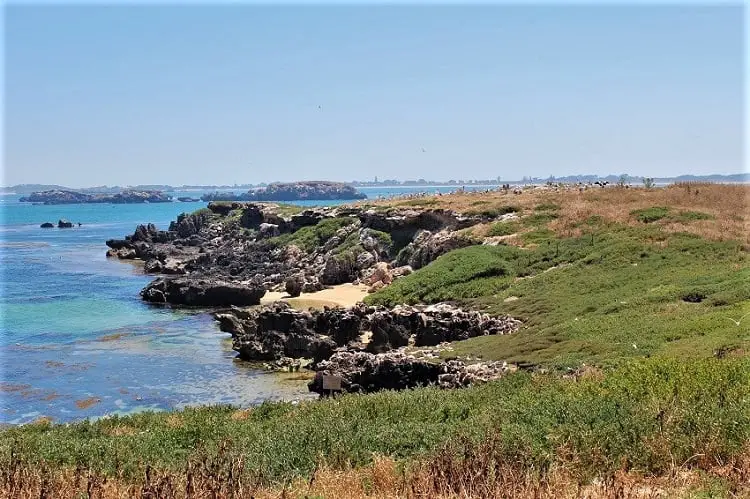 ---
Once you're back on the mainland you can enjoy a coffee or meal at Pengo's Café or a picnic by the children's playground. To read about the next stop on my Perth to Adelaide road trip, here's my post on Yalgorup National Park!
---