This post may contain affiliate links. Please see my disclosure policy for more details.
If you're itching to get outside and explore Sydney's beautiful coastline but want to venture beyond the busy tourist tracks, you'll love Cronulla Beach Walk! I've lived in Sydney for over three years and had never even heard of this walk until I stumbled upon it by accident last week!
A recent two-week house sit in neighbouring suburb, Kurnell (looking after a grumpy old Border Collie and a very naughty kitten!) gave me the perfect opportunity to revisit Cronulla. I wandered onto the coastal path by accident and ended up on an absolutely beautiful walk that really gives Bondi to Coogee a run for its money!
So if you fancy a Sydney day trip and don't mind travelling about an hour from the city, I'd highly recommend Cronulla Beach Walk! Here's what to expect.
---
How to Get to Cronulla & Quick Suburb Guide
To get to Cronulla from Sydney CBD, catch a direct train from Town Hall or Central Station. The journey takes around 50 minutes. The 31km drive from the CBD takes about the same time, depending on traffic.
South Cronulla Beach (the main beach and where the walk starts) is east of Gerrale St, next to Cronulla Park. You've also got North Cronulla Beach stretching into the very long Wanda Beach to the north.
Head to Cronulla St for the main strip of shops and cafes. There are also more places to eat dotted around South Cronulla Beach.
---
Cronulla Beach Walk: Peninsula Loop
The official Cronulla Beach Walk follows the coastline for about 4km from Wanda Surf Lifesaving Club down to Bass and Flinders Point. In the walk I'm covering, we'll start about halfway down, at South Cronulla Beach (easily reached from the train station), then loop back up the western side of the peninsula from Bass and Flinders Point.
To start the walk, head to the southern end of South Cronulla Beach (to the right if you're facing the ocean), and take the coastal path up the hill. You'll get fantastic sweeping views across Wanda Beach and Cronulla sand dunes, as well as down on the surfers.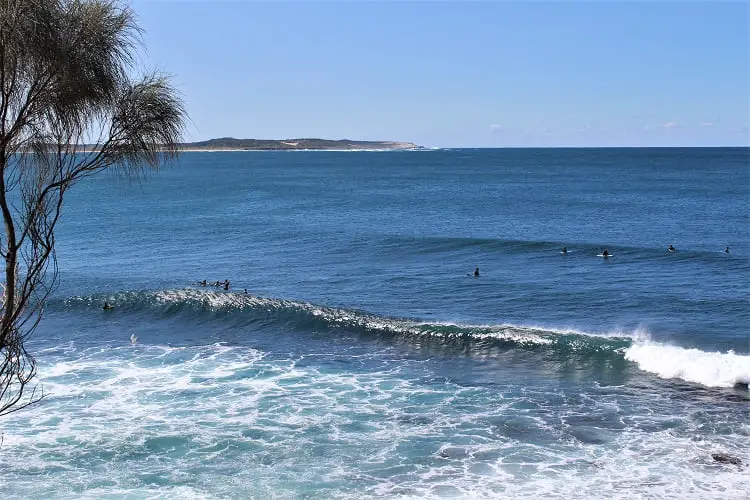 Around the corner you'll pass enviable seaside homes to your right and turquoise waves crashing against the rocky shoreline to your left. This part reminded me of Sydney's Eastern Suburbs quite a lot!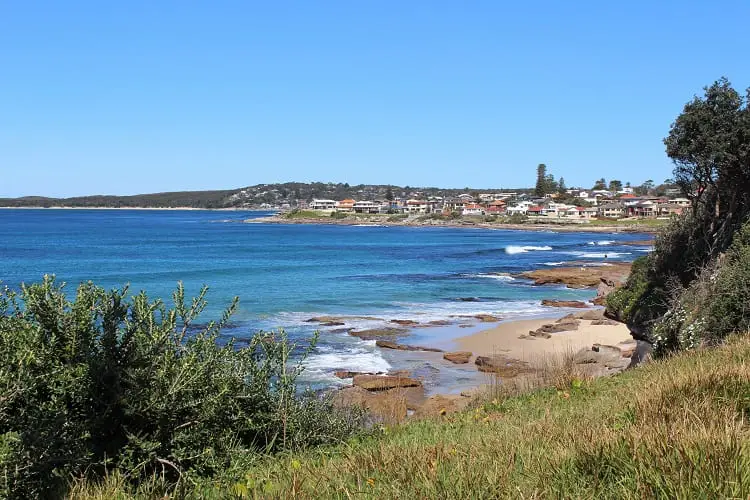 You can also detour down the steps to Blackwoods Beach and its amazingly clear water.
Shelly Park, Beach and Rock Pool
About halfway down the peninsula is large Shelly Park, which has barbecues, picnic shelters, toilets and a children's playground.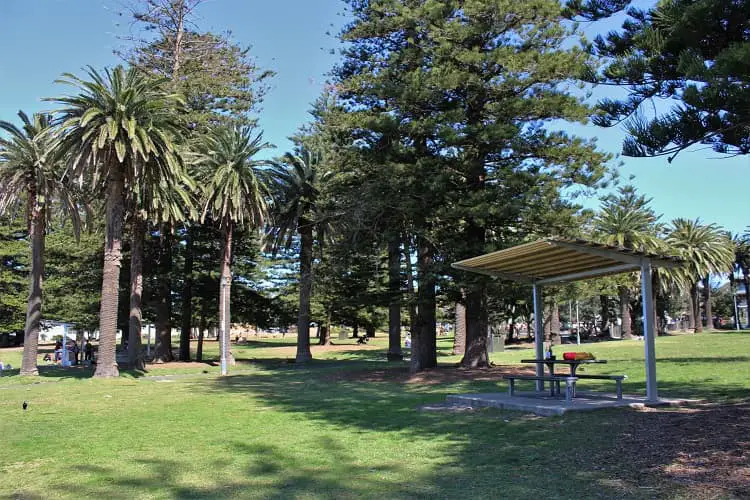 There's also a gorgeous rock pool down at Shelly Beach if you fancy cooling off.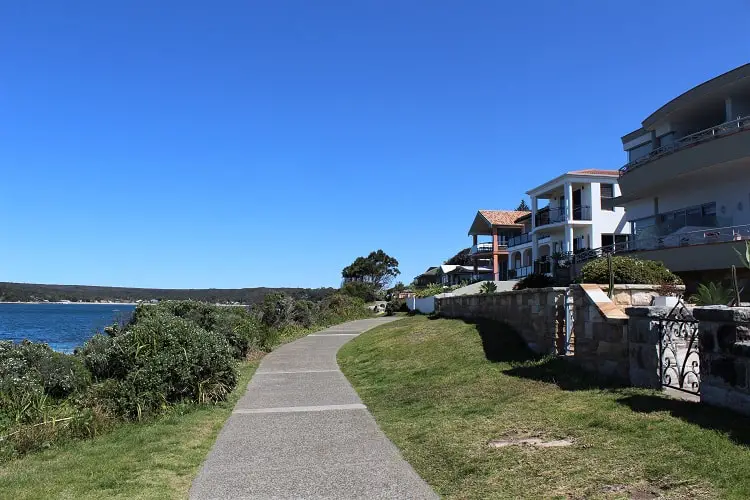 Shortly after Shelly Beach is another beautiful rock pool at Glaisher Point, followed by another one at Oak Park!
At this point you'll see amazing views across Port Hacking to Bundeena, a gorgeous isolated coastal village at the northern tip of the Royal National Park. For a day trip to Bundeena (highly recommended), you can catch the vintage ferry from the wharf behind Cronulla Station. The village has a monthly art trail as well as amazing beaches, Bonnie Vale camping ground and a cliffside walk to Wedding Cake Rock and beyond.
Bass and Flinders Point
At Bass and Flinders Point you'll see a memorial to Matthew Flinders, George Bass and the "boy Martin" who discovered and named Port Hacking in 1796.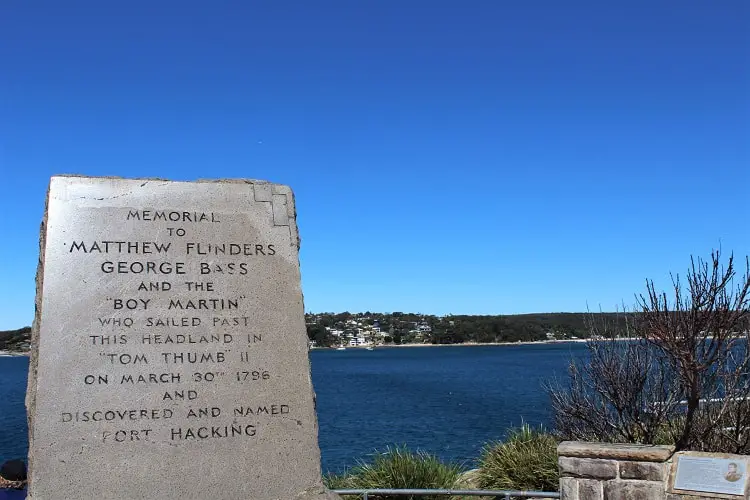 The track continues past Hungry Point, a little park and playground and then Salmon Haul.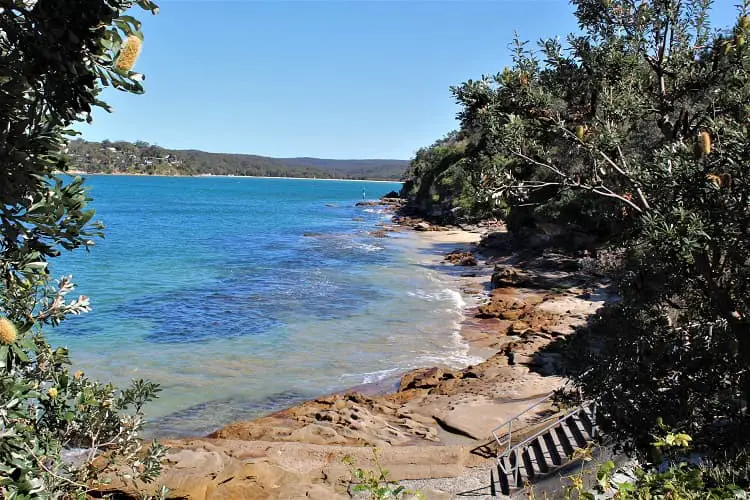 Once you reach the big white mansion with the curved roof, you can continue slightly further and head down to a little beach, but there is a dead end beyond there.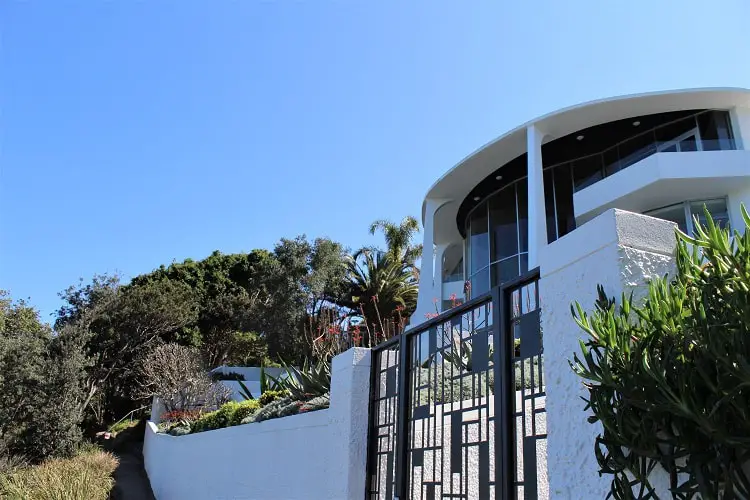 Hungry Point Reserve and Darook Park
To continue the loop, take the steps next to the white mansion to Nicholson Parade. From there you can stop for a rest or enjoy the fabulous views from Hungry Point Reserve. The point has significant evidence of continuous Aboriginal occupation for thousands of years before European settlement began.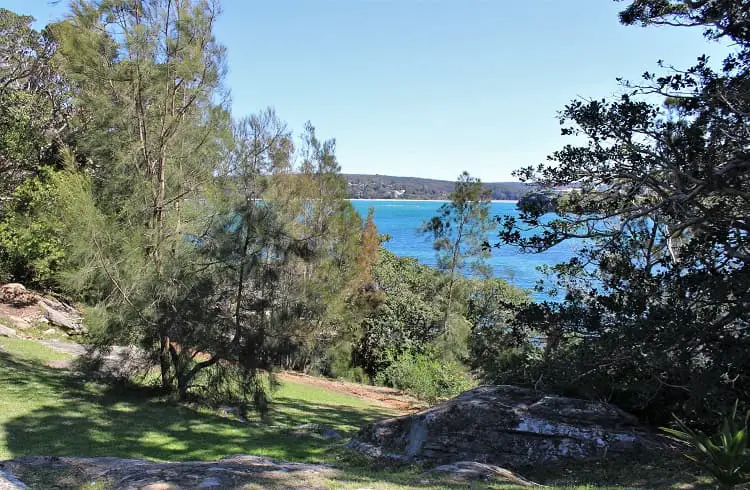 Next you'll come to beautiful Darook Park. It's a great place to stop and relax, with amazing views across to the next peninsula, Burraneer.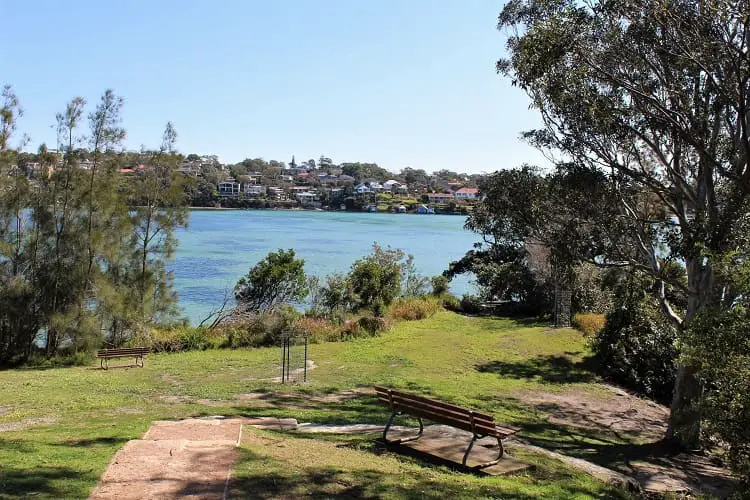 There's also a beautiful, quiet beach next to the park, backed by houses.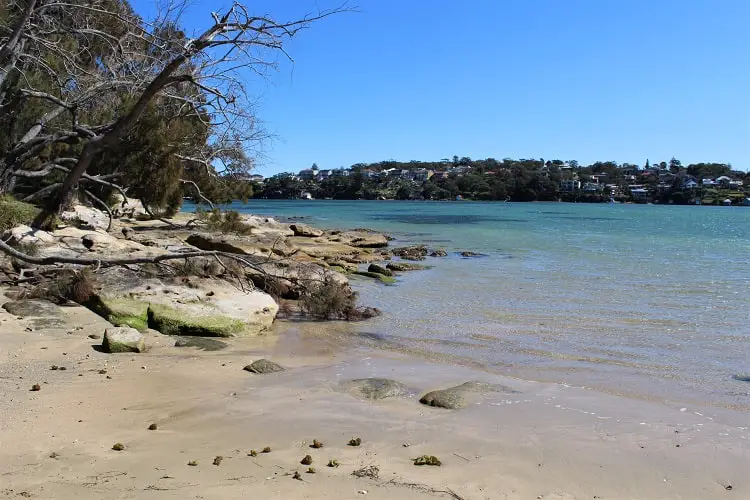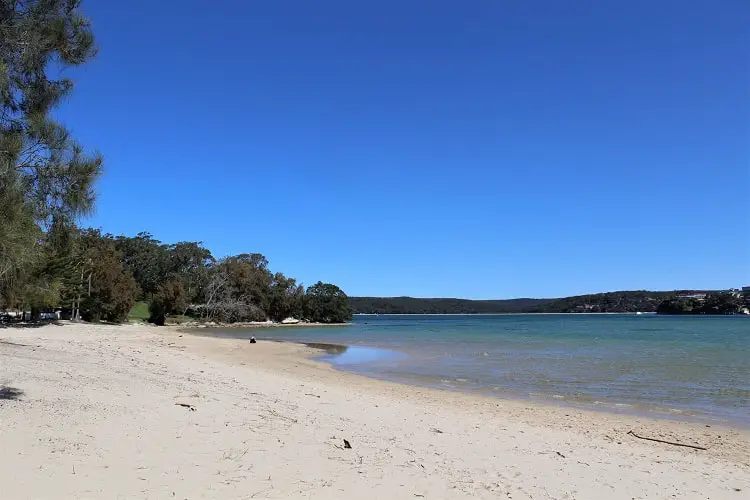 Gunnamatta Park and Baths
Head north across the beach and you'll find toilets and a sealed track leading up to Darook Park Road. From here you can take Nicholson Parade back up the peninsula to Gunnamatta Park.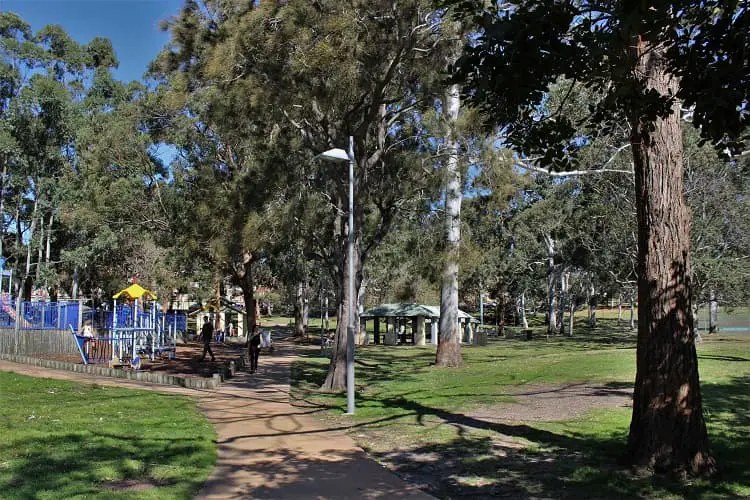 There's a large netted area for swimming at Gunnamatta Bay Baths, as well as a park with a huge shelter full of picnic tables.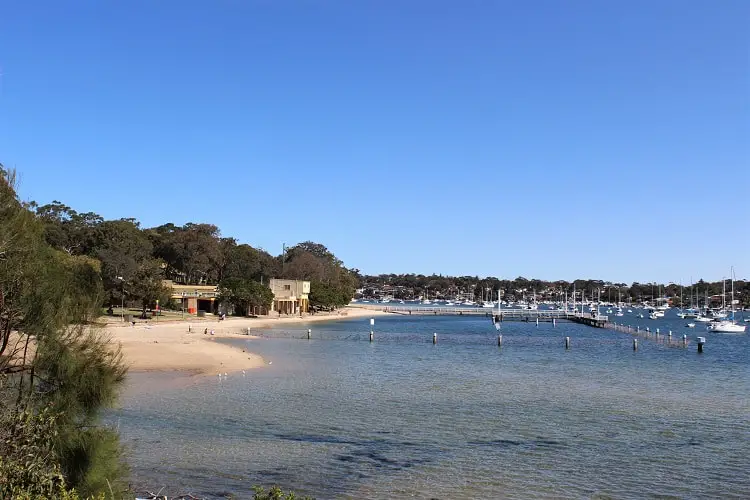 From here, it's a short walk back to Cronulla Station through the walkway underneath the railway tracks. There are also plenty of cafes around the station if you need to get your energy back up!
---
To learn about more amazing walks in Sydney, have a read of my top recommendations in this blog post:
For more ideas on day trips from Sydney, check out this post:
10 Scenic Day Trips from Sydney
Happy hiking!
---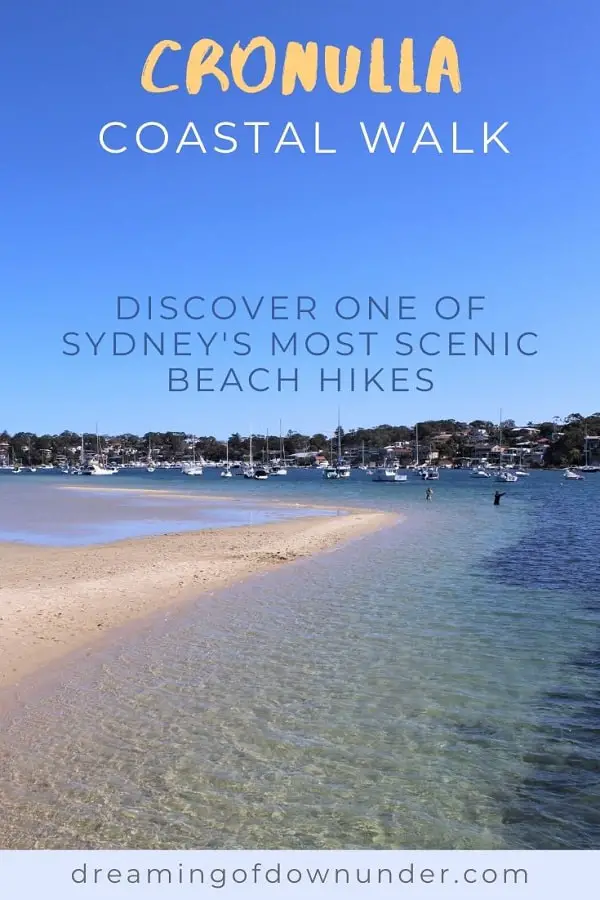 Written by Lisa Bull
Lisa Bull, founder of Dreaming of Down Under, has been living in Australia as a British expat since 2015. After travelling to every state and territory in Australia and living in Perth, Brisbane and Sydney, Lisa knows from first-hand experience the best destinations to visit in Australia and the best budget travel tips. Her guides on this blog have been read by over 700k readers and helped thousands of people achieve their dream of living in or travelling Australia.