This post may contain affiliate links. Please see my disclosure policy for more details.
If you read my blog post on things to do in Byron Bay, you'll know that I stayed at the very unique Arts Factory Lodge. This popular backpacker accommodation is so well known it even made it into The Inbetweeners 2 movie!
Originally created by hippies and artists in the 1970s, the Arts Factory grew from a Byron Bay budget accommodation option to an internationally renowned rock 'n' roll venue in the 1980s. The place has definitely retained its artistic hippy vibe and felt more like a commune than a hostel or campsite!
I thought this accommodation was so unique that it deserves its own blog post. Unlike your typical hostel, the complex includes private rooms and lakeside tee-pees as well as a camping ground. There's even a lovely swimming pool and murals everywhere!
Here's my review of what it's like to stay at the Arts Factory Lodge, Byron Bay!
---
Arts Factory Lodge Location
The Arts Factory Lodge is located on Skinners Shoot Road next to a nature reserve on the outskirts of Byron Bay town centre. It's only a 15-minute walk into town and to the beach, but you'll be far enough away to enjoy a beautiful forested setting.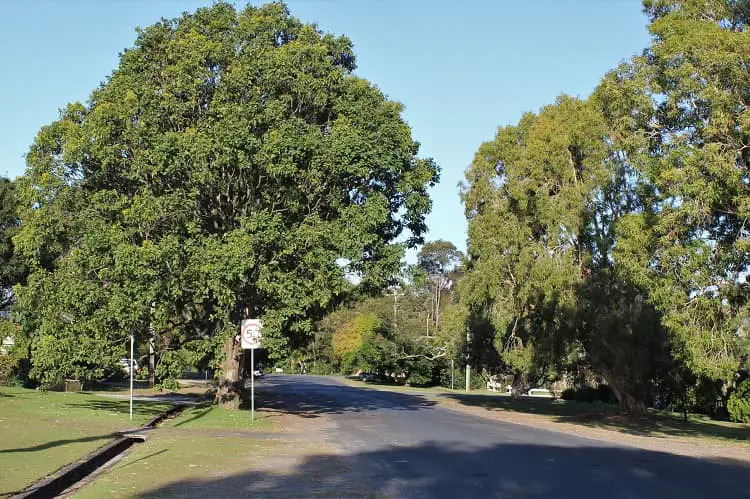 There's plenty of free parking at the Arts Factory, as well as spaces for those of you sleeping in your campervan.
Being next to the nature reserve, there's plenty of Australian wildlife around, as well as lots of greenery and a lake.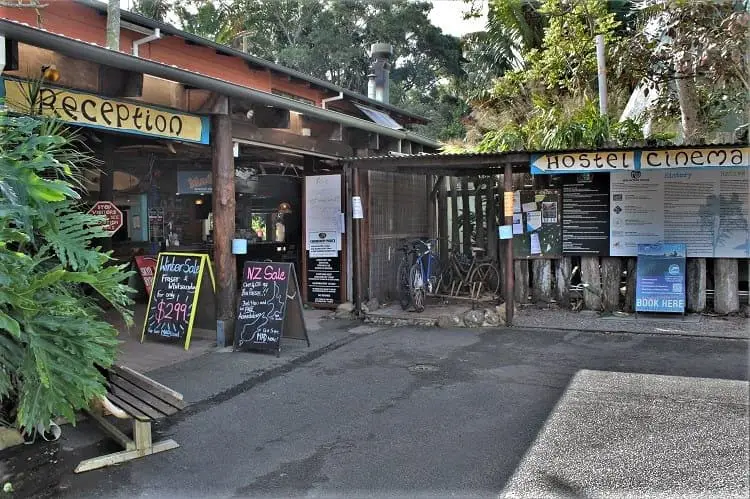 ---
Arts Factory Lodge Accommodation Options
There's a huge range of budget accommodation options at the Arts Factory Lodge. The main building has your classic dorm rooms with bunkbeds, but there are also dorms inside tee pees and lakeside cottages.
Click here to see options and check prices.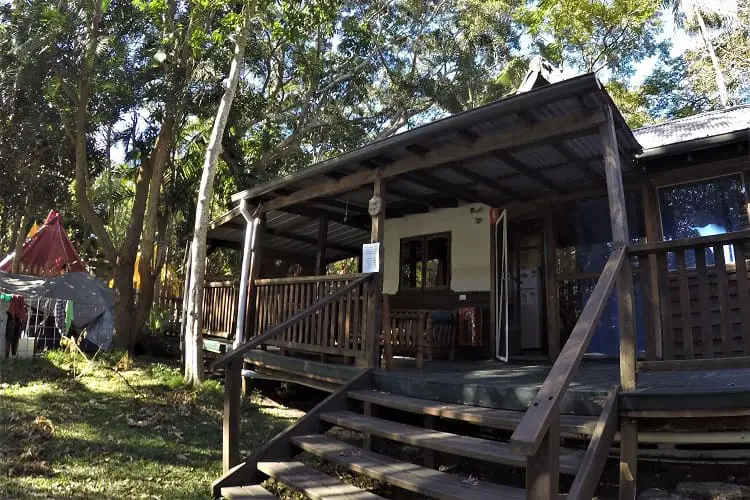 If you prefer a private room, you can book a twin or double room by the pool, or even by the lake!
Click here to check availablility.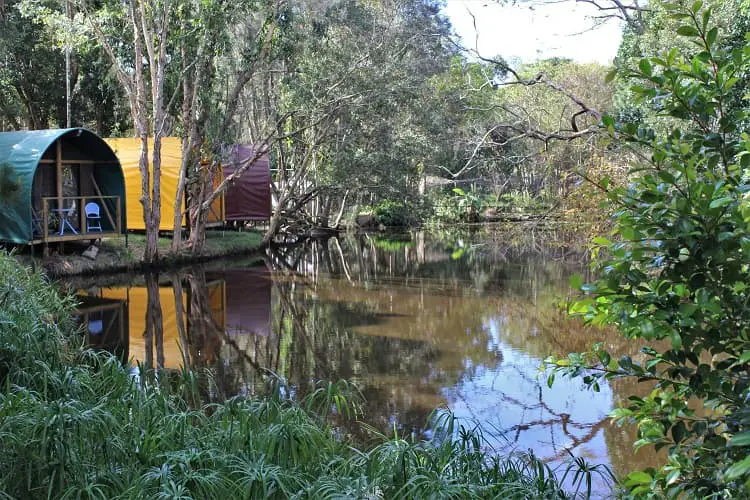 You can also camp in what's known as "The Jungle"! This is where I stayed, and even in winter, it was pretty busy. There are separate bathroom blocks by the campsite, as well as another kitchen.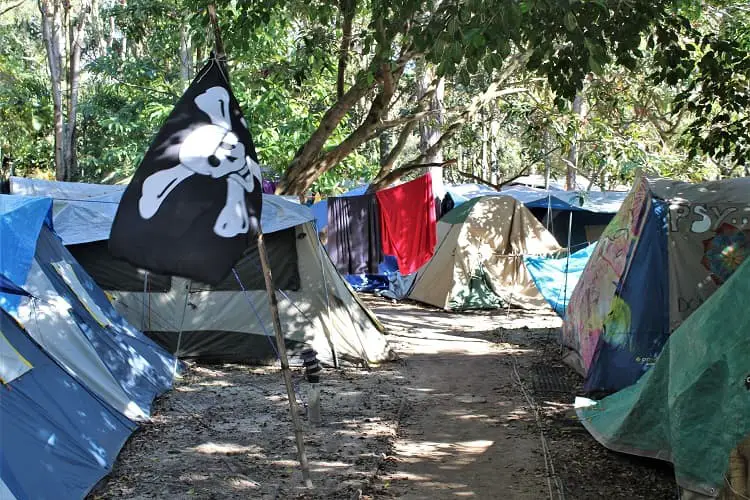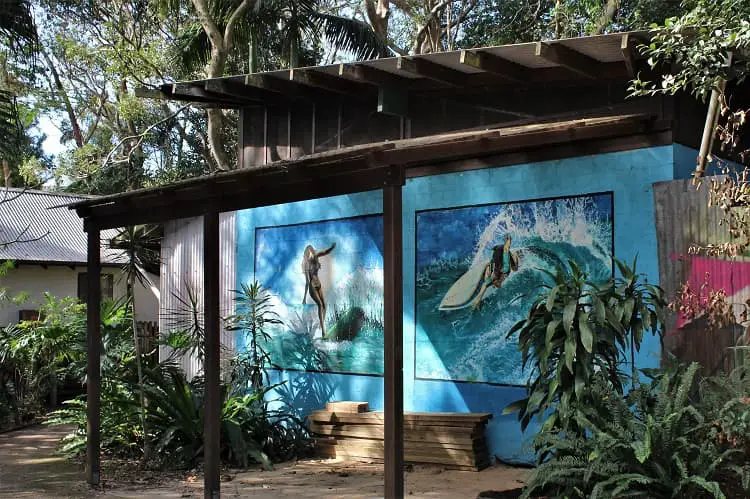 ---
Arts Factory Facilities
The complex is pretty huge, with plenty of facilities, including an on-site café, travel shop, swimming pool and pool tables.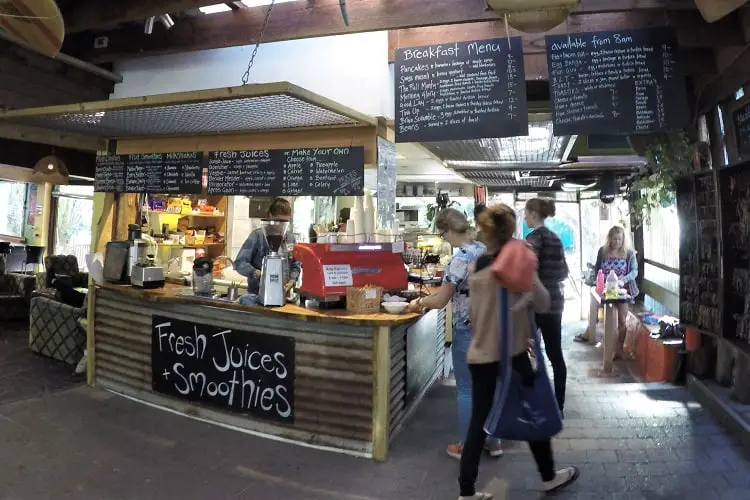 There's even a volleyball court, for those who fancy a bit of exercise (but also hammocks by the lake if you need to relax afterwards)!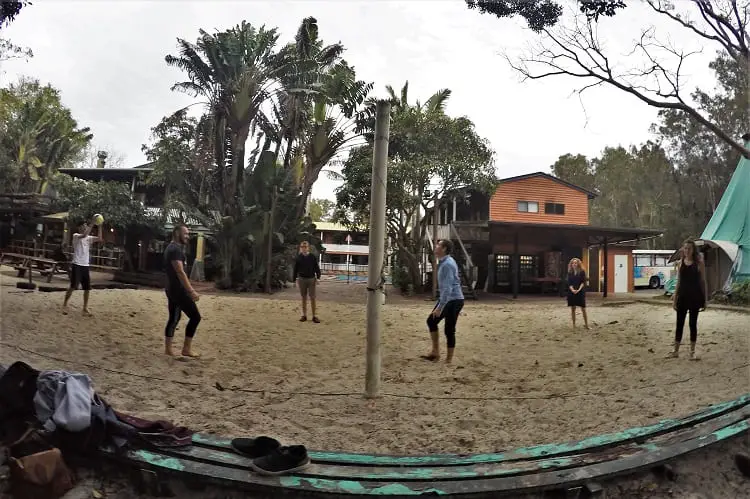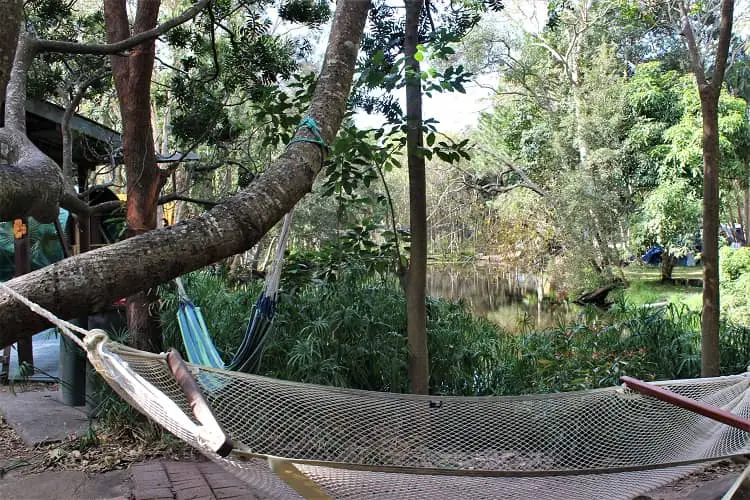 There's more than one camp kitchen, so you can make your own food. As with most hostels, they're well equipped and cleaned daily, but get pretty hectic around meal times.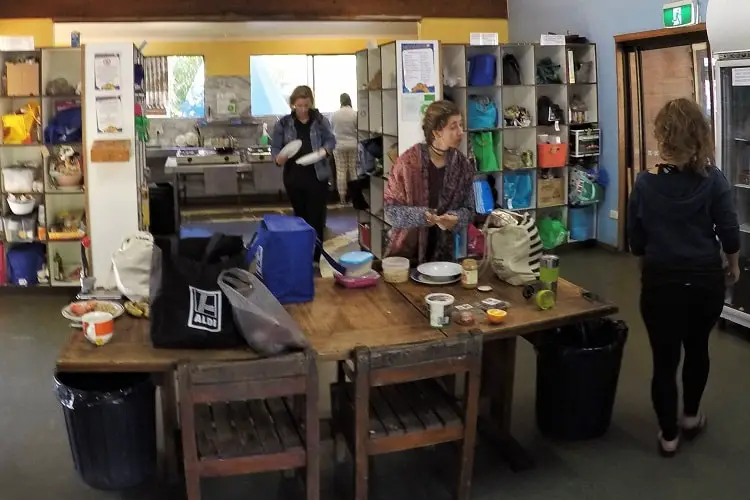 ---
Atmosphere & Activities
The most notable thing about the Arts Factory Lodge was how much the travellers staying there loved the place. Everyone seemed to know each other, and some people had been living there for nine months! It took me almost the whole day to drag my travel mate away when it was time to head off on our road trip to Sydney.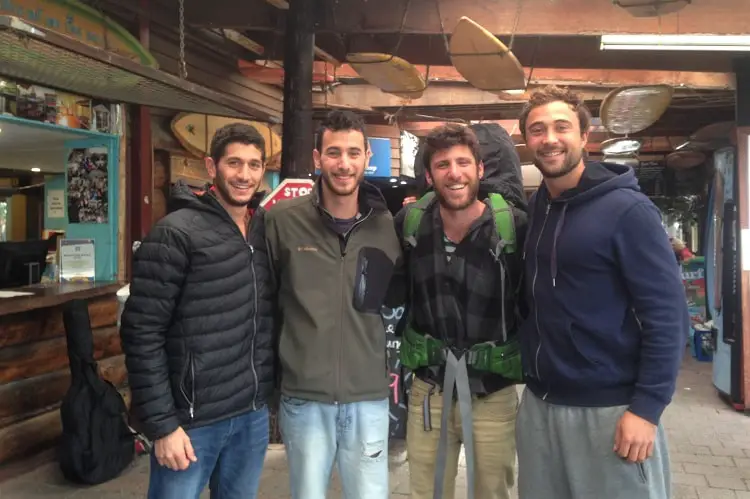 From communal meals to group activities, there was always something social going on. It's definitely a place for those who want to mix rather than keep themselves to themselves.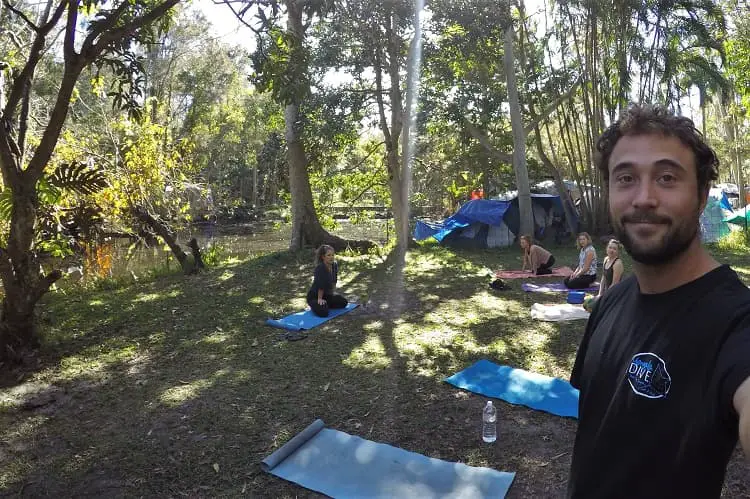 You can join a morning yoga class or even a workshop on didgeridoo making and bush tucker tours. They also have DJs and bands on in the evenings, and a weekly talent contest!
---
If you love the idea of getting back to nature in a social setting, the Arts Factory Lodge is a great option. If you prefer somewhere more private or you're on a higher budget, use the search box below to browse accommodation options in Byron Bay.
For more ideas on what to see on Australia's east coast, check out my detailed Sydney to Brisbane road trip itinerary. It includes costs, distances and accommodation suggestions.
To plan what to do while you're there, have a read of my Byron Bay guide.
Happy travelling!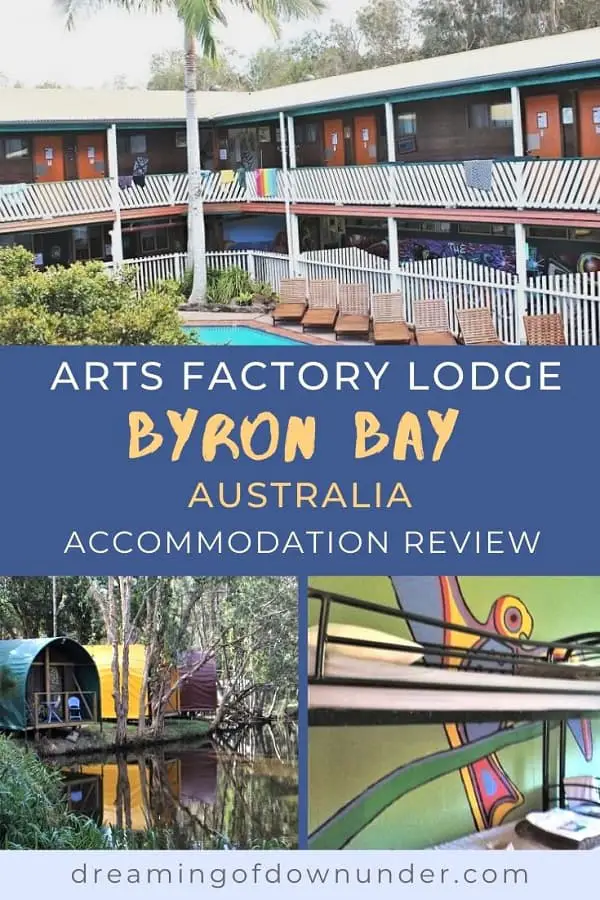 Written by Lisa Bull
Lisa Bull, founder of Dreaming of Down Under, has been living in Australia as a British expat since 2015. After travelling to every state and territory in Australia and living in Perth, Brisbane and Sydney, Lisa knows from first-hand experience the best destinations to visit in Australia and the best budget travel tips. Her guides on this blog have been read by over 700k readers and helped thousands of people achieve their dream of living in or travelling Australia.