This post may contain affiliate links. Please see my disclosure policy for more details.
Head south from Perth down the Kwinana Freeway (could they not decide whether to name the road after a kiwi or a banana?), continue for about half an hour past Mandurah, and you'll come to the coastal area of Yalgorup National Park.
Known for its elongated lakes, peppermint woodland, tuart forest and ancient Lake Clifton thrombolites, Yalgorup was the first overnight stop on our five-week camping road trip from Perth to Adelaide.
My travel mate, Michi, and I said our final goodbye to Perth that morning by watching a beautiful sunrise in Kings Park (after I went round to pick Michi up and found him asleep on the sofa in last night's clothing – seemed he'd enjoyed his final night with his house mates a bit too much)!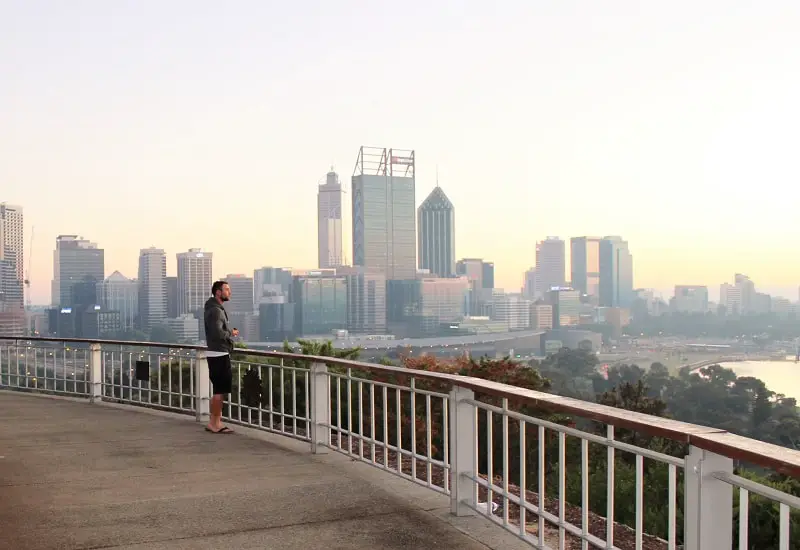 We spent the rest of the day exploring Penguin Island off the coast of Rockingham (where German Michi turned a spectacular shade of red and proved it's not just British people who get sunburnt on the first day of their holiday!) and arrived at Yalgorup National Park in the early evening.
We threw ourselves into our new outdoor, nomadic lifestyle head first by bush camping at Martins Tank Campground. Here's what we discovered in Yalgorup National Park!
---
Preston Beach Camping in Yalgorup National Park
Unfortunately, we hadn't realised the campsite, set back from Preston Beach and nestled amongst woodland on the edge of Martins Tank Lake, lay at the end of a long unsealed road. I can only describe the driving experience as similar to driving across an icy cattle grid! We didn't arrive at the on-site ranger's tent to check in until it was almost completely dark!
The race was well and truly on when we had to work out how to put up the four-man tent I'd just bought off Gumtree under the last meagre dregs of light whilst being attacked by mosquitos.
Thankfully I'm a fairly experienced tent-putter-upper, and about 40 itchy bites later our temporary home was successfully erected, the airbed inflated, and we managed to cook dinner on the campground barbecues with the aid of a small camping lantern.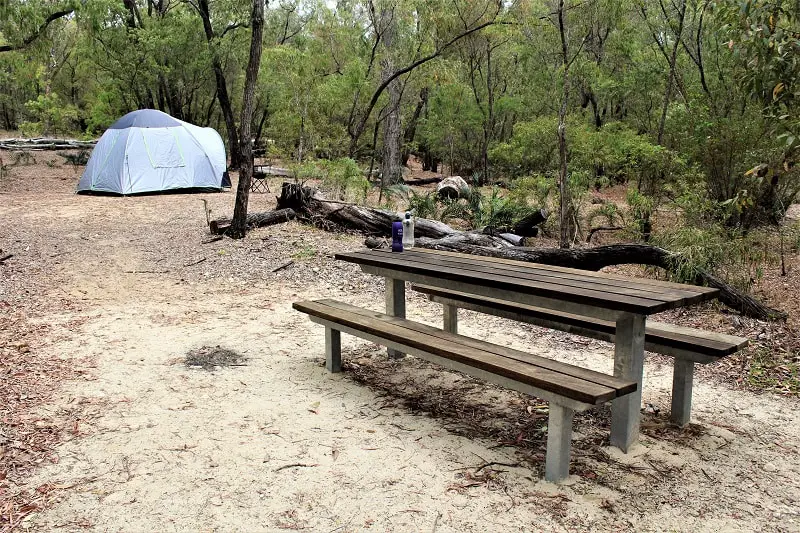 Once the sun came up the next day we were able to fully appreciate the peaceful, pretty woodland surrounding our tent, and set off to explore the area.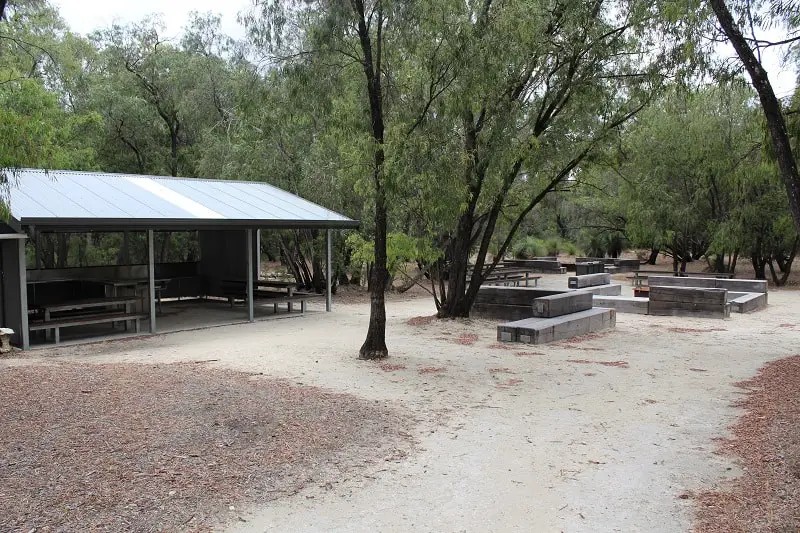 ---
Preston Beach
After braving the icy cattle grid again, our first stop for the day was pretty Preston Beach. Since rain unexpectedly came down just after I'd finished applying suncream, we donned out raincoats and continued on to the walks at Lake Clifton, one of the ten lakes lying in depressions between the coastal dunes in Yalgorup National Park.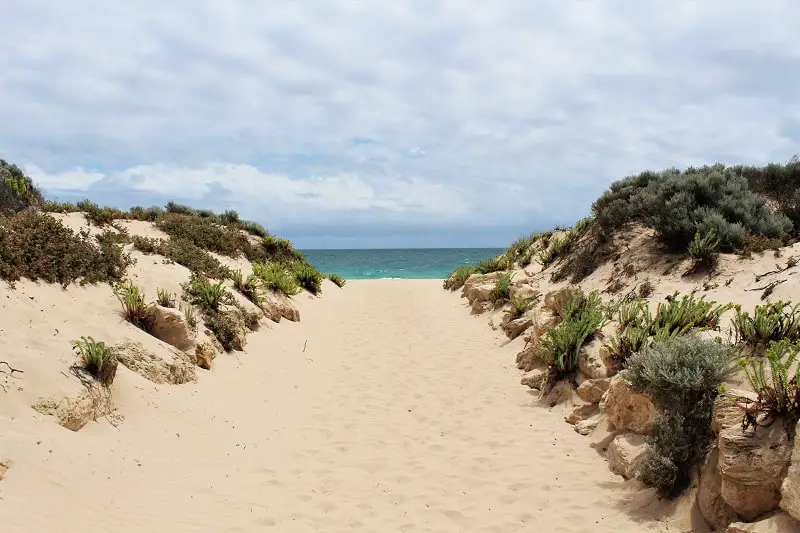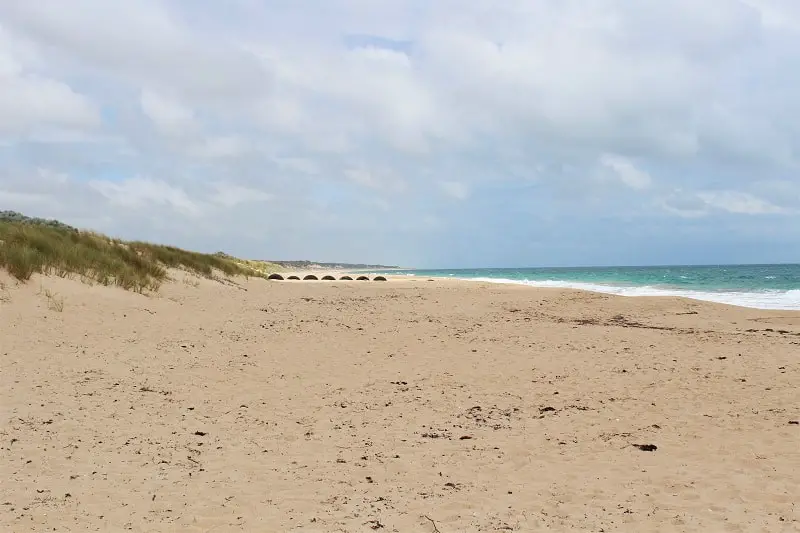 ---
Lake Clifton Thrombolites
Our first point of interest at Lake Clifton was the ancient Lake Clifton thrombolites. These 2,000-year-old, living, rock-like structures have formed on the edges of the 20km-long lake by micro-organisms, and can be viewed from an elevated boardwalk to save the old dears from damage.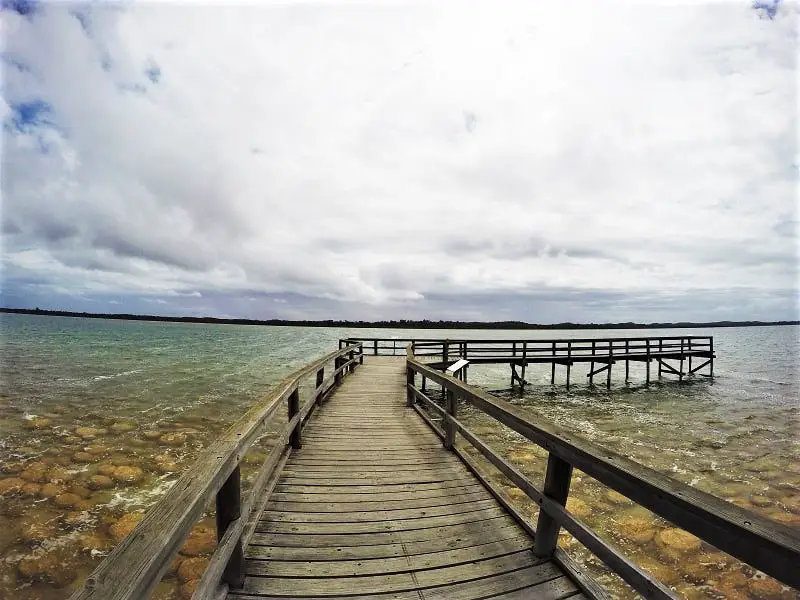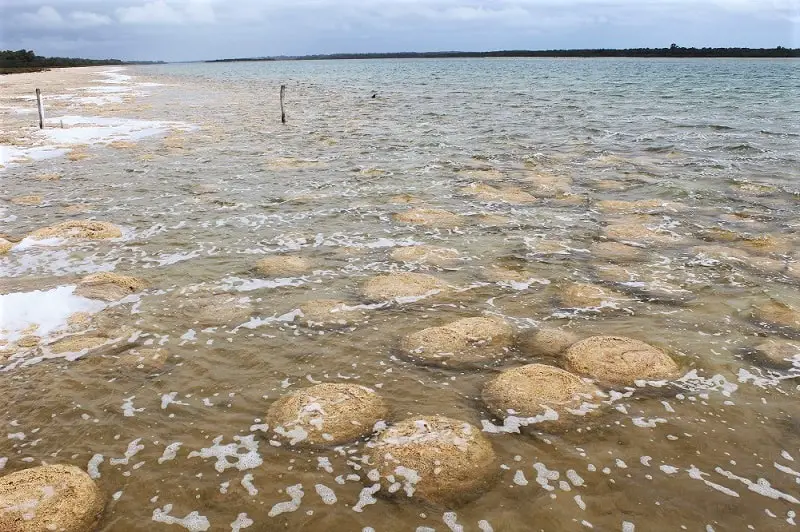 ---
Lake Clifton Walk: Lakeside Loop Trail
Next we set off on the 5km lakeside loop trail that heads up along the eastern edge of Lake Clifton then back through the tuart and peppermint forest, where we encountered quite a lot more nature than we'd bargained for!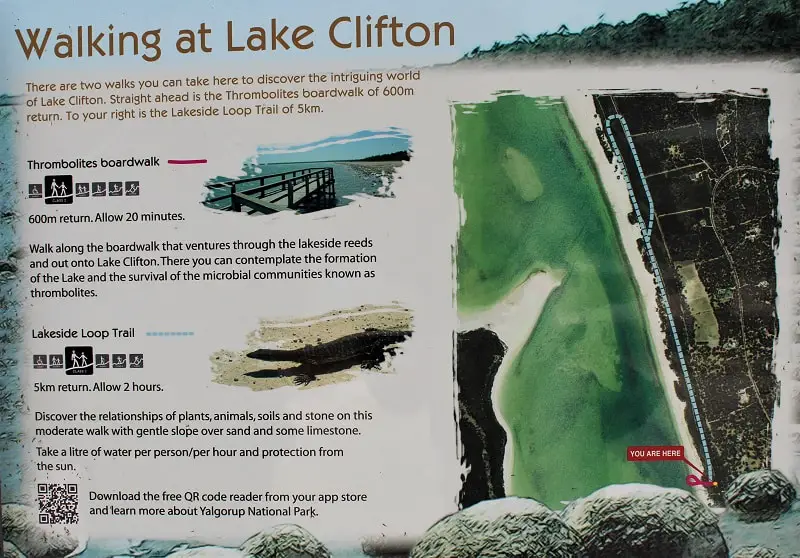 It became clear early on that the narrow path hadn't been trodden for a while, as it was criss-crossed with spiders' webs everywhere, and we had to keep breaking them with sticks to get through! Not what you want in the land of lethal insects!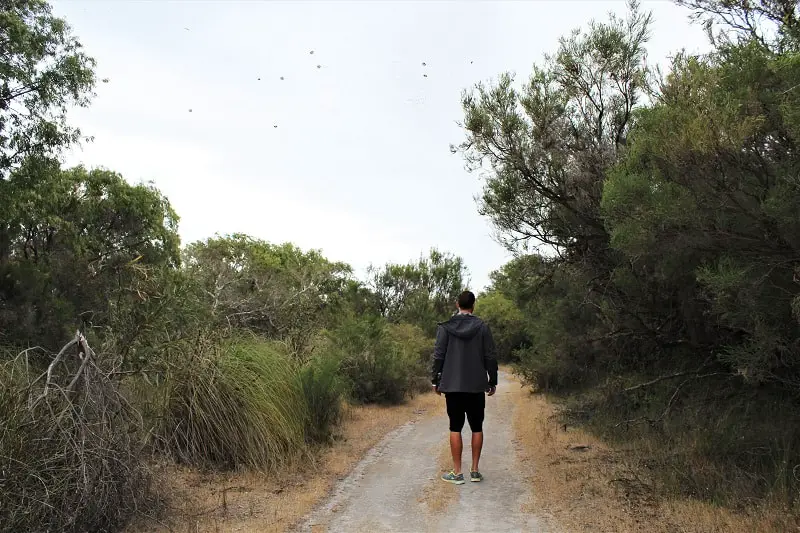 ---
Christmas Spider Canopy!
No, I hadn't heard of Christmas spiders either until we started this walk and discovered spring was the season these colourful, spiky little critters start to form in "large clusters"!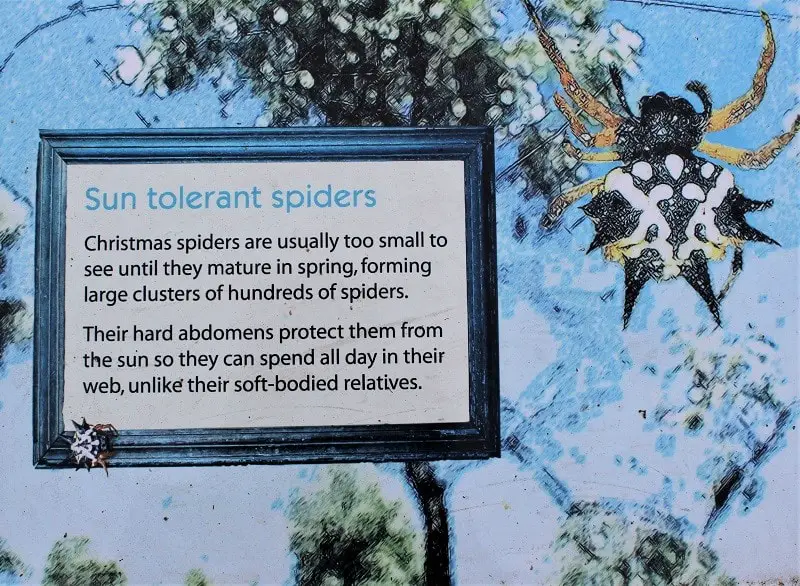 It turned out "large" was an understatement. It was like the spider attack in the Forbidden Forest, but without a flying car to escape in. These strange eight-legged creatures were everywhere: above us, below us, trailing off spindly webs behind us and hanging off our sunglasses.
Figuring the sign would have said if they were poisonous, and not wanting to give up on a walk so early on in our trip, we artfully made our way through the webs like Catherine Zeta Jones did with the lasers in Entrapment, trying not to look up at the creepy canopy of Christmas spiders suspended overhead like a net of balloons just waiting to drop.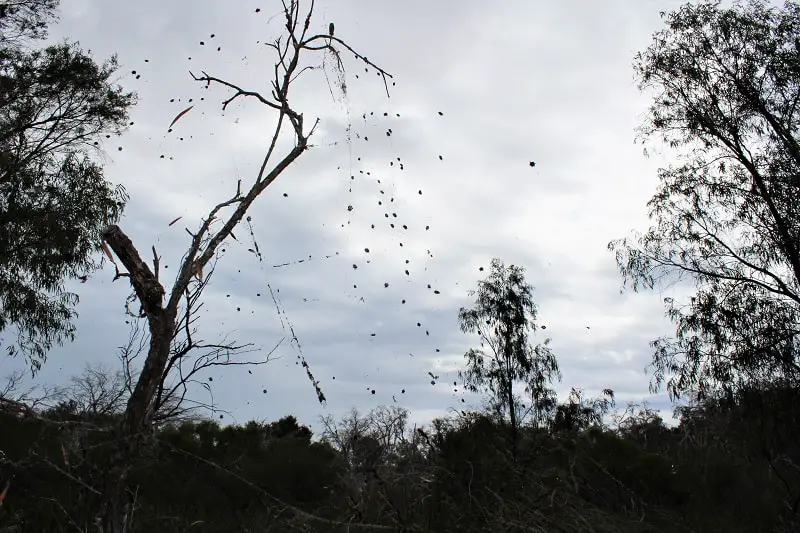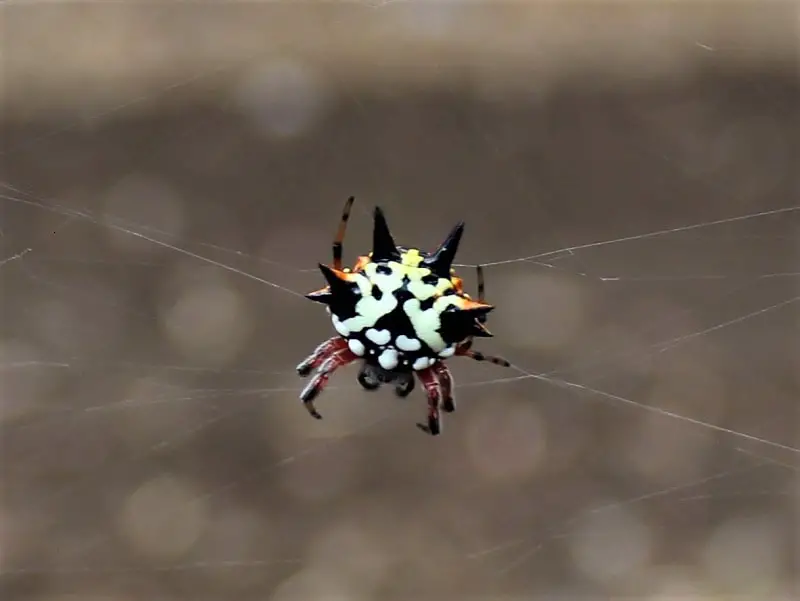 Thankfully the walk became a bit more spider free once we got to the edge of Lake Clifton and came back through the lovely woodland.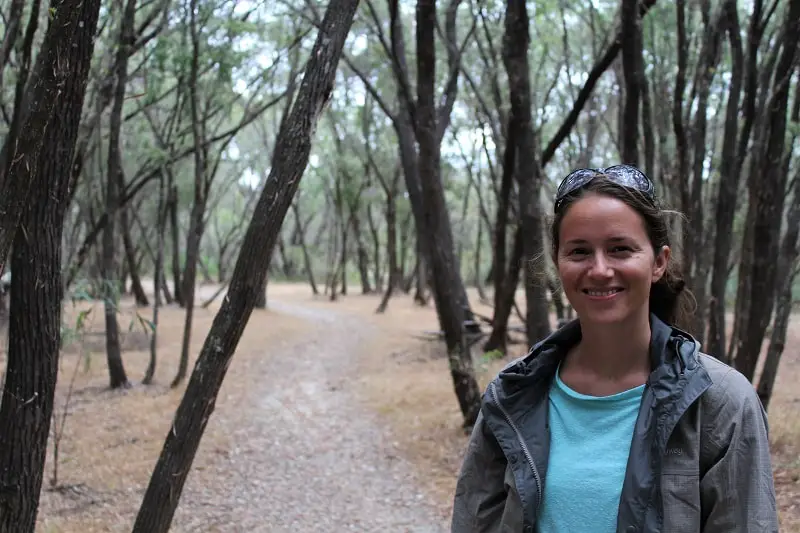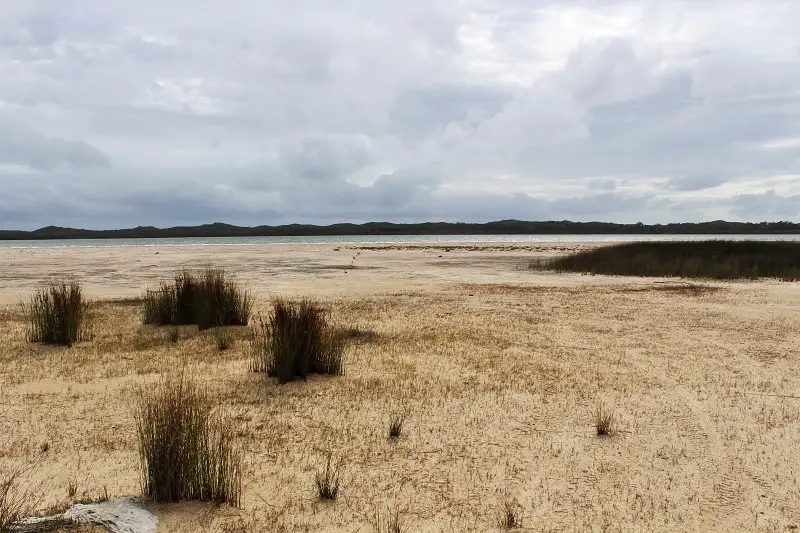 ---
Wildlife in Yalgorup National Park
Christmas spiders weren't the only creatures we saw in Yalgorup National Park. We spotted a kangaroo, a blue-tongued lizard (normally quite docile, but this little guy either didn't like my big scary camera or thought he was at the dentist), and some endangered Carnaby's black cockatoos. Oh, and a big spider I took a picture of, but I don't want to freak you out even more!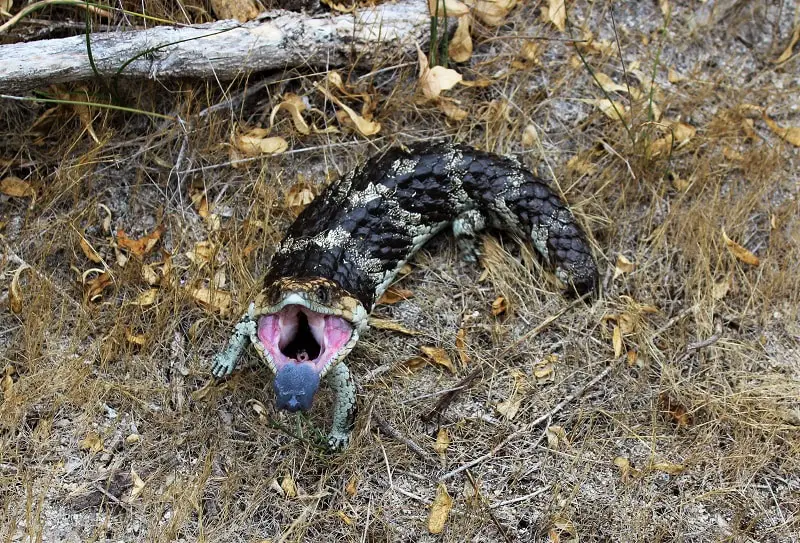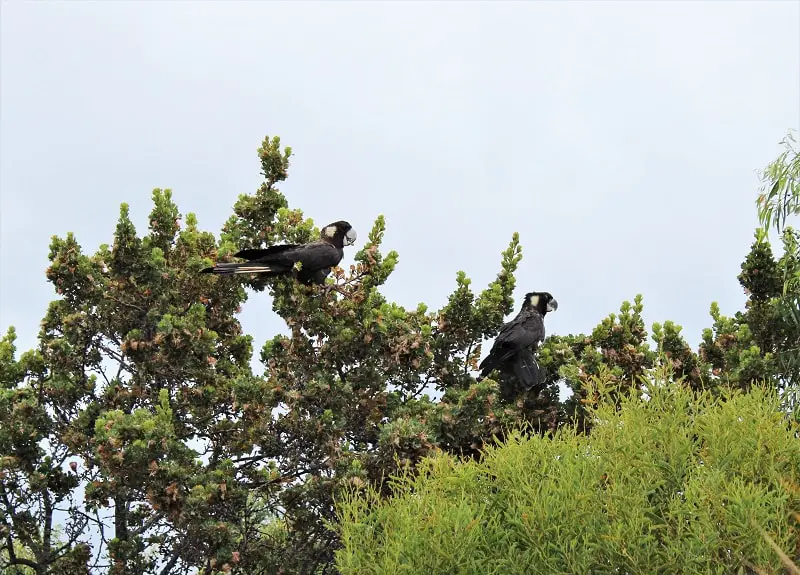 ---
This eventful walk in addition to the huntsman spider in the toilet that night, the tick Michi got in his arm the next morning and the fact that something stung him through the mesh on his trainer – all in our first two days – really showed us that our trip was going to be a lot more educational than we'd anticipated!
To read about our escapades on our next stop, check out my blog post on Busselton, where we visited an underwater observatory, the famously long Busselton Jetty and embarked upon a rather unsuccessful night-time possum trail!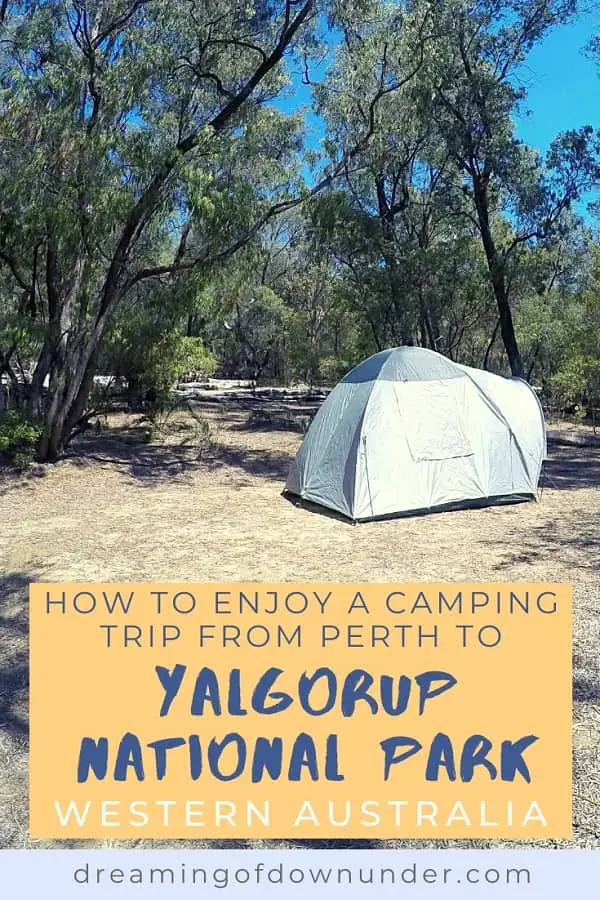 Written by Lisa Bull
Lisa Bull, founder of Dreaming of Down Under, has been living in Australia as a British expat since 2015. After travelling to every state and territory in Australia and living in Perth, Brisbane and Sydney, Lisa knows from first-hand experience the best destinations to visit in Australia and the best budget travel tips. Her guides on this blog have been read by over 700k readers and helped thousands of people achieve their dream of living in or travelling Australia.