This post may contain affiliate links. Please see my disclosure policy for more details.
For those of you who've followed my Perth to Adelaide road trip adventure, you'll know that after five weeks of camping in a tent across the south coast of Australia (involving sun, wind, rain, thunder storms, phones lost down compost toilets and the occasional agonizing insect bite – as well as all the fun stuff, obviously!), my travel mate, Michi, and I met up with our friend Mirka for a two-week house sit in Adelaide.
After a lot of tug-of-war with the German Shepherd we were looking after, discovering all the best things to do in Adelaide, thoroughly cleaning our car and camping gear, and, to be honest, spending a lot of time slumped on the sofa watching TV which felt like an absolute luxury, it was time for Michi and I to get back on the road and continue towards the east coast of Australia!
In our newly relaxed state of mind, we decided to ease ourselves back into the explorer lifestyle with a gentle paddle boat cruise along the iconic Murray River in South Australia.
---
Murray River Facts
At 2,508km long, the Murray River is Australia's longest river. Starting in the Australian Alps, it runs down the western side of the mountains before meandering across the inland plains, forming the border between New South Wales and Victoria.
It then flows through South Australia, reaching the coastline at Lake Alexandrina and The Coorong before opening out into the Indian Ocean at the Murray River Mouth.
---
Murray Bridge
To begin our Murray River paddle boat cruise, we said goodbye to Adelaide and drove 76km southeast along the Princes Highway to the city of Murray Bridge.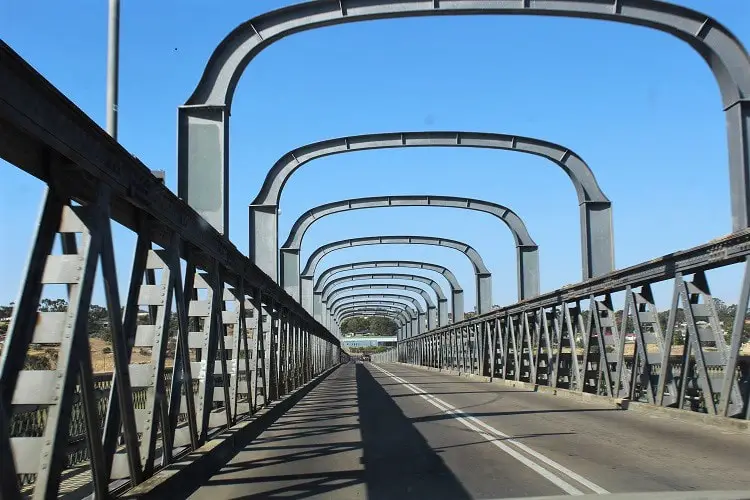 We didn't have time to look around the city unfortunately, but it's a popular tourist spot known as the "crown" of the Murray Region, offering water sports, walking trails, restaurants and even a safari bus around Monarto Zoo, Australia's largest open-range zoo.
---
Murray River Paddle Boat Cruise
On arrival in Murray Bridge, we went straight to the wharf to start our afternoon trip with Captain Proud paddle boat cruises.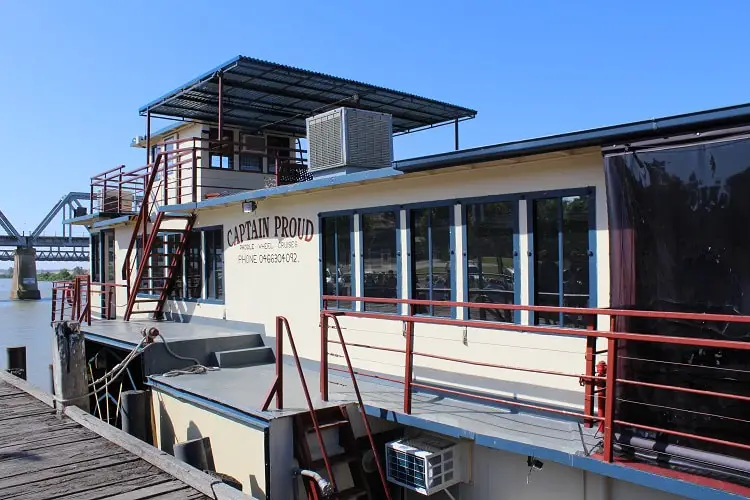 Paddle steamers and paddle boats have been part of life on the Murray River and the Murray-Darling Basin since 1853, when the first paddle steamer, P.S. Mary Ann, was launched near Mannum in South Australia. So a cruise seemed like the obvious way for us to enjoy the river.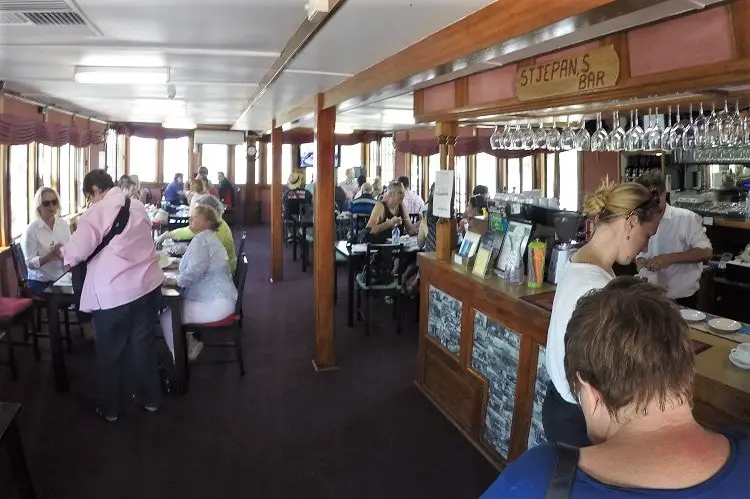 After our recent adventures in the ancient forests of southwest Australia and beautiful beach destinations like Esperance, it was a real change of scene to visit the quiet riverside settlements of South Australia.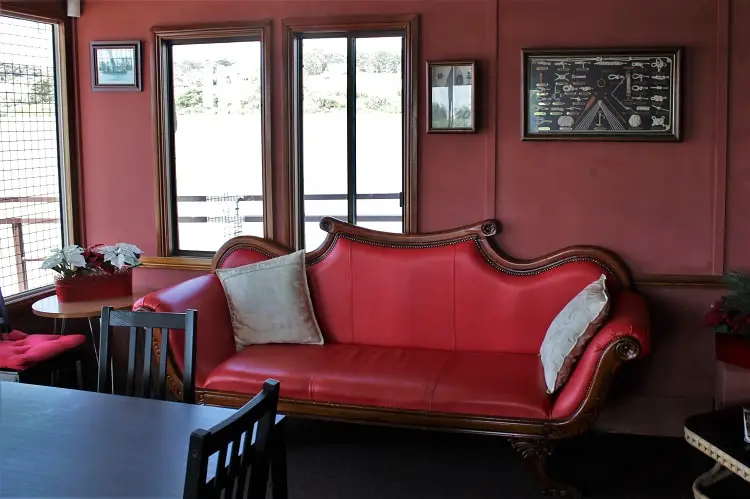 After scones and tea, we sat out on the deck to enjoy the peace and serenity that the Murray River is known for.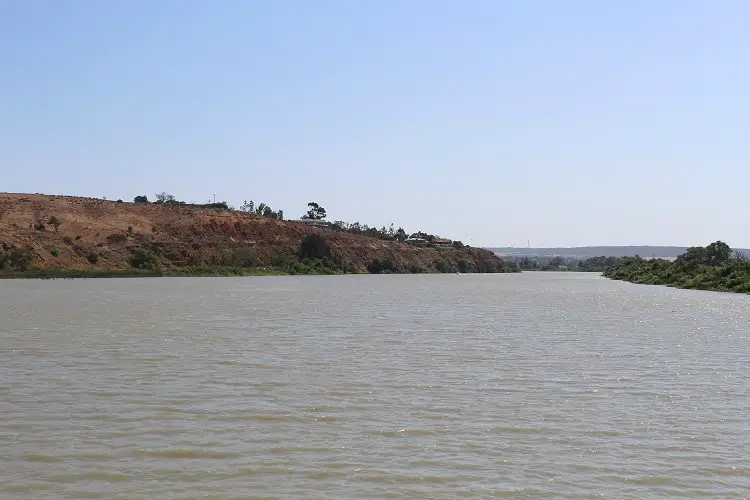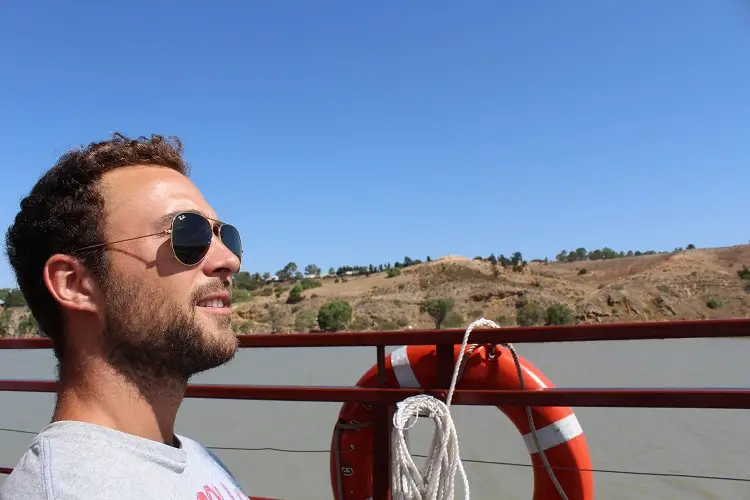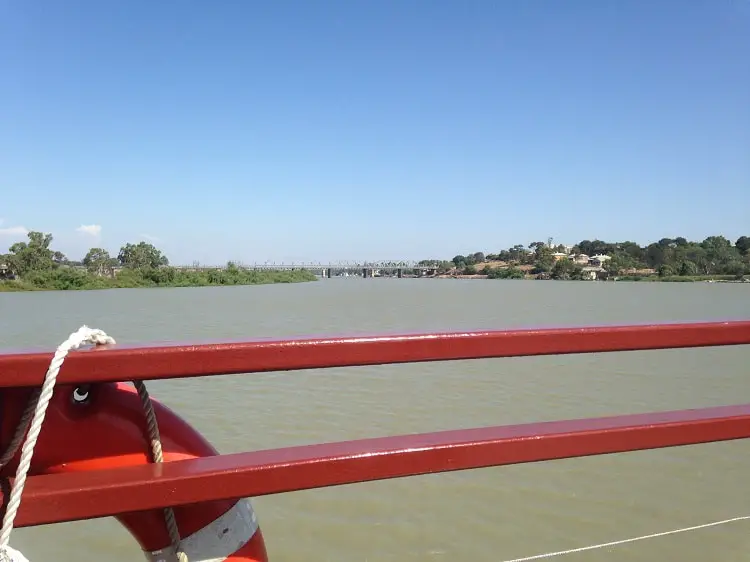 House boats are also popular on the Murray River SA; you can even hire them to stay overnight instead of a hotel!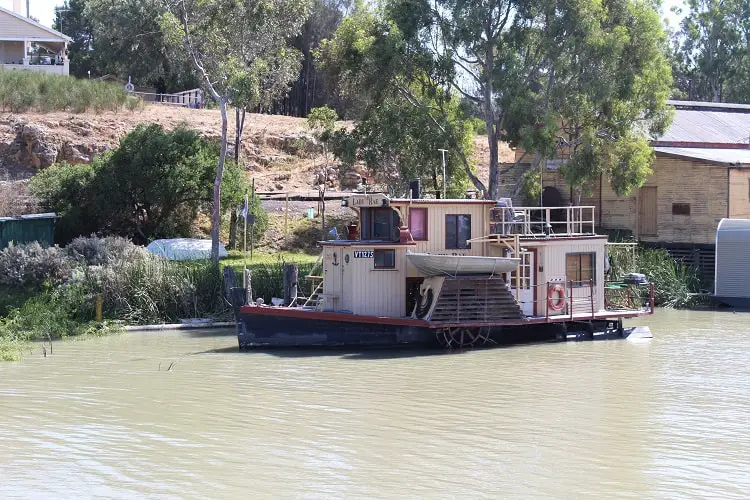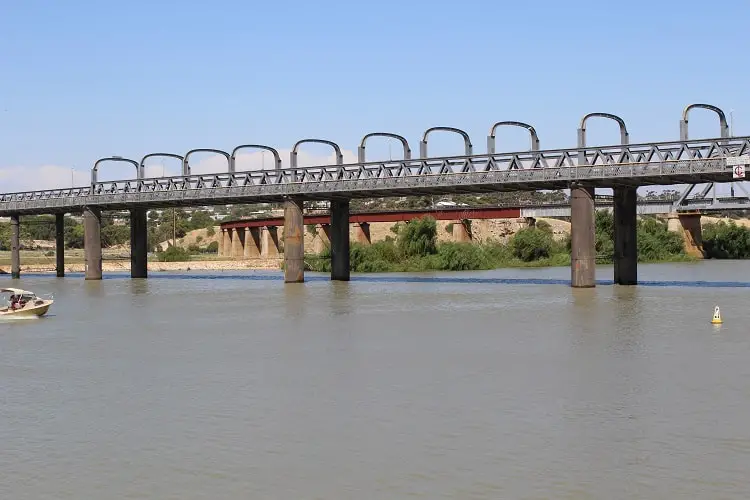 ---
Back on dry land, feeling refreshed and ready to go, we got back on the road for the hour-long drive down to our campsite in Coorong National Park, where the Murray River meets the ocean!
Written by Lisa Bull
Lisa Bull, founder of Dreaming of Down Under, has been living in Australia as a British expat since 2015. After travelling to every state and territory in Australia and living in Perth, Brisbane and Sydney, Lisa knows from first-hand experience the best destinations to visit in Australia and the best budget travel tips. Her guides on this blog have been read by over 700k readers and helped thousands of people achieve their dream of living in or travelling Australia.