This post may contain affiliate links. Please see my disclosure policy for more details.
The first time I visited Kurnell (to hike in Kamay Botany Bay National Park) I'll admit I thought it was an odd little place! You have to drive all the way to Cronulla and then venture off to an isolated peninsula home to a Caltex oil refinery (now Australia's largest fuel import terminal) and very little on the way of shops and cafes!
But while Kurnell isn't particularly well heard of, unless you're born and bred in Sydney, it's certainly an interesting place for a day trip. I recently spent a couple of weeks house sitting there (directly opposite the beach!) and discovered a peaceful, relaxing and fascinating suburb with a beautiful beach, stunning national park and lots of historical landmarks around Captain Cook's landing place.
If you fancy a day out in Sydney somewhere a little bit different, read on to find out what to see and do in Kurnell!
---
Towra Point Reserve
Your first point of interest on the way to Kurnell is Towra Point Reserve. You'll see a small parking area on your left as you head east along Captain Cook Drive, opposite Greenhills Skate Park.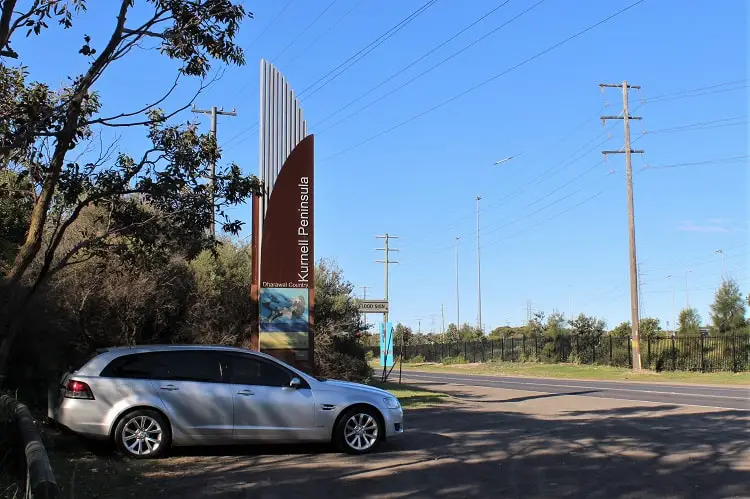 Quibray Bay Viewing Platform
It's only a quick walk along the boardwalk to Quibray Bay viewing platform, where you'll have amazing vistas across Botany Bay to Sydney airport and the CBD skyline.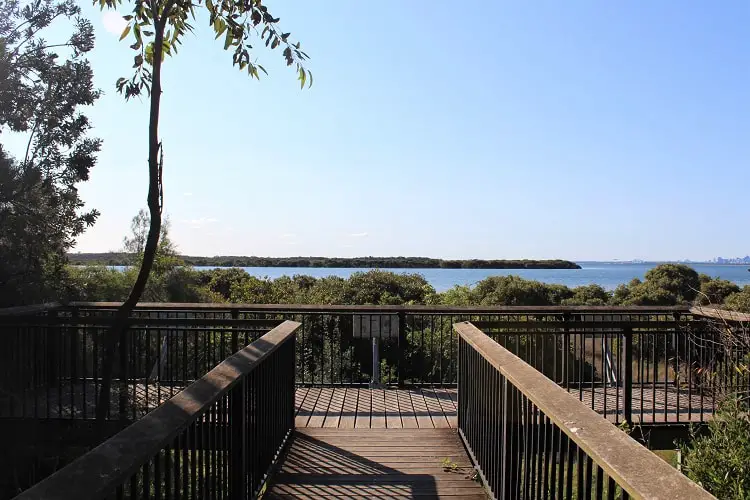 There's also plenty of birdlife at Towra Point, which is described on the information boards. So keep your eyes and ears open!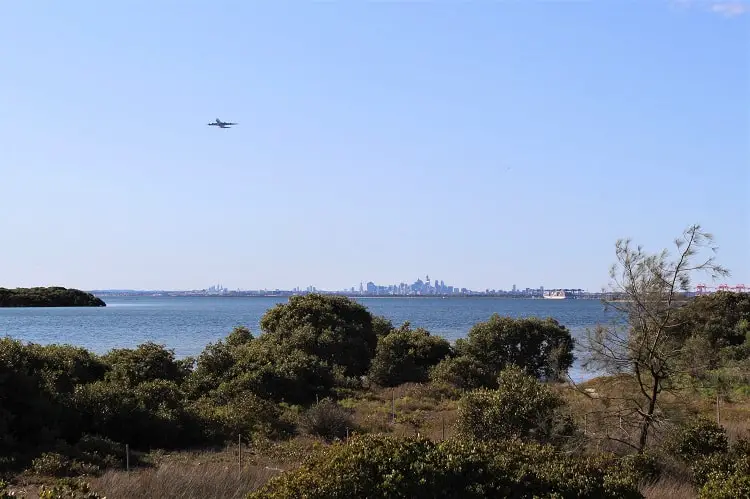 ---
Kamay Botany Bay National Park
Kamay Botany Bay National Park is split into two sections at the entrance to Botany Bay: the northern headland in La Perouse, and the southern headland in Kurnell.
There's plenty to see inside the Kurnell section, including beautiful coastal walks along the cliffs, Cape Baily Lighthouse and heritage sites at Captain Cook's landing place.
Captain Cook's Landing Place
This is a great place to start off your exploration of Kurnell. Situated at Inscription Point, this spot is where Captain Cook first landed in Australia back in 1770, so it's a well-known, heritage-listed attraction in Sydney.
To get there, park near the corner of Prince Charles Parade and Polo Street and follow the Monument Track into the park along the coastline.
The first point of interest is Captain Cook's obelisk, which was erected in 1870 and visited by the Queen in 1970 to mark the 200th anniversary of the landing!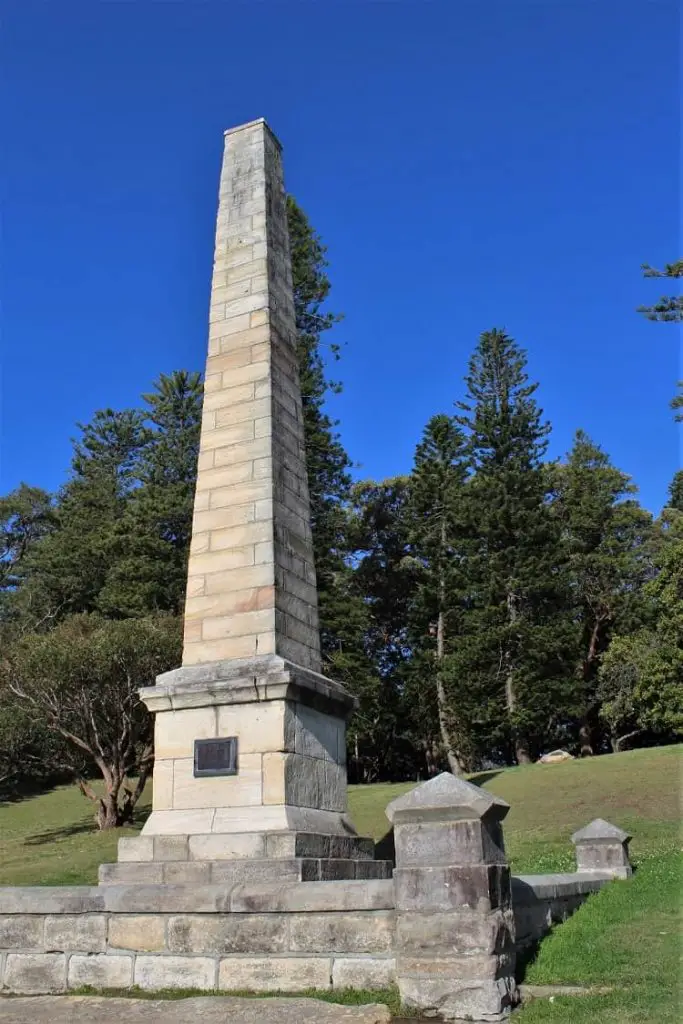 There's even an extract from Captain Cook's diary on a plaque on the side of the obelisk.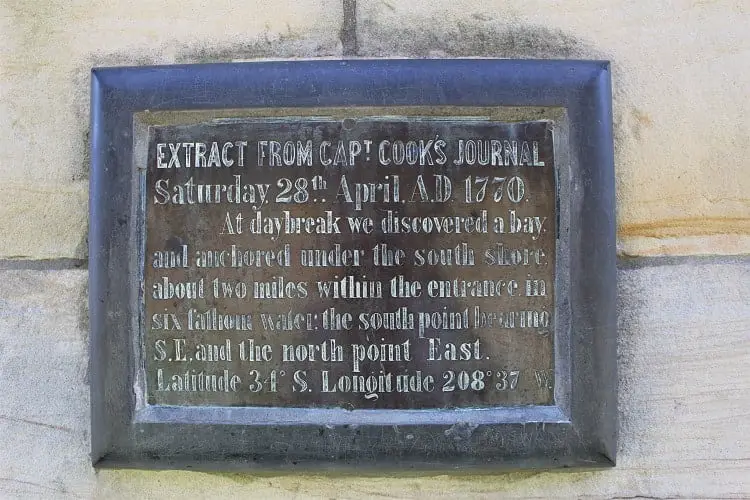 You'll pass some beautiful rocky scenery on the walk, as well as views across Botany Bay to La Perouse, another interesting area to visit.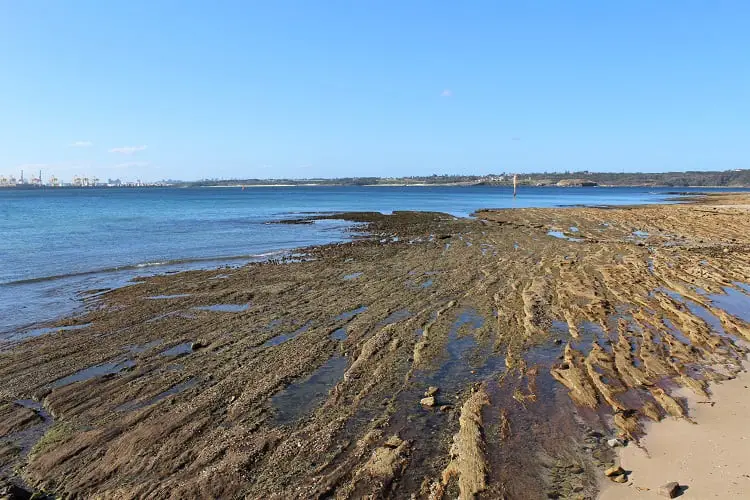 Take a stroll along the boardwalk to learn more about Captain Cook's landing. There's lots of information about the event as well as the impact and suffering that the consequences inflicted on Australia's indigenous people.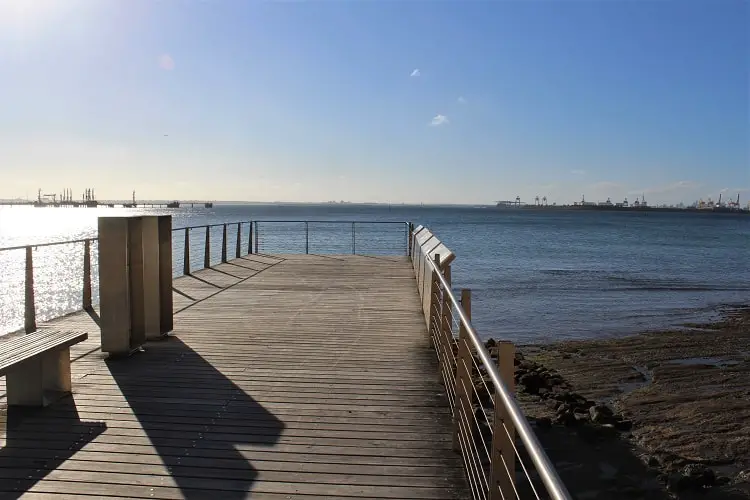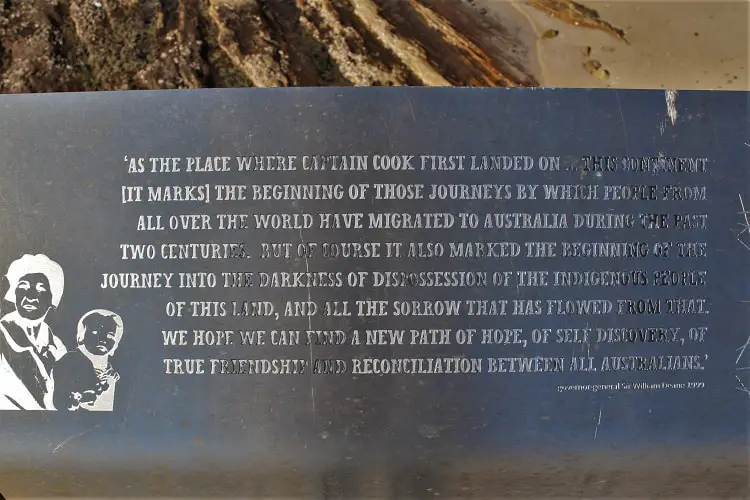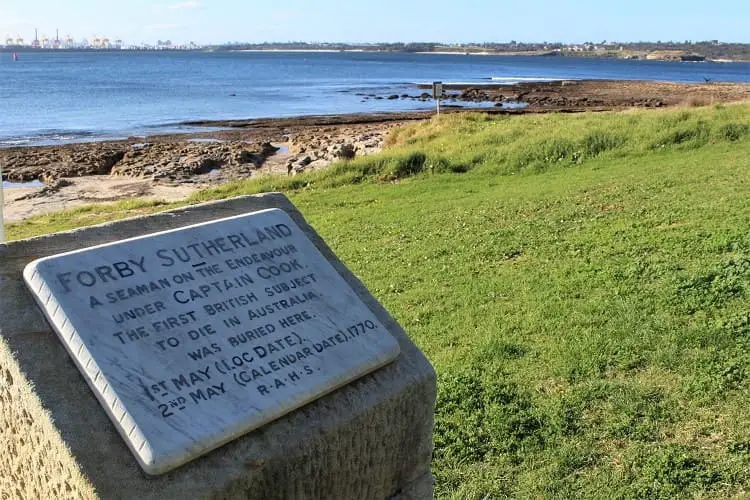 Once you head inland through the park, there's more historical information at the Meeting Place, which was built as a symbol of hope for reconciliation between cultures and people. From there you can either head to Kurnell visitor centre, hike into Kamay Botany Bay National Park or walk back to Prince Charles Parade via the Burrawang Walk.
---
Cape Solander Whale Watching Platform
Cape Solander, named after botanist Daniel Solander, is one of Sydney's best spots for whale watching. You'll find a shelter, lots of space to sit and look out from the cliffs, and even volunteers keeping count of the sightings on a scoreboard during whale watching season.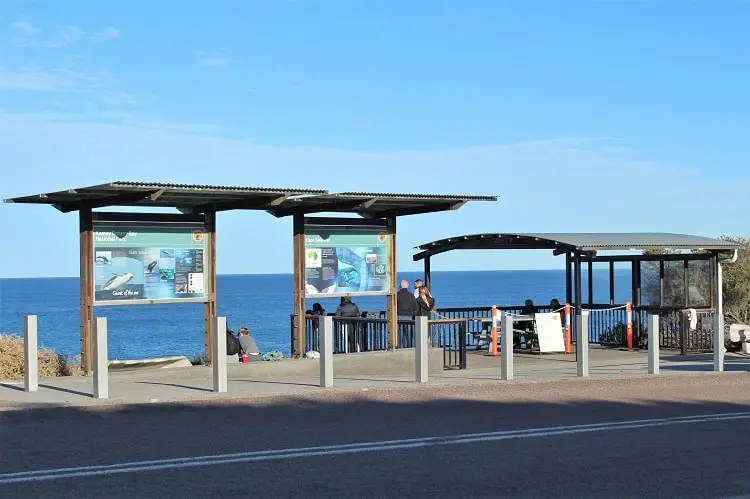 June and July are the best months to see humpback whales as they migrate north to warmer waters during the winter. To get to the lookout take Cape Solander Drive down to the parking area. Note that it costs $8 to park inside the national park.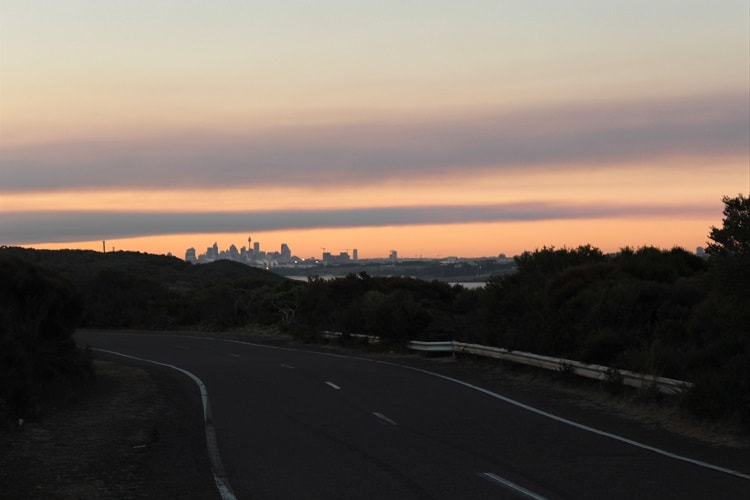 ---
Cape Baily Lighthouse Walk
From Cape Solander, there's a beautiful walking track to Cape Baily Lighthouse along the cliffs. You can also park for free on Polo Street and access the walk from there.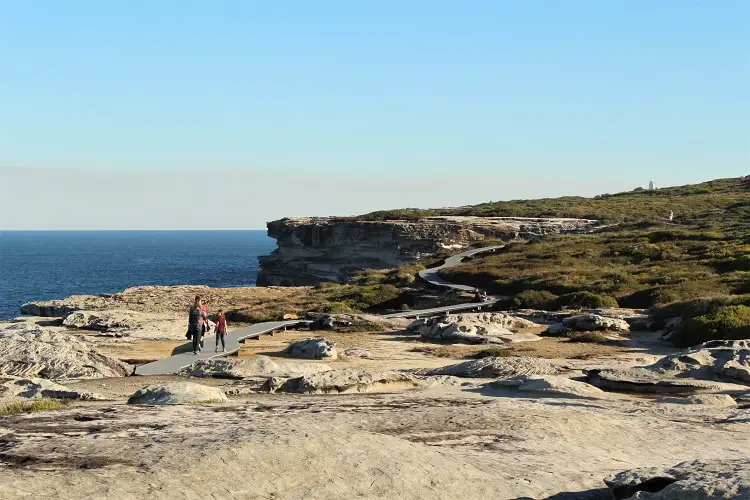 The 7km return walk takes around two hours from Polo Street, and passes shrubland, fascinating rock formations and gorgeous ocean views.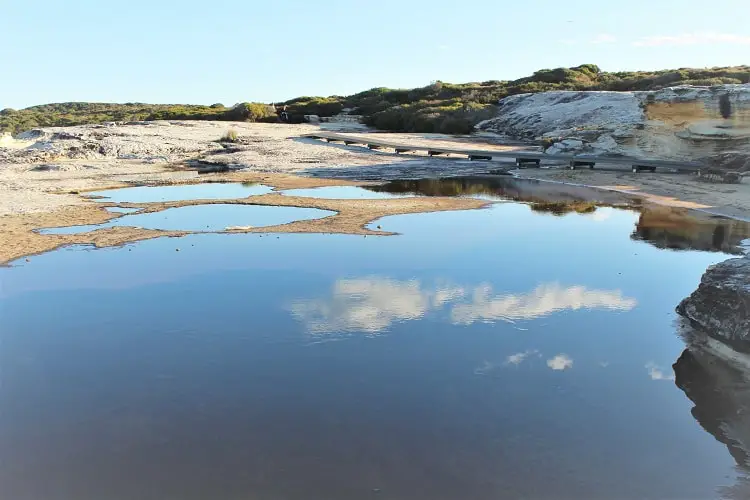 ---
Kurnell Beach (Silver Beach)
Beautiful Kurnell Beach (officially called Silver Beach) stretches all the way along the north-facing edge of Kurnell peninsula, with plenty of free parking on Prince Charles Parade. The beach is split into curved sections by 14 rockwall groynes that jut out into Botany Bay.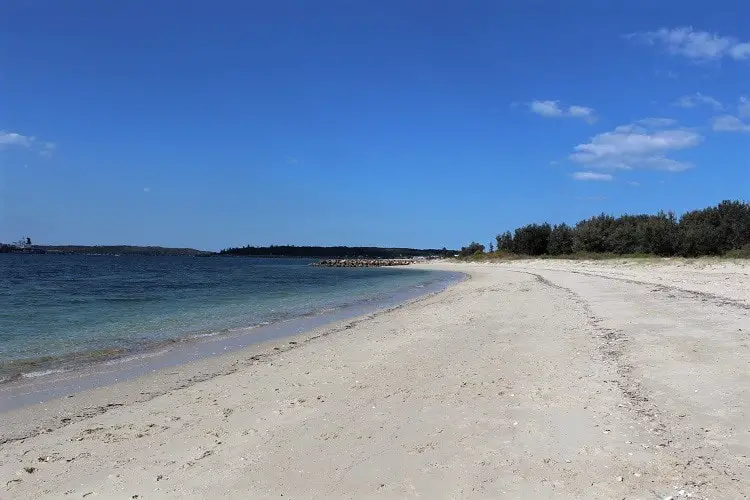 The protected waters of Botany Bay are extremely calm, and you'll have an excellent view of the aeroplanes taking off from the opposite side of the bay! While Port Botany, across the water, isn't a particularly pretty sight, it does look quite spectacular at sunset when all the lights come on.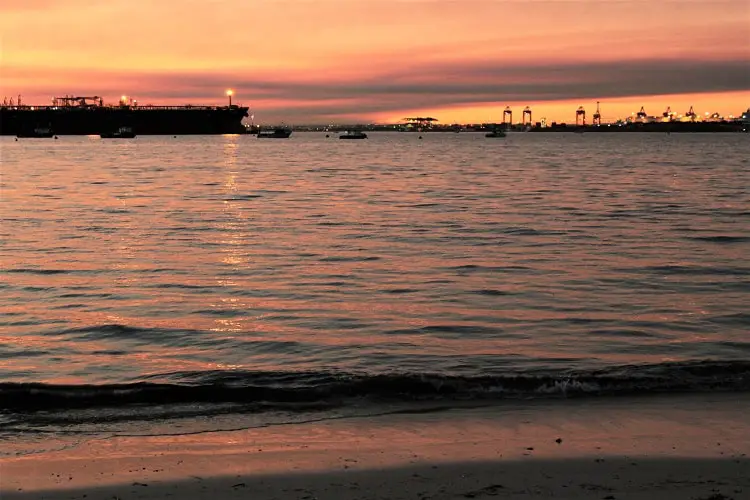 ---
Bonna Point & Kurnell Beach (Dog-Friendly)
At the western end of Silver Beach is beautiful Bonna Point. If you're driving, just head to the end of Prince Charles Parade and you'll find a car park and toilet block. The final section of Silver Beach here is an off-leash dog beach. There's a lovely reserve with picnic tables too.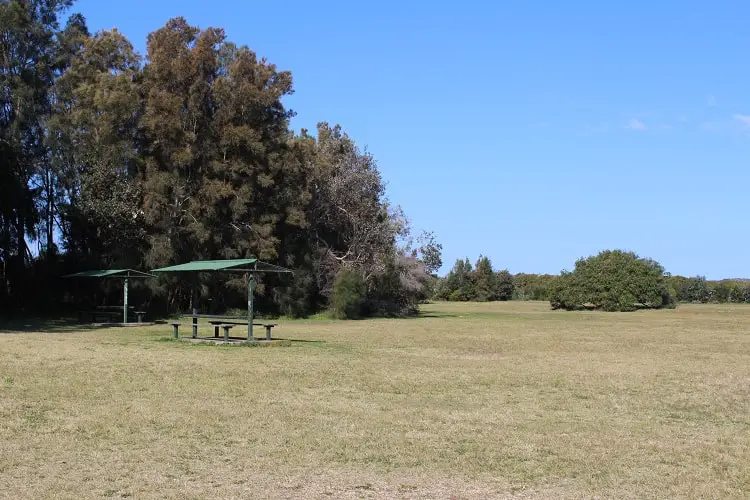 There's also a really cool café down this end of Prince Charles Parade, Cook at Kurnell, which serves from a vintage airstream food van and has a beautiful, beach-themed seating area.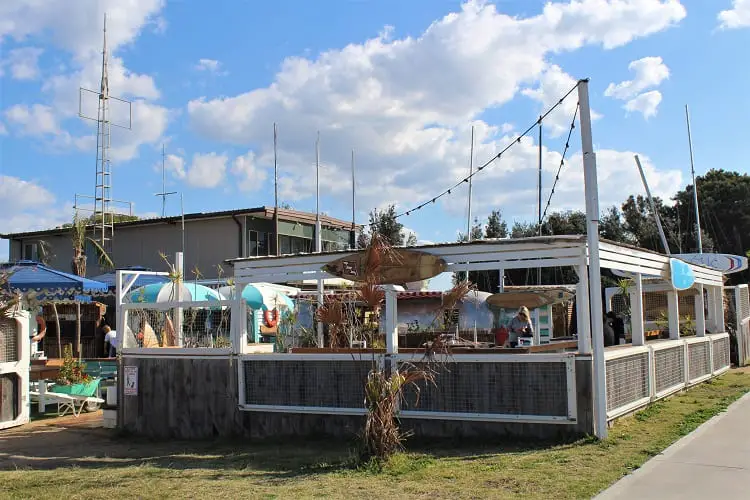 If you head through the park or along the beach towards the western tip, you'll reach Bonna Point. From here you lose the view of industrial Port Botany and look out onto the greenery of Towra Point Reserve instead.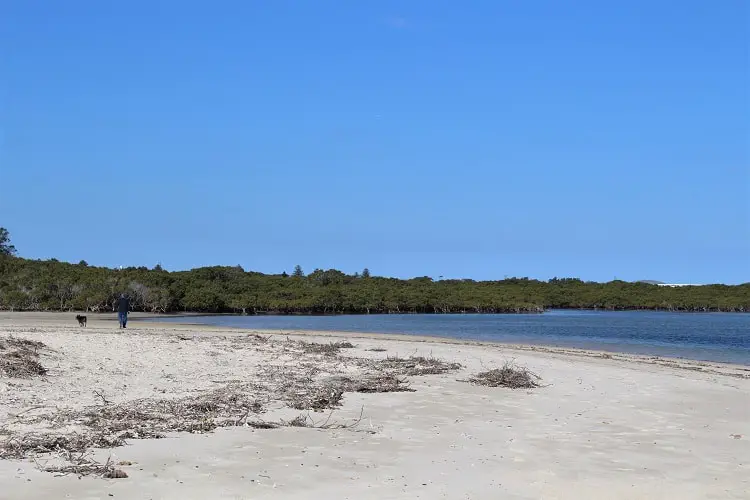 It's a really peaceful, scenic spot if you want to stop and relax for a while. Since it faces west it's also perfect for sunset.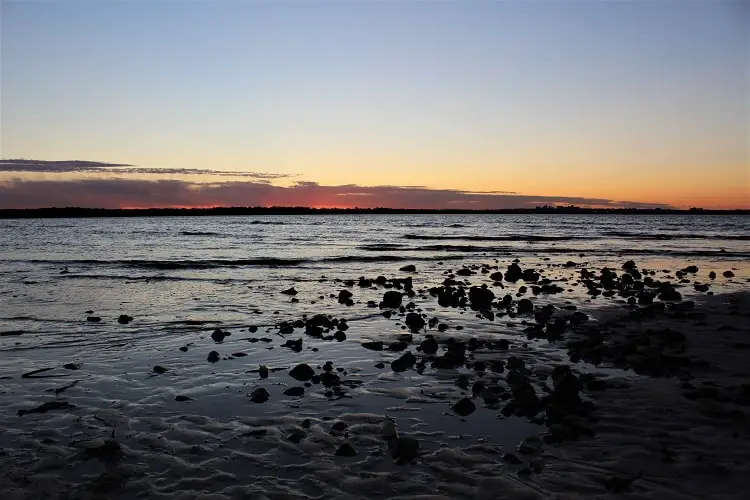 ---
How to Get to Kurnell
Kurnell is best reached by car, which takes about an hour from Sydney CBD (37km). You can also catch the train to Cronulla and then the 987 bus, which takes about an hour and a half from the city in total. The buses are quite infrequent though, so plan your journey beforehand.
---
For more ideas, check out my post on the best Sydney day trips, or the 15 best walks in Sydney. Happy exploring!
---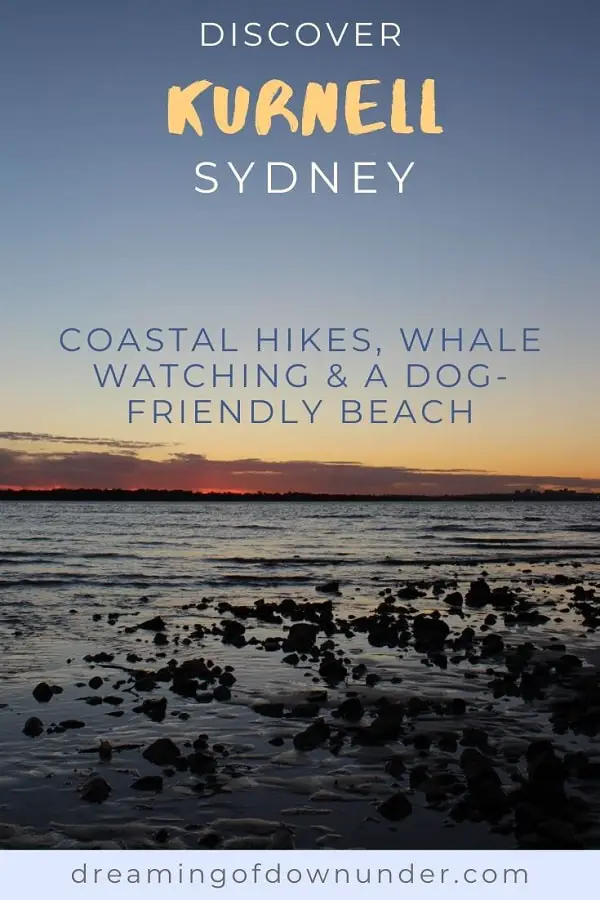 Written by Lisa Bull
Lisa Bull, founder of Dreaming of Down Under, has been living in Australia as a British expat since 2015. After travelling to every state and territory in Australia and living in Perth, Brisbane and Sydney, Lisa knows from first-hand experience the best destinations to visit in Australia and the best budget travel tips. Her guides on this blog have been read by over 700k readers and helped thousands of people achieve their dream of living in or travelling Australia.